10 Bollywood Movies which prove Content is King
Good content and good cast are two poles apart things. And, when it comes to presenting something out of the box, the first thing that comes in our mind is good content, good star cast and a good story line. Bollywood movies have seen a gradual shift to ideology of Content is King. And this is a very welcome change. We have compiled a list of IMdB top rated Bollywood movies.
Actors who chose Content over Brands
There are only a few actors who dare to walk the road not chosen. These actors follow the footsteps of the legendary actors. Ayushmaan Khurana tops the list for unconventional but rich content followed by Rajkumar Rao and Vicky Kaushal. 
For quite some time, Ayushmaan Khurana is all about offbeat content. He is in all the mood to entertain us with his new looks and some unique content. A teaser of "Bala" has been released on YouTube in which Ayushmaan Khurana is seen in a very unusual look. And we are loving every bit of it. 
The teaser perfectly oscillates between two classic songs and describes his situation. First, he seems happy and in search of love. But, the disturbance of wind made him bald and a sad song started playing in the background. 
Movies which have good content! But not megastars! 
There are some more movies like this which do not have megastars, yet performed unbelievably well because these days content is the real king Let's have a look at the some of the IMDB top rated Bollywood movies –
Andhadhun
Starring Ayushmaan Khurana, Tabu and Radhika Apte released in 2018. Andhadhun revolves around a pianist who pretends to be visually impaired and lands himself into problems. The movie has received so many positive reviews and a few audiences have said that they don't make such type of movies anymore. This movie also bagged Ayushmaan a National award.
Newton
No! We aren't talking about the scientist but the movie. This movie was released in 2017. The protagonist was none other than Rajkumar Rao. The storyline of this movie revolves around a government servant who tries to conduct a free and fair election in spite of so many obstacles. And, this movie was selected as India's official entry to the Oscars. Truly, content is king!
Badhai Ho
Starring Ayushmaan Khurana and Sanya Malhotra. This movie is a perfect epitome of a sensible comedy. This movie released in 2018. The storyline of this movie revolves around the 25-year- the old protagonist of the movie who comes to know about his mom's pregnancy. This Bollywood movie beautifully addresses the taboo associated with pregnancies at higher ages. The movie gives a strong and clear message that a new life is meant to be loved and celebrated, irrespective of the parent's age.
Do You Know? Leonardo DiCaprio shared a post regarding India and is now gaining a lot of attention – God of Small Thing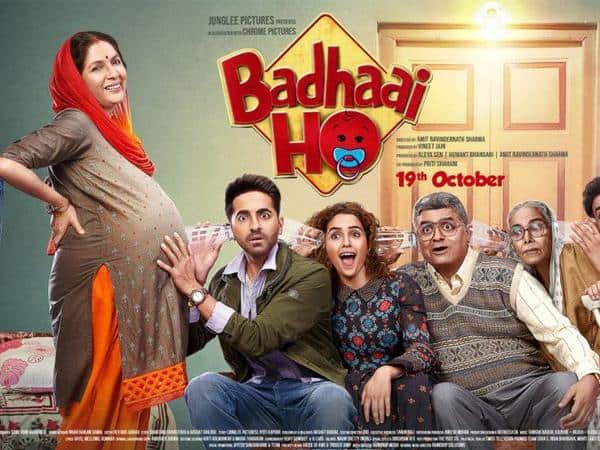 Uri: The surgical strike
Starring Vicky Kaushal and Yami Gautam, this Bollywood movie was released in 2019. Uri is inspired by real Surgical strike. When our Indian Army was sent on a secret mission. The audience has loved this movie a lot. And the reviews were also positive. Of course, the reviews had to be good because the movie is a video graphic adaptation of a real event. Something that is extremely sensitive for all Indians.
Stree
Starring Rajkumar Rao and Shraddha Kapoor. This Bollywood movie was released in 2018. The movie revolves around a village who lives in fear of the spirit of a woman, Stree. And, the ending of this movie left everyone curious. There are chances that the movie will have a sequel to the first part.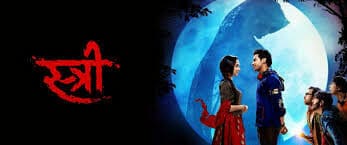 Pink
The name of the movie might be light but the movie contains the best of contents. Starring Tapsee Pannu and Amitabh Bachchan in lead roles, Pink was released in 2016, this movie's story revolves around a girl who was molested by a politician's nephew and fought against him till she gets justice. This movie correctly represents a modern-day society.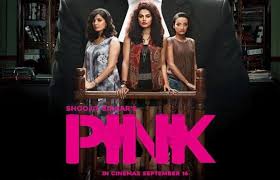 Mukkebaaz
Very clear by the name itself. Starring Vineet Kumar Singh, Zoya Hussain, and Jimmy Shergill, released in 2017, the story of this movie revolves around an aspiring boxer indulge himself into a dispute with the head of a boxing federation and later, falls in love with head's niece which creates problems for him. This movie doesn't show any regular love story.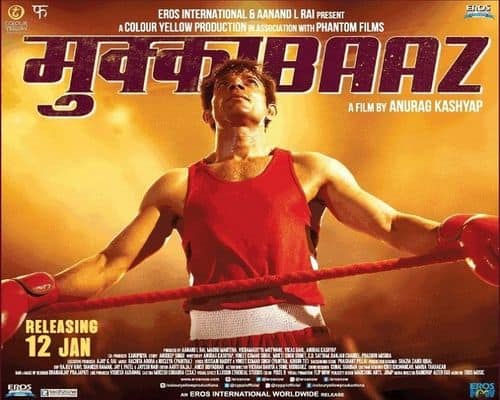 Sonu Ke Titu ki Sweety
Well, we don't think this movie even needs an introduction. Starring Kartik Aaryan, Nushrat Bharucha and Sunny Nijar, released in 2018, this movie has a fandom of itself. A guy named Titu falls in love with a girl and his best friend, Sonu doesn't feel right about that girl. And, he tries to expose that girl but fails always. Later, he gets success. This movie shows a perfect example of friendship. 

Raid
Starring Ajay Devgan and Illeana D'Cruz, released in 2018. This movie revolves around a fearless income tax officer who gets information about the illegal assets of a powerful politician. Following the lead, he plans and raids the house of that powerful politician. Spotting such officers is very rare in real-world.. This movie is a treat to the eyes. 
Raazi
Starring Vicky Kaushal, Alia Bhatt, and Soni Rajdan, released in 2018, this movie is a perfect example of content is king. The story of this movie revolves around a naive Kashmiri Muslim girl who gets married in a Pakistani family to get a piece of information. She gets training by Indian intelligence agent to become a spy. This movie can tip the list of Alia Bhatt's best movie.
There are only a few movies that are rich in their content. Only a few actors understand the need for good content. And, we are in dire need of good Bollywood movies. We think the movies which we are listed here are some of the Bollywood movies which come under the category of good content. The movies listed here truly shows that the content is king, no matter whosoever the cast is. 
Also Read: These Talented Bollywood Stars are away from fame despite excellent performances- God of Small Thing
What do you all think about it? Do let us know in the comments section below.