Most sixes in T-20 cricket by a batsman with Career Statistics and video highlights
Cricket is a century-old sport, which was once played by the gentlemen of the British elite and earned popularity in their colonies. Nonetheless, in the post-colonial period, each of these colonies shaped the sport and came up with their own style of play. With the advent of the 21st century, the cricket world came up with a new format, which was short, fast, and exciting. Thus, T20 International was born. And one of the best elements of this format turned out to be Sixes! However, since there have been tons of magnificent maximums, it is hard to recall which player hit the most sixes in T20 career. So today, we bring the opportunity to go through the list of most T20 sixes and find out who holds the record of 'Most Sixes by a Batsman in T20 cricket'.
This article has been updated to provide you with fresh content; if you wish to jump to any of the section you may just click the button below. The list is given in descending order i.e. number 20 is the cricketer with lease sixes out of 20 and number 1 is the cricketer with most sixes.
Here is a list of Best 20 Batsman with Most Sixes in T20 Cricket: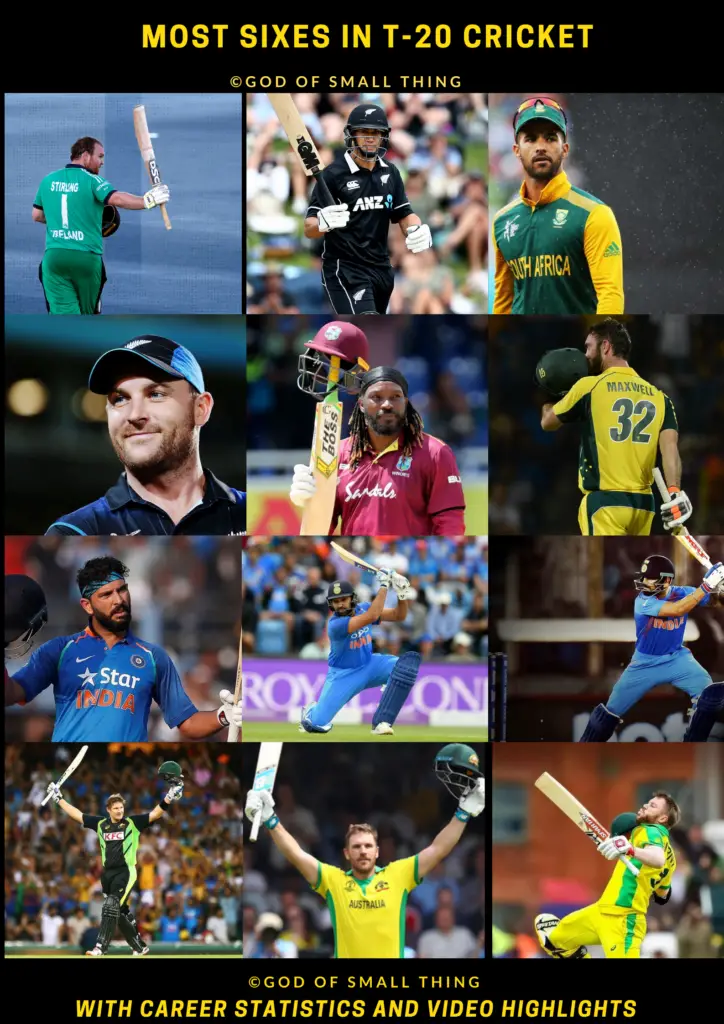 20. Nicholas Pooran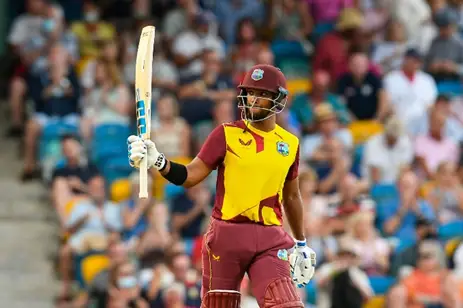 Nicholas Pooran, a prodigy who set numerous school cricket records and later appeared in his 20s as a big-hitting blonde, has now made a name for himself as one of the many aggressive young West Indian batsmen rising through the ranks.
Pooran is a left-handed stylish batsman who can also fill in as a wicketkeeper if necessary. At the age of 16, he was signed up for Trinidad Red Steel in the 2013 CPL, making him the youngest player to ever compete in the league. In his first game, he lit up the stage with an incredible 54 off just 24 balls, becoming the youngest player to ever play in the CPL. He immediately after that put on an equally outstanding display in the Champions League.
Watch Nicholas Pooran hit mammoth sixes
19. Najibullah Zadran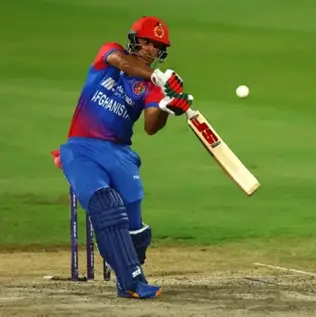 Najibullah Zadran, a right-arm off-break bowler who bats left-handed, competed for Afghanistan's under-19 team in the 2011 Under-19 World Cup Qualifier in Ireland. He played his first T20 match for the Afghan Cheetahs against Rawalpindi Rams in the Faysal Bank T20 Cup. He played three times in the event, scoring 58 runs total—58 runs at an average of 29—with a maximum score of 51 not out.
In July 2012, Najibullah played in his first ODI match against Ireland and scored 23 runs. At the T20 World Cup in September 2012, he made his T20I debut against India. Najibullah has performed admirably for Afghanistan in this game. Despite this, he hasn't been able to turn good starts into massive scores.
Watch Najibullah Zadran hit some massive sixes
18. Brendon McCullum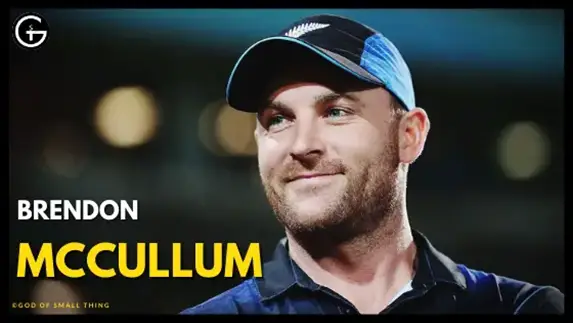 Former Kiwi skipper and present-day coach is someone who you'd rightly guess to be a torchbearer of speed cricket. Fondly referred to as Baz, McCullum set a new trend in cricket. To thump every delivery for a six is an attitude he propagated. With two centuries and 2,000+ T20I scores, the right-hand opener batsman believed in massive unbeatable scores.
He was the one to set a precedent in the very first match of the Indian Premier League by punching an unimaginable 158 runs in favor of KKR. McCullum has an impeccable feat of recording the fastest century in Test cricket. Such high-striking temperament finds him in the list of most sixes by a batsman in T20. 
Watch McCullum smash big sixes
17. Mohammad Nab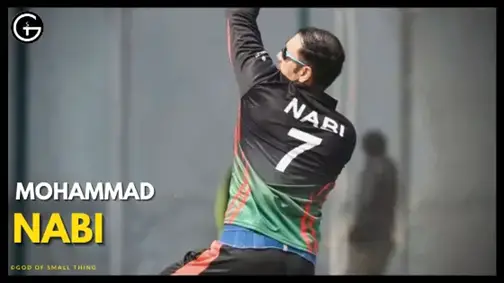 Thinking of a hard-hitting Afghan, Shahzad usually pops up. However, there's another with a more outstanding charisma, who laid strong roots for Afghan cricket long before Rashid and Shahzad shouldered the responsibility. Mohammad Nabi, former captain of the national team, is a magnificent all-rounder who has always challenged strong sides to play carefully in famed tournaments. Players of the Afghan team pay him high regard, for Nabi is the man behind the team's entry in major tournaments such as 2010, 2012, and 2014 editions of the T20 World Cup. For closing matches with big hits, he finds himself in the table of T20 most sixes.
Watch Mohammad Nahi hit gigantic sixes
16. Suryakumar Yadav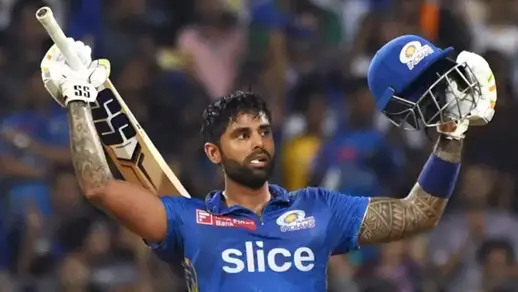 During the 2010–11 Ranji season, Suryakumar Yadav played against Delhi on his first-class debut. He had a fantastic start to his career, leading Mumbai in scoring with a total of 73 runs and being the only player to reach fifty in Mumbai's opening innings. Since then, he has been a consistent player for the team and has consistently scored in a respectable manner.
Mumbai Indians, who were impressed by his talent, offered him an IPL contract in 2011, and he played a few IPL games for them until 2013. He transferred to Kolkata Knight Riders, where he played a few crucial cameos and was quite valuable further down the order. He really played in every game of IPL-7, largely because of his amazing strike rate.
Watch Suryakumar Yadav smash big sixes
15. Kieron Pollard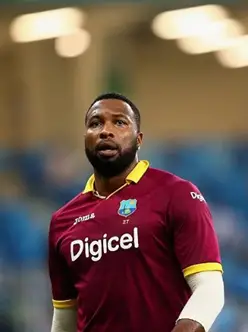 Kieron Pollard is a dangerous lower middle order batsman as well as a capable medium bowler with subtle speed adjustments. At the 2007 World Cup, he played his first ODI against South Africa. He truly came of age in the 2009 Champions League competition when he destroyed New South Wales with an 18-ball 54 when it appeared that the match was over.
His coming-of-age performance earned him immediate acclaim, and South Australia recruited him to play for them in the Big Bash. The Mumbai Indians selected him in a silent tie-breaker when the bidding reached its top level of $750,000 for an undisclosed sum. He declined a central deal with the West Indian board in favour of playing T20s as a freelancer all over the world. Nevertheless, the West Indian board chose him for the ODIs and T20s, allowing him to participate in the IPL.
Watch Kieron Pollard hit some massive sixes.
14. Lokesh Rahul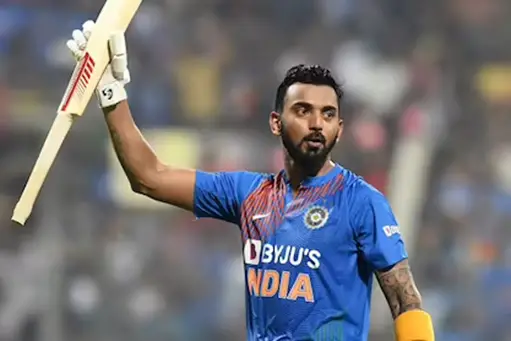 KL Rahul is one of the most highly regarded opening batters in India's next generation. He is a tall, graceful right-hand hitter who can keep wicket in a pinch. Rahul played for India in the Under-19 World Cup in 2010, and he later made his first-class debut. After taking some time to establish himself as a first-class cricket player, he had a breakthrough season in 2013–14.
With 1033 runs, which included three centuries, three nineties, and a performance that earned him Man of the Match honours in the final, he helped Karnataka win the Ranji Trophy. Rahul garnered a lot of interest at the ensuing IPL auction and was ultimately purchased by Sunrisers Hyderabad for Rs. 1 crore (about US$ 166,000).
Watch KL Rahul smash massive sixes
Are you someone who follows cricket like a PRO! Well, we have a few tricky questions for you then. READY! Who has scored the most Centuries in International Cricket? Well, if you don't know the answer you can check it out here: Top 20 Players with most Centuries in International Cricket with Video Highlights. And each link in the article will open in New Tab so you can switch to the other tab later 🙂
13. David Warner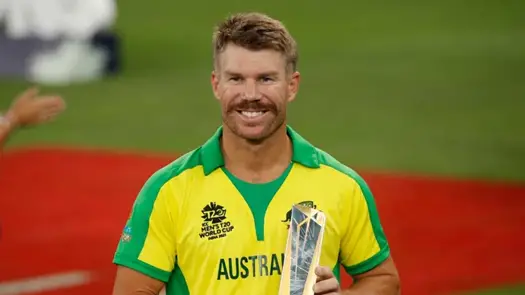 Without having participated in a single First-Class match, David Warner made one of the most memorable debuts in the history of international cricket when he struck an incredible 89 off 43 balls in a T20 encounter against South Africa. The timing of the innings, coming as it did following Australia's demoralising home Test series loss in 2008–09, made it all the more extraordinary.
He made his ODI debut in Hobart against the South Africans after having success in T20. In just his second ODI, Warner's aggressive 69 looked to reaffirm his exceptional talent. But as the ODIs went on, his form declined, and he was dropped before he managed to claw his way back into the side.
He kept up his impressive play in the T20 format of the game, and he was one of the few bright lights during Australia's elimination from the World T20 in England in the first round in 2009.
Watch David Warner hit gigantic sixes.
12. David Miller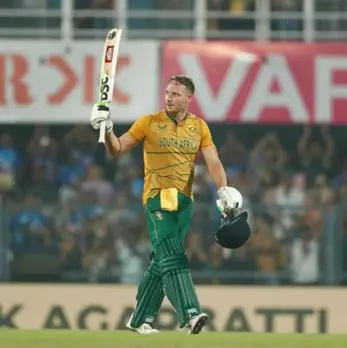 The two statements "If it's in the V, it's in the tree; if it's in the arc, it's out of the park" and "If it's in the tree, it's out of the park" are the best summaries of David Miller. At this point, he had been around for a while, but this season was what propelled him to the next level.
Miller is a left-handed hitter who excels at striking for power. In the 2007–08 season, he made his Dolphins debut at the age of 17. During that season, when the Dolphins finished fifth, he only averaged 12.33. When runs came off his bat in the 2009–10 season, he was able to turn things around.
He concluded with 374 runs, even though the outcomes were not particularly favourable for his squad. He was chosen to play for South Africa 'A' in a limited overs series against Bangladesh 'A,' and he continued his strong play by amassing 195 runs in five games at an average of 65.
Watch David Miller hit some massive sixes
11. Glenn Maxwell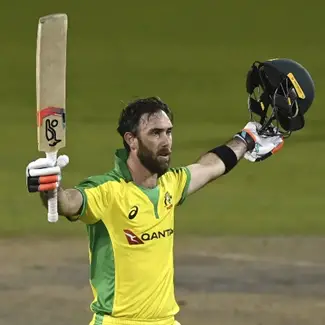 Glenn Maxwell blurred the lines between copy-book and agrarian, pulling off unorthodoxy with ease and fluency. He had a Sehwag-like capacity to enthral as well as frustrate. Maxwell revolutionised the contemporary limited-overs game by letting his instincts direct his responses to the ball while utilising his agility and quick reflexes. The issue is that the aforementioned reaction might not always be a shot that has been seen on a cricket pitch.
The Big Show executes the shots of our wildest desires with the utmost swagger and passion, making it the fielding captain's worst nightmare. The jobs of the text and audio commentators are hanging by a thread as he pulls off some unbelievable shots.
Watch Glenn Maxwell hit massive sixes
10. Colin Munro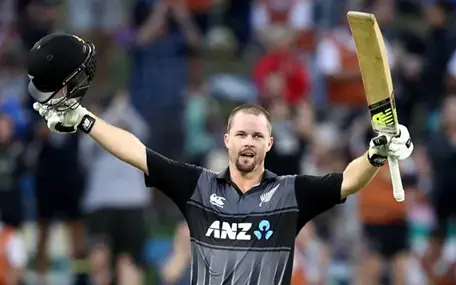 There are several outstanding all-rounders in New Zealand, and Colin Munro is one of them. Munro, a Durban native, plays for Auckland at the collegiate level and was a member of the U19 team that competed in the 2006 World Cup in Sri Lanka.
Munro's debut on the domestic circuit was not particularly noteworthy, but over time, he developed into a player who gave fierce and dependable T20 performances. He was an integral component of Auckland's HRV Cup victory and afterwards played for the Auckland Aces in India's 2012 Champions League T20.
In December 2012, he was finally noticed by the selectors and played his first T20I match against South Africa. Later in the same series, an ODI made its debut. The second game of the series was when he reached his first ODI fifty. Soon after, he received a Test call-up, but in the first innings, he was dismissed for a golden duck.
Watch Colin Munro hit massive sixes
9. Evin Lewis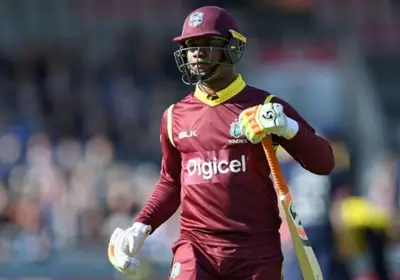 Evin Lewis is one of the rare players with two or more hundreds in Twenty20 Internationals and an aggressive left-handed opening batsman. He made his World T20 debut against Afghanistan in Nagpur in 2016, after being called up to replace the injured Lendl Simmons. Later that year, in Abu Dhabi, against Pakistan, he played in his first ODI.
In only his second T20I, Lewis hit a 48-ball 100 against India and was named Man of the Match in the Windies' close one-run victory. At Sabina Park, he scored a brilliant 125* against India for his second T20I hundred.
Lewis, a Trinidad native, competed for the Windies at the 2010 U19 World Cup in New Zealand. He later participated in the 2011–12 Regional Four-Day Competition in March 2012, making his first-class debut for Trinidad & Tobago. When he was a young guy, Lewis attracted attention at the 2013 Champions League Twenty20 in India, when he made 211 runs over the course of five innings to place fifth overall in the tournament.
Watch Evin Lewis hit massive sixes
8.  Jos Buttler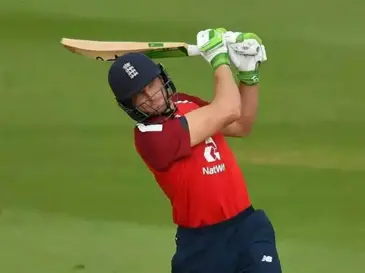 Jos Buttler, a powerful hitter, and wicket-keeper, quickly gained a reputation for destroying bowling lineups. At the Under-13, Under-15, and Under-17 levels, he played for Somerset's young teams, which was his early introduction to competitive cricket. In both school and junior cricket, he was a prolific run-scorer, and his steady batting helped him rise through the ranks fast. He soon played for Somerset's second XI and was regarded as a promising short-format player.
He replaced the ailing Justin Langer in the 2009 campaign to make his First-Class debut. He was called up to the Somerset limited overs squad despite not being able to lock down his spot in the First-Class side because to his performance in the other formats.
Buttler had an extended run in the Somerset team after regular wicket-keeper-batsman Craig Kieswetter was chosen to represent England, and he made the most of it by scoring 440 runs at an average of 55 in the CB40 series. Even after Kieswetter returned to the Somerset lineup, his excellent form and talent allowed him to keep his place in the starting lineup.
Watch Jos Buttler smash big sixes
7. Virat Kohli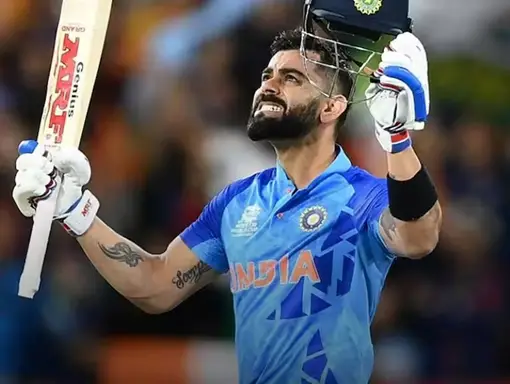 After leading India to victory in the Under-19 World Cup in Kuala Lumpur in early 2008, a vivacious, overweight teenager with gelled hair rose to stardom. Virat Kohli, with his most un-Indian, 'bad-boy' passion, would undoubtedly be an outsider in an Indian squad full of saintly heroes deserving of their own hagiographies.
In August 2008, he quickly joined the senior Men in Blue in Sri Lanka. Virat Kohli was given the opportunity to open the batting in the ODI series in the absence of the usual openers. As India went on to win the ODI series, he produced some great performances throughout his lengthy time as the opener. Kohli was kept off the team, though, by the venerable duo of Tendulkar and Sehwag.
Watch Virat Kohli smash splendid maximums
If you wanna know more about Virat Kohli You can go forward with this: Virat Kohli Biography | Age | Stats | Centuries | Family | Net Worth. (Drop a comment if you like the article)
6. Eoin Morgan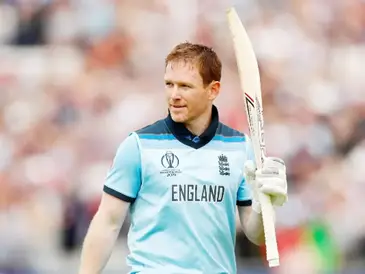 Eoin Joseph Gerard Morgan has achieved acclaim as a creative and free-styling middle-order batsman, notably in the shorter formats, having played for both Ireland and England at the international level. When looking back at Morgan's early career, we can see that he was a vital member of the Irish young teams at the Under-17 and Under-19 levels. He was chosen to represent Ireland in the Under-19 World Cup at the age of 17, and he led his team in goals. Two years later, he was selected as the captain of the Under-19 team, where he finished the competition with the second-most runs scored.
Morgan became the first player in the history of the game to be removed for 99 runs on debut when he scored 99 on his ODI debut for Ireland against Scotland in August 2006. Then, on February 4, 2007, "Moggie," as he is known, scored his first ODI century against Canada, becoming the youngest player from a region other than the subcontinent to do so. In the 2007 World Cup, a determined Ireland squad, which included a 21-year-old Morgan, advanced to the Super Eights. The southpaw, who was batting three, had a poor campaign, managing only 91 runs in 9 innings.
Watch Eoin Morgan hit some massive sixes
5. Paul Stirling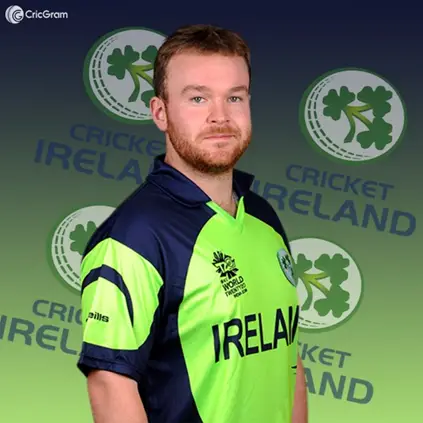 Paul Stirling, a right-handed opening batsman, is renowned for giving Ireland aggressive starts in both the 50-over and Twenty20 versions of the game. Ireland now can play in Test matches, giving Stirling the chance to adjust his game strategy to successfully address the demands of red-ball cricket. Given his vast experience in the English domestic system and his longtime membership in Middlesex, it shouldn't be too difficult for him.
Stirling, who has played international cricket for ten years, has developed from a fat 18-year-old debutant to the centre of Ireland's batting order. Stirling amassed runs against comparable opposition while a member of the Associate countries, but he also demonstrated that he could compete with the big players. However, the 2011 World Cup was disappointing for him because he only scored one noteworthy score, a 101 against the Netherlands in Kolkata. Despite the setback, he bounced back and scored his first century in May 2011 against Pakistan, a touring Test team. Since then, he has developed physically and is recognised as one of Ireland's best batsmen ever.
Watch Paul Stirling smash colossal sixes
4. Chris Gayle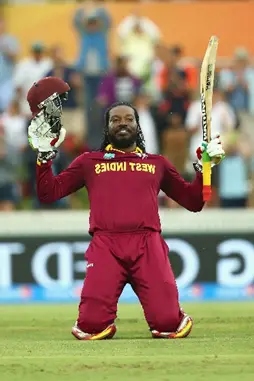 Chris Gayle appears to have been chosen as the face of Twenty20 cricket because he was the first player to reach 100 runs in the game and now holds almost all the records, including most runs (10,000+), most hundreds, fastest hundred, and most fours and sixes. Make no mistake about Chris Gayle's preference for Test cricket—he may be over six feet tall and use his bat to make or break T20 tournaments. 
An aggressive Jamaican left-hander, Gayle received a black mark on his first senior tour to England in 2000 because the younger players weren't seen to be treating their seniors with enough respect. But since then, Gayle has benefited from having no respect—at least for the bowlers of the opposition. He can obliterate the numbers of even the most frugal opening bowlers thanks to his height and dominance at the crease. He enjoys carving through the covers off either foot. And Gayle has flourished more than any other batsman in this age of Twenty20 cricket.
Watch Chris Gayle smash maximums
3. Aaron Finch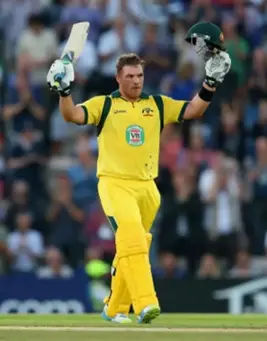 Captain of the England cricket team and torchbearer of the recent reformation in English cricket – Eoin Morgan. An inventive middle-order batsman who never shies away from playing audacious shots. Morgan has often held the post of a premium finisher. Be it for T20 internationals or ODI cricket, he never missed a chance to win matches for his team. His fearless approach to excellent bowling makes him one of the most dangerous batsmen in the world. Morgan's personality is completely opposite to his strokeplay. He is calm and composed, while his lofty shots unleash savagery.
Watch Aaron Finch hit massive sixes
2. Martin Guptill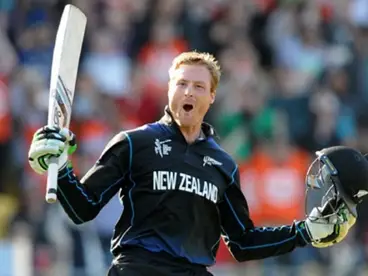 Martin Guptill, an enigmatic stroke maker by design, has long served as a pillar of New Zealand's batting in white-ball cricket. Guptill's early years were tragically cut short when, at the age of 14, he was involved in a forklift accident that caused him to lose three toes on one foot. He overcame that setback, though, and played for New Zealand in the Under-19 World Cup the country hosted.
In his first game for the Auckland Aces in the 2007–08 season, Guptill scored a whopping 99 points. He topped the batting rankings and repeated the feat in Australia's Emerging Players Tournament later that year. Soon after, he received an ODI call-up, which he seized with both hands, blasting a superb century on his ODI debut, becoming the first New Zealand batsman to do so. He was given a Test cap for the trip of India thanks to his heroics in the series.
The rhythm of Guptill's Strokeplay is a crucial aspect of his hitting. He has a flawless ability to handle both pacers and spinners, making him a very challenging batsman to stop when he is in the zone.
Watch Martin Guptill launching bit hits
Are you someone who thinks he knows enough about his/her favorite stars? Lets ask a few questions from you then xD First one! How many centuries does Rohit Sharma has hit in total by end of mid-2020? Not sure? Go on with the second one: What is the name of Rohit Sharma's wife? Okay one more! How much Rohit Sharma Earns in a Year? If you are score is less than 2 and if you are curious now to know a bit more about your favorite star. Here is a an article that will provide you with all the information about Rohit Sharma. Rohit Sharma Biography | Age | Stats | Centuries | Family | Net Worth
OR!
If you wanna know more about Virat Kohli You can go forward with this: Virat Kohli Biography | Age | Stats | Centuries | Family | Net Worth. (Drop a comment if you like the article)
1. Rohit Sharma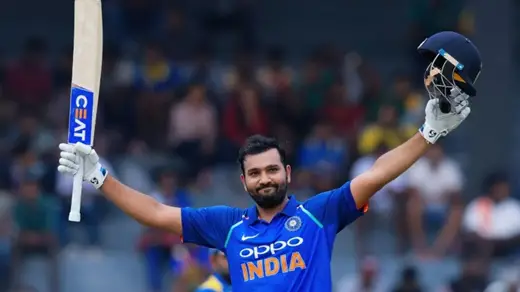 Talent is a seemingly encouraging word that has followed Rohit Sharma around like a shadow and, at times, even plagued him. After more than a decade in the national spotlight, the term has appeared to be a burden that the cricketing community has placed on him.
The easy, fluid stroke-play of a Mumbai youngster was seen by coaches and scouts, according to Harsha Bhogle, who spoke of rumours on the domestic circuit. He dominated first-class cricket, averaging well over 50, before breaking into the spotlight at the Ranji level with a quick unbeaten triple-hundred.
When Rohit Sharma, a languid and attractive batsman, came from the Mumbai suburbs as the heir apparent to the Indian batting greats of the 2000s, he owned every shot in the book. He needed patience and perseverance, but by the 2010s he had emerged as a titan in white-ball cricket and the captain of what was arguably the most formidable league squad in the early T20 era.
Watch Rohit Sharma smash gigantic sixes
Done with the article? We have a few questions for you and let's see if we can hold you back for a bit more 🙂
READY?
According to you, Who is the best fielder in the world right now? well, if you wish to have a look at who all are there on the list. Here is a list of Best Fielders in Cricket with Career statistics and their best performances for you.
Do You Know who has scored the fastest fifty in ODI Cricket? Let us give you a hint ? It's not Chris Gayle, Kohli, or Dhoni. Well if you wanna know here are the Fastest 50 in ODI Cricket with Video Highlights.
What is the highest team score in ODI Cricket? It's not 438 obviously! but it was broken last year or so! Can't remember or want to just watch the highlights of the game once more? Here are Top 20 Highest team scores in ODI With Statistics and Video Highlights