Premier League 2020/21: Liverpool Defeat Manchester United 4-2
The most bitter rivalry was set to explode on 13th May, and the Reds left victorious. Fans watched from all over the world as England's two largest and most successful clubs went head-on in a fierce match that yielded six goals. Both fought valiantly — however, it was Liverpool that walked away with the win. Jurgen Klopp, Liverpool manager, was super ecstatic to celebrate his first league win over at Old Trafford yesterday night.
The Gripping First Half
The first half started out brilliantly for the Red Devils. Ole Gunnar Solkjaer's side scored the lead in the 10th minute, courtesy of Bruno Fernandes. It seemed as if Manchester United were in complete control of the game while Liverpool suffered defensively. However, after Mohamed Salah's shot was blocked by United's defence, Diogo Jota's clever, well-thought-out flick ensured an equalizer ten minutes before the break, breaking the momentum.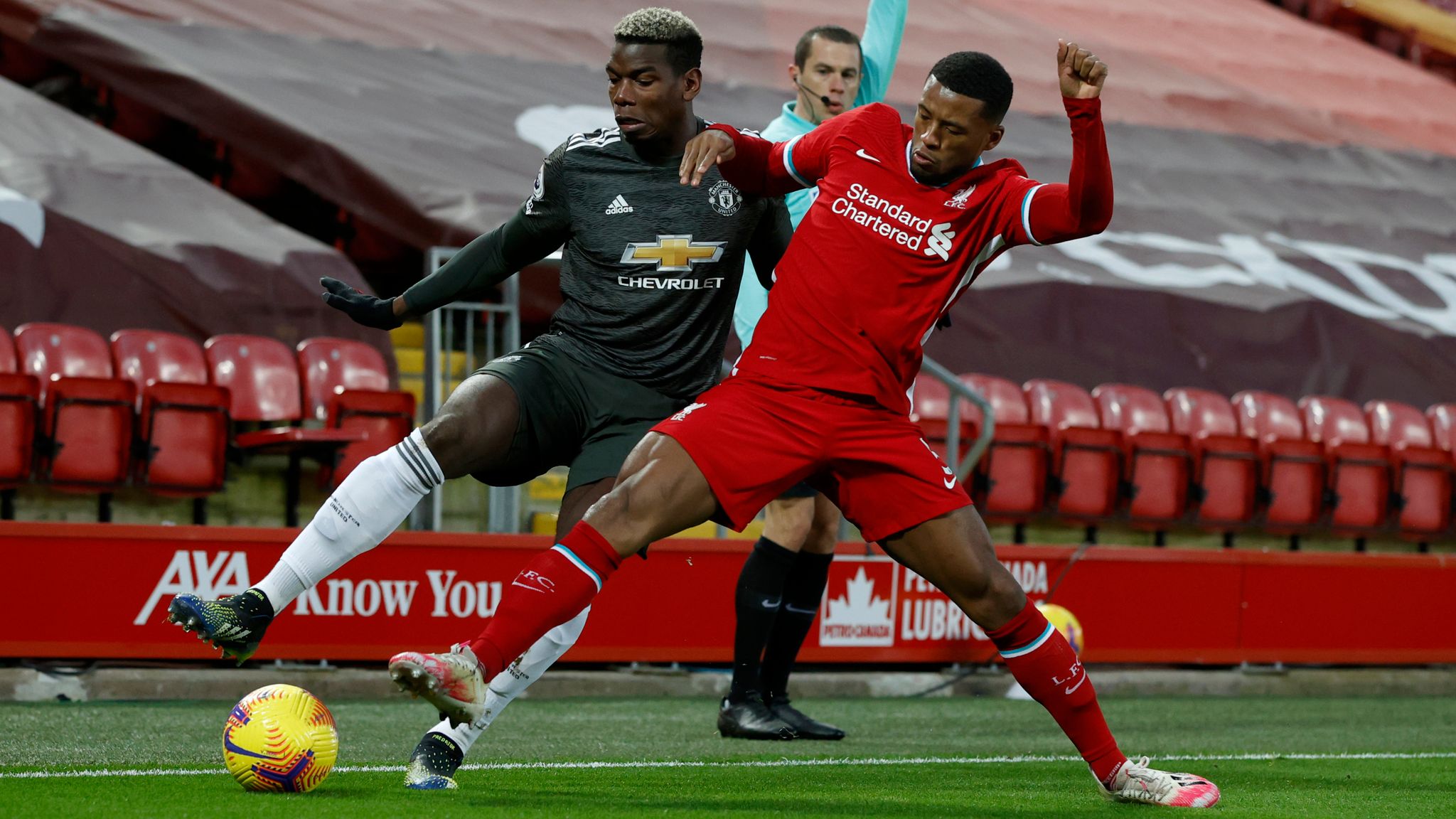 Unfortunately for the Red Devils, this is where Liverpool began to dominate. During the first-half injury time, the Merseyside received a free-kick that Roberto Firmino took advantage of. Shooting it straight into the back of the net — with the help of Trent Alexander Arnold, of course.
10 Richest Footballers in the World | Net Worth, Salary 2021
Impressive Alexander-Arnold
Alexander-Arnold is certainly creating a name for himself in the world of football. Recently, his form has been impressive, and during this match, he created five chances. Also had four crosses and four shots, two being on target — what an impressive feat. The 20-year-old is constantly hailed as one of the best right-backs in the world. Alexander-Arnold appears in Sportingbet's list of the 11 greatest Premier League players and "has cemented his status as an English great".
Other Stars of the Show
Another noteworthy performance of the night is that of Roberto Firmino. The one who decided two double the lead in the second half. Marcus Rashford attempted to pull one back for his team and level the score. Mohamed Salah sealed the deal for Liverpool with a fine finish, and Liverpool moved up three points. With 60 points and in fifth place now, the Merseysiders are now four points behind Chelsea and in the running again to secure a top-four position.
Famous Football Players in India of all Time with Career Stats & Achievements – God of Small Thing
The Handshake Snub
In other news, after the match, many noticed a certain handshake snub between Jurgen Klopp and Sadio Mane. The Senegalese striker started on the bench and replaced Jota in the 74th minute. Which many believe to be cause for refusing to shake Klopp's hand after the game. However, the Reds boss has downplayed the incident while admitting that he did not have a chance to explain his selection decisions to Mane.
'No, there is no problem,' said Klopp to Sky Sports. 'I made a late decision in training before the game to put Diogo in."
'The boys are used to me explaining things, but there was no time for that. It is all fine. Sadio was slightly angry, but that is all.'
However, former Liverpool manager Graeme Souness was a bit harsh witnessing Mane's reaction and criticized him for snubbing Klopp — especially after his team had picked up their first win at Old Trafford in seven years.
'I wouldn't be happy,' Souness said on Sky Sports. 'He should have shaken his hand. He doesn't want a cuddle, but he should show a bit of respect.
'It's disrespectful to his manager and most importantly to the football club. Of course, he's not happy at being at being left out, but how can he argue at being a sub when Liverpool have won at Old Trafford?