Who will Stand For Us?-INDIAN Army.
Who will Stand For Us? : INDIAN Army.
On Monday night, mobs took to the streets and set ablaze state transport buses in Rajkot, Dhoraji and other towns of Saurashtra. In Surendranagar, a truckload of cow carcases was dumped outside the collector's office. There were Reports that these Dalit men slaughtered a cow due to which they were beaten up in public. This lead to agitation all over the nation and all the Dalit communities are on roads just to prevent rights of Dalits.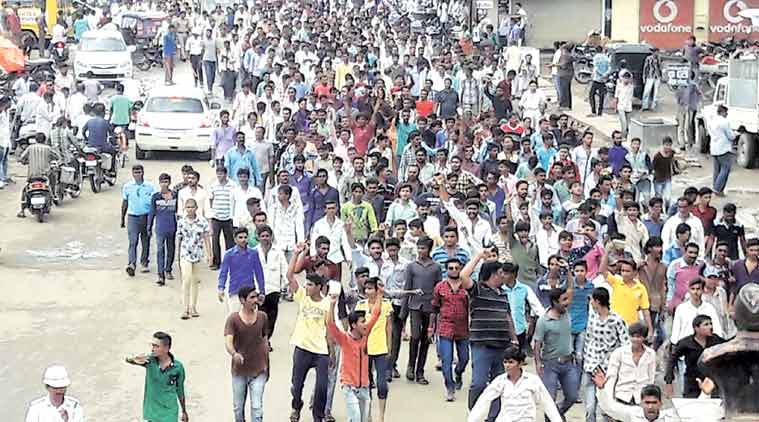 But what about us? Recently 10 jawans of INDIAN army died in a Naxalite attack in Gaya. They were just not the normal jawans they were CoBRA (Commando Battalion for Resolute Action) commandos.They are known to be the "best". People condemned the attack and some of they even showed sympathy to our families and then all of a sudden we disappeared from everybody's mind and life of a common man began to takeover.
Soon after, a minority community men were beaten up (we condemn such things) and we see agitation all over the country. What about Us? We were also killed when we were trying to safeguard our own nation.With grief; we need an answer as to why nobody stood for us? Why there were no agitations against the Naxalites who killed us? Why the people of our own country didn't try to force the government to take serious and major actions against such activities. We are offered incentives but we don't need that. We are already dead all we want is to safeguard my motherland from such people and prevent my other fellow army men from such attacks. 
It's tough to actually tell how it feels when we are given a 5-minute headline and a media presentation and soon after we are forgotten. The kind of agitation the nation is witnessing on beating a group of minority men and the 5-minute headline which was given to us is incomparable. The question still remains and hovers in my mind: ARE WE EVEN A MINORITY IN THIS COUNTRY? Honestly, I don't feel we are even a minority because even for a minority someone stands in this country. Politician's visit there houses, debates are carried out in parliament , media highlights the issue for 3-4 days and when we die?? Sadly, nobody even knows the cause of our death.(killed in a Naxalite attack that's all. nobody further digs into the matter other than this ) . I WISH somebody stands for us too someday. .. Someday… somebody
🙂 
Comments
comments