10 Best Games That Allow You To Earn Crypto
Long gone are the days of mining for crypto. These days, you can earn crypto from free right from your browser while playing fun and interactive games. These games allow you to earn crypto or NFTs. While you could still try and mine crypto, you won't be getting much if you don't have a powerful rig or a setup specifically for mining. Players interested in earning crypto through games might also want to check out crypto gambling. Metaspins for example is just one of many online casinos that support crypto gambling. Either way, check out these ten sites and earn crypto while playing video games. 
Axie Infinity
Battle monsters and test your skills against players while earning Axie Infinity Shards, an ERC-20 governance token created for the Axie Infinity universe. Earn AXS by playing the game, participating in votes, and staking. 
AXS has a similar supply as Ethereum, with around 116 million AXS and 119 million ETH in circulation, showing that it may have a similar potential. If you don't know much about crypto, you may want to do some reading before playing Axie Infinity or any other game on this list, for that matter.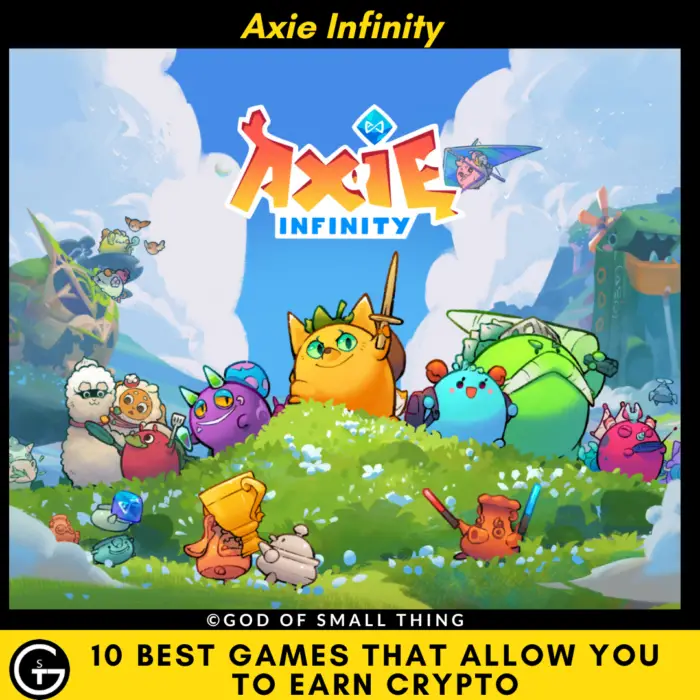 Breed, buy, and sell these cute beasts for AXS on the Axie Marketplace. The game itself has been immensely profitable for players worldwide and is still popular in the NFT-based world. Give Axie Infinity a try if you want to earn crypto free and battle cute creatures. 
The Sandbox
If you're looking for a community-driven alternate virtual universe where you can monetize assets on the blockchain, The Sandbox is definitely for you. You can create and animate voxel art and sell it on The Sandbox marketplace. You can also buy assets you speculate will increase in value over time. 
Thanks to its voxel art, the game is reminiscent of Minecraft and is just as fun. The Sandbox has partnered with big names worldwide, like Snoop Dogg, The Walking Dead, Adidas, The Smurfs, and many more. 
Pegaxy
Pegaxy is a crypto racing game that allows players to breed their own Pega and race them against opponents. Earn Vigorus (VIG), the in-game token. Pega can come from different bloodlines, which makes breeding very important. Whether you want to be a breeder or a skillful racer, you can easily earn crypto for free in this NFT-based game.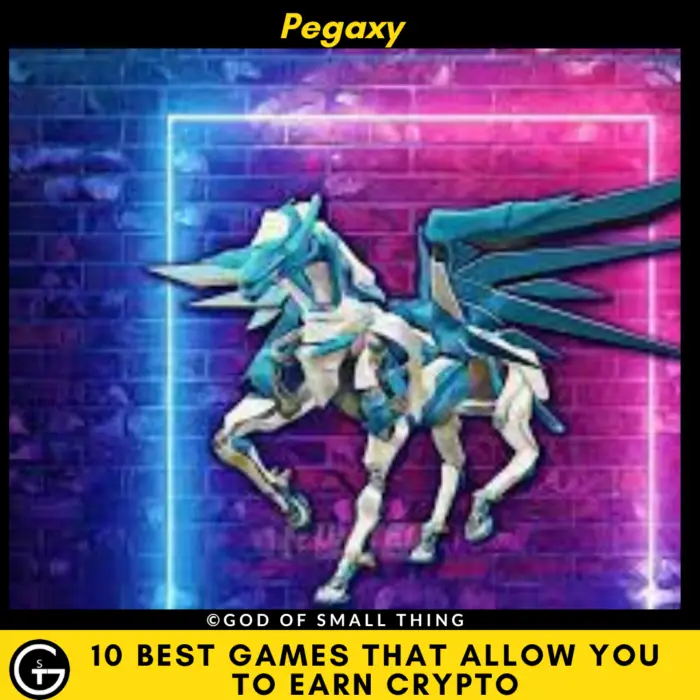 Decentraland
Decentraland is exactly what the name implies— a decentralized NFT virtual world where players can buy and sell LAND, plots, avatar gear, and names. The Ethereum blockchain backs the game and has existed since 2020. Initially, plots sold for $20, but now some have gone for as high as $2.43 million. The sky is the limit to Decentraland, and you should be getting in on it.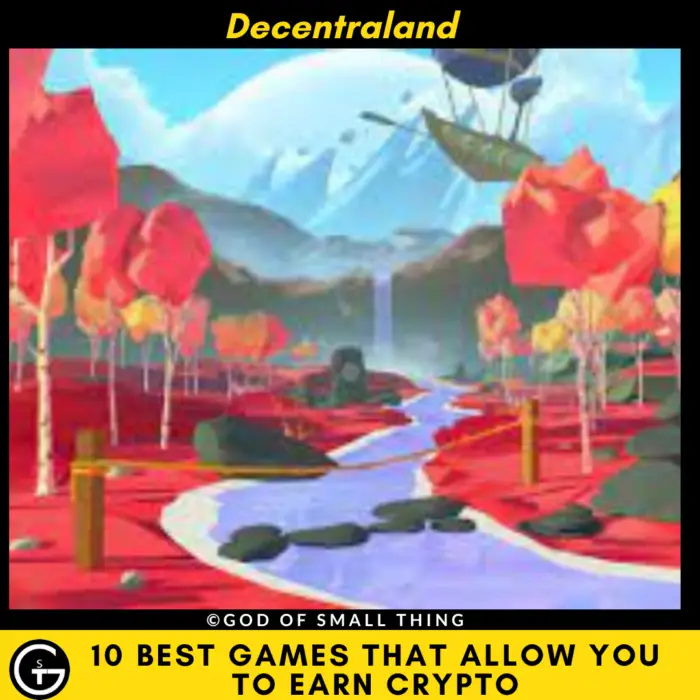 My Neighbor Alice
My Neighbor Alice is a multiplayer online game where players can buy and own virtual islands. They can also collect and build items with friends to customize their island with houses, lakes, decorations, animals, plants, and more. ALICE is the in-game currency with a market cap of around $100 million, making it very easy for new players to get involved and purchase their own island and NFT items.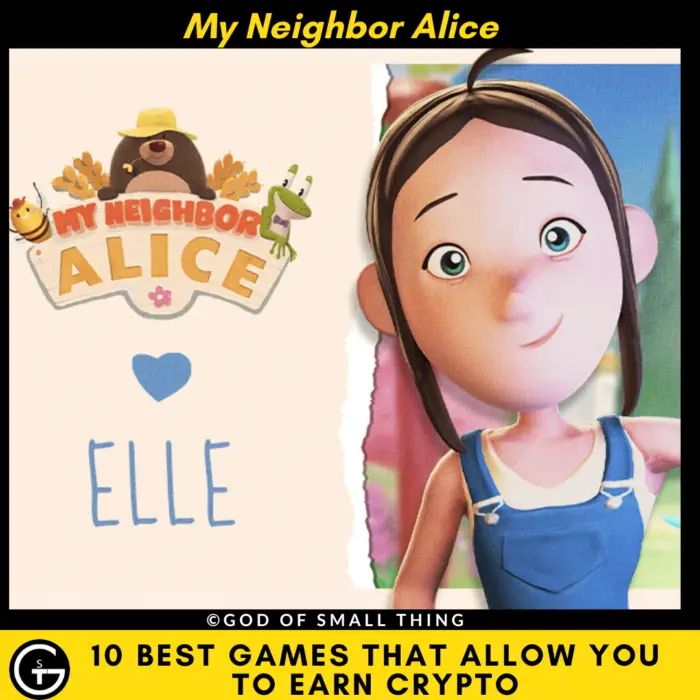 Thetan Arena
Thetan Arena is a play-to-earn PvP MOBA game where players compete to earn THG and THC. It is free-to-play, too. New players can get a free hero to try out Thetan Arena before purchasing an NFT hero. NFT heroes allow you to start maximizing earnings and can also later be sold. Play the market or game; either way, you can earn crypto with this game.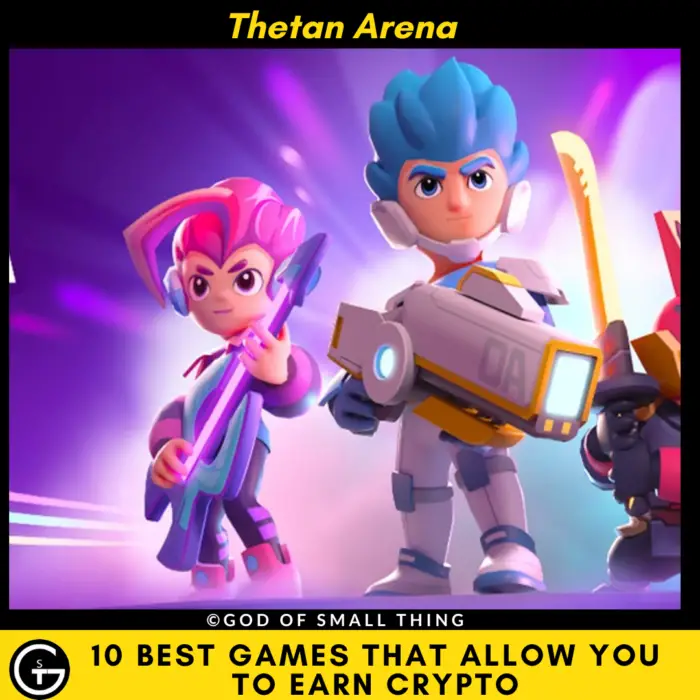 CryptoKitties
Cat lovers pay attention— CryptoKitties allows players to buy and sell cats among the player base, solve casual puzzles, earn rewards, breed new cats, and play games. Cryptokitties has CryptoKitties has an easy-to-read welcome guide to get new players started. CryptoKitties doesn't necessarily allow you to earn crypto passively, but the kitties are sold on the marketplace for Ethereum, some for thousands!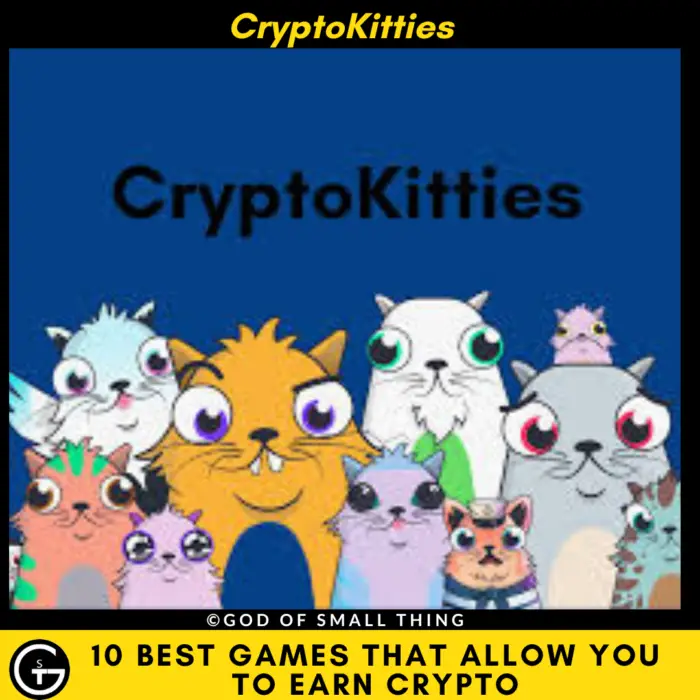 Star Atlas
Star Atlas is a next-gen metaverse where players can create spaceships and explore the vastness of our universe. Engage in territorial conquest, political domination, and more— all while earning ATLAS. Out of all the games on this list, Star Atlas might be the best one to get in on the ground floor, as the coin is relatively cheap and expected to grow if all goes well for the game. 
The Six Dragons
An open-world fantasy RPG, The Six Dragons prides itself on being the first blockchain open-world RPG. There is a whole leveling system for players to explore along with the world they inhabit. The world is a 256km square of endless adventure, fights, and unlimited freedom. You can explore, farm materials, craft, or play the market to earn crypto and NFTs.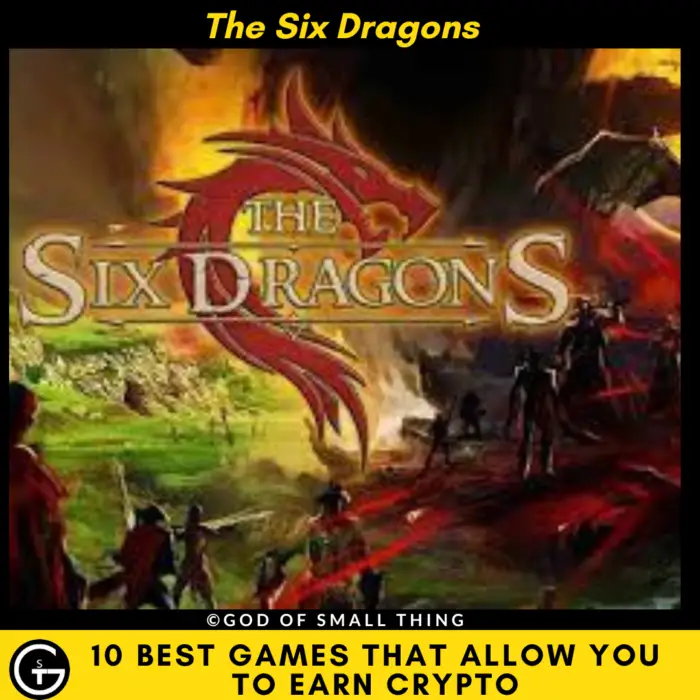 Want to know more about the Sports Personalities of India? Top 50 most famous sports personalities in India
Phantom Galaxies
If you like mech shooters and a captivating story, check out Phantom Galaxies. Choose whatever Mecha Starfighter fits your playstyle: Lancer, Buster, Assault, or Breacher. Fight against the dangerous alien race— Sha'kari. Create guilds with your friends to govern the galaxy. Open Beta and a whole new planet sale start later this year, so keep an eye on this.