A city of endless possibilities – Dubai gives you a plethora of experiences to explore. These range from adventures, luxury, leisure, and culture. Whatever type of vacation you want – solo travel, romantic getaway, adventure holiday, or family getaway – Dubai offers a great range of experiences that suits all. The emirate is so unique, that it is impossible to explore it all in one trip. Given below, however, is a selection of the best Dubai experiences. Check it out!
Go globetrotting at Global Village
This mega cultural and recreational carnival celebrating a unique fusion of cultures is held annually in Dubai called Global Village – ranked as the biggest tourism event in the world. This six-month event brings the wonders of many different countries together in one location. This is a great opportunity to go country-hopping across 90 countries and get a feel for their culture, entertainment and cuisine. The Global Village is a fantastic seasonal attraction that you ought to visit if you are in Dubai from October to March.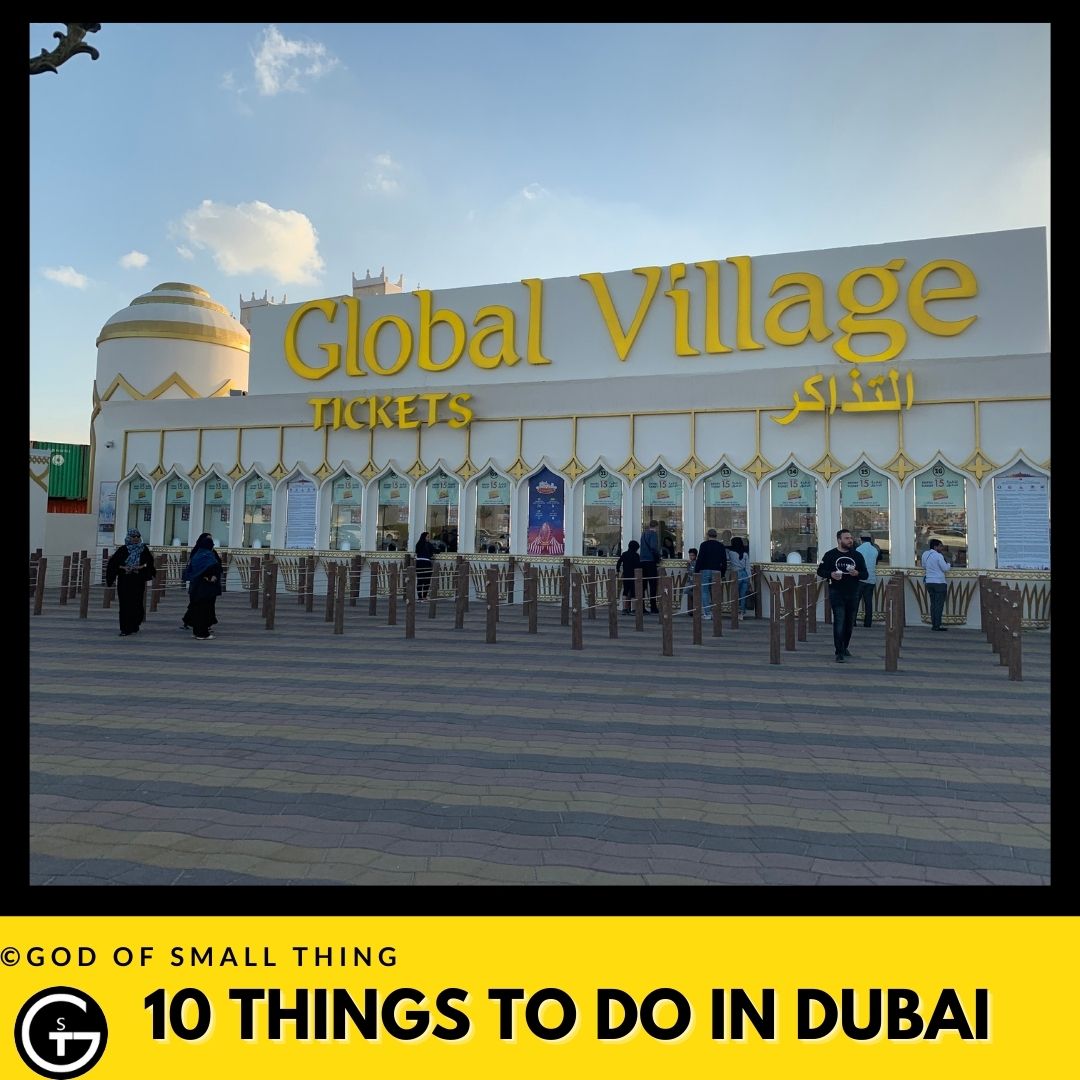 Witness a time travel journey at Dubai Frame
Dubai's mighty glistening picture-frame-like structure that towers over Zabeel Park is one of the iconic landmarks that have captured the attention of visitors. An innovative landmark in Dubai, Dubai Frame lets visitors explore the city's past, present, and future. The entrance to the Dubai Frame acts as a museum providing a glimpse into Dubai's Bedouin past. An exquisite observatory deck on the top of the frame connecting its two pillars provides stunning views of both old and new Dubai. In the last leg of the Dubai Frame tour, you will experience futuristic installations and projections that depict Dubai's future.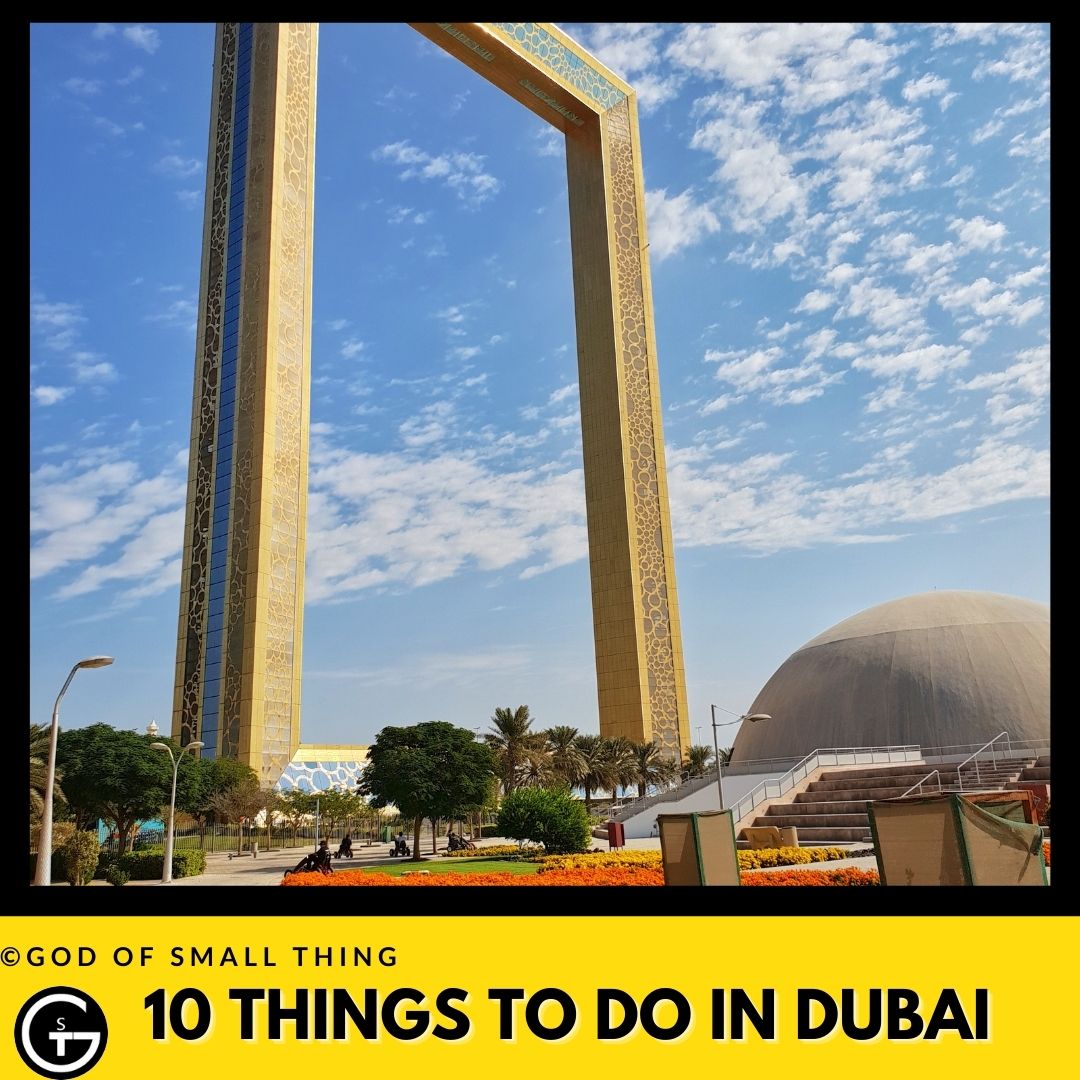 Visit Dubai Expo 2020
Within a few weeks, Dubai will host the biggest exposition in the world, which takes place once every five to six years. It is scheduled to start officially in October 2021 and will bring together over 192 countries' innovation and efforts to develop a better world and a better life. For the event, a section of Dubai has been transformed into a miniature city showcasing sustainable and avant-garde architectural marvels. If you are in Dubai this year from October onwards, do not miss Dubai Expo 2020 – a once-in-a-lifetime opportunity where you get to visit jaw-dropping installations, a fantastic collection of entertainment, and a chance to delve into a sumptuous array of international cuisine.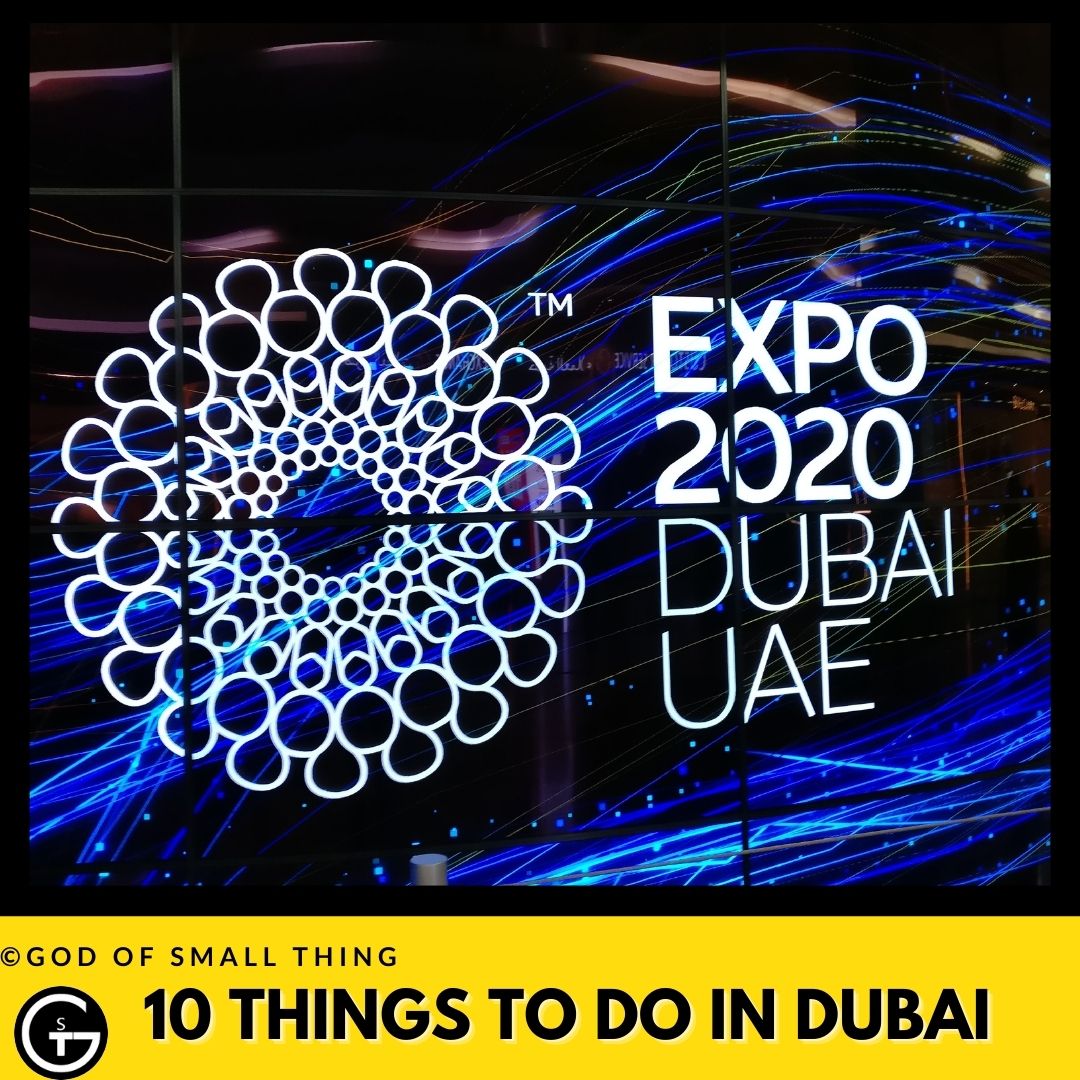 Enjoy water thrills at Aquaventure water park
One of the best things to do in Dubai for locals and visitors to beat the heat in Dubai is to take a trip to the best and biggest water park in Dubai – Aquaventure water park.  This colossal aqua park is home to over 70 water rides and thrills which also include knuckle-whitening adventure rides you will ever experience in your life. Designed to entertain the whole family, the Aquaventure water park is a popular choice for adults traveling with kids, tweens, and teens seeking a fun time. While adventure lovers can get hair-raising thrills from near-vertical drop water slides, grownups and kids can enjoy leisure lazy river rides and multi-user water thrills to experience a splashing fun time together.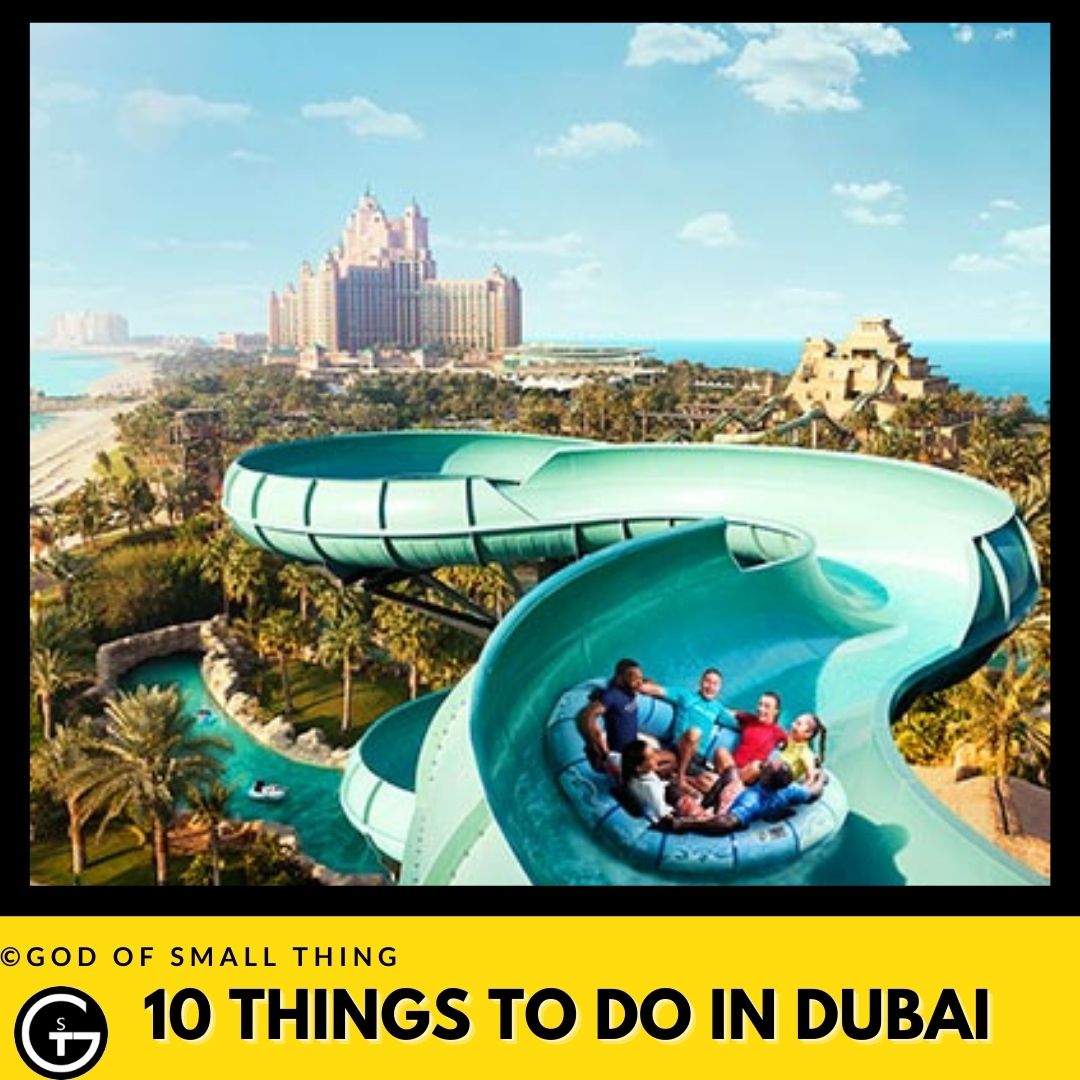 View unparalleled views at Downtown Dubai
There is no escaping the allure of the Burj Khalifa. Dubai's iconic tower is visible from all over the city and serves as a constant reminder that you should see it up close. Burj Khalifa – the tallest building in the world – will certainly make your jaw drop with its sheer grandeur standing proudly in Dubai Downtown. Located next to it is the gorgeous Dubai Fountain. Combined, the dancing fountain and glistening Burj Khalifa are an impressive sight to view! The evenings are particularly mesmerizing to visit when the whole arena is illuminated in colourful hues and Dubai Fountain puts up a spectacular sound, water, and light show.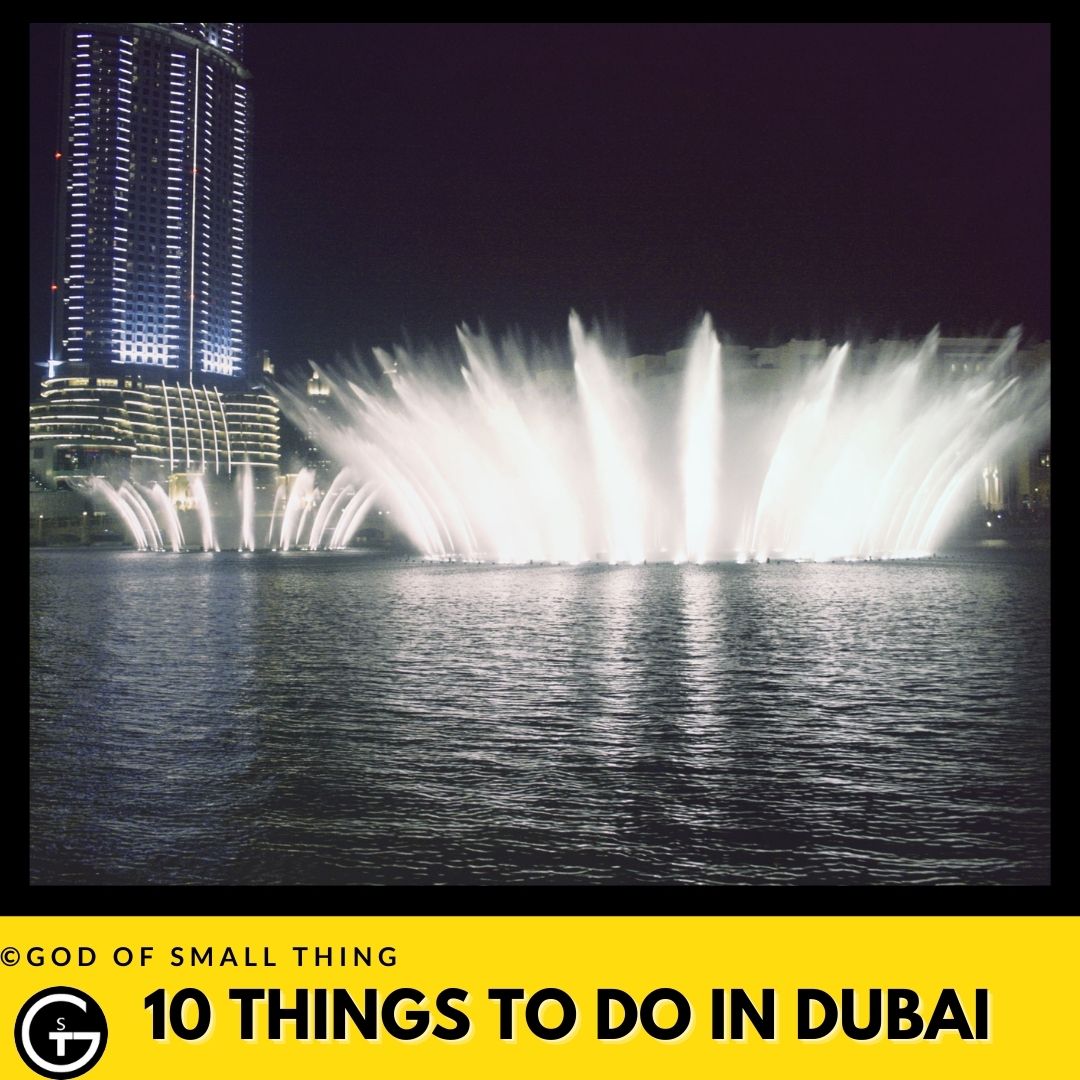 Discover the wonders of the Arabian Desert
Those who have been to the desert safari in Dubai will agree that a visit to the desert is never a boring experience. The stunning serenity that engulfs you the moment you leave behind the glitzy Dubai city is one of the most refreshing aspects you will notice along with the change in the scenery. The desert offers plenty of activities and experiences starting from adventure sports such as dune-bashing, quad-biking, sandboarding, and camel rides. The sunset vistas and Arabian folklore followed by a delicious BBQ dinner is an ideal way to enjoy the Arabian splendors and hospitality.
Get mesmerized by Dubai Miracle Gardens
The wonders of Dubai know no bounds! Amid the glistening Dubai city, a swatch of land is covered in more than a million floral blooms making it the most astonishingly colourful area in the emirate. The Dubai Miracle Garden is an attraction you have to see with your own eyes to believe it is real. Shrouded in aromatic flowers that are shaped into floral clocks, houses, and even an Emirates airplane, Dubai Miracle Garden is undoubtedly one of the most picturesque sites to visit in Dubai.  Conjured up like a mirage in the scorching city of Dubai, Dubai Miracle Garden is a refreshing visual treat for all its visitors and is something you definitely should not miss on your Dubai holiday.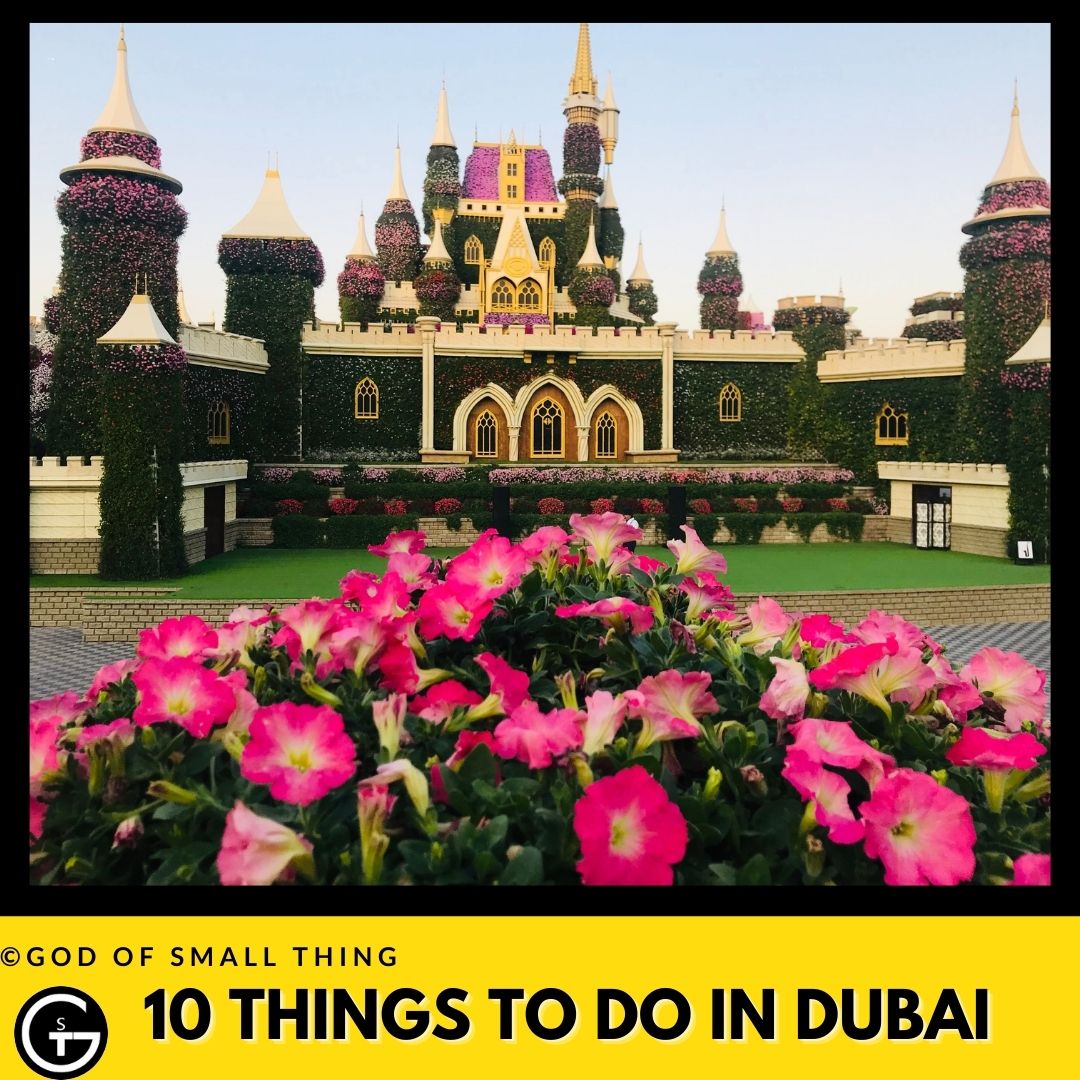 Enjoy more than just a shopping experience
A shopping experience in Dubai can be an extravagant affair or simply a way to explore the lifestyle of Dubai. At Dubai Mall – the biggest shopping mall in Dubai, the experience isn't limited to shopping. There are plenty of other things to do such as visit Dubai Aquarium and Underwater Zoo and watch a virtual world materialize for you at VR Park. The Mall of the Emirates offers a wintry wonderland – Ski Dubai where you can enjoy skiing and watch penguins. Dubai Souks on the other hand offers a glimpse into traditional shopping and are great spots to buy Middle Eastern merchandise.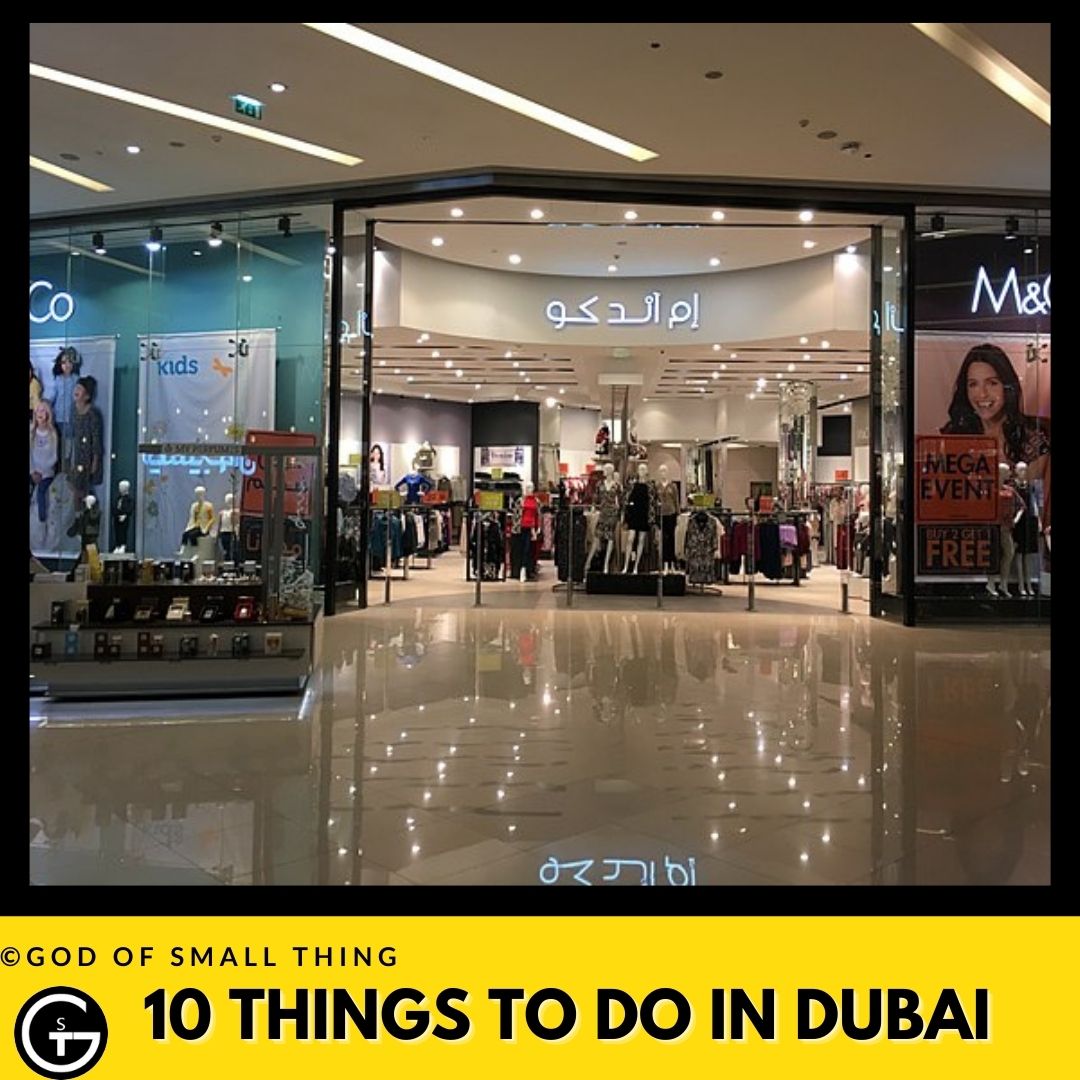 Cherish a rooftop dining experience
Viewing the emirate's scintillating city skyline at night is one of Dubai things to do most visitors love indulging in. The bird's eye view of the emirate is perhaps the most gorgeous sight you will enjoy in Dubai. A splendid view of the city can be enjoyed when dining at any of its eloquent rooftop restaurants. Dubai has a wonderful collection of exquisite rooftop restaurants that suits all budgets as well as cater to a palette of culinary delights. Dinner with a view of the Dubai city skyline shimmering in millions of lights is a sight you will not forget for a long time.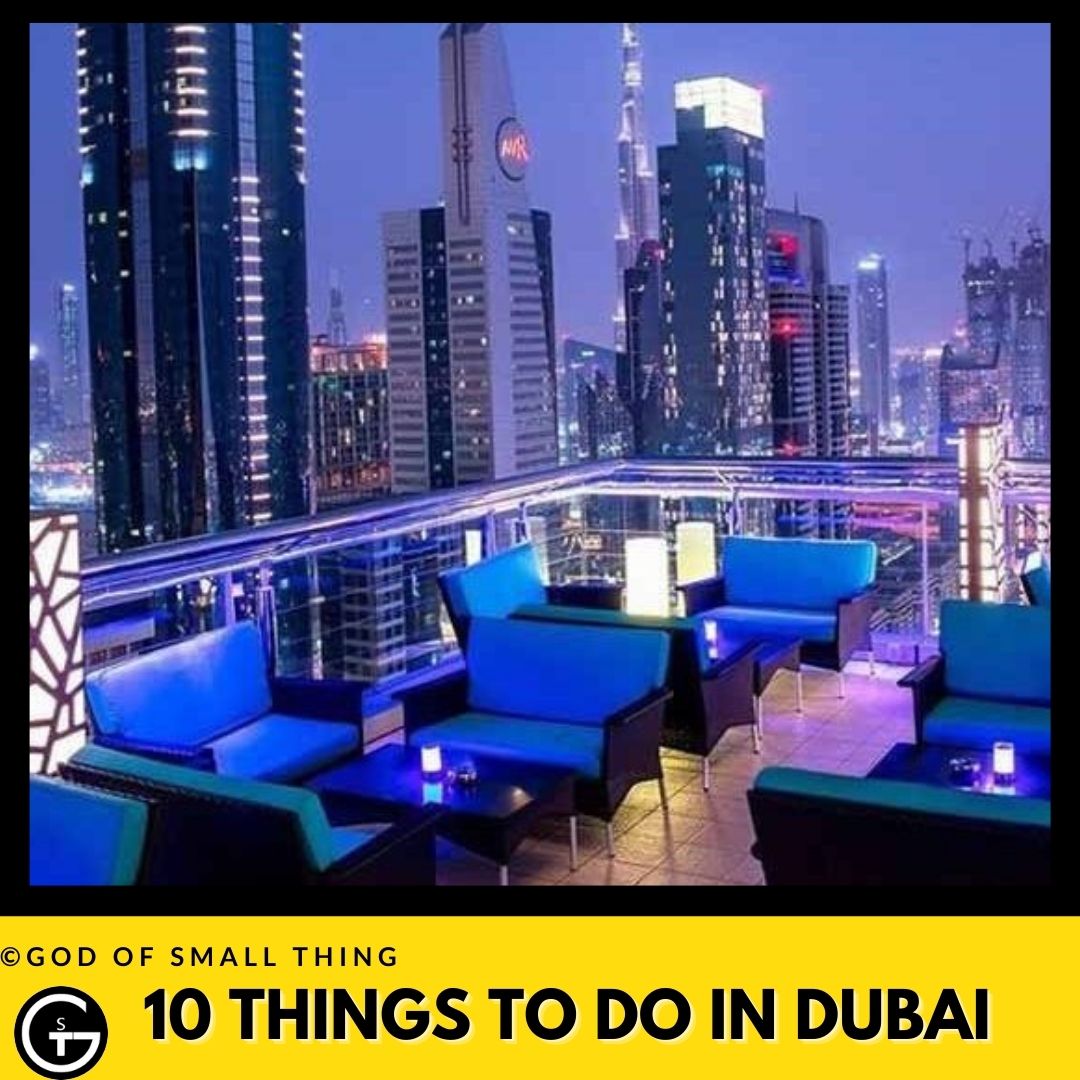 Explore Old Dubai
If you are planning a trip to Dubai, make sure to allow yourself at least half a day to explore the humble side of the emirate. Located along the Dubai Creek, Old Dubai exudes a charm that contrasts with the modern Dubai we know today. You can get introduced to the Bedouin era of Dubai by taking an abra ride or a dhow cruise on Dubai Creek. A little further from the Dubai Souks, Al Fahidi Historical Neighborhood preserve a slice of Dubai's past so that visitors can explore and know how simple life in Dubai was before its advent to becoming a global metropolitan city.