News India: Arun Jaitley passed away at 66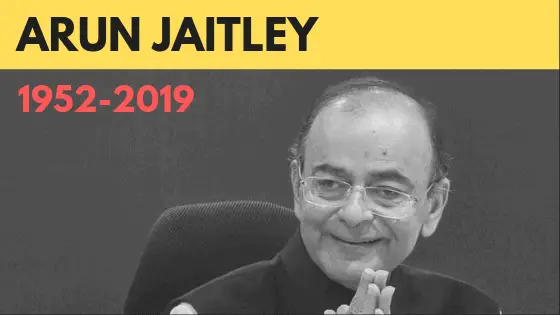 After the demise of our Former foreign Minister, Former Union minister Arun Jaitley passed away at All India Institute of Medical Sciences (AIIMS) today. Jaitley, 66, was undergoing treatment at the hospital for several weeks. He breathed his last at 12:07 today. Jaitley was undergoing treatment under a team of multidisciplinary doctors and was on ventilator since past few days.
All the prominent leaders like Home Minister Amit Shah, Smriti Z Irani and Mamata Banerjee have reacted to the news and expressed their condolences.
Earlier, Vice President Venkiah Naidu went on to meet Arun Jaitley again in AIIMS on August 16th. Jaitley had been battling a prolonged illness since quite some time and was on life support system for critical organs.
Health minister Dr Harshvardhan and another prominent leaders of the BJP also visited him at AIIMS last week. Jaitley was admitted to AIIMS after he complained of chest pain restlessness and breathlessness on August 9, 2019.
His Speech in parliament on Stop advising us and get yourself in order is something people will remember for a lifetime 
Jaitley, a lawyer by profession was a prominent face of BJP. He held important portfolios like finance and defense in the Narendra Modi led government. He had often acted like a  chief troubleshooter of the government during tough times.
Jaitley is survived by his wife Sangeeta, son Rohan and daughter Sonali.
His condition was critical. The AIIMS had not released any official health bulletin since August 9. But there were speculations about his detoriating health conditions, given that all the major BJP leaders along with the vice president had been visiting him very frequently.
According to reports published in the Hindu, the BJP veteran was on extra-corporeal membrane oxygenation (ECMO). ECM or system is used for the patients when their lungs and heart do not function at all.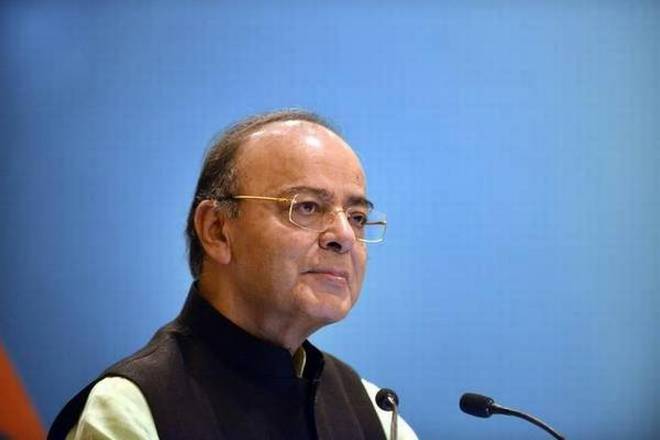 "Arun Jaitley was admitted to AIIMS today morning. He is currently undergoing treatment in the Intensive Care Unit under the supervision of a multidisciplinary team of doctors. At present, he is hemodynamically stable," AIIMS said in a statement.
He did not contest the Lok Sabha polls this year due to his
deteriorating

health conditions 
66-year-old Jaitley got his kidney transplant last year and went to the United States for a medical checkup this year in January. And, in 2014, he underwent bariatric surgery to normalize the weight. He has been ill for the past 2 years.
His health conditions were one of the reasons why he stayed away from the election this year and didn't participate in it. 
We offer our condolences and deep respect for Arun Jaitley.  He will continue to inspire Indians for years to come
Meanwhile, looks like Pakistan is in no mood to keep relation with India, snaps all ties from canceling trade to trains.