Best College Footballers of 2023
There is no doubt that the world is full of leagues and events dedicated to the sport of football. In the United States in particular, with week 0 of the college football season beginning on Saturday August 26th, 2023, we have seven games to look forward to on the schedule. In fact, many football fans in the U.S actually prefer to watch college football as opposed to huge leagues such as the NFL. This is because college footballers play sheerly because of their passion for the game and enjoyment of the sport rather than fame. With so many football fans tuning into the upcoming college football games, it is worth exploring the best college footballers to watch in 2023.
Firstly, more sports enthusiasts are tuning into the 2023/24 season of college football following the dramatic 2022/23 season. In the 2022 College Football Playoff National Championships, the Georgia Bulldogs came out on top against the TCU Horned Frogs. Many football fans chose to make the experience even more exciting by taking into consideration college football odds and betting on the team. Nowadays, it is also easier than ever to place bets on college football games as there are plenty of online betting outlets that allow you to wager from the comfort of your own home.
The Talent
This season, there are plenty of talented colleges footballers to watch out for. Caleb Williams topped the charts in 2022 for best player of that season having won the Heisman Trophy after throwing for 4,075 yards with 37 touchdowns to just four interceptions in the regular season. Following his transfer from Oklahoma, Williams was able to get to number 4 in the College Football Playoff rankings. Williams is also one to watch in 2023 and is a favorite to win the same award again in 2023.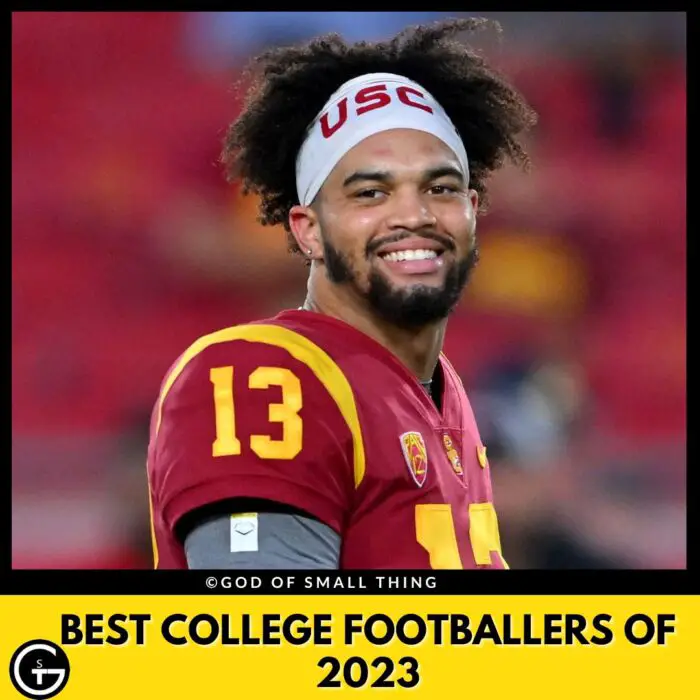 Furthermore, following Williams in this list is Blake Corum of the Michigan Wolverines. Performing nearly as well as Williams in the 2022 season, he has quickly made a name for himself with his total rushing yards gained amounting to 1463 for that season. Despite having suffered a torn meniscus and sprained ligament in his left knee last November, Corum is still planning to put on a show stopping performance in the 2023 season. Having been able to involve himself in the pre-season practice, he should be ready to replicate his 2022 accomplishments this year.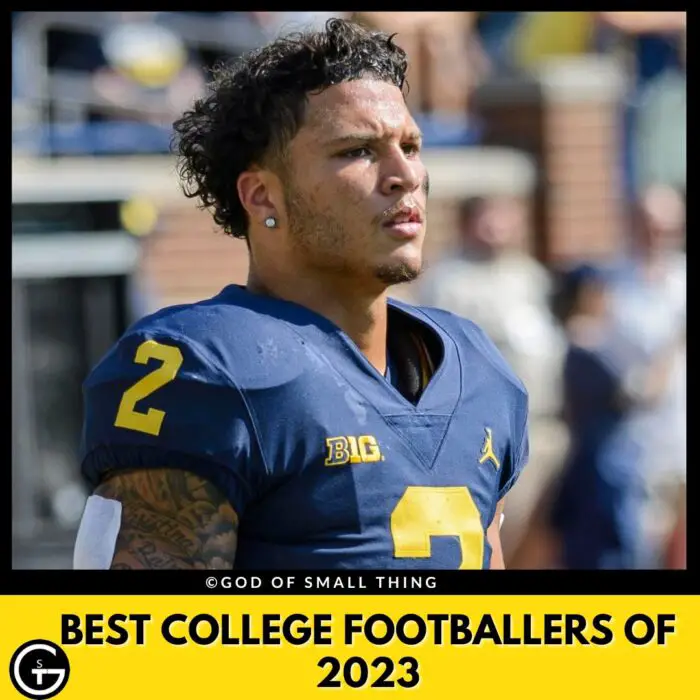 Of course, we cannot neglect to mention Bryce Young who set an Alabama single-season mark for passing yards with 4,872. On top of this, the 21-year-old won the Heisman Trophy as a result of breaking his school-record with 47 total touchdowns. As of 2023, Young has decided that he would forgo his senior season and has been drafted by the Carolina Panthers as the number one draft pick.
Cream of the Crop
In last year's season, Jalen Carter of the Georgia Bulldogs put on a tremendous performance and is regarded as one of the top defensive tackles we've ever seen in the PFF era. His uncanny ability to occupy the role of an interior defender who is both aggressive both against the run and the pass has made him a truly unique player. With his 92.3 final PFF grade, Carter was regarded as the best player on college football's best defense two years consecutively.  
As of 2023, Jalen Carter has become the first Bulldog to enter the 2023 NFL Draft after being selected eighth overall by the Philadelphia Eagles. However, this strong defensive tackle will still be remembered for his three remarkable years at the University of Georgia, where he secured the team victory in back-to-back national championships.
Best Receiver
Wide receiver Marvin Harrison Junior of Ohio State Buckeyes is projected to be the best receiver in the country in the 2023 season. Having built up a solid record for himself with 1,263 receiving yards and 14 touchdowns, Harrison also has secured the highest PFF grade amongst all wide receivers. Ohio State's Marvin Harrison Jr. is on track to perform extremely well this season and if he meets everyone's expectations, he could even qualify for the top five or top 10 of the 2024 NFL draft. He is currently not allowed to be drafted due to the fact that he hasn't yet been out of school for three years.
Overall, college football is certainly one of the most popular sports in the United States. As we are now only over a month away from the start of the 2023 college football season, it is time to start thinking about what teams and players we are going to root for. From Caleb Williams and Blake Corum to Bryce Young and Jalen Carter, there are many college football players to watch this season. So, why not tune into the upcoming college football season to see how they perform?