35+ Best fiction books of all time with buy online links
Good friends, good books and a sleepy conscience are said to contribute to an ideal life. A room without books is like a body without a soul. The book lovers have always imagined that paradise will be a kind of a library filled with all the fiction and non-fiction books of their favourite characters. There has been a lot of laughter, shred of tears, and lots of sharing of books with friends that give us small memories to rely upon. This list of the best books to read before you die will always have a special place in our hearts. There's a lot of great stuff to add to the pile of books waiting for you!! So clear your schedule and pop a book in your bag for the family vacation to ease you're long a journey with fantastic fiction to escape the world. Looking for the best fiction books to read? Here we have the best fiction books of all time and the must-read fiction books for you.
Here are our personal recommendations of the best fiction books of all time-
1984 by George Orwell
The alchemist
Pride and prejudice
Em and the Big Hoom
To kill a Mockingbird
Gulliver travels
Lolita
Lord of the rings
The Au Pair
99 Percent Mine
American Spy
The Body In Question
Disappearing Earth
The Dutch House
Fleishman Is In Trouble
The Gone Girl
The Heavens
.Last Day
The Institute
The Man Who Saw Everything
Mrs Everything
Night Boat To Tangier
Normal People
The Old Drift
Rabbits For Food
The Shadow King
Spring
The Testaments
The Topeka School
Women Talking
Westside
Rusty Brown
Red At The Bone
1. 1984 by George Orwell
Among the works of the 20th century, 1984 is a rare book that grows haunting. The novel's talent lies in Orwell's vision of modern life-the the popularity of television, the distortion of language, and his ability to construct such a complete hell. Since its publication, the book is a must-read for students and one of the most amazing novels ever. It is one of the best fiction books of all time. For all the readers, we suggest you read this piece of perfection by George Orwell.
Buy 1984 by George Orwell
2. The Alchemist by Paulo Coelho
This is one of the must-read fiction books of present times and one of my favorites. Paulo Coelho's fascinating novels have inspired loyal followers all over the world. This story is dazzling and chaotic with its powerful simplicity and inspiring wisdom. It is about a shepherd boy named Santiago who travels from his homeland in Spain to the desert of Egypt in search of the buried pyramid treasures nearby. The story of Santiago is lush, evocative, and humane, and it is an eternal testimony to the transformative power of our dreams and the importance of listening to the soul. It is one of the best fiction books of all time. It falls in our list of the best books before you die.
Buy The Alchemist by Paulo Coelho
3. Pride and Prejudice by Jane Austen
Since its great success in 1813, Pride and Prejudice has been one of the most popular novels in English. Jane Austen called this excellent work "her own baby", and its lively heroine Elizabeth Bennet, "like the print version is pleasing." Civilization training is excellent which performed. Jane Austen's role is filled with subtle flirtation and insidiousness, which makes her radiant, this book has become the most outstanding comedy of the British Regent. It is one of the best fiction books of all time. Pride and Prejudice fall at the top of our list of the best books to read before.
Buy Pride and Prejudice by Jane Austen
4. Em and the Big Hoom by Jerry Pinto
In the last decades of the twentieth century, in the one-bedroom kitchen in Mahim, Mumbai, he lived his mother, father, and sister. Mother Em often drove to the hospital after her suicide attempt, and his father, The Big Hoom, used to keep hold of the situation so that the family stays together. Jerry Pinto's Em and The Big Hoom can be devoured as every bit of the book is like a masterpiece. Even if you are a first time reader, this is one of the best fiction books of all time that you must read.
Buy Em and the Big Hoom by Jerry Pinto
5. To kill a mocking bird by Harper Lee
To Killing a Mockingbird by Harper Lee was first published in 1960, it became both a best-seller and great success. In 1961, it was later made into an Oscar-winning film, which is also a classic film. It is compassionate, dramatic, and profoundly moving, bringing readers to the roots of human behavior-innocence and experience, kindness and cruelty, love and hate, humor, and sorrow. Harper Lee has always regarded her book as a simple love story. Today, it has been regarded as a masterpiece of American literature. It is one of the must-read fiction books of all time.
Buy To kill a mocking bird by Harper Lee
6. Gulliver's Travels by Jonathan Swift
People around the world have enjoyed reading Lemuel Gulliver 's travels in the strange countries of Lilliput and Brobdingnag for around 250 years. People in these countries, despite being full of spectacles and failures of humanity, came to life with vivid illustrations by Martin Aitchison. This is a story that makes you laugh but it also makes you think. A fun and an amazing read, this novel is the greatest fiction books of all time.
Buy Gulliver's Travels by Jonathan Swift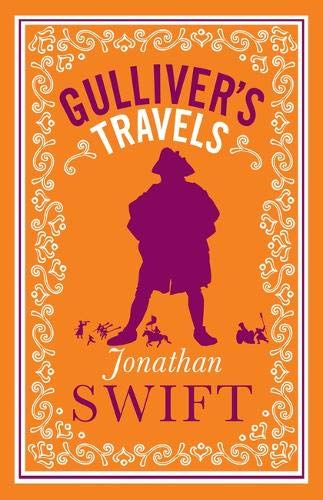 7. Lolita by Vladimir Nabokov
Humbert Humbert falls in love with Lolita Haze, his landlady's gum-snapping, silky skinned twelve-year-old daughter. Reluctantly agreeing to marry Mrs. Haze just to be close to Lolita, Humbert suffers greatly in the pursuit of romance; but when Lo herself starts looking for attention elsewhere, he will carry her off on a desperate cross-country misadventure, all in the name of Love. This must-read fiction book is hilarious, flamboyant, heart-breaking, and full of ingenious wordplay. Lolita is an immaculate, unforgettable masterpiece of obsession, delusion, and lust. It is one of the best fiction books of all time.
Buy Lolita by Vladimir Nabokov
8. Lord of The Rings by JRR Tolkien
In ancient times, the ring of power was made by elven elves, while the dark demon Sauron forged a "ring" and filled it with his own power so that he could rule everyone else. But the "One Ring" was taken from him. Although he was looking for it throughout Middle-earth, it was still at a loss. Many years later, it accidentally fell into the hands of the Hobbit Bilbo Baggins. The Lord of the Rings narrates the arduous tasks carried out by Frodo and the Fellowship: Lord Gandalf the Wizard; Meri, Hobbit, Pippen, and Sam; Gimli the Dwarf; Lego Elf Russ; Gorod 's Boromir also had a tall and mysterious stranger called Strider. Without a doubt, it is one of the greatest fiction books of all time.
Buy Lord of The Rings by JRR Tolkien
9. The Au Pair by Emma Rous
Emma Rous's Au Pair is a gently Gothic psychological thriller that focuses on one woman's fear of not being biologically linked to her own kin. The idea is great, and you will end up reading the book in a day. Seraphine Mayes and her twin brother Danny were conceived at their family estate on the coast of Norfolk in the middle of the summer in a yellow-bricked, seaside, family farm.
Hold on! SORRY TO stop you in the middle but just a quick question! Do You like to read Dystopian Books? Well if Yes, we have something for you! Here are Top 10 Best Dystopian Books With Free Preview, Review and Buy Links. (Don't worry! the link will open in new tab so you can finish this off and switch)
Within hours of her arrival, her mother threw herself out of the rocks, the au pair fled and the village was filled by whispers of black cloaks, changes, and the aloof family who pulled a female nanny into their inner circle. Later she faces her father's death and then stuck on the photograph of her mother holding a baby and here the story takes turns and twists. Emma Rous combines contemporary fiction with suburban noir in a stylistic way, setting her mystery at a country home. It is one of the best fiction of 2019 that one must read in a lifetime.
Buy The Au Pair by Emma Rous
10. 99 Percent Mine by Sally Thorne
99 Percent Mine was a mixed sack of feelings and emotions. Darcy Barrett's carried out a global men survey. She's travelled the world, and can categorically say no one measures up to Tom Valeska, whose only fault is that Darcy's twin brother Jamie first saw him and named him as his best friend forever. Tom's off limits and loyal to her brother, 99 percent, despite Darcy's best efforts. That's the problem of finding her dream man at the age of eight and peaking at the age of twenty in her photography career — since she had to learn how to settle for good enough. It is one of the best fiction books to read with a pinch of romance.
Buy 99 Percent Mine by Sally Thorne
11. American Spy by Lauren Wilkinson
American Spy is a novel by Lauren Wilkinson which was published by Random House in February 2019. Barack Obama has included a book on his summer read list for 2019 as the best fiction. In 1986, the heart of the Cold War, and Marie Mitchell is an FBI intelligence agent. She's smart but she's also a young black woman working in an old boys ' club, and her future has stalled out; she's rejected for every high-profile team and her days are packed with monotonous paperwork.
He says yes when she has given the opportunity to join a clandestine task force to overthrow Thomas Sankara, Burkina Faso's charismatic, progressive dictator, whose communist ideology has made him a target for American interference. Although she secretly admires the work that Thomas does for his country. Sure, she still grieves over her sister's mysterious death, whose case in the first place guided Marie to that career path? Sure, although an angry part of her believes that she has been offered the job due to her looks and not her talent. Well if you haven't read this then it's high time to grasp this best fiction book of all time.
Buy American Spy by Lauren Wilkinson
12. The Body in Question by Jill Ciment
A dramatic, superbly written legal thriller that relies on the trial and not the defendant. A teenage girl is charged with killing her baby brother and the jury of six is charged with giving the verdict. The author who, apart from unravelling the story of a baby's tragic death, tells the story of an unlikely relationship between two members of the jury and how the jurors react to each other.  The narration makes the plot original and captivating. The trial itself is very fascinating as nobody knows anything more than the others. So just sit, observe, make notes and think, think, think. It's full of court drama, jury discussions/happenings behind the scenes, deliberations, side affairs, domestic complications, controversy and so much more. The drama, the thrill, and its writing make it in the list of the best books to read before you die.
Buy The Body in Question by Jill Ciment
13. Disappearing Earth By Julia Phillips
Disappearing Earth by Julia Phillips is quite a remarkable best fiction novel. At the centre of the books, there is a missing person mystery, but no one should go into it expecting a typical mystery. Here, Phillips begins on the remote peninsula of Kamchatka, in the city of Petropavlovsk-Kamchatsky, with two young girls accepting a ride home from a stranger and then missing. The need to know the fate of the girls offers an immediate emotional tug, but for the several different stories that follow, their absence often hovers in the background. Well, it's a must-read fiction book for the book lovers.
Buy Disappearing Earth By Julia Phillips
14. The Dutch House by Ann Patchett
The Dutch House is a tale about twins, Danny and Maeve Conroy, their intense connection to the famous family home in which they lived as young children and how their lives evolved over the years. Danny weaves the narrative over several non-linear periods of time. The various time jumps and thoughts back to key events feel like a puzzle being built, with confusion in the next piece but the complete picture gets clearer and clearer once it's put.
Ann Patchett has this great talent and you never feel lost or frustrated because she handles the time shifts so deftly. Ann Patchett's other major hallmark is her evolution of stunning characters and relationships. Maeve is Danny's 7-year-old sister, she is very smart, a diabetic, caring for her brother to the extreme, and a captivating character. Danny is much more physically reserved and it is interesting to watch his transition into adulthood. It is one of the top 25 top fiction novels of 2019.
Buy The Dutch House by Ann Patchett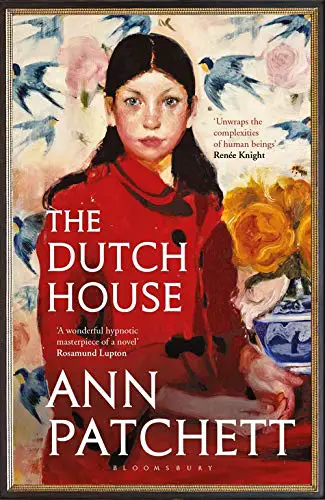 15. Fleishman is in Trouble by Taffy Brodesser-Akner
Written by An American fiction novel writer Taffy Brodesser-Akner and published in 2019. The debut novel was published by Penguin Random House on 18 June 2019. It tells the story of a couple living a bitter divorce in Manhattan. Fleishman Is in Trouble deals with the themes of gender roles, marriage and divorce, online dating, midlife crises, and class anxiety. The novel mocks the affluent Manhattan professional class and its pretensions while embracing their anxieties, especially those relating to marriage and gender.
An underlying theme of the book is the relegation of women to the background in a male-centric society. A 41-year-old hepatologist, Toby is going across a bitter divorce from his wife Rachel, a successful and brilliant New York talent agent. One day, she drops off their kids, Hannah a cute girl of 11, and Solly of 9, at Toby's house because he's still sleeping and takes off. For the following weeks she hasn't responded to texts or calls from him.
Buy Fleishman is in Trouble by Taffy Brodesser-Akner
16. Gone Girl by Gillian Flynn
A debut novel in the Mississippi delta about history and love. Billie, her father found dead when she was four in what was considered a tragedy, returns to the Delta in what she believes will be a short visit. She wants to see what is essentially little more than a shack and see her uncle, the very young brother of her aunt. She discovers more than she planned and makes herself the victim of those who doesn't want to reveal the truth of her father's death.
The Delta is presented with complexity and accuracy, rendering this tale firmly entrenched in time and place. A time with racial injustice and where the norm was persistent racism. Another strong point is the dialog which suits each character with admirable quality. As every layer is peeled away, new revelations are revealed, Billie's danger is in heights. In my opinion, it is one of the best fiction books to read to date on a summer evening.
Buy Gone Girl by Gillian Flynn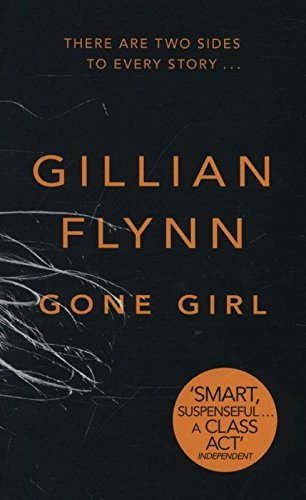 17. The Heavens by Sandra Newman
A work of extraordinary poetic genius and emotional power, The Heavens is a stunning story of passion and time, of fantasies and politics. The notion of a few prominent people has influenced history. Kate, a young woman from the early 2000s living in New York City, claims she is such an entity as she has visions that push her into a historical timeline where she lives as a mistress in Elizabethan England.
As she wakes up, she is conscious the aspects of her life have changed overnight, and as she becomes absolutely convinced that her dreams are affecting her reality, her boyfriend Ben's mental health is becoming more concerned. "The Heavens" starts as a romantic contemporary love story about two people named Kate and Ben who meet in New York City in the year 2000 at a "rich girl's party". This is one of the best fiction books of all time and is absolutely perfect for people willing to read romance fiction.
Buy The Heavens by Sandra Newman
18. Last Day by Domenica Ruta
During the celebration of an ancient holiday, the fates of a cast of apparently unconnected people converge into a thought-provoking debut that brings to mind such novels as Station Eleven and The Age of Miracles. A deeply original novel by Domenica Ruta, the end of the world comes once a year. Every May 28th, humanity gathers to anticipate the demise of the planet and to celebrate as if the day were indeed the last. All of the characters go through their last day, every year a day where people party it up as if the world is actually ending. Whether it really is the last day or not is something of a moot point for me. It is one of the greatest fiction books of all time.
Buy Last Day by Domenica Ruta
19. The Institute by Stephen King
The Institute is a mystery science fiction-horror novel by American novelist Stephen King, published by Scribner on 10 September 2019. Tim Jamieson leaves Florida and moves to Dupray, a small little town in South Carolina. A decorated retired policeman, Jamieson takes up a job working for the local Sheriff. In suburban Minneapolis, parents of twelve-year-old Luke Ellis are secretly killed by intruders and kidnapped. He wakes up at The Institute, a hospital deep in the woods of Maine, in a room similar to his own.
Many abducted children with special talents–telekinesis and telepathy–stay in their own quarters at The Institute. Kalisha, Michael, George, Iris, and ten-year-old Avery Dixon are all in Front half whereas others have moved from Back Half. Mrs. Sigsby, the director of the institute, and her team are committed to the development of the children's special talents. As each new victim vanishes to Half, Luke becomes extremely desperate to get out and try getting help. Why not read this best fiction book 2019?
Buy The Institute by Stephen King
20. The Man who Saw Everything by Deborah Levy
The Man who Saw Everything of Deborah Levy is a light-hearted fiction novel and leaves an appealing mark. In the new novel, Levy looks at masculinity from Saul's point of view, a confident defector who sneers at totalitarian old men like his father and the systems they build, their inventive and true dependency on walls.
It is a brilliantly built puzzle of meaning that leaves readers wondering how much they can ever really know. Saul Adler, a narcissistic young historian, was invited to do research in Communist East Berlin; he has to publish a favorable essay on the German Democratic Republic, in exchange.
Since you are here we are very sure that you love reading fiction books in particular right? But have you ever tried reading something other than fiction? Well if you wish to do so at any time in life. We suggest you go through the list of 30+ Best Books to read before you die|Fiction|Non-Fiction|Misc!.
Saul's girlfriend will shoot a photo of him standing in the crosswalk on Abbey Road, a tribute to the famous album cover, as a gift for his translator's sister, a Beatles fanatic who will be his host. While waiting for her to arrive, he is grazed by an oncoming car, which changes his life's trajectory. It is an amazing fiction book of all time.
Buy The Man who Saw Everything by Deborah Levy
21. Mrs Everything by Jennifer Weiner
It is an amazing fiction novel by Jennifer Weiner. She authors the character of Wife, mum, daughter, girlfriend, wife, aunt, caretaker, career women in Mrs. Everything who attempts to cover it up. Weiner explores the complex relationship between women through the alternating narrative of two sisters, Jo and Bethie, who grew up in Detroit in the 1950s, while at the same time examining and subverting gender standards. Ms. Everything attempts to be all: family saga, suspense, female writing, and a feminist manifesto.
Mrs. Everything often struggles to find its position, but there is an ease about the story which draws the reader into the lives of Jo and Bethie. Stories of both sisters are equally interesting The long timeline lets the reader watch Jo and Bethie struggle to find fulfillment. It is a long journey toward acceptance of oneself. Mrs. Everything, in the end, it had me ugly crying as I reached the final pages and said goodbye to Jo and Bethie.
Buy Mrs. Everything by Jennifer Weiner
22. Night Boat to Tangier by Kevin Barry
Night Boat to Tangier is a Kevin Barry's novel from 2019. It is his third novel and was published by Edinburgh publisher Canongate Books on 20 June 2019. The novel is set in the terminal building at the Andalusian port city of Algeciras in southern Spain over a 24-hour duration on 23 October 2018. It follows long-standing partners and "fading Cork City gangsters" Charlie Redmond and Maurice Hearne as they wait for Maurice's missing daughter, Dilly, to pass on a boat from Tangier, Morocco or leave on one heading there. There is no scope for the readers to skip this book, it is the best fiction of 2019.
Buy Night Boat to Tangier by Kevin Barry
23. Normal People by Sally Rooney
Normal People were lavished with reviewers ' acclaim, longlisted for the Man Booker Prize, and adapted by the BBC for television. And this is only in the first week! While in high school, Connell and Marianne started a clandestine romantic relationship. Connell is the popular jock that secretly cares about what everybody thinks of him. Marianne is the pariah of the school-the child about whom people create stereotypes.
While both feel alone and confused, they understand each other. They are no longer forced to keep their relationship a secret, they face other barriers — many dark and daunting. Both start spiraling. Only when they are together will they be able to face up to themselves and the world around them. These are awkward and flawed characters, which made them feel very real. This novel is a very dark and disturbing read with some light at the end.
Buy Normal People by Sally Rooney
24. The Old Drift by Namwali Serpell
The Old Drift is an ambitious novel that explodes in three decades, with the lives of three interwoven families. At a sparkling pace, the novel jumps and runs around-covering Zambian politics, culture, Hiv, feminism, and it's set in the future. I grew up caring for the characters-particularly the women. So much in here. It's a novel goldmine. The Old Drift is both a prodigious undertaking in scope and span of time. Set from 1903 to 2023 in Rhodesia / Zambia, The Old Drift begins as historical fiction and ends as a futuristic parable. It is a cultural tale about what makes a nation, as much as it is about what makes a family. This is one of the greatest fiction books of all time.
Buy The Old Drift by Namwali Serpell
25. Rabbits for Food by Binnie Kirshenbaum
A black comedy featuring Bunny, a tactless and less-than-successful New York City writer who winds up on New Year's Eve 2008 in a mental hospital after a meal at a restaurant with pretentious friends concludes in her stabbing herself in the thigh with a fork. Flashbacks and creative writing exercises give a glimpse at Bunny's life – growing up as a small middle child, missing her best friend and a favourite cat, her long history of doctors and stress medicine, and so on.
The mental hospital scenes include a colorful cast of secondary characters and a byzantine set of rules about what is allowed and what is not. Bunny's sarcastic voice is a draw, and the writing is vivid and often funny. The novel is so dark, however, that I expect that others would fail to sympathize with its unlikeable characters. Rabbits for Food is like Crossing the Bell Jar with Ottessa Moshfegh. It is satirical, wry, and hilarious: mindful of the gravity of its subject matter but dedicated to irreverence.
Buy Rabbits for Food by Binnie Kirshenbaum
26. The Shadow King by Maaza Mengiste
Orphaned servant Hirut fails in 1935 to adjust to her new home when Ethiopia faces the impending occupation of Mussolini. Hirut and other women must care for the injured as the battles begin in earnest. But when Emperor Haile Selassie goes into exile and Ethiopia is about to lose hope, Hirut helps to disguise a gentle peasant as the emperor to keep the fight alive. She becomes his protector, inspiring women to join the War on Fascism.
Hirut overcomes abduction, terror, and incarceration in this incredible, beautifully told story, having the strength to fight for the independence of her world and its own. Set against World War II's first real conflict, The Shadow King is a heart-rending, indelible depiction of what it means to be a wartime woman.
Buy The Shadow King by Maaza Mengiste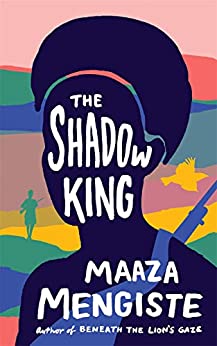 27. Spring by Ali Smith
Spring is the third instalment in the Seasonal Quartet of novels by Ali Smith which explores Britain's current state through the lives of everyday people. Smith is converting the news feed into something fundamentally ethical and meaningful through writing as close to publishing as possible. Spring arrives. After the blossom, the leaves on its trees open. A hundred years of empire-making, before it happens. The dawn shakes cold and yet things grow deep in the earth. It is a fiction novel that one must read to refresh one's mind.
Buy Spring by Ali Smith
28. The Testaments by John Grisham
The Testaments is a Margaret Atwood novel published in 2019. It is a sequel to The Handmaid's Tale (1985). This novel is set 15 years after The Handmaid's Tale events. Aunt Lydia, a character from the previous book, narrates it; Agnes, a young woman living in Gilead; and Daisy, a young woman living in Canada. The Testaments was joint winner of the 2019 Man Booker Prize.
Lydia begins as a divorced judge who is incarcerated in a stadium with other women after Gilead's creation. After weeks of squalid conditions and solitary confinement in a "thank-tank," Commander Judd and Vidalia, a pre-existing supporter of Gilead, handpicked her and several women, including Elizabeth and Helena, to become Aunts, and the story continues.
Buy The Testaments by John Grisham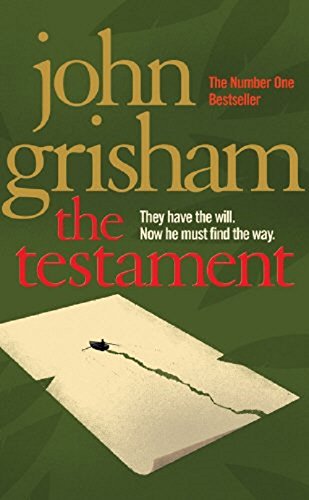 29. The Topeka School by Ben Lerner
A delicate and sprawling family drama set in the American Midwest at the turn of the century, from the award-winning author of 10:04 and Leaving the Atocha Station: a story of youth, transgression, and the circumstances that gave rise to the trolls and tyrants of the new right.
His book is like a skeleton clock: there are many different elements, some of them just inserted or painted for fun, working together to shape one piece of mechanics – and while the first look indicates a complex interplay of delicate pieces, in the end, it's just wheels and springs doing their thing, and the balance wheel oscillation remains minimal. Ben Lerner bombards his readers with metaphors and moving narratives, but inevitably the writing pace doesn't hide the fact that this narrative lacks complexity and beauty.
Buy The Topeka School by Ben Lerner
30. Women Talking by Miriam Toews
Women Speaking isn't great, it's really strong and worth hearing. At the outset, Miriam Toews reveals that the book is based on true events in Bolivia where a number of Mennonite women have been raped and abused by a group of men within their culture. Women talking imagine a two-day female dialogue as they decide to stay or leave their group. The story is narrated by August, who is sitting in on the women's conversation in order to take minutes because none of the women can read or write. August infuses the tale with much of his own context and his own ideas. His perspective and attitude contribute much to the story's feel. It is a very prominent factious novel that one must read in a lifetime.
Buy Women Talking by Miriam Toews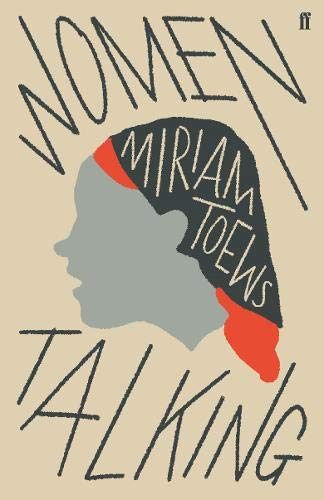 31. Westside by W.M Akers
It is written by W.M.Akers, It is based on a young detective who specializes in "small mysteries" finds herself at the core of a massive conspiracy in this beguiling historical fantasy set on the Westside of Manhattan — a mysterious and dangerous neighborhood home to strange magic and strange residents — that combines Caleb Carr's vibrant environment with Neil Gaiman's inventive strength. The nitty-gritty: A strange and beautiful, multi-layered tale with a tough-as-nails protagonist, this wonderful fantasy presents many mysteries make it a perfect fiction to read.
Buy Westside by W.M Akers
32. Rusty Brown by Chris Ware
It is a new serialized comic book, published in 2019 by Pantheon Press. Though the title is Rusty Brown, this is simply a collection of short stories, each of which has a different character in the setting of a Midwestern American city. The music is soft, and the tempo is steady, the perfect atmosphere for appreciating the wonderful art. .Chris Ware has a way to portray the dark lives that most of us are living with a dreadful beauty. Rusty Brown, like Building Stories, is a believable slice of life, featuring characters and stories that feel like our every day, day in and day out. Ever the master of the nuanced word, the tale of Ware is an illuminated map of human emotion and how he manages to do that with cartoons is anyone's guess.
Buy Rusty Brown by Chris Ware
33. Red at the Bone by Jacqueline Woodson
It is Lyrical, poignant, powerful, Jacqueline Woodson's Red at the Bone will fascinate you with her spellbinding tale of how people from different backgrounds and backgrounds come together, love, create a new life, stay or go their different ways and live on. The novel starts with a different kind of celebration -it's the sixteenth birthday of Melody and her age party coming up. She wears a vintage pattern top, a corset, and silk stockings. It is also one of the best fiction novels one must-read.
Buy Red at the Bone by Jacqueline Woodson
Our personal Recommendation
34. Em and the Big Hoom by Jerry Pinto
It is an essential read and my favorite fiction book. However, I feel, Jerry Pinto has penned his own life in the form of a fiction. The novel touches upon the relationship of Em, a mentally disturbed mother, and her husband, the Big Hoom. How Big Hoom deals with Em when she tries to kill herself. How the family revolves around a person is beautifully described by Pinto. He weaves the narrative in Bombay and you get a feel of living in a four walled house in the congested city. From the location to the characters, this book is written with full emotions.
Well, books are something with which the time passes at ease. Every book has a unique style of expressing thoughts and opinions about society and the world. A book full of fiction has the power to change your imagination thinking to words the world. It enhances your perspective and helps you to go beyond your limitations to widen your ability to learn.
Books are always known as the best supporters of an individual. Book lovers are one of the most enthusiastic people to talk with because of their enlarged experience and broader thinking. A fiction book is interesting and helps you keep your mind at Set. This is the only reason why it is advised to read as many books as possible before you die. Mention your favorite fiction book of all time in the comment section below.