21 Best Places To Celebrate New Year 2020 in India
celebrating your New year's Eve? What is better than celebrating it in your country with your loved ones. So here are the best places to visit On New Year In India 2020. So ring in the New year with friends and family in absolute style.
Goa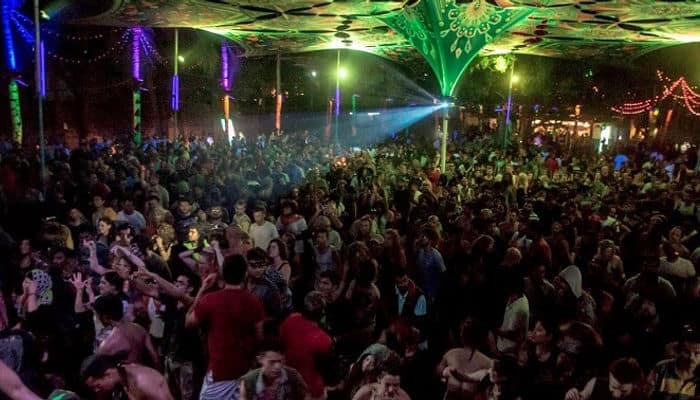 Well, we all know what Goa is famous for and new year's party is different from the usual one. India doesn't have Las Vegas but it surely has Goa. Rocking night long parties, firecrackers, the crowd going wild. Hence, one of the best places to celebrate the New Year.

Sunburn festival, cheap booze at Carnivals is what everyone craves for. And if this is not enough then they got variety in snacks everywhere. If you are celebrating this new year with your friends that my friend, this is the right place for you. When you get tired of dancing or want to spend some more days to explore than it got some beautiful resorts and hotels where you can stay. Looking to book tickets for Sunburn? Go to Bookmyshow and book your tickets now! Sunburn Festival Goa 2020
Best places to travel in India: Delhi
Delhi is clearly one of the best places to party at any time of the year. This dill walon ki city has everything to host a grand New Year bash. Music, dance, parties, hotels, Delhi has all of them. Not to mention, that the city hosts some of the most elite and high profile parties at the New Year. Also, the India Gate is a prime location which is a must-visit during the end of the year.

Best places in India to travel: Bangalore, Karnataka
We completely understand that not everybody is lucky enough to get their leave plans approved. But hey! You can still work hard and party harder because you are in Bengaluru. The open spaces, lush green and large gardens, huge malls and party places, Bangalore can definitely set the right mood for the party. The climate here is also perfect just in case you are not the chilly winter person. There are many options available for fine dining and not to forget the Clubs to dance happily to the New Year.

Puducherry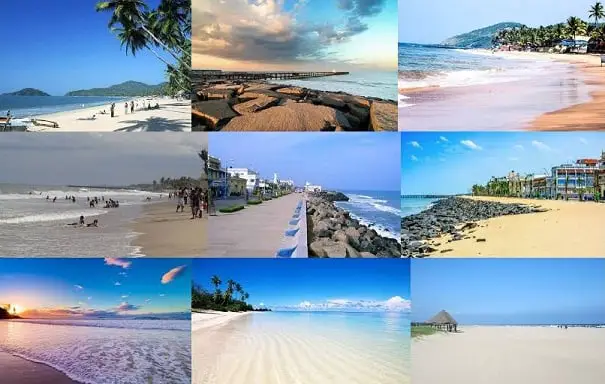 What is better than a bonfire at the beach? Celebrating this beautiful evening on the streets of Puducherry all night long. Let's try something different. Celebrate New Year in the French style, shall we? Puducherry is a direct connection with the French and it even got the French Colony. It got all the elements to form its French lineage.
A Variety of restaurants, wine, beeches, late-night parties makes this place one of the best places to celebrate New year's eve. Not just parties but this place has a lot more to offer like its food and off course the culture and you just can't stop yourself from shopping. It has got yummy cookies you just can't deny.
Gokarna
Gokarna in Karnataka is the perfect place if you want to spend your new year in peace. This place is not only for beach lovers but also is famous for being a Hindu pilgrimage Centre, home to Mahabaleshwar. Spend your evening with close ones without any interference.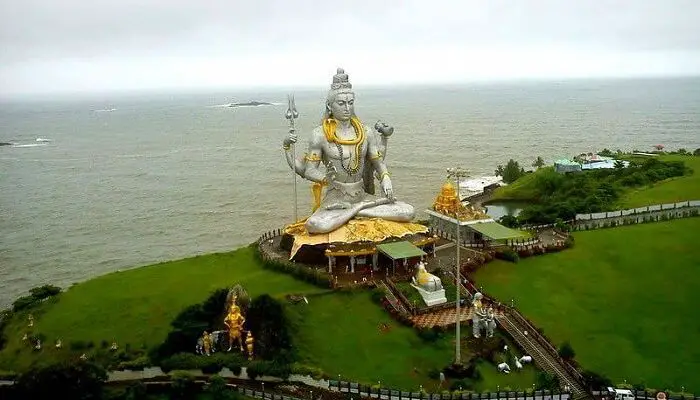 Welcoming the new year with a peaceful mind and with some meditation will surely give you some break from the drama and chaos. It's hot spring, camping at the beach, trekking with no disturbance is what you need to relax. It is good to have a change.
Andaman and Nicobar Islands
If you are more into water activities, then this is the right place where you want to be. Volleyball at the beach or some outdoor activities. This place is a kinder sporty thing. Try the local food or have some shopping. Buy gifts for your loved ones and surprise them with those beautiful gifts. I am sure, they will remember you more than you think.

It has a very peaceful, calm, untroubled atmosphere which is turned into crazy parties in resorts and beaches. Apart from this, there are other spots too where you can visit while here. If you want to spend a good new year's eve than reservations are recommended beforehand.
Lakshadweep
This island is not popular or not famous like other places which makes it unique and you can go without any fear. It also has beautiful beaches, azure water and if you are interested and want to explore the underwater world than this is the right place. Its major attraction is the coral reef and you can go scuba diving or can learn how to swim.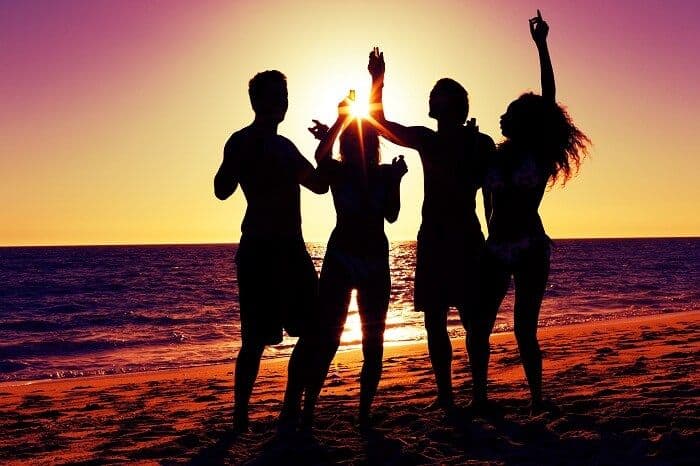 You will not regret to spend your time here. Click a perfect picture with an amazing background and view. You can also have sports activities and a piece of soothing music.
Alleppey, Kerala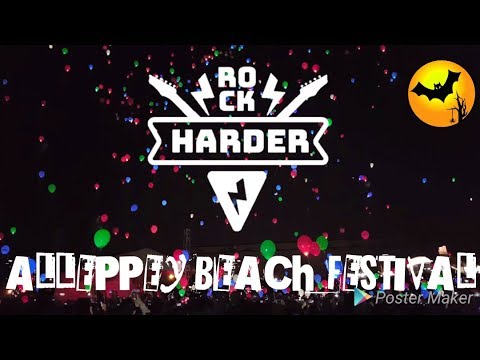 What better than partying in God's own country! Also known as the Venice of East, Alleppey backwaters are the perfect destination to visit during the New Year. The beautiful canals, lagoons, and the backwaters are perfect for a serene getaway.
Sikkim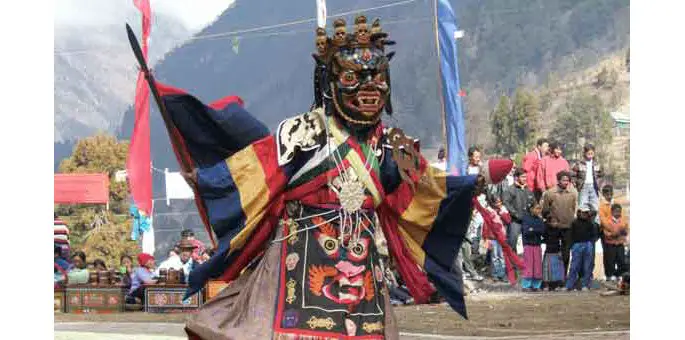 Gangtok in Sikkim is famous for hills, trekking, natural beauty and Buddhism situated at an altitude of 5410 feet hilltop. It has an amazing view, beautiful sunsets and a clean environment. This place is also known as "Switzerland of the East". You are trekking lover? This place has 3rd highest peak in the world- Kanchenjunga.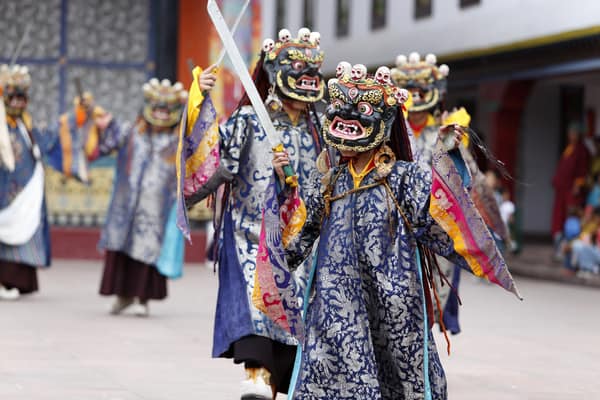 This place covered in snow, you can spend your holiday while skiing and snowboarding. You can have the experience of real beauty. Enjoy the snowfall and watch how mountains look like when they take a white blanket. It will make your eyes sparkle. Want an adventurous eve? Don't forget this place.
Shillong, Meghalaya
The capital of Meghalaya offers a mesmerizing experience during this part of the year. Also known as the Scotland of India, Shillong has beautiful waterfalls and captivating mountains. This would be an ideal romantic getaway for couples. While they can enjoy some quiet and serene moments in the lap of nature, they get a perfect landscape for those romantic photographs.
Mcleodganj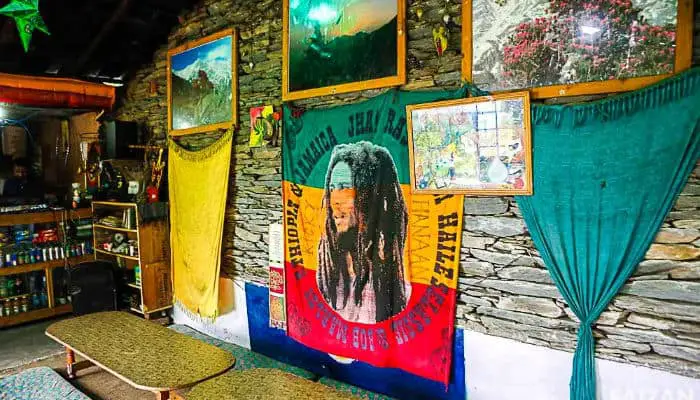 It is one of the best places for new year's eve. Chill winds will make you to never forget this place. Make some beautiful memories here. Beautiful cafes where you can see outsiders play guitar and other instruments. I cannot stop imagining that!
Willing to do something out of the blue's? Go on a bike ride this new year !! Here are 10 best road trips in India you must take during this time of the year

A mix of cultures is the residence of the 14th Dalai Lama and Bhagsunath temple. Tibetan souvenirs are the things that you should have and don't forget to put them on your shopping list when you go to Mcleodganj. Welcome the new year with a different culture. You never know, you can be amazed and surprised.
Manali
Manali is one of the most crowded places in India. You can see foreigners there. This place is full of pine trees, fruit orchids, and hippies. Its beauty will make you feel alive and don't forget, this place was in the movie we all love- "Yeh Jawani Hai Deewani". At some point, we all imagined to go to Manali with our friends and enjoy this place like crazy. You have the chance now. Live your dream and plan to celebrate this new year's eve at Manali.
Visit nearby places like Kufri or Solang valley. And we all are aware of Manali's market- Mall Market, the best place for shopping.
Kasol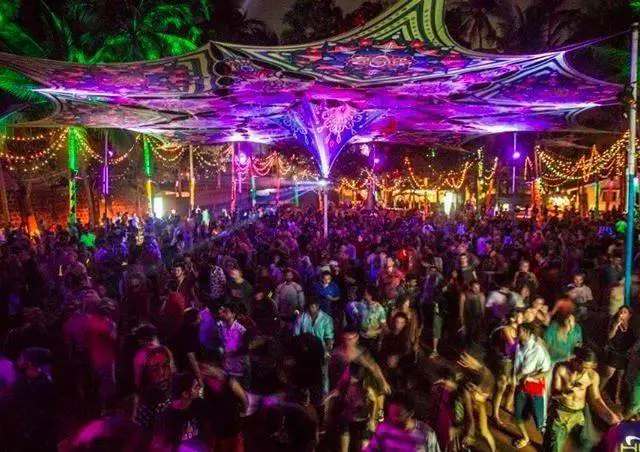 Camping is something that you will love to do this eve. Experience the beauty of nature and yes the hot springs. You can also trek if you want to. This place is glowing as a tourist destination for the youngsters. It can be an escape from city life. Well, its new year's eve so it will have cold and chilly winds but once you start to enjoy its beautiful scenery, you will forget everything and will start to party like there is no worry in this world.
Tamil Nadu
Kodaikanal in Tamil Nadu is referred to as the "Princess of Hill Station". A charming hill station, natural beauty, and Coffee. Cool climate, beautiful waterfalls, the green forest will make you feel like you are in another world. Everything is just so dreamy! You should definitely visit this place for the new year celebrations.
Kodaikanal is majorly popular as a holiday or honeymoon destination. Hot coffee at the top of the hill, who says no to that?
In case, you are Looking forward to hosting a house party? Here are 10 Quirky and best house party ideas you must know before your next party
Udaipur
This place is popular as the 'City of Lakes'. You can visit and explore its palaces and markets to buy handicrafts. This place is perfect for the people who want to live experience the royal life. You will love to celebrate your new year's eve here and you can also experience its diverse wildlife. You will be amazed to know it's history and the vast culture. This place has so many things to offer you. You may get tired while knowing this place and still it will surprise you at every moment. Perfect place to visit with family. 
Kerala, Jaipur, Kutch, Varanasi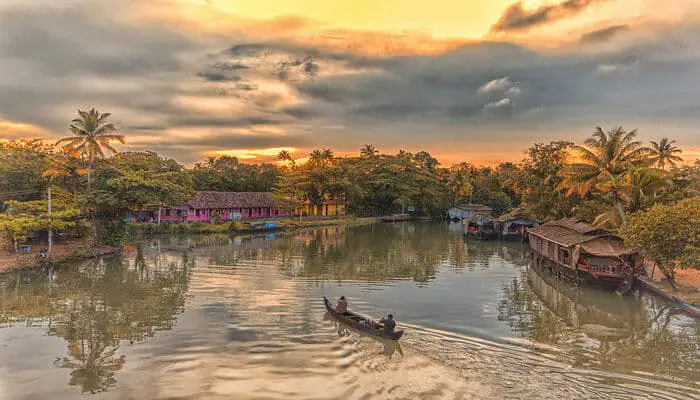 Kerala's backwaters, beaches, the vast variety of canals, lagoons will attract you with its beauty. When you are looking for a perfect and beautiful scenery, Kerala is there for you.
Alappuzha- a traditional village life with the best backwaters experience is the ideal place for most of people. Book a houseboat and enjoy your time in the backwaters. Trust me, these water bodies are worth craving for. Not only backwaters but Kerala is also known for its beaches. Visit the famous places in Munnar for Tea Estate and Thekkady for Periyar National Park.
Jaipur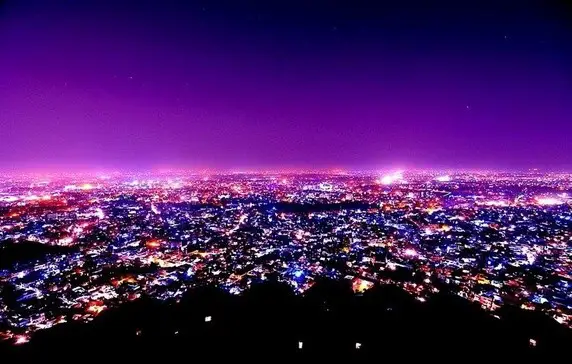 Jaipur is one of the best places for the new year celebrations. The Pink City. Spend the evening at Choki Dhani- cultural performances, eating delicious cultural food. Visit Hawa Mahal and City Palace and know its history. Dive into the Rajasthani culture and learn about Royal Life. Shop for some goodies for your friends and family and keep the royal memories for yourself.
Kutch
Rann of Kutch– Rann Utsav. This place is one of the best places in India. Place covered with white salt desert. You can enjoy dance performances by the people of Gujarat and also can enjoy the camel ride. The Rann Festival that takes place between December and February makes this place alive. Have a ride in a hot air balloon, wait for the cultural programs, you will learn more by witnessing them than read about them.
Enjoy the sunset and sunrise, when the sun reaches the same level as the ground- salt shines like a diamond and that moment will memorable. Don't forget to capture your beautiful pictures.
Confused about what to wear on New Year? Here are some amazing Fashion steals from Gossip Girl with direct buy links!
Varanasi
This city is full of temples. If you want to relax your mind with your body then this place has a lot to offer you. Sound of temple bells will soothe your soul and you will feel peace.
This place becomes more beautiful in the evening as you will see lighting everywhere. The place will be filled with candles and diyas. You will get to know more about the culture and it will never disappoint you. Traditionally start your new year by attending the popular Arti held at the temples and ghats.
Best places to travel in India: Jaisalmer, Rajasthan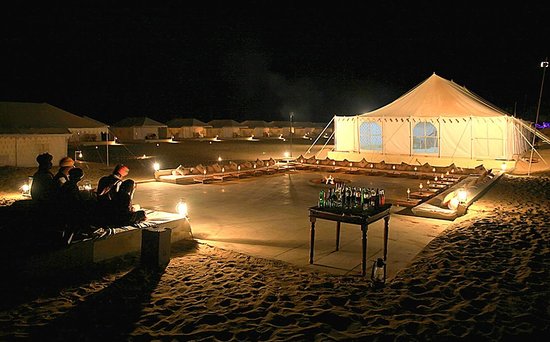 Imagine a chilly winter night amongst the beautiful sand dunes of the Thar Desert in the vicinity of the magnificent Havelis. A perfect recipe for a romantic eve. You can rent tents and set up a bonfire for that surreal experience.
Best places to travel in India: Mumbai, Maharashtra
The list would be incomplete without mention of the city that never sleeps. Yes, Mumbai hosts some of the most amazing parties on New Year's Eve. Not to mention that you might catch a glimpse of some of your favorite celebrities. A marine drive is a must-visit place if you are in Mumbai. There are plenty of hotels and clubs which are all geared up for a larger than life party. You can also enjoy a good stay in India's fir UrbanPod for a different experience.