Can Daniel Ricciardo Find a Seat, or Are His F1 Dreams Dashed?
Following nearly two years of struggle behind the wheel of McLaren F1 cars, Daniel Ricciardo has finally lost his seat at the team off the back of the worst string of performances in his F1 career that regularly saw him finishing between 17th and 20th in a car capable of competing for 5th.
Now questions are being raised about whether "The Honey Badger" is all out of luck for a drive next year, or whether he can still swing a seat for the 2023 season.
Losing Ricciardo Bad for the Brand
News of Ricciardo's troubles has taken on an international dimension hitherto unseen in the world of Formula One thanks to the sport's rising profile across the world. This growing popularity is largely credited to be due to the work of Liberty Media, the American investment firm that took over the sport from Bernie Ecclestone back in 2017 and sought to bring new people into the experience of the world's top motorsport.
To achieve this, the company struck a unique deal with Netflix for an ongoing fly-on-the-wall reality TV series to uncover the events of the sport both on and off the track. Known as Drive to Survive, the show launched back in 2019 and is currently in the process of filming its 5th season.
This show made what is, historically, a relatively complex sport, accessible and entertaining to many new people, and has contributed massively to the F1's rising profile in the United States – a market it has historically struggled to break into.
Now the sport finds itself in a context where attendance at its Texas race weekend at the Circuit of the Americas is breaking records for the sport with each successive year, and viewership on platforms like ESPN covering F1 in the country reporting a 50% increase in ratings over the past 3 years.
Elsewhere this is born out by the activity of leading sportsbook comparison platforms such as SBO which are increasingly platforming competitive odds and picks on F1 events to American audiences.
In bringing together well-established bookmakers operating in this market, and facilitating access to wagers and side-bets on this sport, platforms like this can furthermore be seen to be assisting F1 in its quest to eventually displace IndyCar and NASCAR as America's favorite premier motorsport.
With Liberty Media eager to push F1 in the USA, new American tracks joining the calendar in the form of Miami in this year's season, and Las Vegas coming in 2023, teams and personalities with meaningful currency in this market are being highly valued.
Legends of Indian Hockey: 30+ Best Hockey Players of India with Career Stats
Of those, Daniel Ricciardo quickly emerged as a leading light with this charismatic persona and leading role in the early seasons of Drive to Survive when he was driving for top team Red Bull Racing.
In light of this, any decision to remove him from the grid has had to have been carefully weighed against his performance on the track, as, alongside Lewis Hamilton, he is commonly thought of as the most recognisable and popular driver among American audiences.
It is thought that this was a key reason behind why McLaren stuck by the ailing driver in spite of his lackluster performances since joining their team.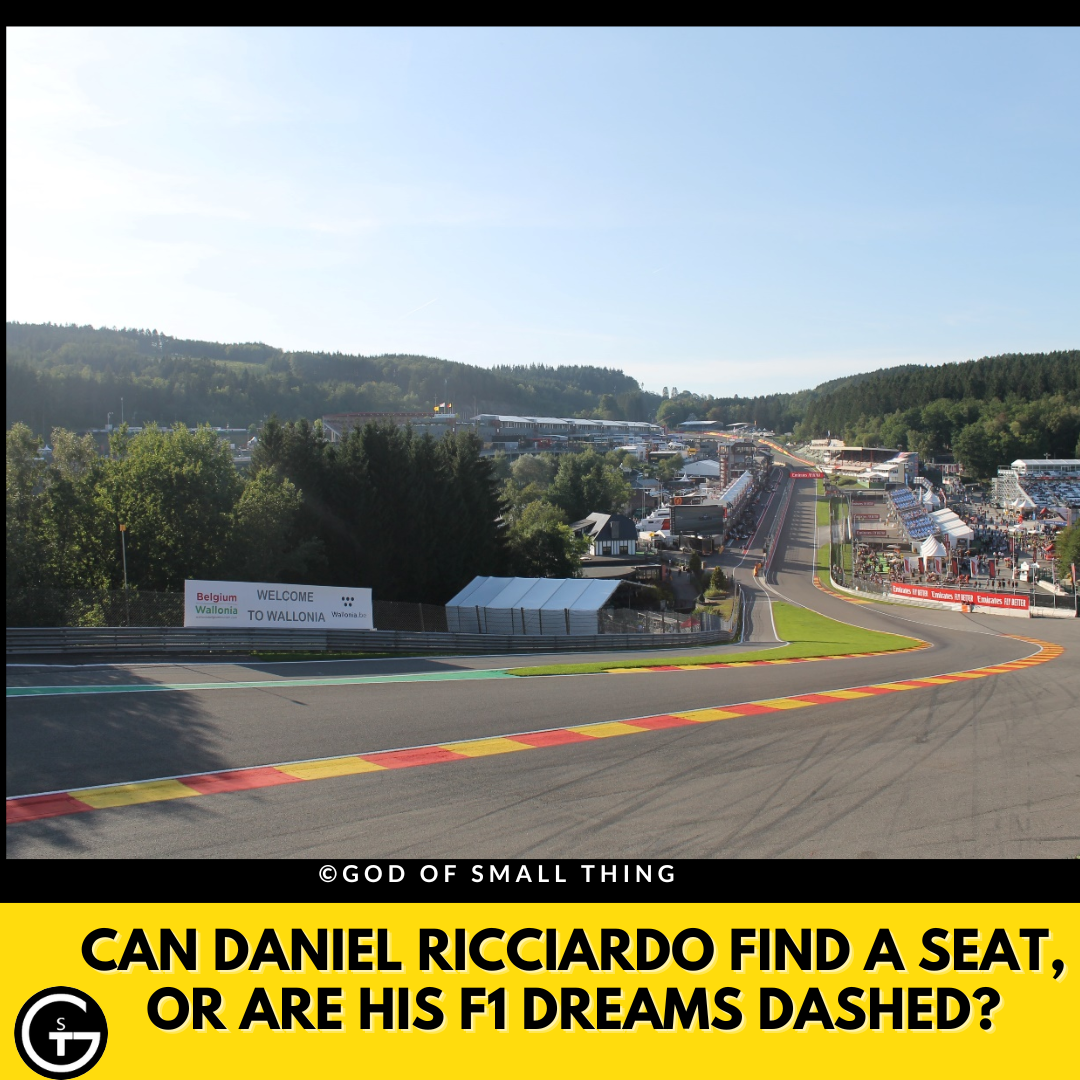 What Options Remain?
Sadly, vanishingly few options now remain for Ricciardo should he wish to secure a drive next year. Following the shock announcement by Oscar Piastri that he will be driving for McLaren, rather than Alpine, next year, it was thought that a straight swap – Ricciardo to Alpine, and Piastri to McLaren, would be the best solution to a complex situation.
Unfortunately, with the open Alpine seat increasingly looking tied to current AlphaTauri driver Pierre Gasly next year, the chance of Ricciardo scoring a competitive mid-field car is now very unlikely. This leaves him with two choices – either pursue a relationship with one of the backmarker teams, Haas and Williams or sit next year out in the hope of finding his way back into the sport come 2024.
Should Ricciardo disdain the chance of driving a car unlikely to score him points, suggestions that he may join Mercedes as a reserve driver could ultimately be his best option.