Dear Anti-Indians, Here is what you need to read and understand as soon as possible
This day will be marked as the Biggest day in Indian democracy. With article 370 scrapped of by Indian government today. The decision was welcomed across the country and the government has received a lot of appreciation for such a bold step. Despite knowing the fact that it was something every government feared doing for the last 65 years.  A lot of intellectuals have started tweeting about the scrapping of article 370 as "Unconstitutional" or "Death of Democracy".
Let's take each one of them one by one: 
Mehbooba Mufti:
In a recent tweet that surfaced over the internet. Mehbooba Mufti (Former Chief Minister of Jammu and Kashmir) wrote: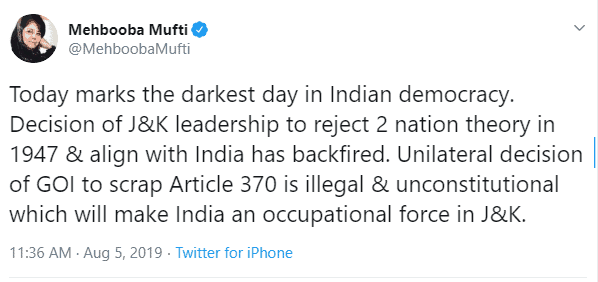 While many might be surprised to read what she wrote. A lot of others already knew this coming. Let's take you back to the time when J&K leadership decided to be a part of India.
According to the then British High Commissioner in Lahore, C. B. Duke, "[Kashmir] has always been regarded as a land flowing with milk and honey, and if the temptation to loot [by the tribesmen] is added to the merit of assisting oppressed Muslims, the attractions will be high irresistible."
In the month of October 24, 1947:
Jammu and Kashmir were invaded by thousands of people called "Azad Kashmir Forces " backed by Pakistan's military on October 24, 1947. The then J&K leadership Maharaja Hari Singh appealed for help. And it was Raja Hari Singh who urged India to help Jammu and Kashmir for military aid. It was India who protected Jammu and Kashmir. The decision to join India was never your decision. It was out of fear that Hari Singh favored India over Pakistan. Jammu and Kashmir would never have been an Independent country Madam Mufti. It would have been seized by Pakistan. So stop bragging about the two-nation policy.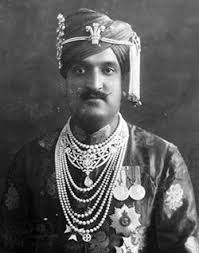 And to all those people who follow her thinking and think that she is the real leader for Jammu and Kashmir. Just to add to your wisdom, She was the one who supported a terrorist called "Burhan Wani " and gave an open statement which read "I would have saved him". How do you expect a Chief Minister to say such statements? A Chief Minister supporting a terrorist of the state? Isn't this anti-national? or I will term it in a better way. Isn't this anti-Indian? Despite such a comment, you were allowed to stay as Chief Minister of state and no case was registered against you. 
How could you forget December 8, 1989? The day when the terrorists abducted your sister Rubaiyya Sayeed. It was Indian government who bowed down in front of the terrorists and freed the deadly terrorists. That doomed day set the path for militancy and the very infamous Kandhar Hijack. She was your sister, she could have sacrificed her life for her country, but she did not. Instead, your father pressurized the government to release the dreaded terrorists and bring his daughter back. You should not talk about sacrifices, madam. I am not able to recall any great sacrifice that you have ever made for our motherland.
The next in line is the other guy who got detained: Omar Abdullah
Omar Abdullah the youngest Chief Minister of the State of Jammu and Kashmir, sounds promising, right?. Well, the Indian Government and people of Jammu and Kashmir were also disguised by your education and degrees SIR!!. We thought that you would work for the betterment of Jammu and Kashmir as a state of India.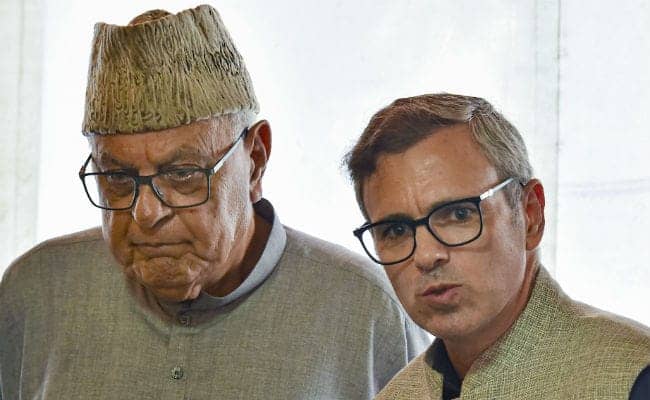 Comments like "Either Article 370 will exist, or J&K won't be part of India". I struggle to understand what are you up to. I seriously don't know why and how chief ministers develop such an arrogant mindset. Jammu and Kashmir is a special state (till yesterday) of India but you are missing a point that its a state of India.
Though I am still a firm believer that Omar is a better politician than what his father Farooq Abdullah was.
To people of Jammu and Kashmir: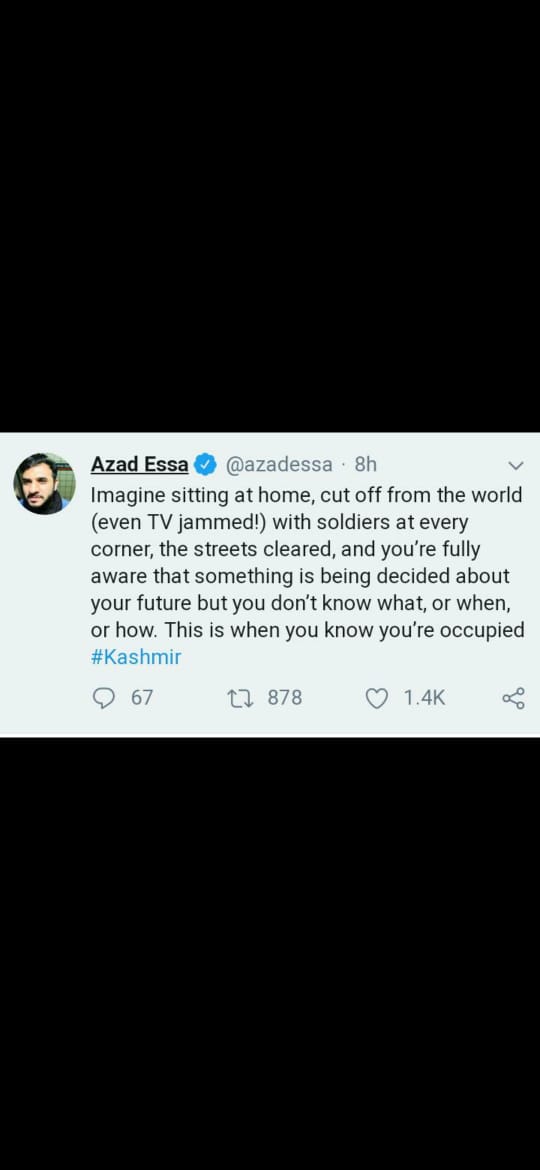 I have deep empathy with you guys. Even before writing I know you won't change your mindset even after reading. But I am a believer and I feel it's important to let you guys know. If Jammu and Kashmir become an equivalent state like every other state in the country. You won't be in trouble. You will be living a better life for sure.
The problem with the state is not India or Indian army. It's the people who support terrorist activities and they do it, in the name of "Azaad Kashmir".
What do you exactly mean by Azaad Kashmir?.
I know the answer will be a state of our own where we can live freely right? When on earth has India tried to keep you entangled with wires? How many Indian states other than Jammu and Kashmir have so many troops deployed there? Ask yourself the same question! Why? Why Kashmir despite being one of the most beautiful places in the world has such a low literacy rate? and no big infrastructure or jobs?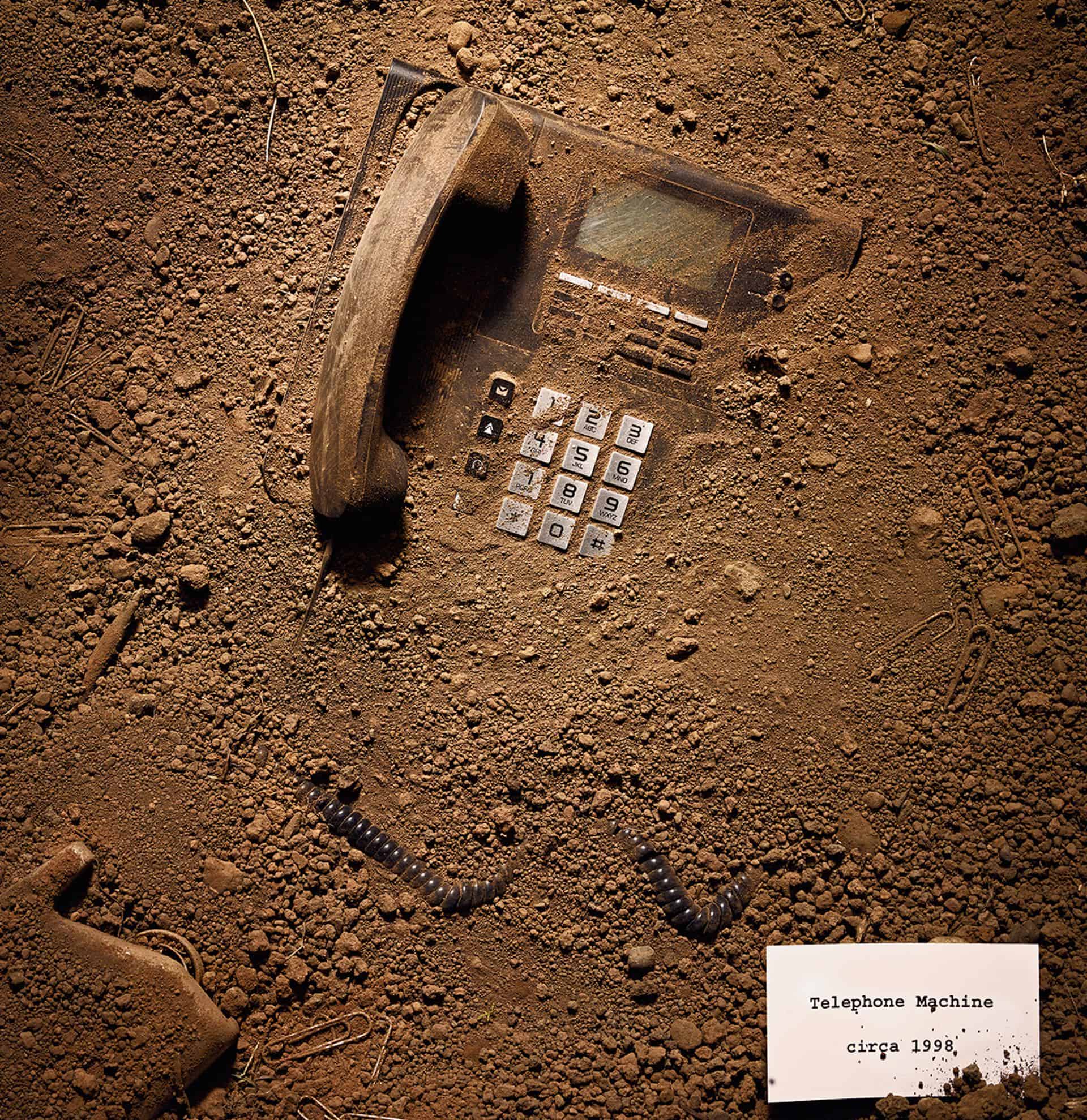 Because these politicians are not focused on creating jobs and improving lifestyle in Kashmir. They are more focused on ruling like a "king" and not like a servant of people.
To Intellectuals:
I know you have a lot of power and you can change almost everything with your knowledge. I have seen some comments that say the scrapping of article 370 as unconstitutional. Just wanted to ask, do you think getting killed in your own country by your own people is constitutional? Where were you when Sepoy Rajendra Singh was succumbed by stones hurled at him by a mob in Anantnag district?. I know how it feels when you are been house arrested for days with no internet and no facilities and jawans outside your houses. But how would you feel if you are house arrested for days with the internet and every facility inside your house but you cannot walk out of your house because of fear. Fear of a terrorist standing outside your house?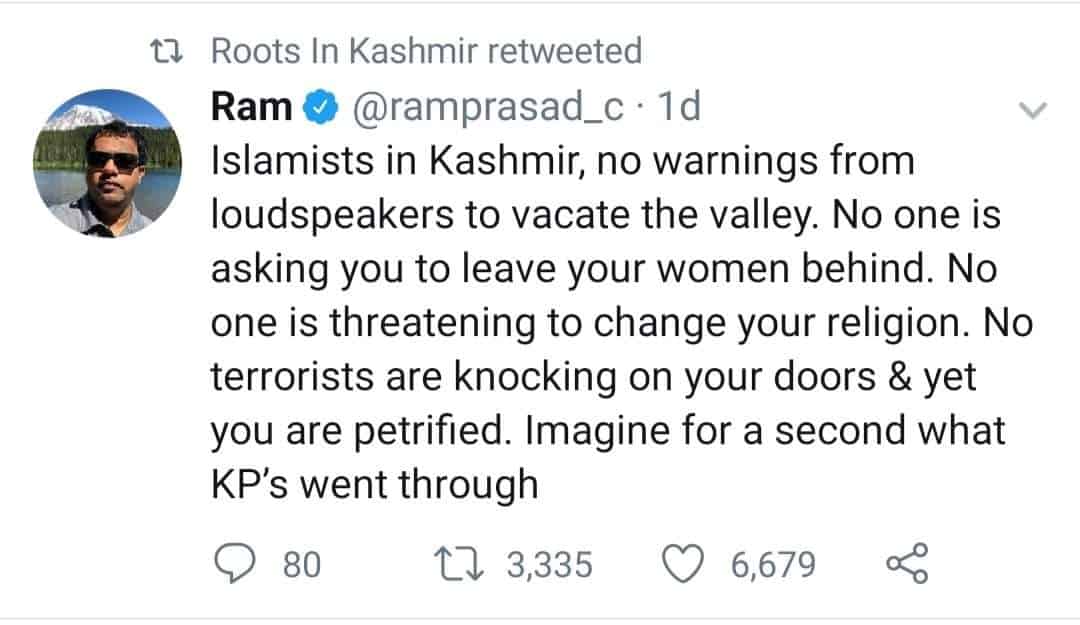 The army is there to protect people of Kashmir from attacks(Only the innocent ones). I will agree that it's tough on the local citizens but if the Indian army doesn't stop terrorists from entering. they will a lot more innocents, right?
A soldier never hits a coward, that's why he is a soldier. 
It's time you open your eyes-up with words of wisdom from education and not from words of such leaders. High time, you welcome this change and support for a better future. It's time for a better living.
Source: Maps of India