Download Remove China Apps APK: An app that removes Chinese apps from your phone!
A few weeks ago, #BanTikTok was on fire. This was because certain videos on the application were sending out an inhumane message. It led to declining the rating of TikTok on the Google Play Store. Now with the tension between India and China increasing on the border, #removechinaapps is trending. In such circumstances, a Jaipur based tech startup came up with an application that removes all China apps from your phone. In a recent development, Google has removed the application from Play Store but it is available on APK. We have the Download Remove China app link for you in the article. "Apps that mislead users into removing or disabling third-party apps or modifying device settings or features," said Google about Remove China App. The app was on the top apps on the Play store. With the removal of the application, Zoom is back on the top-ranking apps followed by Aarogya Setu App. Download the application from APK, link in the article.
What Difference can Boycott Chinese Apps make?
An Indian app that removes Chinese Apps from your Phone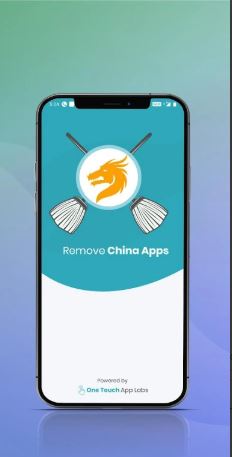 OneTouch AppLabs has launched an app "Remove China Apps" designed to free your smartphone from all Chinese apps. The application weighs only 3.8 MB and has been downloaded more than 1 million times so far. It claims to provide users with a quick way to detect and then delete applications belonging to Chinese companies. This app to remove Chinese apps from phones is available on Android and iOS devices. Remove China Apps is one of the top running applications on the play store right now.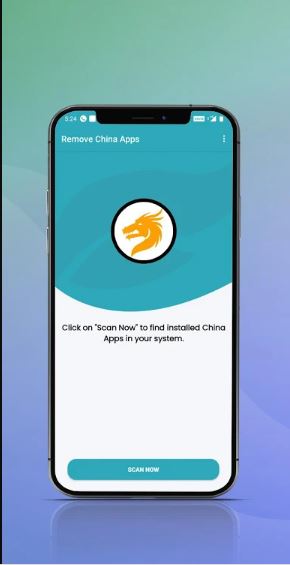 "Remove China Apps is a tool to uninstall Chinese apps for android phones. It is very easy to find Chinese apps, This tool lists all Chinese apps. You can easily remove selected apps. Chinese apps are not secure you can scan and select Chinese apps that you want to uninstall, and click the 'Delete' button to uninstall them," says the Play Store description of the app.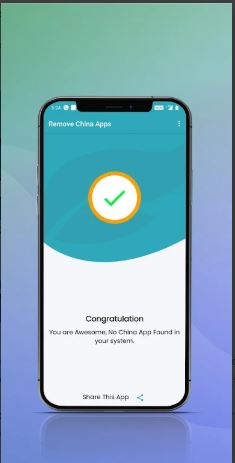 "Boycott Chinese Products" is a popular hashtag on Twitter as well. With a feeling of nationalism, people are promoting the use of "Made in India" applications. At this time when the economy is declining because of the coronavirus pandemic, the need of the hour is to Go Local as our reputed Prime Minister says. Ever thought how your hours of PubG is making China rich? Why not try to make India rich?
Hold on! Confused over whether Pubg Mobile is a Chinese app or not? Want to dig in deeper and decide? Is PUBG Mobile a Chinese Application? – All Questions Answered (Don't worry! Link will open in new tab)
Download Remove China App APK
The app is available to download on this link-
https://www.dropbox.com/s/d8jxt334bxe972d/Remove%20China%20Apps?dl=0
In the words of Sonam Wangchuk
"If we citizens are clever we should use our wallet power rather than leaving it totally to our armies to respond with their bullets. The bullet response is what China is looking for as it helps unite its angry citizens to forgive the mistakes and forget the economic hardships caused by the regime's poor handling of COVID 19," says Sonam Wangchuk, an engineer turned reformer or the real Phunsuk Wangdu of India in a YouTube video.
Watch Sonam Wangchuk sharing #BoycottChinaapps sentiment in a video:
Do Indians want to remove China Apps?
The short answer is Yes, the majority wants to remove China apps from their phone. How can we say that? According to a survey conducted by Takshashila Institution, 67% of Indians hold China responsible for the coronavirus pandemic. This is a clear indication that we don't want to use China apps as well. Also, as we said earlier, #BoycottChinaapps is trending on all social media platforms like twitter.
Hashtags like #BoycottChina, #BoycottMadeinChina, #BoycottChineseApps and #BoycottTiktok began trending on social media. Bollywood actor Milind Soman also joined the bandwagon and decided to uninstall Chinese app Tiktok from his phone.
There are many other tweets, Instagram, YouTube videos targeting the same and sending out a message that Indians are in this together.
Boycott Chinese Apps: Once you uninstall these applications! You will definitely need a few other alternatives right? So here are some
Indian alternatives to Chinese Apps
Here are the Indian alternatives of Chinese applications that you can download right away: Boycott Chinese Apps: Indian alternative to Chinese apps
So, guys, let us pledge to remove Chinese applications from our phones and download the Indian alternatives of the Chinese apps. Are you with us in this initiative to download Indian apps within a week?