#Gandhigiri Challenge-Thodi Gandhigiri Hojae? 150 and 1 years of Mahatma Gandhi
We all have heard Trump calling Prime Minister Narendra Modi, "Father of India" and we didn't like it. The term "Father of Nation" will always be synonymous with Mohandas Karamchand Gandhi.
Today is 2nd October 2020 and exactly 151 years ago, the epitome of peace was born.
Some like him while others will always count on the notorious published content.
No matter how you think of him, some principles of Gandhi are what we need to follow right away.
We challenge you to take up Gandhigiri Challenge with us!

Gandhigiri #1 -Will you promote Khadi (sustainable fashion) with us?

Today, brands are following an unsustainable model of fashion which creates a scenario that if you don't buy it now, the product will not be available for you, the next day. For example, The Big Billion Sale on Flipkart or The Great Indian Festival on Amazon or coming to more niche fashion e-commerce platforms which also follow the same model by alluring its customers to buy in bulk so that the amount on their bill can be reduced.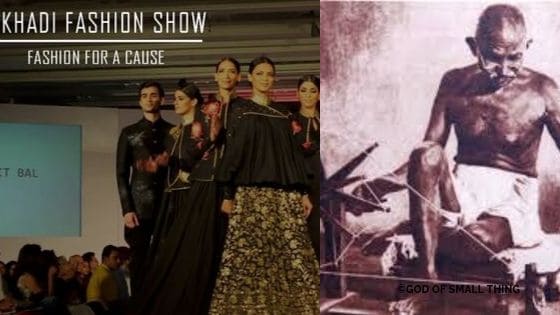 Now is the need to follow a sustainable model of fashion and move towards eco-friendly fabrics. Mahatma Gandhi always promoted Khadi and in the 150th year of his birth, Union Textile Minister Smriti Irani with the Clothing Manufacturers of India and Reliance launched an initiative, "Sustainable Resolution" on the 22nd of August 2019. 16 brands came together and pledged to be cautious about the environment while manufacturing the garments. The initiative was whole heartedly received by all. Let's continue the practice and make Khadi a regular part of our wardrobe.

20,000 liters of water are used in manufacturing 1 kg of cotton. 2720 liters of water are used to produce a T-shirt and this is the amount of water which we drink in 3 years. Khadi is a sustainable fabric that is hand-woven and should be promoted enough to ensure that the environment is not harmed in fast fashion.

Will you promote Khadi with us? To all the fashion bloggers, please promote Khadi and sustainable fashion and join us in Gandhigiri.

Gandhigiri #2- Let's pledge to erase castism which still exists

Gandhi always wanted every caste to be treated equally in India. In an interview with The Week, Tushar Gandhi, the grandson of Mahatma Gandhi, revealed that castism and untouchability are still practiced in some villages of Gujarat. He narrated a story where he experienced castism being practiced in front of his eyes.

"There was an incident that shook me. I had gone looking for a sarpanch in a village called Derol, near Bharuch, Gujarat. The homes of Patels were in sharp contrast to the homes of Harijans. By rotation, the village had a sarpanch belonging to the scheduled caste. The sarpanch told me that he would take me to the people who can organize things for the yatra.
We went to an upper-caste person's house. The sarpanch was nowhere to be seen even as we were served snacks. On repeated inquiry, I was reassured that the sarpanch would be served.

After a while, I saw a woman of the family taking the snacks in a paper plate and tea in an earthen cup. She went outside the room. I saw a hand coming up to pick up the plate and the cup. It was the sarpanch's hand. I stepped out of the room and asked the sarpanch to come in. But, he refused. He told me that he had listened to our conversation and would do the needful for the yatra. The sarpanch was not allowed inside the home as he was from a scheduled caste."

This story was narrated by Tushar to a journalist working with The Week.
Dalits/Harijans or any person belonging to a lower caste is still differentiated in India. Don't you think it's time to practice Gandhigiri in this area?

Gandhigiri #3- Gali ke Gandhi Bane?

The Galis (Streets) of India is famous for the local disputes which take place every hour of the day. The term "Gali Ke Gunday" has become a thing! Have you ever thought of making the term "Gali Ke Gandhi" a thing? While peacemakers are very important in every dispute but their role is always ignored or underestimated.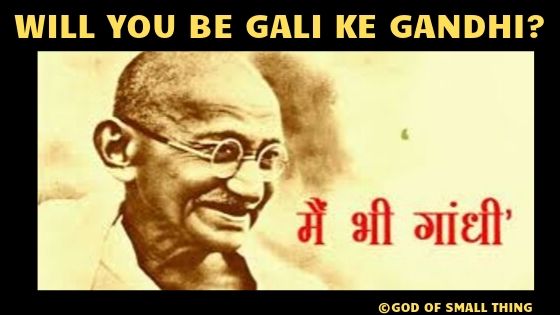 From Surgical strikes to the street fights, the answer to every question has become "War". It's ok to stand up for yourself but is it ok to develop hatred for each other being a part of the same world?

It is difficult to live together with a clash of opinions but it's equally important to acknowledge the fact that opinions vary.
You may not bring your other cheek in front when someone slaps you in the world we live in but we are pretty sure if you try this method; it won't disappoint you! We may sound old-school but maintaining peace has become old-school.
Are you with us to make "Gali Ke Gandhi" a thing, this year?

Gandhigiri #4- Chal Akela, Chahe Log kuchh bhi kahe..

"Kuch to Log Kahenge, Logo ka kaam hai kehna," remember this line whenever you find yourself stuck while making an important decision.
Gandhi didn't stop even if he found himself wary of any support. He kept walking and the days came when people started following his footsteps. Be like Gandhi!

Thousands of people will try to pull you down and we bet the world is not a safe place, you have to make it safe.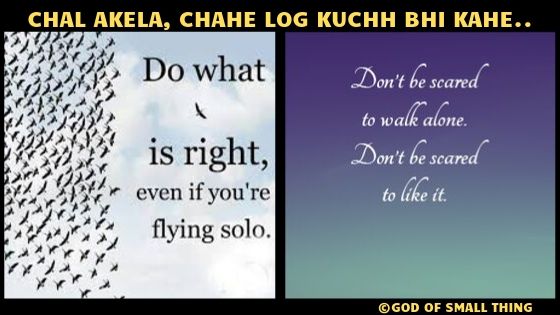 If you have decided firmly to follow your morals then nobody can pull you down.

Read below- English Translation of Gandhi's favorite song Ekla Chalo by Rabindra Nath Tagore-

"If they answer not to thy call walk alone,
If they are afraid and cower mutely facing the wall,
O thou unlucky one,
open thy mind and speak out alone.
If they turn away and desert you when crossing the wilderness,
O thou unlucky one,
trample the thorns under thy tread,
and along the blood-lined track travel alone
If they do not hold up the light when the night is troubled with storm,
O thou unlucky one,
with the thunder flame of pain ignite thy own heart
and let it burn alone."
Gandhigiri #5- Hum Fit to India Fit

Well, Gandhi used to follow the "Hum Fit to India Fit" from the time when neither the phrase nor the initiative creators were born.

Gandhi's routine included walking, reading, following fasting, eating healthy food, spinning, evening walk, sleeping and waking up on time.
We know it has become difficult to maintain a schedule but we would suggest to include at least walking and jogging in your routine. This will help you in keeping fit.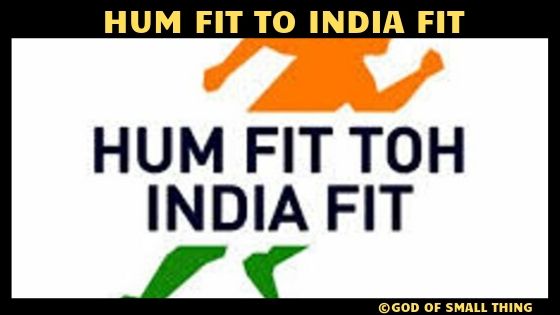 If you are amongst those who don't believe in Navratri fasting then think of fasting as a way of detoxifying your body.

Practice fasting at least twice a month. Stay away from junk food on those days and eat only healthy food.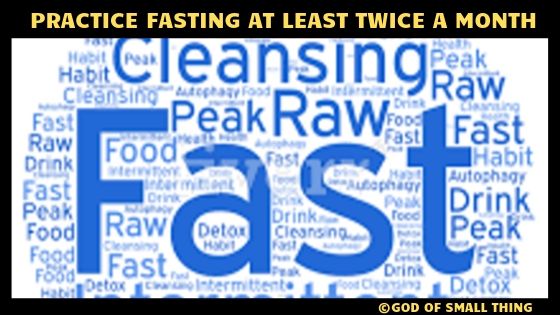 Incorporating a routine followed by Gandhi in your day to day life will bring amazing changes in your body.

Are you ready to do some Gandhigiri this year? Well, if we can, so why don't we? Happy Gandhi Jayanti to all those who are ready to accept this Gandhigiri Challenge with us!