Here is why new motor vehicle act 2019 and hefty fines are justified| Explained
The Motor Vehicle Act 2019 has come into effect from September 1. According to the new law, those who violate traffic rules will have to pay heavy fines. The new motor vehicle act 2019 was approved in the Parliament last month. The aim is to instill fear in people for breaking traffic rules. Earlier, the amount of fine was very low, due to which people easily violated them and get away by paying petty fines. Before we go forward you can have a look at the challan list after Motor Vehicle Act 2019
New motor vehicle act challan list:
You can download the Pdf from here: Download New motor vehicle act challan list pdf
Memes on new traffic rules
Memes on new traffic rules 2019. Image Credits: InkKhabar

Memes on new traffic rules 2019. Image Credits: Latestly
A lot of memes have been doing rounds on social media against the new rules that have come into force. Along with jokes and memes, it is even being said that the new rules include everything except execution.
When I heard about the new Motor Vehicle Act 2019 a few days ago, I felt that common Indians would welcome it wholeheartedly, but it did not happen. This issue is not a joke, but demands serious thought as to why did the traffic police and the government had to bring this law?
Reality Check: We hate congestion on roads right?
If you live outside Delhi and you cross the border every day to reach your workplace, then you will surely relate to this. What is the first thought that comes to your mind while setting out for work? Will you find traffic on the roads or not. Don't we all pray to God, that we don't get stuck in traffic. But have you ever thought about the reason behind this traffic jam? Did the vehicles get longer or were the roads are too narrow?
If you think so, then you can still play a few more days as most of the jams break the traffic rules and get into the chasm of the first exit.
Second, stand at the red light and see how many people are standing behind the zebra crossing? Many a time we see that if a bike man finds just a slight path, then he stands on the forefront keeping all the rules at stake.
Traffic rules are stricter in the nations we adore
We all want India to become like countries with a better standard of life. But do we want to follow the rules as their citizens do? Countries like Japan, Sweden and Germany have some of the strictest traffic laws.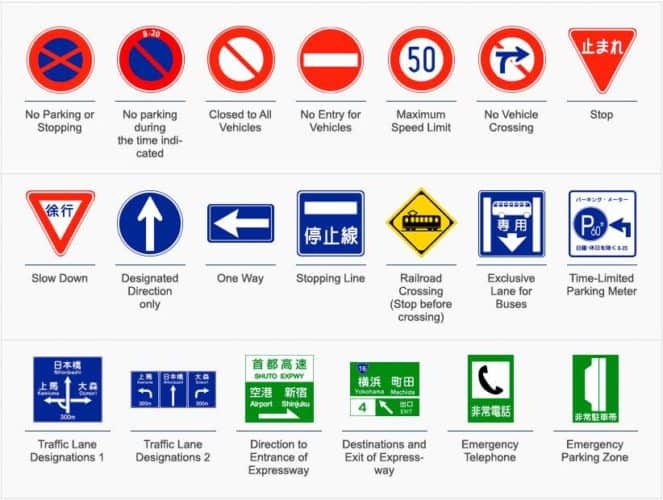 It is not difficult to find people in Germany who were denied a driving license because they were not following the rules of Zebra crossing. Do we even give it a thought? No. We don't even acknowledge a Zebra crossing. There are plenty of us who simply think of it as a beautification activity.
If other countries enforce strict laws, we hail them for their ethics. But when similar things happen in our own country, we start mocking them. It is true that the fines are heavy, but please tell me why anyone will penalize you if you are all compliant. This indirectly means that we want world-class facilities, but we do not want to perform world-class duties.
The carelessness done by us on roads
If you travel in shared autos, 6-7 people travel in the same auto. All of us know that only 3 people are allowed. Yet, we never complain or object. We happily hang out on the driver seat or adjust at the rear seat, but we do not object, since it is saving our money or because we assume that it won't change.
Change Initiatives: Man who revived 5 Dead Rivers in India: Rajendra Singh The Waterman of India | God of Small Thing
It is a common sight to see people tripling on motorbikes or minors driving on the road. But do we ever object? No, but we start shouting about bad governance, the minute we hear about a mishap on the road.
On the road, you will see that most people will say that they have put helmets for fear of challan being issued. We must realize that we have to follow all the rules for the sake of our own lives and not due to the fear of fines.
Money is precious but it is nothing when compared to our lives. Invest in proper helmets, wear them without fail, drive within the limits. If all of us start following the rules, we will see a decline in the number of fines as well as accidents.
Statistical Analysis: Can we implement the Uniform Civil Code in India? All Questions answered – God of Small Thing
Let's have a look at the figures
If we have a look at the road accident statistics, we find that a road accident occurs every minute in the country and one death occurs every four minutes.
About 1.35 lakh people are victims of road accidents annually. This figure of road accidents is the largest in the world and most accidents occur due to negligence.
Therefore, instead of finding faults in the traffic police please consider your responsibility. Be responsible citizens or else keep cursing the police. Keep making new rules and laws and keep paying challan. The country's police will be ready to serve you. Whether giving challan money or understanding your responsibility. The social media memes are not going to affect the police or the government.
Government not doing enough for the poor? Think again Here is a list of Poverty alleviation programs in India – God of Small Thing
It's time we realize that riding safely is our duty. Any negligence while following the rules can cost you or someone their life. In the end, I would just like to say that while driving, keep in mind that the road may belong to the nation, but life is your own. Do not compromise with safety, because many more lives are associated with your one life. So let's all be compliant and ensure that none of us are paying the fines.