OnePlus all set to enter the TV sector with OnePlus TV. All Specifications and Pricing Inside
OnePlus is coming with its TV. Ever since the announcement has been made, everyone was curious to know its launch date. So, OnePlus has finally confirmed that they are soon going to launch their brand new OnePlus TV. Yes! They have named their TV as OnePlus TV. And, we can't keep calm. 
Let's get into this article to know more about OnePlus TV and its launch. 
OnePlus is launching its TV!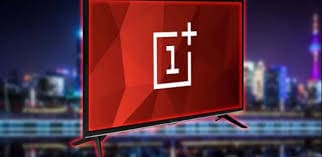 OnePlus TV is soon going to make its way to the market in September. And you will be surprised to know that OnePlus TV is going to make its debut release in India. Yes! You heard us right. OnePlus TV will be first launched in India. 
Most likely it will be launched on 26 September. We are not sure about the date. But, the journey to September is not so far. 

Just like their Android smartphones, OnePlus TV also going to be one of the finest inventions. The hype has already been created for the Oneplus TV and its smart features. 
Well, talking about the product which is yet to launch in September, CEO of OnePlus said, "Launching a TV product is not easy, especially if we had to start this project from scratch. Over the past two years, we have been working relentlessly to make our dreams and visions come true, so the fact that we are finally able to share this product with you all is incredibly meaningful to all of us here. We want to be sure of every step we take, which is why we wanted to focus on one market at a time. Without being 100% focused, we would not be able to create continued success."
Tired of googling every time you work? These Shortcuts will make your life easier. 15 Amazing shortcuts to use on Windows

He also said that they are working hard to launch the product in North America, Europe, and China soon. 
Well, being a Chinese manufacturer, they are launching their brand new TV in India first. 
OnePlus TV Specifications
Talking about its features, OnePlus TV will be using LED display technology.  And, they will come in sizes ranging between 43-75 inches, but there are a few exceptions like 75 inches will only be available in the US and China markets. Coming to the TV software, it is still unknown but it will run Android TV OS.
He didn't mention anything about the feature as it is the main thing about the TV but he definitely talked about the content which TV focuses on, he said, "We all know that content is king, which remains one of the major reasons for television's continued relevance in our lives. Yet, the content ecosystem is quite different from one country to another. We have always had a very positive relationship with content providers in India, who have always been willing to partner with us, which guarantees great content for our users."
OnePlus TV Price in India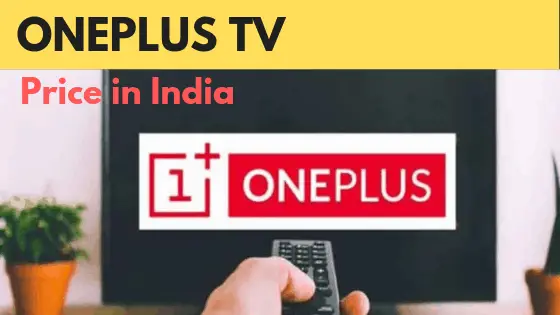 Talking about the price, then we don't think it will exceed 2 lakhs. OnePlus TV will be available in the prices ranging between Rs. 50,000 to 2 lakh. But the starting price will be around Rs. 50,000. Every OnePlus TV will be priced according to the size. 
Competition is going to be tough for OnePlus as so many companies have entered and left. And, this is the first time they are coming with the TV. 
Do You know there's a new browser in town. The Brave and is alleged to be faster than chrome! And hey it pays you for using it! Chrome vs Brave Complete Analysis – God of Small Thing

We hope they will remain in the market for long. Just like their Android smartphones, their TV will also become everyone's favorite. We are so excited to see their new product. 
Its good news for all the OnePlus users. 
 Keep following us for more updates. 
And, drop your reviews in the comments section below.