Top 15 New Years Eve Party Themes 2020
Who needs an occasion to party? Every day is an excuse for the lively and party addicts. It is time to get together and dance, eat, drink, sing, in a nutshell, to go insane!. Fret not, use these new years eve party themes and welcome 2020 in style. To top it all , these ideas can help you organize new year party at home.
Well, well! No doubt adding a theme to any party elevates it from average to an unforgettable one. But again, thinking of a Utopian theme is a tough job. That's because everyone wants a jaw-dropping look, eat the delicious, and click millions of selfies. So folks, no worries, because we here to give you the wackiest theme party ideas for 2020. Pick your favorite, and rock for the weekend!
Here is the list of New Year party themes 2020:
Gothic Gore
Hawaiian Luau Party
Back To Hogwarts
I love rock and roll
Casino Royale
Four Seasons
Hollywood
Museums
Bungle in the Jungle
Carnival Time
Psycho Killer
90s Retro
All around the world in 80 days
Disney Land
Glow in the Dark
Gothic Gore
Want to creep out your buddies? Gothic theme is just your cup of tea. This would be a quintessential idea for a Halloween night, but as we said, who waits for occasions?Black roses, some skull and bone props, fake cobwebs and last but not the least, candles would be perfect to take you to the gothic era.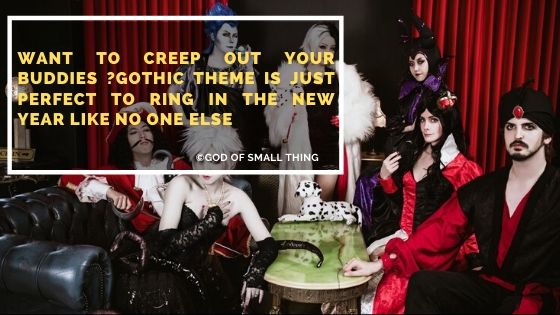 The dress code must include traditional Victorian gowns with corsets. For makeup, Pale skin and dark smokey eyes with a matt black lip color could be fantastic. Keep it all black with some ' Evanescence' soundtrack or a Gothic piano lullaby. Blood red wines and dark chocolate desserts are all you need to much on. Just the perfect theme for a new year party for adults
Hawaiian luau party
Imagine yourself laying on the sand with Sun-kissed skin and sweaty cheeks. A damp and cool breeze penetrating your hair and the palm silhouettes dancing on the lagoon. Feeling dreamy yet?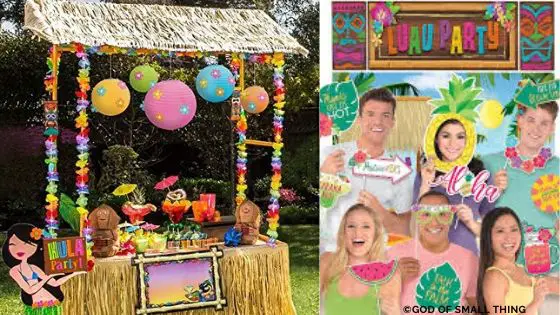 Well, you needn't be in Hawaii to feel like Hawaii! A luau-themed party could take you to the tropics. Hawaii is all about tropical plants, fruits, all colorful and vibrant.Make colored paper cutouts of hibiscus flowers, huge Monstera leaves, and some palm fronds. They'll do great to bring out the tropical vibes. A tikki stall and Aloha greeting hangings would do great complemented with some Hawaiian or Caribbean posters.
Dress up yourself with vibrant and colorful florals and hula skirts. Guys can wear casual Hawaiian shirts with flip flops.Serve pineapple and fruity punches, especially the luau punch. Coconuts, kebabs and macadamia nuts would do great. And you bid adieu to 2019 with a unique new year party theme.
Back to Hogwarts
All the muggles dreaming to be a wizard someday? The wait is over! Get your sorting hats and Nimbus racing brooms to the next party. This nostalgic theme can be implemented with various props from the magic land.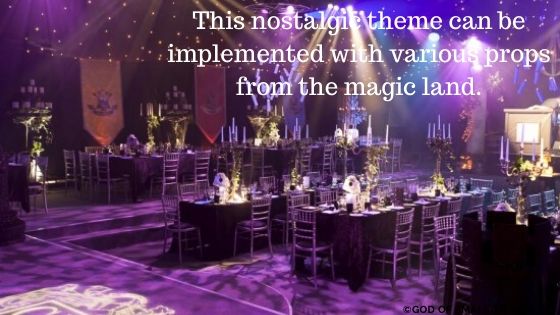 Decorate your hall with floating candles, and owl balloons (remember Hedwig?). And of course, the black robes and black pointed hats are what the Hogwarts students shall be wearing.Serve drinks in potion jars and decorate the hallway nimbus brooms. Also, not all have to be wizards, some could dress up as the dementors and the dark wizard, Voldemort. So the next party, be ready to cast some magic spells and, beware of the Death eaters.
I Love Rock And Roll
One of the craziest party themes, the Rock and Roll vibe is ready to make you wild. So if you've always wanted to have the iconic Marilyn flying skirt photoshoot, you're a dream is going to come true.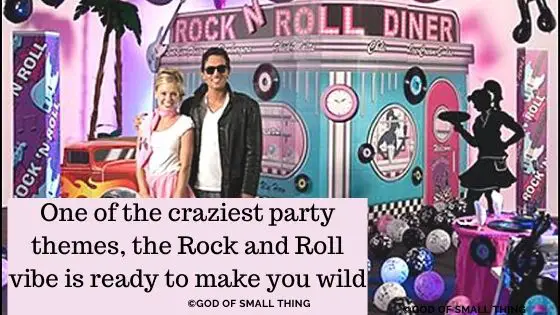 Decorate your walls with Rock band posters and take your soul down the 50s memory lane. You could be the formal Beatles, the campy Led Zeppelin, or the casual grunge boys from Nirvana. Also, don't forget to get your guitars and guitar props to bring the theme to life. With the best music playlist, this theme is surely going to rock the party.
Casino Royale
You don't have to be a millionaire to have a Casino entry. Throw a Casino party at your place and indulge in your gambling dreams! I would bash real gambling, but a game with sweet little gifts would be fun.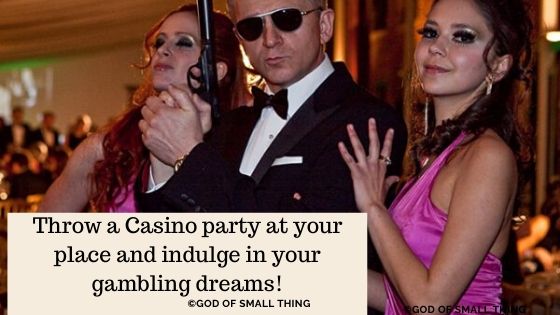 So all the beautiful ladies, get all dressed up in elegant trailing ball gowns and startle everyone. The gentleman would make you go gaga with their sophisticated black tuxedo. Poker games and James Bond in the background, sounds perfect, right?
Looking forward to starting a new life? Let's have a look at top 5 Resolutions to Live More Eco-Friendly Lifestyle
Four seasons
Do you love winter snow? Or are you a gay sunshine lover?Maybe you're a poet of the fall. No matter what season enthralls you, you're going to love this theme. With all the seasons at the same time, feel the winter chills with the summer heat, the autumn glaze, with the spring delight altogether. Summer dressers can choose glairs, floral prints, flip flops, and some fruit punches.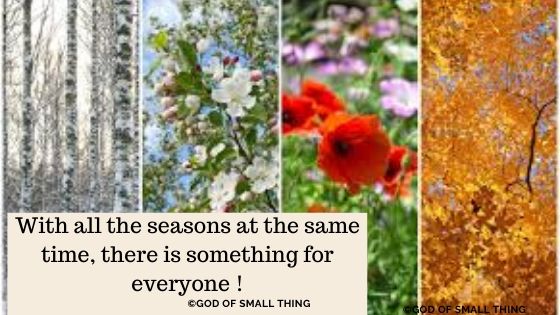 Mild sweaters, scarfs, and hot chocolate are all that winters seek. Spring is again all happy and floral, while Pumpkin pies and orange shades would make you feel like Autumn. What a cool way to organize a new year theme party at home.
Hollywood
Who has never fantasized about dressing like his or her favorite actors? Want to do it? Then get all glammed up this weekend party with your new avatar. Hollywood's style party essentials include a mini red carpet and obviously, the world-famous HOLLYWOOD sign. Play any movie, be any star, make it an Oscar event, or some Met Gala Buzz, the choice is all yours!. The spotlight is on you! Get dressed and dazzle all with your style.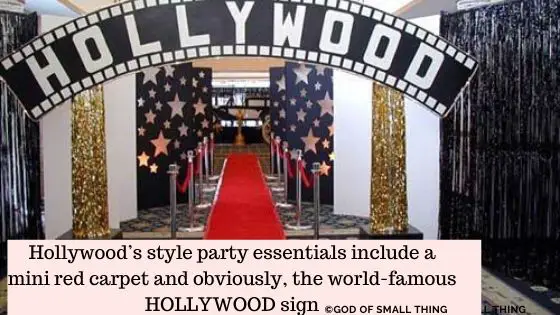 Museums
History fanatics, and the literature geeks, this one for you! It might sound nerdy to many, but trust me this theme is going to prove you wrong. With a diverse variety, this theme would bring Art, literature, Science, and History on a single platform. Convert your party house into a museum with some T-Rex skeleton costumes,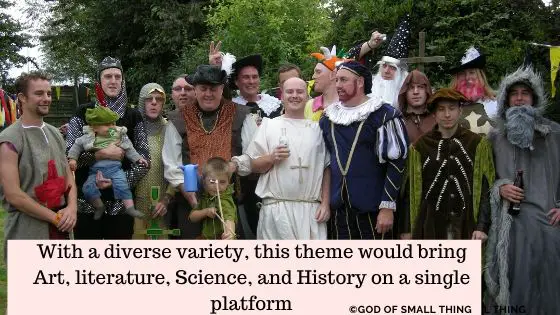 The Viking horned crowns and Trojan horses. Did you just flash upon any 'Night at the Museum' scene'? You could dress up as Mona Lisa or her painter Da Vinci, Van Gogh, or Genghis Khan. Become your favorite historical character! Play some ancient music to make it lively. But yes, we won't suggest some stone age cuisine, but improvising is always cool.
Bungle in the Jungle
Looking for cool ideas for new year party? Want to go all wild and savage? Then bungle in the Jungle has to be your next party theme. The best location would be a nearby mini wood, or your backyard would be fine too. With a mixture of real flora and props, make a lively atmosphere.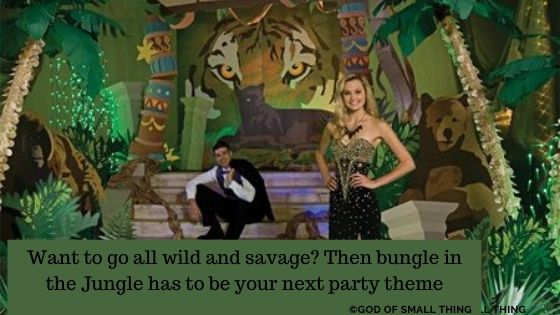 Dress up as your favorite animal, and feast on each other, completing the food web. ( you know we are kidding, right? ). One of you could even be the Mowgli or the jungle man Tarzan. Make sure to include a tribal clan with some tribal instrumentals. Isn't this a very unique idea for a new year party !
Carnival Time
Feeling sad because the carnival in town just got over?Then why not throw a carnival themed party soon? Open to all, carnivals are something that wins everyone's heart. Also, this theme is the one with a huge variety of decoration props. Spiral Candies, popsicles, Marshmallows, Cotton candies, Lollipops, popcorns, cupcakes, candies; our mouth has started to water now.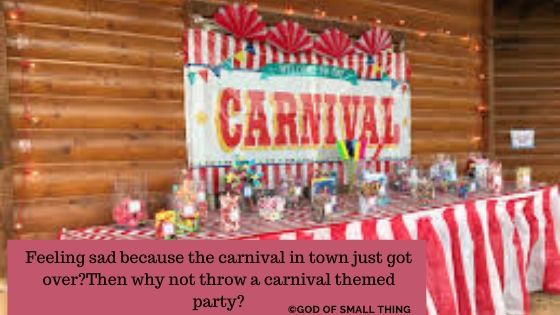 Give a ticket to your guests and indulge them with fun games. A background tinkling carnival music would give you the feels.
Psycho killer
Norman Bates, or Hannibal, anyone? Most of us have always been strangely fascinated by some creepy twisted psychopath from a movie. What if we say, you could be one ! ( Don't take it too seriously XD)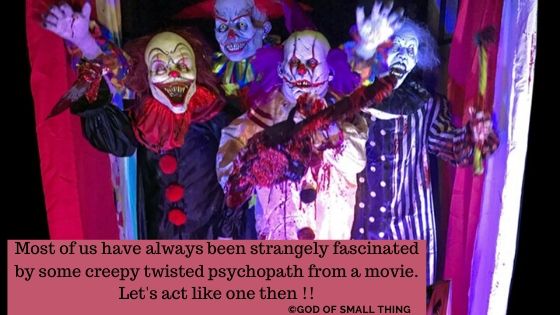 Dress up as your favorite psychopath, the Joker, or Jack Torrance. Use Butcher knives (caution: improvised only), food coloring blood, and creepy masks if you're wanting to be the Friday the 13th creep. Don't forget playing the theme music from every movie of the genre. But beware! What if there is a real killer amongst you! Have fun with this unique theme for new year party.
90s Retro
Funky glasses, polka dots, and bell-bottoms let's all go back to the 90s Retro days. Some retro movie posters, Cadillac props, and great retro music are all you need to make your day.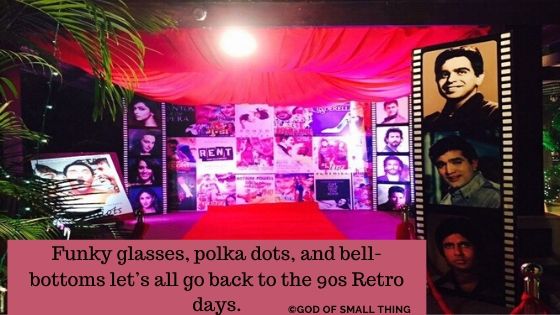 'Grease' would make a great sub-theme. Make it all happy-go-lucky, colorful and bright, just like Retro. Soda pop, Pepsi cola, bubble-gum and gummy bears with great music from the yesterdays is enough to woo your soul.
All around the world in 80 days
Bring in all the countries together at your next party. With wide-ranging cultures, you can choose any country. Dress up like Pharaoh, a geisha, an Indian queen, or a British mistress, this theme is a tribute to the diverse cultures across the globe.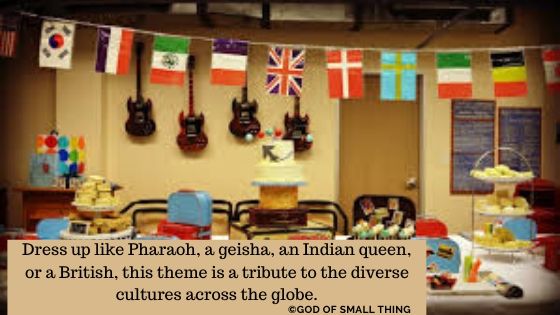 The cuisine can range from Turkish delights to Japanese sushi. Make it rich and original with specific cultural references. Also, this theme is quite a unique idea for a new year party.
Disney land
Childhood fairy-tales, and goblins and witches, who can deny the happiness that Disney offered us? The next party theme can transform your place into a real-life Disney Land. Dress up as your favorite Disney princess.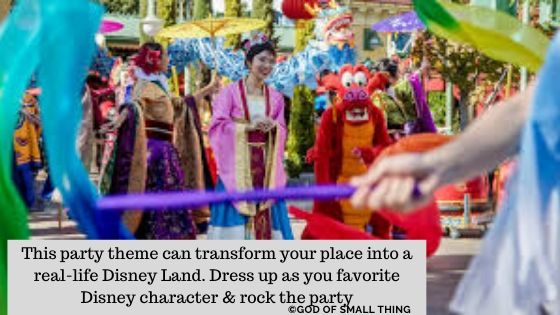 You could add apples as a reference to Snow White's apple basket, some classical English dishes and pies, and the music from the movies. Be ready to lose yourself in the infinite world of Disney.
Glow in the dark
This theme follows the following rule: make it all Glow!. A fun party theme is a glow in the dark. Decorations can be done using glow paints, glow bars, neon lights, and glow sprays. You can use glowing costumes. The ultimate aim is to keep it fluorescent!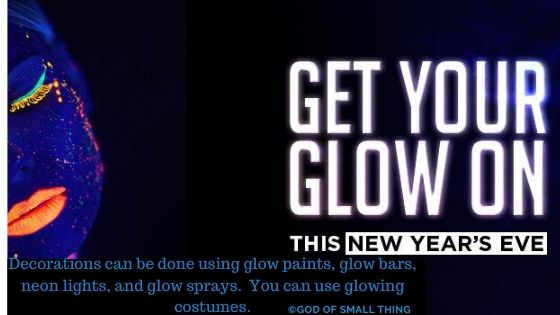 You could do most of the decorations with the glow paints, paint your jewelry and props with it. Last but not least, don't forget the glow in the dark punch.
Are you amongst those who host a party like every other month? Well if you are here are 10 Quirky and best house party ideas you must know before your next party