Complete Unnao rape case story: A blot over Modi's pledge to root out power and money from politics
We are all aware of the Unnao rape case. The case that sent a 4-time legislator, Kuldeep Sengar to jail. Very often we come across quotes like "justice delayed is justice denied". The story of the Unnao rape survivor is a clear example that if justice is delayed it is even worse than justice denied.
The Complete Story of Unnao Rape Case:
The matter came to light when a 15-year-old girl alleged that the legislator from Unnao, Kuldeep Sengar had raped her on his residence in the pretext of providing her a job. According to the victim, the police was unexpectedly hostile. They were not even lodging a case against the lawmaker. Instead Sengar family constantly tried to pressurize the victim's family by making allegations on them.
Devastated, the girl attempted self-immolation in front of Yogi Adityanath's residence on April 8, 2018. It was after this that the police lodged her FIR. It took almost a complete year for the girl to pressurize the police to register a case against the legislator.
What Happened After the FIR was lodged in Unnao Rape Case?
Soon after the FIR was registered against Kuldeep Sengar, the survivor's father was framed in another case. He was thrashed by Sengar's brother and his accomplices in the police custody, where he passed away. What's noteworthy is the fact that somebody can be killed by a handful of people in Police custody.
Upon CBI Investigation, it was found that Sengar and his accomplices tried to pressurize the victim's family by slapping false cases against them. Just an FIR and the victim lost her father.
Her uncle, who was constant support is also locked up in jail for over a year. The victim also accused Sengar of using his power to pressurize the villagers to keep their mouth shut. A video clip was also presented where the Jail warden was threatening the residents of Makhi village. The accused also tried to malign the girl's reputation by citing that she is a mother of three. A BJP legislator even gave a clean chit to Sengar, by saying that no one would rape a mother of 3 kids.
Are you among the other 98.5 %?  Because Only 1.5% Of The Population Has the Rights to question Country and It's Policies. Here's why we are saying this. 
Kuldeep Sengar and his Influence:
Sengar is quite an influential person in the area. His influence can be easily gauged by the fact, that after winning from Unnao, BJP's Sakshi Maharaj visited him in jail. He ensured that Sengar was fine there and also thanked him for help during elections.
The victim, however, stood strong in hopes of justice. Mohammad Yunus, who was a key witness in her father's killing case, died under "mysterious circumstances" in August last year. He was cremated in a hurry without any postmortem. The girl was still hopeful of justice. But the worst was yet to come.
Opinion Poll: Bharat Mata Ki Jai!! – Political Exploitation or a way to worship your motherland? – Bolo India by God of Small Thing
Unnao Rape survivor accident case:
The girl was on her way to meet her uncle, who is lodged in a jail in Uttar Pradesh's Rae Bareli district. A speeding truck thrashed the car in which she was traveling along with her relatives and lawyer. According to the reports, the truck driver was driving recklessly on the wrong side of the road. Another point to note is that the truck's nameplate was smeared with black paint. The "accident" happened on NH-31 near Ataura, on Sunday afternoon.
The Complete Story of the brutal murder of 2.5-year-old girl Twinkle Sharma in Aligarh| God of Small Thing
The victim has sustained serious injuries, along with her lawyer who was driving the car. Two of hers aunts succumbed to the injuries and passed away. The victim and her lawyer both are critically injured. The incident speaks, rather shouts about the conspiracy. The truck's nameplate was not visible.
UP Police and their opinion on Unnao Rape survivor accident case: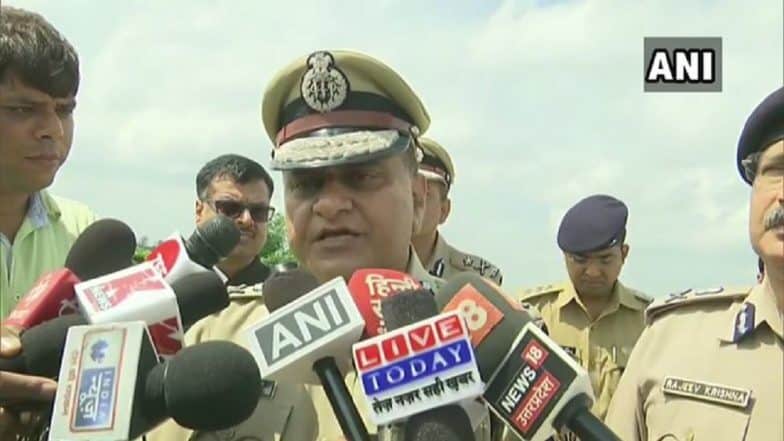 The police immediately said, that upon examination, it does not look like a planned accident. The girl had been requesting security, but she was not provided police security also.
Don't Just shoot people getting raped.Here is what people are doing for rape Victims instead of keeping quiet or filming them
Did Justice hail over Power and Money?
The question that arises is that with power and influence, a person who is locked up in jail controls an entire event. The victim may or may not survive as well. She is left all alone. The witnesses are dead, which pave a clear way to closure of the case. The girl might not even take it from here.
Let us hope that the judiciary intervenes and provides appropriate help and security to the girl. As per Times of India, it was interesting to see that U.P government acknowledged the lapse and transferred the case to C.B.I.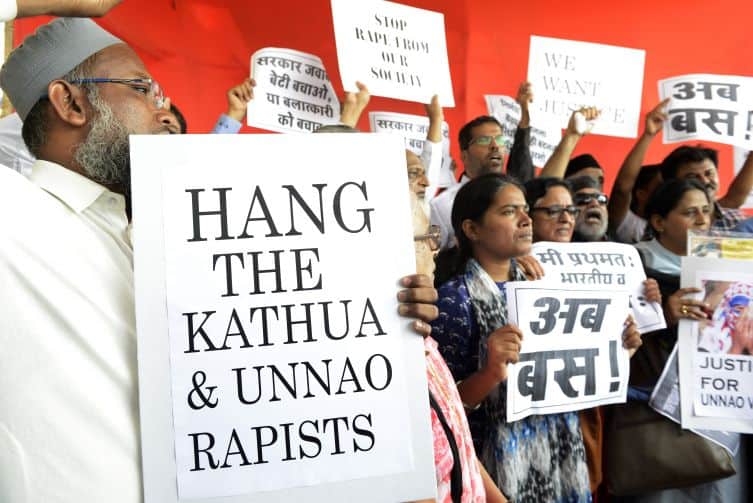 We would also want the P.M and home minister to take cognizance of the matter and take actions. Even if it is against their legislator. They might suffer some disadvantage, but it will be a milestone in getting rid of the rotten political culture. Issuing Red cards to eve-teasers and supporting such people won't get you rid of this culture.
In Conclusion, The Beti Bachao, Beti Padhao conveners will have to set up an example. Don't you think so it's time to clean up the game of dirty politics?
Source: Times of India, FirstPost