Stellar Data Recovery Professional software Review – God of Small thing
Working on your system, and suddenly reach to a message–"All your data has been lost" or "This file is deleted permanently." Well, this happens too often and with everyone at some point of time! Right? So, what could be the possible solution to this problem? There could be many as you may have watched many videos online to find the solution. But, we today want you to know that there could be a single solution to all your lost data problems–be it lost files from a recycled bin or lost data from hard drives. We recently tried Stellar Data Recovery Professional software and it actually worked as a troubleshooter for our lost data. Ahead, we will discuss the best and a few of the troubles we faced using this software. Keep reading!
What Stellar Data Recovery Professional does?
Let us first know what Stellar Data Recovery Professional does as a whole and then we will move on to the review part:
Recovers data from Recycle bin
Gets back data from RAW hard drives
Recovers files from deleted or lost partition
It recovers data from hard drives, SSDs, and USB drives
Recovers data from crashed and unbootable system
It recovers from partially burnt or scratched CD/DVD
Recovers lost email files
recovers data from encrypted files
preview the data before recovery
Smart drive Monitoring
And a LOT MORE! 😀 So, let us move on to an overview of What we liked the most about Stellar Data Recovery Professional!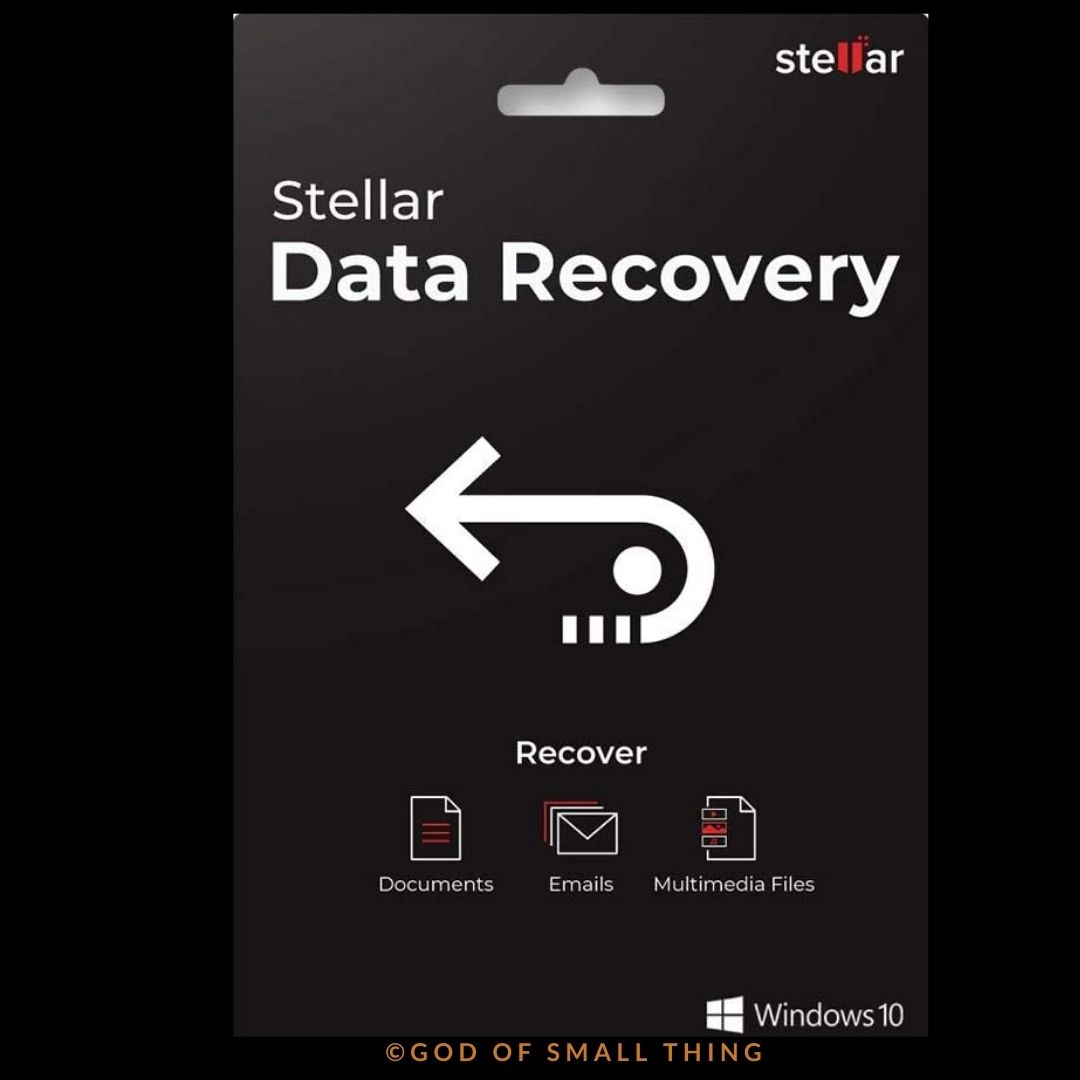 Stellar Data Recovery Professional Review Overview:
Pros:
User-friendly interface
Free option available
Extensive number of features
24-hour customer support
Easy License registration
Great pricing options available
Cons:
Inconsistent scanning times
A very simple User Interface
Stellar Data Recovery Professional Software– A detailed Review
While picking up any software over the internet, we need to look at a few basic brownie points for the software. For a simpler user experience we have a few basic points to look at:
1. Available for Businesses and Consumers
Stellar Data Recovery Professional has various plans for consumers as well as businesses. The software for businesses has more features and packages as it is designed to troubleshoot all possible data loss problems that could happen.
2. Ease of Installation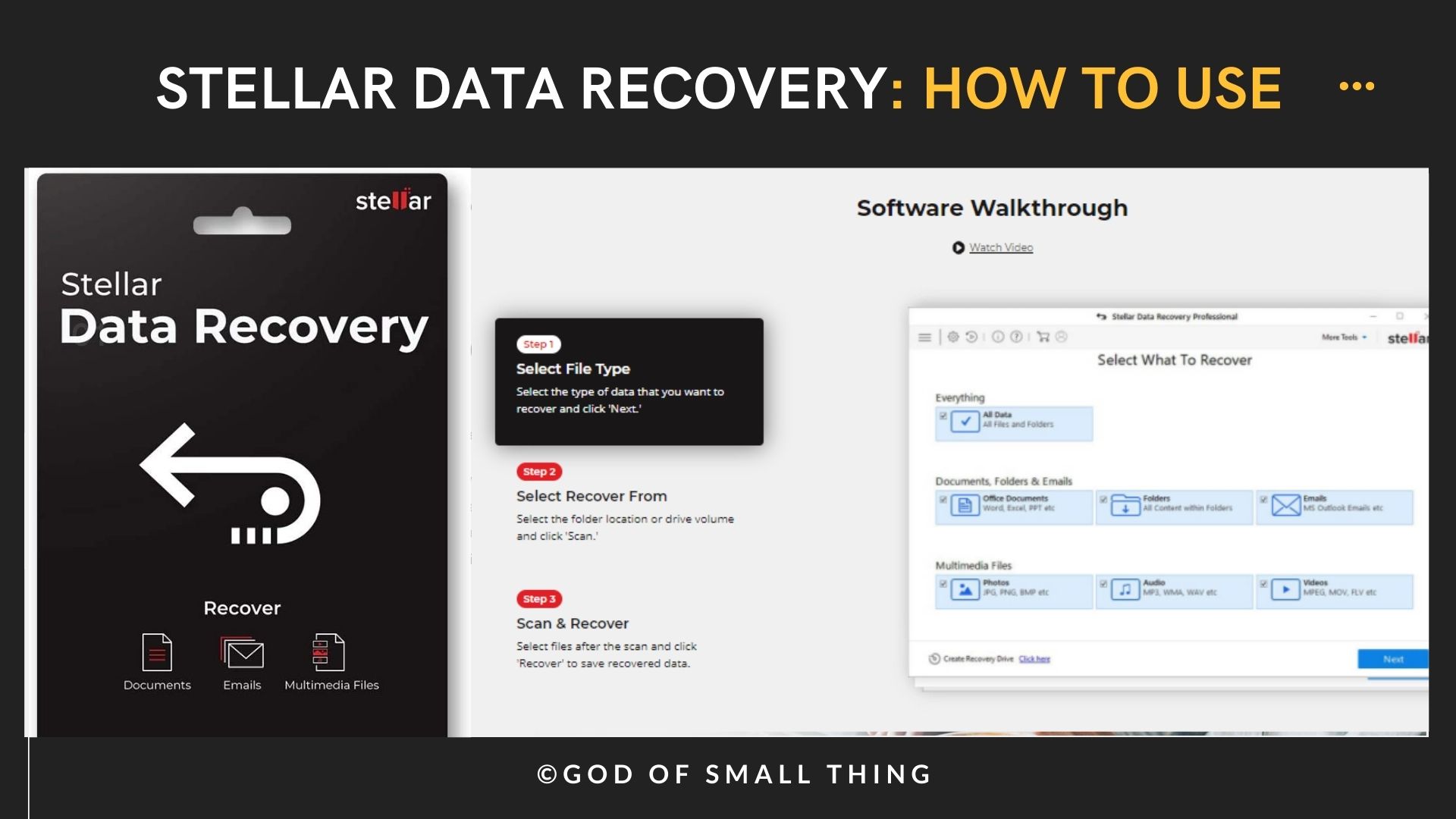 It hardly took us a couple of minutes to install Stellar Data Recovery Software on our Windows laptop. The initial user dashboard allows you to select what sort of files you would like to retrieve. We totally found this feature of looking for a specific file or file type useful and appropriate. We were also able to select what drive and location you want to search, further streamlining the process. There are more advanced features available in the superior versions of the software which makes it even easier to install and use.
3. User Experience
While using Stellar Data Recovery software, we had a super comfortable experience. The software is designed to be as user-friendly as possible. You don't need to be a tech-expert. All you need to have a basic knowledge of handling software. Once you land on the home screen, all you need to do is to select the files you need to recover and then start a scan. Once the scan gets completed, you'll be presented with a tree-style list of all the files and folders that were found, as well as a nice little feature that lets you preview deleted files before you decide to recover them.
4. Performance
The software was fast and was able to do a quick scan of our hard drive in just 3-4 minutes while a full scan took less than five minutes on our set up. It was a quick scan and we were able to recover everything we wanted to.
5. Stellar Data recovery Customer support
There are numerous support options available including a few different self-help options available. They have a FAQ section that provides simple answers to common questions, and the comprehensive knowledge base contains detailed written and visual documentation including blogs, articles, videos, and others. You can also call the customer support team or just check online the performance.
Do You know about Brave? The Brave browser entered the market with a reputation of being faster than the mighty Google Chrome! But Is Brave browser faster than Chrome? Here's a Chrome vs Brave Complete Analysis – God of Small Thing
Stellar Data Recovery Software Paid Subscriptions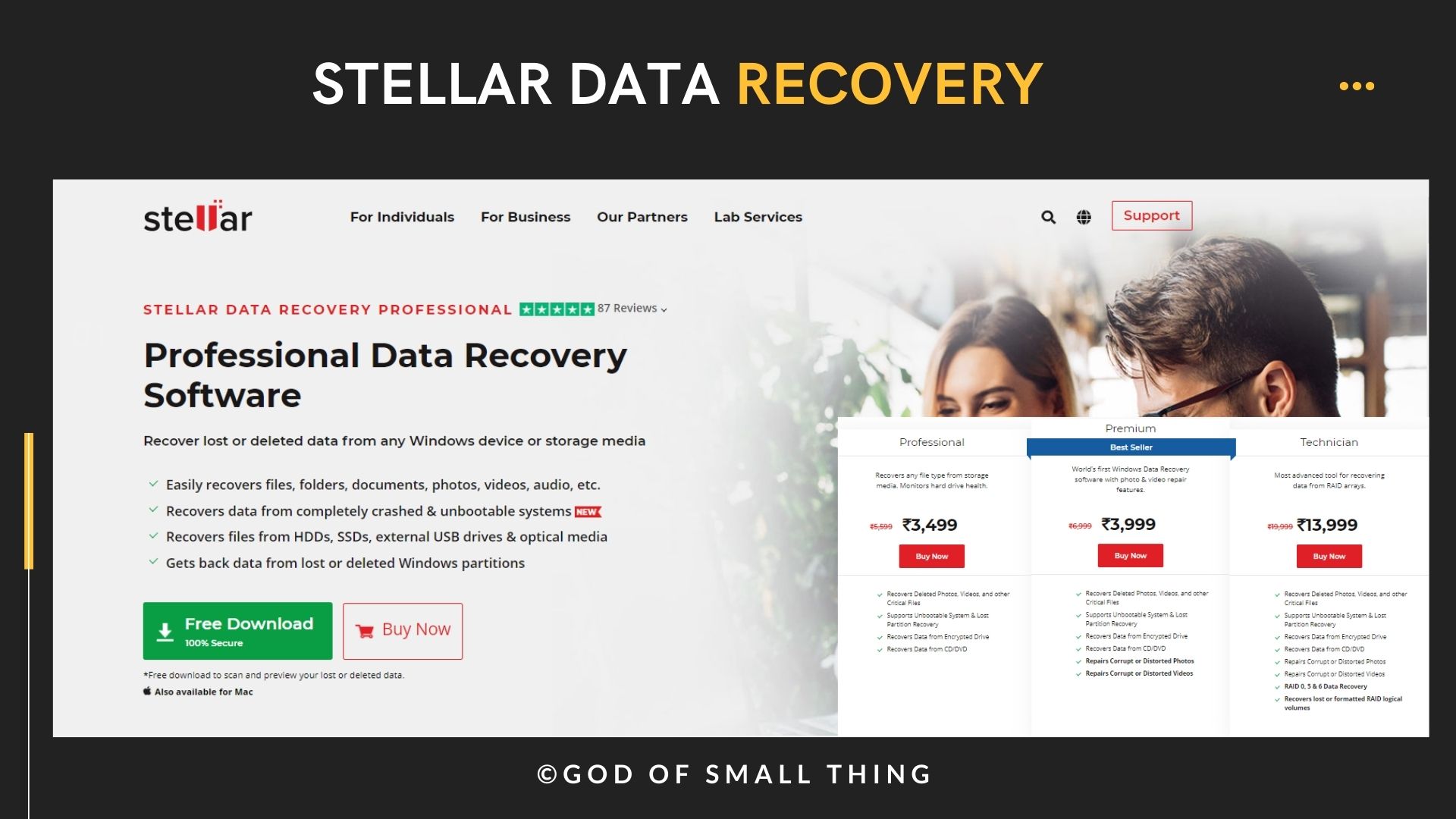 There are as many as six Stellar Data Recovery plans available, with prices ranging from free to $299 per year. There is a free plan that includes standard file recovery tools, but users can only retrieve up to 1GB of data. If you need to retrieve large files, you will need to upgrade. Coming to the Paid subscriptions, they start from $49.99 per year for a Standard plan, which includes everything in the free plan along with unlimited data recovery. Those with more advanced needs will benefit from one of the four more advanced Stellar Data Recovery subscriptions. These include the Professional ($79.99 per year), Premium ($99.99 per year), Technician ($199 per year), and Toolkit ($299 per year) plans. The Mac version of the Stellar Data Recovery software is only available with Professional ($79.99 per year), Premium ($99.99), and Technician ($149) plans.
Overall Review
So we can say, Stellar Data Recovery is a great file retrieval tool with powerful advanced options for business. It enables anyone to retrieve lost data from a computer or external storage device. Paid subscriptions are a little expensive, but the program's impressive performance and user-friendly interface mean that it gets a thumbs up from us.
Customer Reviews and Ratings
A customer Riturpan Saha said, "Very nice service. Efficient. Good. Recoverved all data within 2 days," about the software.
About the customer service, a customer said, " I had issues with software activation and also some (seemingly) simple data recovery. I called customer service and, without waiting too long on the phone, I was tended to by an astute, knowledgeable, and friendly technician. He got me up and running in no time, and was able to help me understand the bigger tech picture as well. I feel much more comfortable not only because my problem was fixed, but because I now also understand the issues that much more. A great customer service experience! Useful Share."
Another customer said, "I will strongly recommend for this Software. It helped me recover all data deleted because of Trojan virus. It took some time sorting through previously deleted and corrupt files. But with this tool, I was able to recover about 99% of my lost data. Thanks again."
A user said, "A must use software to recover the lost data. Recently I have recovered all the lost files on my computer with the help of Stellar Phoenix Windows Data Recovery software."
You can also check out this video about Stellar Data Recovery software:
Buy Stellar Data Recovery Software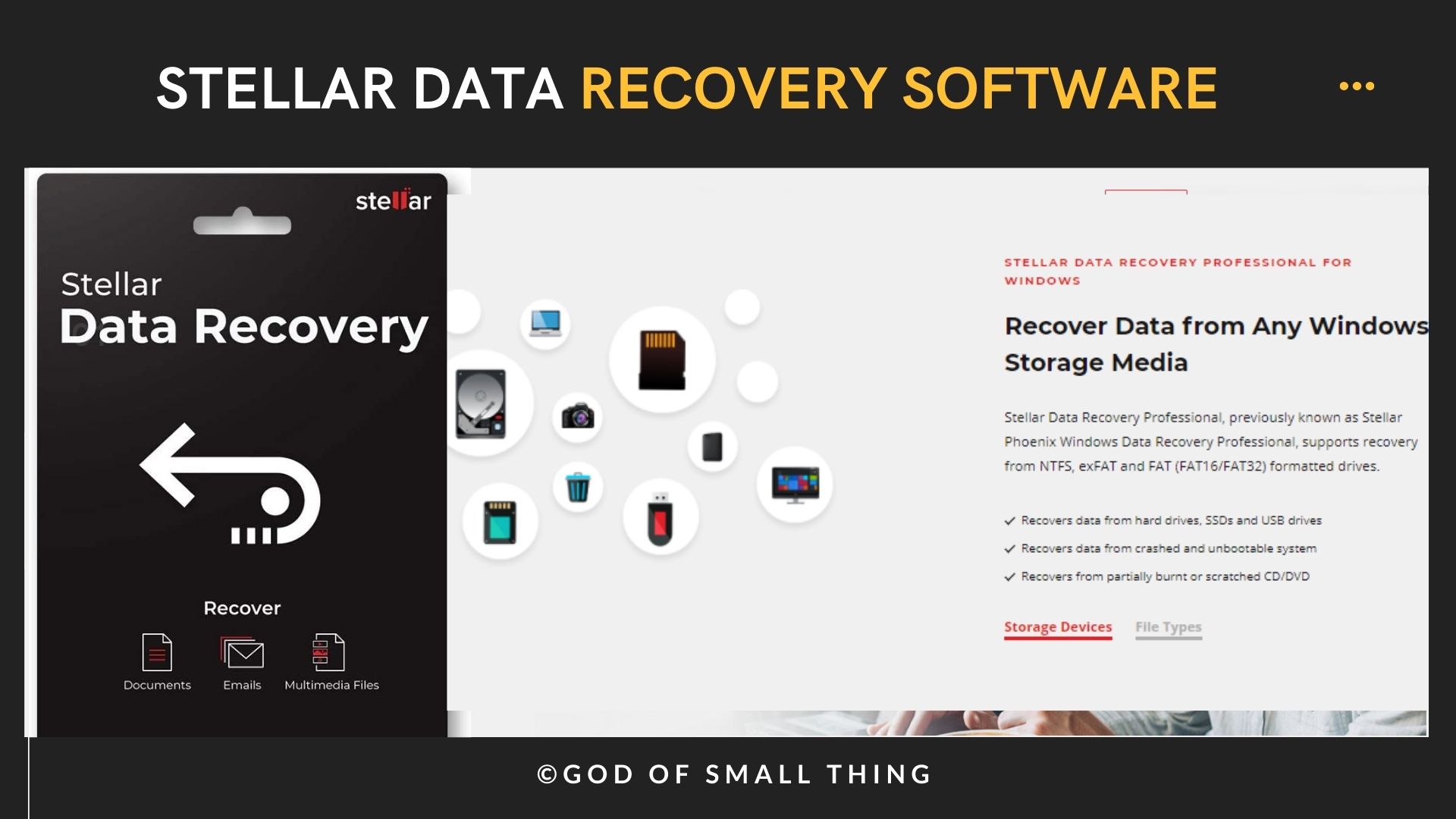 We really liked the software because of its amazing features and prices. Because we all make some sort of mistakes while using the data and it is possible to lose our valuable data as the customer speaking above did or as we did earlier. So, it's great to keep Stellar Data recovery software handy.
After reading our review and the customer reviews, you must want to check the company page out, right? Don't worry, we have got you covered.
Do you want to buy this software ? Click the button below and check all the pricing options and features:
We hope you enjoyed reading this review. Tried this software already? Let us know in the comments section below how did you like it. Comment down below.
Incase you are somebody who loves Technology. Explore our Technology section for more Tech related articles! Technology at God of Small Thing