Bangalore Bannerghatta National park – Safari timings |Ticket price|Entry fees
During these quarantine days, some of us have started realizing how animals feel locked up inside a cage. We lock up a lion because we know Darwin's theory about the survival of the fittest. We don't kill them either, because we intend to save them from extinction. But, do you think they enjoy this kind of life without freedom? Many environmentalists felt so too, which is how national parks came into existence. Today, we'll talk about one such national park from Karnataka: Bannerghatta National park. Certainly, by the end, we're sure you'll know everything from the great variety of flora and fauna to the Bannerghatta National park safari ride, from the main attractions at the park to its location and history, and from the beautiful temples inside the National park to the Bannerghatta National park ticket price and timings! So, let's begin already!
Bannerghatta National Park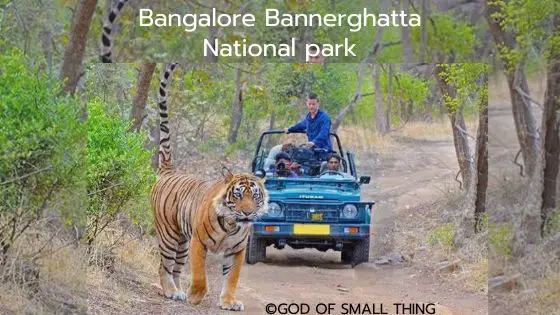 About 20 kilometers from the Silicon Valley of India, sits a beautiful natural reserve. The Bannerghatta National Park has it all; a safari park, an aquarium, a reptile house, and a butterfly park to name a few. The National park was established in 1971. It spans across an area of over 65000 acres and houses about ten reserve forests. Subsequently, in 2002, a part of the park was transformed into a biological reserve called the Bannerghatta Biological Park. The vision of the biological park to preserve and protect the rich flora and fauna in the region, and to conserve nature for future generations. An amazing irony here is that the biological reserve sits right in the middle of one of the most crowded cities in the country. In other words, the park is an absolute getaway for the people staying in Bengaluru city.
Location of Bannerghatta National Park
Bannerghatta National Park is in the Anekal hill range. It is located in Bengaluru, about 22 kilometers south of the city.
How to reach Bannerghatta National Park Bangalore
Bengaluru is well-known as the forefront in the IT sector. The city is easily accessible, because of the international airport, the railways and the national highways. You can reach Bengaluru Bannerghatta National Park by road from the main city. You can either choose the State Bus services or get a cab to reach the park. Either way, it won't take you more than an hour to get to the park.
Major attractions at the Bannerghatta National Park
Bengaluru Bannerghatta National Park offers numerous attractions to entertain nature-lovers. In addition, the unique vibe of the park attracts people of all age groups.
Flora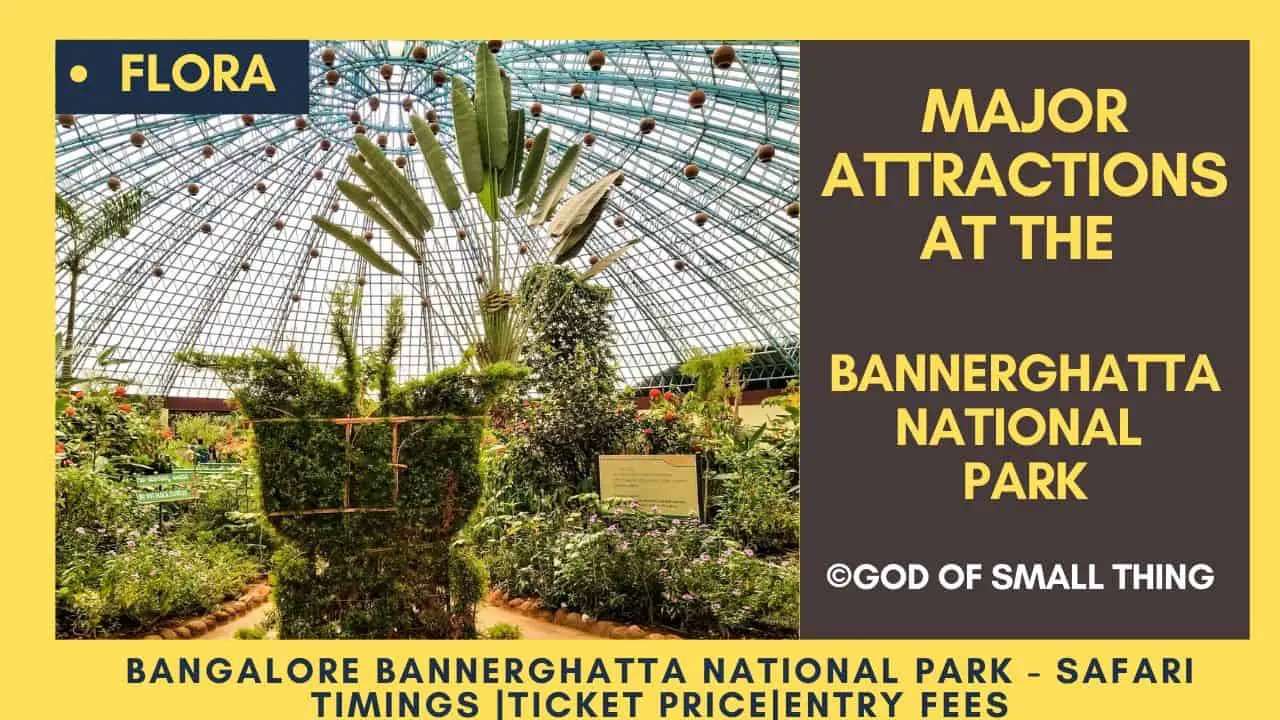 The plant life in Bannerghatta National Park Bengaluru is divided into dry deciduous scrub, southern tropical dry deciduous, and southern tropical moist mixed forests. There is an extensive variety of flora species in the park-like sandal, bamboo, neem, and teak, to name a few. Furthermore, these trees and plants are widespread throughout the area. As a result, the park naturally provides a welcoming and peaceful environment.
Fauna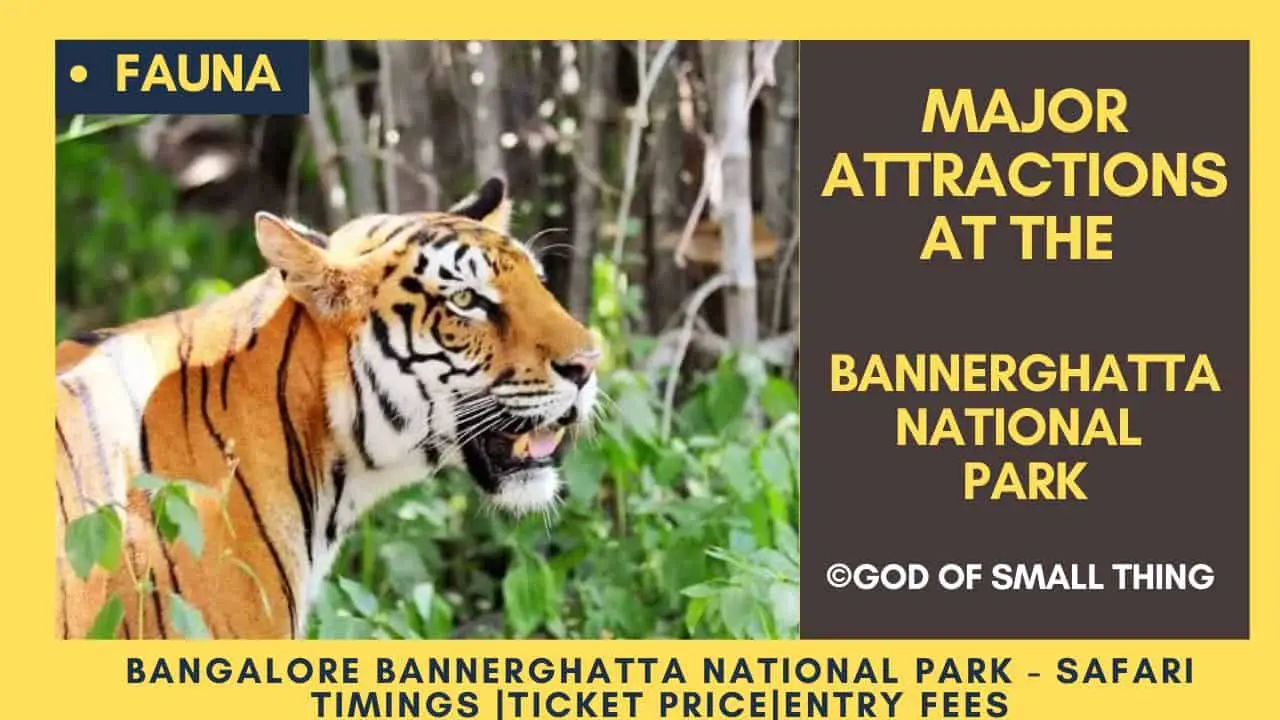 Bannerghatta National Park is known for its rich fauna. From the zoo to the safaris and the rescue centers, the National park houses an abundant range of wildlife. There are mammals like lions, elephants, deer, hyenas, leopards, bison, tigers, and jackals to name a few. Additionally, there are 101 species of birds in the park including eagles, partridges, woodpeckers, quails, and peafowl. The park also has varied species of snakes, crocodiles, and other reptiles. The beasts attract more visitors than anything else at Bannerghatta National Park.
Boating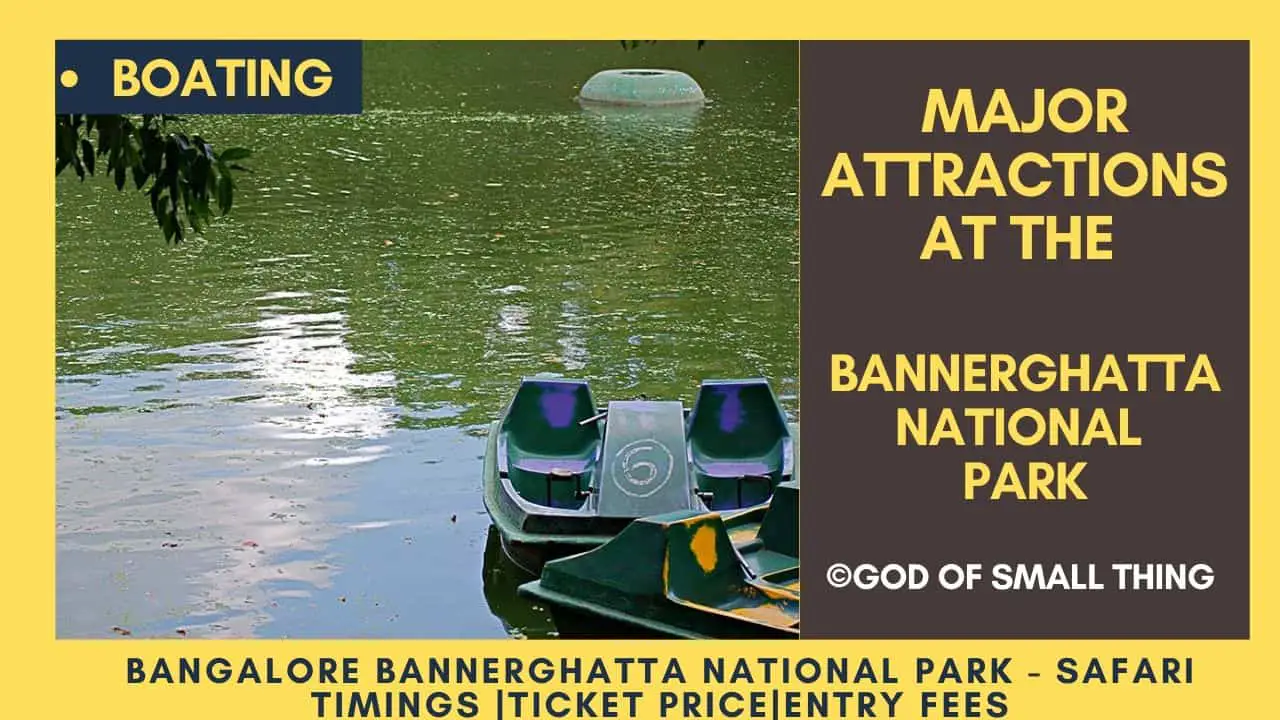 Imagine a river in the middle of a forest and you get to row a boat through that river! Here in Bannerghatta National Park, you also have an opportunity for this amazing recreational activity! There are five-row boats or coracle boat rides as also five pedal boats, for boating for visitors. There is an area called Kavelkere inside the zoo premises. This is where boating takes place. We bet this to be an experience to cherish for a lifetime!
Zoo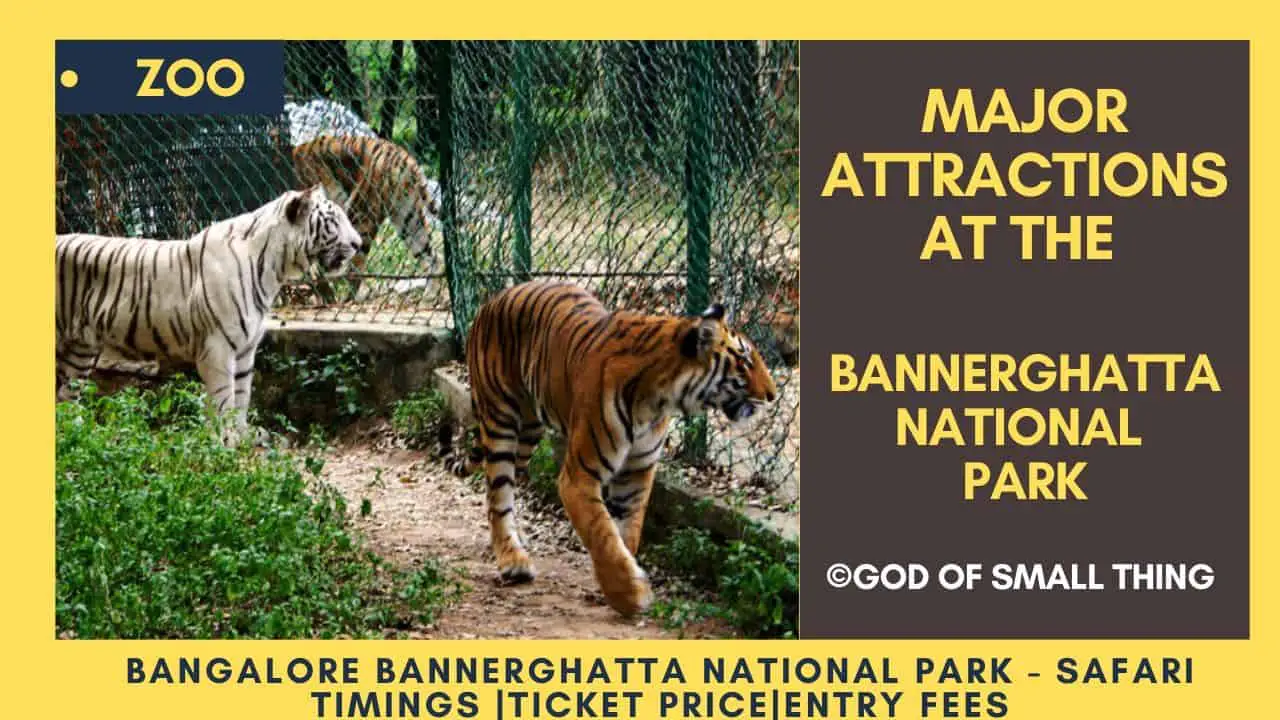 The zoo, created in 1971 in the Bannerghatta National park spans across an area of 12 hectares. It is located between two prominent hills: the Champakadhama hill and the Mirza hill. Above all, the main idea of the zoo was as a picnic spot for the city-dwellers. There are about 1900 animals here, both exotic and Indian, belonging to over 90 different fauna species! Moreover, there is a museum and an air-conditioned 3-dimensional auditorium nearby, to educate visitors about the preservation of the fauna.
Museum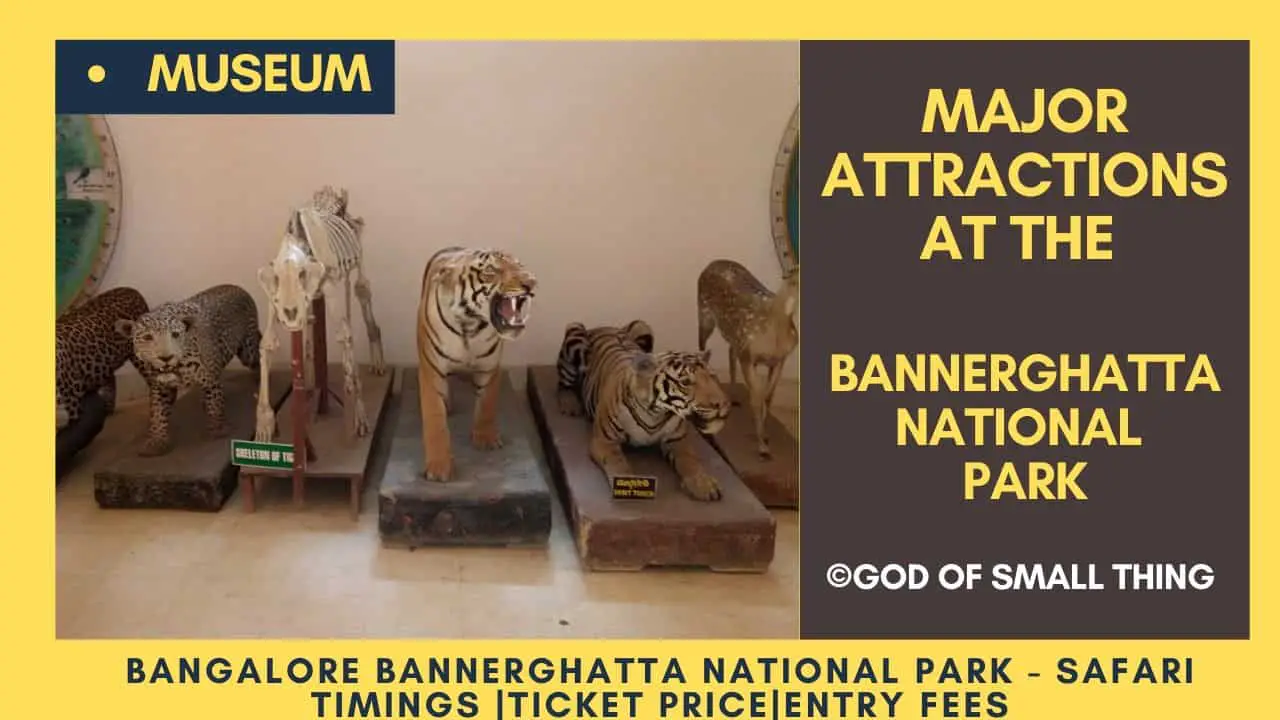 The museum is located in the adjoining area of the zoo. The objective of the museum is to educate the tourists about the various fauna in the zoo and the importance of protecting them. The museum contains fossils and skeletons of extinct animals, photographs, and various other educational resources.
Butterfly park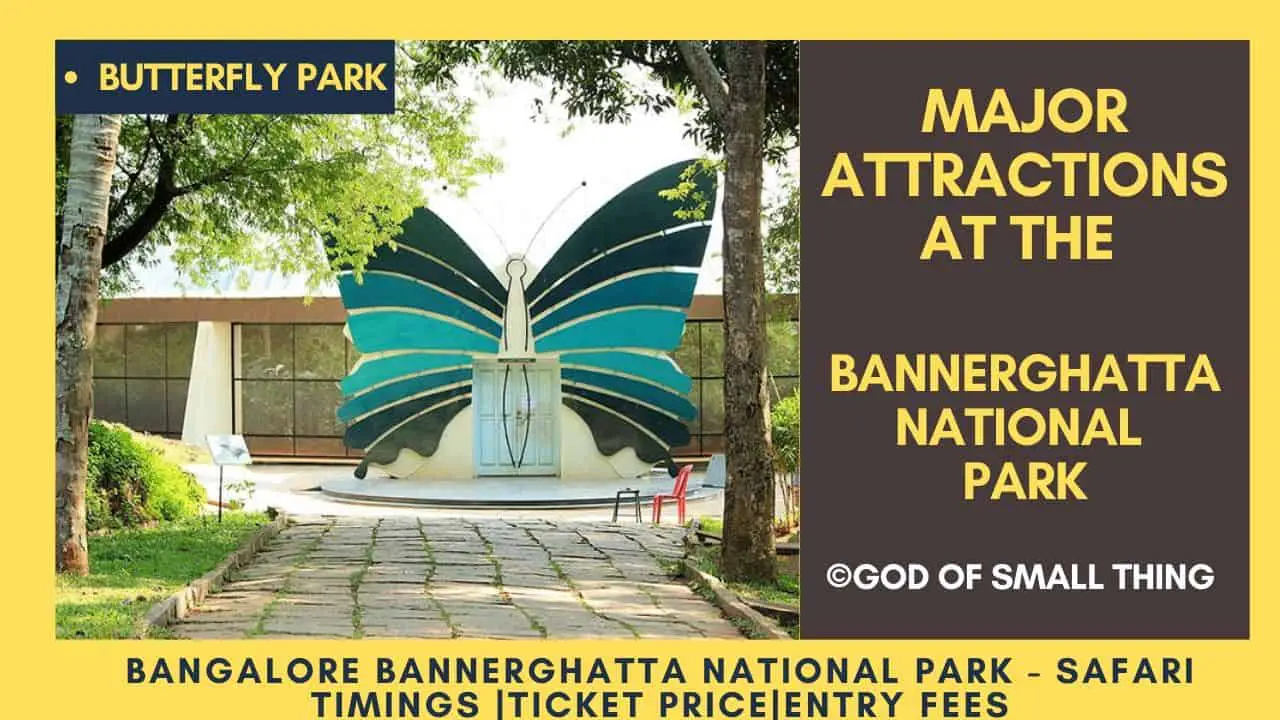 Everyone loves butterflies. And we all have chased them as kids; perhaps, even touched one. So, how about a garden full of butterflies? But, we're not talking about a little, ordinary garden here. We're talking of a 7-acre park with over 40 species of butterflies! In other words, a massive butterfly enclosure. That is the butterfly park at Bannerghatta National Park. The Butterfly Park is the first and a unique butterfly enclosure in India, established in 2006.
The butterfly park consists of various sections:
Firstly, there is a butterfly garden that consists of different species of butterflies.
Secondly, they have a captive breeding lab to conduct research and breeding activities.
Then, there is a museum which contains dioramas and other exhibits of educational value.
And lastly, there exists an audiovisual room which screens documentary films about butterflies. There is also a curio shop with attractive artifacts in the butterfly park.
Rock and prehistoric garden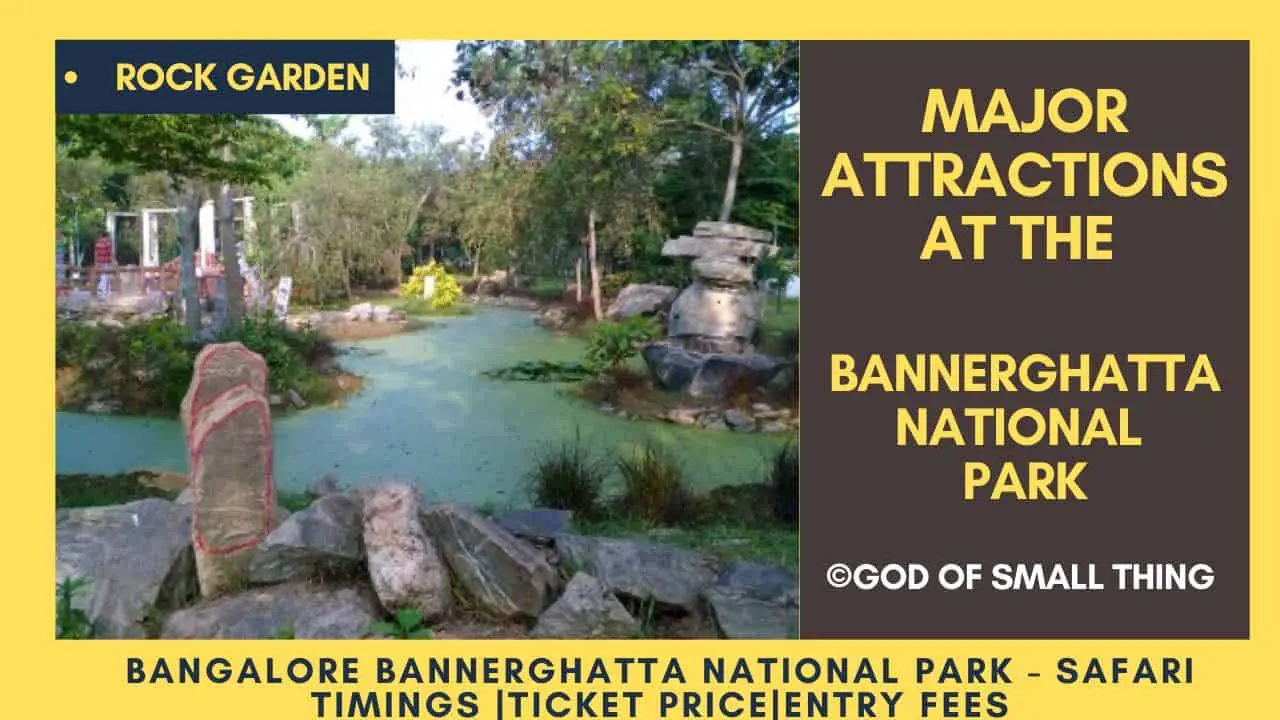 The geology of Bannerghatta National Park Bengaluru is rich with distinct rocks and outcrops. Mirza hill is one hillock in the national park which is particularly stunning for its outcrops and granite rock formations. So, rock and prehistoric garden is created here. It has three life-sized models of Styracosaurus, Dinosaur, and Dimetrodon. These are manmade prehistoric animal models. In addition to this, the area is a favorite relaxation spot for visitors coming to the park.
Suvarnamukhi watchtower
To add to the glory further, Bannerghatta National Park has a watchtower. The Suvarnamukhi watchtower is situated on the top of a hill. It is on the northwest side of the Suvarnamukhi Forest Guesthouse. The speed of wind at this point is very high. Therefore, electricity generated from wind turbines here is used for the functioning of the park. Visitors can also get a wonderful view of the butterfly park from the watchtower. Likewise, the zoo extension area and herbivore safari region can also be easily viewed from here.
Udige Bande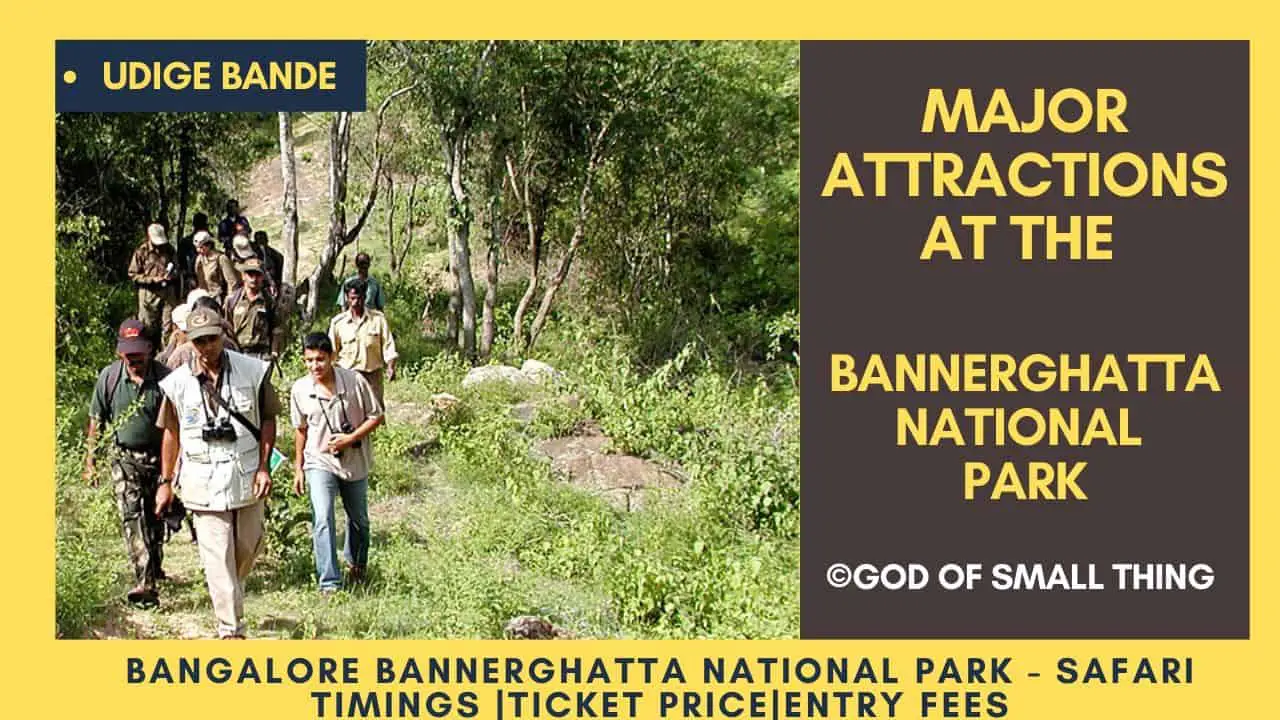 Udige Bande is a unique place inside the Bannerghatta National Park Bengaluru. In earlier times, when people died, their family members used to bring the corpse and leave it in this area. Consequently, the scavenger animals who inhabited the area fed on it. This ritual was practiced because the family believed that, by leaving the body as food for these animals, the soul of the deceased person would attain peace.
Furthermore, there is another watchtower in this area of the park. From here, visitors can enjoy the panoramic charm of the park. Towards the northeast of this area, in between Udige Bande and an adjoining hill, a check dam is also constructed. As a result, animals who roam around this area like elephants, sambars, and deer can meet their water requirements from this dam.
Barber's stone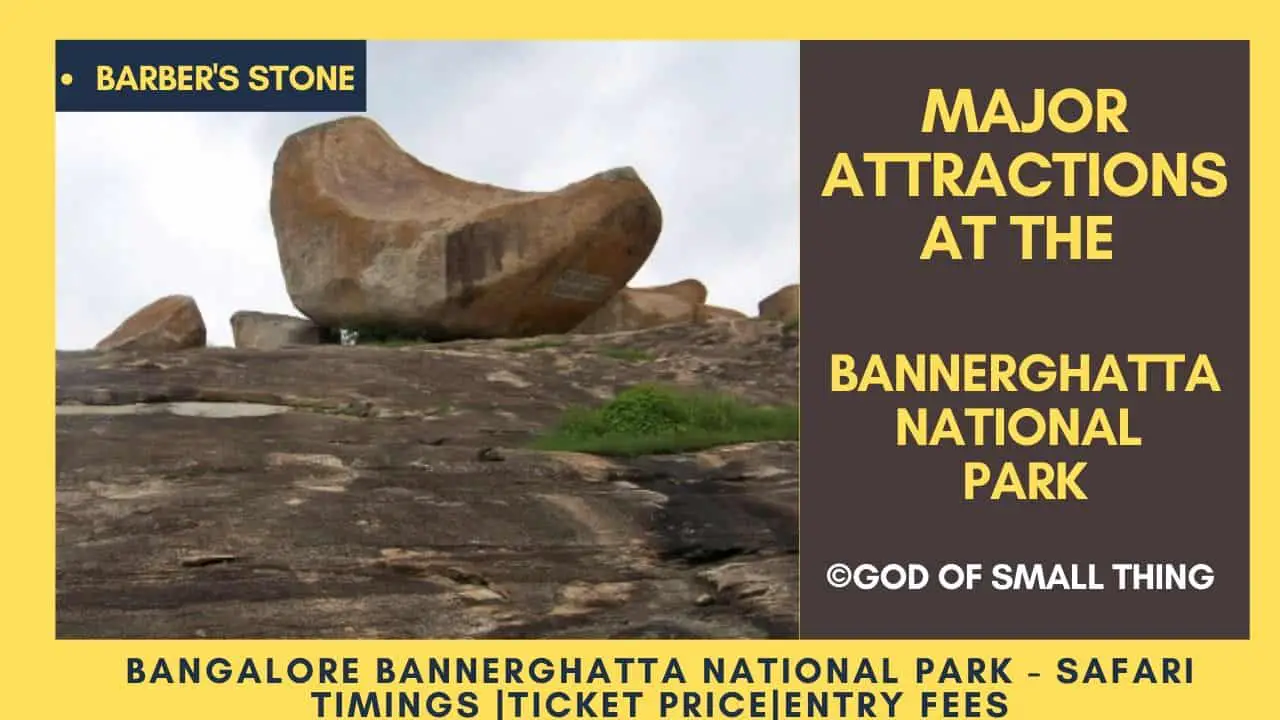 There is a huge monolithic stone on top of another hillock in the Bengaluru Bannerghatta National Park. Interestingly, this stone resembles the shape of one that a barber used to sharpen his blade in the olden times. Hence, the name. In addition to this, the scenery from this point is breathtaking. So, this place attracts a lot of visitors.
Apart from these, the Bannerghatta National Park also houses an aquarium, a crocodile farm, a children's park, and a reptile house. Furthermore, there are outdoor activities in the park including bird watching, fishing, trekking, and camping. There are also animal rescue centers and vet care centers that provide special care and protection to the animals. All in all, the Bannerghatta National Park is an ideal example of its kind.
Bannerghatta National Park safari guide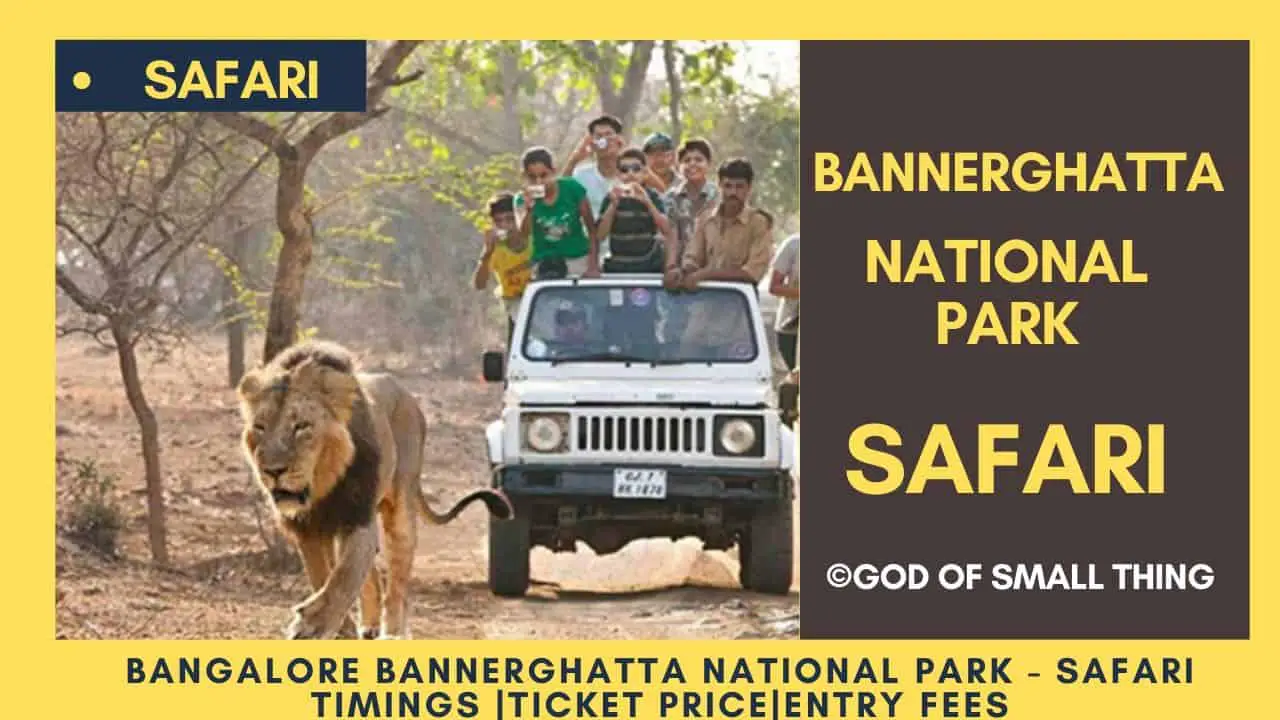 Safari- Bengaluru Bannerghatta Biological Park is one of the main highlights of the park. Safari is a provision arranged for the tourists, to see the animals in their natural habitat. To clarify, here, the animals roam around freely in their designated land. For example, lions have a separate area from the tigers. And, because the animals are out there free, the tourists are taken in safe, enclosed vehicles. Bannerghatta National park safari guide assists the tourists in the ride. In addition to watching animals, in Bannerghatta National Park safari, the tourists get to enjoy the view of beautiful hills, valleys, and forests. The safari is about 4 km away from the zoo. The route covers major portions of the Ragihalli reserve forest. Moreover, there is a spectacular hillock called Mattubunde on the route. In short, the safari is a once in a lifetime experience for the tourists.
Safari Rides available at Bannerghatta National Park
There are four different kinds of safari rides available at Bannerghatta National park safari:
1. Lion safari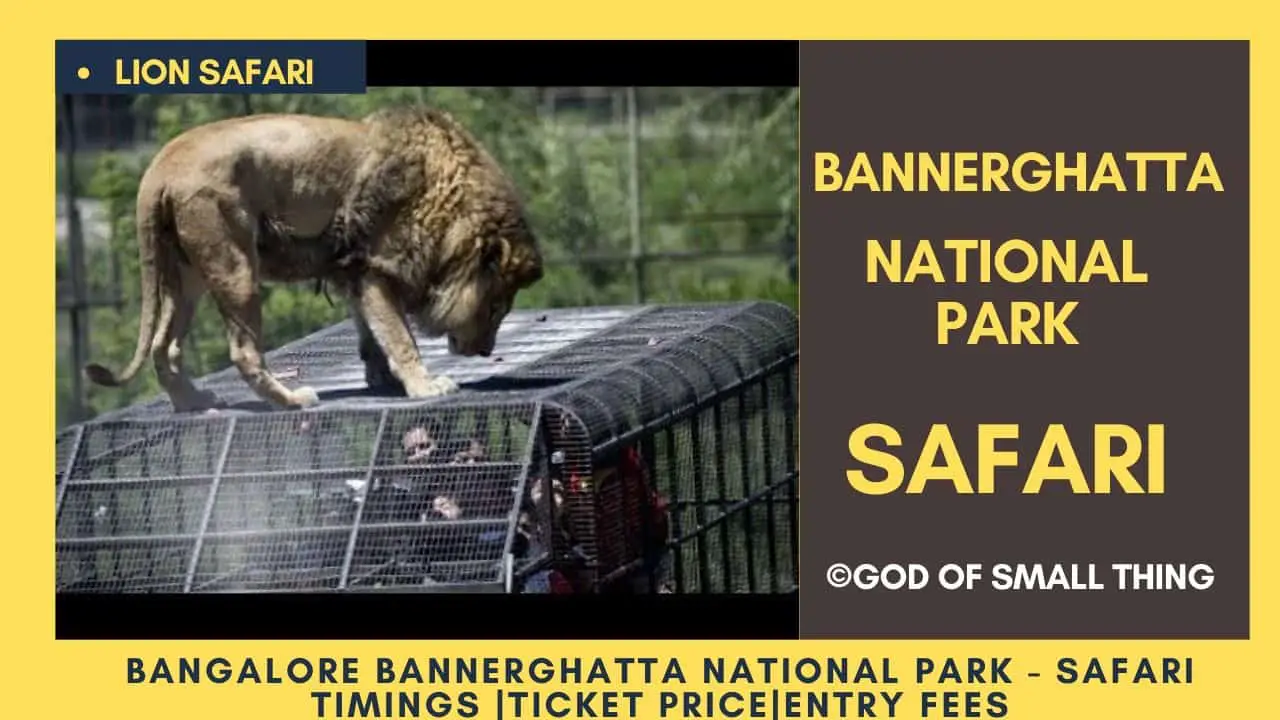 The lion safari area spans about 5 hectares inside the Ragihalli forest. A chain-linked fence of about 15 feet high surrounds the entire area. Moreover, special care has been taken so that other animals do not trespass into this area. A huge, hollow space constructed throughout the outside of the fence ensures this. There is a total of 11 holding rooms in the lion safari area. There are also separate resting areas for the animals inside the holding rooms. According to recent reports, there are 10 male and 9 female lions in the safari of Bengaluru Bannerghatta biological park.
2. Tiger safari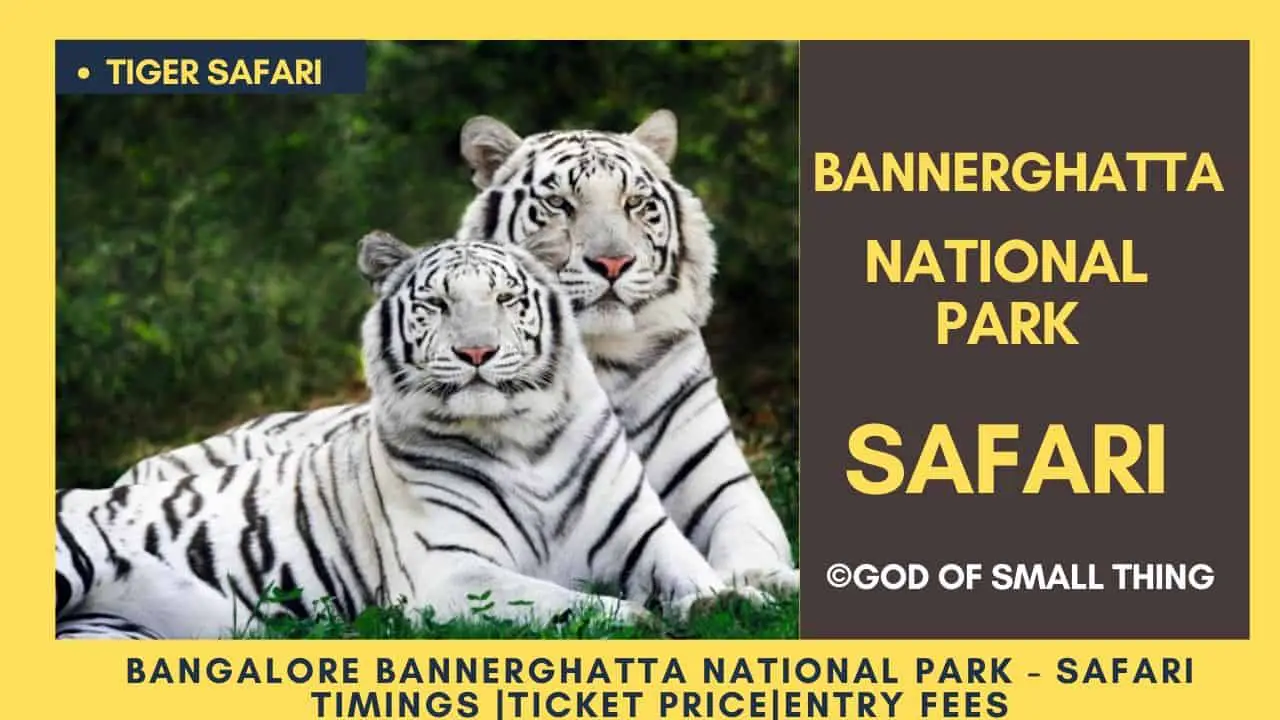 The tiger safari divides into three units which separate the normal tigers and white tigers. A chain-linked mesh and a deep moat is built in between the three units. The borders of the entire area are also strictly fenced to avoid trespassing. Combining all three units, there are about 10 holding rooms in the tiger safari area. There are 15 male and 11 female normal tigers, while, there are 3 male and 4 female white tigers in the Bannerghatta National park safari.
3. Herbivore safario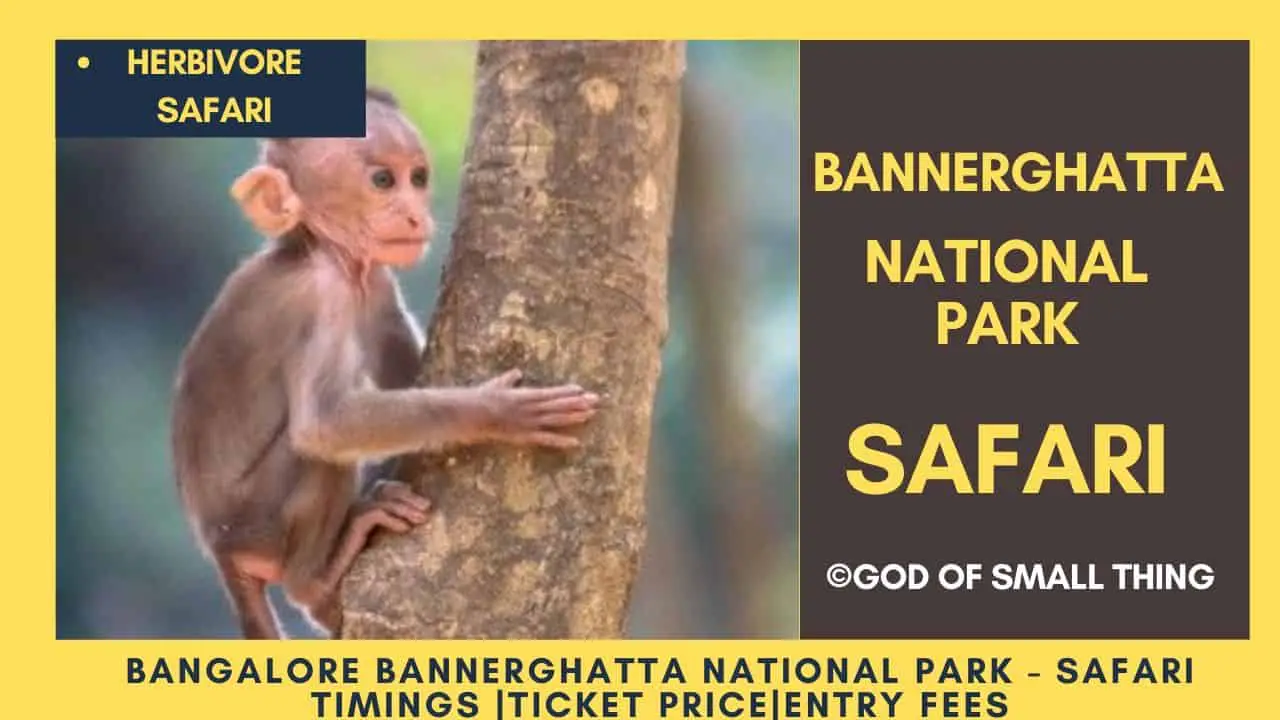 The Bannerghatta National park safari also has an extensive herbivore safari range. The herbivore safari spans across an area of 68 hectares. Although all herbivores are in different sections, the elephant unit is a distinctive attraction of the herbivore safari. Additionally, heightened walls surround the area, like the lion and tiger safari ones. An elephant proof trench and a solar-powered fence provide further security. Certainly, plant life in these areas is suitable vegetation for herbivores. Grasses and stunted plants are in the majority, which is ideal for these animals. One can spot animals like barking deer, gaur and elephants during the safari. Similarly, nilgai, sambar, cheetah, and blackbuck are also a common sight. Furthermore, there are five major water bodies here to provide the water requirements of these animals.
Also read: 5 must visit places in one of the most sought after treks in India Kudremukh
4. Bear safari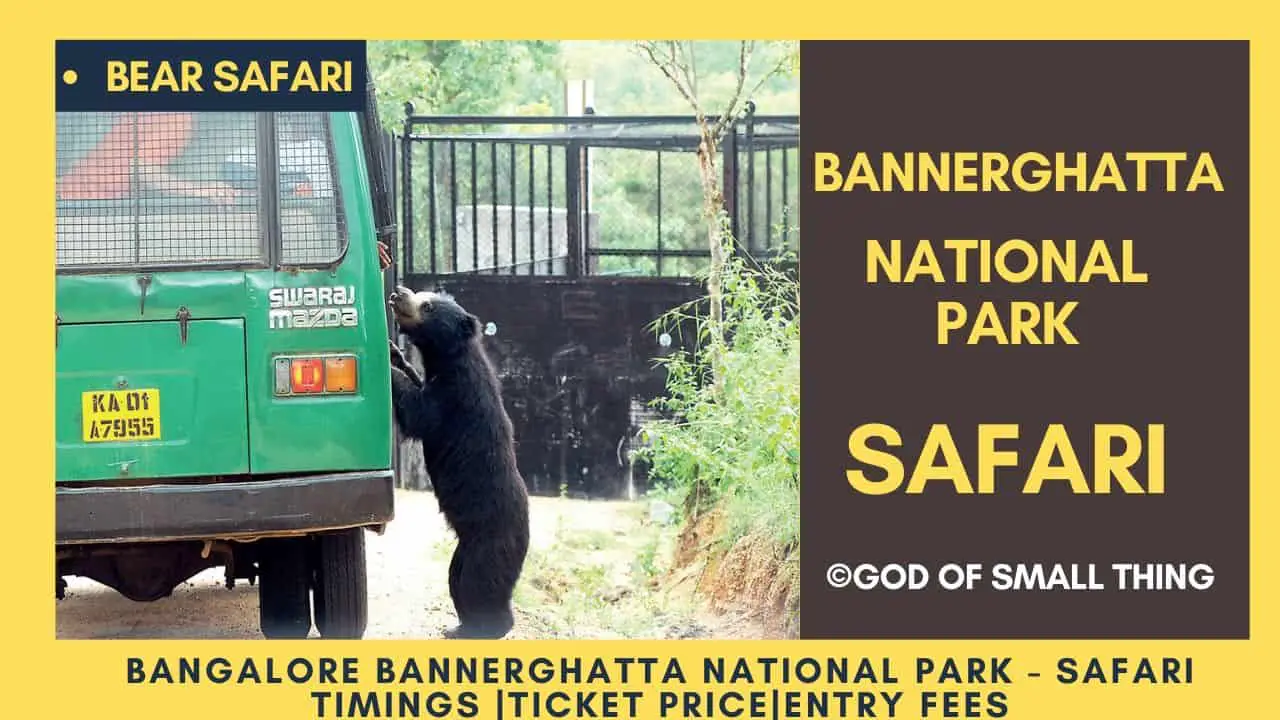 The Bear Safari is the final stop of Safari at Bengaluru Bannerghatta biological park. With a population of over 70 bears, this is one of the favorite safari locations among tourists. The Bear Safari area covers about 18 hectares of the Ragihalli reserve forest. Nonetheless, to say, the borders are heavily fenced and there is an open moat throughout the area. Besides, stone slabs are embedded in the moat. This is because sloth bears occasionally try to trespass from the area to other sections. The area is also plentiful with fruit-bearing trees which is adequate for bears. The safari area has five blocks of holding rooms for the animals.
Looking for more recommendations around Bangalore? Why not have a fun trip to Snow World in Bengaluru- Here's Everything you need to know to Visit Snow World Bangalore: Timings|Entry Fee |Major Attractions & More
Bannerghatta National Park safari duration
It takes about 45 minutes to 1 hour for covering all four sections of the Bannerghatta National park safari.
Bannerghatta National Park ticket price and timings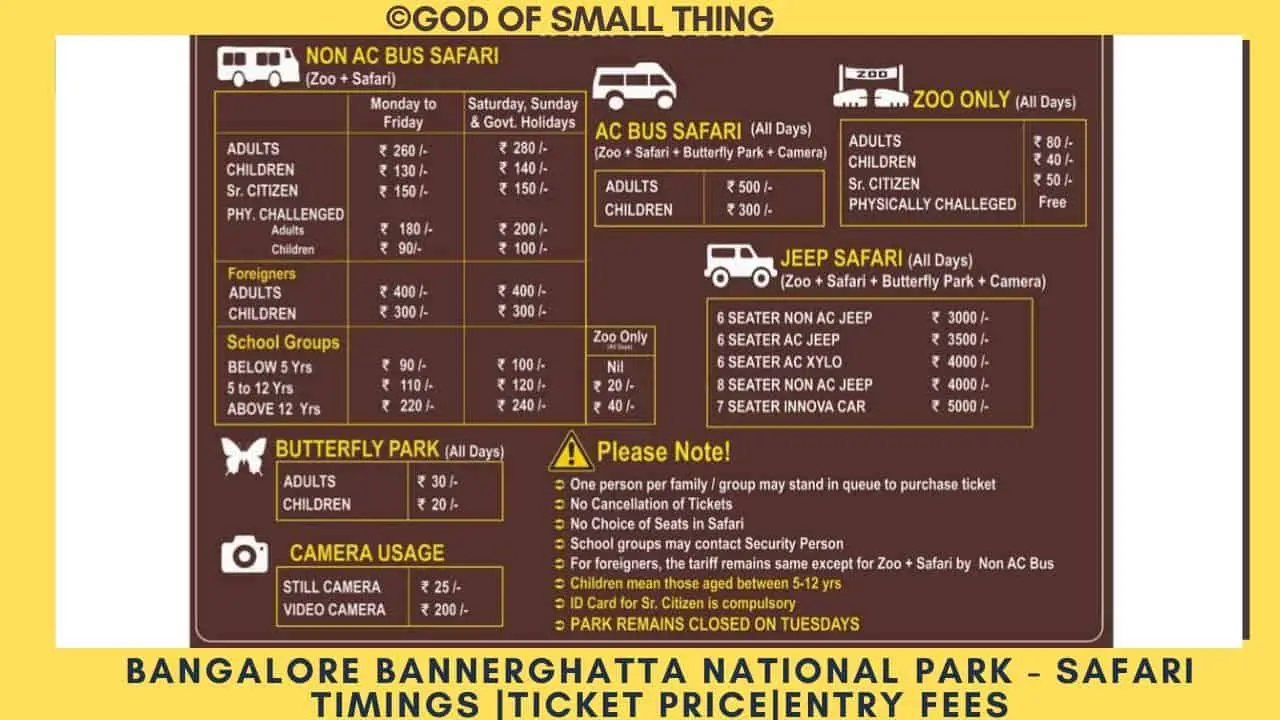 Below are the details of Bannerghatta National park ticket price and timings:
Bannerghatta National park ticket price:
Note: All currency details are in Indian National Rupee.
| | | |
| --- | --- | --- |
| Category | Monday to Friday | Saturday, Sunday and government holidays |
| Zoo: | | |
| Adult | 100 | 100 |
| Child | 50 | 50 |
| Senior citizen | 60 | 60 |
| Butterfly park: | | |
| Adult | 50 | 50 |
| Child | 30 | 30 |
| Senior citizen | 30 | 30 |
| Foreign tourists: | | |
| Adult | 500 | 500 |
| Child | 400 | 400 |
| Non AC bus Safari (zoo + Safari): | | |
| Adult | 300 | 350 |
| Child | 150 | 200 |
| Senior citizen | 200 | 250 |
| AC bus Safari (zoo + Safari + butterfly park + camera): | | |
| Adult | 600 | 650 |
| Child | 400 | 450 |
| Jeep Safari (zoo + Safari + butterfly park + camera) | | |
| 6 seater Non AC jeep | 3500 | 3500 |
| 6 seater AC jeep | 4000 | 4000 |
| 6 seater AC Xylo | 4500 | 4500 |
| 8 seater Non AC jeep | 4500 | 4500 |
| 7 seater Innova car | 5500 | 5500 |
Tariff for school groups:
Here are Bannerghatta National Park Ticket price and timings for the school groups:
| | |
| --- | --- |
| Zoo and Safari: | |
| Below 5 years | 100 |
| 5 to 12 years | 130 |
| Above 12 years | 250 |
| Only zoo: | |
| Below 5 years | Nil |
| 5 to 12 years | 30 |
| Above 12 years | 50 |
Camera:
Still: 50 INR
Video: 250 INR
Boating:
All boat rides are of 30 minute duration.
50 INR per head
200 INR for full boat (2 seater)
300 INR for full boat (4 seater)
Bannerghatta National park timings:
Zoo: 9.30 a.m. to 5 p.m. on all days except Tuesdays.
Butterfly Park: 9.30 a.m. to 5 p.m. on all days except Tuesdays.
Safari: 10 a.m. to 4.30 p.m. on all days except Tuesdays.
Boating: 9.30 a.m. to 5 p.m. on all days except Tuesdays.
Bannerghatta National park images
The charm of the Bannerghatta National park cannot be expressed well in word. Nonetheless, to say, the safari, butterfly park, boating, and zoo are some of the most photographed spots in the park.

Below are some enchanting images from Bannerghatta National park Bangalore :
Do you know India has the world's largest Bird Sculpture? And it's nearby only! (Kerela). Plan a Visit to World's largest bird sculpture: The Jatayu Sculpture at Jatayu Earth's Center
Bannerghatta temple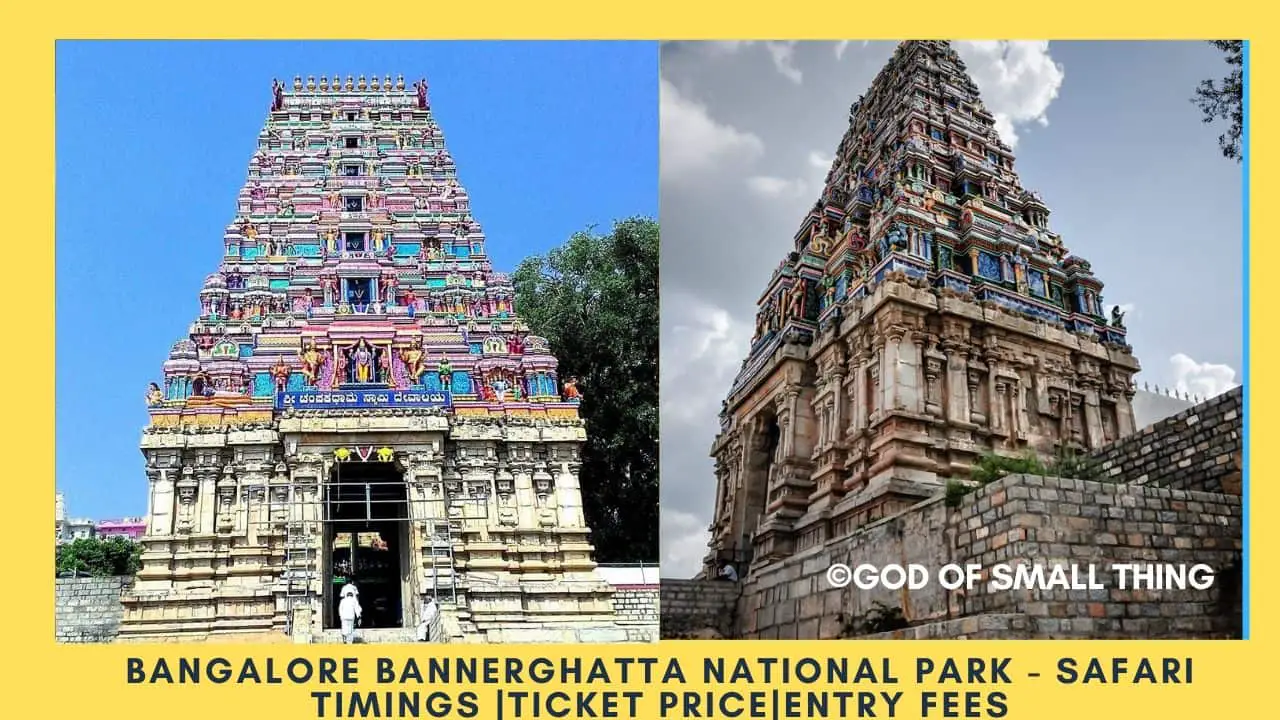 The Champakadhama temple is situated about 2 kilometers away from Bannerghatta National park. Champakadhama is a form of Lord Rama, who is an incarnation of the Hindu God Vishnu. The temple is believed to be constructed in the 12th century. It is maintained by the Government of Karnataka. The main shrine is a form of Lord Champakadhama with his consorts, Goddess Lakshmi, and Goddess Bhudevi. The temple is visited by a lot of tourists who come to Bannerghatta National park. Besides, there is a Narasimha temple and Anjaneya temple behind this temple. These temples are on a hillock in the same area.
Timings: 6 a.m. to 12 noon, 5 p.m. to 7 p.m.
Source: Bannerghatta National Park: biologicalpark
Love traveling across multiple cities and countries? Well here is a list of 20+ Best online travel websites in India with Discount Coupons that you might need for your next trip. Discount Coupons Inside