10 best road trips in India you must go during this time of the year | Godofsmallthing
For those, who find joy in traveling offbeat, road trips are the best ways to explore and discover life across different places. Whether in the east, west, north or south, India offers a plenitude of roads and destinations that make for an enthralling road trip. Are you a biker who finds music in the hurl of the engine and love the scene of long winding roads on serene countryside's that are alluring?
10 Best road trips in India you must take during this time of the year
Then you will definitely find your next destination for the best road trips in India here. So, start your engines…
1. Mumbai to Goa – Distance: 609 KM – Time: 10 Hrs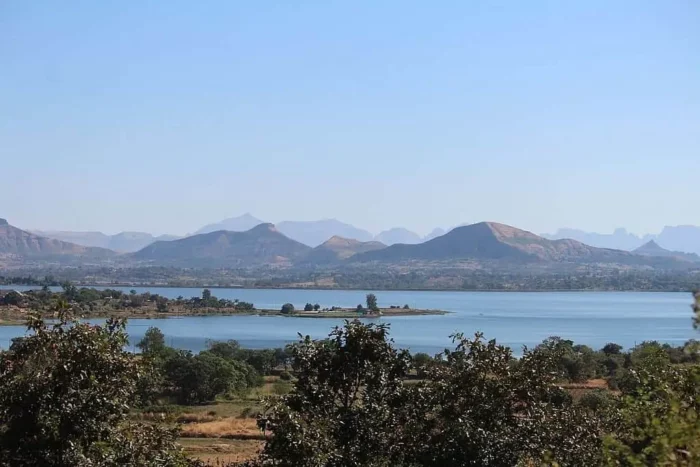 An absolute mecca for car and bike enthusiasts, Mumbai to Goa road trip is nothing short of mesmerizing – all scenic beauty, with the Western Ghats from end to end – and a top choice among Mumbaikars. From the busy city streets of Mumbai, drive towards, sun, sand, and fun on a smooth road with green scenic views outside the window. It takes 10 hours of great driving experience to go to Goa from Mumbai; Starting from Mumbai, the journey typically begins on the Mumbai-Goa Highway (NH66), also known as the Mumbai-Goa Expressway.
The infamous NH66 highway which is as silky as creamed butter spread on the earth that just lures your car towards worry-free travels. The highway winds its way through the lush Western Ghats, providing breathtaking views of hills, forests, and rivers. Along the route, you can make pit stops at charming towns like Alibaug, Murud, and Chiplun, where you can explore historical forts, sample local cuisine, and interact with the warm and hospitable people of Maharashtra. As you approach Goa, the landscape transitions to palm-fringed beaches and the Arabian Sea, setting the stage for the vibrant atmosphere that awaits in this coastal paradise. Also, there are several great eateries lining the stretch of the route so, you will never be hungry or bored.
It's important to plan your trip well, considering the distance and road conditions, and ensure your vehicle is in good condition for the journey. Along the way, you'll encounter picturesque viewpoints, authentic roadside eateries, and opportunities to immerse yourself in the local culture. The Mumbai to Goa road trip is not just a journey; it's an adventure filled with memories that will last a lifetime.
Best time to go: September–March
2. Manali to Leh – Distance: 479 KM – Time: 2 Days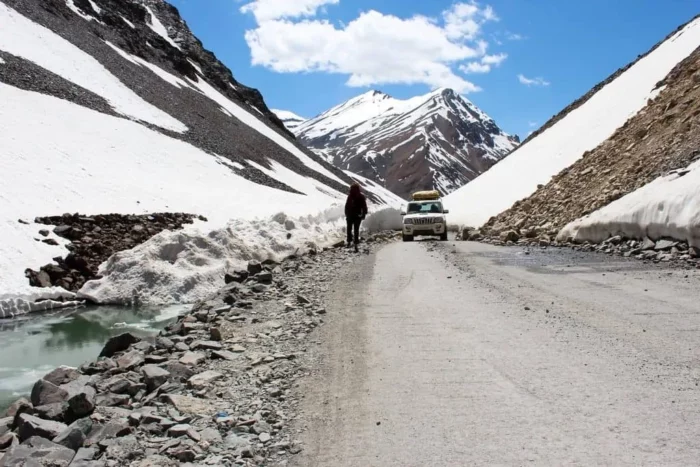 This road trip is off-the-chart breathtaking and needs to be experienced for yourself. With some deadly twists and turns, the snow-capped mountains, distinct valleys, spectacular landscapes, and stunning monasteries will spice up your journey. And the Words fail to describe the beauty of the Manali to Leh highway drive and one must be there to witness its beauty in all its snowy glory.The journey spans approximately 479 kilometers, connecting the charming town of Manali in Himachal Pradesh with the high-altitude desert of Leh in Ladakh. This road trip is not for the faint-hearted, as it involves traversing high mountain passes, navigating challenging roads, and experiencing dramatic changes in landscapes and altitudes.
The trip usually starts in Manali, a popular hill station known for its lush valleys and adventurous spirit. From there, you'll follow the Leh-Manali Highway, a route that's only open for a few months each year due to heavy snowfall. Along the way, you'll encounter some of the world's highest motorable passes, including Rohtang Pass, Baralacha La, and Taglang La. These passes offer jaw-dropping views of snow-capped peaks, pristine lakes, and vast expanses of barren land. The journey also takes you through quaint villages, such as Keylong and Sarchu, where you can experience the local culture and hospitality of the people living in these remote areas.
One of the highlights of this road trip is the chance to explore the monasteries of Ladakh, such as Hemis, Thiksey, and Diskit, which provide insight into the region's rich Buddhist heritage. Additionally, you'll pass by the enchanting Pangong Lake, made famous by the movie "3 Idiots," and the serene Tso Moriri Lake. Keep in mind that the road conditions can be challenging, and it's crucial to acclimatize to the high altitudes to avoid altitude sickness. A Manali to Leh road trip is not just a journey; it's a transformative experience that immerses you in the breathtaking beauty and ruggedness of the Himalayas.
Best time to go: June–September
3. Chennai to Pondicherry – Distance: 160 KM – Time: 3Hrs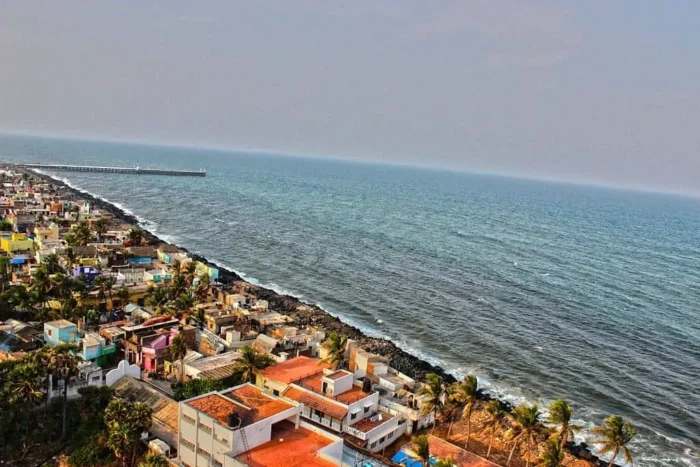 Embarking on a road trip from Chennai to Pondicherry is a delightful journey that takes you along the scenic East Coast Road (ECR), also known as State Highway 49. This approximately 160-kilometer route hugs the Coromandel Coast, offering travelers stunning views of the Bay of Bengal and a chance to explore the rich cultural and historical heritage of South India.The beautiful sight of the sea on one side and the reflection of the sun on the water just add to the pleasure of the route, which goes through Mahabalipuram (make a pit stop at this UNESCO World Heritage Site to enjoy its beautiful beaches and fill up), Idaikkazhinadu (check out Alambara Fort), Marakkanam (known for large salt pans), Mudaliarkuppam (relax in the boathouse and indulge in water sports) and Kalpakkam (a centre for nuclear facility).
Continuing your journey, you'll eventually reach the charming town of Pondicherry, known for its French colonial influence and a unique blend of Indian and European cultures. Explore the picturesque White Town with its well-preserved colonial buildings, stroll along the Promenade Beach, and savor delicious French and South Indian cuisine at local cafes and restaurants. Pondicherry is also home to the Sri Aurobindo Ashram, a spiritual center that attracts seekers from around the world. The Chennai to Pondicherry road trip offers a perfect blend of history, culture, and natural beauty, making it a popular getaway for travelers looking to unwind and soak in the coastal charm of South India. Even Chetan Bhagat the author speaks highly of the road as he has written about it in his book. Almost every mile presents a picture-perfect photo opportunity
Best time to go: October–February
4. Shimla to Manali via Mandi – Distance: 250 KM – Time: 4 Hrs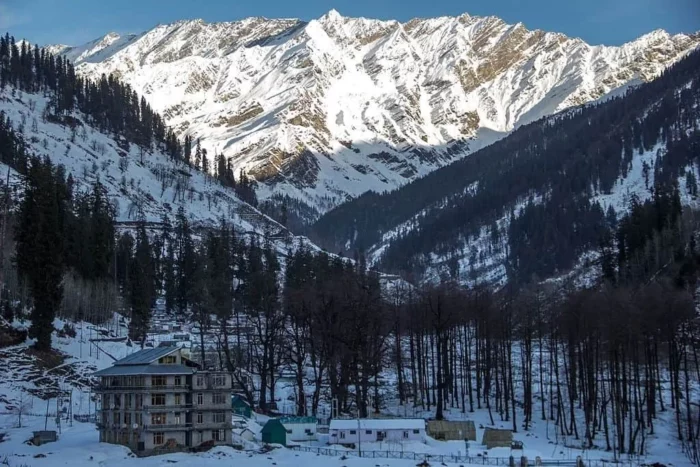 Those with a passion for photography will instantly fall in love with this camera-ready road trip. The Shimla to Manali road trip is one of the most relaxing long drives you will ever take amidst the hills along the curving roads leading up to the beautiful hill station. The River Beas accompanies throughout the stretch of the road as you drive through verdant greenery of the smooth road that bisects the mountains. If you are tired from all the driving then just get off any time and soak your feet in the ice-cold water of the river to wake from your drowsy drive and splash around to bring the inner child out.
Starting your adventure in Shimla, the capital of Himachal Pradesh, you'll first need to descend from the hill station towards the plains before joining National Highway 205, which connects Shimla to Mandi. As you drive through the picturesque towns of Solan and Bilaspur, you'll encounter lush forests, gushing rivers, and charming hamlets. The route also takes you across the Bhakra Dam, an impressive feat of engineering on the Sutlej River. Upon reaching Mandi, you have the option to explore this historic town, which is often called the "Varanasi of the Hills" due to its numerous temples and ghats along the Beas River. From Mandi, you'll continue your journey towards Manali, a popular hill station known for its stunning natural beauty. Along the way, you'll pass through the Kullu Valley, famous for its apple orchards and vibrant handicraft markets.
The road meanders alongside the Beas River, offering breathtaking views of the river's turquoise waters against the backdrop of snow-capped peaks. This road trip from Shimla to Manali via Mandi is a memorable way to experience the Himalayan region, providing a blend of adventure and tranquility as you navigate through the enchanting landscapes of Himachal Pradesh. This amazing road trip is worth remembering for lifetime. So what are you waiting for? Pack your bags now!!
Best time to go: outside monsoon season (mid-September–Mid-July)
Looking for some places to go around with your loved one? here is a list of best romantic places in Delhi for every type & Mood
5. Bangalore to Ooty – Distance: 278 KM – Time: 6 Hrs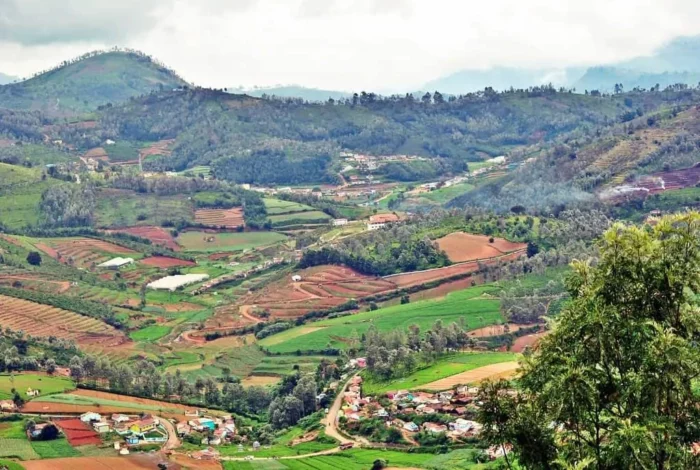 This road trip calls out to nature lovers: pass miles of nature on both sides and marvel at the picturesque route, embellished with lush green mountains and scenic landscapes. Any lover of the road must take this journey whether on a car or a motorbike to witness the sun-kissed beauty and the verdant greenery that changes with every mile you cross. Starting your adventure in Bangalore, you'll drive through the vibrant cityscape before heading south towards Mysore on National Highway 275. Along the way, you can make a stop at the historic city of Srirangapatna, known for its temples and the summer palace of Tipu Sultan.
Continuing your journey, you'll pass through the lush Bandipur and Mudumalai National Parks, where you might spot diverse wildlife, including elephants, deer, and even tigers. The combination of dark asphalt surrounded by the leafy green is one of the best, and it is best experienced along this stretch. As you ascend into the Nilgiri Hills, you'll encounter winding roads and hairpin bends that lead you to Ooty, often referred to as the "Queen of Hill Stations." Ooty is famous for its cool climate, tea gardens, and the Nilgiri Mountain Railway, a UNESCO World Heritage site. You can explore the botanical gardens, take a ride on the toy train, and enjoy stunning views of the Nilgiri Hills from various vantage points. The Bangalore to Ooty road trip is a perfect getaway for nature enthusiasts and those seeking a tranquil retreat in the lap of the Western Ghats.
Best time to go: October–June
6. Guwahati to Tawang – Distance: 520 KM – Time: 10 Hrs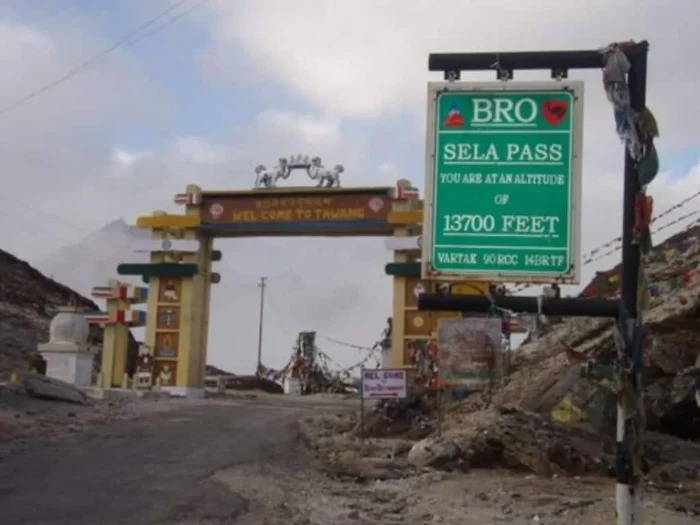 Perhaps one of the must-take road trips to take in northeast India is Guwahati to Tawang. The roads are rough but well worth the trip for the mesmerizing scenery unfolding at every turn, both snow-clad mountains and lush greenery. Spread across a beautiful terrain of mountain roads, the 520 km journey makes it worth the time and effort. A road trip from Guwahati to Tawang is an adventurous journey that takes you through the pristine landscapes of Northeast India. This road trip is not for the faint-hearted, as it involves navigating through challenging terrains, crossing high-altitude passes, and immersing yourself in the unique cultures of Arunachal Pradesh. If you start from Guwahati, the largest city in Assam, you'll head northward towards Tezpur, crossing the mighty Brahmaputra River.
The journey then takes you through the lush tea gardens of Assam and into the picturesque town of Bhalukpong, which serves as the entry point to Arunachal Pradesh. From here, you'll need permits to enter the state, so it's essential to have all the necessary documentation in order. The road to Tawang, a remote hill station in Arunachal Pradesh, is an exhilarating adventure filled with breathtaking vistas. You'll traverse winding mountain roads, pass through charming towns like Bomdila, and eventually reach Tawang, known for its stunning monasteries, pristine lakes, and the historic Tawang Monastery, one of the largest monasteries in India. The Tawang road trip offers an incredible opportunity to explore the lesser-known treasures of Northeast India, from its dramatic landscapes to its unique blend of cultures and traditions. However, it's essential to be well-prepared, as the route can be challenging, especially during the winter months when snowfall is common.
Best time to go: March–October
7. Darjeeling to Pelling – Distance:  77km – Time: 3 Hrs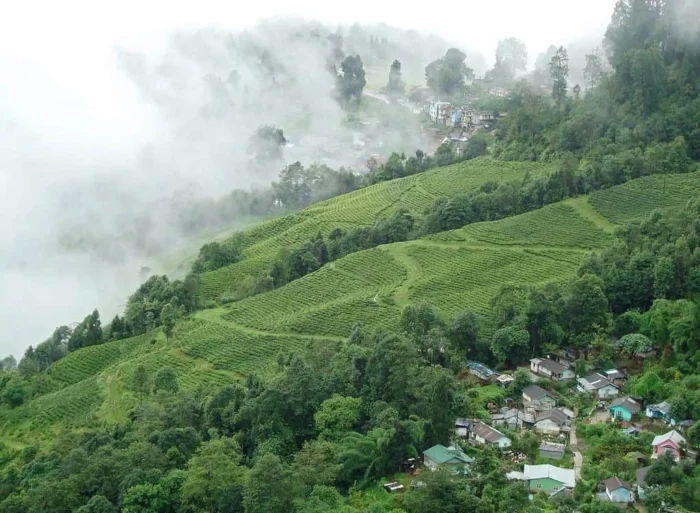 Lush tea gardens, majestic mountains and scenic landscapes on all sides are a sight to behold on this road trip. Stop at a tea garden and sip refreshing tea for an energy boost. The roads are perfectly maintained, offering a smooth ride throughout, and they're studded with numerous food joints. When you start from Darjeeling, often referred to as the "Queen of the Himalayas," you'll descend from this hill station known for its scenic beauty and world-famous Darjeeling tea plantations. The route to Pelling takes you through charming towns like Jorethang and Legship, nestled amidst green hills and terraced fields.
En route, you can make a stop at the beautiful Rimbi Waterfalls and the sacred Khecheopalri Lake, believed to be a wish-fulfilling lake in Tibetan Buddhism. Upon reaching Pelling, you'll be welcomed by panoramic views of the Kanchenjunga mountain range, including the majestic Mount Pandim and Mount Kabru. Pelling is known for its tranquil ambiance and offers opportunities for hiking and exploring monasteries like the Pemayangtse Monastery. Additionally, a visit to the ancient Rabdentse Ruins, the second capital of the former Kingdom of Sikkim, provides a glimpse into the region's historical past. The Darjeeling to Pelling road trip is a perfect blend of natural beauty and cultural richness, making it a memorable adventure for travelers seeking a peaceful retreat in the Himalayan foothills.
Best time to go: March–June, September–December
8. Mumbai to Mount-Abu – Distance: 758 KM – Time: 13 Hrs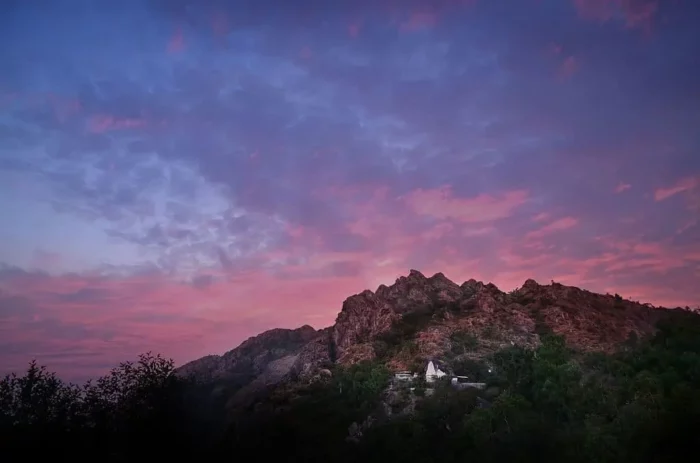 For those looking for some peace and quiet away from the never-ending hustle of the city life, and the deafening early morning alarms and bursts of short-lived caffeinated energy; this is the road trip to take. The best place for Mumbaikars to unwind and relax is Mount Abu, which is a short drive away.  Go all out and experience the three different cultures along the way: Maharashtra, Gujarat, and Rajasthan. But the trip is as wonderful as the destinations. You'll initially drive through the state of Maharashtra, passing through towns like Surat, Vapi, and Navsari.
The route then takes you into the state of Gujarat, known for its vibrant culture and industrial hubs. Along the way, you can make stops at places like Vadodara, home to grand palaces and museums, to immerse yourself in the state's rich history. As you enter Rajasthan, you'll be greeted by the Aravalli Range, and soon enough, you'll reach Mount Abu, the state's highest hill station. Mount Abu is renowned for its cool climate, lush forests, and beautiful Dilwara Jain Temples, which are a testament to exquisite marble craftsmanship.
You can also explore Nakki Lake, Toad Rock, and enjoy panoramic views of the surrounding hills from various viewpoints. The road trip from Mumbai to Mount Abu offers a unique blend of experiences, from the bustling urban life of Mumbai to the tranquil hill station vibes of Mount Abu, making it a memorable journey for those seeking a diverse travel adventure.
Best time to go: July–October
9. Visakhapatnam to Araku Valley – Distance: 116 KM – Time : 3 hrs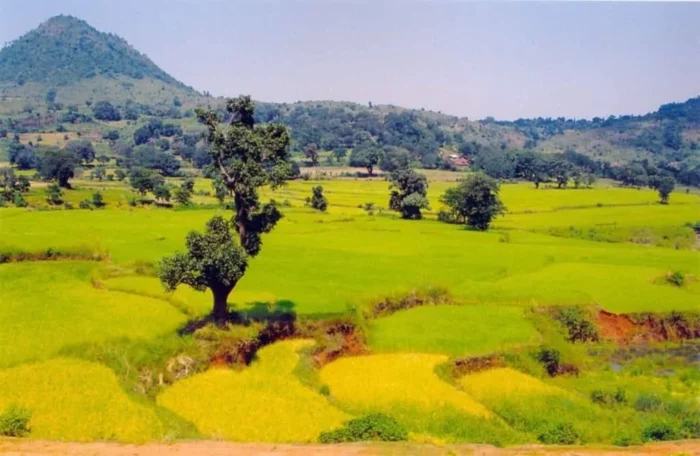 What could be more picturesque than the meeting of the massive of seas of the Bay of Bengal with the majestic Eastern Ghats? This favorable meet of the ocean with the mountains creates for a wonderful experience of those wanting to take a weekend road trip. he union city of Visakhapatnam never fails to charm its guests with its unique beauty and then there is Araku Valley that is led up to by curving roads carved in between majestic green hills, under the grey sky with the smell of fresh flora in the air there to accompany you on your drive up. From Vishakhapatnam, you'll head westward into the Araku Valley.
The road to Araku is a visual treat, with winding roads that take you through dense forests, coffee gardens, and picturesque valleys. Along the way, you'll have the opportunity to visit the Borra Caves, a stunning underground limestone cave system known for its unique stalactite and stalagmite formations. The caves are also a sacred site for the local tribal communities.
The Araku valley is famous for its aromatic coffee, and you can explore coffee plantations to learn about the coffee-making process. Don't miss a ride on the Araku Valley Light Railway, a heritage train that offers panoramic views of the surrounding landscapes. Additionally, you can interact with the indigenous tribal communities, visit tribal museums, and shop for traditional handicrafts. The Vishakhapatnam to Araku Valley road trip is a perfect blend of natural beauty and cultural immersion, making it a delightful getaway for nature enthusiasts and those interested in exploring the rich tribal heritage of the region.
Best time to go: October–March
10. The Golden Triangle (Delhi–Agra–Jaipur) – Distance:  449KM – Time: 7 Hrs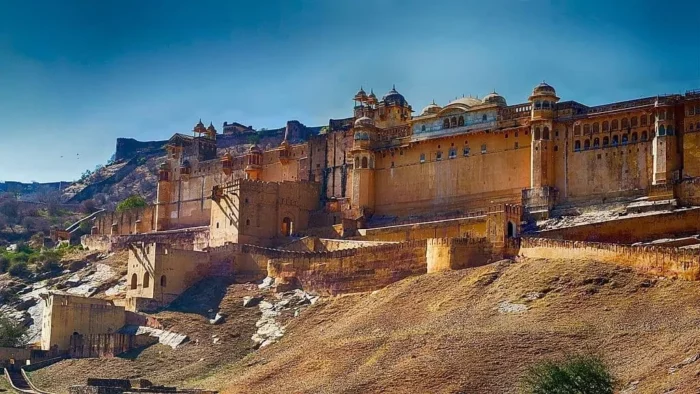 This list would be incomplete without mention of the classic Golden Triangle, which binds the three historically and culturally rich and diverse cities of Delhi, Agra, and Jaipur via the Yamuna Expressway and NH8. This road trip is both remarkable and picturesque, and dhabas and restaurants dot the best-maintained roads to quench hunger. Stretch it out to two or three days, and tick off the places in between: from the historic sites in Delhi (like Jama Masjid and Mughal Red Fort) to architectural and historical marvels of Agra (like Taj Mahal and Agra Fort).
Continuing your journey, you'll head westward to Jaipur, the Pink City of India. Jaipur is known for its vibrant culture and magnificent palaces, including the Hawa Mahal, City Palace, and Amer Fort. The city's bustling bazaars offer a chance to shop for colorful textiles, handicrafts, and traditional Rajasthani jewelry. Exploring the architectural wonders and vibrant traditions of Delhi, Agra, and Jaipur on this road trip provides a comprehensive experience of North India's rich heritage, making it a favorite route for travelers from around the world.
Best time to go: August–March
India has plenty of quiet nooks and unexplored places with untouched beauty, which you can visit with family and friends to create memories that last a lifetime. All this, away from the maddening tourist crowd.