Create a Bollywood Retro Look with 32+ Retro look Bollywood Dresses Ideas To Rock a Party
The fashion that evolved in the 1970s still sets a benchmark in the 2022 fashion industry. Most of the old and rustic trends are paving their way back. You might have seen the trend of bell-bottom pants returning. Madhuri Dixit, Helen, Zeenat Amaan, Dimple Kapadia, Mumtaz Madhvani, Asha Parekh, and Madhubala were a few of the leading ladies that immensely defined the wardrobe of Indian cinema, that spread throughout India. They brought the trend of playing with polka dots, floral prints, plaids, gararas, sleek Chiffon saris, spunky ruffles, elevating Bell bottoms, Anarkali, and Sharara and flared trousers. These retro-style trends have never been outdated; have remained in the fashion industry for ages. In the fashion industry, everything goes retro except the prices (Criss Jami). The vintage-style dresses reflected customs, culture, and traditions that were immensely followed by a woman of that time.
This started long back in time when Begum Akhtar or the Malika-e-Ghazal in 1942 Wore an elegant brooch on her beautifully draped sari, which set a trend in the 30s and 40s. Not only dresses, but retro hairstyles have also marked a trend in Indian society. From Alia Bhatt to Sonam Kapoor, all the B town actresses are donning the Bollywood retro style dresses of the 70s and 80s with glamour and confidence. Here are some of the lovely retro look bollywood dresses for you to rock the retro theme party. To be irreplaceable one must always be different – Coco Chanel
Let's have a look at Bollywood retro-look dresses for the lovely divas out there.
Full-length Anarkali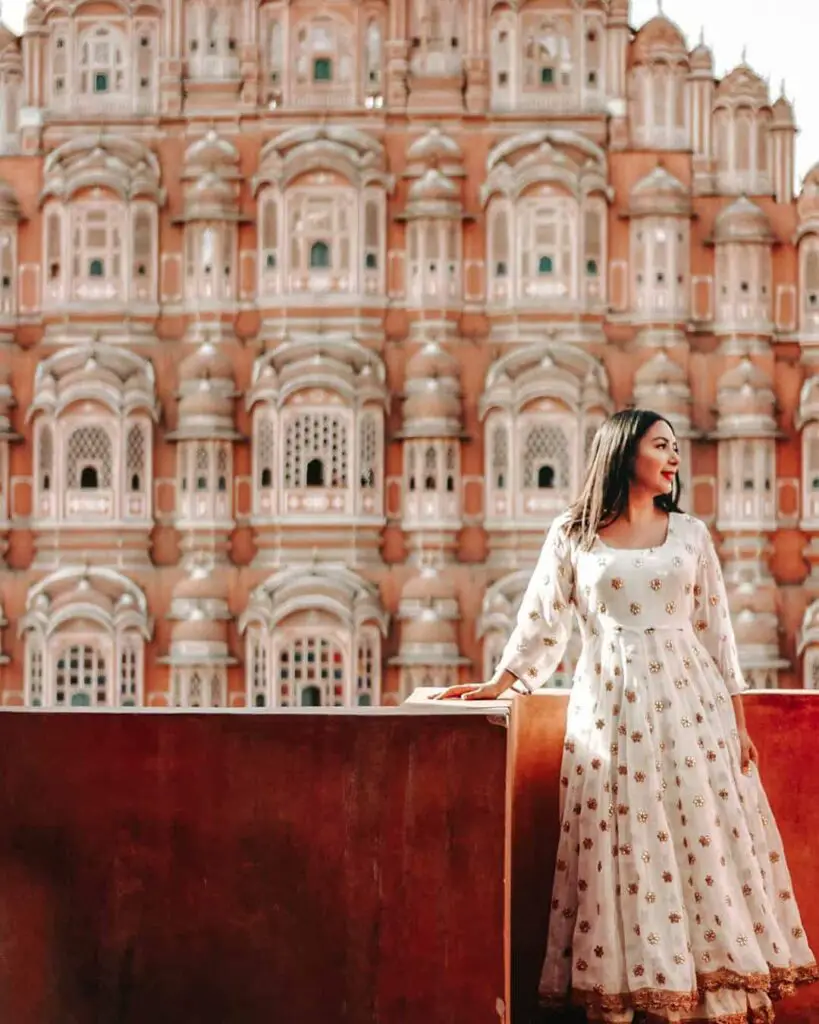 This strikes us back, in the year 1960 during the time of the release of Mughal-e-Azam when Madhubala was seen wearing a full-length Anarkali. She had set the fashion industry on fire, with her admirable look. The idea of wearing a full-length Anarkali is one of the best bollywood retro look dresses one can adore on a Bollywood retro night. Probably, this outfit suits all body types and makes you look gorgeous and stunning. Anarkalis are available in various materials including cotton, satin, net, silk, chiffon, etc. They are embedded with pearls, beads, and studs to make the dress look glamorous, but if you even prefer a simple Anarkali it would look adorable. Why stop here? You can comply with this look with a simple Kavali cap and a Sleeveless jacket just like how Rekha wore it in Umraojaan.
Flared pants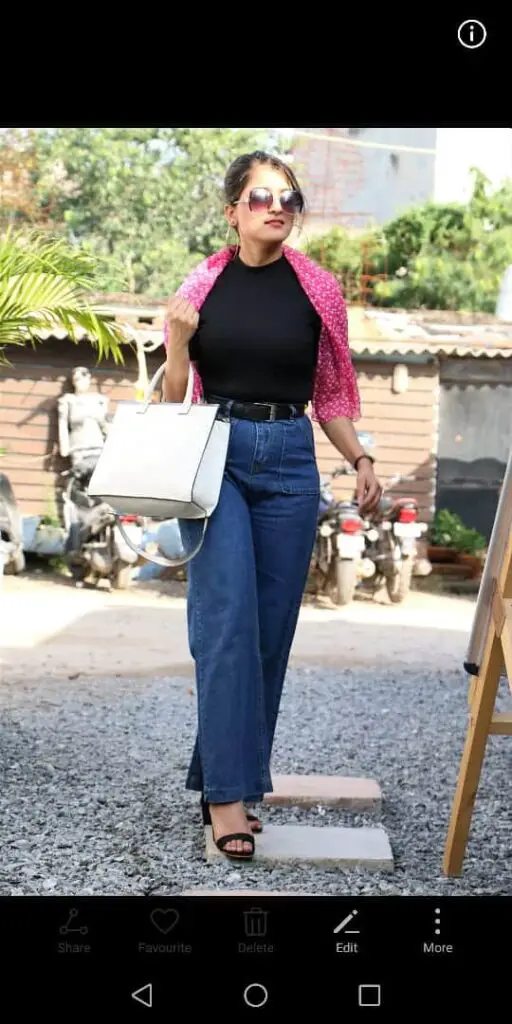 This look was inspired by the movie Hare Rama Hare Krishna. Flare pants were quite popular in the 1970s and became a major staple of the youngsters now and then. The trend went on for decades and people preferred wearing flared jeans as a style statement. Recently, we saw Deepika Padukone flaunting an adorable flared pant for the movie Cocktail. This trend was introduced by Neetu Singh as a classical pair in the retro station. Aishwarya Rai Bachchan was also seen carrying this trend forward in today's time. It is one of the amazing Bollywood retro-style dresses that you can adore at a retro theme party.
Polka dots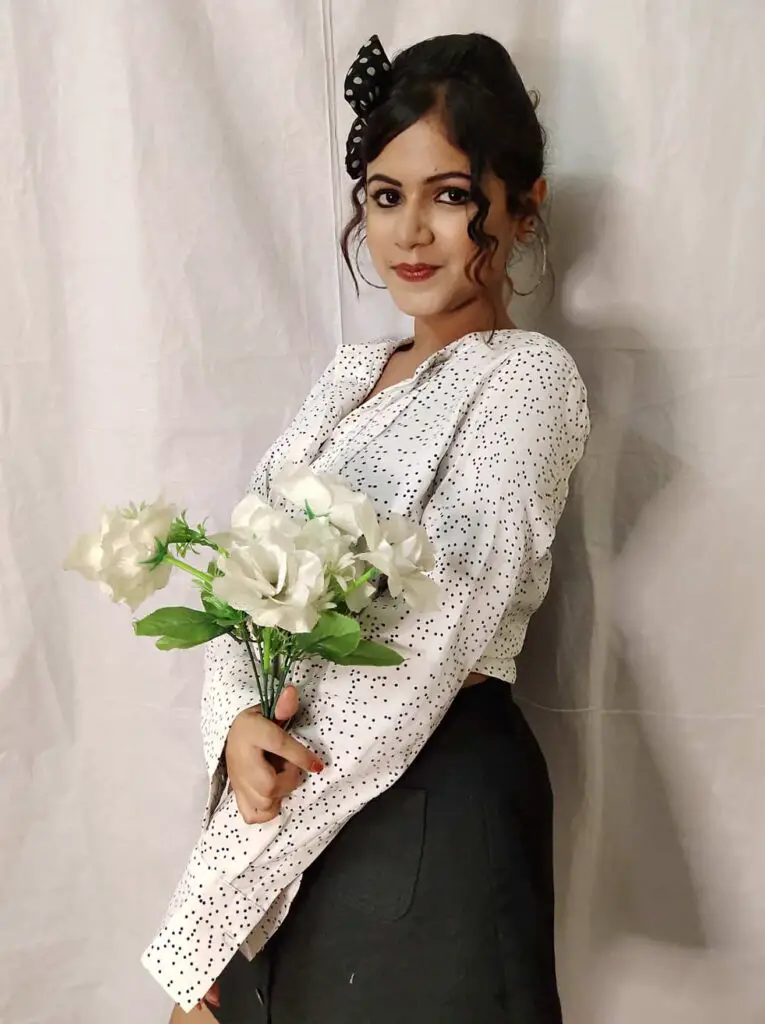 The trend was initiated by Dimple Kapadia who is popularly known as the Polka dot girl of the Indian fashion industry. She bought this trend in the 1970s, and the trend continues in the 2020s. The dress was seen in the movie Bobby where she wore a polka dot blouse and a mini skirt. This gives us a retro vibe and a glamorous look. You can comply with this look with a ribbon to tie your hair, again a classical trend. Polka dot scarves, T-shirts, and frocks also made an ongoing trend amongst women out there. Hence, this is a perfect idea for your retro look Bollywood dress that you are going to carry or a perfect Bollywood retro night.
High neck blouse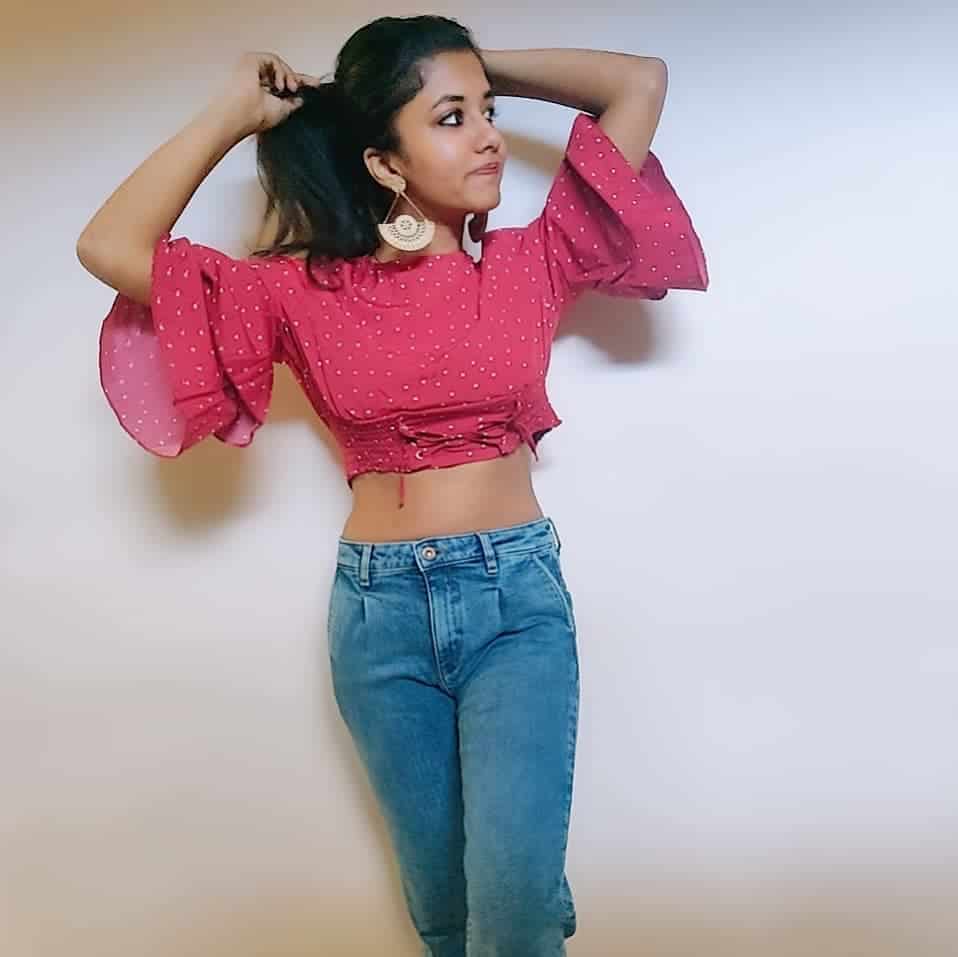 Almost every actress in the 1970s flaunted this look, a very common and generous trend of wearing a high-neck blouse with an adorable sari. The trend came back to fashion when Alia Bhatt, Deepika Padukone, Priyanka Chopra, and Sonam Kapoor were seen wearing the same high-necked blouse saris recently. This is a timeless Bollywood retro look dress, which can make you look elegant and classic. All you can do is wear a shimmering black high-neck blouse, with a plain glamorous Sari as Deepika Padukone wore. You don't need to top this look with anything, it's fabulous! So now you can consider this as a retro theme party dress that will make you look flawless.
Palazzo style jumpsuits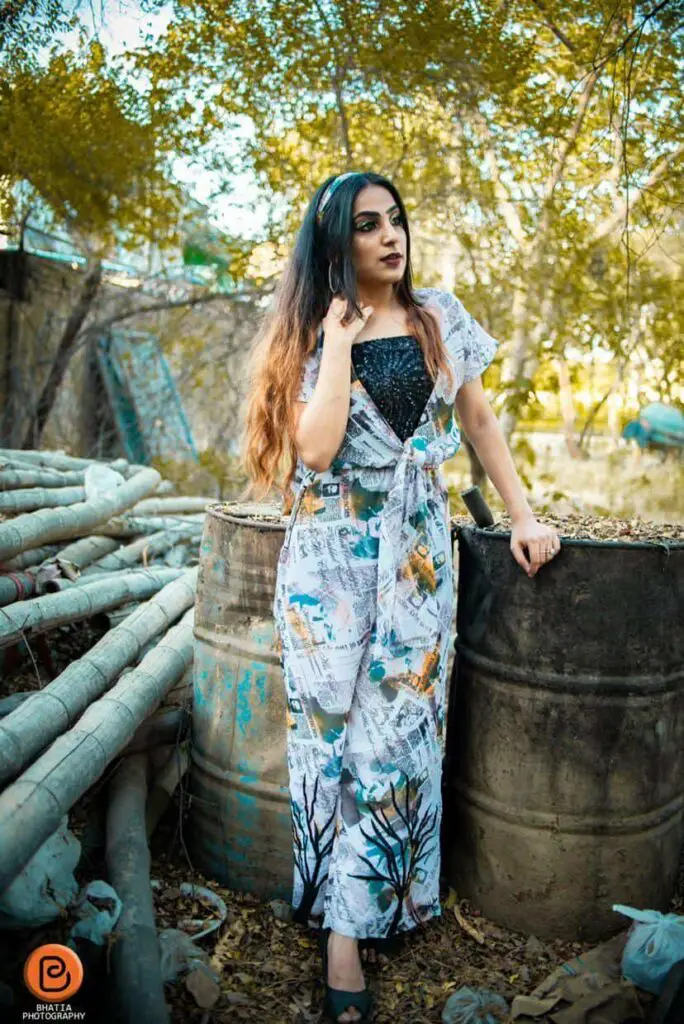 Well, this is a perfect Bollywood retro-style dress. Zeenat Aman in the song Chura Liya Hai Tumne was seen wearing a Palazzo jumpsuit. She wore a plain white Palazzo-style jumpsuit, which looked adorable and gorgeous on her. This trend was seen again when Malaika Arora wore the same concept. Not only in India, but this look has also immensely influenced Hollywood where Anna Passey and Chandler Kinney were seen wearing palazzo-style jumpsuits. Apart from this, you can style yourself with a small clutch and high heels keeping your hair look simple and sober.
Additionally, you can also try this overall Pantsuit to achieve a powerful yet Chic look.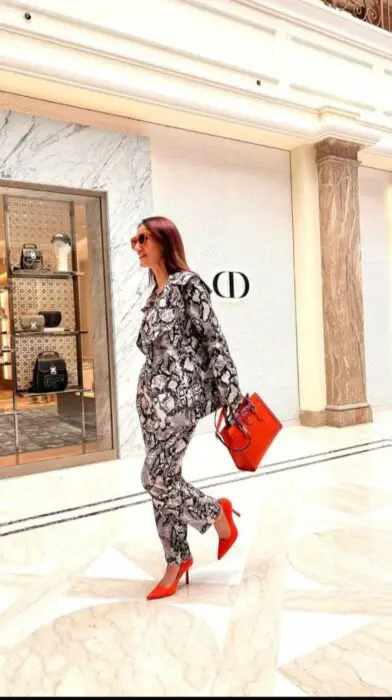 Blouses With Bubble Sleeves
Balloon sleeves are long, puffed sleeves that are gathered at the shoulder, puffed out, and then gathered again at the wrist. The sleeve may puff out lower than the shoulder at times, but it is still a full puff rather than a tapered flare. Wear puff sleeves if you have an hourglass figure and want to draw attention to your waist. Choose tops or blouses with subtle puff sleeves or darts and pair them with looser bottoms, such as flared trousers, if you have an inverted triangle body shape.
Lehenga with Choli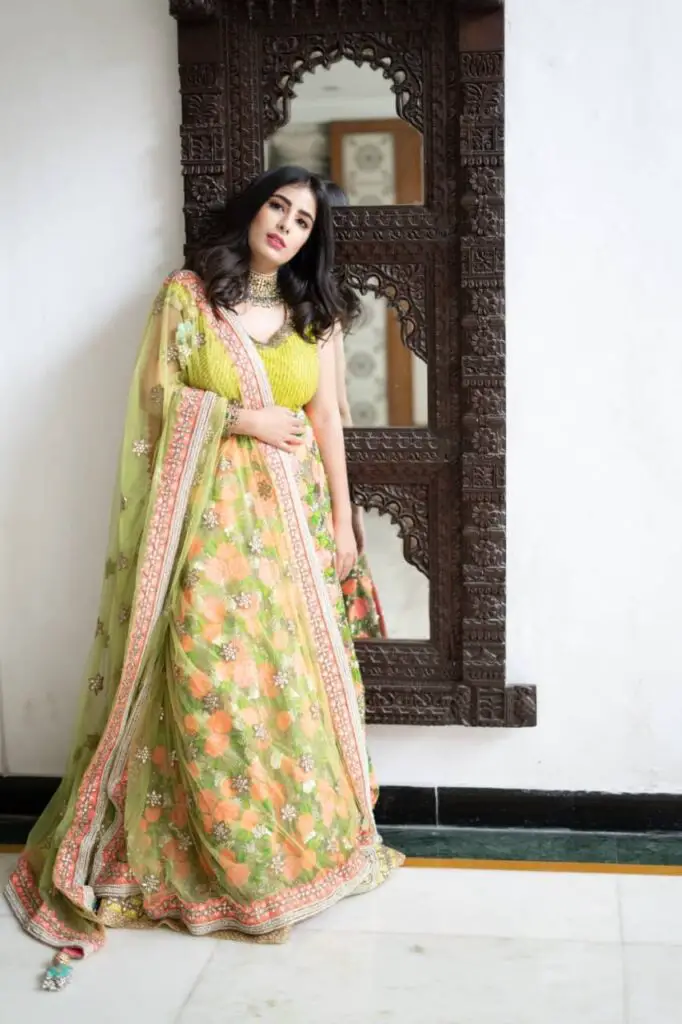 The Lehenga with a long Choli look was influenced by Leena Chandravarkar in the song Jaane Kyun Log Mohabbat. Apart from this, a simple Lehenga Choli looks that is seen in the movie Sholay, worn by Basanti aka Hema Malini. Chal dhanno…aaj Teri Basanti ki izzat ka sawal hai, remembered something? Lehenga and Choli can be worn in different colours if you prefer you can drape a dupatta. At times the Lehenga is heavy keeping the Choli very simple. All you can do is prefer a retro-style bun, with very simple and elegant earrings. You can wear matching bangles and put a traditional Bindi. A nose ring would also complement this pair. So here is another retro theme party dress.
Pop look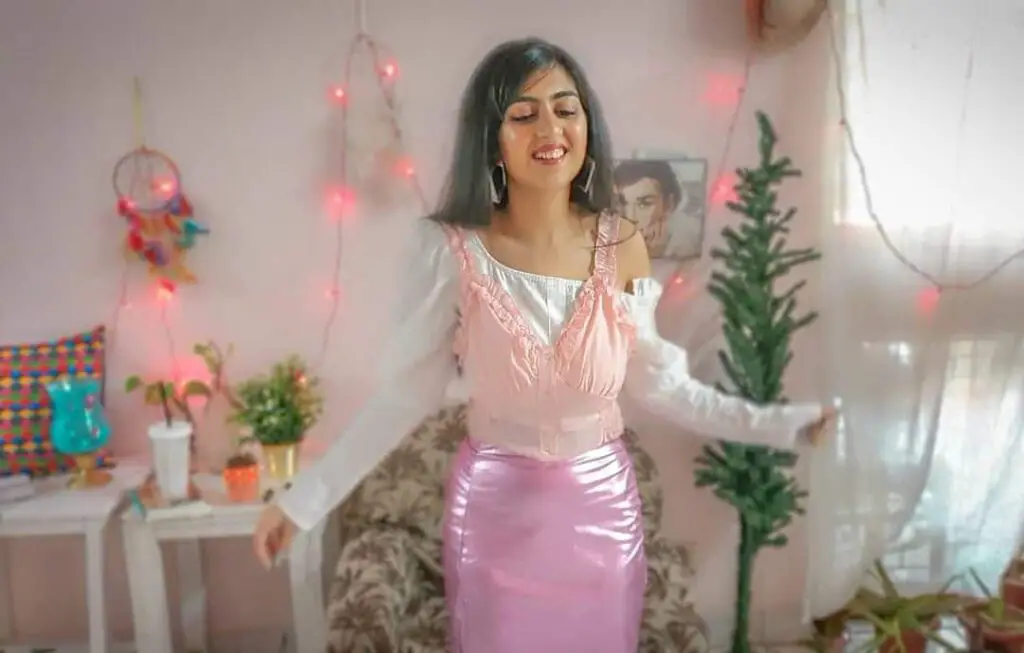 This is again one of the most amazing and shimmering retro-theme party dresses. The popular was brought in by Helen, a golden outfit that was worn by her as a cabaret dancer in the song Piya Tu Ab To Aaja from the amazing movie  Caravan. You can steal her look for the retro-theme party. Make sure that you comply with the look with glamorous eye makeup and the perfect pair of earrings.
Tomboy look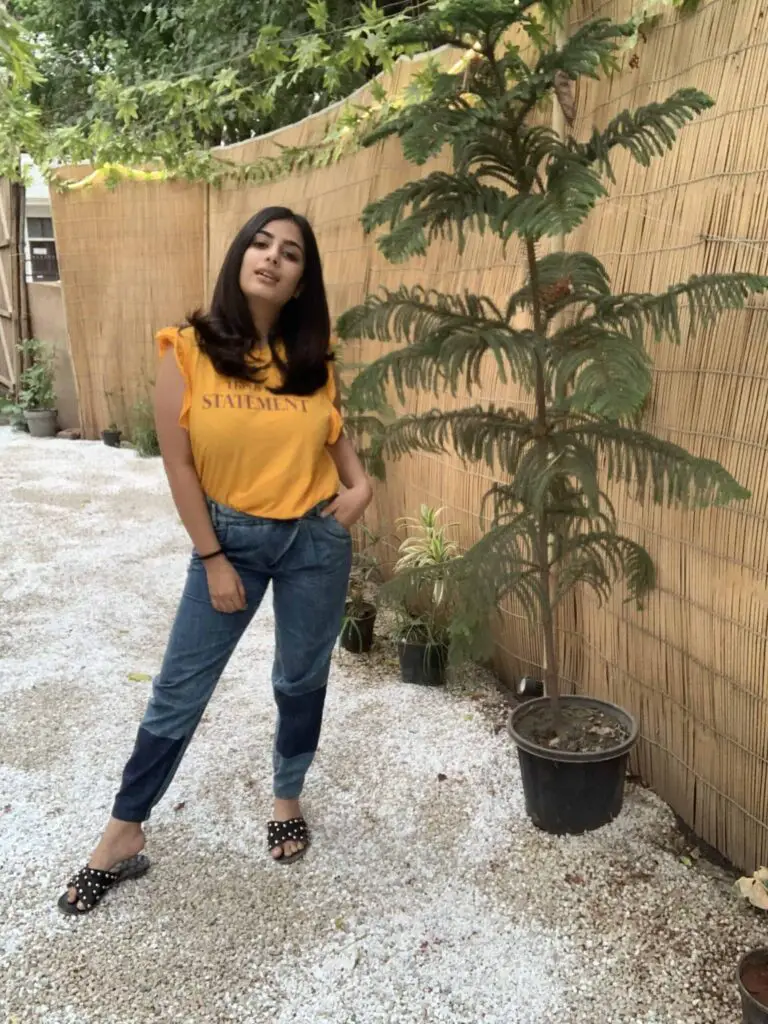 Kajol killed everyone with her tomboy look, which made her one of the favourite actresses of Bollywood after being Anjali of Kucch Kucch Hota hai. This is one of the most amazing and comfortable retro looks, just with a pair of jeans and a zip T-shirt/sweatshirt. Obviously, how can we forget the short hair and goggles she wore, but you can avoid them?
Chiffon sari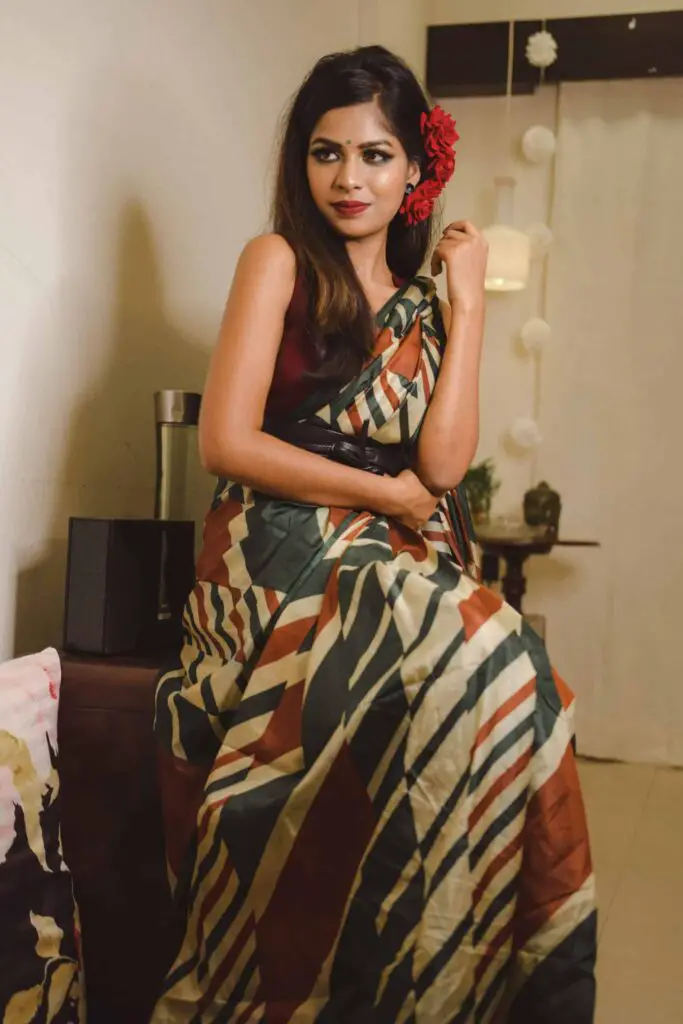 If you're at a retro-style party and you have not worn a chiffon Sridevi-style sari, then you are missing out on something in your life. The chiffon sari worn by Sridevi in Mr India became the heartthrob of the Indian fashion industry. Chiffon saris brought a trend then and now. We have seen Anushka Sharma wearing a chiffon sari in Ae Dil Hai Mushkil. The trend started a long back in the year 1981 when Rekha wore a chiffon sari in the movie Silsila. Later on, Dimple Kapadia also was seen wearing a chiffon sari in the movie Sagar. Kajol in Kucch Kucch Hota Hai also set a trend of wearing a chiffon sari with a lacy blouse. So now, this is a prominent idea for a Bollywood retro-style dress. Try this Bollywood retro theme dress idea India, the next time you have a theme party.
Wondering to have a change in your office wardrobe? Here are 10 Office Wear Ideas for Indian Women to Look Stylish and Professional
Flannel shirts
Flannel is a soft cotton fabric with a fuzzy nap on one or both sides. Brushing or its characteristic loose weave creates this napped finish. Flannel is distinguished from other woven fabrics by its "napping," which refers to the fabric's slightly raised texture. This characteristic, which is often achieved by brushing and is sometimes done on both sides, is what gives flannel its signature softness. However, the nap offers more than just a soft touch. A good flannel shirt can keep you dry in the rain and snow, as well as when you're sweating. It can be worn daily for a decade or more. This could be worn with flare pants to give a retro look when going to a party.
Chandani look (white)
When it comes to retro, how can we forget the Chandni look? We still remember watching Sridevi wearing a chiffon sari in the movie Chandani. It's not about the sari, it's about the white look she wore. So next time when you're planning to go for a retro-style party make sure that you are dressed solely in white. You can prefer wearing a simple white Anarkali or a regular suit.
Punjabi Patiala suit with collared Kurta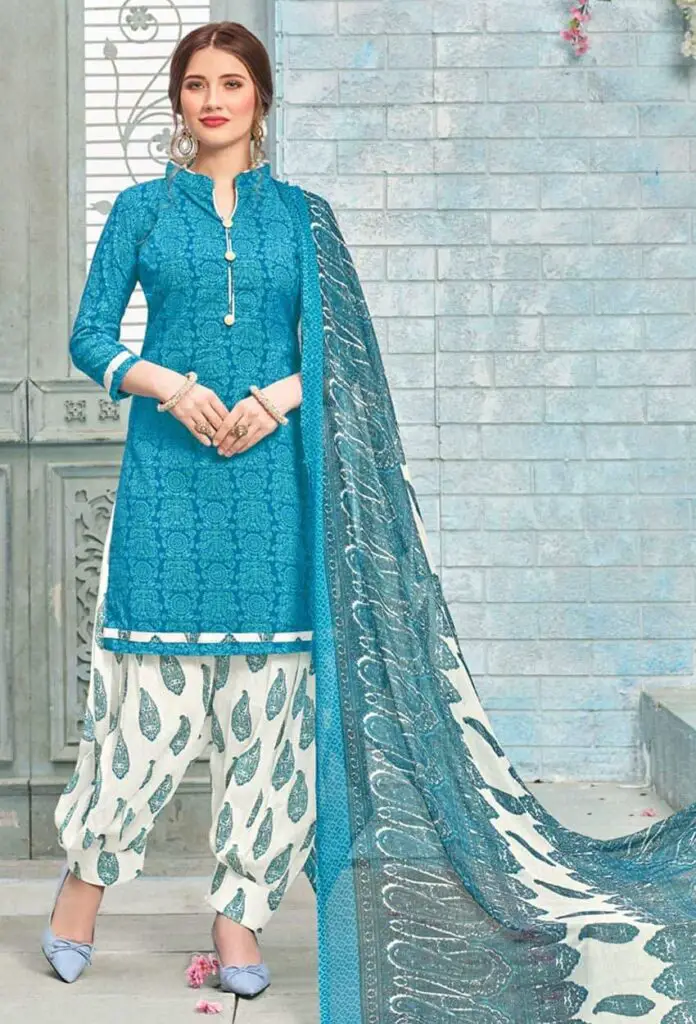 This dress is inspired by the look of Rani Mukherjee in the movie Bunty and Babli. She was seen wearing colourful Patiala salwar with a yellow short Kurta, colour style along with a Jhola. This is a very colorful and vibrant dress that you can wear at any party especially if it's a retro-style one. You can prefer keeping your hair open just like how Rani Mukerji kept in Bunty and Babli. This is one of the most vibrant retro-style dresses.
Are you somebody who likes to bleach but has sensitive skin? Well if you are one of them, here is something that can help! Top 10 Bleach Creams for Sensitive Skin
Om Shanti Om look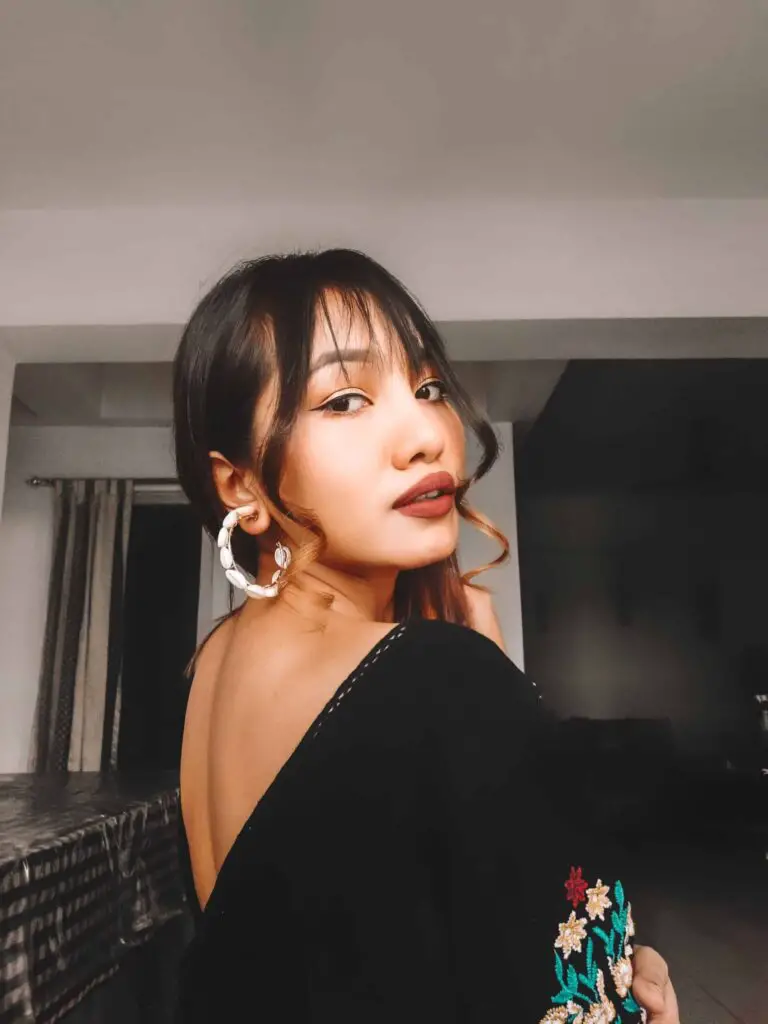 Do you remember Deepika Padukone in the movie Om Shanti Om, when she wore a pink iconic dress? The look first can be made more adorable with a backless top, complied by heavy jewellery and a bun. So now if you're trying to bring down this look in your life, make sure that you look perfect in this retro-style dress.
Peasant Blouse
Peasant tops for women are blouses inspired by traditional European peasant attire. This casual top has a wide neckline, short and puffed or long and full sleeves, and stretchable or smocking at the waist, cuffs, and neckline. Peasant blouses were a practical and fashionable item that women could make at home. Though the garments were typically simple in construction, they were heavily richly decorated with embroidery and hand smocking. Traditional Romanian and Hungarian garments served as inspiration for these blouses. Brown, red, and grey were the most popular colours for peasant clothing. Both men and women wore thick leather clogs. These look great with skirts. If you are going to a retro party, try pairing it with a retro hair band and hoop earrings for a better feel.
Tight-fitting churidars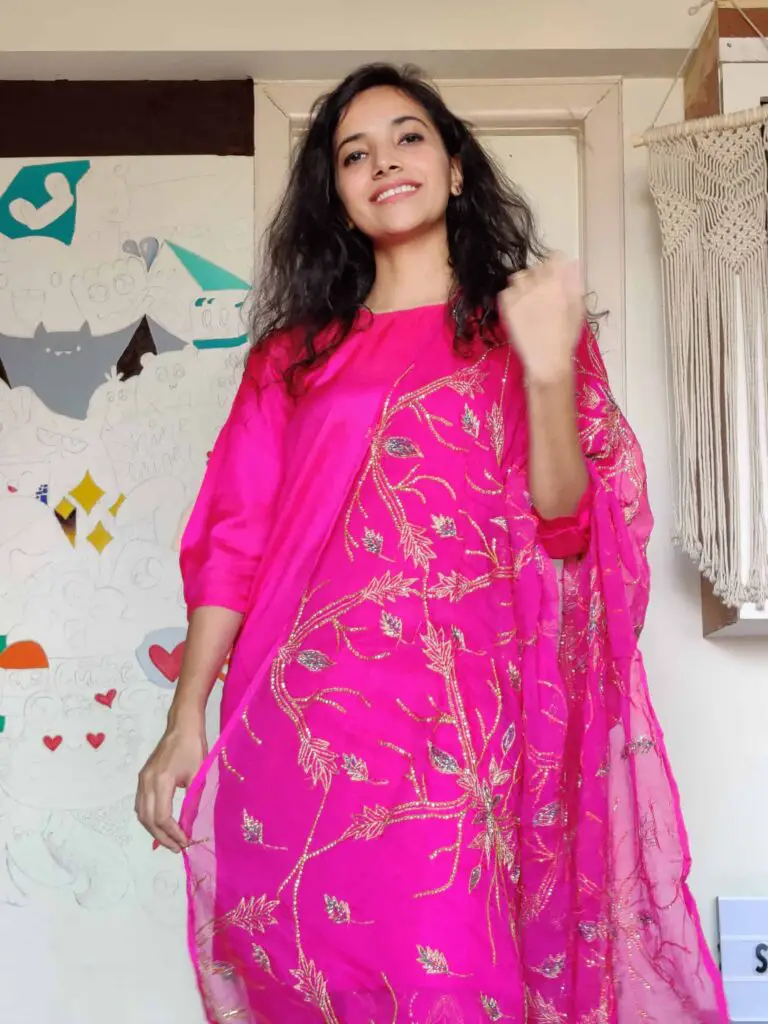 This look was inspired by Leena Chandravarkar from her very famous song Dhal Gaya din Ho Gayi Sham. She wore a skintight churidar with a sidecut Kurta. This look was again seen by Deepika Padukone in Om Shanti Om. You can complete this look with a satin ribbon, high heels, and beehive hairstyle, and round earrings. If you want you can prefer wearing leggings instead of a cotton churidar. This is one of the most amazing Bollywood retro-theme party dresses.
The Naagin look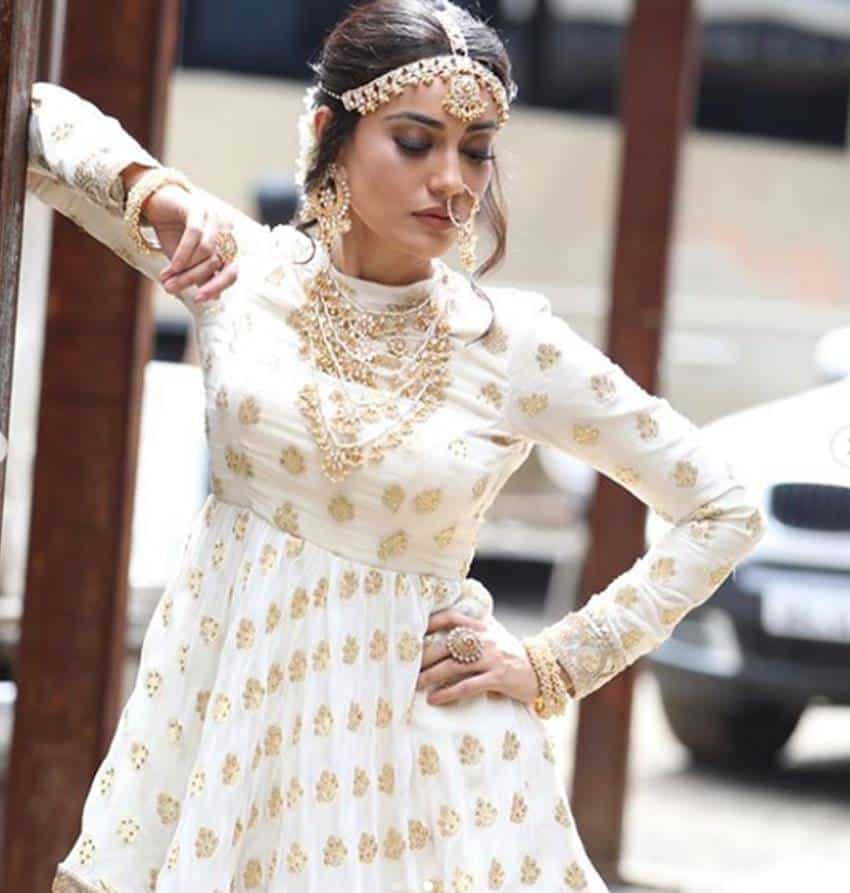 or maybe this!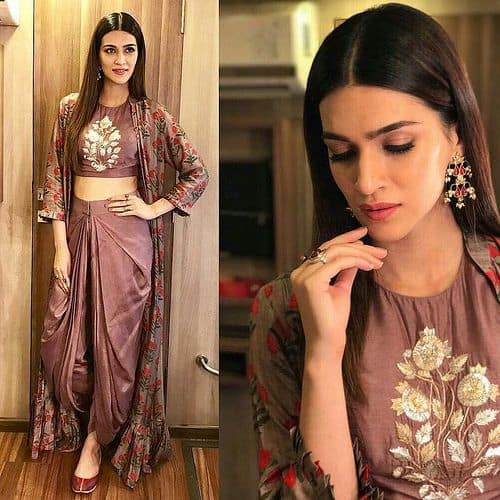 Sridevi from the movie Naagin stole this look and it became a trend around the world. This can be an amazing retro-style dress for you, for your retro-style party. The dress can be worn with heavy work spaghetti or a cropped blouse, with Dhoti pants. This look is appreciated for its uniqueness and makes you look stunning and gorgeous. This retro theme dress idea in India is still loved by all the ladies.
Phiran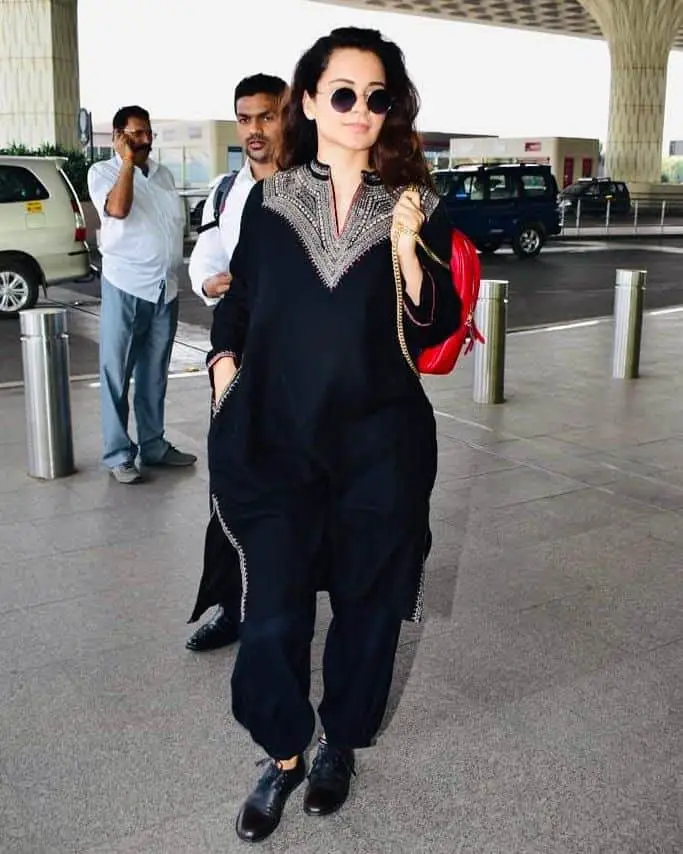 You might be thinking what a phiran is. Don't worry, do you remember the look of Sharmila Tagore in the movie Kashmir Ki Kali where she wore a mesmerizing dress? That is a Phiran. It is a long Kashmiri Kaftan along with a salwar. It is very loose sometimes, making it look adorable. This dress is also known as Taranga, in various parts of India. You can comply with it with a very simple look including earrings. Don't overload this look with lots of jewellery and makeup. This can be one of the best and perfect Bollywood retro-look dresses.
Japanese Kimono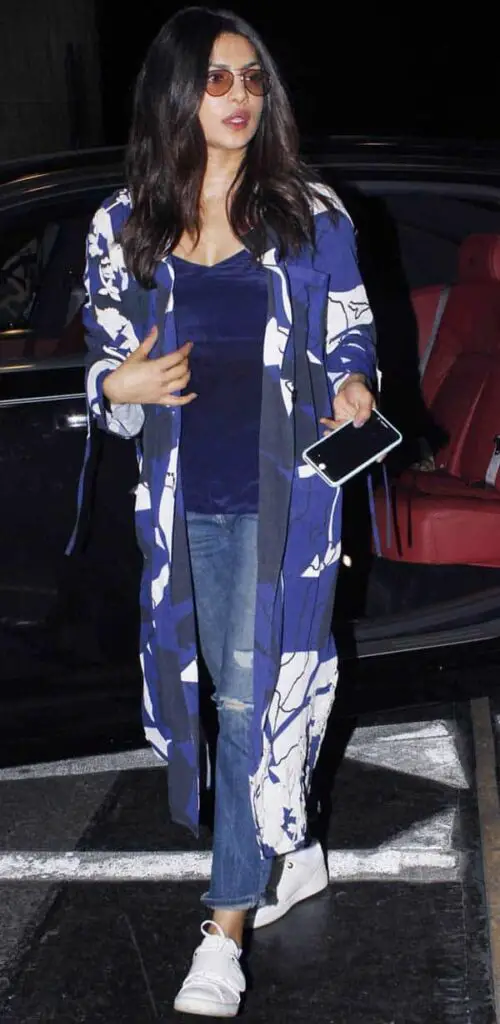 Asha Parekh in Love in Tokyo, and Helen in Howrah Bride Martin set another trend by wearing a floral kimono. Kimonos are Japanese dresses, made out of solid colours. These are mostly styled with Japanese fun and flowers on the hair. Deepika Padukone was seen wearing a Japanese kimono in the movie Chandani Chowk to China. She looked immensely gorgeous and stole all the beauty she could. DP looked like Mera Naam Chin Chin Chu girl. So now when you're thinking of style for a Bollywood retro party, make sure that this is the dress you adore for your party. It is an amazing Bollywood retro-style dress.
The Kangana look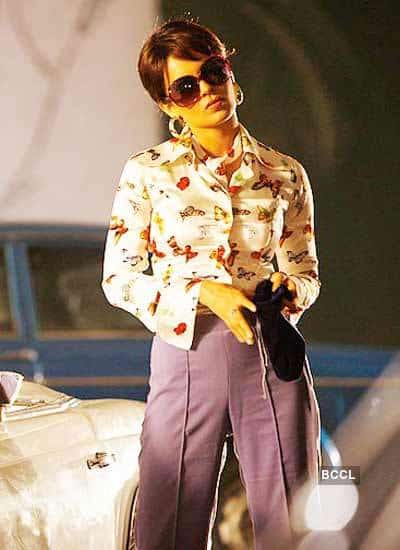 Kangana Ranaut in the movie Once Upon a Time in Mumbai brought in some amazing 70s dresses including saris and evening gowns. She once again touched up the retro trends with her headbands, buns, winged eyes, and amazing costumes. You can get inspired by her look and wear something exotic. The peach sari that she wore in the movie is an amazing retro-look dress. She has definitely given us all an amazing retro theme dress idea in India.
Chic floral print gown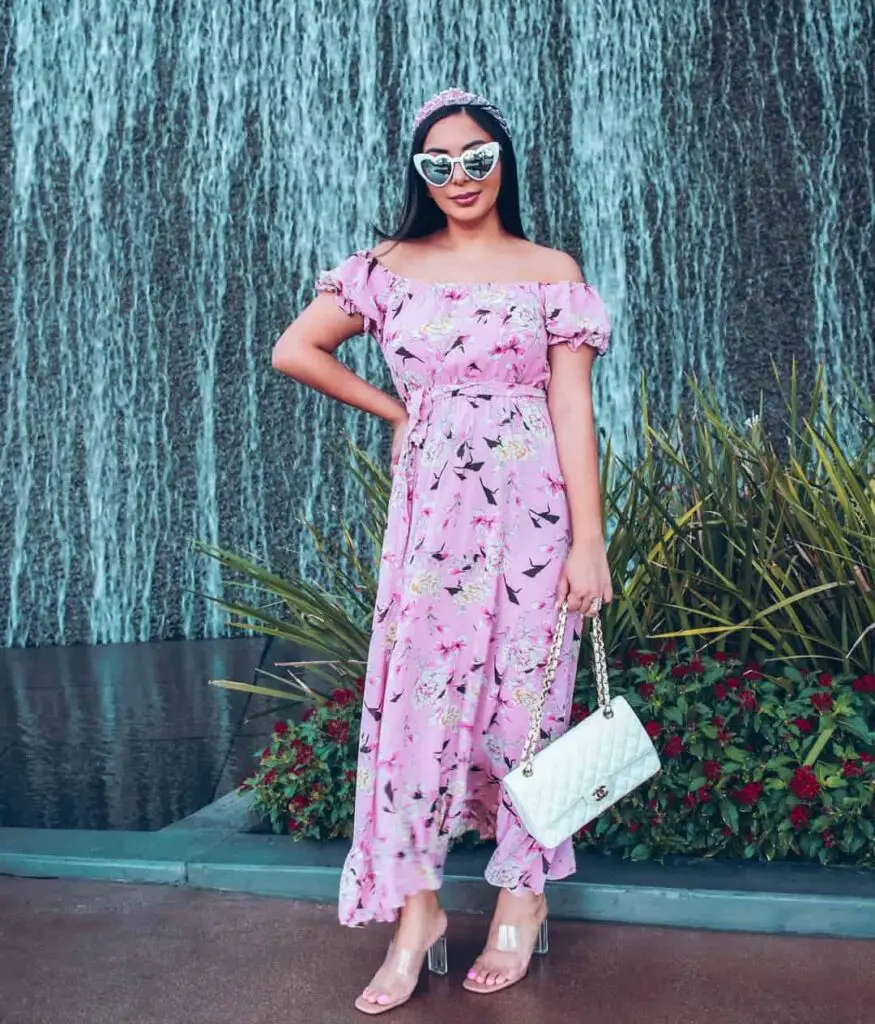 The floral print gowns were worn by vintage actresses, In the 70s movies. It is a perfect dress for a retro-style party, wedding reception, or cocktail. Summers are approaching; having a nice and exotic dress would make it easy to survive. You will glow like a princess in these floral dresses. One of the most vibrant and famous floral dress looks is a pink and light blue floral design that makes you look gorgeous. All you can do is wear a beautiful tiara and comply with bracelets. Don't forget to keep your hair open. This is a perfect retro look dress you can wear any time anywhere.
Sharara and Gararas
This is again one of the most amazing natural-style dresses that you can wear for a retro-style party. Sharara we were seen in movies in and around the 70s and 80s. Shamita Shetty wore Sharara in the song Sharara, which gain popularity. Apart from this Aishwarya Rai Bachchan and Kareena Kapoor Khan were seen wearing a Sharara on many occasions. A major difference between a Sharara and a garara is the use of fabric, gararas are wider and use more fabric. Most of the time, Sharara and gararas symbolize the Mughal Era, where Muslim women made this a part of their awesome wardrobe. Recently Sara Ali Khan was also seen wearing a vibrant green colour Sharara with amazing green bangles. She looked adorable. In this retro theme dress idea in India, you will look gorgeous too!
Acid-washed jeans
To achieve a lighter, bleached colour than regular denim, acid-wash jeans are made with chlorine. The wash process of acid wash denim does not use actual acid. Instead, pumice stones soaked in bleach are used to change the colour unevenly. The result is frequently splotchy yellowish patterns. The acid-washed jeans trend emerged in the mid to late 1980s and faded four to five years later. This fashion seemed to coincide with the late-'80s big hair craze. However, the trend began in early 2022, when people paired it with bold and bright tops.
Baby-doll dresses
Baby doll dresses are short, loose-fitting dresses with an empire waist that sometimes resembles a negligee. The term is said to have originated in the 1956 film Baby Doll, where it was used to describe the dresses worn by the lead female character. A babydoll is a casual, loose-fitting nightgown worn by women to bed when they are not comfortable wearing only their intimates. They are more breathable and lighter than pyjamas. The babydoll dress, like so many other '90s fashion trends that have made a comeback, is returning with hotter seasons and visions of days on the boardwalk or in the park. They're light and airy, and they look great with your favourite sandals and a simple bag.
Straight slit cut suits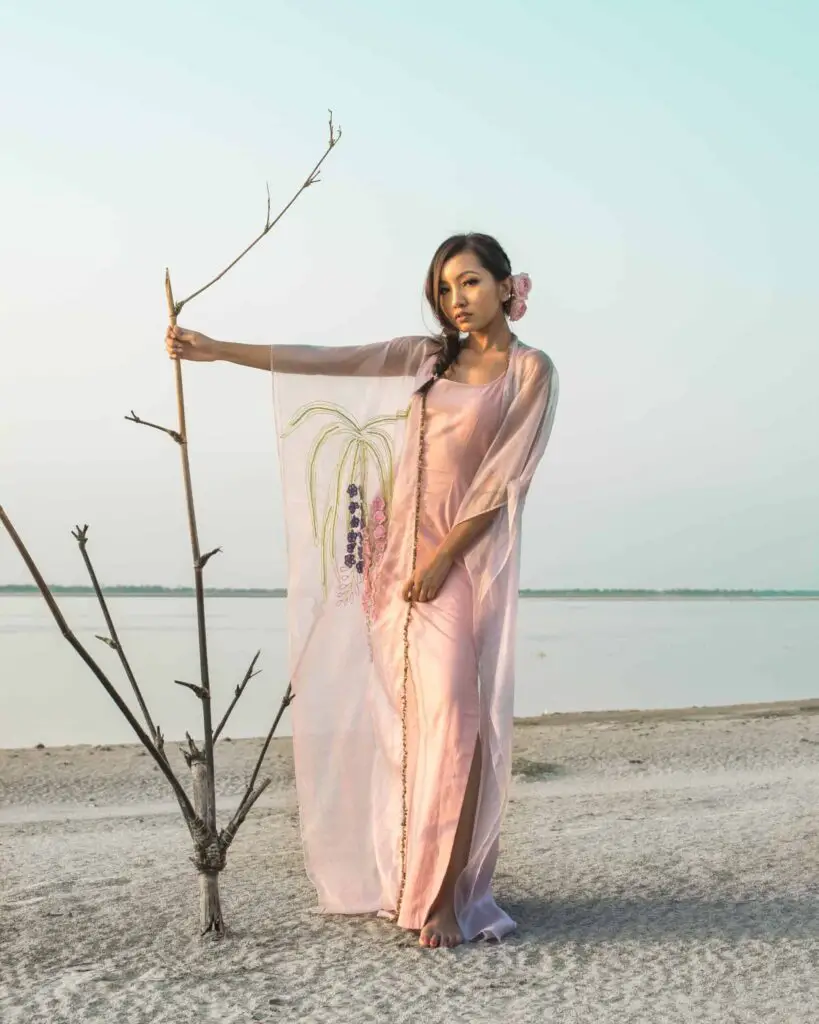 When stars like Rekha and Neetu Singh wore straight-slit-cut suits in their movies, this became a general trend in the 1970s and 80s. The suits came into a trend when the A-line suits got ditched, people started referring to straight slit-cut suits rather than A-line suits. Diya Mirza brought the trend of the suits again with Rehana Hai Tere Dil Mein. The slit-cut suits are momentous and unique. They look simple and trendy, you can comply with a simple clutch and very little jewellery, braided hair, and makeup. It is a perfect retro-look dress for your retro-look party.
Dhoti saris
The amazing and most common Indian attire, worn by women in the Indian fashion industry is the Dhoti saris. This is mostly a 9-yard garment that can be worn amazingly. You can also call it a Maharashtrian draping style sari. The saris were prominently worn by various actresses in Vintage Bollywood movies. Shilpa Shetty and Sonam Kapoor again brought this look back into the Indian Fashion industry.
The Indian sari is a garment that is popular across the globe for its gracefulness! When a woman adorns herself with a six-yard seamless cloth, it lends her a timeless elegance. There are numerous styles of draping this staple apparel. Among the different types of saris available in India, the most enchanting of them all is the traditional Banarasi sari. Popular for its intricately woven motifs, the Banarasi sari is crafted using gold or silver zari and silk threads. Artisans take months to weave an alluring piece, blending each thread into the rich Indian heritage.
Banarasi saris are crafted in Varanasi, also known as Banaras and hence the name. An Indian bride's trousseau is never complete without this captivating ensemble. Intricate intertwining floral motifs that adorn the Indian Saris, especially the beautiful pallu, add to the grace of a new bride.
If you want to up your sari game, a Banarasi sari is a must-have in your wardrobe. You can steal the show on any special occasion and turn heads. A Banarasi sari adds elegance and charm to your look. Be it a wedding function or a festive occasion, you can drape it and effortlessly make a style statement. Vibrant hues add to the appeal of Banarasi saris. An awe-inspiring colour palette embracing a golden hue is what makes this ensemble unique. These saris are very much in trend and can help you rock traditional, retro or modern look like a pro

Asymmetrical frills saris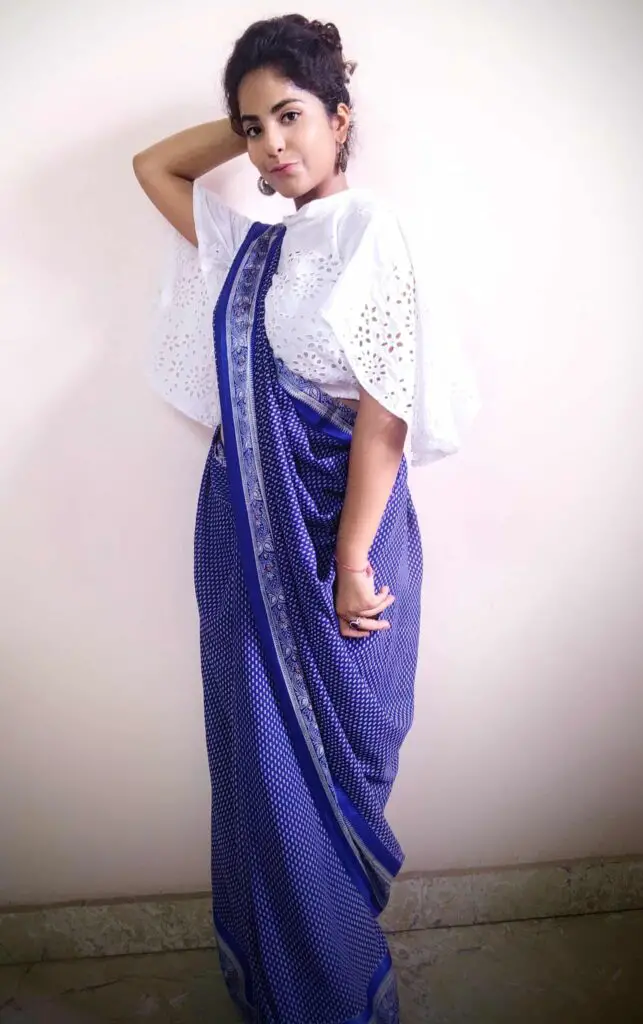 The saris got famous for the look of Mumtaz and Saira Banu when they flaunted their asymmetrical frill saris, which attracted the attention of many girls of that generation. Mostly all the heroines of that time wore this type of sari at least once. The thrill sari set a fire in the Indian fashion industry. This look was resuscitated by Deepika Padukone and Om Shanti Om and by Priyanka Chopra in Teri Meri Kahaani. Apart from this Shilpa Shetty, Sushmita Sen, Sonam Kapoor, and Kriti Sanon also wore these dresses in public appearances. So now when you are thinking about a retro-style look, wear this awesome retro-style dress. Don't think and just try this amazing retro theme dress idea in India.
Shimmering gowns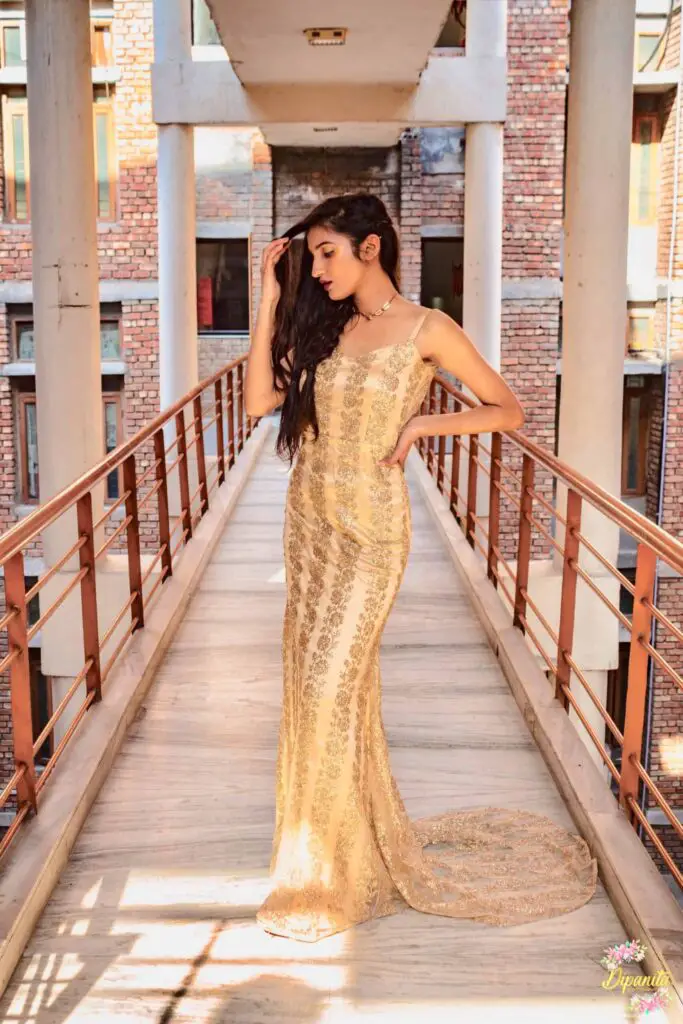 Do you remember the song Pyaar Karne wale from the movie Shaan? If yes then remember Parveen Babi wearing a shimmering sequined gown that again hit the Indian industry deeply. This was a deep-neck, long-flowing gown that can be worn at parties. Hence, this is again the prettiest retro-style dress you can wear at a retro-style party.
Denim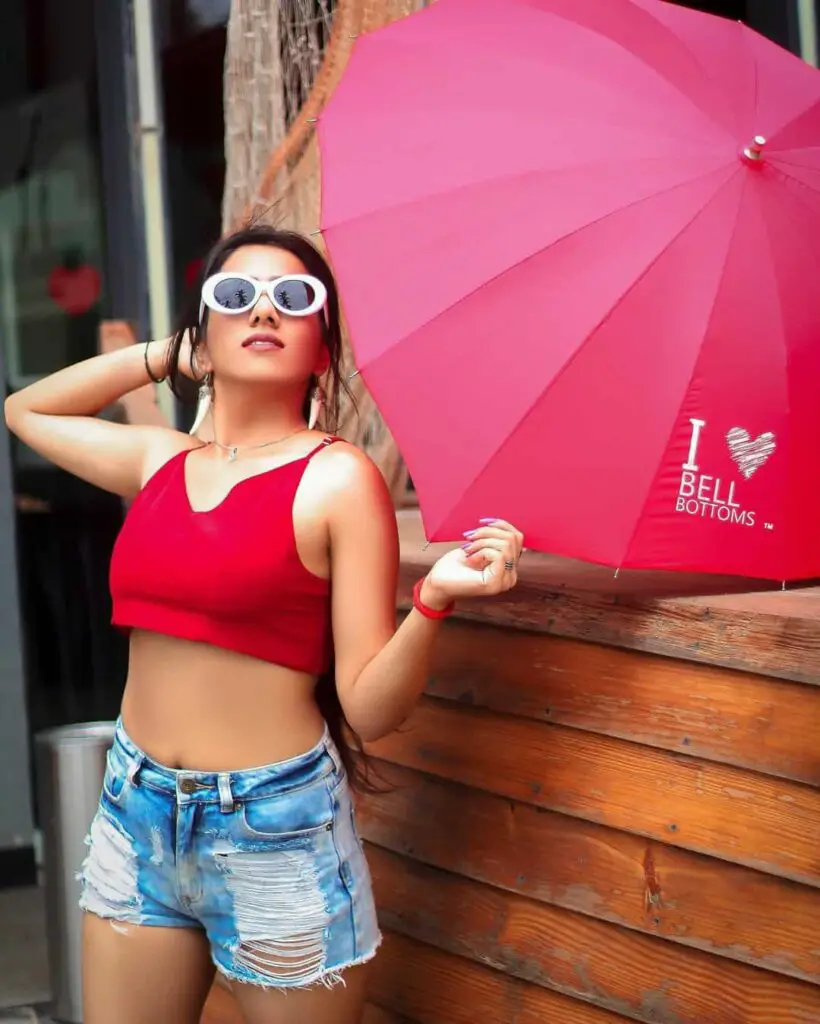 Urmila from the movie Rangila brought the 90s college look when most of the young generation started wearing denim shirts along with color pants, denim, and skirts. These shirts are still in trend and give sporty vibes. Now if you do not prefer to wear an Indian traditional or modern look, you can wear a denim shirt as a retro-style dress. It is more comfortable and cosy. Not only denim shirts but denim shorts were also popular back then too. It is a popular retro-theme dress idea in India.
Halter sundress
A halter dress is one with a strap that runs from the front of the garment around the neck. The front portion of halter dresses is held in place by a halter-like strap that is wrapped around the wearer's neck. These expose large areas of the back and shoulders, creating an attractive appearance. Halter dress styles can vary depending on several factors, including the type of halter neck used, the length of the dress, the fabric, its designs, and patterns.  Halter dresses are frequently made from silk, cotton silk chiffon, georgette, brocade, net, satin, and tissue. It's perfect for your next retro party, we bet!
Paper-bag Trousers

The high-waist, paper-bag pant was a popular design in the 1980s and is still popular now. This classic aesthetic was popular on the big screen during the black-and-white period, and it has now made its way back to the fashion runways. These pleated pants are noted for their comfort and may be dressed up or down.
Sleeves with Ruffles
Ruffles were quite popular in the 1980s. This vintage-fashion combo, however, can now be seen in Vogue. In this image from the film, Hema Malini wears a ruffled-sleeve top with a patterned-fitting dress. This outfit is luxurious when accessorized with a tiered, pearl choker and matching bracelet. Furthermore, the floral design on her dress has become a trendy print that we see on many clothes.
With the temperature rising over in northern India, the heat has intensified and so has the tan! But Don't worry HERE ARE 15 Best Tan Removal Face Washes in India for Men and Women Both
Conclusion
So, here for 30 amazing and mind-blowing Bollywood retro-style dresses for your retro-style party. Starting from Hema Malini of Sholay to dimple Kapadia of Bobby always made up a trend in the Indian Fashion industry. All that goes comes back. All the trends that were famous in the 80s and 90s are coming back slowly and steadily. India and actresses are wearing these retro-style dresses, making them look gorgeous and stunning. So now when you're planning to go for a retro-style party make sure that you choose a proper costume/dress from the list above.
FAQ
What do you wear to a retro theme?
Generally, older generation dress is worn on a retro theme. A look/outfit that would match the 1960s-1980s would make it look like a retro dress. It should match up to the trends that were followed at that time. It can be your dress, hairstyle, jewellery, bags, or even footwear.
What is a retro theme?
Retro style is a style that imitates or deliberately derives from historical past habits, patterns, or art forms including music, types, fashions, or attitudes. It may also be called "inspired vintage" The "nostalgia period" is usually in mainstream culture for the two decades 20–30 years before the present one.
What is retro attire?
Retro attire means, vintage clothing and a nostalgic look that takes you back to the 90s. The look is inspired by the tradition and culture and trend followed then.
How do I get ready in a retro style?
There are various ideas of getting ready in a Retro style, if you want you can just drape a chiffon sari to make it give a retro look, you can use floral prints or polka dots along with scarves to go for a retro party.
What is retro clothing?
Retro clothing is a trend that was followed decades ago, either set up by a celebrity. Just like how Dimple Kapadia set a trend of wearing polka dots.
How can I look retro Bollywood?
Well, it's not difficult, all you need to do is get inspired by some of the actresses of those times and adopt a look that suits you the most. If you are a Western woman, you can prefer wearing the Kuch Kuch Hota Hai look. But if you're comfortable wearing a frock then having a glamorous polka dot or floral print frock would suit you the most.
We know now you are ready to rock these retro theme dress ideas in India! So, thank us later.
Read Suggestions: Do You know there are 15 types of Girls!! Which one are you?