Fashion Trends 2023: Top Fashion Trends You Must Follow in 2023
With the new year, comes new fashion trends. Some of these fashion trends include fashion from the 70s and 80s. These trends will rule in spring 2023 as well. You can wear these fashionable clothes even on a daily basis. Say yes to the fashion trend 2023. So we are going to cover new fashion trends for girls 2023 and then all the Latest Fashion Trends for women in 2023. So, ya we know we can't go out much this year, but let us stock for the later days. What say? Here We Go!
Here is a list of Fashion Trends to follow in 2023:
Crochet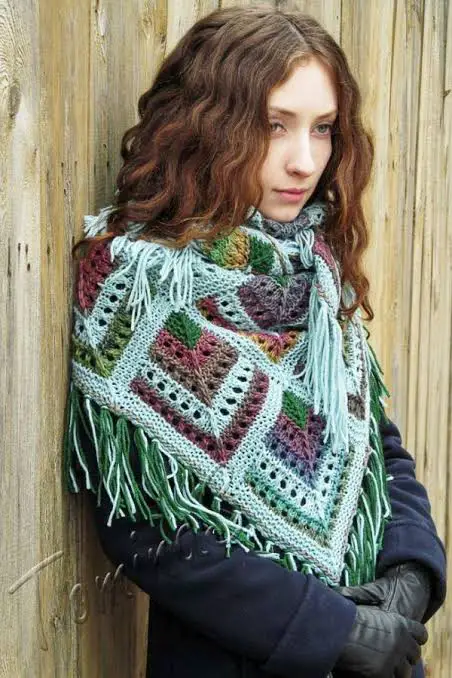 Summer 2023 fashion trends: Yes, you have read correctly. It's time to take out that beautiful crochet that your grandma made for you with love. The colors of the crochet are perfect to define spring. Fashion always looks for sustainability and what is better than this? Fashion 2023 will bring the bond back.
The handmade crochet is passed from generations and hence all the blessings that a person wants. You can also ask your mom or grandma to make crochet midi's that you can wear in the streets. Or you can go for the long hand-made coat crochet with different colors. Add this to the women's collection 2023. Make crochet your style statement this year.
Polka dots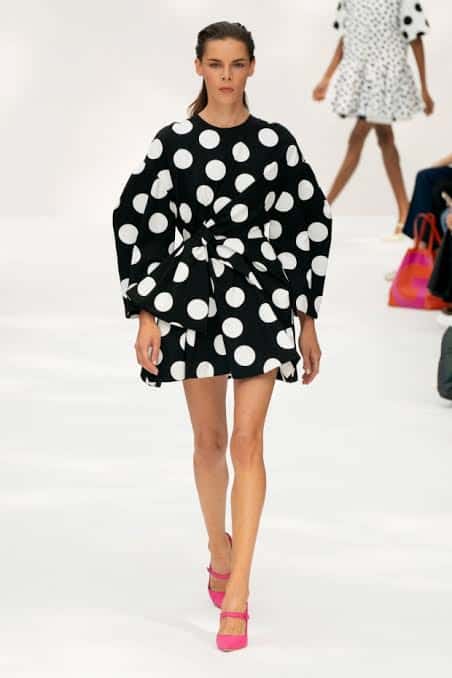 Thought that polka dots were old? Well, you are wrong or misjudged these polka dots. According to the fashion trend forecast 2023, these dots are not just your average dots but are something else.
It's time to change your wardrobe again. If you are the person who loves these dots but can't wear them because of the trend than its time to wear these with your chin up. Fashion 2023 has made you realize that polka dots are just not for children and oldies but are for teenagers as well. It's time to change the game.
Fringes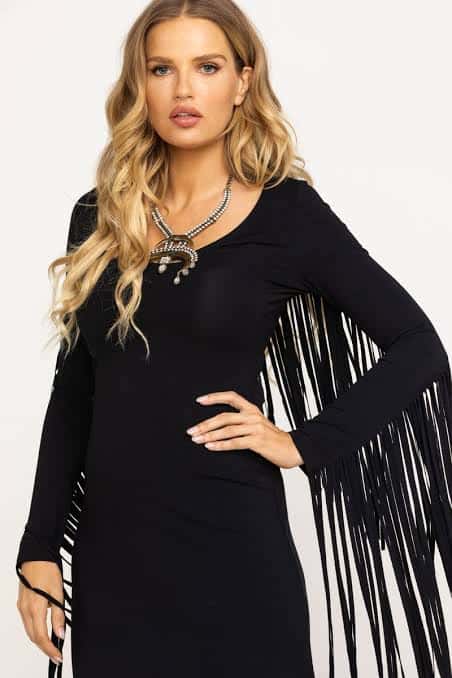 Fringes are never outdated. More and more fringes are everything a teenager wants. Whether it's on the handbag or on the jacket that gives perfect cowboy look. Fringes are continued to fashion in 2023 and in the women's collection in 2023. A little fringe can't hurt anyone, not even your clothing style. It will add that catchy look that you always wanted when you go out. Fringes indeed need a little care but when it comes to follow a trend- you can do anything right? Not only this but your favorite brands are bringing this style to you. So be ready girls.
Looking forward to looking different at the office? Here 10 Office Wear Ideas for Indian Women to Look Stylish and Professional
Neon colors women's collection 2023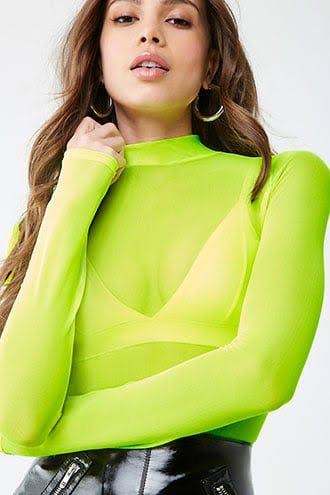 Neon colors or very bright colors are everything you want for spring fashion 2023. Happy and bright is written all over in its face. This year, these colors are just not only for night parties but are also for daylight. Everyone can notice you from far away because of these colors. How cool is this!! As we all know, neon will always continue to be in trend but have a look at the bright green. It will give you that amazing night day look which you always wanted.
Linear like stripes women's collection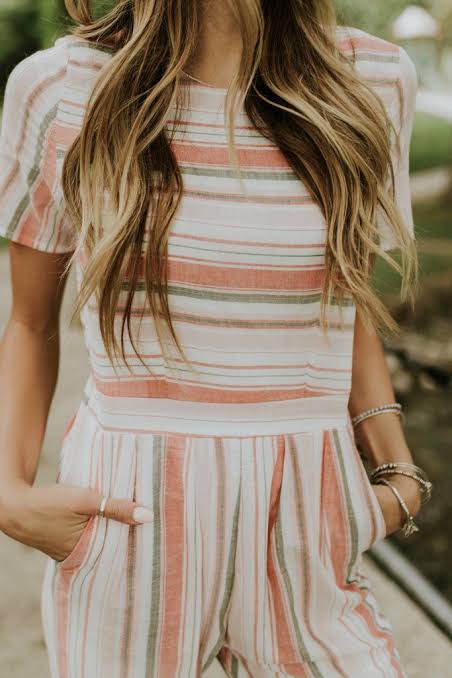 Summer 2023 fashion trends: Say hello to the new fellow. Stripes are back with the bang. Fashion forecast 2023has predicted that stripes will be everywhere.
Horizontal and vertical lines can be fitted anywhere. These lines will not only shape your style but also will shape your figure. Let's face the fact. Stripes make you look thinner than you usually are. Especially the vertical ones. No matter what your body shape is, these stripes will do its work and you do yours. That is to add the stripes to the women's collection 2023 and also to the wardrobe. You will
Love it. You just need to go shopping.
Want to know what 2023 has in the store? Fashion Trend forecast 2023
Leather Fashion trends 2023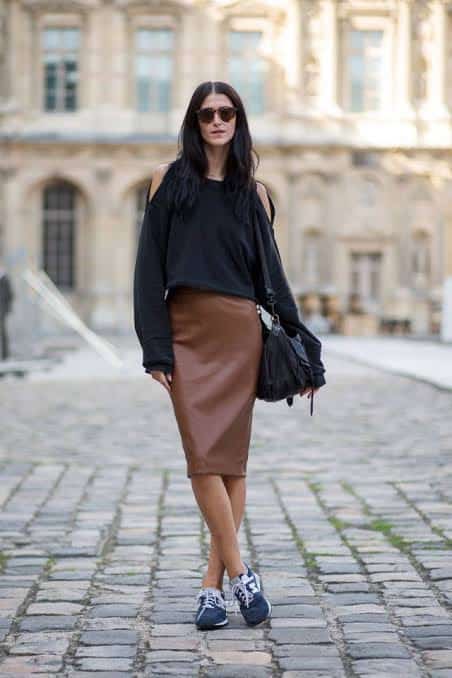 Leather face clothes or leather looking for clothes is another level. Fashion 2023 has brought you not real leather but clothes like leather. You are the one who loves leather but find it a bit expensive? Well, don't worry because of this the year for you.
Leather has always shown its style and never stop to amaze us. Not only this but, leather is there in your favorite color. You can wear leather looking cloth in your color and not just wants you to wear. Leather is there with a fresh look and style.
Pleated pants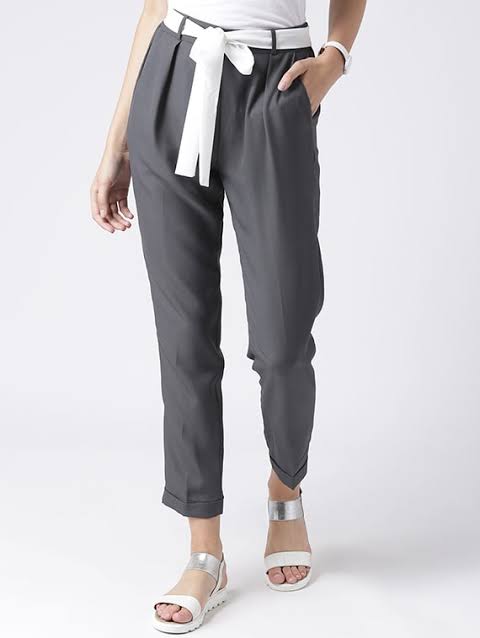 Front pleated pant look from the 80s is now the fashionable look of 2023. These pants are not just for women but also men. These can be wear during work and in the party.
Select the right top for the pant and you are all set to explore. Pleated pants with different colors are a must in your wardrobe. These are comfortable as well as fancy looking. If you ask me than pleated pants are one of my favorite styles that I wear almost on every occasion. If you have everything for the top than its time to have some bottom collection.
Suit it up

Suiting is always classy and a bit sassy. It managed to continue to way to fashion trends 2023 and your wardrobe. If you are a person who likes long coats and pants than suiting can be a great option for you.
It will surely match your style. Suiting can be your style for any meeting or can be the trend for a party. This trend is again for both the sex, male and female. Add a little plaid to it and you are all set to conquer the world.
Puff sleeves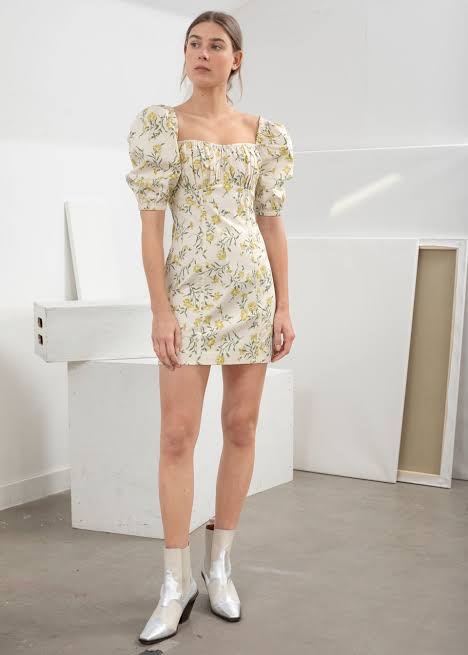 A little puffy sleeve will do wonders. Fashion 2023 will bring the fairy tale back which was in the early years. I am sure you have heard the princess's stories and imagined those puffy gowns and you always wished that you have them.
It's time to live your dream. Better late than never!! I know that it's not the exact puffy dress you imagined but is the one step closer to that dream gown. So start with the puffy sleeves instead and show yourself more than you are. It's time to take a step to change your wardrobe.
Bike Shorts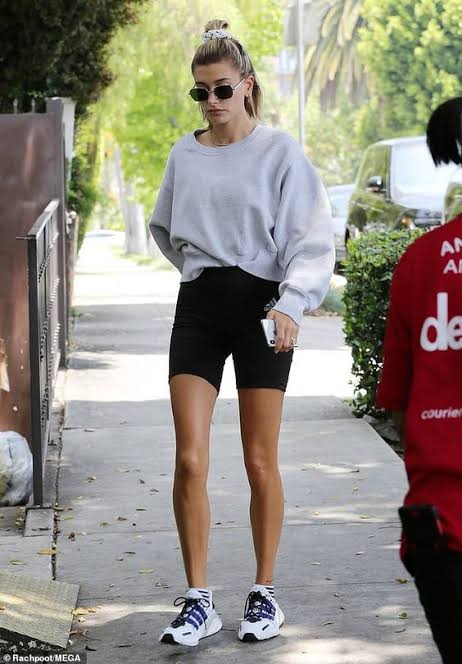 Don't throw your shorts because it's still in trend. These stretchy shorts are the latest style for the athletic basic look. These are not available in plain colors but also in neon, fun prints, and cool designs. It will make the outfit elegant and polished as casual and cool.
If you are looking for simple styling, wear bike shorts with a long coat. Easy yet interesting. Shorts are super comfy and always a travel friend. It can never be out of trend. Are you still confused about What's trending in women's fashion? Keep reading! We have some exciting stuff ahead.
Here's something more for you! Fashion steals from gossip girl Serena
Logo accessories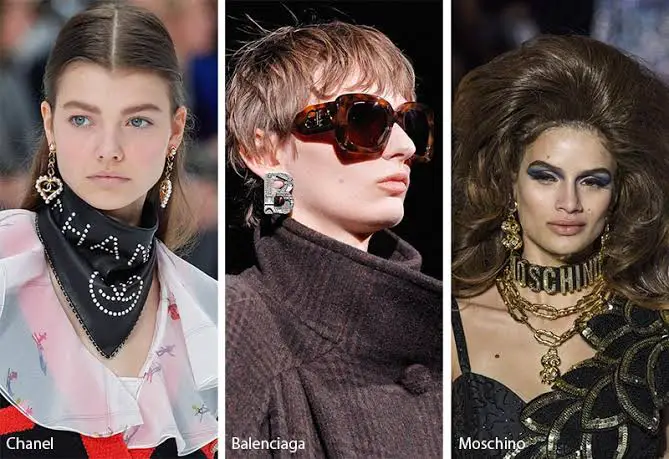 Wearing logo accessories are going to be popular this year. Fashion trend 2023 gives you not only clothing but also the jewelry kind of stuff. These include necklace, pendants, bracelets, and most importantly earrings. You can actually wear your favorite brand logos anywhere you want. More specifically on streets and club parties.
Brands like Gucci will do fine and will make your outfit gorgeous. Not only this but you can also gift these accessories to your loved ones to make their look cool. It's time to add the logo accessories to your wardrobe.
Hot Pants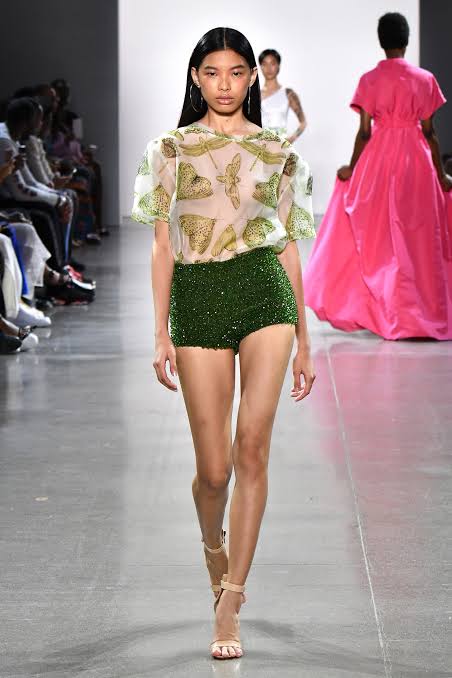 Have you heard of short shorts? Hot pants are short shorts. Summer is near so get ready to take on this trend. Hot pants are again a go in fashion 2023. These cool pants will not only prevent you from sweaty legs but also will give you a cool look that will complete your outfit.

You can wear these with the long top or with the short top just the way you like. You can style them with leggings or over a mesh dress with knee-high boots. The word that will come out of your mouth will be just 'wow'
Footwear Latest Fashion trends 2023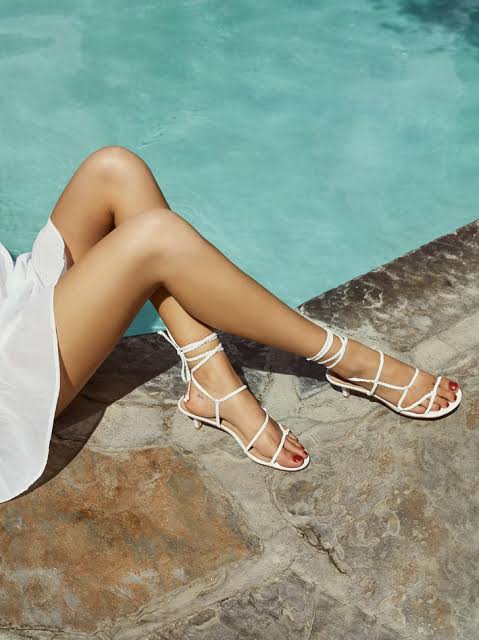 Loafers are still in trend. Fashion forecast 2023 predicted that loafers will continue to stay in fashion trends 2023. So don't just throw away your awesome boots, you can still wear them. Moreover, boots help to prevent cold and also helps in the rainy season.
Some more prints are available for the same as animal print or check print with different colors and sizes. If you recently bought them or were planning to buy them than you don't have to worry about getting off trend. Ankle length boots are more fashionable than knee-high boots.
Tier: What's trending in women's fashion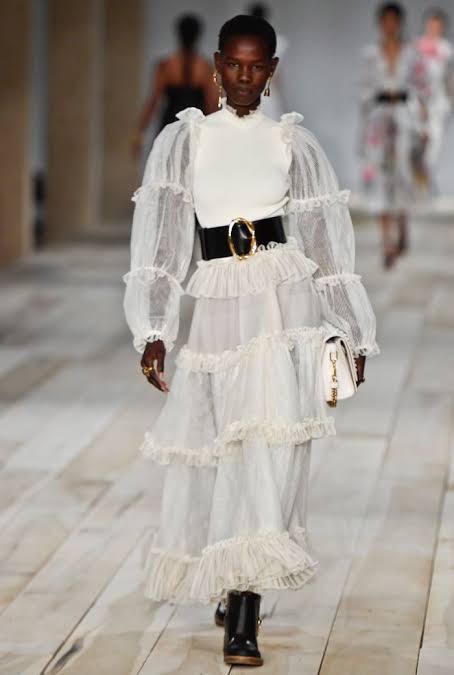 Tiers are perfect for the spring fashion 2023. Light-colored tiered dresses have everything- drama, volume, and the flowery look. Tiered skirts are surprisingly versatile pieces for spring.
Residing in Delhi(India)? Here are some Best Markets in Delhi to Buy High-End Brand Products in Half the Price – Cheap markets in Delhi

Not only the skirts but also the sleeves. Tiered sleeves when added to a plain normal dress, it will change the look completely. This look was first seen in the 50s and continued to be part of the fashion trend since then. Earlier it used to have 2-3 layers but now tiers became so famous worldwide that it continued to grow.
The 60's Women's collection
All the look from the 60s is back and is ready to take over the fashion 2023. Old prints, pants, everything is now the love of fashionistas. Ask your parents and grandparents about their fashion and style and recreate it.
Those designs, colors, and plaids are in the list of fashion trends 2023 and also in Spring fashion 2023.
We hope we have covered everything under What's trending in women's fashion. Want to know more about spring fashion trends or so, tell us in the comments section below.