Best Markets in Delhi to Buy High-End Brand Products in Half the Price – Cheap markets in Delhi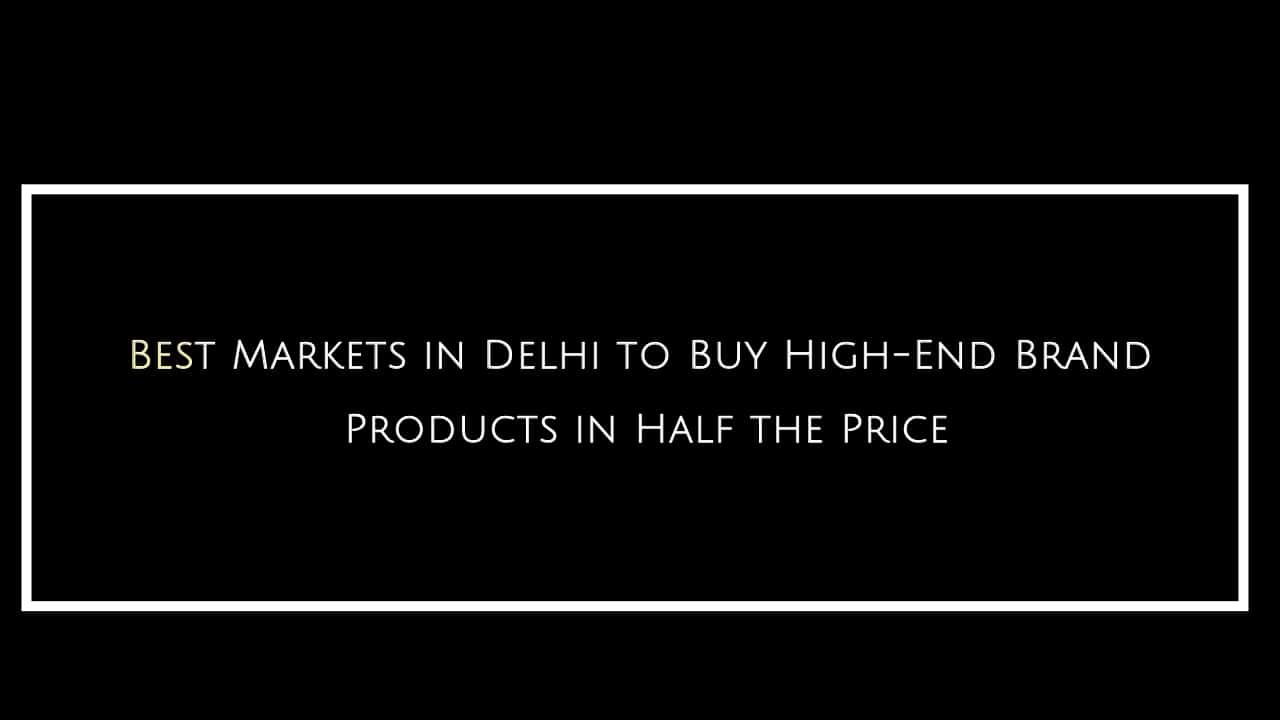 Shopping is inherent to the Indian population, so much so that it is an essential part of our lives. For centuries, Indian street markets have been buzzed with people of all ages and cultures and Delhi has been their shopping paradise – the central hub for affordable high-end products. The vibrant markets of Delhi can soothe the soul of anyone setting foot in their space and if you love to spend hours shopping, this article is the ultimate guide you need.
The colorful markets of Delhi offer everything you need to satiate your hunger for shopping. People from around the country come to Delhi to shop in these lively markets. College students plan exclusive trips to these markets to revamp their wardrobes. And this is just the tip of what these markets have to offer. Whether you are a veteran shopper or new to the shopping domain, this article will be your helping hand. So what are you waiting for? Get-Set-Shop!
Best markets in Delhi:
Gaffar Market, Karol Bagh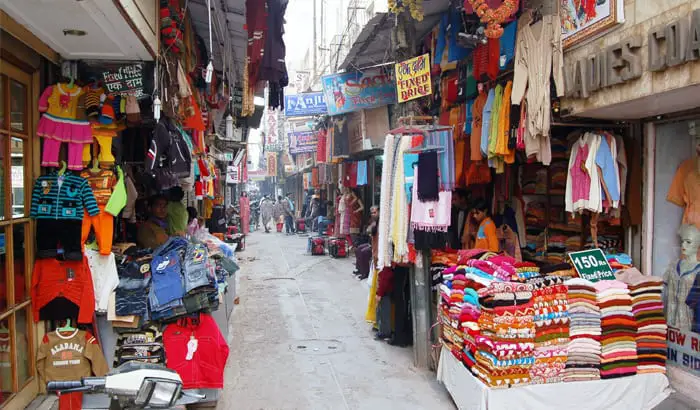 Wait, wait, wait – are you invested in electronics and are the type of person who goes crazy over everything related to tech, games, and smartphones? Well, the Gaffar market is your door to the treasure-filled world of electronics and technology. The market is influenced by mobile repair shops and they have everything for your smartphone. From back covers to motherboards – you can have all of it here. They have the first copy of all parts of your mobile phone and if you don't want to spend a lot of money on getting a part of your phone fixed, this place is your heaven. You will also find smart TVs, PlayStation, speakers, Chinese gadgets, chargers, and other electronic items. And not only electronics, but you will also get your first copies of luxury brand clothing. From tees, Kurtis, shirts, towels, and bedsheets, to merchandise of cricket or football teams – there is everything. While you are shopping, you can also indulge in street foods.
Location: Karol Bagh, New Delhi
How to reach Gaffar Market:  Karol Bagh metro station
Timings: Daily from 10 am to 10:30 pm
Sarojini Nagar Market, Sarojini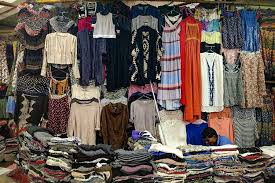 Sarojini Nagar is the most famous market in Delhi, known around the country for its cheap designer and branded clothes. The streets of Sarojini Nagar are always beaming with college students and youngsters finding their perfect fit on limited budgets. Sarojini Nagar market attracts people from varied backgrounds and the popularity of Sarojini try-on hauls on YouTube is enough to tell you how incredible this market is. Zara and H&M dupes are the most prominent founds in this market and Sarojini has something for everyone. Jeans, tops, t-shirts, co-ords, shrugs, sneakers, accessories, earrings – you name it, Sarojini has got it!
Make sure you visit Sarojini to quench your thirst for going on a shopping spree. We are there to accompany you!
Location: Sarojini Nagar, South Delhi
How to reach Sarojini Market: The nearest metro station is Sarojini Nagar metro station on the pink line
Timings: Daily except for Mondays
Mohan Singh Palace, Connaught Place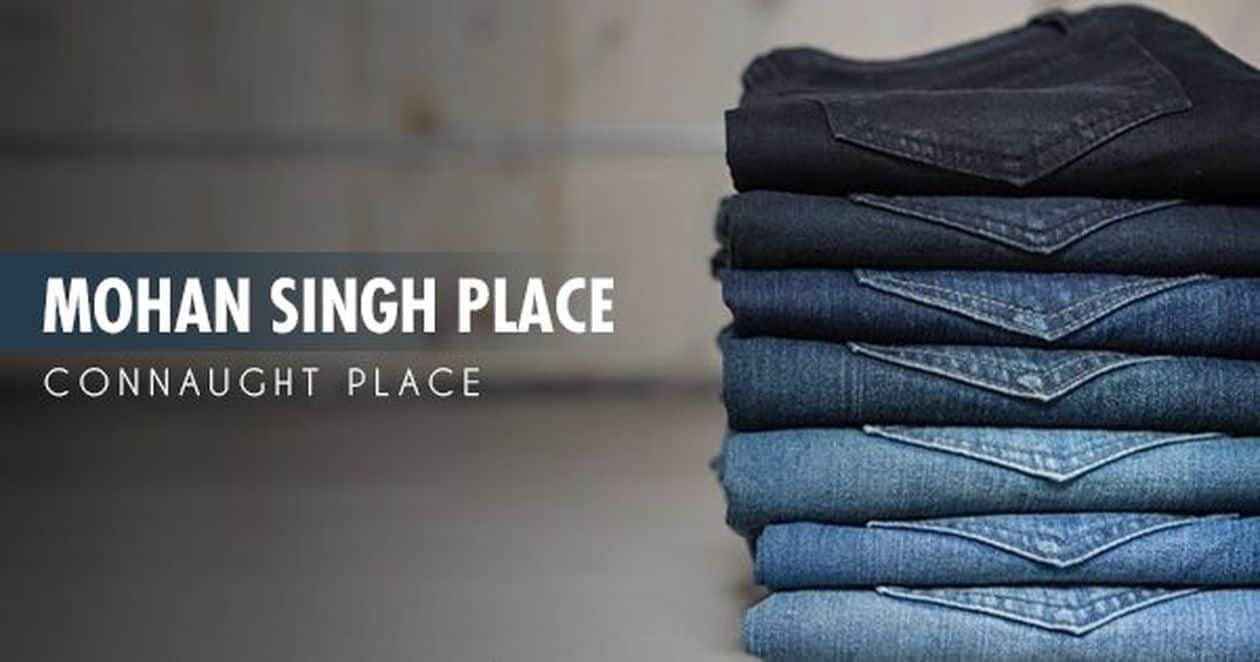 This is for all the denim freaks out there – your search for the perfect pair of jeans ends here! This two-storeyed complex is stacked with all types of denim materials and clothing. You can buy jeans, denim shorts, shirts, jackets, and every other piece of branded denim clothing at half the price. The shops here are renowned for personalization and the tailors will even distress the pair of jeans for you! You will find different shades of denim and this place is perfect for tailoring and alterations.
Location: J6J8+89P, Baba Kharak Singh Rd, Hanuman Road Area, Connaught Place, New Delhi
How to reach Mohan Singh Palace: Rajiv chowk metro station
Timings: Open daily
Janpath Market Delhi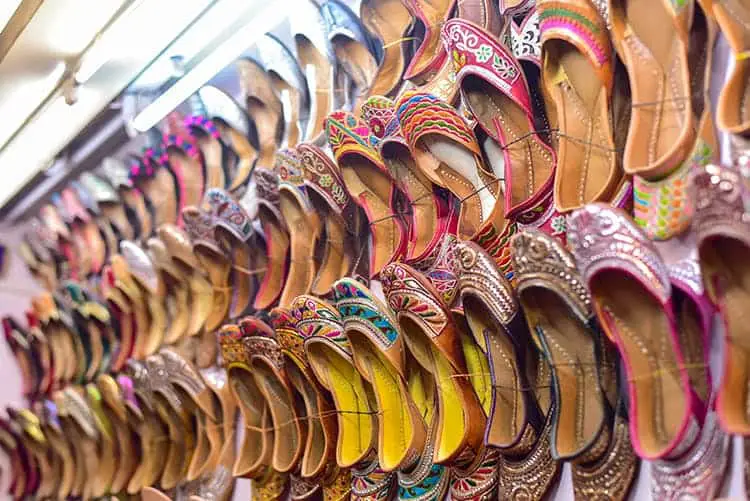 Situated in the heart of the capital city, Janpath market is a beautiful aesthetic market that offers a large spectrum of products at super affordable prices. One of the most lively market in Delhi, the streets of Janpath are always filled with college students and foreigners who try to stroll their way around the market and get their hands on the most trendier clothes and accessories. Janpath is our personal favorite and that's mainly because of the wide variety of charming things we can buy from this place. The vivid collection of bags will leave you in awe – such vibrant colors incorporating the artistic style from all over India. You can shop for sling bags, tote bags, backpacks, and clutches, and your heart will still want more. Janpath is famous in the city for jewelry, clothing, decor, and more. There are dupes of high-end brands like Zara available at super cheap prices. You can buy a variety of tops, jeans, shirts, belts, and Kurtis from tons of options available.
Don't forget to brush up on your bargaining skills before entering this market as you've got to buy more for less price. Happy Janpath shopping you all! 
Location: J6H9+JGJ, Janpath Rd, Janpath, Connaught Place, New Delhi
How to reach Janpath Market Delhi: Rajiv Chowk metro station
Timings: Daily except for Sundays
Chandni Chowk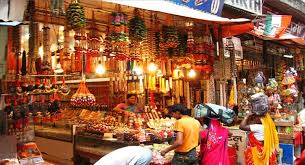 Famous all over India for its bridal lehengas and century-old heritage, you are living under a rock if you haven't heard of Chandni Chowk. Located in the heart of old Delhi, the shopping streets of Chandni Chowk are a blessing in disguise for all the brides in the country. Chandni Chowk has been in existence for hundreds of years and the century-old shops speak of its glory. Famed for exquisite wedding lehengas, Chandni Chowk is not just about that. There are shops ranging from electronics to fabrics to spices and everything. The lanes of Chandni Chowk are divided into bazaars with specific categories. Katra Neel is the one for fabrics, Bhagirath palace area is for the electronics enthusiast, and for vintage silver jewelry, Dariba Kalan is the one. Kinari bazaar is the most renowned and is for all your wedding fantasies. You will find designs similar to Sabyasachi and Manish Malhotra in the stores and that makes this market the paramount spot for wedding shoppers. You can find lehengas ranging from as cheap as 2k to as high as 4-5 lakhs. With the wedding season approaching, it's high time we make a visit to the thriving streets of Chandni Chowk!
Location: Old Delhi
How to reach Chandini chowk: The nearest metro station is Chandni Chowk metro station, you can take a rickshaw to get to the desired end of the market
Timings: Daily except for Sundays
Darya Ganj Book market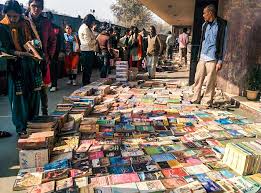 Love reading books and posting about books on Instagram? If yes, then this market is heaven for all book lovers. You will get almost every kind of book at very inexpensive prices. Also, you might get lucky to be seeing the first edition of some famous books. At some shops, you can buy books per kg, as per your interest. You need to be really meticulous at hunting around for some high-grade collection of editions.
Location: Asaf Ali Rd, Chatta Lal Miya, Chandni Mahal, Daryaganj, New Delhi
How to reach Darya Ganj: Delhi gate metro station.
Timings: all day but 9:30-11 is the best time for the best deals
Dilli Haat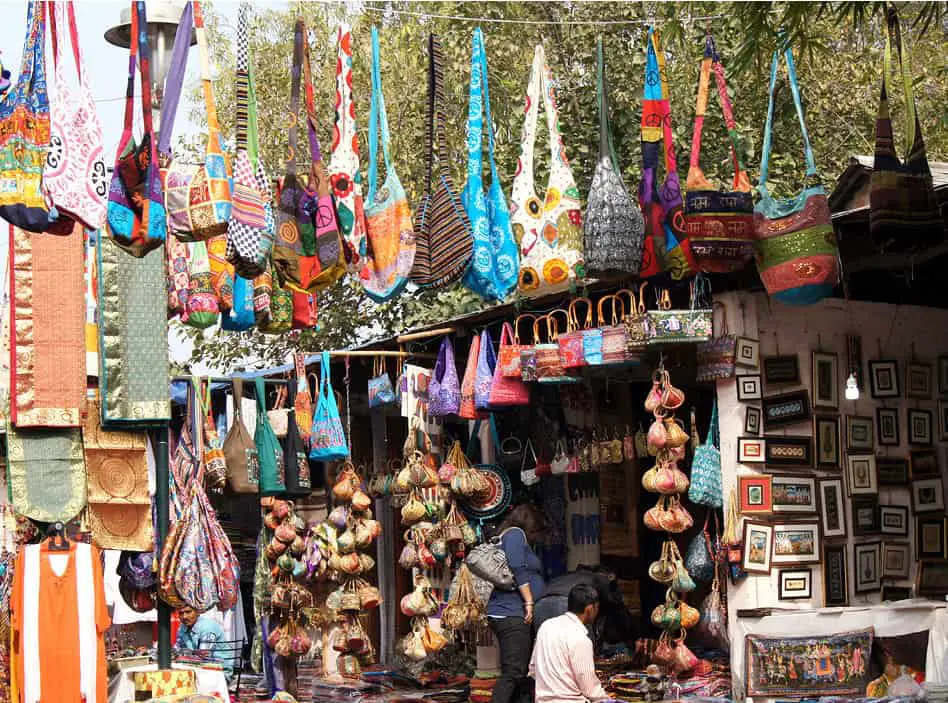 Dilli Haat makes you feel like you are shopping in a traditional village market and the vibe here is simply enchanting. The village setting of this market will leave an engrossing impression in your heart and soul for a very long time. This market is well known for the diverse variety of handicrafts and food items it has to offer from all over India. The market exhibits a beautiful collection of artistic handicrafts, handbags, traditional clothes, and decors inspired by the heritage of different Indian cities. It is one of the best places to be when you are in Delhi with your family members and you can enjoy the warm, soothing aura of this place. Dilli Haat attracts a lot of foreign tourists also as they get to shop the handicrafts from all regions of India in one place. You will have to buy a ticket for Rs. 30 to enter the market and the price is a little less for Children. From traditional paintings, printed Kurtis, and Rajasthani earrings to leather-printed lamps, and stone-embedded terracotta artifacts – Dilli Haat has a lot to offer. Apart from all these, this market is also a paradise for food lovers as you get to eat food from 29 states of India!
If you want to enjoy all this and many more then don't forget to add this place to your list.
Location: INA Market, Delhi Haat, Kidwai Nagar West, Kidwai Nagar, Delhi
How to reach Dilli Haat: INA metro station
Timings: Daily from 10:30 a.m –  10 p.m
Karol Bagh
Shopping in Karol Bagh New Delhi is a very jarring experience. Gaffar Market, Karol bagh main market, and Book market are the main markets in Karol Bagh. This market is for a complete deal. Karol Bagh is a fine example of wholesale markets in Delhi. You can buy amazing clothes, perfumes, watches, and many more things at throwaway prices.
How to reach Karol Bagh: Karol Bagh metro station
Timings: 11 a.m – 10 p.m
Khan Market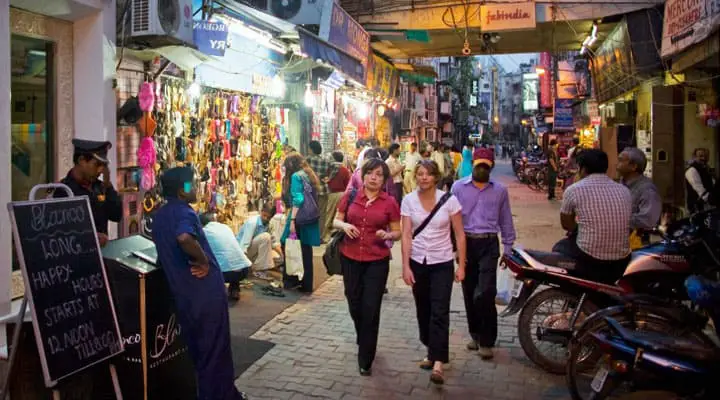 One of the classiest market in India, you might have watched the aesthetically pleasing reels of the Khan market on Instagram. The beauty of this market is to die for and I'm not even kidding. A traditional market in its essence, the Khan market is an expensive and high-end shopping hub with lush cafes and dining being the heart and soul of its fame. The best time to visit the market is at night as the visuals here are stunning at night and the shopping experience enhances. Khan market is the best place to hang out and the restaurants and coffee houses here will stay in your memory forever. You must visit this market, not only once but every time you are in Delhi. The place is also heaven for skincare and beauty enthusiasts. The market showcases a variety of book shops and stationery shops for all those who love to read and are creative. Over and all, Khan market has something for everyone and the vibe here will leave a long-lasting impact on your mind.
Location: Khan Market, New Delhi
How to reach Khan Market: Khan market metro station
Timings: 10 a.m – 12 p.m
Gandhinagar Market
Obsessed with designer and branded fabrics but couldn't get your hands on affordable textiles? Well, Gandhinagar is the one-stop solution for all your fabric desires. Gandhinagar is one of Asia's largest textile market and the stores here offer clothes at wholesale rates and retail prices. The market is stuffed with affordable clothing at every corner. If you are a desi-spirited girl and you love dupattas, then Gandhinagar market is your heaven. There is not one color of dupatta that you won't find here and the best part? – they start at Rs. 20! Kurtis, shararas, dresses, palazzos, and suits – this market has an immense and dazzling collection of everything at the cheapest prices. The highlight of this market is the designer fabrics and you will find all sorts of fabrics with different hues and a variety of clothes. The market is quite popular for Bollywood-inspired fabrics and you must add this market to your go-to shopping places list.
Location: Gandhi Nagar, Seelampur, Shahdara, Delhi
How to Reach: The nearest metro station is Seelampur metro station, you can take an E-rickshaw to reach the market from here
Timings: Daily except for Mondays
Sundar Nagar
The hidden gem of Delhi markets, Sundar Nagar is a complete delight for home decor and furniture addicts. Sundar Nagar is a quiet market set up in a rather sophisticated and posh locality giving you a positive vibe while you are shopping. The market has a retro feel and is home to vintage and royal collections of furniture and handicrafts. From coffee tables to rich and vibrant wall mirrors, from antique table lamps to quaint storage boxes – the market has all that and many more. 
You can also buy dainty silver jewelry and regal carpets with intricate prints. Also famous for exotic teas, this market is going to be your absolute favorite if you are a tea lover and you can even try samples of different tea to get a taste of their authentic flavor. The street food here is also a class apart and you can indulge in some real tasty delicacies while shopping. If you are here, don't forget to eat at Nathu sweets – they are pretty famous for the golgappes around here.
Location: Sundar Nagar, New Delhi
How to Reach: The nearest metro stations are Vasant Vihar Metro station, Shankar Vihar Metro Station, and R.K. Puram Metro station
Timings: Daily except for Sundays
Meena Bazaar
Acquainted with the song lyrics "Dilli shehar ka saara Meena bazaar leke"? Yes, it's the same Meena bazaar we are talking about. The oldest market in Delhi, Meena bazaar is a historic market and is located in front of Jama masjid. Meena Bazaar is extremely cheap and if you are a fan of jewelry pieces then this market is the one for you. You can buy different types of earrings including the oxidized ones for less than Rs 30 and I think the earring lovers would ask for nothing more. From trendy footwear to sling bags and clothing sets, this market showcases a vast variety of everything at ridiculously low prices. You would also get insights into the Mughal art patterns which are depicted on shopfronts and ceilings. Don't forget to brush your bargaining skills before you come here and will be all set to go.
Location: Jama Masjid, Chandni Chowk, New Delhi
How to Reach: The nearest metro station is Chandni Chowk Metro Station
Timings: Daily except for Sundays
Paharganj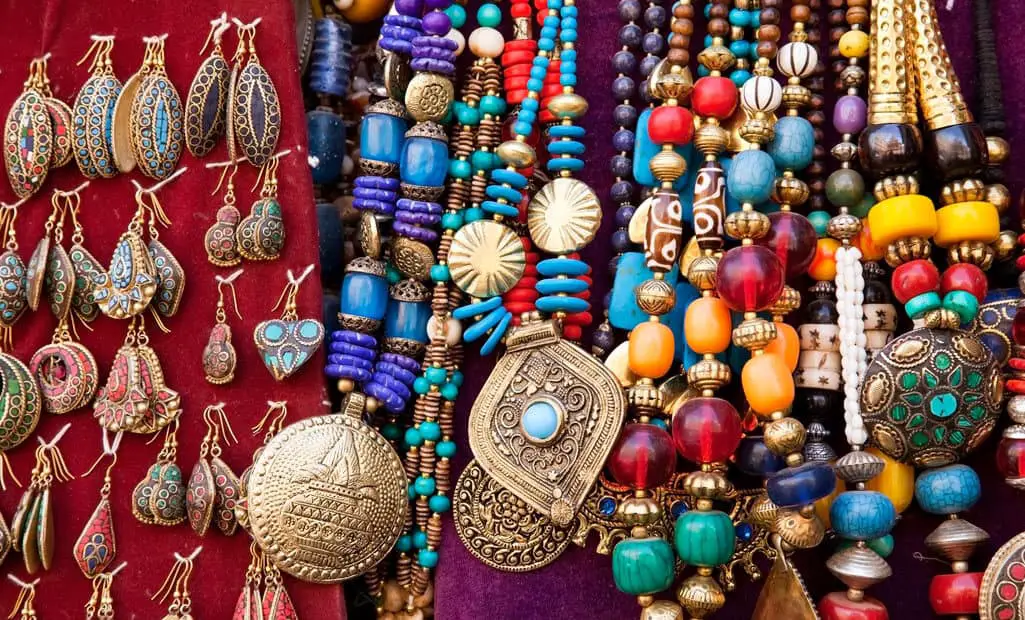 A very busy market with the best bargaining options.  It is the place if you are looking for wholesale markets in Delhi. You can find some unique and inexpensive imported items in this market.
How to reach Paharganj: Paharganj metro station
Timings: 10a.m- 9p.m
Shankar Market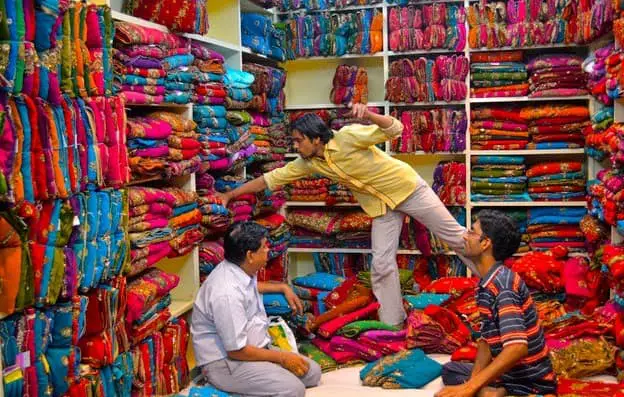 Established over 65 years ago, the Shankar market is still a prominent market with over 100 shops and the best fabric hub in Delhi. You will find cloth materials from different parts of India including the ever-green Chikan fabric. The market has food joints at different corners to give you a spicy welcome and the taste of the food is just amazing. The market specializes in exclusive fabrics, cotton apparel, and tailoring at affordable prices. If you can't find that perfect material for your lehenga blouse, Shankar market is going to be your savior.
Location: Connaught Place, New Delhi
How to reach  Shankar Market:  Rajiv chowk metro station
Timings: 11 a.m- 8:30 p.m
Palika Bazar, Connaught Place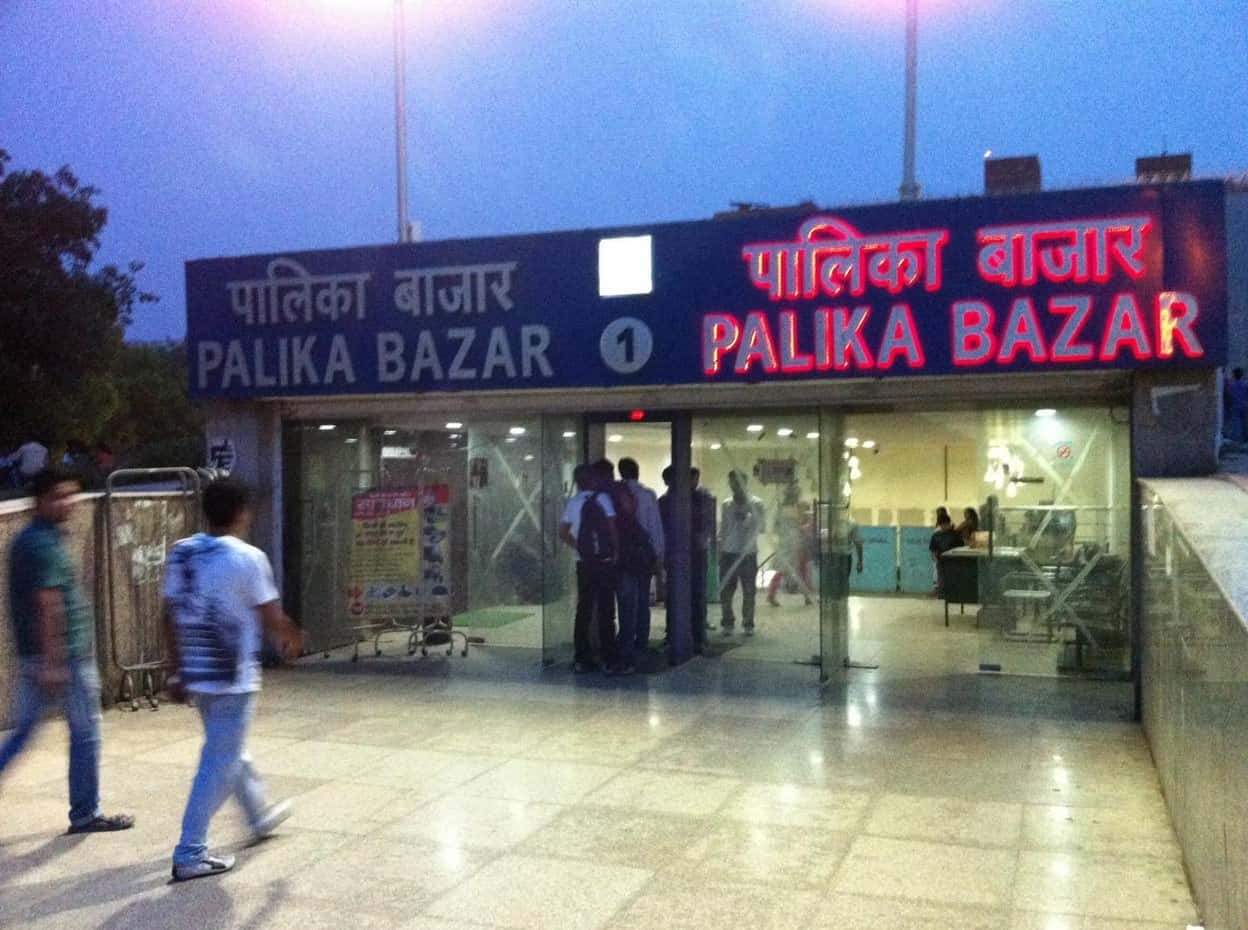 The chicest market in Delhi, Palika Bazaar will surprise you with the myriad range of products it has to offer. A market like no other, Palika Bazaar is an underground market and is known for the cheapest of products. If you are a veteran bargainer then this place will test your skills. You can buy electronic gadgets, clothes, accessories, jewelry, decor, and a lot of other products. Make sure you don't buy anything on a whim. Act around like a diligent shopper and have a look at all the products before making a purchase.
Location: Connaught Place, New Delhi
How to reach Palika Bazar: Rajiv Chowk metro station
Timings: Daily except for Sundays
Matka Market
Matka market has pottery from all over India. This place is ideal if you love decorating your place with pottery pieces. You will find colorful pots and Diyas all over this market. Also, there are items such as Bankura horses, Hindu idols of gods and goddesses, vases, lanterns, and wind chimes.
How to reach Matka market:  AIIMS metro station
Timings: 10 a.m- 8p.m
Lajpat Nagar
One of the oldest markets in Delhi is the Lajpat Nagar market. This market is a little buzzy yet very budget-friendly. You can find a fabulous collection of traditional clothes and other items. You need to be a good bargainer to grab the best deals here.  Moreover, along the streets of this market, you will find many Mehndiwala who apply Mehandi at a super-fast speed.
How to reach Lajpat Nagar: Lajpat Nagar metro station
Timings: Daily except for Mondays
Mahipalpur Road, NH-8
The road is lined one after the other with factory outlets. And the shops are 24*7 on SALE! The place is dominated by sports brands such as Nike, Adidas, Puma, and so on. They have so much variety that is too on sale. This is one place that you must visit at least once!
How to reach Mahipalpur Road: Huda city center metro station
Timings: 10 a.m-8:30 p.m
Greater Kailash M block
This is a shopper's paradise with shops at every corner, it offers lots of variety to the customers. Moreover, if you are a great bargainer you can grab some best deals here. This market host a lot of local brands which sell trendy clothes, Indian wear, and footwear for reasonable prices. With being best for shopaholics it is also a paradise for foodies. It has got a lot of options for restaurants from Moti mahal to pita pit lounge, Starbucks, CCD, pizza hut, and many more.
How to reach the Greater Kailash market: Grater Kailash colony metro station
Timings: 10:30 a.m- 10 p.m
Manju ka Tilla
It is a very attractive Tibetan market in Delhi. This provides great fashionable options for clothing for students at reasonable prices. It also has a lot of street food, cafes, and restaurants around. So you can go and chill with your friends.
How to reach Manju ka Tilla: Vishwavidhyalya metro station
Timings: 8 a.m- 9:45
Kamla Nagar market
The popular market for north campus students is Kamla Nagar. This market has various options at very cheap prices. From trendy pieces of clothing to jewelry to amazing footwear options, it has got it all. It is the best option to buy items at throwaway prices.
How to reach Kamla Nagar: Pulbangash, Tis Hazari(metro station)
Timings:  9:30 a.m-10 p.m
Sadar Bazaar, Old Delhi
An ideal place if you are looking for furniture, curtains, and decorative items. You will get a variety of options at great prices. Also, try visiting this place at the festival time for more great options.
How to reach Sadar bazaar: Can reach through the red line(Pulbangash), blue(RK ashram), and yellow line(Chandni Chowk)
Timings: 9 a.m- 10 p.m
Banjara Market, Gurgaon
A beautiful market for the best and cheap furniture. You will find ceramic pots, frames, wooden furniture, and also kitchenware. This is a perfect destination for bargain hunters. If you are looking to furnish on a budget then we would definitely recommend this place.
How to reach Banjara Market: Sector 54 Chowk metro station
Timings: 10:30 a.m- 10:00 p.m
Nehru  Place
Nehru place is for all the electronic geeks out there. This place has everything that you are in search of from the computer world.  Also, if you don't find what you need,  you can ask them, and within a few days, they will source it for you.
How to reach Nehru Place: Nehru place metro station
Timings: 10 a.m- 10:30 p.m
South Extension
The south extension is a posh market in Delhi.  Of course, you won't really get to bargain much. but for sure you find everything that you are in search of. Some most luxurious and renowned brands are found in this market. This market stands out from because of its antique styling and collections of different brands. Also, do remember this market remains closed on Mondays
How to reach  South extension: AIIMS metro station, south extension
Timings: 10 a.m- 11 p.m
Chawri Bazaar
Chawri Bazaar is one of the wholesale markets in Delhi. This market is known for its collection of brass, copper, and paper products.  It is a very crowdy market. This is the biggest market for wedding paper and cards. You will also find many shops of idols of gods and goddesses made of brass and copper.
How to reach  Chawri Bazaar: Chawri Bazaar metro station
Timings: 10 a.m – 9:30 p.m
Shankar market
This is one of the best and most popular markets in Delhi. It is a wholesaler, retailer, and manufacturer of ready-made clothes and fabrics. Women are more attracted to this market because they find different varieties at great prices here. There are also many tailor shops that stitch the apparel at reasonable prices.
How to reach  Sankar Market: Barakhamba Road metro station
Timings: 9:30 a.m-10 p.m
Monastery market, Kashmere gate
This is another famous Tibet market in Delhi. There are many shops and stalls selling different things. You will find shall, trendy tops, shoes, bags, leather items, and many other products here. The prices here are quite reasonable epically for people on a budget. You will also find many beautiful Tibetan crafts, paintings, and lucky charms. This market also has a very beautiful collection of accessories so don't forget to check. Also, while shopping you can enjoy Tibetan food out there in various stalls and restaurants.
How to reach Monastery Market: Kashmere gate metro station
Timings: 10 a.m- 9:30 p.m
Ghazipur flower market, Anand Vihar
The popular flower market in Delhi is Ghazipur. you will find arities of flowers in this market. It is a wholesale market that supplies flowers to different vendors, wedding planners, florists, and event managers. You can also buy flowers in bulk at a very low rate.
How to reach Ghazipur flower market: Anand Vihar metro station
Timings: 9:30 a.m-9 p.m
Bhagirath Palace, New Delhi
If there's one place to go in Delhi for inexpensive (but gorgeous) lights, it's Bhagirath Palace, Asia's largest wholesale market for lamps and light fixtures. This market has it all, and you'll enjoy the variety, from steampunk lamps and vintage chandeliers to cafe-style lamps and even 35-rupee fairy lights.
How to reach Bhagirath Palace, New Delhi:  Lal Quila Metro Station
Timings: Daily 10:00 am – 7:00 pm except for Sundays
Jwala Heri Market, New Delhi
This confusing market, which can be found in western Delhi, is open from 10 in the morning until 7:30 in the evening. The food stalls and businesses offering lifestyle items speak for the Delhite culture by representing the shops' unstructured, unhurried layout. Wednesdays are market-free days. Make sure to browse all the lanes to locate everyday household items, kitchenware, jewelry, clothes, dupattas, and other items.
How to reach Jwala Heri Market, New Delhi: Paschim Vihar West Metro station
Timings: Daily 11:00 am – 8:00 pm except for Wednesday
Panchkuian Furniture Market
Take a stroll through the Panchkuian Marg's aisles for antique and modern furniture. You'll find elegant home accents and wood furniture in all shapes and sizes there. Jute swings, rocking chairs, a carved outdoor table set, lamps, colorful side tables, and antique dividers are all available at a reasonable price. Some of the shops on the street are Satnam Furniture House, Manya Handicrafts, National Furniture House, etc. In addition, furniture is available for relatively little money.
How to reach the Panchkuian Furniture market: Rajiv Chowk Metro Station
Timings: Daily except for Sunday
Kinari Bazar, New Delhi
The Kinari Bazaar is well-known among craft aficionados and wedding planners for its narrow lanes lined with shops offering ornate laces, borders, and latkans, as well as products with stonework, threadwork, decorated cloth, artificial garlands, sequin work, and silver and gold work. Fancy varmalas, jewelry boxes, buttons, horns, colorful birdcages, lights, miniature Ferris wheels, and dried fruit assortments are a few unusual products.
How to reach Kinari Bazar, New Delhi: Chawri Bazar Metro Station
Timings: Daily except for Sunday
Kucha Choudhary Market
This Chandni Chowk market often called locally "Photo Market," offers the greatest prices on cameras, camcorders, and accessories for aspiring, hobbyists, and professional photographers. Operating since 1970, the market is home to several camera-related businesses where haggling is essential to get the lowest prices on Polaroid, DSLR, and antique cameras as well as their accessories.
How to reach Kucha Choudhary market: Chandni Chowk Metro Station
Timings: Daily 11:00 am – 8:30 pm except for Sunday