How to Make Easy Brown and White Basmati Rice
Basmati rice owes its very origin to the Indian subcontinent and is extensively cultivated even today in India. This long-grained rice is highly aromatic and healthy.
These days' people are switching to brown rice because it is unprocessed and gluten-free.  It makes you feel fuller for a longer time. It also has high dietary fibres and potassium.
Brown rice nutrition facts
One cup of bowl has 216 calories, 44 grams of carbs, 3.5 grams of fibre, 1.8 grams of fat and 5 grams of protein. It has vitamins, minerals and antioxidants, thus making it more nutritious than ordinary basmati rice.
The brown rice recipe is quite easy and similar to that of normal rice. But sometimes it can be hard to switch to brown rice as all don't like its taste. So, an easy solution to it is a mix of brown and biryani basmati rice.
How to cook a mix of brown and white basmati rice?
The ingredients to make brown and white basmati rice include brown rice, white basmati rice, salt, and water. Not so much is needed, right?
Let's have a look at the recipe of how to cook brown rice and white basmati rice mix. The steps are as follows-
Step 1- Take one cup of brown rice and one cup of white basmati rice and wash it off properly but separately under tap water. Make sure you swish the rice properly with your hand to remove the impurities. It will make your cooked rice less fluffy.
Step 2- Soak the washed rice separately in tap water for about 30 minutes. It will aid your cooking process. The more you soak the rice, the less time it will take in cooking.
Step 3 – Meanwhile, take a pressure cooker and add 3 cups of water to it, and put it on the gas stove. The flame for the gas should be normal.
Step 4 – In the next step, take a pressure cooker and put the soaked brown rice into it.  Add 1 tablespoon of salt. A word of caution here, you can avoid adding salt if you like it plain. Adding salt has nothing to do with the process of cooking but it just makes it a bit tasty. Putting salt is totally optional. Stir the rice, cover it and let me simmer for about 25 minutes.
Step 5 – Then add white rice and mix. Increase the flame of the gas stove and let it come to boil and then simmer it on medium to low flame for about 20 minutes.
Step 6 – After 20-30 minutes, take the cooked rice out of the cooker and into a serving bowl. Fluff the rice with a serving spoon. Serve the hot and tasty rice with some delicious gravy.
Looking to host a house party? Serve your friends an amazingly curated Grateful Dead Cocktail. Here's everything you need: Grateful Dead Cocktail Recipe (Each link in the article will open in New Tab so you can don't miss out on what you were here for 🙂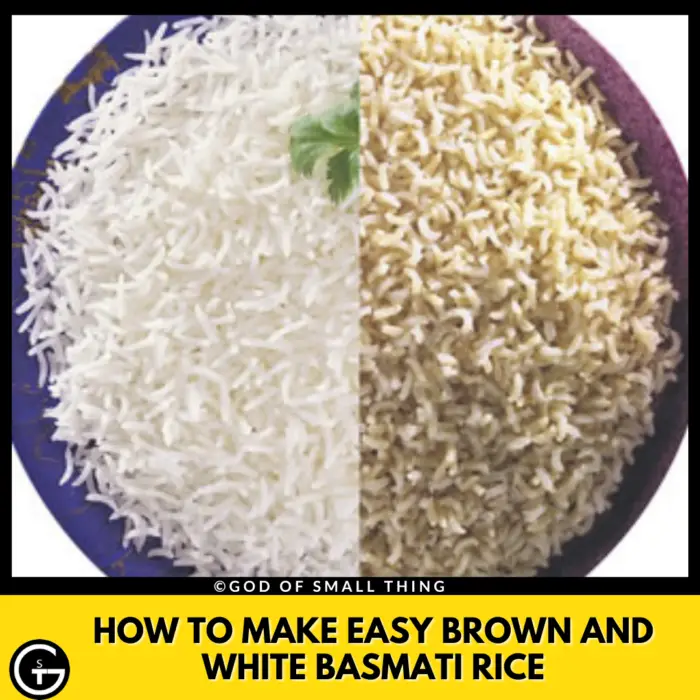 The above recipe for how to cook brown rice in a pressure cooker is easy to make and filled with health benefits. Alternatively, you can also try super basmati rice to enhance the taste of the dish. Try this recipe today!