What to watch on Hulu? List of The Best Shows on Hulu Right Now with IMDB Ratings and More
With so many different options for watching television and movies, it can be challenging to keep track of them all. This is especially true now that there are so many kinds of platforms available. The good news is that we can assist you. If you're a Hulu subscriber (or thinking about becoming one), you're in luck: we've compiled a list of the services best shows right now, making it simple to discover your next favorite show. We have compiled a list of our favorite shows, from new masterpieces to old favorites, and everything in between, perfect for Halloween or for setting up some fantastic shows to watch in the coming weeks. In this article, we will discuss what to watch on Hulu and the best shows on Hulu right now.
Best Shows on Hulu Right Now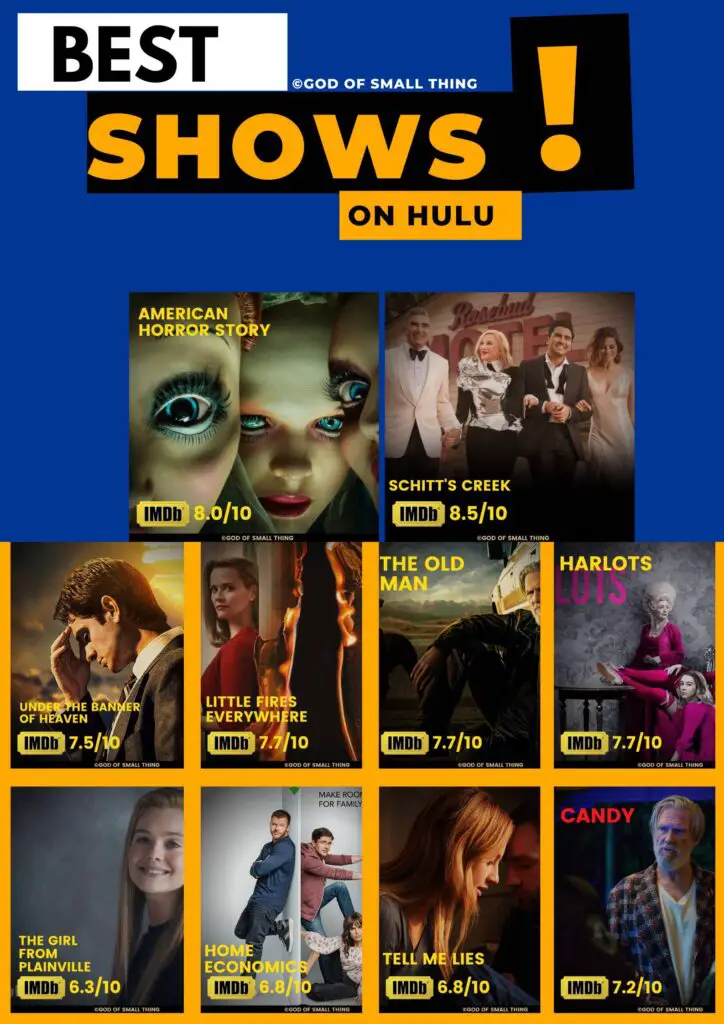 Schitt's Creek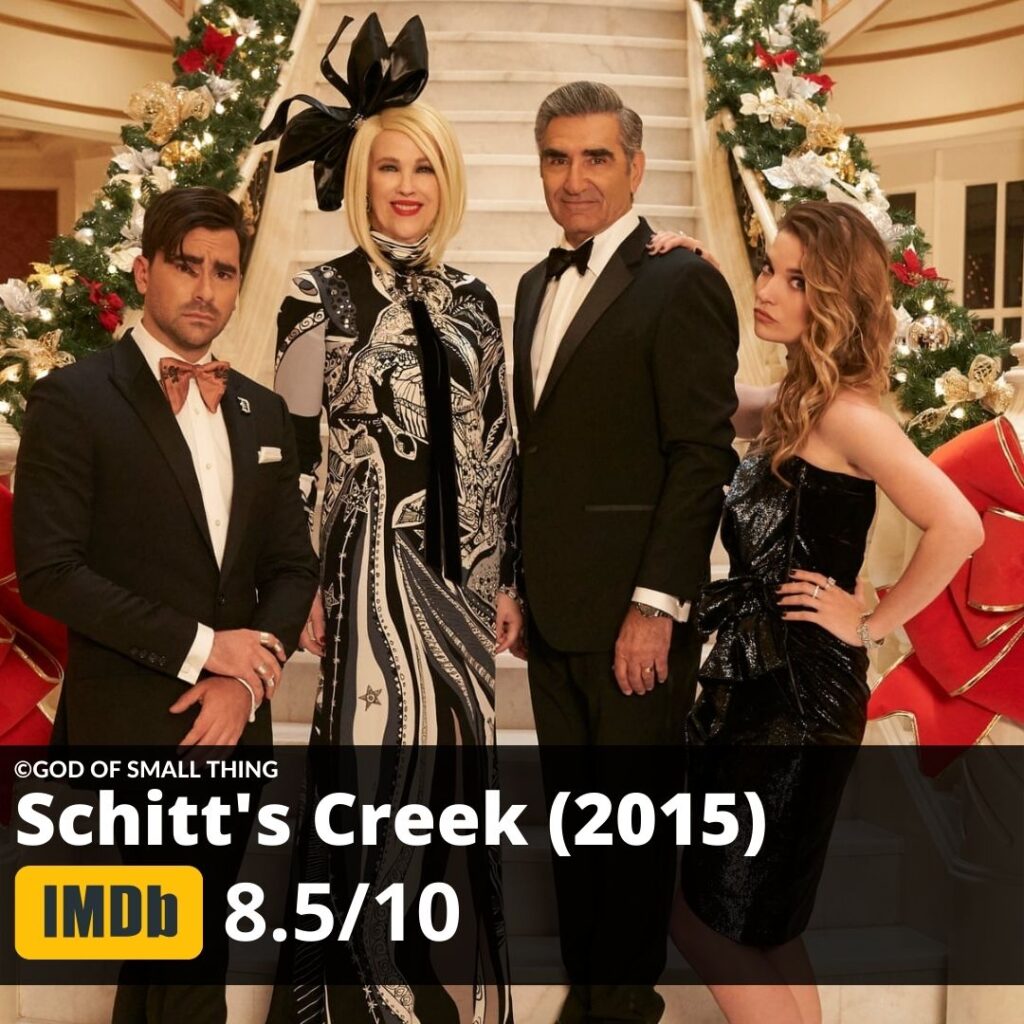 Created by: Eugene Levy, Dan Levy
Cast: Eugene Levy, Catherine O'Hara, Dan Levy
IMDB Rating:8.5/10
Rotten Tomatoes: 80%
The Emmy-winning series Schitt's Creek has officially made the switch from Netflix to Hulu after the latter service purchased the streaming rights to the show. Comedy legends Eugene Levy and Catherine O'Hara reunite for this tale of a wealthy businessman and a washed-up actress who lose it all due to financial mismanagement. Their one remaining piece of property is the joke town of Schitt's Creek they bought years ago. David (Daniel Levy) and Alexis, their two spoiled adult children, move there with their parents against their will (Annie Murphy). It's hilarious to watch this dysfunctional family navigate the trials of rural life together. It's tough, especially if they've never experienced anything but opulence in their lives. Watching all six seasons is well worth it because the show is equal parts funny and touching.
The list is out here finally! If you are looking forward to the best thrillers irrespective of the OTT platforms, you can check this out: 20+ Best thriller movies.
Watch The Schitts Creak trailer:
American Horror Story (2011)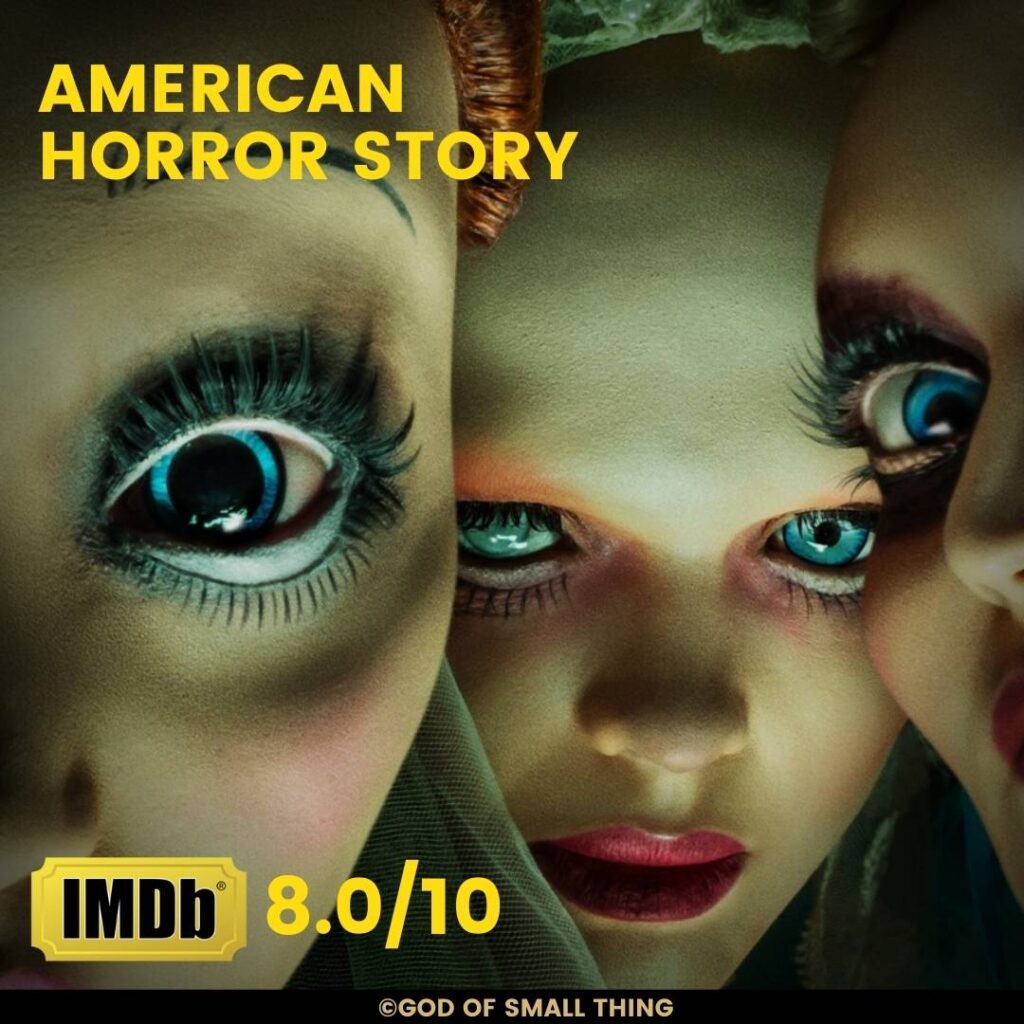 Created by: Ryan Murphy, Brad Falchuk
Cast: Sarah Paulson, Evan Peters, Frances Conroy, Jessica Lange, and others
IMDB Rating: 8.0/10
Rotten Tomatoes: 82%
Since each season of American Horror Story is an anthology, the series' core cast members often take on new roles in each installment (along with some notable new additions from time to time). No matter the setting, be it a dysfunctional family home, a coven of witches, or a hotel full of circus freaks, there are always stories that will give you the willies. Ryan Murphy's American Horror Story is a groundbreaking anthology series.
Watch the American Horror story trailer:
Little Fires Everywhere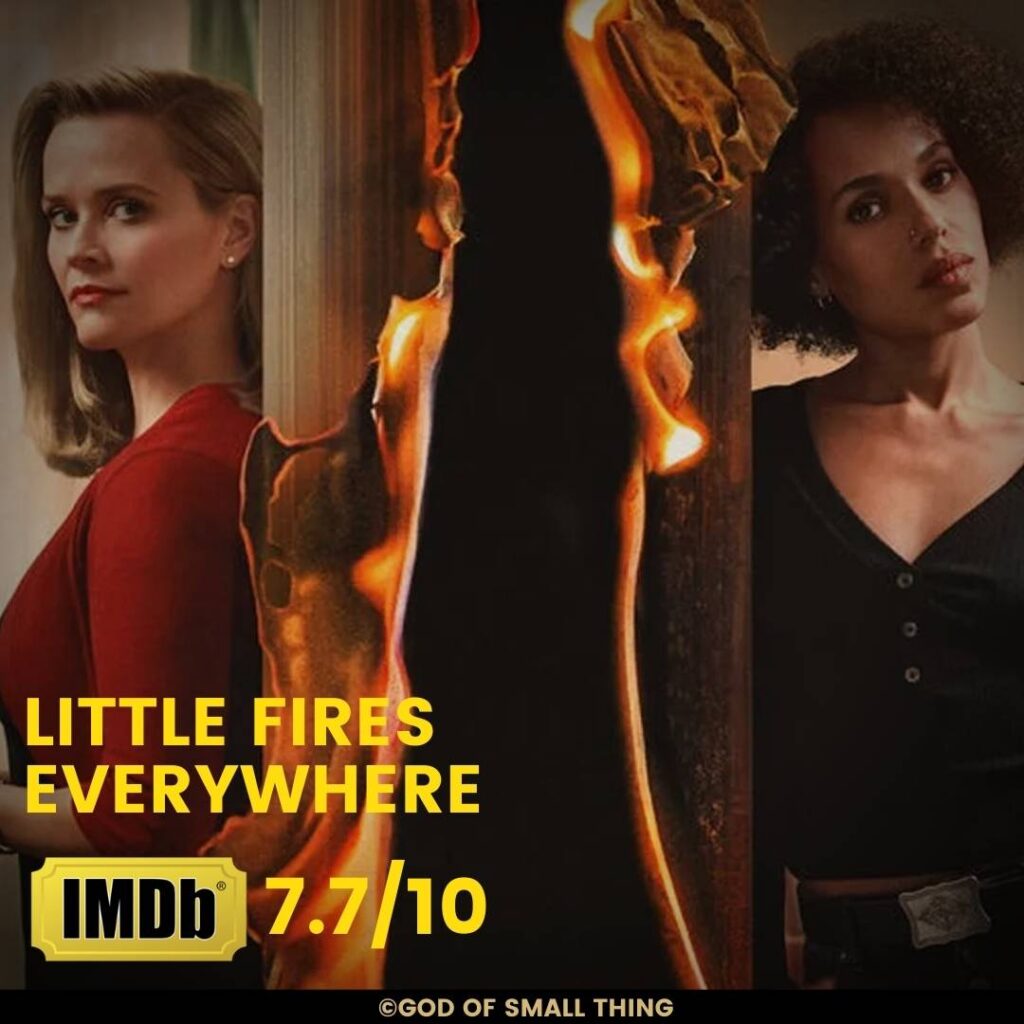 Created by: Liz Tigelaar
Cast: Reese Witherspoon, Kerry Washington, Joshua Jackson, Rosemarie DeWitt
Rotten Tomatoes: 84%
Little Fires Everywhere, adapted from Celeste Ng's novel, offers a compelling cast of characters and a highly entertaining plot while also raising difficult questions about race, privilege, and motherhood. The show features Emmy-nominated performances from Reese Witherspoon (as the wealthy journalist Elena Richardson) and Kerry Washington (as the artist and waitress Mia Warren, who rents a home from the Richardsons). In a short amount of time, their lives and the lives of their children become inextricably intertwined, for better and for worse, leading to shocking revelations and countless plot twists. People who liked Big Little Lies will probably like this limited series as well.
Watch the Little fries everywhere trailer:
The Old Man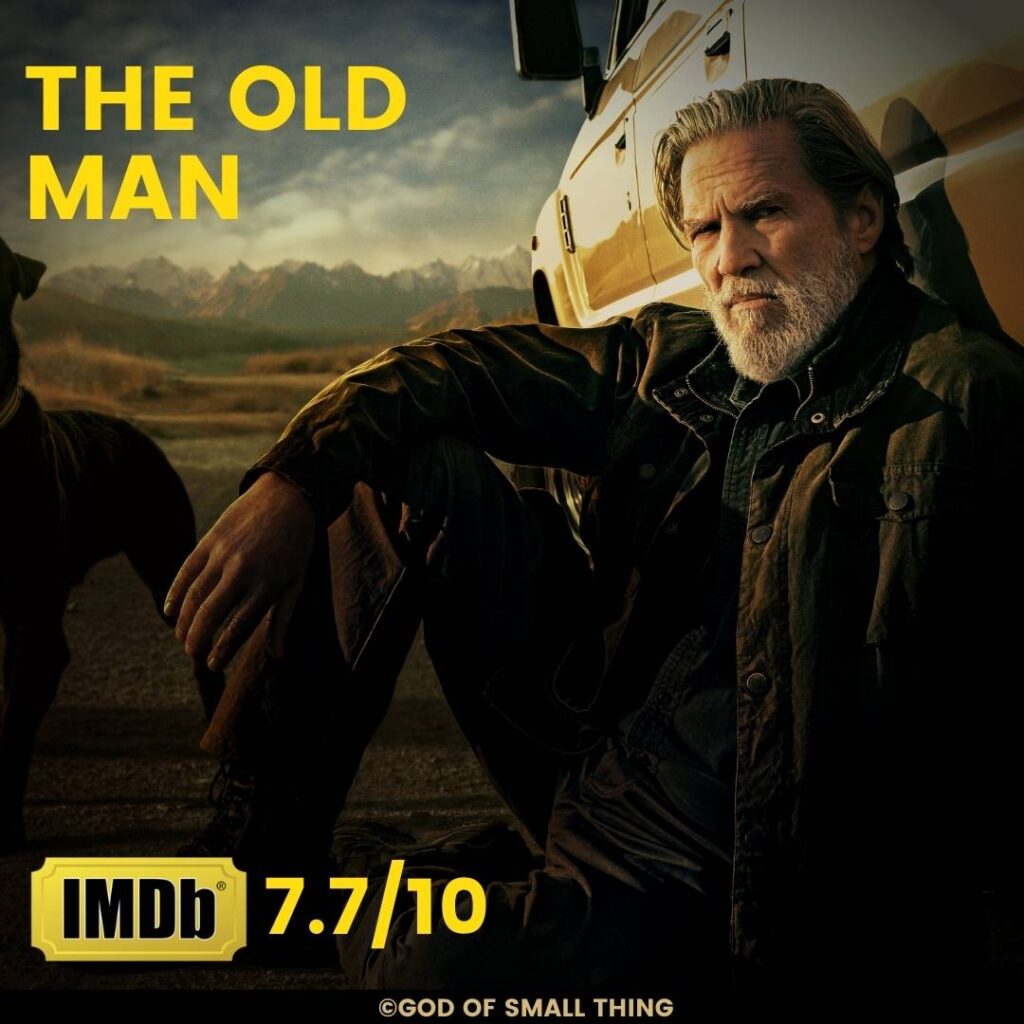 Created by: Jonathan E. Steinberg, Robert Levine
Cast: Jeff Bridges, John Lithgow, E. J. Bonilla
IMDB Rating: 7.7/10
Rotten Tomatoes: 79%
The Old Man, adapted from Thomas Perry's novel of the same name, is an outstanding dramatic thriller. Dan Chase (Jeff Bridges) is the show's protagonist; he's a CIA operative who's been living incognito in upstate New York for the past three decades. When an intruder breaks into his house, he has no choice but to resume his old life as a spy despite the best efforts of FBI Assistant Director for Counterintelligence Harold Harper (John Lithgow) to track him down. The Old Man is a daring, action-packed piece of work anchored by two outstanding performances.
Watch the old man trailer:
Harlots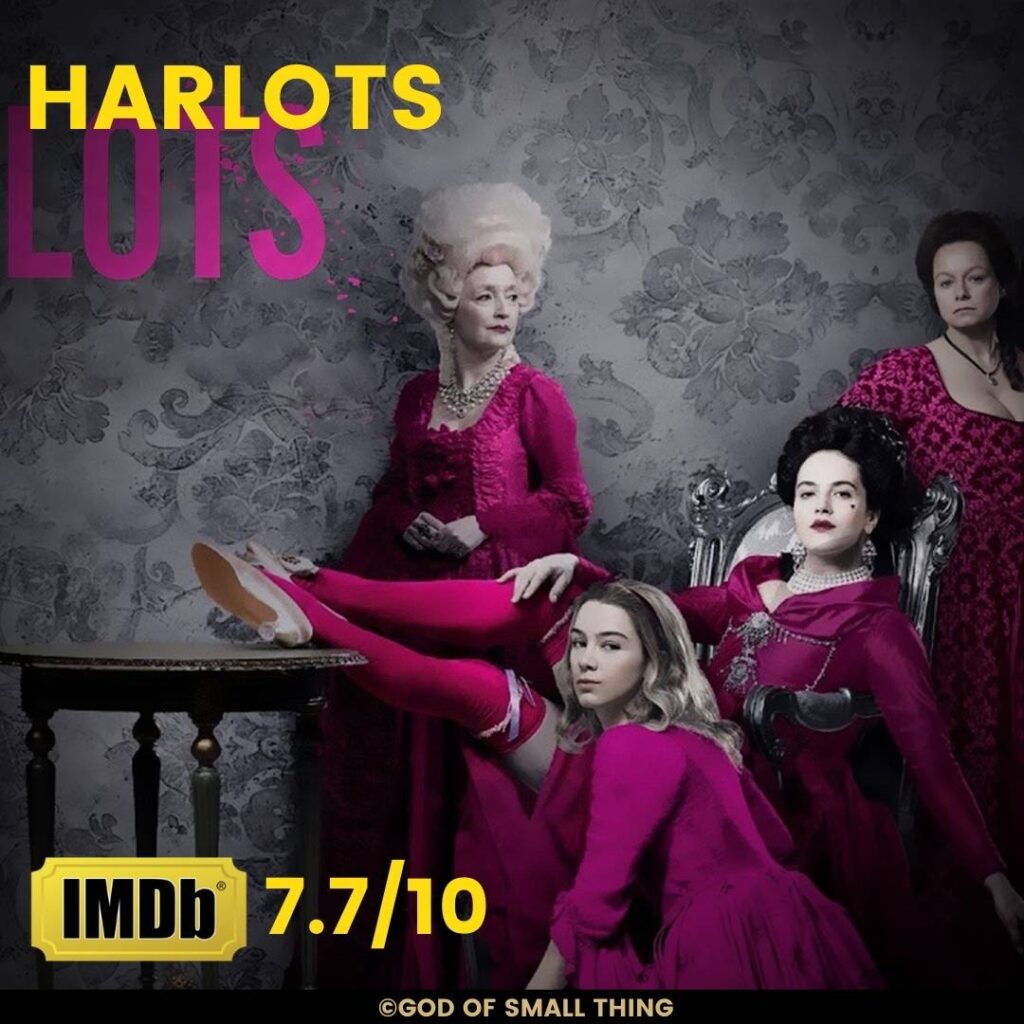 Created by: Alison Newman and Moira Buffini (based on The Covent Garden Ladies by Hallie Rubenhold)
Cast: Samantha Morton, Lesley Manville, Jessica Brown Findlay, Eloise Smyth
IMDB Rating: 7.7/10
Rotten Tomatoes: 75%
In spite of its relatively short run (only three seasons), Harlots stands out as one of the few period dramas to focus on a specific working-class of women in 18th-century London. The show follows the struggles of Covent Garden brothel owner Margaret Wells (Morton) as she strives to provide better opportunities for her two daughters: Charlotte (Brown Findlay), a highly sought-after courtesan who attracts the attention of men from the wealthy upper class; and Mary (Me Lydia Quigley (Manville), a merciless madam who resorts to much lower tactics to ensure her girls remain the most desirable, is shown to be Margaret's main rival. When it comes to small-screen entertainment on Hulu, Harlots is steamy, fascinating, devastating, and holds nothing back.
Watch the Harlot trailer:
Under the Banner of Heaven (2022)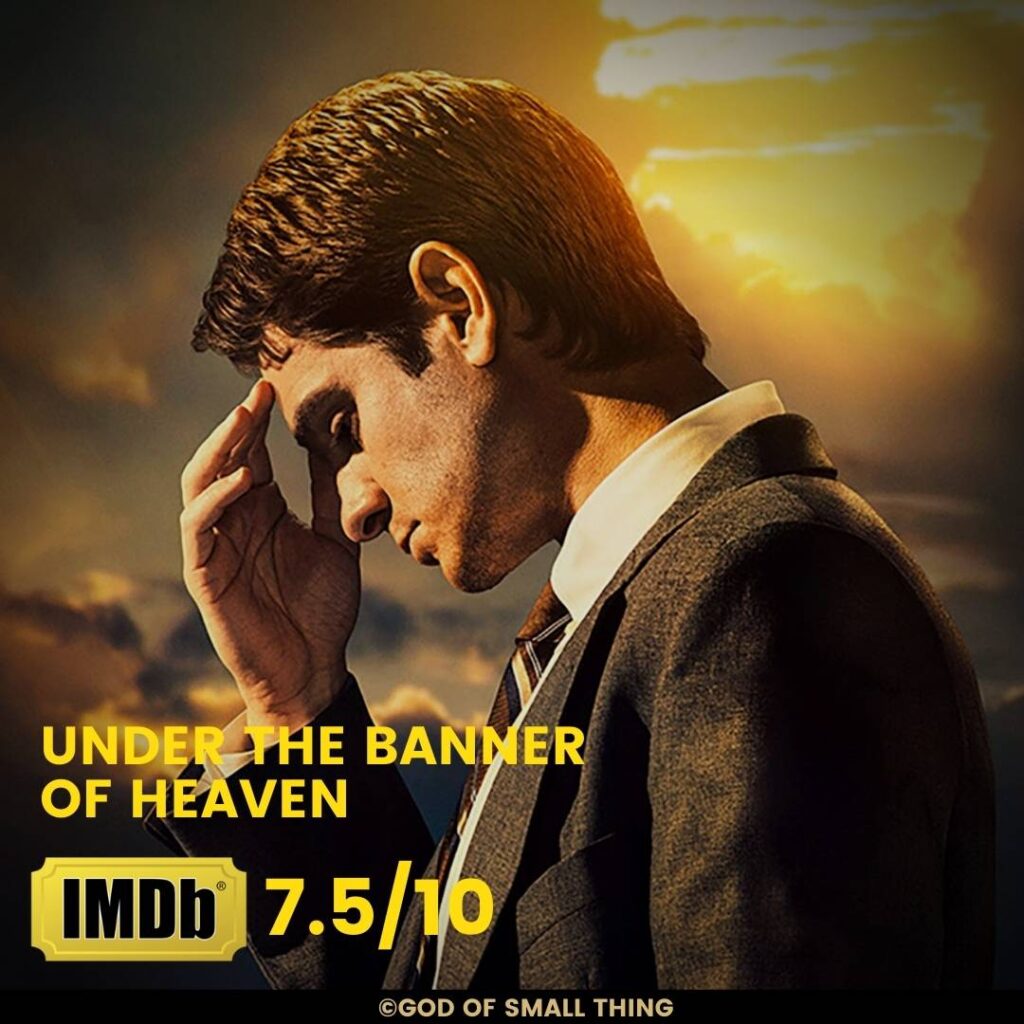 Created by: Dustin Lance Black (based on the book of the same name by Jon Krakauer)
Cast: Andrew Garfield, Sam Worthington, Daisy Edgar-Jones, Denise Gough
IMDB Rating: 7.5/10
Rotten Tomatoes: 86%
It takes a lot to make a true-crime series stand out in the present day, but FX's newest (which is debuting exclusively on Hulu, to add a little confusion) is one that delves into the complexities of religion and humanity in a way that makes it a must-watch. Andrew Garfield, who has dominated the screen for the past year or so, returns in the lead role of Mormon detective Jeb Pyre, who has his faith tested when he is asked to look into the murder of a mother (Edgar-Jones) and child. The case may have deeper ties to the Church of Jesus Christ of Latter-day Saints than anyone initially suspected. The Lafferty's are somewhat well-known in Mormon circles and have even been compared to celebrities; however, recent events have shown that the family may be hiding a darker side, and simmering tensions among its members have finally boiled over. As told by Carly Lane.
Watch the Under the banner trailer:
Candy (2022)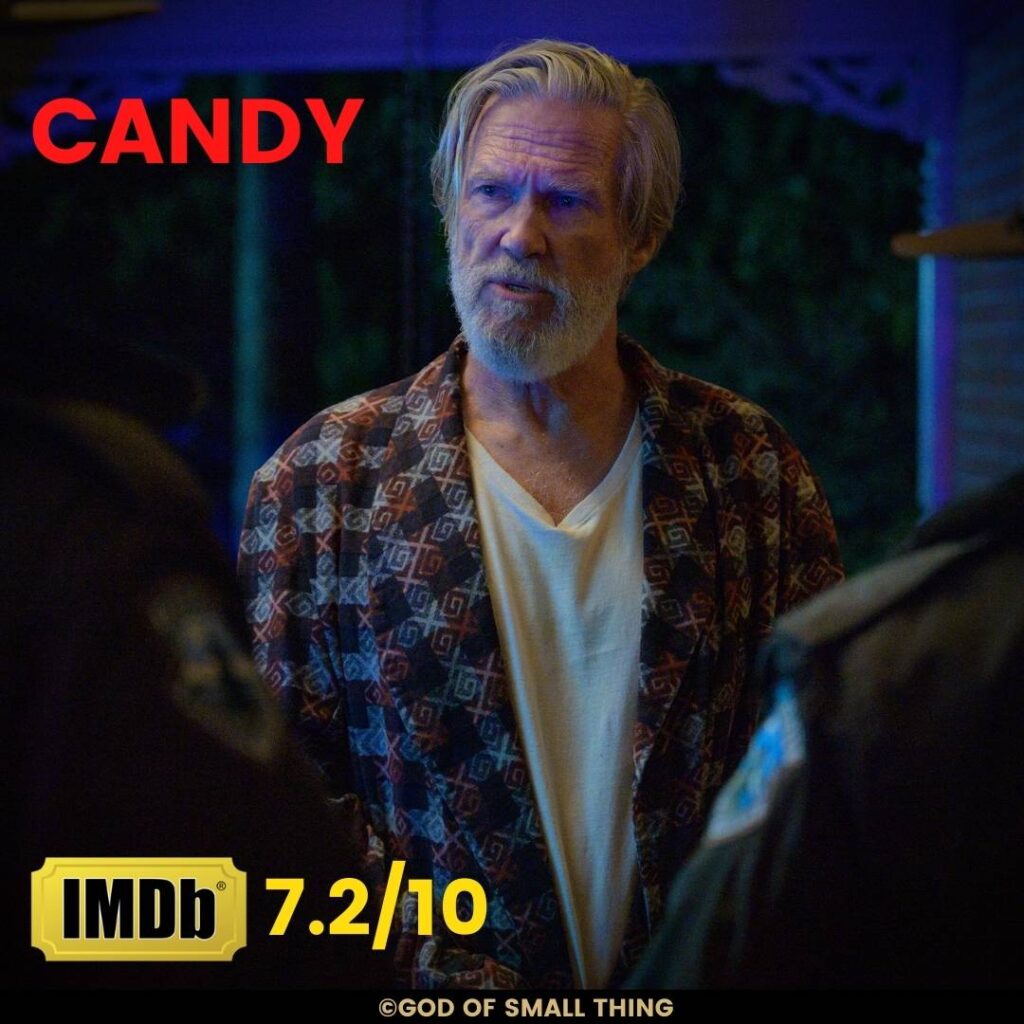 Created by: Nick Antosca, Robin Veith
Cast: Jessica Biel, Melanie Lynskey, Pablo Schreiber, Timothy Simons, Raúl 
IMDB Rating: 7.2/10
Rotten Tomatoes: 79%
True-crime buffs, meet your brand-new obsession. It's no exaggeration to say that Candy, a five-part miniseries, is jam-packed with intrigue, the aesthetic of 1980s Texas, and unexpected turns of events. It explores the real-life murder of Candy's supposed best friend Betty Gore (who ended up playing by Yellowjackets standout Melaine Lynskey) and stars an unrecognizable Jessica Biel in the title role. It's a prime example of how reality can sometimes be stranger than fiction. The entire story of Candy will keep you on the verge of giving up.
Watch the Candy trailer:
Home Economics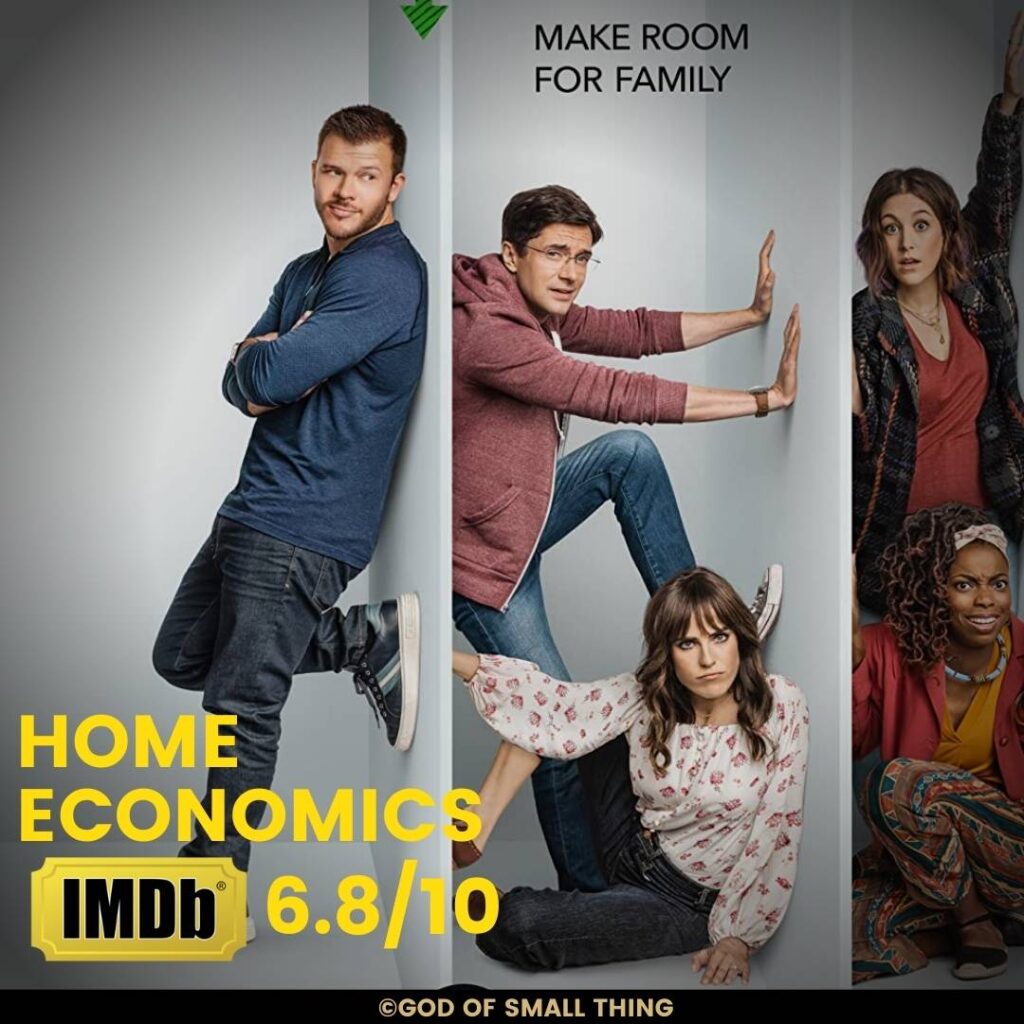 Cast: Topher Grace, Caitlin McGee, Jimmy Tatro
IMDB Rating: 6.8/10
Created by: Michael Colton, John Aboud
Rotten Tomatoes: 78%
Irrationally, the youngest brother, the slacker and rebel of the bunch, become a millionaire while his two older, seemingly more intelligent and successful brothers struggle to make ends meet. It's an interesting look at the awkwardness of social status within a single family generation. The fact that co-creator Michael Colton's life served as inspiration for Home Economics only adds to the show's appeal. Home Economics is a show that the whole family can enjoy thanks to its talented cast of familiar faces and its lovely balance between corny jokes, typical sitcom tropes, and heartwarming moments. What's more, it's refreshing to see a brand-new comedy that isn't a remake or reimagining of an older idea.
Watch the Home Economics trailer:
Meanwhile, if you are thinking over in what order do the X-Men movies go? Well here's a list of X-Men Movies in order chronologically and by release date Don't worry, all the links will open in a new tab 😀
Tell Me Lies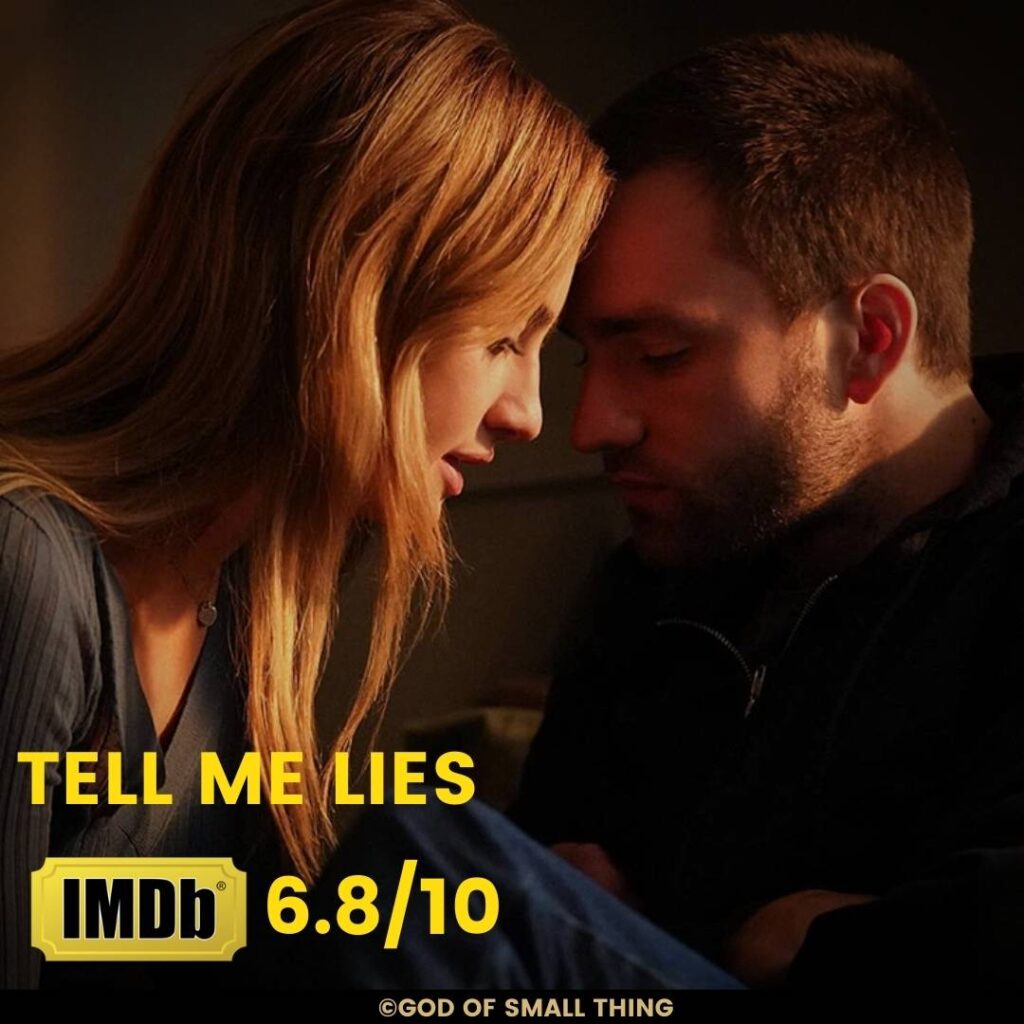 Created by: Meaghan Oppenheimer
Cast: Grace Van Patten, Jackson White, Catherine Missal, Spencer House
IMDB Rating: 6.6/10
Rotten Tomatoes: 85%
Tell Me Lies, adapted from the novel by Carola Lovering and created by Meaghan Oppenheimer (who also created the criminally short-lived and underrated Queen America), provides an honest, at times uncomfortably honest, look at a toxic relationship. Lucy (Grace Van Patten) and Stephen's (Jackson White) relationship, which begins in 2007 at Baird College and continues nearly a decade later, is the focus of the show. Tell Me Lies is as sinister as it is steamy and soapy, with solid writing and nuanced performances that make its story shockingly original and intensely relatable.
Watch the Tell me lies trailer:
The Girl From Plainville
Created by: Liz Hannah & Patrick Macmanus
Cast: Elle Fanning, Chloë Sevigny, Cara Buono, Kai Lennox, Colton Ryan, Norbert Leo Butz
IMDB Rating: 6.3/10
Rotten Tomatoes: 77%
When it tends to come to ripped-from-the-headlines series, Hulu has been at the forefront of the streaming industry. Many of their shows have been successful in their attempts to tackle real-life events without resorting to sensationalism or making viewers feel like they're rubbernecking from the comfort of their own homes. Fanning stars as Michelle Carter, who was tried for involuntary manslaughter in connection with the suicide of her then-boyfriend Conrad (Ryan). The drama skillfully depicts the events without favoring one side over the other, and it examines the events leading up to the tragedy and their aftermath. Fanning, who admittedly ventured into emotional and situational territory she had never before in her career, deserves a great deal of the credit.
Watch the girl from plainville trailer:
Looking to watch more Bollywood and Hollywood content? Don't worry we have got you covered. Take a look at our entertainment section and thank us later 😀
This was the article on what to watch on Hulu. List of The Best Shows on Hulu Right Now with IMDB Ratings and More. Hope you liked it do let us know your Hulu picks!