15+ Movies Like John Wick with where to watch Online Links
John Wick is an iconic movie loved by millions of fans around the world. Keanu Reeves has been an icon since the days of The Matrix and continues to surprise everyone with his incredible work as an actor. The movies I'm about to mention in the list below are some movies like John Wick that are really good. John Wick is one of my favorite franchises in the action-thriller genre. So this list is filled with movies that have great plots, seasoned actors, and top-notch action sequences! Be ready to marvel at the smooth, rough, vicious, and sleek style of action among various others! From the classics like The Matrix to the underrated movies like I Saw the Devil, I have conjured a selection of movies similar to John Wick. Anyone who loves Action, Thrillers, and adventure films will thoroughly enjoy every movie on this list. Disclaimer: The movies on this list are strictly R-rated for gory violence and graphic scenes, so proceed with caution!
So here is a list of The Best Movies like John Wick with where to watch Online links:
John Wick
The Matrix
The Equalizer
War
Atomic Blonde
Furious 7
Point Break
A Company Man
Hardcore Henry
A Bittersweet Life
A Man from Nowhere
Deadpool
Jack Reacher
Commando
Mad Max
Kill Bill
I saw the Devil
Taken
Edge of Tomorrow
John Wick (2014-2019)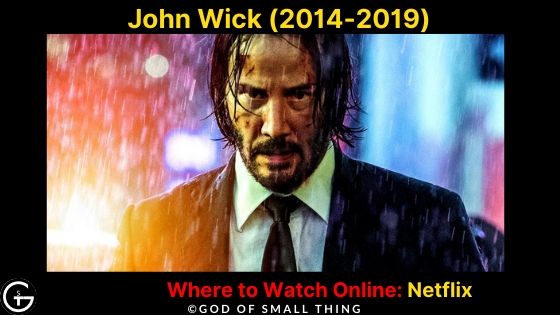 Cast: Keanu Reeves, Michael Nyqvist, Alfie Allen, Adrianne Palicki, Bridget Moynahan, Dean Winters, Ian McShane, John Leguizamo, and Willem Dafoe.
The first installment in this action movie series, John Wick is an iconic movie where Chad Stahelski makes his directorial debut. The plot focuses on John Wick, who loses his wife to terminal illness and gets a puppy named Daisy to cope up with his grief. He grows attached to the dog and they spend time together in his cool vintage car. After a scuffle with a mob of gangsters, his home gets broken into, they steal his car and kill Daisy. Furious John gets back to his roots, being a legendary hitman in the past, he let's loose. Blind with revenge after losing his precious keepsake he unleashes his ultimate destruction. He orchestrates a plan against Viggo and his men, who are fully aware of his skills and legends.
The movie serves a very satisfying and impactful return after one of the most iconic movie Matrix. Sleek and sophisticated action with a super violent and equally emotional theme. This movie was a fairly mid-budget action movie, but it stuck around in people's mind firmly. Some scenes are surprisingly witty but the action scenes are visually pleasing and gripping. The first movie is just the beginning of a worldwide blockbuster Rated-R series of three movies in the franchise as of now.
Trailer to John Wick (2014)
Watch John Wick on Netflix:
https://www.netflix.com/watch/80013762?source=35
The Matrix (1999)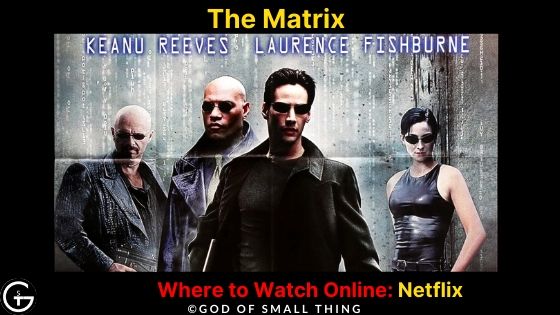 Cast: Keanu Reeves, Laurence Fishburne, Carrie-Anne Moss, Hugo Weaving, Joe Pantoliano, Marcus Chong, Anthony Ray Parker, and Julian Arahanga.
Another movie like John Wick starring Keanu Reeves is an iconic movie for history books. A movie that captivated millions and went on to rack up $460 million at the time, which is a massive thing. The action in this cyberpunk science fiction was inspired by Japanese anime and martial arts. Highly praised by critics and basically popularized the "bullet time" effect, a slow-motion when the camera is at a normal speed. This effect is still highly influential for superheroes movie to date. It is considered to be the best science fiction movie of all time! It's an extremely interesting plot with memorable characters and 4 movies in the franchise. The latest movie is set to release in 2021.
Thomas is leading a dual life, by day he is a smart computer programmer and in the dark of the night, he is a hacker known as Neo. Neo was one who always questioned reality often, but the truth is something far more unimaginable. Every night he waited for some hint, some signal until one night he meets Trinity. A mysterious woman seeks him out to introduce him to a faceless person. Eventually, he acquaints Morpheus. He reveals the real truth of this world to Neo, the world is an illusion. This dystopian world is actually an A.I system that taps into people's minds and uses their brains and bodies as energy. When they are though they dispose of the bodies and use the next. Morpheus is sure that Neo is "the chosen one" who will bring out the freedom to people's bodies and.
Trailer to The Matrix (1999)
Watch The Matrix on Netflix:
https://www.netflix.com/watch/20557937?source=35
The Equalizer (2014)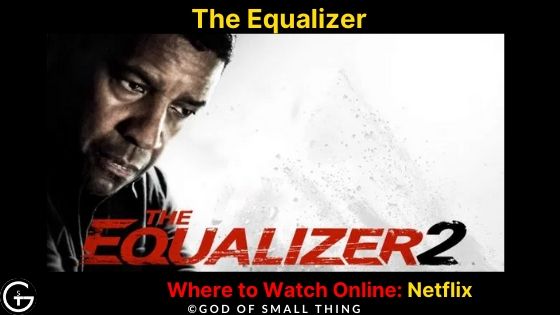 Cast: Denzel Washington, Marton Csokas, Chloe Grace Moretz, David Harbor, Melissa Leo, Bill Pullman, Haley Bennett, Vladimir Kulich, and David Meunier.
This movie similar to John Wick is an action thriller film that focuses on an ex- DIA officer. Receiving praise for its unique visual style and acting, this movie was well-received among viewers. Robert McCall leads a peaceful life working at a hardware store after an intense past. A former U.S Marine operative, Robert dedicates himself to live a low-profile and serene life haunted by the events that led him to his current being. Constantly trying to deal with his inner demons, being an insomniac with a violent history, loses all his progress after an unfortunate incident. After his friend ends up in a hospital things get ugly. He feels furious and goes feral.
He vows to bring down everyone involved no matter what. With impeccable close-combat skills, he confronts the Russian Mafia's boss involved. He finds his desire to get justice back and becomes the man who helps the helpless with their vengeance. But, after he is done, will there be anyone left alive? A thrilling movie with beauty in its details. It beautifully anchors the life of this vigilante with hints of reality. This movie is in no way perfect but it is a very entertaining one that keeps you hooked throughout! The charismatic protagonist holds the whole movie up and takes it to a different level. Watch this movie like John Wick on Netflix.
Trailer to The Equalizer
Watch The Equalizer in Netflix:
https://www.netflix.com/watch/70305892?source=35
War (2007)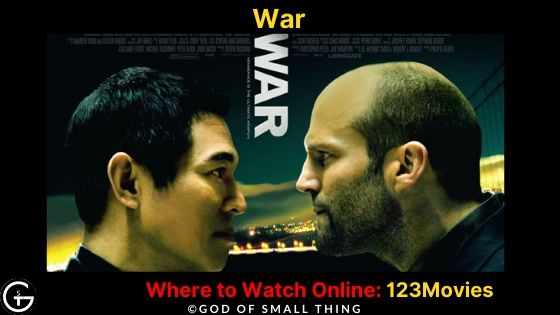 Cast: Jet Li, Jason Statham, John Lone, Mathew St. Patrick, Sung Kang, Luis Guzman, Devon Aoki, Ryo Ishibashi, and Mark Cheng.
This movie like John Wick is an action thriller film that was a directorial debut for Philip G. Atwell. An exciting martial wars action between an FBI agent and an assassin. John Crawford is an FBI agent, his family is killed apparently killed by a notorious assassin, Rogue. John becomes obsessed with seeking vengeance for his family and his partner Tom Lone. His guilt slowly swallows him as time passes by. Meanwhile Rouge has plans of his own, he settles his scores. He sets off a war between the Asian mob rivals, the Yakuza boss Shiro and Triad's Chang for no apparent reason. When he finally faces off Rogue the shocking truths of the past are revealed.
The storytelling is quite good and especially good at creating points of intrigue and suspense for the audience. The characters night have a depth to them as one would want, they seemed more like stereotypical characters. The fight and action sequences were quite impressive and while it's a standard revenge film, it is entertaining with its twists.
Trailer to War (2007)
Watch War on 123Movies:
https://ww.123-movies.club/war-2007/
Atomic Blonde (2017)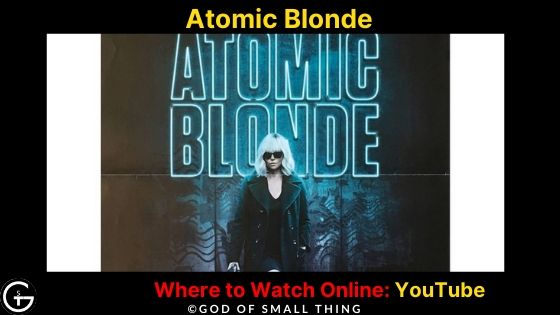 Cast: Charlize Theron, James McAvoy, John Goodman, Til Schweiger, Eddie Marsan, Sofia Boutella, Roland Moller, and Toby Jones.
This movie like John Wick was a hit, critical appraisal, amazing action sequences, and outstanding acting, it has it all. Many people do compare Atomic Blonde to John Wick to this day and a sequel for this movie is in the works. Following an MI6 agent Lorraine Broughton this movie is filled with punches. It's 1989, a few days prior to the infamous collapse of the Berlin Wall. She is sent to Cold-War Germany to contact and investigate the murder of a fellow undercover agent. Lorraine is equal parts of merciless, savage, and skillful to stay alive during her impossible missions. Sent all alone to retrieve invaluable microfilm, that contains the names of all the undercover British spy, she has to do everything possible to get it.
She fights off endless agents and henchmen while the world around her was at war itself. She partners up with chief David Percival to outsmart the smartest and deadliest spies in the world to get to that one chip. A very refreshing movie with a very intense plot and cast. Charlize Theron was highly praised for her unrelenting cool acting and compared it to one of her best movies Mad Max. The movie throws in some John Wick-level action sequences, the fight choreography, and the cinematography was absolutely stunning and impressive. There were a few emotionless scenes where one couldn't connect or empathize with the characters. There wasn't any particular depth to a few characters but the 80's theme and soundtrack make it entertaining and give us a great action movie like John Wick!
Watch Atomic Blonde on YouTube:
http://www.youtube.com/watch?v=__QrNfOECMA
Furious 7 (2015)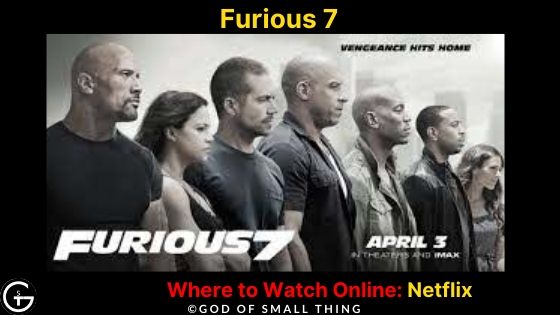 Cast: Vin Diesel, Paul Walker, Dwayne Johnson, Michelle Rodriguez, Tyrese Gibson. Chris Bridges, Jordana Brewster, and Jason Statham.
This action movie like John Wick is one of the most popular action movie franchises of all time. This movie is particularly made $1.51 Billion on the box office after the tragedy of the death of Paul Walker (RIP). This movie follows along with the original team in danger after a rogue special forces assassin seeks revenge for his brother in a coma. However, Dom and his crew already left their criminal lives behind after they defeated the terrorist Owen Shaw. But, his brother Deckard Shaw is out for revenge for his brother. Their pasts seem to be catching up to them when a young hacker also gets involved. This hacker developed a high-tech terrorism program named "Gods-Eye" that has the ability to turn any electronic device into a deadly weapon. Things seem to go haywire when they get caught into a power struggle between the terrorist and the government.
The fact that this movie was even better than the previous ones really surprise me, there is only a little one can think of when the whole franchise is built on cars and the thrill of speed. However, the characters have a lot of depth to them, great acting, beyond amazing stunts and action. The movie was playful and witty with respectful. For a moment fans forgot about the demise of their favorite actor, the movie handled the death of a cast member very respectfully and emotionally that brought tears to millions around the world. This action thriller will forever be in our hearts. Watch this movie like John Wick on Netflix.
Trailer to Furious 7
Watch Furious 7 on Netflix:
https://www.netflix.com/watch/80019608?source=35
Point Break (1991)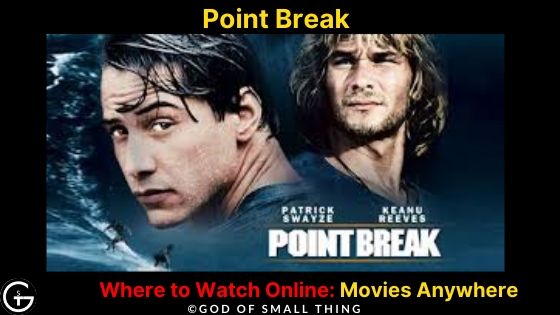 Cast: Patrick Swayze, Keanu Reeves, Gary Busey, Lori Petty, John C, McGinley, James LeGros, John Philbin. and Lee Tergesen
Next is another crime-action movie like John Wick, starring Keanu Reeves. The film follows an FBI agent working on investigating the identities of a bunch of bank robbers. These robbers in the movie call themselves "Ex-presidents" and rob banks while wearing masks with the faces of actual ex-presidents Reagan, Nixon, Carter, and Johnson. FBI agent Johnny Utah gets paired up with an experienced agent Angelo Pappas who suspects a group of surfers to be the culprits. Utah goes undercover as a surfer when he knew nothing about the sport. With the help of Tyler, he learns how to surf and gains the respect of the surfer Bodhi and his surfing crew. He grows close to the crew but everything becomes complicated when he suspects them to be the "ex-Presidents". He found a new life as an undercover surfer, but he was walking on thin ice after this suspicion.
This is a very absurd and over-the-top movie with an entertaining plot. The movie is successful in delivering quick thrills and satisfying and exciting action. The movie openly received wide critical praise for the chemistry between the characters and gained a massive cult following. Keanu Reeves moves effortlessly between his two personalities in the movie, from the cold police officer to a hilarious comic role. The cheesiness and the wild nature of the script are just right. However, the remake of this move in 2015 received a ton of backlash and negative reviews.
Trailer to Point Break (1991)
Watch Point Break on Movies Anywhere:
https://moviesanywhere.com/movie/point-break-1991
A Company Man (2012)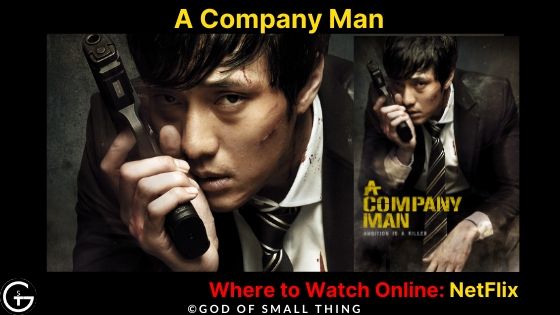 Cast: So Ji-Sub, Lee Mi-Yeon, Kwak Do-Won, Kim Dong-Jun, Lee Geung-Young, Han Bo-Bae, Park Ji-Soo, and Yoo Na-Im.
Hyeong-do is a suited-up hitman, an assassin in a company posing as a metal trading company. He partners up a young man, Ra Hun only to be assigned to kill him later. The man asks him a simple favor to give his money to his family. When he does meet up with his family, he crosses path with Yu Mi-Yeon, his single mother, and a singer whom he admired in the past. Slowly guilt and regret take over him, he falls in love with Mi-Yeon and tries to quit his job. But, when the company realizes that he fails to kill Ra Hun, he is hunted down by his own employers when he is seen as nothing but a loose end.
The movie is incredible in every aspect one could think of. The characters and the protagonist were very good at playing their roles, the interesting storyline, and the terrific action sequences and intense choreography. The close combat action was impeccable and the story of a former assassin coming in terms with his bloody past was a very interesting touch to the action-packed movie. There are certainly a few parts where the characters lacked a sense of character development, but as it stands A Company man is a great action movie that does justice to its genre.
Trailer to A Company Man Trailer
Watch A Company Man on Netflix:
https://www.netflix.com/title/70279527
Hardcore Henry (2016)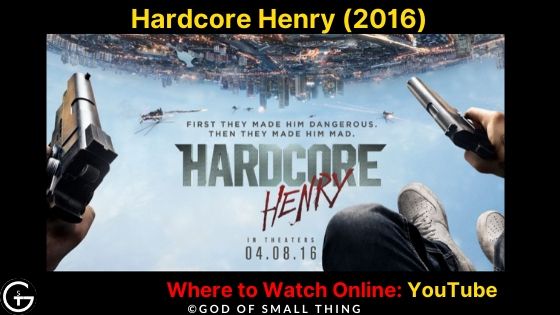 Cast: Sergey Valyaev, Andrei Dementiev, llya Naishuller, Sharltto Coopley, Danila Kozlovsky, Haley Bennett, Tim Roth, Cyrus Arnold, and Will Stuart.
This action movie like John Wick is a Russian-American Sci-fi action film that is liked for its unique filming style. The whole movie was filmed with GoPros on a first-person-shooter perspective. It is a weird story about Henry, a man who wakes up in a lab on an airship. A woman claims to be his wife, and that he turned amnesiac and mute after a revival from a fatal accident. She replaces the body parts he lost with cybernetic ones, but mercenaries attack the ship before she could do anything about his voice. Henry remembers nothing, his wife was just abducted and he has to go get her to fix him. A very unique plot indeed!
The movie's footage was the hunger of GoPro shots edited together into one continuous movie. In Russia and other countries, the movie has very positive reviews. With a very unique approach in directing and visual style that makes the audience feel like a part of the movie. Hardcore action and violence was loved by people who love this genre. Slight problem viewers had been that some scenes felt too real and made them nauseous and dizzy and that the plot was very shallow. But the plot didn't interest the people and made them watch it, it was the way the movie was shot!
Trailer to Hardcore Henry
Watch Hardcore Henry on YouTube:
A Bittersweet Life (2005)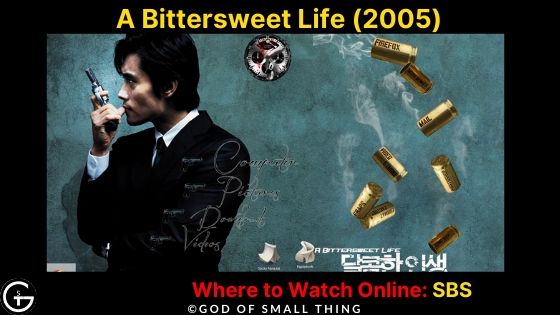 Cast: Lee Byung-hun, Kim Yeong-Cheol, Shin Min-ah, Hwang Jung-min, Kim Roi-ha, Jin Goo, Lee Ki-young, and Oh Dal-Su.
A movie like John Wick that relies on fast-paced action and thrill. Following the story of Kim Sun-Woo, a high-ranking officer who is loyal to a crime boos Kang. When Kang prepares to leave for a business trip he assigns Sun-woo to follow around his mistress Hee-soo. He feared that she was having an affair behind his back. Being a loyal subordinate, he shadows Hee-soo and escorts her to places. However, he soon gets amused by the girl and recalls his lonely life. He finds her with another man and beats the man up. Sun-woo was all prepared to inform Kang about her infidelity, but stopped himself and spares them.
Kang finds out about his betrayal and tortures Sun-woo into fixing his mistakes but he escapes. He is on the run for sparing two lives but in turn, his life was in danger. The acting, visual, and the screenplay of everything in this movie was just perfect. The sleek and elegant style of action was well-received by all its viewers. The killing machine going soft for a girl, it is a cliche plot but the actors make up for the cliches with their solid acting and smooth fight sequences. A very good movie that is a great one for its genre and the drama is very entertaining to watch!
Trailer to A Bittersweet Life
Watch A Bittersweet Life on SBS:
https://www.sbs.com.au/movies/video/533969475828/A-Bittersweet-Life
The Man From Nowhere (2010)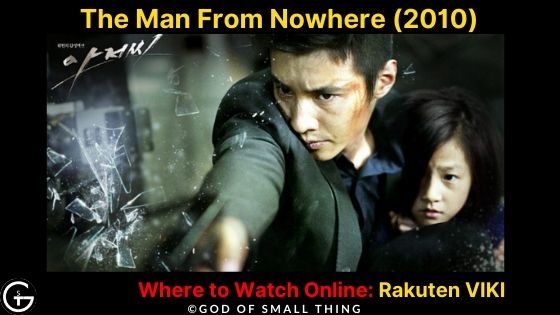 Cast: Won Bin, Kim Sae-Ron, Kim Hee-won, Kim Sung-oh, Kim Tae-hoon, Thanayong Wongtrakunl, Lee Do-gyeom, and Kim Hyo-seo.
Cha Tae-Shik is a lonesome owner of a pawnshop and a former Army Intelligence Spy. The only connection he has to the rest of the world was a little girl So-mi, who was his friend. She lives on the floor below him with her drug addict mother who is a dancer in a night club. The mother smuggles drugs from a trafficking organization and entrusts Tae-shik with stolen drugs without his knowledge. Soon the dealers realize that the drugs were stolen and abduct the mother and daughter and forces Tae-shik to deliver the drug to him in exchange for their safety. He finds something truly horrifying he fears for Som-mi's life. He fights everyone that comes his way to save So-mi, his emotional support.
There is tension in every scene, there is an incredible series of action sequences, and the originality in the plot then was appreciated. The film is very gripping and the direction and performances are excellent. The violent and smooth actions that are well-constructed in dangerous and dark places are worth the watch. This is one of the movies that really justifies itself being one of the best South-Korean action movies!
Trailer to The Man from Nowhere
Watch the Man From Nowhere on Rakuten VIKI:
https://www.viki.com/movies/36134c-the-man-from-nowhere?locale=en
Deadpool (2016)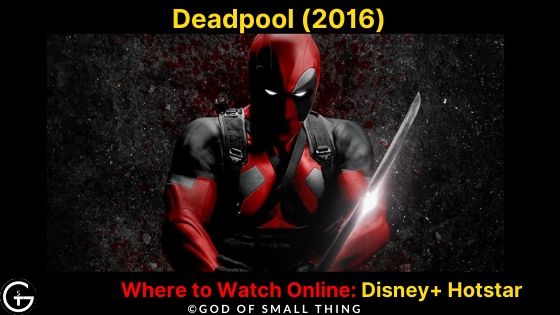 Cast: Ryan Reynolds, Morena Baccarin, Ed Skrein, T.J. Miller, Gina Carano, Brianna Hildebrand, Stefan Kapicic, and Leslie Uggams.
This blockbuster action movie like John Wick that soared and became one of the most beloved characters of all time! Revolving around the life and heroics of Wade Wilson, a discharged special forces officer that now works as a mercenary. He meets Vanessa, a prostitute, and becomes immediately romantically involved. She even accepts a marriage proposal he makes one year into the relationship, but when Wade gets diagnosed with terminal cancer, she leaves to avoid seeing him suffer. Only then does a mysterious person approach, Wade, with an experimental cure for his cancer. With nothing to lose, he agrees. He gets injected with a serum that supposedly awakens latent mutant genes in one's body.
Wade is tortured for days to trigger any mutation, but nothing happened until one day he mocks Ajax and is left to die in a chamber that leads him to the verge of dying. However, this attempt to kill awakened his superhuman ability to heal. He seeks revenge after Ajax kidnaps Vanessa. He formes a team with well-known superheroes and goes an adventure to get back his fiancee. A really action-packed movie with great action sequences equipped with humor and laughs! Wade's character's ended up giving hope and enjoyment to viewers that were diagnosed with cancer too. A fast, funny, and hilarious fourth-wall-breaking superhero film that checks every box for the blockbuster favorite superhero franchise!
Trailer to Deadpool
Watch Deadpool on Disney+ Hotstar:
https://www.hotstar.com/in/movies/deadpool/1770003257/watch?utm_source=gwa
Jack Reacher (2012)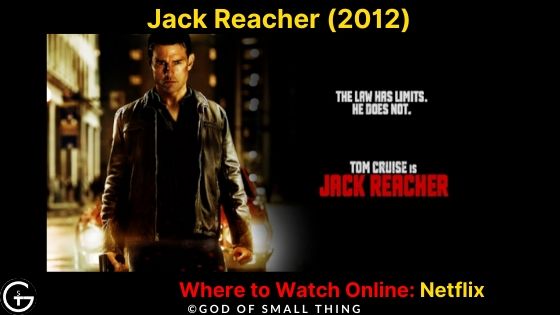 Cast: Tom Cruise, Rosamund Pike, Richard Jenkins, Werner Herzog, David Oyelowo, Jai Courtney, Joseph Sikora, Robert Duvall, and Alexia Fast.
A thriller-action movie like John Wick was successful in the box office. The plot begins when five seemingly random people are shot dead by a sniper. The police quickly find the supposed culprit and take him into custody. The police are sure that they got the right guy and get to build a solid case. But the guy they capture refuses to confess, he insists that he is innocent. Instead of confessing and admitting anything, he says three words "Get Jack Reacher". Jack is a former Army Criminal investigator, he reaches the city after seeing his name in the news. But, the twist here is that he isn't there to help him, he was there to bury the guy. However, shocked at his request he sets to confirm the certainty of the man's crime.
Nothing comes easy, he soon finds out that it was much more than he bargained for. The movie received mixed reviews, but it was mutually agreed that Tom Cruise and the other fantastic actors did a great job. The mystery and the thrill of the plot were engaging enough to keep you gripped throughout. The movie definitely needed some polishing in regards to writing, but the action and the pure violence made up for the slightly lousy writing. But, all in all, Jack Reacher is a fantastic film for action-movie buffs! Watch this movie like John Wick on Netflix.
Trailer to Jack Reacher
Watch Jack Reacher on Netflix:
https://www.netflix.com/watch/70243455?source=35
Commando (1985)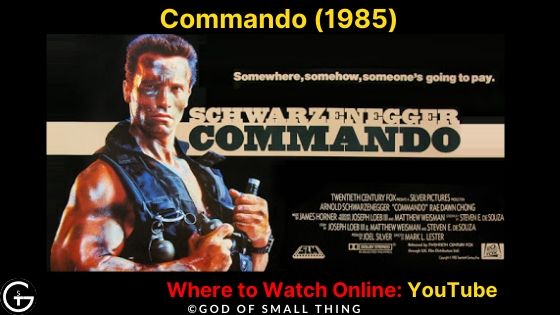 Cast: Arnold Schwarzenegger, Rae Dawn Chong, Alyssa Milano, Vernon Wells, James Olson, David Patrick Kelly, Bill Duke, and Dan Hedaya.
This movie like John Wick follows a retired agent John Matrix who lives in a secluded mountain with his daughter. His past was extraordinary while he led an elite unit with numerous adventures. But, after Jenny, his daughter gets abducted by thugs and he intends to get revenge. He is forced out of retirement and peaceful life by these thugs and seeks vengeance. The thing he doesn't know that his former unit members were being killed off one after the other. He later realizes that his daughter is kidnapped by an exiled Latin American dictator. He wishes to use John as his personal assassin in exchange for the safety of his daughter. However, he doesn't intend to be a pawn and hunts the dictator who plans on controlling him.
Action and characters straight out of comic books, with fierce action sequences by Arnold. Accompanied with sarcastic commentary and a huge scaled action the movie was extremely entertaining! A great watch that will keep you excited till the end.
We all have been missing the adrenaline we used to have for Game of Thrones right? Since we cannot get GOT back, we have compiled a list of 15+ Best Series Like Game of Thrones with Where to watch online links as well for you to enjoy 🙂
Trailer to Commando (1985)
Watch Commando on YouTube:
https://www.youtube.com/watch?v=U95C54LA1YI
Mad Max (1979)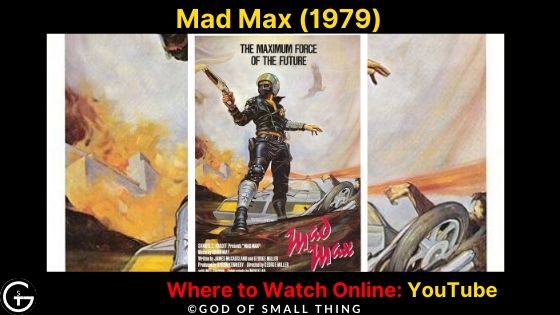 Cast: Mel Gibson, Joanne Samuel, Hugh Keays-Byrne, Steve Bisley, Tim Burns, Roger Ward, Geoff Parry, Jonathan Hardy, Brendan Heath, and John Ley.
This action movie like John Wick revolves around the themes of hatred, revenge, and violence. Set in a future dystopian world the streets are ruled by violent and vicious gang members of Nightrider. They make highways their playground as they loot gasoline and terrorize Innocent passersby. The story follows Max, a policeman who seemingly had everything taken away from him when a gang murders his family and burn his partner Jim to death. Then Max goes a rage-induced killing spree and decides to take the law in his own hands. He sets out to seek vengeance and becomes the infamous road warrior "Mad Max"
The film directs car stunts to absolute perfection, every scene brings this dystopian world to life. However, the stunts in itself weren't out of the world, it was the filmmakers magic that really brought the intended feel to the table. This cult classic movie is loved by millions around the world for a great performance by the protagonist. This film became the first in a hit franchise with three sequels!
Trailer to Mad Max
Watch Mad Max on YouTube:
http://www.youtube.com/watch?v=f3geNnbaJj4
Kill Bill (2003)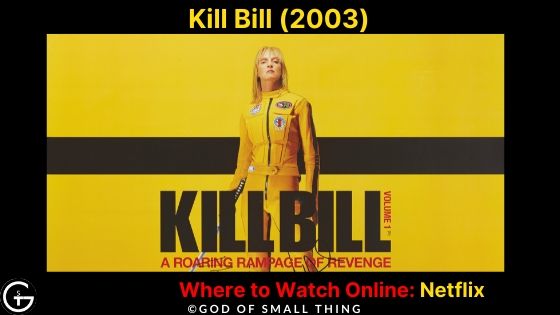 Cast: Uma Thurman, Lucy Liu, Vivica A. Fox, Michael Madsen, Daryl Hannah, David Carradine, Sonny Chiba, and Julie Dreyfus.
Another amazing action movie like John Wick on my list is about a character named 'The Bride'. She was a former member of the assassination squad called Deadly Viper Assassination. The squad was led by her lover 'Bill'. When she realizes that she is pregnant with Bill's baby, she decides to leave the life of a killer behind for the child. She fled to Texas and meets a young man who helps her out to settle down. However, to her dismay, the man was killed shortly by a very outrage Bill. When she wakes up after four years of being comatose, she finds that her baby was no more. Furious she seeks the ultimate revenge on the people who killed her baby.
A gory, fun, and an intense movie with a lot of blood. This one of a kind movie is untouched, none of the movies after have been able to replicate its vibe and genius. The film features one of the best action scenes ever with a solid performance by Uma. However, the movie might lack in places like the storyline, but the constant action and drama is thoroughly entertaining to the viewers! It is one of the best action movies of all time, a classic! Watch this movie like John Wick on Netflix.
Trailer to Kill Bill
Watch Kill Bill on Netflix:
https://www.netflix.com/title/60031236
We all have watched Twilight but we haven't seen many of those films coming any time soon right? Well if you are you a die-hard Twilight fan, 25+ Movies like Twilight with where to watch online links
I Saw the Devil (2010)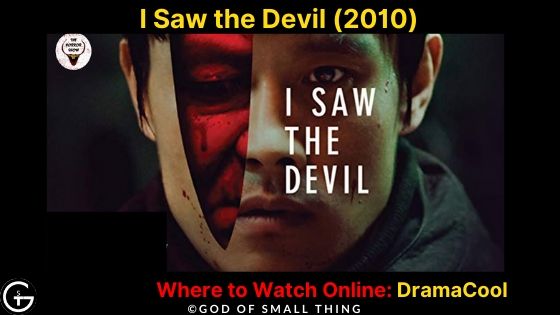 Cast: Lee Byun-hun, Choi Min-sik, Chun Koo-haun, Chun Ho-jin, Oh San-ha, and Kim Yoon-seo.
An action-thriller movie like John Wick with yet another revenge story. A story of a man named Kim Soo-Hyeon and a psychopathic killer. When Joo-Yeon gets a flat tire and waits for a tow truck, she calls her husband to inform him. Just then, she is interrupted by a man who insists to get inside his car to help her. But when she refuses he abducts and dismembers her entire body. Her father assists by giving names of 4 prime suspects. He becomes obsessed with catching the killer and tracks down all the four suspects. He eventually finds the man but lets him go after beating him brutally. From that moment a long game of cat-mouse began. A killer is so vicious and cunning that Soo-Hyeon regretted not killing him on sight.
The catalog of Korean action-thriller movies is abundant, but his movie proves itself worth to bee on top. This movie truly revives the genre and has a few remorseless scenes. Filled with the violence inflicted on the characters the movie is loved by the general public. The actor is phenomenal and the director brings out the visceral and dark humor and action with many plot twists and punches. A spine-tingling gooey movie at it's finest, it is a terrific movie but, of course, the amount of violence in the movie is not for everyone to stomach. This movie is definitely hard to forget.
Looking for something romantic to smoothen your mood and weekend? Well here is a list for you then! 25+ Movies Like The Notebook (Don't worry! Link will open in New Tab so you can finish this off and come back! )
Trailer to I Saw the Devil
Watch I Saw the Devil on DramaCool:
https://www2.dramacool.movie/drama-detail/i-saw-the-devil
Taken (2008)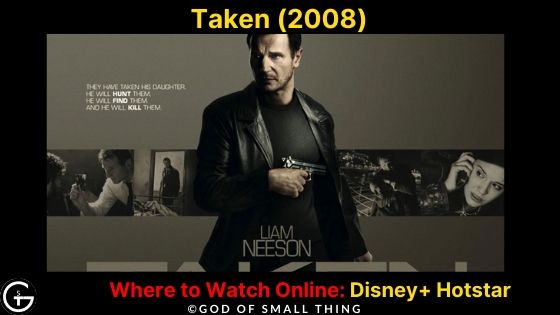 Cast: Liam Neeson, Maggie Grace, Fame Janssen, Xander Berkeley, Katie Cassidy, and Oliver Rabourdin.
Here we have yet another action movie like John Wick and Commando that has an abducted daughter. But, the movie makes up for it with its James Bond action. Following Bryan a retired agent who left his job to get closer to his estranged daughter Kim. She manages to convince him to let her take a trip to Paris with her best friend. When in Paris, she makes a mistake of slipping out that her friend and she were all alone. A stranger who shares a cab with them uses this information to kidnap them and sell them off to human traffickers. She barely gets to tell her father the details on the phone when they abduct her. Bryan sets on a dangerous mission to rescue his daughter and her friend in the city of Paris.
The plot is indeed simple and effective, but Liam Neeson brought the movie to life. The acting of the characters is commendable and impressive. The dramatic scenes had an impact and the action scenes punch you through the scenes. Again, the plot might be slightly shallow, but once the action kicks in it is a joy ride!
Trailer to Taken (2008)
Watch Taken on Disney+ Hotstar:
https://www.hotstar.com/in/movies/taken-2/1770000964/watch?utm_source=gwa
Edge of Tomorrow (2014)
Cast: Tom Cruise, Emily Blunt, Brendan Gleeson, Bill Paxton, Jonas Armstrong, Tony Way, Kick Gurry, Franz Drameh, and Dragomir Mrsic.
A thrilling sci-fi adventure movie that is set during an alien invasion. When an alien race crashes the Earth in a fierce assault, the military being dumbfounded. Major William has never seen a battlefield, he is surprisingly dropped into a potential suicide mission. When he entered the field, he is killed with a few minutes. William finds himself stuck in a continuous never-ending time loop. It forces him to live brutal combats over-and-over again, restarting every time he dies. As the battle repeats itself he becomes more aware and able to engage in full combat with powered-up skills. With special forces warrior Rita, he fights the aliens, every step bringing him closer to victory.
Looking for more thriller action movies like Inception? Why don't you try out some from this list! Here are 30+ Movies Like Inception with where to watch Online Links
This movie is a perfect blend of equal parts of action, sci-fi, and adventure. Tom Cruise plays the role wonderfully, a flawed-hero that turns into an intimidating fighter over time. The movie is entertaining and surprisingly funny, with great action scenes. This movie like John Wick gets the action and drama right. If you're a fan of the sci-fi and action genre, this film is definitely for you!
Trailer to Edge of Tomorrow
Watch Edge of Tomorrow:
http://www.youtube.com/watch?v=k-890qNtrdU
I conclude this list with a banger. The movies in this list of the best movie like John Wick are personal favorites. As a fan of the genre, all these movies have fascinated me beyond my expectations and have a reserved place in my mind. There are, of course, many more movie in the genre which are worthy of being in the list, but I had to concise it to 20 movies maximum. Did I miss out on any of your favorites? Mention them in the comments section below!
Looking to change your favorite genre to something new? Try Korean Dramas and they are amazing! Here are 25+ Best Korean High School Dramas with where to watch links
Or
If you really want to go for Bollywood Here are Some 60 Odd Best Inspirational and Motivational Hindi Movies (Bollywood) with Watch Online Links