25+ Movies like Twilight with where to watch online links
Let's be real, the Twilight Saga was a cultural reset among movies and books alike. It started the craze of a superhuman/ Supernatural boyfriends among teenagers and young adults. Imagine, the first movie in the five-movie franchise had a budget of $35 million dollars only, it earned more than $390 million on the box office! The sheer popularity of this franchise shocked the actors of the movies too. Nonetheless, after Twilight cam a storm of supernatural stories and movies trying to make it big like Twilight, while some made it big and some didn't. I'm here to introduce you to a list of movies similar to Twilight in the plot, theme, or general feel of the movie.
List of 25+ Movies like Twilight
| | | | |
| --- | --- | --- | --- |
| Sl. No. | Name | Year | IMDb Rating |
| 1. | The Twilight Saga | 2008-2012 | 5.3 |
| 2. | Let The Right One In | 2008 | 7.9 |
| 3. | What We Do In The Shadows | 2014 | 7.6 |
| 4. | Interview With The Vampires: The Vampire Chronicles | 1994 | 7.5 |
| 5. | Meet Joe Black | 1998 | 7.2 |
| 6. | Only Lovers Left Alive | 2013 | 7.2 |
| 7. | Thirst | 2009 | 7.1 |
| 8. | Underworld | 2003 | 7 |
| 9. | Near Dark | 1987 | 6.9 |
| 10. | What Dreams May Come | 1998 | 6.9 |
| 11. | Snow White And the Huntsman | 2012 | 6.9 |
| 12. | Great Expectations | 1998 | 6.8 |
| 13. | Warm Bodies | 2013 | 6.8 |
| 14. | A Ghost Story | 2017 | 6.8 |
| 15. | The Hunger | 1983 | 6.6 |
| 16. | Tuck Everlasting | 2002 | 6.6 |
| 17. | The Village | 2004 | 6.6 |
| 18. | Byzantium | 2012 | 6.5 |
| 19. | Awaken | 2012 | 6.2 |
| 20. | I Am Number Four | 2011 | 6.1 |
| 21. | Beautiful Creatures | 2013 | 6.1 |
| 22. | Equals | 2016 | 6 |
| 23. | Cirque du Freak: The Vampires Assistant | 2009 | 5.8 |
| 24. | Percy Jackson & the Olympians: The Lightning Thief | 2010 | 5.8 |
| 25. | The Host | 2013 | 5.8 |
| 26. | The Mortal Instruments: City Of Bones | 2013 | 5.8 |
| 27. | Beastly | 2011 | 5.5 |
| 28. | Red Riding Hood | 2011 | 5.4 |
| 29. | Vampire Academy | 2014 | 5.4 |
| 30. | Beautiful Vampire | 2018 | 5.3 |
| 31. | Blood and Chocolate | 2007 | 5.3 |
| 32. | Fallen | 2016 | 5.2 |
| 33. | Fifty Shades Series | 2015-2018 | 4.1 |
| 34. | Vampires Suck | 2010 | 3.4 |
Disclaimer: The list is frequently updated to make sure you are been served with fresh content. The content is ordered based on ratings from high to low at the last. We have sorted the movies according to IMDb ratings. You can also go to a specific show by clicking the links in the list above as well. (in case you are looking forward for some selective show).
The Twilight Saga (2008-2012)
Cast: Kristen Stewart, Robert Pattinson, Taylor Lautner, Billy Burke, Niki Reed, Kellan Lutz, Ashley Greene, and Jackson Rathbone
IMDb Rating: 5.3/10
Rotten Tomatoes: 49%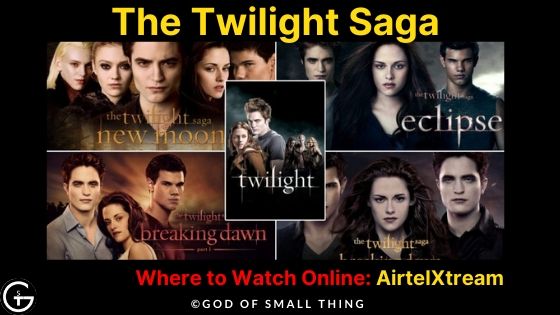 Bella Swan was an awkward girl who lived with her mother for her entire life after her parent's divorce. But, after her mother gets engaged again, she moves in with her father in the small town of Folks. She doesn't really expect any changes in her life except living with her dad. But, her life changes for the better or the worse once she lays eyes on the most gorgeous boy in the whole school, Edward Cullen. He was dazzling and no one like she's ever met. He is intelligent, witty, and charming to make anyone fall head over heels for him and Bella was no exception.
But, despite that she notices some weird things about him, his hands were ice cold, he had super reflexes and almost never ate. After pestering him to tell the truth he admits that he hasn't aged since 1918. After the secret being in the open between them, Edward Bella was the soulmate he has been waiting for forever. However, the closer they get the stronger Edward has to control himself around her. Her scent sent him into a frenzy.
They go through a number of trials, separations, and dangers early into their relationship. While a close friend, Jacob develops feelings for her. She gets stuck in a love triangle, but to her, it has always been Edward. Their lives intertwine in weird ways as they team up to fight off any dangers to Bella and the Cullen Family. It is honestly a guilty pleasure of mine, the wit, the characters, the action, drama, and the otherworldly romance. The whole series is a wholesome and fun watch!
1. Let the Right One In (2008)
Cast: Kåre Hedebrant, Lina Leandersson, Per Ragnar, Henrik Dahl, Karin Bergquist, Peter Carlberg, and Ika Nord
IMDb Rating: 7.9/10
Rotten Tomatoes: 98%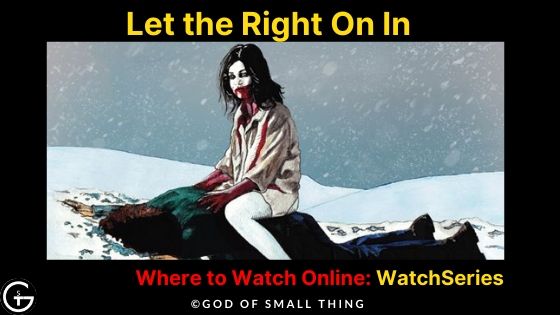 Oskar is a wimpy 12-year old who was constantly bullied by boys at his school. Out of terror he never fought back. However, he practiced knife attacks he notices a new girl and her father move into a house next to him. Eli was a peculiar girl who couldn't stand the sun and had to invited to homes before she entered them. He finds revenge through her when she gives him the strength to fight back against his bullies.
When he realizes that Eli being a vampire wasn't the only thing he needs to fear, things became difficult. He discovers Eli's father is a serial killer who supplies Eli with the blood she needs. How much could he forgive and forget? Did he feel equal parts of love and fear toward Eli? Which overpowered was unclear to him. This movie like Twilight is a romantic-drama with a hint of horror. Keep in mind it a rated-R movie for disturbing images and clips. According to me, this is the best vampire lore movie of all time. The plot is intriguing and the direction and allegory in the film are outstanding. There's a lot of room open for interpretation, so you really have to think.
Watch Let the Right One In on WatchSeries
2. What We Do In The Shadows (2014)
Cast: Taika Waititi, Jemaine Clement, Jonathan Brugh, Cori Gonzalez-Macuer, Stu Rutherford
IMDb Rating: 7.6/10
Rotten Tomatoes: 96%
What We Do In The Shadows is an ingenious mockumentary on the most popular supernatural trope that gripped the film industry in the last decade. We have a documentary crew that follows four vampires living together as housemates. The vampires – Viago, Deacon, Vladislav and Petyr possess various supernatural powers. In spite of their powers, the characters are hilariously comical and the humour that is laden throughout the movie is understated but potent. This is a film that can chase away your blues!
3. Interview with the Vampire: The Vampire Chronicles (1994)
Cast: Brad Pitt, Christian Slater, Virginia McCollam, John McConnell, Tom Cruise, Mike Seelig, and Bellina Logan
IMDb Rating: 7.5/10
Rotten Tomatoes: 64%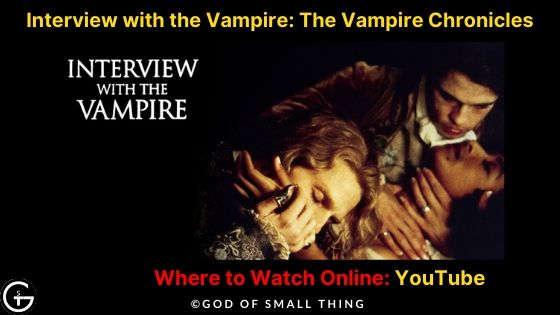 On a dark night in San Francisco, a young journalist follows a strange man through the alleys and ends up in an anonymous room. This movie recounts the unbelievable story of a man who called himself a vampire. When the journalist starts to interview him, at first he doesn't believe the man. The stranger tells him that he was a 200-year-old vampire and proves himself right. He narrates his story, he was a vampire named Louis from the 18th Century, a 24-year-old with an estate. Louis was an unhappy man, everything changed after Lestat came to his life. Lestat was a vampire who allows him to make the decision to die or live as a vampire forever.
It was a little too late to realize what he had become. He again refuses to take a human life and was about to leave. But Lestat was very smart, he turns a little orphan girl into a vampire to make him stay. The story is narrated by Louis himself. In 1991, he talks about his miserable life as a human and a vampire. His curse, troubles, and death over the long and excruciating span of 200 years. He tells his story of bloodshed, thirst, and regrettable decisions. This is a vampire movie similar to Twilight with vampires but there are a few dark elements to the story. It is an overall great watch! Watch this movie like Twilight on YouTube!
Watch Interview with the Vampire: The Vampire Chronicle on YouTube
4. Meet Joe Black (1998)
Cast: Brad Pitt, Anthony Hopkins, Claire Forlani, Jake Weber, Marcia Harden, Jeffrey Tambor, and David S. Howard
IMDb Rating: 7.2/10
Rotten Tomatoes: 44%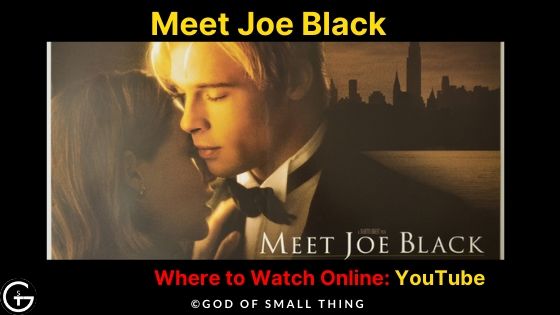 Another movie like Twilight with supernatural beings. Instead of vampires, we have Death himself. William Parrish is a media tycoon, a very loving father, and a human being. One morning, just when he is about to celebrate his 65th birthday, he is contacted by the inevitable. Later, Death itself enters his home and life, personified in a human's body. Joe Black enters his life with the intention to take him away. Joe's tiring eternal job was to take souls of the dead to the afterlife. He chooses William to be his guide and show him around. But, accidentally his former human host and William's daughter, Susan already met.
Susan was a young and beautiful doctor, she had a relationship that her father highly disapproved of. So, He insists that William should let him stay with him on his last days on Earth. Joe develops a high interest in Earth and Susan. Whereas, Susan had no clue with who she was flirting. He falls deeply in love with Susan by the end of his visit. Just like the movie like Twilight has to choose between his otherworldly romance and his role to play. Will he choose to continue his important job as a grim reaper or will he stay with Susan? Watch this movie like Twilight on YouTube!
Watch Meet Joe Black on YouTube
5. Only Lovers Left Alive (2013)
Cast: Tilda Swinton, Tom Hiddleston, Anton Yelchin, Mia Wasikowska, Jeffrey Wright, and Slimane Dazi
IMDb Rating: 7.2/10
Rotten Tomatoes: 86%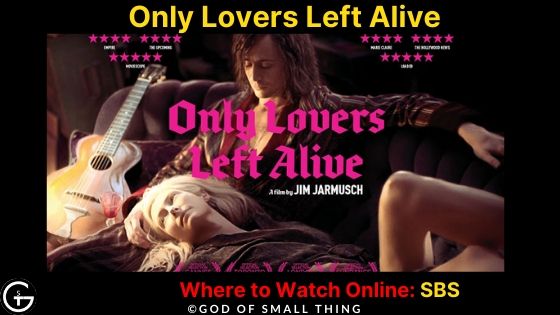 A depressed musician Adam lives in his old house with his musical instruments and books. He is more than a few centuries old and exhausted. He hates the world and the direction it has taken with its wrong decisions. Ian is Adam's personal antique instrument supplier, he delivers rare instruments to him, no questions asked. Adam poses to be Doctor to get regular blood bags to avoid killing human beings.
He lives with his wife Eve in Morocco and is also a fellow vampire. Her blood supplier is her best friend Christopher. Adam and Eve's love story had endured centuries worth of time. But all seems to crumble away when her wild and uncontrollable sister enters their life. Can these two ancient lovers withstand the collapsing world around them? This movie like Twilight has an otherworldly romance that is touching and emotional.
Watch Only Lovers Left Alive on SBS on Demand
6. Thirst (2009)
Cast: Song Kang-ho, Kim Ok-bin, Kim Hae-sook, Shin Ha-kyun, Park In-hwan, Song Young-chang, Oh Dal-su
IMDb Rating: 7.1/10
 Rotten Tomatoes: 80%
Song Kang-ho plays Sang-hyun, a well-respected Catholic priest who does volunteering work at the hospital. He decides to participate in a study looking for a vaccine for the Emmanuel Virus (EV). The experiment isn't a success and unfortunately, Sang-hyun gets infected with the fatal disease. Much to everyone's surprise, he makes a quick and complete recovery after going through a blood transfusion. This doesn't last as he relapses and becomes a vampire. He also develops attraction toward his childhood friend's wife.
7. Underworld ( 2003)
Cast: Kate Beckinsale, Scott Speedman, Michael Sheen, Shane Brolly, Erwin Leder, Bill Nighy
IMDb Rating: 7/10
 Rotten Tomatoes: 31%
If you are craving some good blood-pumping action between two of the most popular supernatural creatures, Underworld is the film to go to. The vampires are in a generational war with Lycans, an ancient werewolf species. Our protagonist, Selena, is a vampire on a personal vengeance to avenge the murders of her parents. The film has four more instalments and was an unexpected hit at the box office! Kate Beckinsale delivered a commendable performance as our tortured heroine.
8. Near Dark (1987)
Cast: Adrian Pasdar, Jenny Wright, Lance Henriksen, Bill Paxton, Jenette Goldstein, Tim Thomerson, Joshua John Miller, and Marcie Leeds
IMDb Rating: 6.9/10
Rotten Tomatoes: 82%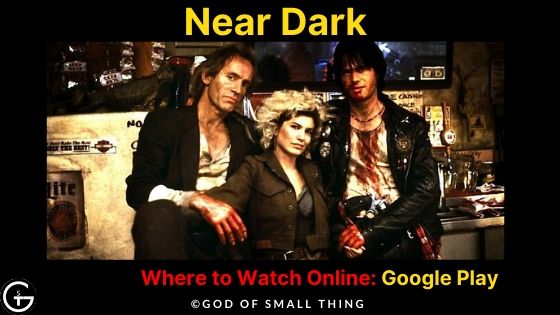 This movie like Twilight is about a small-town farmer's son. Caleb is from Phoenix, he meets a Mae one late night in town. He joins a group of traveling vampires after getting bitten by Mae. When Caleb asks Mae for a kiss thinking she is a random drifter, she bites his neck instead. He realizes what happened when he walked home and the sunlight burnt him. He meets Mae's family: leader Jesse, Diamondback, Severen, and Homer. All of them were creatures of the night that survive through the blood. His initiation ceremony included killing for blood. He refused to kill so Mae gives him her blood to survive. He needs to choose between his loving family or his love for Mae. This otherworldly romance is similar to Twilight, where the main character has to choose between a normal life and a life among vampires.
Watch Near Dark on Google Play
9. What Dreams May Come (1998)
Cast: Robin Williams, Cuba Gooding Jr, Annabella Sciorra, Max Von Sydow, Jessica Brooks Grant, Josh Paddock, and Rosalind Chao
IMDb Rating: 6.9/10
Rotten Tomatoes: 53%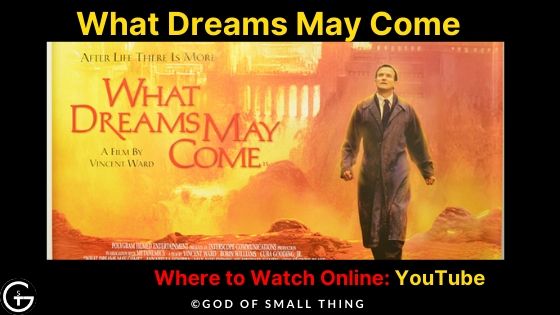 Yet another run-in with the supernatural in this movie like Twilight. Young Chris Nielsen and Annie Collins meet by chance when their boats collide in the lake. Later, while sharing a snack, they fall in love with each other. To solidify their relationship, they get married early. They become parents to two children, Ian and Marie, while Chris works as a pediatrician and Annie as a painter. But, their happy family gets torn apart when both Ian and Marie died in a car accident. Four years later, Chris dies in a car accident and Annie was left widowed and depressed. He returns to his house in his ghost form and tries to tell her that he still exists and loves her. However, when his efforts cause Annie pain, he leaves. In his afterlife, he meets Albert, his guardian angel in heaven.
He reunites with his children and dog but Annie was having it very bad. She had depression and dementia. Unable to bear the loss of her family she commits suicide. Hoping to meet Annie in heaven he waits. But Alberts explains that all suicides go to hell. So, Chris literally travels from heaven to hell in search of Annie. His desperate attempts in saving his wife's soul from the depths of hell are really emotional. This movie delves into the supernatural world of the afterlife, hell, and heaven, it's all really fascinating and touching. Watch this movie like Twilight on YouTube!
Watch what dreams may come on YouTube
10. Snow White and the Huntsman (2012)
Cast: Kristen Stewart, Chris Hemsworth, Charlize Theron, Sam Claflin, Sam Spruell, Ian McShane, and Nick Frost
IMDb Rating: 6.9/10
Rotten Tomatoes: 49%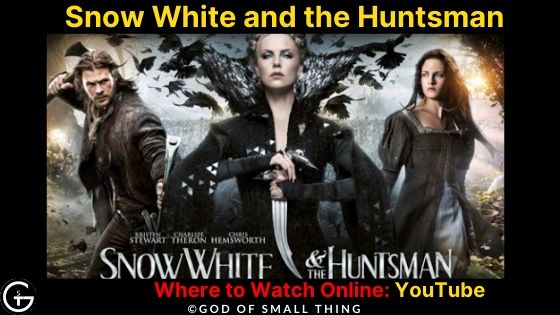 Once upon a time lived a King, Queen, and his beautiful daughter Snow White. When the Queen passes away the King is grieving for the loss of his wife but has to fight off an invasion. He rescues a prisoner, Ravenna, and marries her the very next day. She stabs the king in his sleep and destroys his army led by her brother. She is now the evil step-mother in Snow White's story, she traps Snow in a tower. It is years, later when the kingdom is absolutely depleted and the evil Queen witch stays young forever by draining the young woman's youth.
She is informed that Snow might be the source for her immortality she summons her, but Snow runs away. The Queen deploys a Huntsman to find her. He protects the princess once he finds her after he realized that he was lied to. The huntsman, SnowWhite and the seven dwarfs go to the fairytale land and have an uprising against the Queen. This movie like Twilight has an otherworldly romance between a huntsman and Snow White in a world of witches and magic. This fantastical movie is full of action and drama.
Watch Snow White & the Huntsman on YouTube
11. Great Expectations (1998)
Cast: Ethan Hawke, Gwyneth Paltrow, Hank Azaria, Chris Cooper, Anne Bancroft, Robert De Niro, and Josh Mostel
IMDb Rating: 6.8/10
Rotten Tomatoes: 37%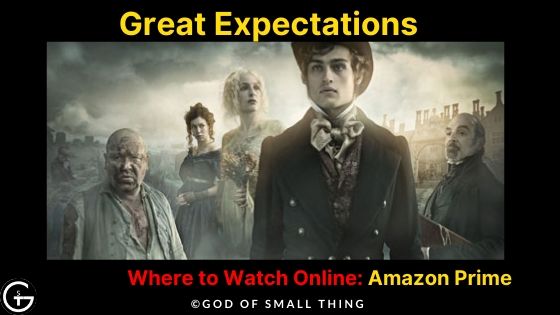 This movie was an attempt at modernizing Charles Dickens' timeless tale. It is a classic story that revolves around Finn, a painter in New York City. A story of a man's love for an ultimately unreachable woman. Finnegan was a man from a modest family who falls for Estella, a rich girl. He has always had an inborn talent for art but hadn't had an inspiration to create anything in years. When Finn was a kid he was hired by the wealthiest woman in the town to be a playmate to her niece, Estella. He always loved her, and the affection lasted for years. However, he hadn't seen the love of his life in years after she left without a word.
A lawyer contacts him asking to exhibit his art at a huge gallery in New York by an unnamed person. He assumed that it was the wealthy woman again who set it up to enable him to meet Estella. He accepts the commission and finds out if things really changed after all these years if both Ms. Dinsmoor and Estella manipulate the situation to their favor. The surprising coincidences and unique characters make it a really fine watch. Watch this movie like Twilight on Amazon Prime.
Watch Great Expectations on Amazon Prime
12. Warm Bodies (2013)
Cast: Nicholas Hoult, Teresa Palmer, Analeigh Tipton, Rob Corddry, Dave Franco, John Malkovich, and Cory Hardrict
IMDb Rating: 6.8/10
Rotten Tomatoes: 81%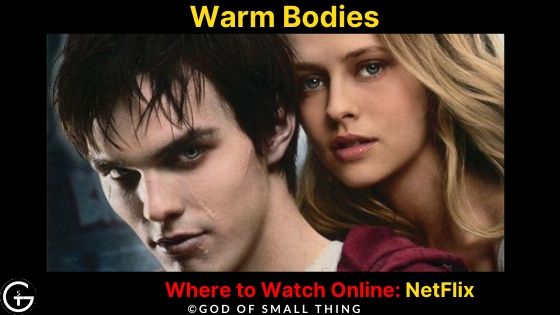 This movie like Twilight is set in the post-apocalyptic USA. The dystopian world is surrounded by walls that separate the humans from the living dead. The leader of the survivors is a man named Girgio who teams up with his daughter Julie, Perry, and Nora to collect supplies and food for the living population. However, they are jumped by a group of zombies. While fighting off the party they come across an oddly introspective zombie named R. When he meets Julie he feels a strong sense of protection towards her and wanted to keep her safe.
R revives his memories after eating Perry's brain. This is the beginning of an otherworldly romance. He regains his humanity and develops a sense of warmth towards humans. This unlikely pair builds a bridge between the dead and the alive. After the virus spreads faster than expected they are faced with many difficulties. Their meeting sets a series of events in motion that transform the lifeless world into something more. Watch this movie like Twilight on Netflix!
13. A Ghost Story (2017)
Cast: Casey Affleck, Rooney Mara, McColm Cephas Jr, Kenneisha Thompson, Grover Coulson, Liz Cardenas, Barlow Jacobs, Richard Krause, and Dagger Salazar
IMDb Rating: 6.8/10
Rotten Tomatoes: 90%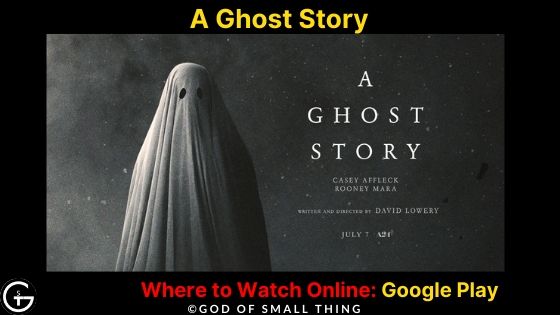 A musician and his wife live in a small home in Dallas. She wants to move away from the house but he does not. That house has shared memories of his entire life and he has an emotional connection with it. However, the wife has this vague premonition of danger. One night they hear a bang on their piano but there was no one in the house except them. In an unfortunate accident, the husband loses his life in a car accident right in the front of the house. He is dead, the wife visits him in the hospital and covers his face with a sheet. He wakes up in the hospital and wanders around in his ghost form.
The man reaches a door of light but reluctantly turns away and watches his beloved wife grieve her loss. As a silent shadow, he lives beside his wife and he watches her depression eventually turn into hope and acceptance. Through the decades, he sees his wife accepts his death and walk towards her light. He finds another ghost in the house next to him, she reveals that she is waiting for someone, but she has no recollection who she was waiting for. This movie like Twilight features otherworldly romance you'll find interesting in the least.
Watch A Ghost Story on Google Play
14. The Hunger (1983)
Cast: Catherine Deneuve, David Bowie, Susan Sarandon, Cliff De Young, Beth Ehlers, Dan Hedaya, Suzanne Bertish, and James Aubrey
IMDb Rating: 6.6/10
Rotten Tomatoes: 53%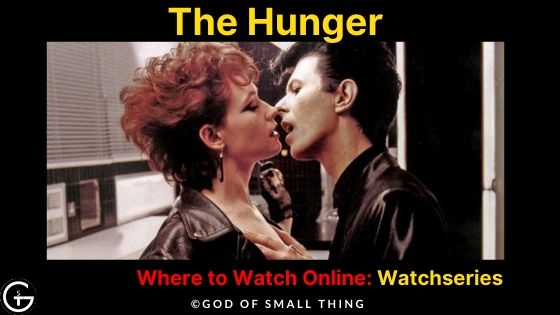 This movie like Twilight revolves around Dr. Sarah Roberts, a scientist, and a physician, who conducts research on blood and its role in aging. She kept her work very public and is approached by an attractive blonde woman at her book signings. Sarah also meets John Blaylock who claims that he suddenly experiences extremely advanced aging. She believes that he a random crackhead who is trying to fool her. Until she sees how he ages in the few hours he waited to talk to her. This movie like Twilight also features the supernatural creatures- Vampires. The blonde woman, Miriam Blaylock is the queen of the last race of the remaining vampires. She fed off the blood of victims for thousands of years. Miriam promises her lovers an everlasting life by injecting them with her special blood.
John was her latest victim who shows signs of accelerated aging after being with her for centuries. However, all her promises were void as all her lovers ended up aging exponentially once she discards them after which they live an eternity of human life in an always aging body. Miriam seeks Sarah's help who believes she has discovered the secrets of forever youth. She investigates John's situation but also gets attracted to Miriam. The Vampire seduces Sarah and infects her with her extraordinary blood. This is an unusual love triangle between three unexpected people. This otherworldly romance movie was a fun watch!
Watch The Hunger on Watchseries
15. Tuck Everlasting (2002)
Cast: Alexis Bledel, William Hurt, Sissy Spacek, Jonathan Jackson, Scott Bairstow, Ben Kingsley, Amy Irving, and Victor Garber
IMDb Rating: 6.6/10
Rotten Tomatoes: 60%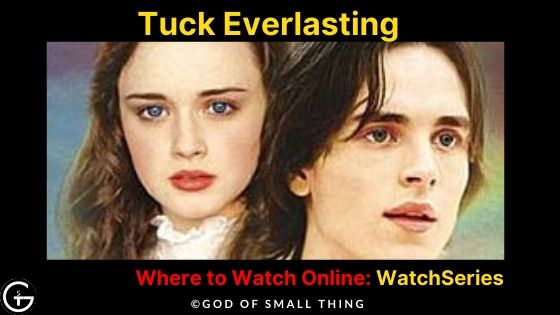 Winnie is someone who has everything a girl could wish to have. She was a wealthy well-bred young woman with respected family background. She dressed in the fanciest clothes and could afford almost everything she wanted. But, she wasn't quite happy with what she had. She wanted freedom from being proper and mannered, she wanted adventures and excitement. So, one day she wanders off into the woods surrounding her family's home. Winnie comes across Jesse Tuck who was drinking from a spring that made one immortal. At first, she was very scared and skeptical, but when she meets his close-knit family she believes them.
They had a mysterious past which all pointed at the fact they were actually immortal. Both Jesse and Winnie fall in love with each other and he offers her the spring water when she turns 17. But, it was a hard decision for her to make. To be with him forever, or pretend she never met him. When a mysterious man in yellow threatens her life and intends to find the Tuck's secret, every step she took was watched. Does this kind of an otherworldly romance seem familiar? A girl who falls in love with an immortal and has the choice to turn immortal? This movie like Twilight has a lot of parallels with the vampire flick.
Watch Tuck Everlasting on WatchSeries
16. The Village (2004)
Cast: Bryce Dallas Howard, Joaquin Phoenix, Adrien Brody, William Hurt, Sigourney Weaver. Brendan Gleeson, Cherry Jones, and Celia Weston
IMDb Rating: 6.6/10
Rotten Tomatoes: 43%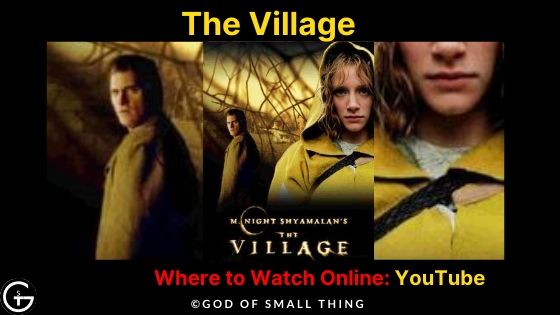 The consequent series that tests the beliefs of a small countryside village. This movie like Twilight Revolves around a desolate town in Pennsylvania. The residents of this village live by stringent rules. A pact between the villagers and the creatures of the woods, that was to be followed for peace. The creatures don't enter the village and the humans don't enter the forest. If the pact is broken, the creatures will attack any human entering the forests. It all changes when Lucius and Ivy fall in love.
A toxic love triangle develops when Noah attacks Lucius because he was in love with Ivy. Ivy had no choice but to enter the forest to seek medical supplies to save Lucius. The pact is challenged and dead carcasses and animal fur appear in parts of the village which scares the elders of the village. The breached pact breaks an old pact that changes the future of the village. The story has much more to it than a simple tale of creature Vs man plot. It is a great watch that will entertain you for sure!
Love Science fiction? Always up for binge-watching over weekends? Well, then the list if for you! Here is a list of 30+ Best Sci-fi Movies & Series on Netflix of all time ( Don't worry link will open in New Tab so you don't miss out on the below movies )
17. Byzantium (2012)
Cast: Saorise Ronan. Barry Cassin, Gemma Arterton, David Heap, Warren Brown, and Ruby Snape
IMDb Rating: 6.5/10
Rotten Tomatoes: 65%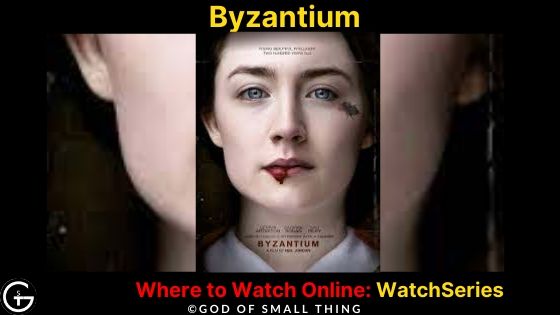 This movie like Twilight highlights the assistance of Vampires and an otherworldly romance between a human and a vampire. A sixteen-year-old, Ella lives with her protective mother Clara, and are vampires. They are 200-year-old vampires. When a hunter runs after Clara, she kills him immediately and burns her whole apartment down. Both Ella and Clara run away to a remote coastal town. There Clara meets Noel who grieves for his mother and is broken. Noel lodges them in his B & B, Byzantium that belonged to his mother. Clara finds a way to make money for him and herself through a brothel.
While Ella befriends a teenager named Frank, a teenager who has Leukemia. Frank and Ella fall in love with each other. A shadow follows Clara to take revenge for her previous victims and Ella is tired of running away. She decides to tell Frank the truth, but there are dark things in Clara's past that she didn't know. Now her past was coming to bite them back. The knowledge of their secrets spreads and things catch up with them with deadly consequences.
Watch Byzantium on WatchSeries
18. Awaken (2012)
Cast: Corey Sevier, Jordan Ladd, Ryan Alosio, Renee Dorian, Kim Poirier, Jeanette O'Connor, and James Gleason
IMDb Rating: 6.2/10
Rotten Tomatoes: 52%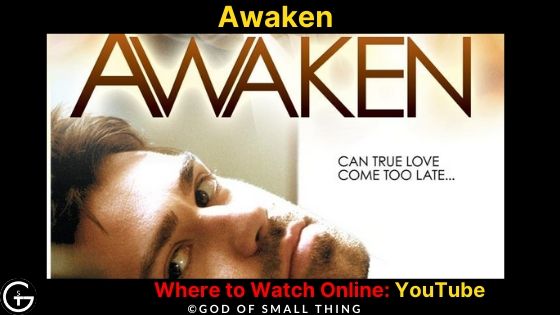 Alex inherits parents' coffee shop and struggles financially. Alex's life changes after a small encounter with a mysterious woman called Rachel. His hopes are crushed after he finds out that she passes away by a car accident. He becomes obsessed with who this mysterious woman was. But his love was strong for someone he just met, Alex creates such a strong link between him and Rachel that something weird happens. The powerful link was through death and in Alex's dreams. He reads up all he can about her and visits where she lived. He continues to go to her in his dreams every day and share dreams. These dreams, so lucid they seem real. They defy the lines between life and death against all odds and their unusual and otherworldly romance lives on. This movie shows how love grows beyond death.
The movie was very deceptive, the poster is all sunshine and rainbows, but the movie was very emotional and bizarre. However, this movie like Twilight kind of blurred the lines between humanity and the supernatural. His lucid dreams and delusions were concerning as a viewer, but it was a good watch.
19. I Am Number Four (2011)
Cast: Alex Pettyfer, Timothy Olyphant, Teresa Palmer, Dianna Argon, Callan McAuliffe, and Kevin Durand
IMDb Rating: 6.1/10
Rotten Tomatoes: 33%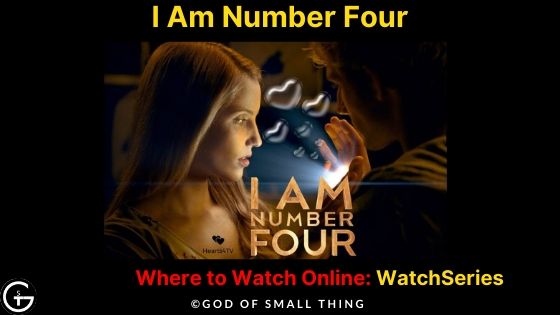 Aliens and their guardians live in hiding on Earth. Intergalactic bounty hunters hunt aliens only in numerical order. John Smith, an extraordinary teen was Number Four. The next on the list of intergalactic bounty hunters. He is a refugee from the planet Lorien. When he was merely a kid that he and other kids escaped from the planet's holocaust. John is on the run, jumping through towns while changing his identity with his guardian. With no strings and he gave no clues to people around his past.
In Ohio, he experiences life-altering events. He falls in love with Sarah along the way. He tries his best to fit in with his 'single-dad' in a small town. But the onset of his powers as they manifested made things interesting. The previous targets are victims to the bounty hunters. To avoid being the next victim he sets out to join the remaining members of his race before getting assassinated. It is an intriguing story with extraordinary characters similar to Twilight. This otherworldly romance is a heartwarming yet action-packed movie.
Watch I Am Number Four on WatchSeries
20. Beautiful Creatures (2013)
Cast: Alden Ehrenreich, Alice Englert, Jeremy Irons, Viola Davis, Emmy Rossum, Thomas Mann, and Emma Thompson
IMDb Rating: 6.1/10
Rotten Tomatoes: 47%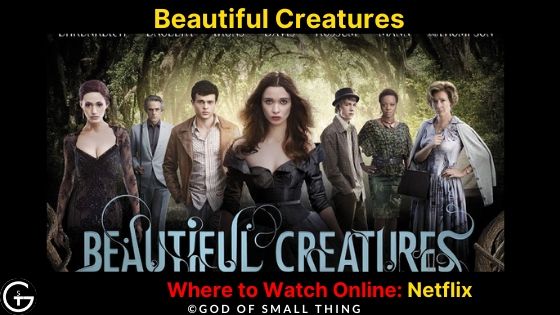 This movie like Twilight is also based on the supernatural. Ethan Wate is a teenager who just wants to finish high school and leave his town for college. But all his plans change when a mysterious girl inhibits hit dreams every day. When a newcomer enrolls in his school he immediately realizes that she was indeed the girl in his dreams. However, she is bullied and shunned by her classmates because her aunt was a devil-worshiper. But Ethan shows interest in her because she seemed intriguing. They eventually fall in love and Lena reveals her dark secret.
She reveals that she was in fact a witch. On her sixteenth birthday, she will be claimed by the light or the darkness. She will be claimed by the light, but if she falls in love, the darkness will inevitably claim her soul. They already had a dilemma when her Sarafine constantly is casting spells to push Lena to the dark side. Ethan and Lena set on a journey to find a spell to preserve their love and let Lena be claimed by the light. Will this otherworldly romance between two lovers sustain the trials it faces? Watch this movie like Twilight on Netflix!
Watch Beautiful Creatures on Netflix
21. Equals (2016)
Cast: Nicholas Hoult, Vernetta Lopez, Scott Lawrence, Kristen Stewart, Kate Lyn Sheil, Rebecca Hazlewood, and Bel Powley
IMDb Rating: 6/10
Rotten Tomatoes: 36%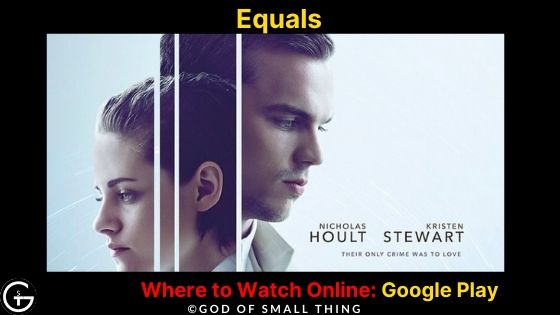 In this dystopian world, there are no emotions. In an advanced society called the Collective is created after the Great War. With rapid advances in technology, a society where the emotions were void was formed, The emotions of a human were switched off at birth to divert all their energy toward building and advancing the world. A disease called Switched-On-Syndrome (SOS) is the manifestation of emotions and feelings in humans with the ultimate result being coupling. It is supposedly incurable.
There are 4 levels to SOS, it is said that if one survives 3 three stages they are simply subjected to a painless death. The fourth stage of the disease being suicidal thoughts. Silas discovers the symptoms in himself as is to report it to the authorities. He is diagnosed with stage 1 of the disease. Nia his coworker is another person who portrays the symptoms. After contemplating the plan on running away to an island that is out of the reach of the collective, they see a future together. However, when a cure to this 'disease' is found, they are at risk to completely fall out of love.
22. Cirque du Freak: The Vampires Assistant (2009)
Cast: John C. Reily, Josh Hutcherson, Chris Massoglia, Jessica Carlson, Michael Cerveris, and Ray Stevenson
IMDb Rating: 5.8/10
Rotten Tomatoes: 37%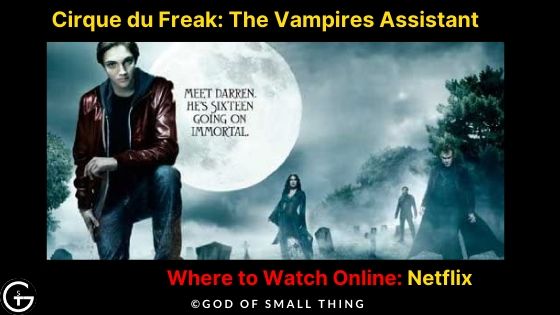 A teenager Darren Shan is a brilliant student and the pride of his middle-class family. He was the best friend of a reckless guy named Steve. When they receive an advertisement flyer for a freak show. The "Cirque du Freak" was known for rear acts including wolf-man, snake-boy, bearded lady, and others. Both Darren and Steve sneak into the theater to see the attractions. The main attraction was a vampire called Larten Crepsley. Everyone was fascinated by him and his performance partner, a very colorful yet lethal spider. After being impressed by his performance Darren tries to take a peek at the spider, finds Steve with Larten. He overhears Steve begging Larten to turn him into a vampire.
Darren really wanted the spider and steals it while they were having the conversation. This spider in the future creates chaos and turns Steve into a half-vampire. In search of an antidote, Darren leaves his life behind and goes on the road with the Cirque du Freak and become a vampire. He accepts the deal and becomes Larten's half-vampire assistant. This movie like like Twilight centers vampires. It is a fun watch! Watch this movie like Twilight on Netflix!
Watch Cirque du Freak: The Vampires Assistant on Netflix
23. Percy Jackson & the Olympians: The Lightning Thief (2010)
Cast: Logan Lerman, Brandon T. Jackson, Jake Abel, Sean Bean, Pierce Brosnan, and Steve Coogan
IMDb Rating: 5.8/10
Rotten Tomatoes: 49%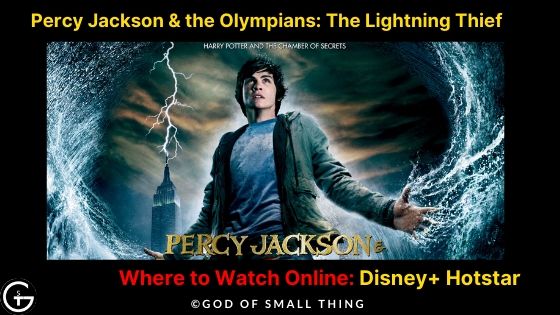 This movie like Twilight is a book adaptation. It might not be the best movie adaptation out there, but this movie might not bother the people who did not read the books. In present-day Manhattan, The Greek gods Poseidon and Zeus are at war. Percy is thrust into the world of Greek gods. Percy is a 'troubled' kid who had ADHD and dyslexia. On a school trip, a demon attacks him and is taken away to a 'camp' by his mother. He knows about his father, So, he is puzzled to see his mom sending him to a camp his father suggested. Percy wakes up in 'Camp Half-Blood' where demigods (children of a god and a human) lived inside the protected borders.
He discovers that his father was indeed a god and he was a demigod. While he gets trains for survival, he tries to adjust to the camp. After the game night, he is accused of stealing Zeus' lightning bolt, a weapon of mass destruction. To prove himself innocent and rescue his mother from the underworld, he travels with two of his friends of a series of action-packed adventures. According to me, besides a few errors of casting according to the book and difference here and there the first movie in the 'franchise' isn't as bad as people make it to be. It is a great watch for people who love Greek mythology. I recommend reading the book series by Rick Riordan. The books are much better than the movie in this case, but the movie overall is a good watch.
Watch Percy Jackson and the Lightning Thief on Disney+ Hotstar
Bollywood Movie Recommendation: Go for these really amazing movies shot over real-life stories in Bollywood. 50+ Best Bollywood Movies Based on True/Real Life Stories with Full Movies or Watch Online Links
24. The Host (2013)
Cast: Rachel Roberts, Shyaam Karra, Brent Wendell Williams, Jhil McEntyre, Jalen Coleman, and Saoirse Ronan
IMDb Rating: 5.8/10
Rotten Tomatoes: 10%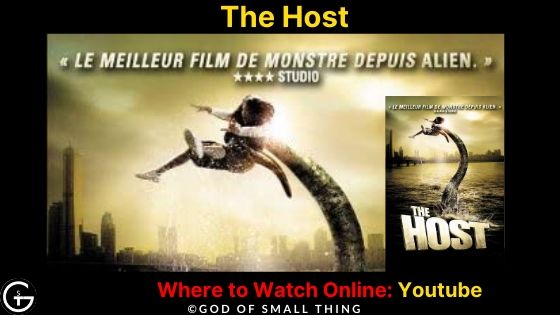 In this movie like Twilight, we see a race of non-corporeal and parasitic aliens who jump from one planet to another. Their newest target planet is planet Earth to look for new hosts. These aliens take over Earth. It is believed that the human hosts lose their memories and are nothing but a vessel to these parasites. However, a few hosts who have fragments of their past in their brains form a resistance group. When Melanie is a host to a wanderer she has a strong will and overpowers her hosts and convinces it to not speak. She fights against her new host for control over her own body and mind. the authorities disappointed by the host's progress threaten to remove her and insert a new host in Melanie's body.
The wanderer is deeply affected by Melanie's dreams and memories and finally submits. However, many human lives are at risk, so she convinces the host to run away and hide among the humans. In fact, there is no guarantee that humans will accept a host into their party but they run away taking chances. The host and the body go on a journey to reveal the true depths of human love and passion. Ian, one among the humans is tasked with guarding her and ends up falling in love with Melanie. A very unusual love triangle develops when Melanie's previous boyfriend wants her back and Ian wanting her host. But, unfortunately, no one knows a way to separate the wanderer and Melanie without killing them both.
25. The Mortal Instruments: City of Bones (2013)
Cast: Lily Collins, Jamie Campbell Bower, Kevin Zegers, Jemima West, Robert Sheehan, Kevin Durand, and Godfrey Gao
IMDb Rating: 5.8/10
Rotten Tomatoes: 13%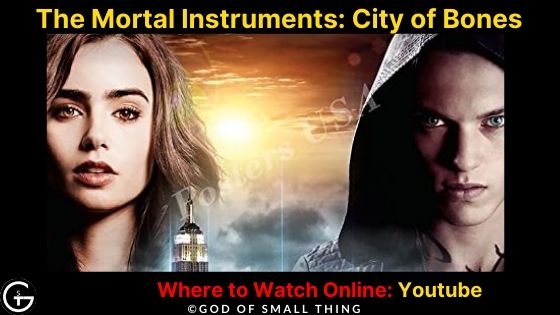 This movie like Twilight is, again, a book adaptation of the book series by Cassandra Clare. Clary Fray turns sixteen soon, but her birthday changes her life forever. Living in New York, she discovers shocking descent. She learns that she descended from a line of the half-angel race known as shadow hunters. The Shadow hunters are a race that swears to eliminate demons from our world. She joins the powerful lines of hunters to go on a rescue mission to save her missing mother.
She is introduced to an alternate New York called the Shadow World which is essentially hidden from the eyes of the humans. With a backdrop of a never-ending battle between good and evil forces, she finds herself in the middle of a supernatural war. She joins had with hunters Jace, Alec, and Isabelle at the Institute. Somewhere in between the gruesome war Jace and Clary fall in love with each other. But, there are unrevealed secrets in the past that connects her family and Jace's in unimaginable ways.
Watch The Mortal Instruments: City of Bones on YouTube
Looking for some inspiration to get back to life? Try one amongst the Best 60 Best Inspirational and Motivational Hindi Movies (Bollywood) with Where to Watch Online Links Inside
26. Beastly (2011)
Cast: Alex Pettyfer, Justin Bradley, Mary-Kate Olsen, Dakota Johnson, Erik Knudsen, Vanessa Hudgens, Karl Graboshas, and Peter Krause
IMDb Rating: 5.5/10
Rotten Tomatoes: 21%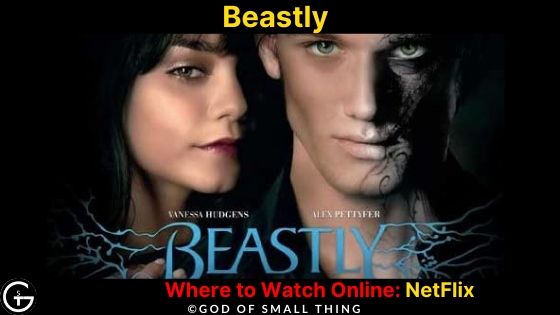 Kyle Kingson is a high school senior at a prestigious Academy in New York. He is proud of the fact that he is rich and handsome. He takes after his father and believes that those things are all anyone needs to make it in life, looks, and money. Kyle treated 'good looking' and 'ugly' people differently and had a gigantic attitude. A sorceress, Kendra, disfigures his face. The spell will be broken once someone truly loves him disregarding the fact that he is 'ugly'. His father implies that he would rather have a dead son than an ugly one. So he is kept in hiding with one housemaid and a blind tutor named Will.
With his situation, he quickly changes his attitude and outlook on life. He falls in love with Lindy, a girl he never bothered noticed in the last three years after going to the same school. Kyle wanted to protect her from his drug-addict father and his troubled life. Kyle tries hard to overcome the horror of his face and had to accept his new face. He secretly hopes for Lindy to confess her love for him. He learns a lesson of a lifetime after becoming 'beastly' because he has one year to make someone fall in love with him otherwise he stays 'beastly' forever. This movie like Twilight has an otherworldly romance that portrays a good moral. It could definitely be shown better, but it is an overall good watch.
27. Red Riding Hood (2011)
Cast: Amanda Seyfried, Gary Oldman, Billy Burke, Shiloh Fernandez, Max Irons, Virginia, and Lukas Haas
IMDb Rating: 5.4/10
Rotten Tomatoes: 10%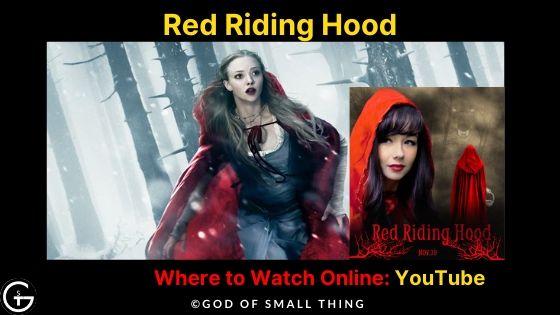 This movie like Twilight has supernatural characters of werewolves. Valarie is stuck in a love triangle between two gorgeous men. She is fully in love with a brooding guy Peter. But, her parents arrange her marriage with a wealthy guy Henry. Both in love with each other Peter and Valarie plan on running away together. They find out that her sister has been killed by a werewolf that roams around at night.
People in the village have kept a truce with the beast by offering hi, with monthly animal sacrifices. But when the blood-red moon appears he takes the lives of human beings. For revenge, people call upon a famous werewolf hunter, Father Solomon. As the number of deaths rises each full moon, Valarie beings to question whether the werewolf is really someone she loves. She also discovers that she has a special connection. A connection draws the beast and her together but it makes her a suspect and a bait. This otherworldly romance is a great watch. The twist on the popular fable of the little red riding hood is a good interpretation.
Watch Red Riding Hood on YouTube
We all agree that a movie like inception was one of its kind! But what if we tell you there are similar movies like Inception which are a treat to watch? Try some from these 30+ Movies Like Inception with where to watch Online Links (Don't worry! Link will open in New Tab )
28. Vampire Academy (2014)
Cast: Zoey Deutch, Lucy Fry, Danila Kozlovsky, Gabriel Byrne, Dominic Sherwood, Olga Kurylenko, and Sarah Hyland
IMDb Rating: 5.4/10
Rotten Tomatoes: 16%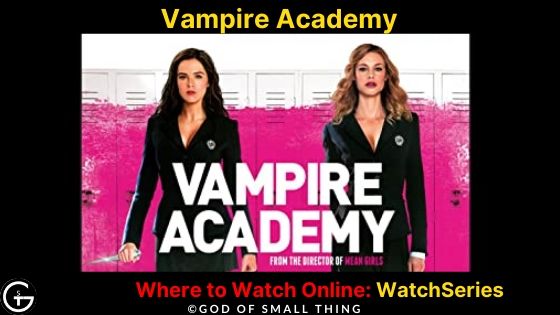 Another movie like Twilight with vampires. But, in this world, vampires are divided within their race. The Moroi, who are the mortal pure-blood vampires who wield elemental magic. Next are the Dhampirs who are half Moroi, half-human, and are trained to protect Moroi. Finally, Strigoi are the immortal vampire who thirsts for Moroi blood. Lissa is a royal Moroi and Rose a Dhampir. They run away from St. Vladimir's Academy for unknown reasons and return after getting caught by guardian Dimitri a year later.
But, even after returning to safety within the academy, they are hunted by unknown forces. Rose takes on the responsibility to protect her best friend. The plot is very interesting and intriguing. Rose trains hard and is the best in her class. She unintentionally falls in love with Dimitri and Lissa might have an otherworldly romance of her own.
Watch Vampire Academy on WatchSeries
Willing to try out something new? Why dont you go for korean dramas? Here are 25+ Best Korean High School Dramas with where to watch links
29. Beautiful Vampire (2018)
Cast: Jung Yeon-joo, Song Kang
IMDb Rating: 5.3/10
Beautiful Vampire is a Korean take on the very popular vampire-human love story genre. Jung Yeon-joo plays Ran, who is a 500-year-old vampire living among the humans and runs a make-up parlour. Like all the vampires we have come across, she doesn't age and requires animal blood for survival. Plus, she has super speed and does not age. Her peaceful life turns upside down when Lee So-nyeon, played by Song Kang, develops feelings for her. The movie is light and easy-going, and is a perfect choice if you want a dash of supernatural elements in your love stories!
30. Blood and Chocolate (2007)
Cast: Agnes Bruckner, Hugh Dancy, Olivier Martinez, Katja Riemann, Bryan Dick
IMDb Rating: 5.3/10
Rotten Tomatoes: 11%
The film tracks the life of Vivian, a 19-year-old werewolf. Agnes Bruckner plays Vivian who lives with her aunt, Astrid, after her parents and two siblings were killed when she was just a nine-year-old kid. Astrid has a complicated relationship with her mate Gabriel, who abandoned her for a new mate but still keeps on stringing her along.
31. Fallen (2016)
Cast: Joely Richardson, Hermione Corfield, Addison Timlin, Jeremy Irvine, Juliet Aubrey, Lola Kirke, and Daisy Head
IMDb Rating: 5.2/10
Rotten Tomatoes: 7%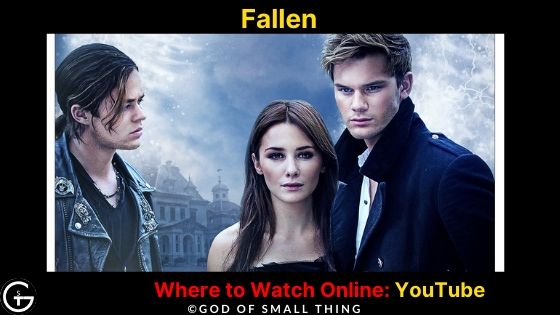 Lucinda is an ordinary seventeen-year-old, or so it seems. She lives an ordinary life until she gets accused of a crime she didn't commit. Luce sees shadows all her life and has no idea what they mean. She finds herself in reform therapy after she is blamed for the death of a young boy. Luce is sent to Sword & Cross School where she is courted by two handsome students. She feels oddly connected to both of them for some reason. She unravels unknown secrets connected to her past.
Both of the handsome boys are revealed to be fallen angles and finds that her history with them intertwines deeper than she thought. Can Daniel have something to do with the shadows she's seen all her life? She falls in love with Daniel unaware that he's been in love with her for over a millennium. She must choose her feelings over fate which pits heaven against hell in a never-ending battle over true love.
Looking out for some nice soothing romantic movies like the Notebook? Here 25+ Movies Like The Notebook That Will Blow Your Mind with where to watch online links!
32. Fifty Shades series (2015 – 2018)
Cast: Dakota Johnson, Jamie Dornan, Jennifer Ehle, Marcia Gay Harden
IMDb Rating: 4.1/10
Rotten Tomatoes: 24%
While there is no supernatural element in this series, the author herself has said that fifty shades started as a fanfic of twilight. This alone gives fifty shades a spot on this list! While the movie lacks in vampires, it more than makes up for it with spades of eroticism.  We have Christian Grey, a 27-year-old billionaire and Anastasia Steele, a 21-year-old Eng lit student. They both meet when Anastasia agrees to interview Christian for her sick friend. What ensues is a whirlwind romance that spans 3 movies.
For this kind of movie to be a success, the chemistry between the actors is a must…and  Jamie Dornan and Dakota Johnson delivers and how! The fifty shades series is something you can watch if you're craving some romance and smut!
33. Vampires Suck (2010)
Cast: Jenn Proske, Matt Lanter, Chris Riggi, Ken Jeong
IMDb Rating: 3.4/10
Rotten Tomatoes: 4%
Vampires Suck is a hilarious parody of our Twilight series, and it suffices to say they have done it justice! The movie picks apart the absurd instances in the beloved series, and we have to agree, there are many! The film is an amalgamation of the events that span the whole series. We have Edward Sullen, Becca Crane, and Jacob White as our parodic characters. The scene where Bella confronts Edward and asks him if he's one of the Jonas brothers or not will have you rolling on the floor laughing!
Here we are! This is the end of the list. Here are all the movies similar to Twilight. Twilight is a cult movie with die-hard fans, and if you are one of them then you're welcome! These movies range from supernatural creatures from vampires to werewolves, ghosts to angels and demons. These movies like Twilight have otherworldly supernatural and human romances. I hope you read something that picked your interest and made you add it to your watchlist. Did I miss any of your favorites? Dropdown your favorites in the comments below.
Series Recommendation: Die-hard Game of Thrones fan? 15+ Best Series Like Game of Thrones |Where to watch online!