Best augmented reality apps for android for an amazing AR Experience
The rise of automation has taken the purpose of AR into the next level. With respect to the latest trend of real development offers our advanced generation with an enhanced technological experience. In today's world, our life is totally ruled by technology, and we can't function without using a smartphone, laptops, or tablets. We will further list the best Augmented Reality apps for android. So, here are some of the top and best AR apps for Android which also include your favorite Snapchat and Google Translate.
1. Snapchat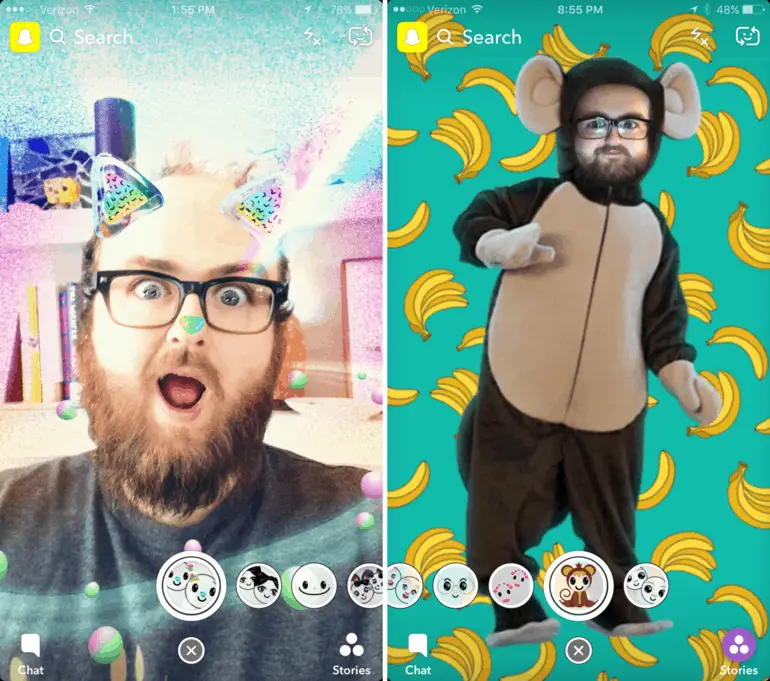 Snapchat is a leading multimedia IM app used across the globe. It is not about texting with the help of filters effects, Bitmoji, and stickers, but moreover, most of the famous image-based social networks currently running on it.
Download Snapchat for Android: Download Snapchat
2. Holo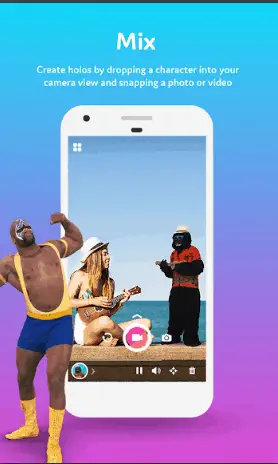 Holo allows you to put several holographic models and figures into a video or image. All holograms can be rotated and resized, and you can even walk across the virtual characters as if they are present in the same room as you.
The application provides you with an extensive library of content to make your world much more exciting. Moreover, you can even save and share your creation from the app's built-in access to social media channels.
3. iOnRoad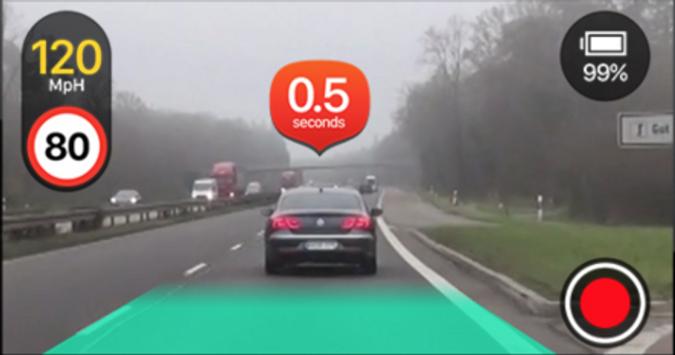 iOnRoad is a useful AR app that makes use of the smartphone to make it a device. It works with the help of GPS, video, and picture capturing traffic monitoring, and more. Some of the main features of the app include: It uses the sensors and GPS to detect vehicles, if there is any in front of you, use device native cameras. And even alert the driver when at any point in time they are in danger.
Download iOnRoad for Android: Download iOnRoad
4. Ikea Place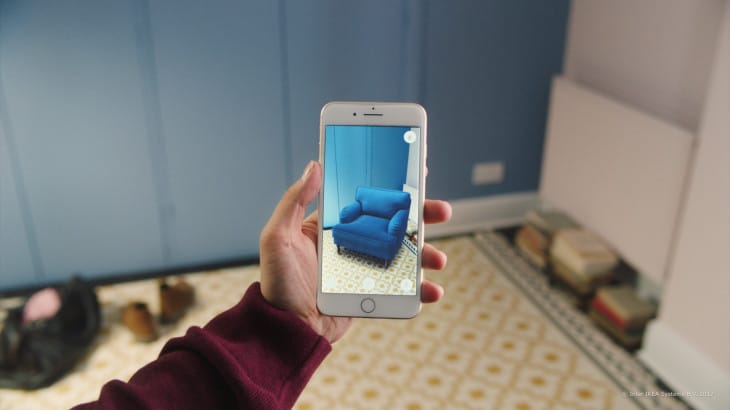 Everyone in today's is in love with a new set of sofas or a king-size bed in a palatial showroom, only to find it is too big when they get it home. But the catalog Ikea app works on the Augmented Reality 2019 to show customers what it looks like to have that product in their home.
The app works even by measuring the size of the paper catalog on the floor, then shows the desired piece of furniture in situ on the screen. There, customers can play with positioning and colors.
Download Ikea Place for Android: Download Ikea Place
5. Google Translate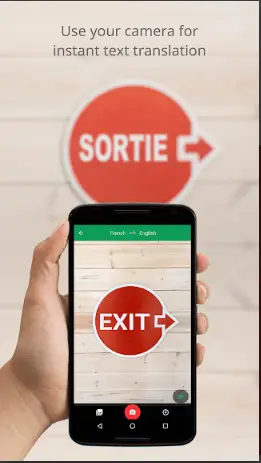 The traveler in you as many times suffered from or been even amused by the feeling of being "Lost in Translation," but Google Translate can even take care of lots of hectic tasks for you! Google translate not vital an AR app but has defined an AR feature that makes it feature among the top AAR app of this day. This Augmented Reality app for Android works on the phone camera to use this feature.
Download Google Translate for Android: Download Google Translate
6. iStaging: Interior Design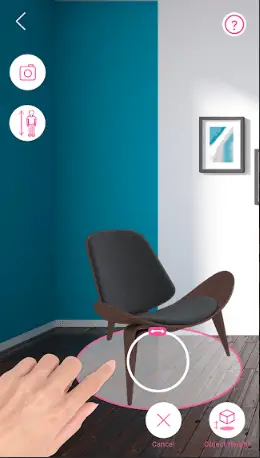 The AR app of iStaging is an application that targets the interior designing industry leaders. This app is a very famous and powerful tool when it comes to designing a home as it allows the customer to place a 3D AR models/objects of home furniture and décor in the user house space itself.
The iStaging app directly offers the furniture examples in actual style, size, and in the real-time scenario as well.
Download iStaging for Android: Download iStaging
Did the system crash? And you did not have a backup? What's next?
Don't worry, we have a perfect solution to your problem. Try one of these data recovery software and you are sorted. Because we understand that data is much more than files, it might be a legacy, research or some precious memories. 10 Best data recovery software for Windows
7. Quiver – 3D Coloring App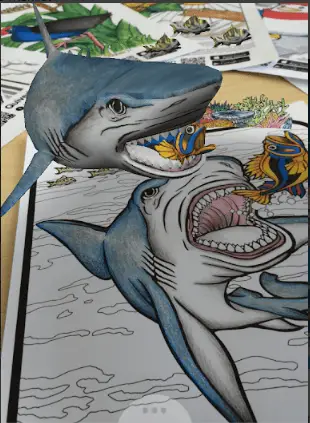 A quiver is a great way to teach your kids how to color. It makes the whole process fun and much more intuitive, which is why the kids are now going to love it. There are some special pages that you can either find in the app or on their website. Print these pages and scan it with the help of a Quiver app and see the magic which is going to happen. It is one of the best Augmented Reality apps for Android.
You can even view the animation from the wide range of angles, which make your artwork come to life, interact, and play the games with these animations, and so on. A quiver is a great app that will help your kids to learn how to paint. The AR app is easy and fun to use and shows how AR can be used in the world of education.
Download Quiver – 3D Coloring App for Android: Download Quiver – 3D Coloring App
8. Mondly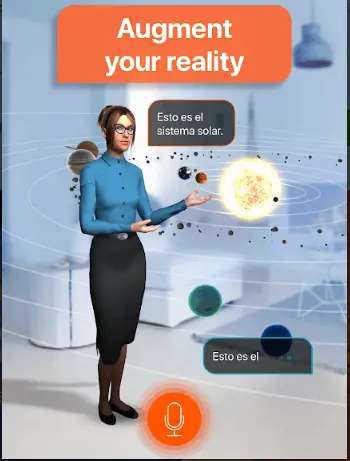 Mondly is a free language learning app that is available for Android and iPhone. The app incorporates both Augmented vs Virtual Reality. The AR portion activates upon tagging the "AR" button, which tells you to find a flat surface. Upon detecting the flat surface, the app will even bring forth your AR language teacher.
Mondly bridges the effective and natural feel of learning a language in the presence of someone else, even if that someone else is the by-product of the AR.
Download Mondly for Android: Download Mondly
There are a lot of shortcuts that can make your life much easier and faster!!. Here are some Shortcuts will make your life easier. 15 Amazing shortcuts to use on Windows
9. Acrossair
Acrossair is a browser that can be used in the real work environment and in the classroom for discussion and learning. The browser can carry apps that push the boundaries of the uses of the AR.
You can find locations near you and share your location with your friends. Students can also create with some of the interactive classroom projects and even participate in interactive photo walls displaying the wiki and multimedia on a classroom topic.
Another great feature of the Acrossair is that it enables you to engage in classroom discussions with the help of a twitter AR.
10. Porsche AR
One of the most best-augmented reality apps automobile companies has built an Android app to grab the user's buyer's attention. By using the ARKit features, Porsche AR lets users explore the exterior paint color, wheels designs, and interior options.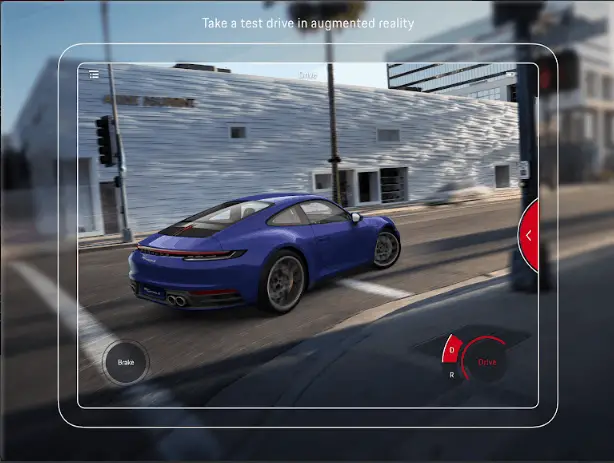 Users can design their own custom models and even take their creations for a ride. The app is in-built on-screen controls that allow users to drive an AR Porsche in real-world surroundings.
Download Porsche AR for Android: Download Porsche AR Visualizer