Best places to visit in Delhi with family and friends- God of Small Thing
Delhi is the capital of India with a rich history. The city has forts, monuments from the time of Mughals. Festival shopping in Delhi is one thing one just cannot resist. Delhi has been shopper's favorite destination. In the article, we will be covering places to visit & explore in Delhi with family for shopping, having some amazing street food and picnics along with opening and closing times for Red Fort(Lal Qila), Akshardham Temple and more.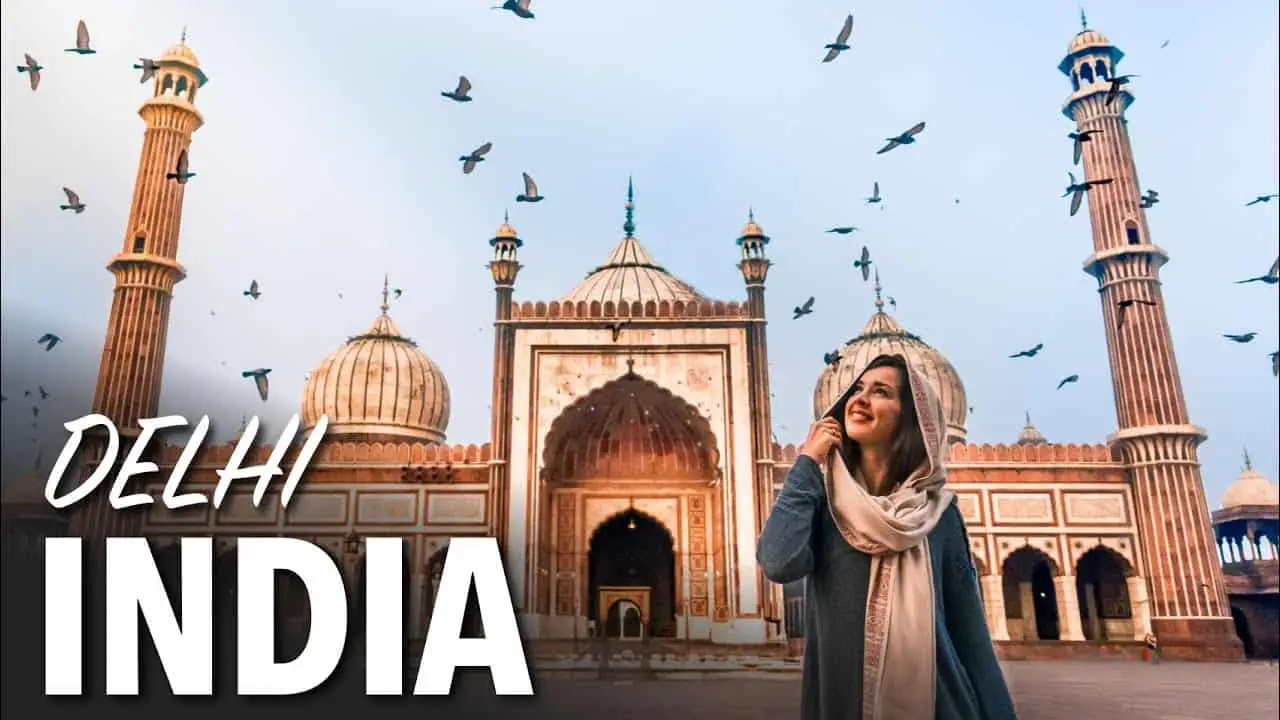 This city has a lot to offer to people as it fulfills the requirements and tastes. There is no denying that it is the best place for people who look forward to making their festive season memorable one in many ways. Not only the shopping but there are also places which are famous for their food, decors and also the places that are famous for picnics and some family time. Here's a list of places to explore in Delhi with family:
Red Fort
Akshardham Temple
Iskon Temple
Hauz Khas
National Handicrafts and Handlooms Museum
Garden of Five Senses
Panchkuian Road
Dilli Haat
Palika Bazaar and Janpath Market
Indra Market
Amar Colony
Paharganj Market
Dariba Kalan
India Gate
Lotus Temple
Nehru planetarium
National Rail Museum
Qutab Minar
Red Fort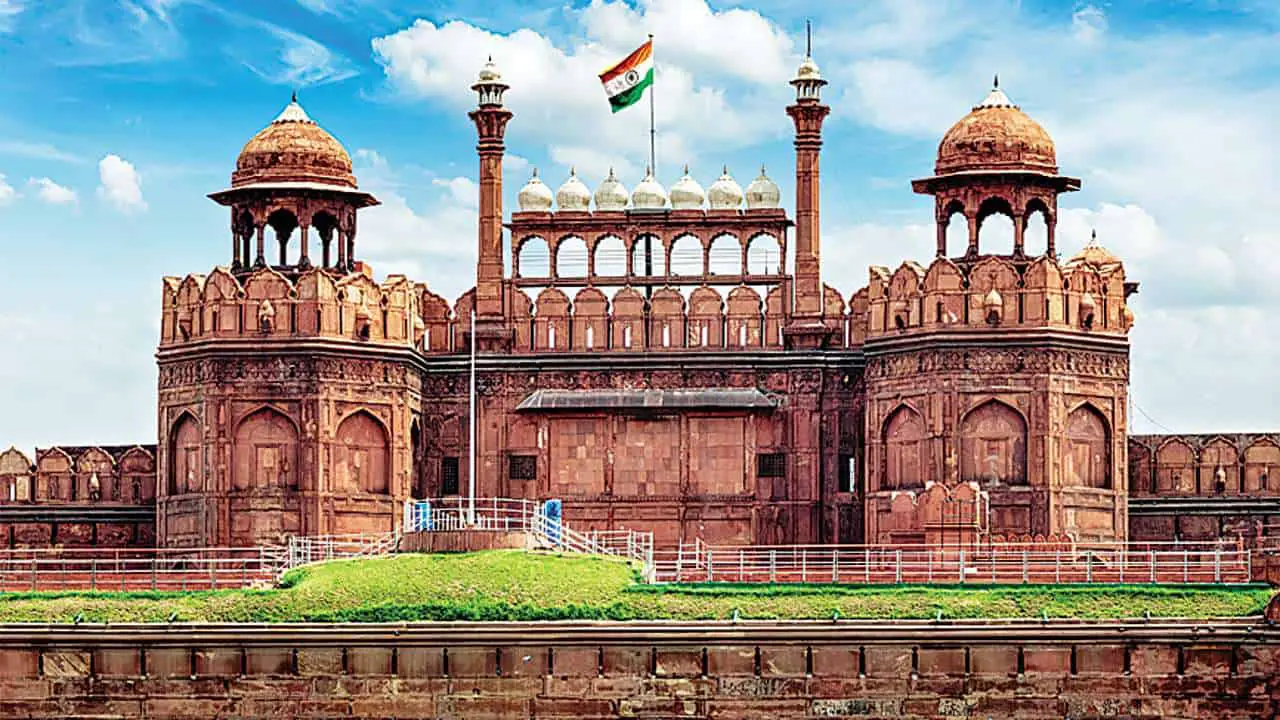 Places to visit in old Delhi: Delhi's most famous monument. If you have an interest in history then you will be thrilled to know that the Fort was built when Shah Jahan (Mughal Emperor) shifted his capital to Delhi from Agra in 1638. To make your interest in the ancient era, a one-hour sound and light show of this place is held each evening.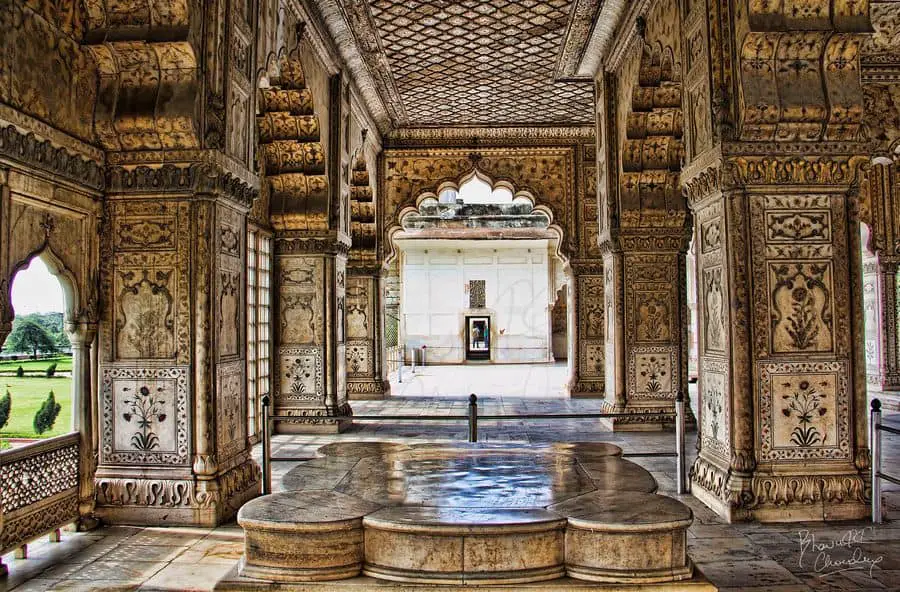 What is the opening and closing time of Red Fort?
Red fort Delhi timings: It's located to the opposite of Chandni Chowk, Old Delhi and is open from 9:30 a.m to 4:30 p.m but is closed on Mondays.
Don't forget to have a healthy breakfast before you leave from your home. because Breakfast is the most important meal of the day, yet most of us tend to skip it because we are in a rush right? So we have compiled some healthy breakfast ideas that will be easily prepared while getting ready and that too with minimum efforts and recipes. So you have no excuse to skip your morning meal. Healthy Breakfast Ideas: Here are 5 min Healthy Breakfast Ideas with Recipes
Akshardham Temple
Swaminarayan Akshardham is one of the largest Hindu temples in the world which was built by BAPS spiritual organization. Pink stone and white marble architectural work make this place beautiful to visit. A person can also enjoy a cultural boat ride and also the theme-based garden is an exciting place to visit. Sahaj Anand water show cannot be missed when you visit this place.
This temple is famous for its impressive view from far off and also is visible from the Delhi Metro line.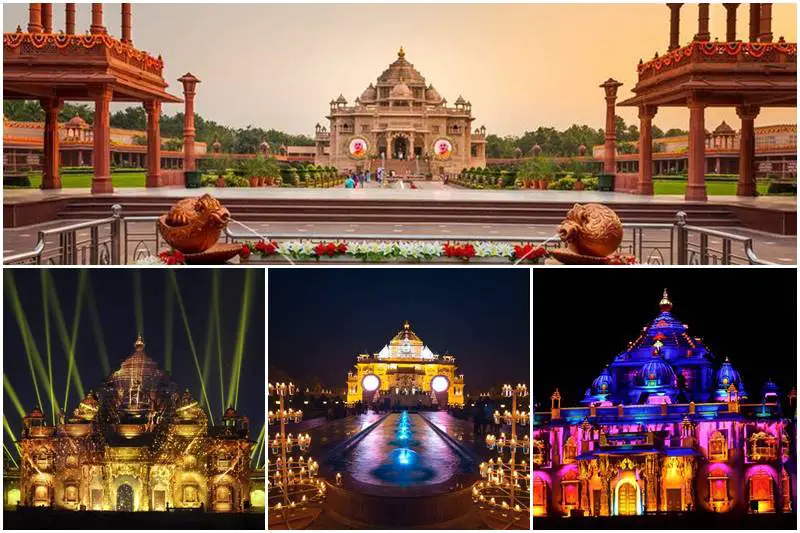 What is the opening and closing time of the Akshardham Temple?
Akshardham Temple Timings: Opening hours: 9:30 a.m to 6:30 p.m and is closed on every Monday
ISKCON Temple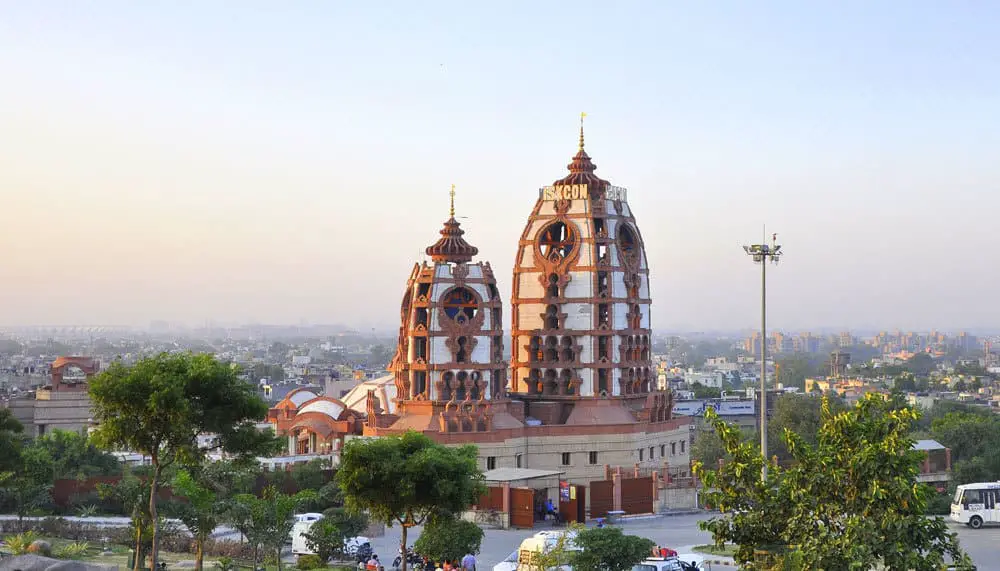 ISKCON was founded by A.C. Bhaktivedanta Swami Prabhupada. its beliefs are based on Hindu scriptures, particularly the Bhagavad Gita and the Bhagavata Purana. you can also see the visual presentation of these with colorful lights that create an amazing effect and also the robotics and Mahabharata show during the evenings.
There are museums inside the temple where you can visit and know more about the culture. the best place to visit this temple is during the festival of Janmashthami- the birthday of Lord Krishna.
Garden of Five Senses
The garden of five senses in Delhi is located in Saidul Ajaib Village near the Mehrauli heritage area. this garden has a separate section on the lines of Mughal Gardens. it has pools, bamboo courts, herb garden, solar energy park, etc. the garden was established with the aim of our five senses and attractions around the garden will let you experience all the senses by touching, smelling, hearing, seeing.
What is the opening and closing time of the Garden of Five Senses?
Garden of Five Senses Timings: Timings for the same is from 09:00 a.m to 07:00 p.m
Hauz Khas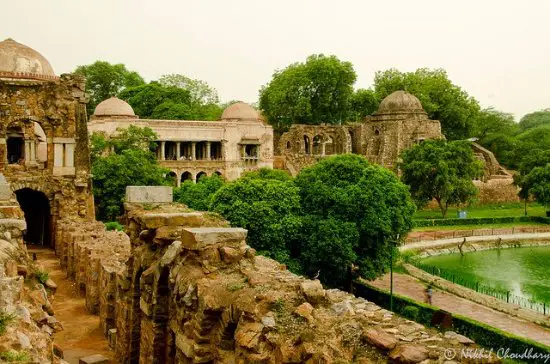 Hauz Khas is known to be the historically important Hauz Khas Complex. it is one of the most happening places to visit in Delhi. There are major markets located and Mayfair Gardens is the attraction of this place. Hauz Khas in Urdu means the royal water tank which was built by Allauddin Khilji to supply water. The fort has some amazing frames for photography.
What is the opening and closing time of the Hauz Khas Village Fort?

Hauz Khas Fort Timings: Hauz Khas village complex is open from Monday to Saturday from 10:00 a.m. to 7:00 p.m. but the restaurants in the complex are open till 10:00 p.m. and Hauz Khas Fort is open from 10:30 a.m. to 7:00 p.m. all days. there are no entry fees for the same.
National Handicrafts and Handlooms Museum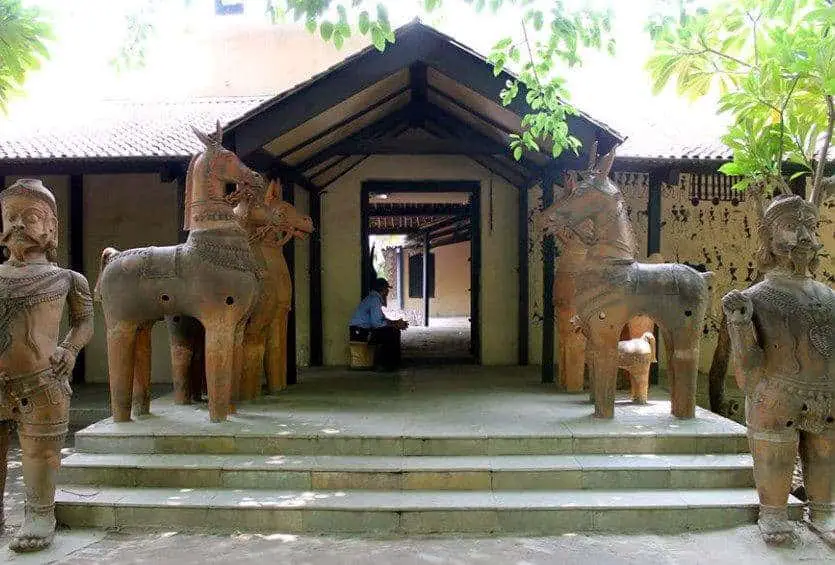 Museum in Pragati Maidan of Delhi has been preserving and making the traditional crafts is one of the largest crafts museums in India. it has traditional village houses tools, art, and textiles that are handmade. Gujarati Haveli is one of the main highlights.
What is the opening and closing time of the National Handicrafts and Handlooms Museum?

National Handicrafts and Handlooms Museum timings: It is open from 9:30 a.m to 6:00 p.m and is closed on Mondays.
this place is best to explore when you are interested in hand made crafts.
---
Here are the places explore in Delhi with family and friends to find Decor items and also the things which you are interested in…
Panchkuian road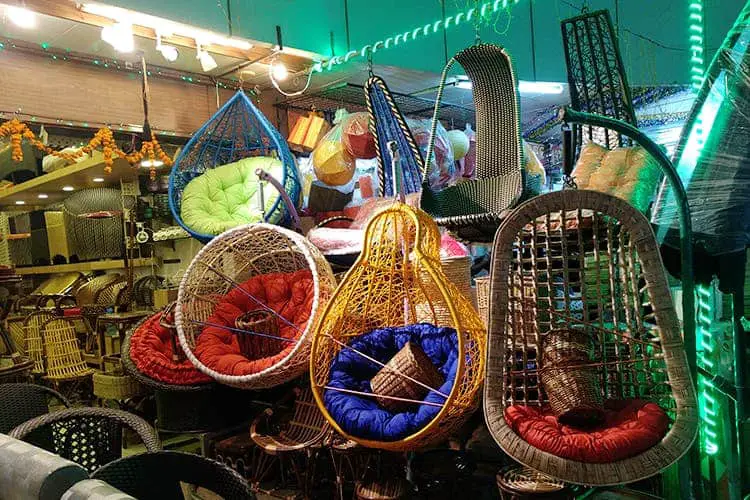 This is one of the best affordable furniture markets in Delhi. if you are looking for the furniture of modern time then this is the place for you. swings, couches, garden set, vintage rocking chair, tables, lamps and many more things to look at. Furniture is mostly made on-demand, giving you different choices and options to have in your home.
Dilli Haat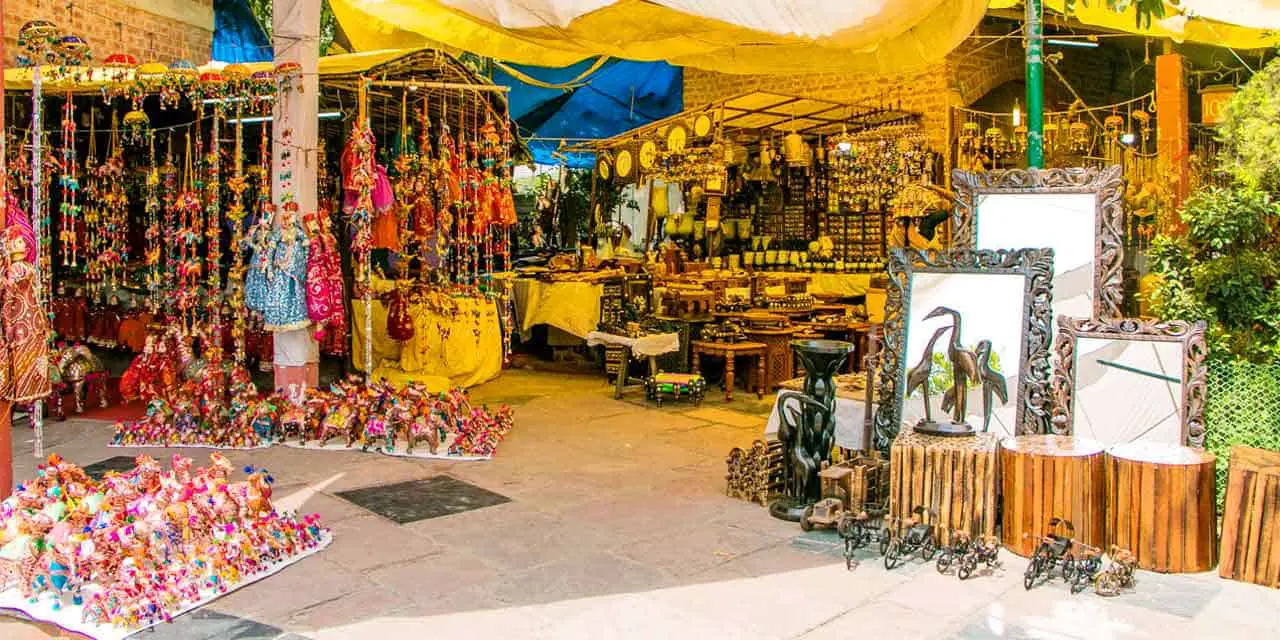 Craft bazaar and food plaza. this market is permanent and is open every day. here you will get rosewood and sandalwood carvings, camel hide footwear, soft fabric, beads, metal craft, silk clothes, etc. Handlooms and handicrafts are also there in the exhibition hall in the complex. It has hundreds of stalls and also the venue for crafts, music, dance and cultural events held by different organizations.
What is the opening and closing time of the Dilli Haat?

Dilli Haat Timings: This place is situated in Sri Aurobindo Marg, Laxmi Bai Nagar, New Delhi and is open all days from 10:00 a.m to 10:00 p.m
Palika Bazaar and Janpath Market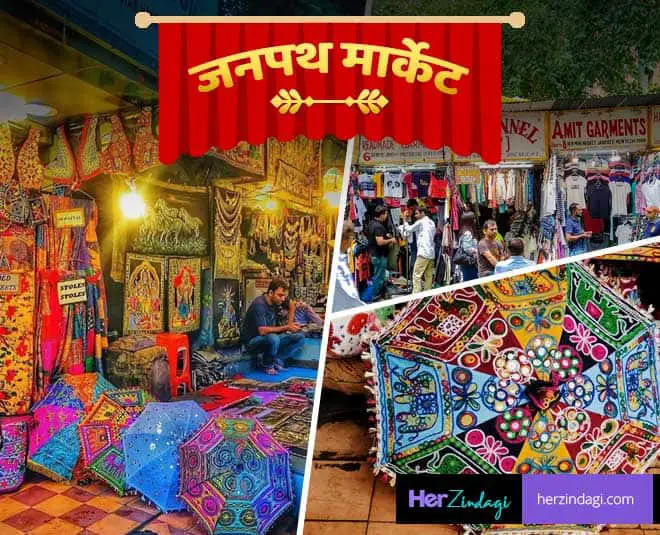 It has around 350 numbered shops selling a varied range of objects where electronic items and clothing ar dominant and is one of the best places to visit when you are in Delhi and love to go shopping. the biggest threat to you in this place is that the things might get stolen from your bags.
Janpath Market is a place overflows with the shops and stalls at the roadside selling a large number of goods.
What is the opening and closing time of the Palika Bazaar and Janpath Market?
Palika Bazaar and Janpath Market timings: This place is open from 10:00 a.m till late evening.
Indra Market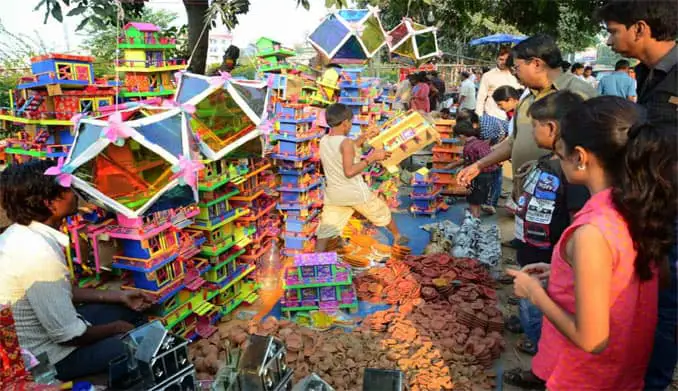 Your home is incomplete without some fancy lights. get some of the best lighting options at this market at really affordable prices. this place has fairy lights, pipe lights, LED lights to offer to you.
this place is also famous for the Mehendi artists just in case if you are going for the full festive look.
Amar Colony
Are you looking for wooden furniture and handmade products, paintings, curtains and all things which will make your home beautiful than you must visit the Amar colony as it has endless products which you are looking for? it has showrooms showcasing the wide range of furniture of the best quality with the best possible price.
the small market never seems to disappoint anyone.
Paharganj Market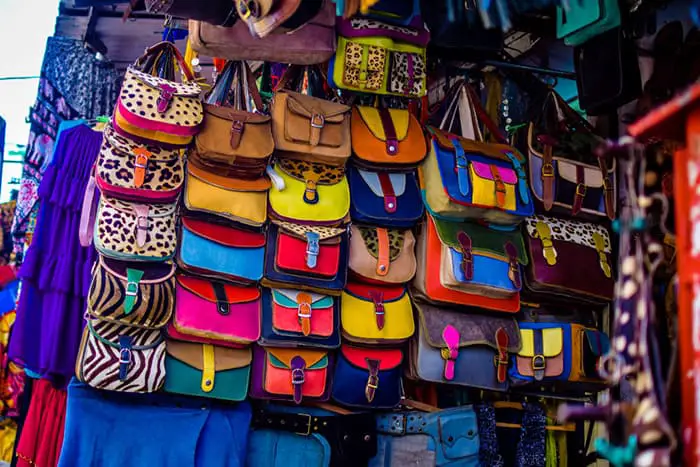 The Paharganj Market is known for its leather products and cheap silver ornaments. if you visit this place in the festival season than you will find sellers selling beautiful lamps, pots, diyas, candles and also has a variety of earrings, bracelets, etc.
so next time when you go shopping, make sure you visit this place during this festive season. this place is open every day.
Dariba Kalan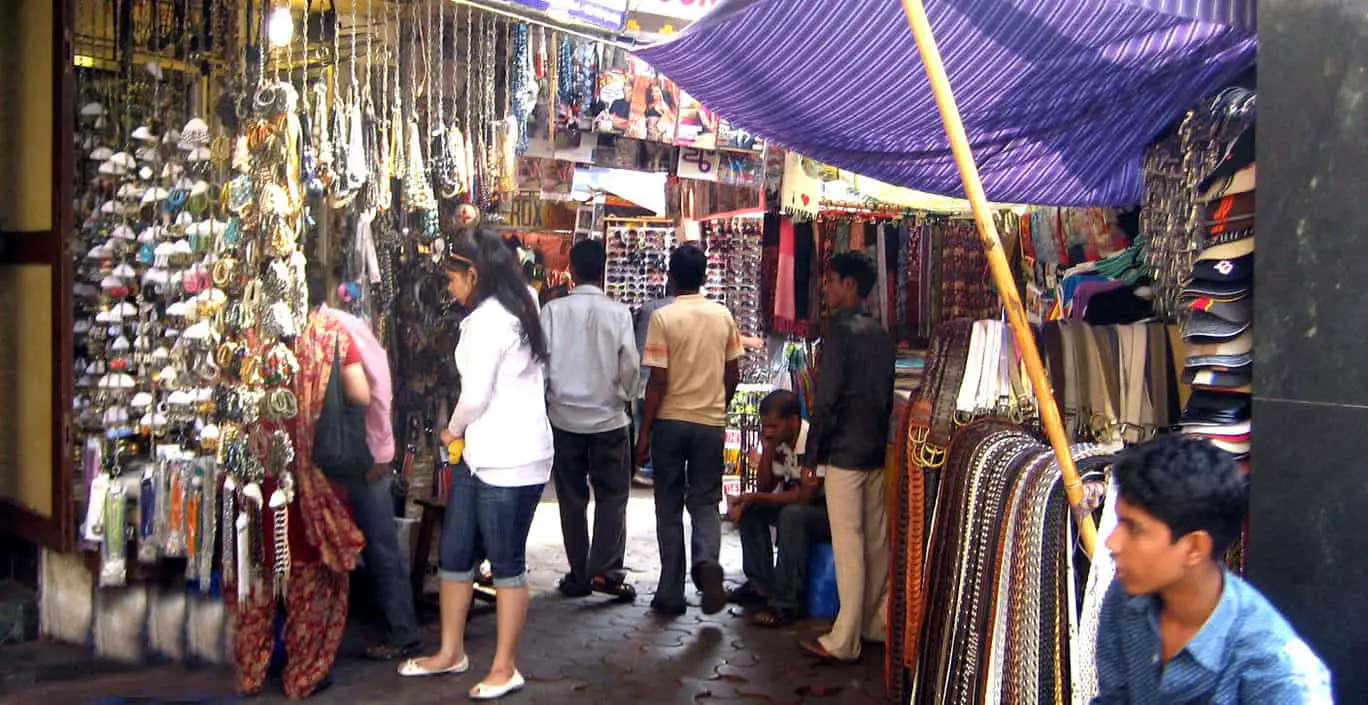 During festivals, people look for beautiful murtis and silver artifacts. Dariba Kalan is one of the oldest markets that gives you endless options when it comes to silver.
India Gate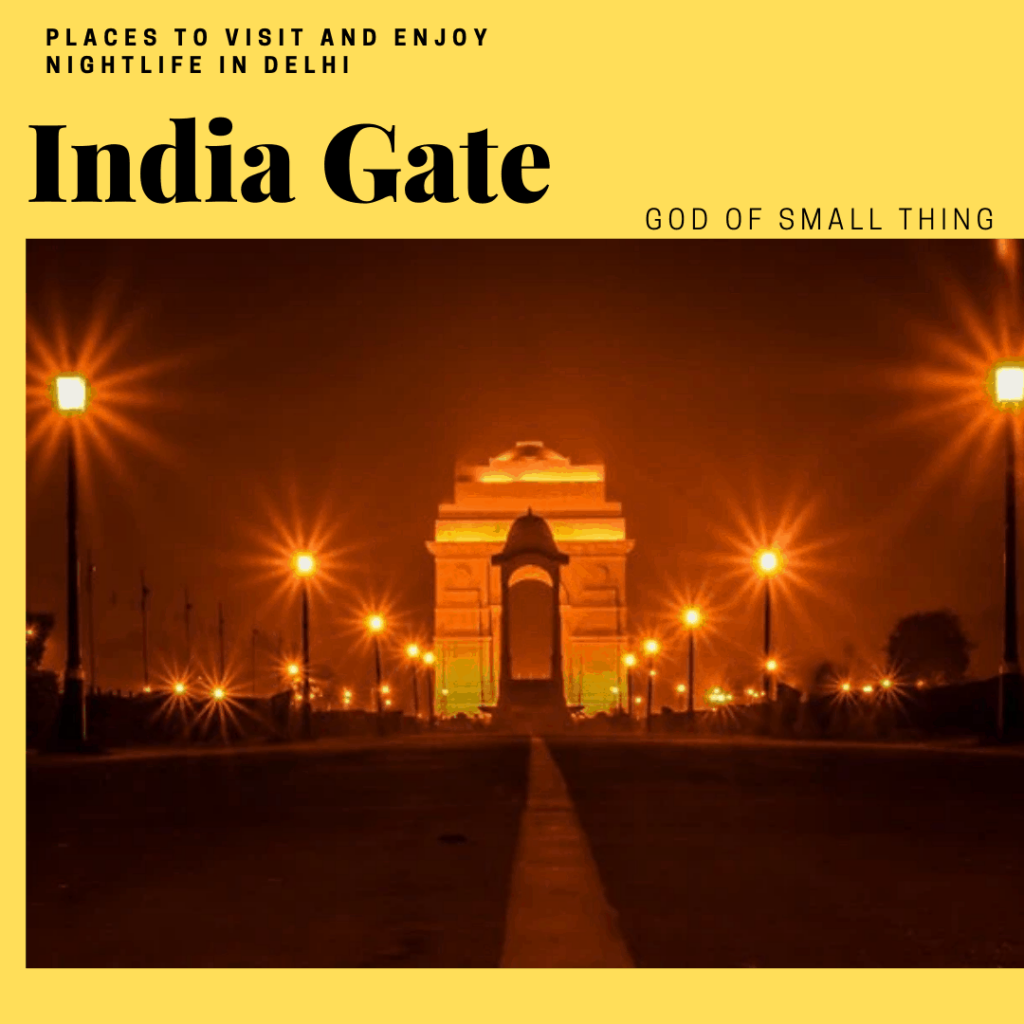 When you want to enjoy a nice evening with your family doing a lot of things, from sightseeing and shopping to relaxing and binge-eating, India Gate is where you should be heading to. This memorial arch built in salutation to the brave warriors and martyrs of India with architect Edwin Lutyens' design is awe-inspiring and magnificent. What is equally amazing is the large expanse of lush green lawns surrounding it, which makes it one of the most popular picnic spots in Delhi. After spending a few hours in the lawns flying kites or playing cricket, you can have a filling dinner with your family at one of the many eateries located nearby, or boat in the ponds.
Lotus Temple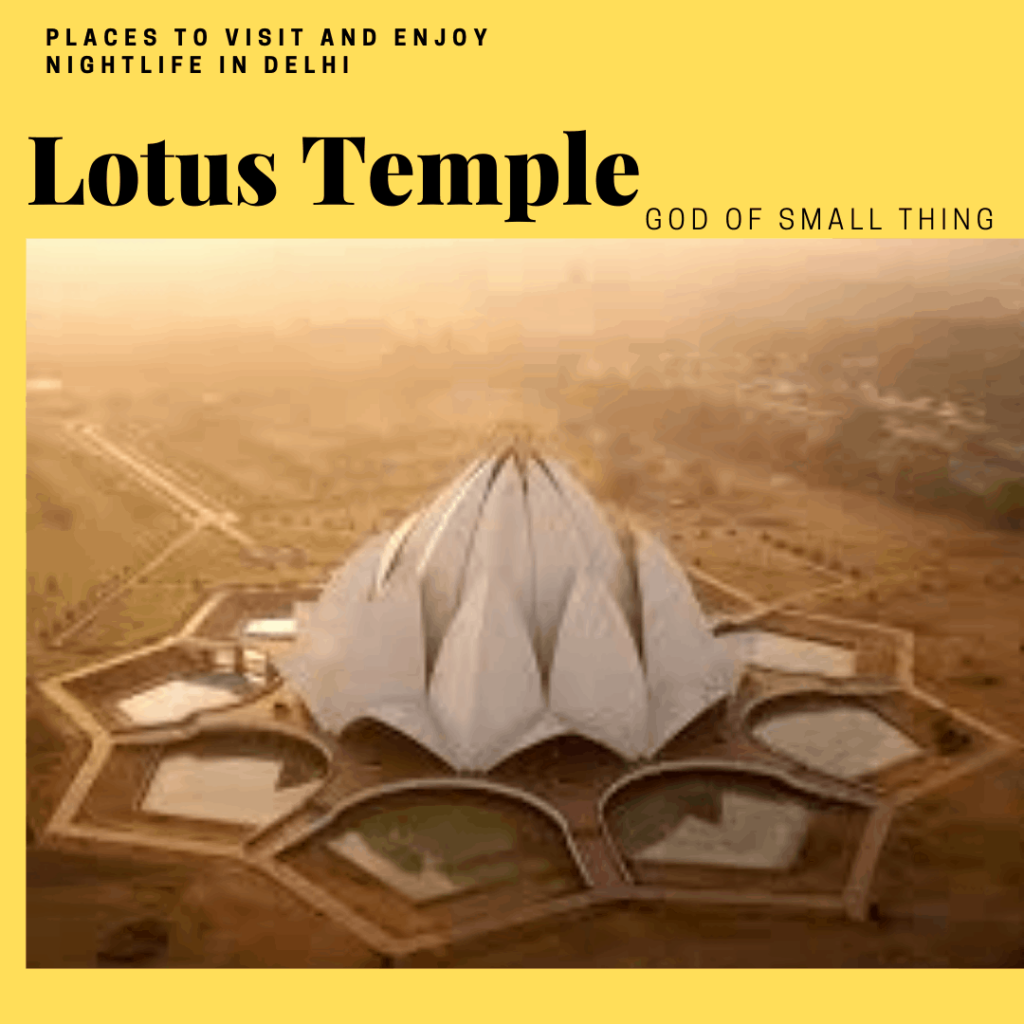 Lotus Temple opens to religious people and is situated near Okhla NSIC, East Of Nehru Place, and lies close to Kalkaji Mandir. Set among the sprawling lush green landscaped gardens. The temple is made up of pure white marble. The lotus-shaped architecture of the temple is strikingly beautiful. Around the blooming petals, there are nine pools of water, which look spectacular in natural light, and at dusk when it is floodlit.
What is the opening and closing time of the Lotus Temple?
This place opens from Tuesday to Sunday, Closed on Monday. Entry timings are 09:00 AM – 05:30 PM.
Nehru Planetarium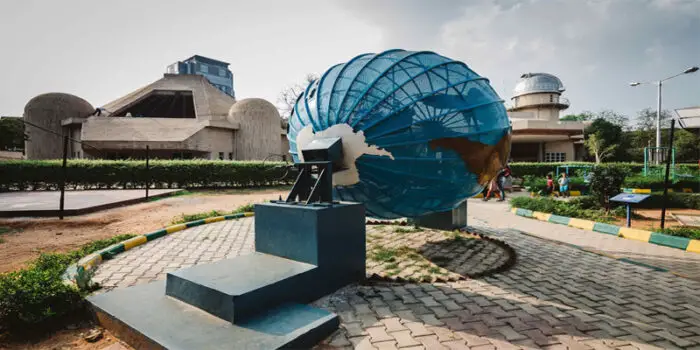 The Nehru planetarium was the home of Jawahar Lal Nehru, now converted into an immersive museum based on astronomy and aeronautical sciences. So, get ready to explore the universe of stars setting a magical vibe around you. The dome-shaped sky theatre, which is a popular attraction at the planetarium, shows the intricacies of constellations, planets, and the sky. The 35-minutes Sky show screens here throughout the day in English and Hindi language.
What is the opening and closing time of the Nehru Planetarium?
This place opens from Tuesday to Sunday, Closed on Monday. Entry timings are 9:00 AM to 6:00 PM.
National Rail Museum
National Rail Museum is a perfect place to discover the history of Indian railways.The collection present in the museum exhibits nearly 163 years of history of Indian Railways. It is a great learning experience for childrens. Also, the toy train ride inside the museum gives a tour of the entire museum. This way kids can get a glimpse of all the exhibits in one go. There are so many train rides at National Rail Museum, New Delhi that will keep kids and adults entertained alike.
What is the opening and closing time of the National Rail Museum?
This place opens from Tuesday to Sunday, Closed on Monday. Entry timings are 10:00 AM to 5:00 PM.
Qutab Minar
Qutab Minar one of the finest monuments in India boasting of fine architectural design. The foot of the tower is Quwwat-ul-Islam Mosque, the first mosque to be built in India. It is believed that if you can encircle the pillar of the mosque with your hands while standing with your back towards it, your wish will be fulfilled. The ground surrounding the Qutub Minar is a favorite spot for the cricket matches. Tourists can get an amazing birds-eye view of Delhi from its top on all days.
What is the opening and closing time of the Qutab Minar?
This place opens from Monday to Saturday expect Sunday. Entry timings are 10:00 AM to 5:00 PM.
Shopping is incomplete without street food. well. With an empty stomach, no one likes shopping. So here are few places where you can have the best street food in Delhi and also clothes, shoes, accessories, all in one place.
looking forward to more places? Here is the complete list of Best Markets in Delhi to Buy High-End Brand Products in Half the Price – Cheap markets in Delhi
Best Street Food in Delhi 2023:
Chandni Chowk
Lajpat Market
Sarojini Nagar
Connaught Place
Khan Market
Pandara Road
Karol Bagh
Chandni Chowk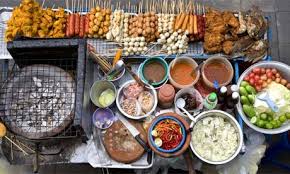 Chandni Chowk is the soul of Delhi. It has a large number of shops to buy inexpensive stuff. This place provides A-Z items you would like to buy at the best rates. there are separate markets for sarees, suits, ornaments, food items, footwear, decoration material, colorful dresses, and much more stuff. just be ready with your list before you visit this place.
What is the opening and closing time of the Chandni Chowk market?

Chandni Chowk market timings: Shops in this market are open from 10:00 a.m to 07:00 p.m and are off every Monday.
Lajpat Market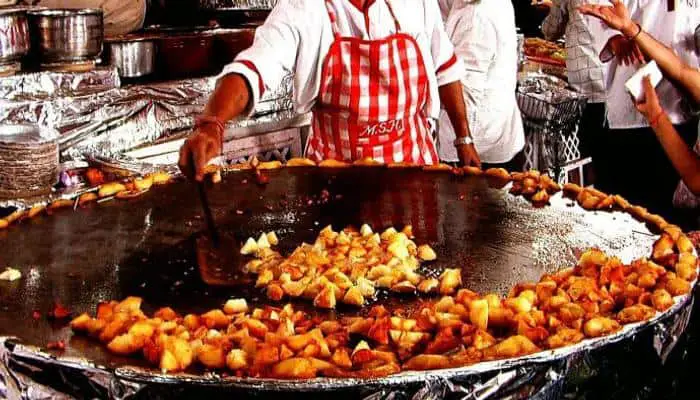 Lajpat Nagar is presently famous for its collection of a variety of items spread over different shops. you will find everything from local stuff to branded ones. It is the great shopping destination. ost items are fixed price unless you have some bargaining skills.
What is the opening and closing time of the Lajpat Market?

Lajpat Market Timings: This place opens from Tuesday to Sunday, Closed on Mondays. Open from 9:00 a.m to 10:00 p.m.
Sarojini Nagar Market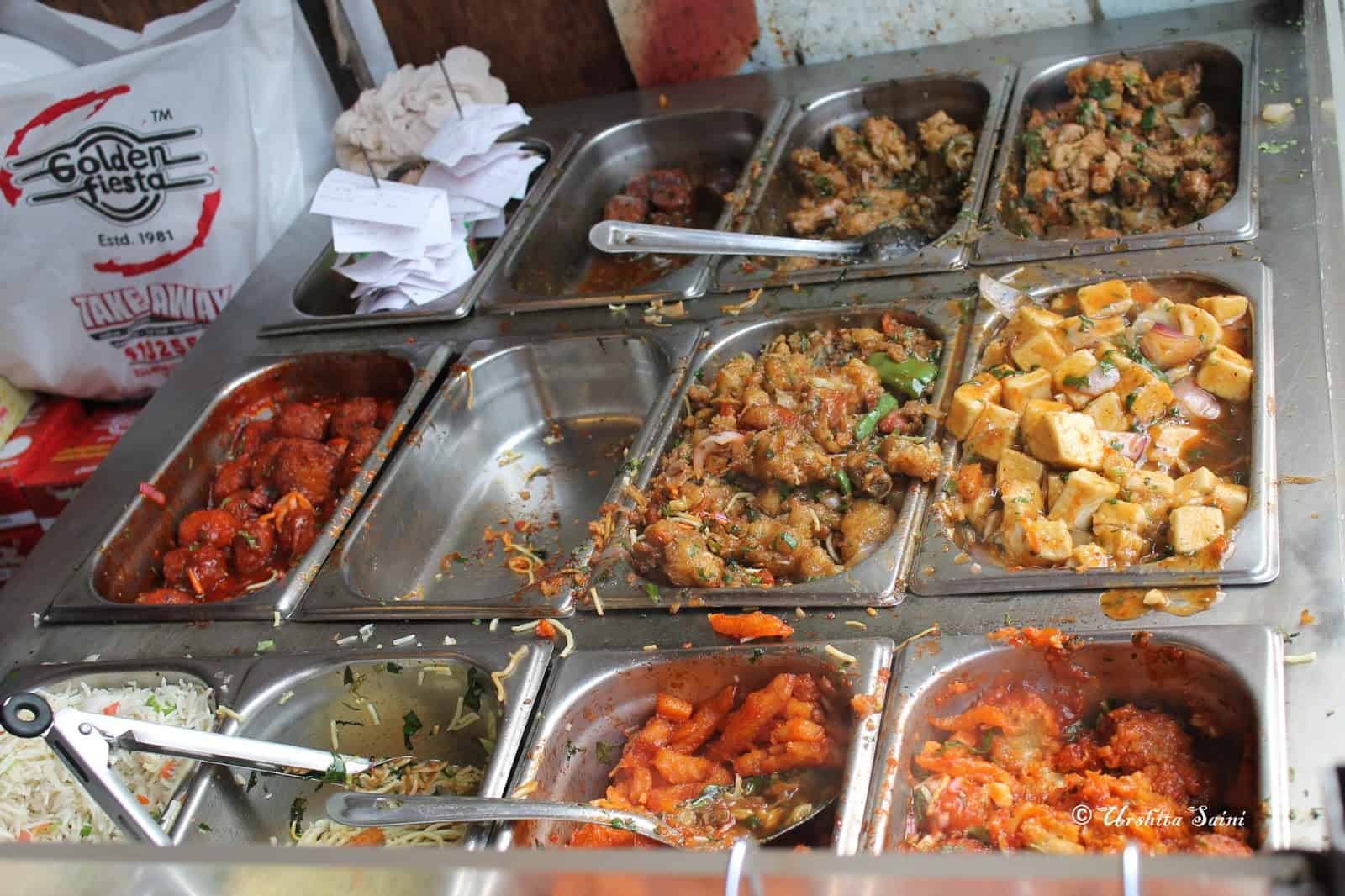 It is a typical shopping spot where you can get hundreds of items with just a little money. this place is located near to Safdarjung Airport. this is one of the most vibrant places in Delhi for shopping. the street side shops sell even branded items at cheaper rates. different sections of the market offer you multiple selections of items from clothes to eatables.
Looking to take your family out for healthy dining? Here are best healthy cafes in Delhi to rely on this summer
What is the opening and closing time of the Sarojini Nagar Market?

Sarojini Nagar Market timings: shops are open every day except for Mondays from 10:00 a.m to 9:00 p.m
Connaught Place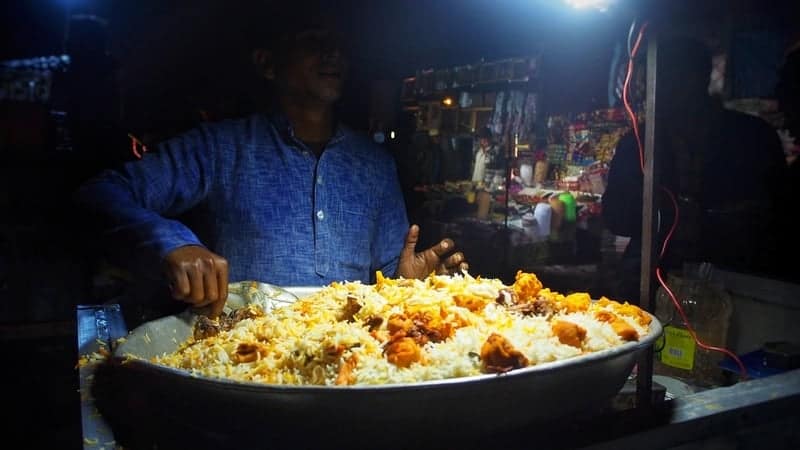 Better known as CP amongst the locals. this place is famous for its design in two concentric circles namely Connaught's inner circle and Connaught outer circle.this market has its elegance. British architecture gives this place a touch of royalty. you can find items related to food and fancy restaurants. this place is great for all foodies.
Khan Market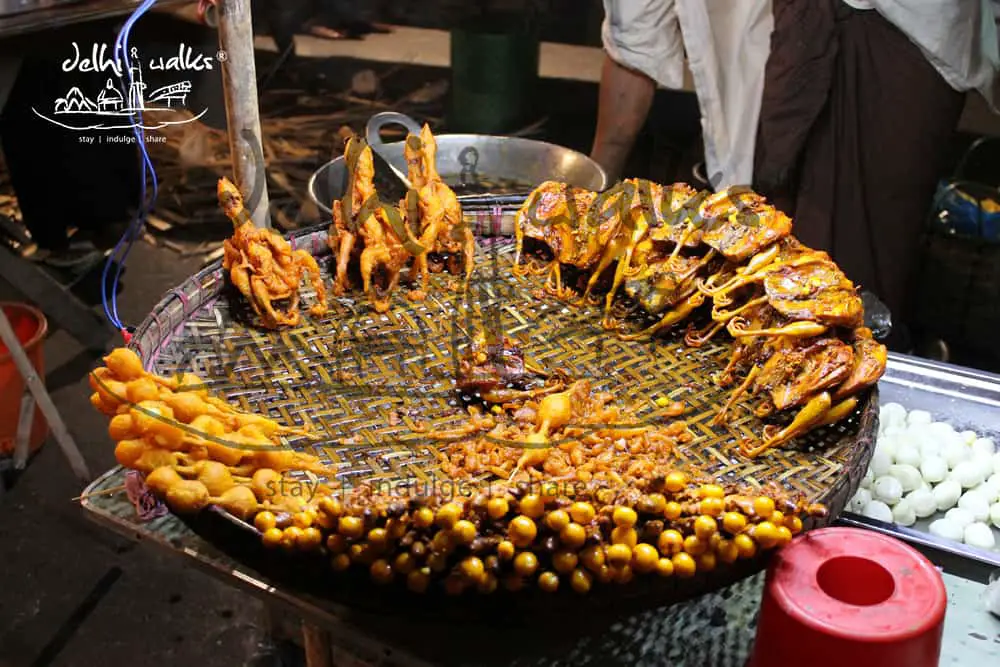 This is the place where you will get branded items in price. This place was ranked as the most expensive retail location in India. You can find cosmetics, medicines and other things as well. You will find many eating joints like cafes, restaurants, street food corners, etc.
What is the opening and closing time of the Khan Market?

Khan Market timings: This market is open from 10:00 a.m to 11:00 p.m
Pandara Road
Are you looking for a place where you can enjoy the fine dining experience with family or friends? This is the right place for you! The place is famous for its scenic view at night along with its food.
North and South Indian, multi-cuisine, sweets, etc.
this place is near India Gate where you can find several shops eateries.
Karol Bagh
The market is known for its shopping streets and is visited by many people who come to buys clothes, accessories, home furnishing, etc. Delhi is famous for its wholesale markets and Karol Bhag is a fine example of it.
What is the opening and closing time of the Karol Bagh Market?
Karol Bagh Market Timings: It is open between 10:30 a.m to 08:00 p.m and remains closed on Mondays.