Top 10 best social media management tools in 2023 with reviews
Wondering what are the free social media management tools available in India? Don't worry we are here to the rescue. To stay ahead of the curve on the industry trends, it is much more crucial to analyze how your money is being budgeted. Flexibility can be much more beneficial, especially when a new trend emerges, and more money can be distributed towards it to make sure maximum effectiveness. Social media marketing has created a plethora of advertising options and budgets of social advertising that has doubled across the globe over the past two years. Marketers have come to understand that in today's world, social media advertising has become a fundamental part of building a strong band, which means maximizing how it is used is vital.
Table of contents
So here are some of the best free social media management tools for 2023 that are already available to you:
Sendible
Buffer
Sprout Social
HootSuite
Zoho Social
Social Pilot
Crowdfire
e-clincher
Agorapulse
MeetEdgar
Sendible
Number of Downloads: 10,000+ (Google Play Store)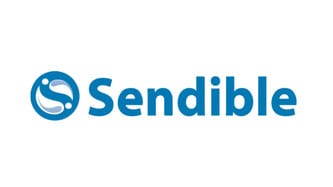 Features
Sendible is a powerful and free social media management tool for agencies that need to manage social media for multiple clients.
You can either schedule posts across the different social media apps or integrate it with blogs and social sharing sites.
You can even add it to Slack and make the communications process a whole lot easier.
Sendible can create an organized editor calendar for your blog.
Moreover, it also reports brand mentions, which allows you to respond to people and know your social media presence.
Sendible starts at $29 per user per month for the starter plan and includes 12 services.
Pros
According to a review published on PCMag, Sendible has exceptional brand monitoring built-in. It is easy to use and provides solid monitoring and insights. Its amazing features make it one of the top free social media management tools for 2023.
Cons
The pricing model can be costly for small and medium business, says the PCMag review. The more services you add, the more you have to pay for them.
Buffer
Number of Downloads: 1,000,000+ (Google Play Store)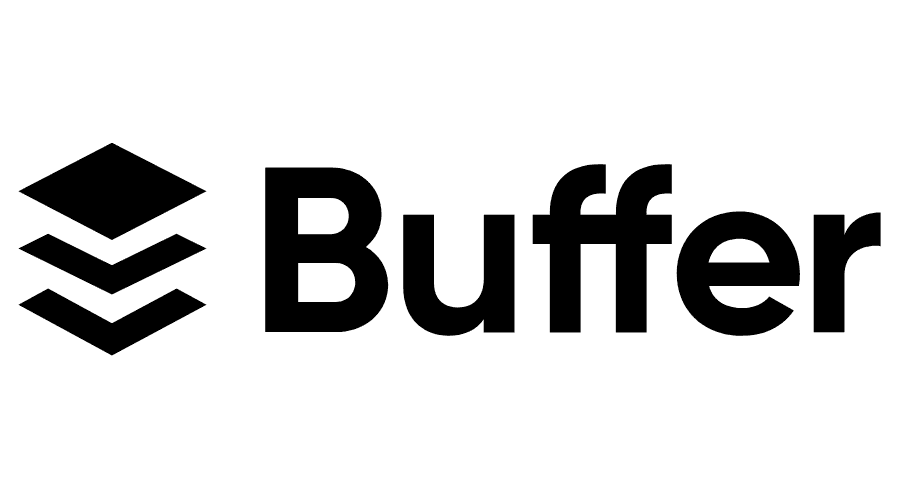 Features:
Buffer is one of the most used social media management tools for your business.
It is a web-based application whose main purpose is to manage social media content.
It was one of the first social media marketing software to introduce the queue publishing system. This queue publishing system allows the users to schedule the content in all the social media networks without having to post them every time individually.
This application has the ability to connect with all the social media accounts and make it easier to create and schedule the post.
Buffer provides support to both iOs and Android users.
Stats comparison is easy with Buffer.
Pros
John Lincoln reviews Buffer as a simple platform. Here's what he said about Buffer in his review, "It focuses mainly on one thing – social scheduling – and it does it very well. It's extremely easy to use and requires almost no social know-how to get started. The simplicity of the drag-and-drop editor makes it easy to schedule and arrange posts, and the Optimal Scheduling tool takes a lot of the guesswork out of the timing. Even it's more advanced featured, the RSS feed, browser extension, etc., are designed to make the posting process as streamlined as possible."
Cons
John Lincoln said about Buffer that it may lack some features in its base version as the main focus of the application is on seamless scheduling.
Sprout Social
Number of Downloads: 100,000+ (Google Play Store)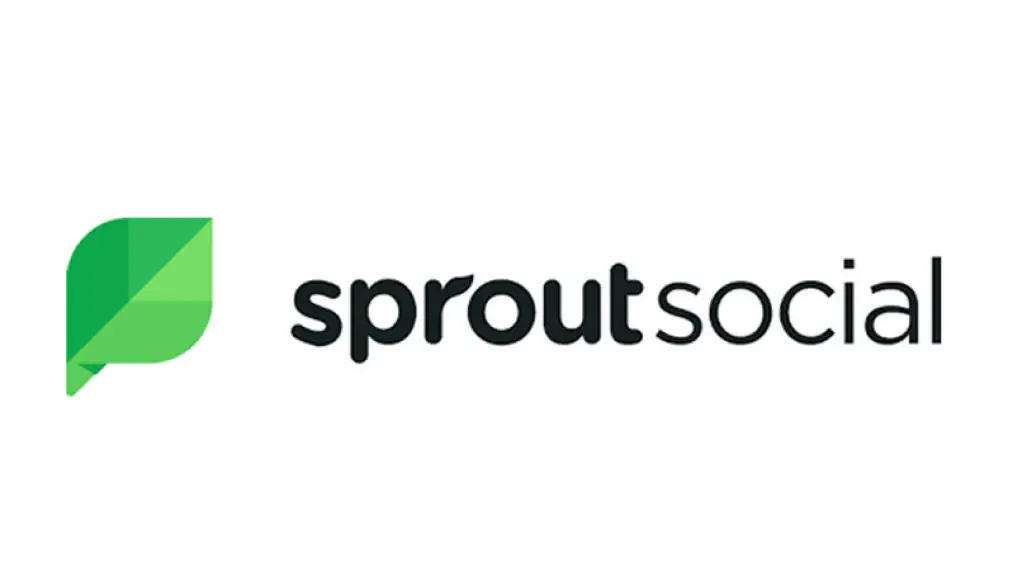 Features
Sprout Social is a SaaS software.
Its main aim is to promote communication between the business and the people.
It has a Bot Builder to automatically reply to messages
Sprout Social has a Smart Inbox that allows you to check messages from all networks connected in one place.
It labels and sorts messages for ease of use.
You can consider the Sprout Social as your main go-to tool to fulfil all the social media engagement needs.
Sprout Scheduling queue automatically schedules posts for you.
If you are running an online business, then you can use the Sprout Social very effectively for social media marketing, social customer services, social media analytics, and social media management.
We all have been looking for better alternatives to earn out of our blogs, channels, and more. And we always consider Adsense as the best source of advertising channel to go with. But what if we tell you there are better alternatives to Google Adsense as well? Here is a Complete Guide to Best Google AdSense Alternatives for Bloggers 2023 (Don't worry each link in the article will open in New Tab so you can finish this off and switch 🙂 )
Pros
A review by PCMag says that Sprout Social, a free social media scheduling tool, has a strong social CRM and help desk features. It has solid reporting capabilities and a powerful dashboard.
Cons
The PCMag review says that social listening and keyword monitoring options are limited in the basic version of the application. It can get quite expensive after adding features.
HootSuite
Number of Dowloads: 5,000,000+ (Google Play Store)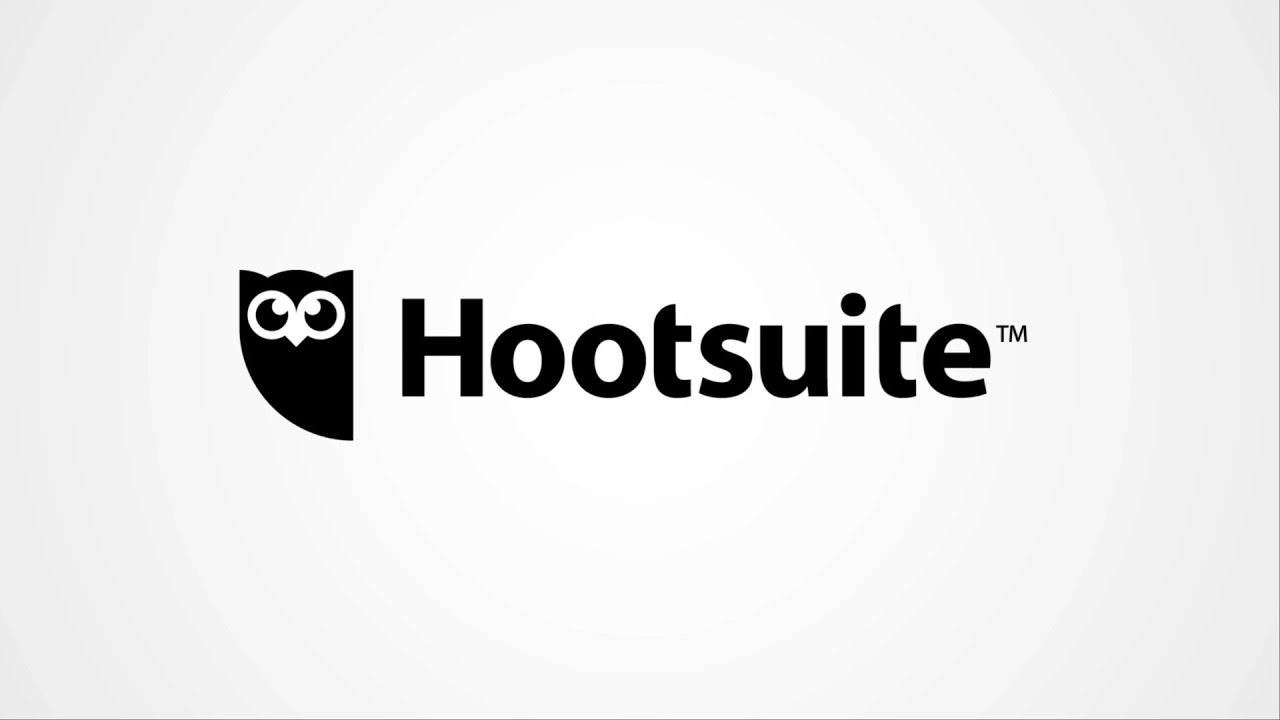 Features:
Hootsuite has probably around the longest into the market.
It has a wide range of applications you need and some robust content features as well.
For example, it has content curation, RSS integration, scheduling, and organization.
Hootsuite has an option for bulk scheduling, which allows you to upload several posts at a time.
Moreover, it does not have the Auto Post feature that recycles the content for you. It has a cool feature that allows you to create social sweepstakes or content on social media.
It also has RSS integration, just like the eClincher.
HootSuite has an inbox that manages all messages at one place.
You can manage Twitter, Instagram, Facebook, LinkedIn, WordPress, Google Plus, and Foursquare.
Pros
A review by Exposure Ninja says that the app provides very insightful and customized analytics, good enough to present to management or clients without much additional work. Its amazing features make it suitable for all.
Cons
The Exposure Ninja review says that detailed analytics features are available in the paid version even though the application is marketed as free.
Zoho Social
Number of Downloads: 50,000+ (Google Play Store)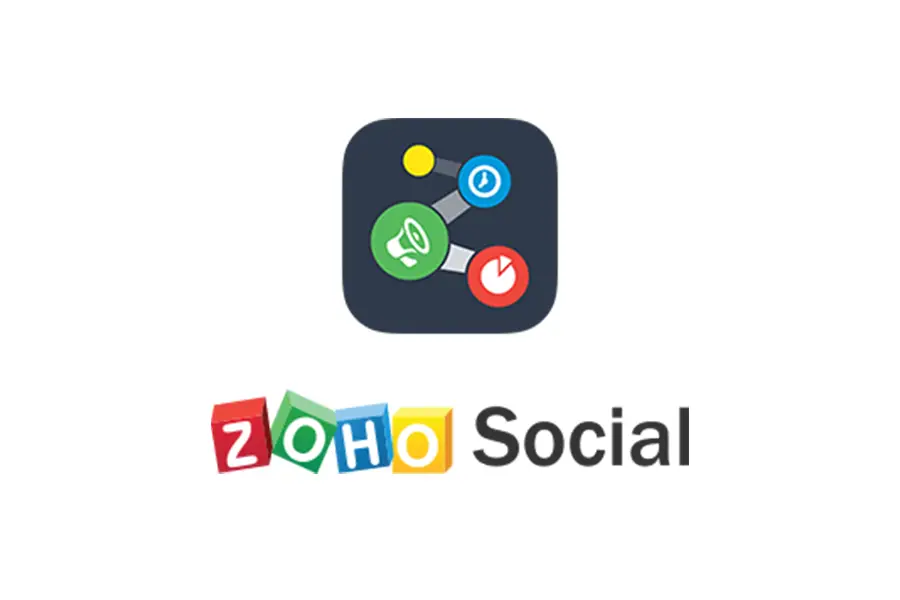 Features
For devising a powerful strategy, Zoho Social is one of the perfect social media management tools for marketing.
Its primary aim is to provide social media management solutions to small and medium-sized businesses.
It helps the firms to grow their online presence by reaching the right audience on social media.
With its prediction engine, it allows sharing more relevant content to its audience.
Zoho Social has come up with the interactive calendar that lets you scheduled posts by using easy drag and drop functionality.
It provides the monitoring tool, which helps you to track when the customer reaches out to you so that your team will respond in a timely manner.
It allows bulk scheduling.
Reply in line to the messages you receive on your socials.
Provides custom reports and schedule reports for easy analysis.
Pros.
A review by PCMag appreciates the application's Smart Q feature that simplifies and automates publishing. It provides easy collaboration features, according to the review.
Cons
The social media management platform doesn't provide support for YouTube and Pinterest. One of the other cons of Zoho Social is that it lacks video support.
Social Pilot
Number of Downloads: 50,000+ (Google Play Store)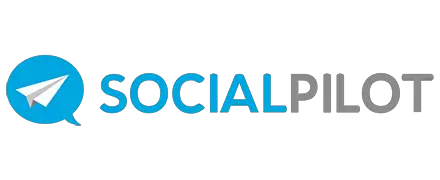 Features:
Social Pilot is a great platform because it provides many features in one dashboard.
Social Pilot has the basic scheduling features but does not have the Auto Post or Smart Queues.
It does offer RSS integration and auto-publishing.
Powerful social media analytics.
The application provides a social inbox that sorts messages in one place.
Bulk upload is supported by the application.
Pros
As per a review by ShoutmeLoud, Social Pilot is great because of its mobile support, and multi-platform support. The application's paid version provides value for money. "You don't have to be on every platform there is — just the ones that bring you the best exposure. So for this purpose, SocialPilot is not only a great tool — it's a must-have," the review added.
Cons
While listing the cons, Shoumeloud says that Instagram support is limited and iOs version is not that great.
CrowdFire
Number of Downloads: 5,000,000+ (Google Play Store)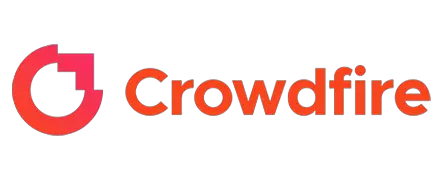 Features:
This is a multifunctional free social media scheduling tool that can serve different purposes, such as tracking brand references, promoting content, and automatically publishing it according to your plan.
It is a powerful content planning tool that can find and sort relevant content that you can share on all social media channels.
One of the social media management platforms that do article curation for you.
It also helps in image curation.
It allows you to publish content on Twitter, Instagram, Facebook Pages, LinkedIn, and Pinterest from one place.
Automatically tailors posts for various platforms.
provides advanced analytics reports.
Pros
A review by Influencer Marketing Hub, Crowdfire has a great content creation. "Crowdfire also handles the newer social networks well. It may have grown out of a Twitter app, but it has widened to cater to new platforms. It also recognizes the inherent importance of images nowadays, with Instagram and Pinterest clearly provided for – far more than just an after-thoughts as they appear in some other apps," the review added.
Cons
The Influencer Marketing review added that it may not have finer details as other major social media apps but it is awesome for smaller businesses looking to expand on particular platforms.
e-clincher
Number of Downloads: 10,000+ (Google Play store)
Features:
It provides multi-channel support. You can access Facebook, blogger, Linkedin, YouTube, Pinterest, and Instagram, all at one place.
It provides Video attachments supported with Facebook, Twitter, Instagram, and YouTube.
eClincher is a social media management platform that simplifies the way you work and manages your brand image on social media networks.
It has advanced publishers, a visual calendar, an all-in-one social inbox, post-approval, team collaboration, content suggestions and other functions to make your work easier.
Pros
A review by WebsitePlanet says that e-clincher is recommended for its ease of use, and features and it is worth a try for bloggers.  The review adds that the social inbox works beautifully, and support is quick and useful.
Cons
You might find it a bit costlier than other social media management tools but features are worth trying, the review by WebsitePlanet adds.
Agorapulse
Number of Downloads-50,000+ (Google Play store)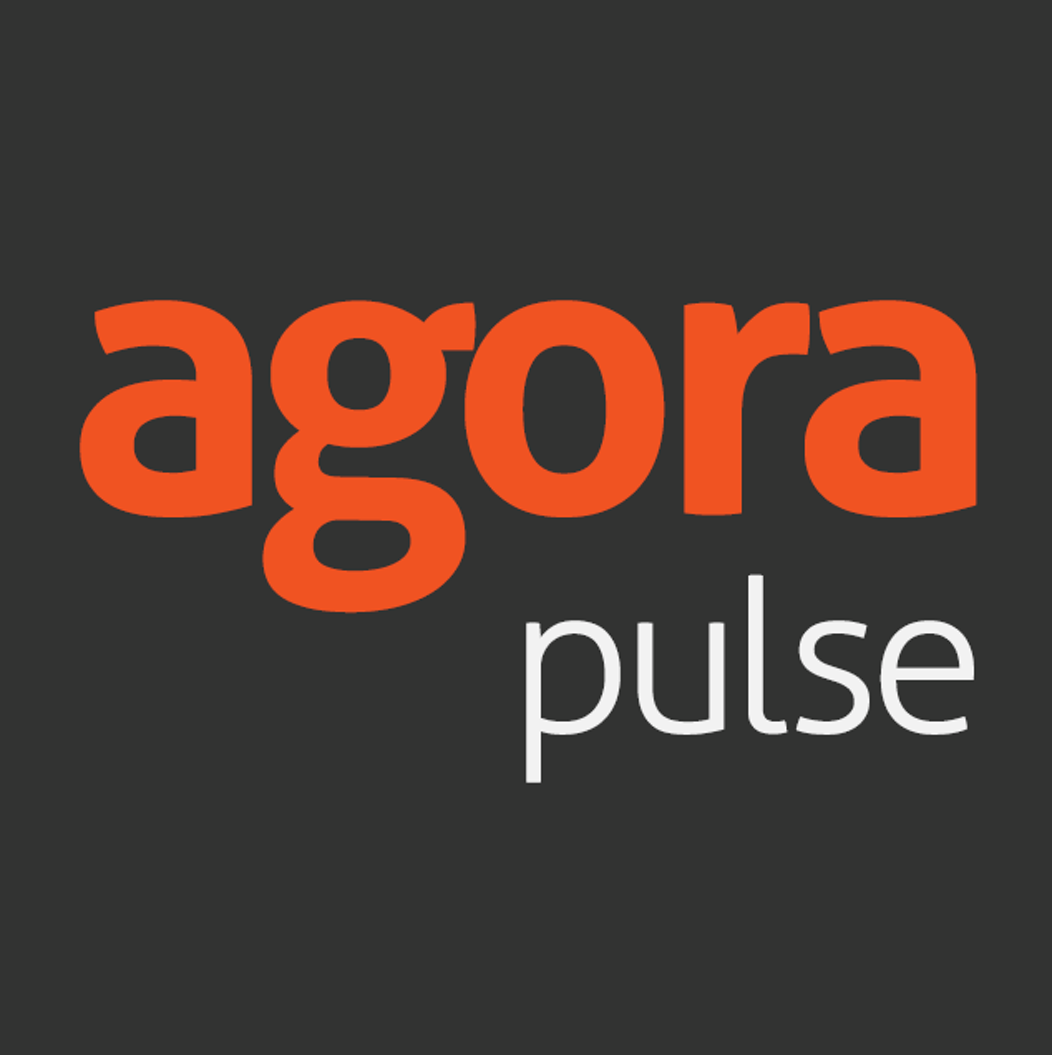 Features:
This is another powerful social media management tool with many features.
It can help you track brand mentions from a single dashboard, respond to comments, and attract audiences.
It tracks followers interactions.
Agorapulse is a social media management tool that provides built-in analytics.
It also provides flexible content posting options.
Pros
While listing the pros of Agorapulse, The Influencer marketing hub says, "I was extremely impressed by AgoraPulse. It does virtually everything you can wish for in a social media management program. The native app includes enormous capabilities, and the Chrome add-on catches the remaining features I was looking for. They even send you regular emails reminding you that you have items in your inbox to review or that your queues are empty and need more content."
Cons
The review said that one of the concerns is that it doesn't provide Pinterest connectivity. The pricing plans are revised and might hurt the pockets of some.
MeetEdgar
Number of Downloads: 1000+ (Google Play Store)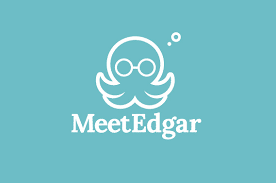 Features:
MeetEdgar can help you optimize your social media apps to increase brand awareness and connect with your audience in a better way.
Add this social media management tool to your arsenal to effectively manage the brand's online image.
MeetEdgar handles all the heavy tasks, such as scheduling posts, managing multiple social media accounts, auto-filling queues, and uploading videos directly, which can save time.
The tool also comes with a URL shortener. The best part of this platform is that it can also write posts for you.
Pros
A review by JohnLincoln says that in terms of seamless scheduling, it cannot get better than MeetEdgar. Setting up the calendar is easy, and of course, the best part is that you never run out of content. You don't have to worry about rescheduling your blog posts to be sent multiple times a day or a week; MeetEdgar will do it for you. Or, if you publish perfect evergreen content, you don't need to schedule it to run every two weeks.
If you are looking to grow your business Email Marketing can be of great use! It actually depends on the way you use it and what is your targeting audience. But if you know how to do it! You can drive a lot of potential customers and readers to your blog or Website. So here are Top 10 Best Email marketing services with pricing and services offered that can be of great help!
Cons
Talking of the cons, the review says that you can only use a limited number of social media apps (Twitter, Facebook, and LinkedIn). This pales in comparison to certain other tools (which provide integration with other channels such as Google+, Instagram, etc.). MeetEdgar has announced plans to include Pinterest and Instagram. It remains to be seen when it will start. For some people, this is not a huge obstacle.
Here it comes to an end! We have listed the best social media management tools for 2023 so that you can give a push to your marketing on social media. Thank us later!
Also Read: Best data recovery software for Windows in 2023 with Tutorials