Crimson Christmas! Try These 20 Happening Places for Christmas Celebrations in Delhi
Delhiites embrace the winter they experience. So why would not they be excited about the festivities which embark with it? Chilling winter and the warmth of celebration in the heart, what else would someone wish for- 'All's well that ends well.' And the December will be the total summoning memories of your year. So here we bring to you 20 happening places for Christmas celebrations in Delhi. Not just Christmas, these are amongst the best places to party in Delhi (minus the Churches and shopping :P)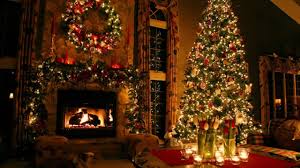 When we plan for a celebration the only thing that troubles the most is getting the apt place. To find the exact place which is going on in your imagination for the bombastic celebration. And in a place like Delhi where everybody is on toes for merrymaking, huh! Can you guess what? We are here to help you. For? Obviously for finding the best places to celebrate Christmas in Delhi.
We've got you 20 best places in Delhi to celebrate Christmas. This time you wouldn't have to worry about the hassle of searching for places for your merriment. You can just head off to any of the places listed below.
Festivities should always start with blessings from the Lord. Hence, the list starts with the very famous and obvious :
Sacred Heart Cathedral
Mass gathering around the famous places and colorfully blazing celebrations of Delhi are very famous. Sacred Heart's gathering is one of such. The gusty freezing wind of midnight, hundreds of people with charming smiles on their faces make up the best set for the revival of jovial vibes of Christmas. That's why it tops our list of 20 best places in Delhi to celebrate Christmas.
Location: Ashok Place, Near Gole Dak Khana, New Delhi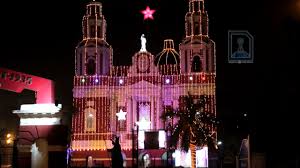 German Christmas Mela
Fairs are the best places to visit. You get thousands of varieties in just one place. Christmas eve celebrations are incomplete without gifts and decorations. You can visit this beautiful Christmas Mela. You'll get the number of decoratives, mouthwatering German delicacies, and attractive goodies for the kids. The venue of the Mela is very decent and you won't face any kind of hustling bustling crowd here. This would be the best place to visit with the family and friends to enjoy multiple things in one place. However, you would have to pay a little bit for the entry, but it's worth.
Location: German House Chanakyapuri, New Delhi
Vetican Embassy Chapel
To enjoy the royal celebration of Chapel, we would advise you to reach the Chapel around 8 PM, so that you can get the best place to sit. After a while, it gets a little crowded and you might miss the fun standing behind after all the entry is free of cost.
Traditional Roman-style Chapel gets a huge mass on the eve of Christmas celebrations. The melodious carol singers, the bonfire, and the amusement all around won't let you leave the place.
Location: Chanakyapuri, New Delhi
Dastkar Winter Mela
You can get the best handmade woolen decorative here and not only that many artistic décors for the house, extraordinary shows, types of pieces of jewelry for girls and delicious food stalls everywhere.
Your visit to this Mela can lighten up the Christmas Eve of small artisans too. These artisans come from North to sell the articles they design. The entry is free of cost and we bet you won't regret joining them.
Location: Nature Baazar, Anuvrat Marg, New Delhi
Christmas Eve Marathon
The event is held to boost the celebration in a different manner. You can join or watch the heart pumping run on the eve of Christmas if you want to enjoy your Christmas in a sporty way. It may sound weird for others but for sports freak, the fun is expectedly superb.
The entry fee is from Rs. 600 – Rs.1,200 and all age group can be a part of the race.
Location: Noida Sports Stadium, Noida
Christmas Eve at Imperial
Imperial hosts the lavish Christmas party. It is one of the best places in India to visit on Christmas. The luxurious social gathering gives you the way to socialize with new people, have a stay at the grand hotel, and also surprising gifts for your kids.
If you are planning the romantic Christmas celebration with your spouse, this can be the best surprise for them.
Entry passes are provided and couple passes are available too.
Location: Janpath Lane, Cannaught Place, New Delhi
Panache Banquets
Eventiana organizes a thematic Christmas party at Panache Banquets. The theme of the Christmas party is 'an evening with Santa.' The specialty of the place is the unlimited tempting dinner, fun activities for all age groups, activities associated gifts for the winners, and Magic Shows for kids.
Get your tickets as soon as possible, surprise your family on Christmas Eve, bring the smiles on their faces and get the unending pleasure of satisfaction.
Location: 44 Kaushambi, Delhi
Still confused about Secret Santa ? – This might help Be the coolest Secret Santa with these gifts under ₹1000
RSVP Night Club
Dance has always been part of the celebration. Dance actually symbolizes the celebration and here in the RSVP Night Club, you can shake the floor with your family and friends.
The Club arranges special facilities for Christmas Eve, unlimited food and drinks at very affordable rates. You can drag your whole gang here for the celebration. The Club this time will have DJ Tarun to dazzle the eve and the Todu Nights are the most pulling cause of the event.
Location: 19 Ashoka Road, the Royal Plaza Hotel, Cannaught Place, New Delhi
Odd Even Club
Odd even is bringing the Jamming season back. Last year, after having more than 500 people's crowd, Jingle Day Jam announces to revive the Christmas bash of the city. Just imagine, you and your friends, dancing like crazy under Champagne, who would like to miss that?
The entry fee is included with the food and beverage charges.
Location: Odd Even, Saket, New Delhi
Jazbaa Lounge
Party lovers will never miss a chance for it, no matter what. Jazbaa Lounge is going to host a beautiful party on Christmas Eve. The event will not only have delicious food but also fill the occasion with music. The Christmas in Delhi and that at Jazbaa Lounge is going to be memorable for you all with Dj Tatva-K.
The noise of the crowd, beats of the music, the thumping stage will be the astonishing memory of your 2019 Christmas.
Location:  F-89, opposite TDI Paragon Mall, Shivaji Place, Vishal Enclave, Rajouri Garden, New Delhi.
Taj City Centre
Taj Group of Hotels are well established with their royalty and do not only have visitors who visit to taste the bliss but also have the dreamers who visit to feel the charm of eminence.
Celebrate this Christmas at Taj City Centre with your family savoring the delicious cultural feast of the occasion. You can have roasted Turkey, which is one of the famous dishes of the day. They are going to make your day with live music and Christmas carols.
Location: Plot No.1, Sector 44, Gurugram 
Zerruco Kitchen and Bar
Tempting Mediterranean and Italian cuisine should definitely be savored on the Christmas Eve. The celebration without food and drinks isn't complete. Zerruco gives you the tantalizing reasons to visit the place on the Christmas night, get the bouncy Dj session, and luring cuisine.
Location: The Ashok, 50 B, Diplomatic Enclave, Chanakyapuri, Delhi
Sky Lounge
It's your day and everyone is wearing your favorite color. Isn't the idea sounds superb? This is Jesus' day and Sky Lounge is offering him the same sentiment. The lounge hosts the white theme party in its adorable open-air restaurant.
Looking to do something different this new year? Go for a cool outside city destinations in the country. Here are Best Places To Celebrate New Year 2020 in India
You can join the Party and have the soothing celebration poolside. Dazzling lights and decoration is the most romanticizing part of the celebration.
Location: 19, Ashoka Road, New Delhi
Casino Food and Bar
Red white and green are the colors of Christmas. Wherever you go, you'll notice these three colors and in Casino Food and Bar too. Everything in the Bar is decorated with either red or white. You can call it a thematic decoration, and also you can be the part of such mesmerizing and mood evocating celebration.
The event will have unlimited food, entertaining activities, and the legacy of the Christmas- Gift distribution session.
Location: 19, Ashoka Road, New Delhi
Unplugged Courtyard
You can visit Unplugged Courtyard to celebrate Christmas with your family and friends. This place is calm and pacifying, having the leisure time of celebration after cake cutting can be followed here. However, the place is not hosting any party officially but it will surely let you host your own.
Location: L Block- 23/7, Near Odeon Cinema, Middle Circle, Connaught Place, New Delhi
Lord of the Drinks
As the name suggests, the place is damn cooler than the name. Pleasant decoration of the place and ironical theme of the Christmas celebration makes it quirky. Youngsters and adventurous adults would surely love to visit the place and take part in evil themed games.
Location: New Deer Park, Hauz Khas, New Delhi
Gravity Restro Lounge
Gravity Restro is all set to organize the fantastic function for you on Christmas Eve. If you miss the taste, you are going to regret it later buddy, as said, 'if you will not, someone else will.'
Looking forward to celebrating New Year in Goa? Don't forget to take your travel guide along: Complete travel guide to a perfect Holiday in Goa | God of Small Thing
The restaurant is going to accompany its guests with heartwarming music, exotic drinks and food, and lots of fun activities.
Location: Gravity Restaurant Complex, No.401 & 402, Sector- 26, Noida
Crowne Plaza
The celebration isn't necessarily all about loud music and things. You can have a peaceful celebration too. We understand some people like it calm. So, many of the places in our listing has got peaceful places, one of such is Crowne Plaza.
Visit it on Christmas Eve with your family and friends, savor the delicious sup there and have fun.
Location: Sector 29, Opp. Signature Tower, Gurugram
Yum Yum Tree
Expertise in all the taste, whether it is food or drink, Yum Yum can have every favorite dish of yours, for you on the table. It is one of the best places in Delhi to celebrate Christmas.
There is a kid's corner too, where kids will take part in amusing activities. So, what else is left? Take your family for dinner on Christmas Eve, let your little munchkins have fun and you enjoy the delicious dinner.
Location: 1st Floor, Community Center, New Friends Colony, New Delhi
Londoners Bistro and Pub
Londoners Bistro is one of the most selected places on Christmas Eve for the services they provide and make their guests' leisure time a great fun time. The quality of drinks and food and continental varieties of cuisines will pull you here again and again on every occasion.
They create a really pleasant environment to relax and enjoy Christmas Eve.
Location: M-25, 1st & 2nd Floor, M Block Market, Greater Kailash 1, New Delhi
Well, that's all. However there are many other places you can hang up, but we wanted the best of all for you, and here they are. Spread love and happiness all around, be the reason for everyone's celebration and see the world turning into heaven. God of Small Thing wishes you Merry Christmas in advance and wishes that all the secret gifts Santa kept for you in his bag would be yours. Have fun!

Still here? Just in case you are amongst those who love to sit back and have a bunch of friends and chill within the house. Here are some Quirky and best house party ideas you must know before your party