How to get pink lips naturally? 10 Best Ways To Achieve Naturally Pink Lips
All the beauties mesmerized by the natural lip tint of the K-drama girls assemble here! Our Indian girls are in awe of the pinkish lip color shining gorgeously on the lips of East-Asian women. And as it just happens – we are keen on helping our beautiful ladies out. In this article, we answer the question of how to get pink lips naturally. So get your notepads out and write down the details. This article is going to be your cheat sheet for all things pink lips! Read on to find out about exceptional home remedies and tips for pink lips.
Our lips are always the crown jewel when it comes to beauty. To keep it moisturized and hydrated, we need to follow a proper regime. There are no shortcuts to natural beauty and to help you get the pink glow naturally, this article is what you should follow. We present natural ways and methods backed by experts at your disposal. Choose what suits you best and you are good to go. You will find all the useful tips for pink lips here! Remember that you are beautiful just the way you are and these methods are all-natural, compiled exclusively for you.
1. Use A Homemade Lip Scrub
Dull lips are often due to the accumulation of dead skin cells. While people focus on exfoliating their faces, they tend to forget the lips. A key part of having bright and glowing lips is to scrub them regularly. Dr. Hansaji Yogandra from The Yoga Institute stresses the importance of healthy homemade lip scrub. According to her, sugar scrub is a very compatible technique as well as very effective. It brightens the lips instantly.
Gentle exfoliation helps remove dead cells and brightens the lips. Homemade scrub is rich in antioxidants and also protects the lips from UV radiation. People using homemade scrub for lips once or twice a week have relatively better and pink lips.
How to prepare and apply Homemade Lip Scrub:
Use brown sugar on your lips and leave it for 10-12 minutes before gently rubbing it out.
Apply honey along with the sugar to lock in the moisture.
Wash lips gently
Precautionary tip: Don't over-scrub. Your lips are sensitive and you don't want to hurt them.
2. Use Pomegranate seeds
Lauren Panoff, in her evidence-based report on Pomegranate seeds, examines their importance as antioxidants. Pomegranate seeds help protect your lips from damage and provide deep nourishment. The extract derived from pomegranate seeds is one of the best home remedies for pink lips. Pomegranate is a great natural pigment and has the natural pink tint you need to make your lips shine. In the article by Byrdie, on Pomegranate for skin, cosmetic scientist and founder, Shuting Hu, says that "A surprising benefit of pomegranate is its ability to regenerate skin cells" and hence the great pigmentation.
How to use Pomegranate seeds for pink lips:
Extract the juice from the pomegranate seeds and mix it with sugar.
Prepare a semi-liquid paste and use your fingers to apply it gently.
Apply it evenly on your lips and wash it off after 15 minutes.
Precautionary tip: Keep in mind that overuse of the juice will leave your lips blue and damaged.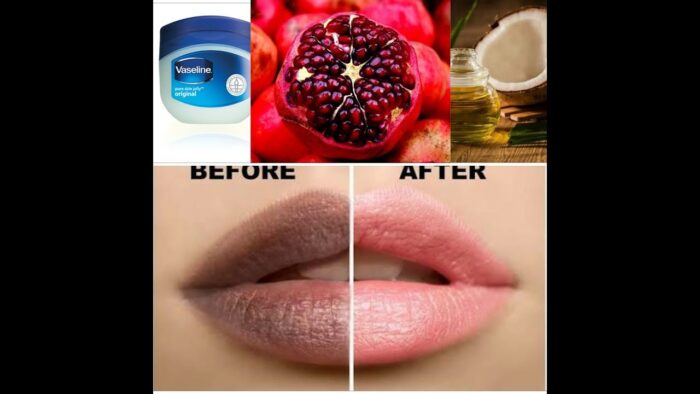 3. Use Beetroot
Beetroot is the super-ingredient in the world of natural pigmentation. Beetroot juice helps in getting soft and pink lips with added benefits. It is rich in Vitamin C and makes your lips brighter and gives an even tone. The pink color of beetroot adds a tinge of pink to your lips. It is an essential ingredient for lip care and helps in nourishing the lip skin. It's a golden ingredient for lip care and studies show that it is one of the best tips for pink lips.
Applying Beetroot for Pink Lips
Grate 2-3 slices of beetroot and extract the juice from it.
Use your fingertip to dab the juice into your lips for a natural pink hue
Keep it on for 15 minutes and then wash it gently.
Precautionary tip: There is no side-effect of this home remedy.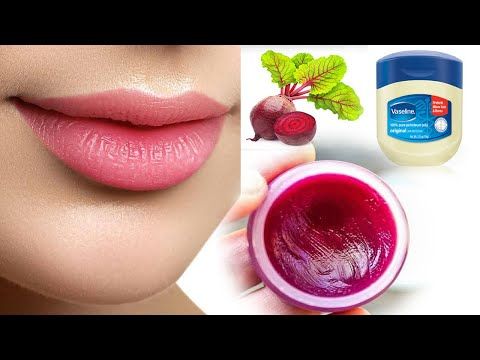 If you have a keen interest in homemade remedies and if you love to take care of your skin naturally, then you are going to like our article on – 25+ Best Homemade Face packs for instant glow and fairness! The article has all the skincare tips that you will need for rejuvenating skin. You can read and find what suits your skin best and hydrates it most beautifully. This article will open in a new tab so you can read about it after completing this one!
4. Use Aloe vera and berries
Indian home remedies readily use aloe vera in skincare and the natural plant work wonders for the lips too. Berries are an abundant source of vitamins and are the best way to get pink lips naturally. Berries also help in lightening and maintaining the texture of the lips. Aloe vera hydrates and moisturizes the lips. According to research, polysaccharides and growth hormones in aloe vera stimulate your skin to produce new cells.
How to Use Aloe Vera and Berries for Pink Lips
For berries, you can use strawberries or raspberries.
Use one berry as juice and take one teaspoon of aloe vera extract.
Apply this for 20 minutes and wash it out.
Precautionary tip: Although there are no drawbacks to using aloe vera, make sure you are not allergic to it.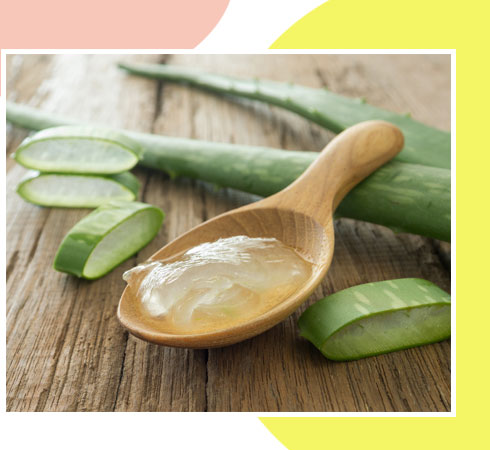 5. Use homemade lip masks
Women are familiar with the great benefits of using sheet masks and hydrating masks on the face. However, lip masks are also essential for balanced skincare. You might be new to the concept of lip masks but that is what we are here for. It's easy to prepare an impressive lip mask at home that will serve various purposes. For the pigmentation and pink lips, prepare a lip mask with Rose Petals and milk.
If you want natural pigmentation, you will have to use natural ingredients. The best way to get rosy lips is to use rose petals! The color from the rose petals will seep into your skin and leave it with the desirable pink tint. Remember that the natural ways might be slow in comparison to the artificial, but they are the best home remedies for pink lips with no side effects.
How to apply homemade lip masks
Soak 7-8 rose petals in half cup of milk overnight.
In the morning, strain the rose petals and mash them.
Add a few drops of milk to the mashed rose petals to form a paste.
Apply the paste evenly on your lips for 15 minutes and then wash it off.
Precautionary tip: There are no proven side-effects of rose petals but refrain from overusing or rubbing the paste on the lips.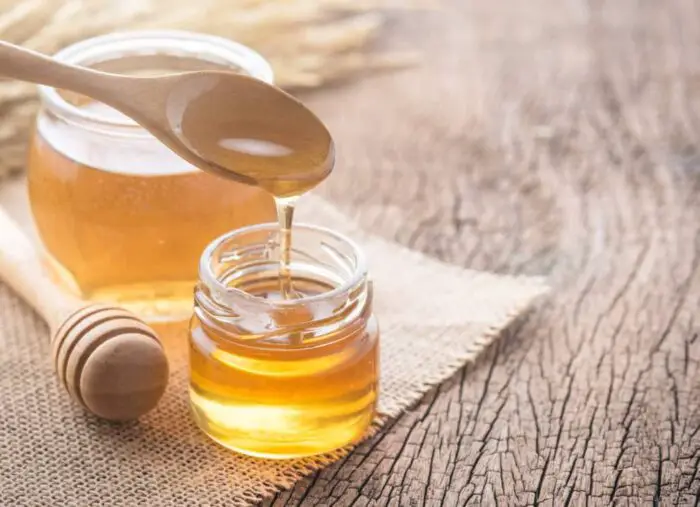 6. Use Cream/Malai
Desi face packs have malai and Indian women use it for glowing skin almost every other day. Malai is the most effective ingredient and the most natural for healthy lips. Milk cream is great for dry lips and helps in hydration. It is the easiest way to get the natural pink tint of your lips. Applying milk cream twice a week can give you the desired results. The fat content in the milk cream helps moisturize the lips and helps lighten dark lips.
How To Use Cream/Malai for Lips:
Just take a little amount of malai on your fingers and apply it to the lips.
Leave it for 5-10 minutes and then wash it off.
Precautionary tip: Malai has no side effects! If it doesn't benefit you, won't harm you either!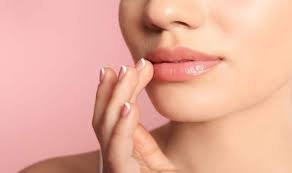 7. Use a natural lip balm with citrus
Lemon juice is beneficial in providing the required glow to the skin and removing dead cells. Oils are essential for lip complexion. Lemon is rich in Vitamin C and has anti-inflammatory, regenerative, hydrating, and lightening properties. To prepare it at home, use a healthy mixture of almond oil and lemon. Almond oil protects and shields, cracked lips and helps in revitalizing the lips.
How to apply natural lip balm:
Take 3-4 drops of almond oil and mix it with 2-3 drops of lemon juice.
Apply it on your lips for 5-10 minutes.
Wash it out or leave it as it is if you want.
Precautionary tip: Citrus might cause you problems if you have cracked lips, in that case just apply almond oil.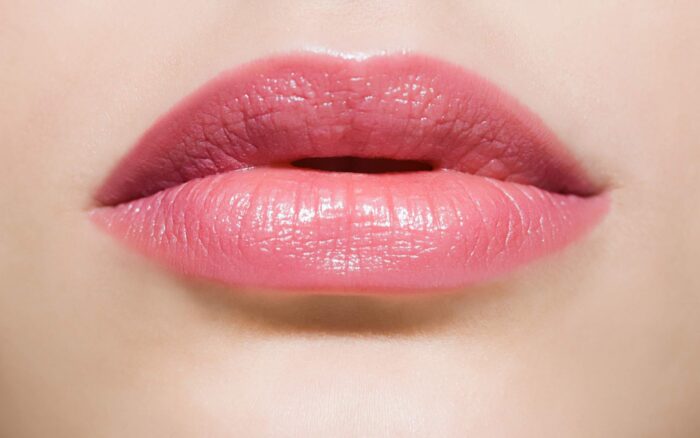 Loving the read till now? Here's a quick detour for healthy skin. Frustrated because of scorching sun heat damaging your skin? Click on to read about the 20 best Tan Removal face washes for Men and Women Both!
8. Use Coconut Oil
This one is a life-changing or should I say, lip-changing trick – coconut oil. You cannot be unknown of the magical hydrating properties of the coconut. And it serves the best purpose for our lips. Coconut helps keep the skin moist and protects dry and chapped lips. Using coconut oil on the lips gives them a smooth and radiant finish. This will help you get pink lips naturally if you include it in your routine.
How to use Coconut Oil for Lips
Just apply coconut oil to your lips before going to bed.
Leave overnight.
Apply on alternate days for better results.
Precautionary tip: No side effects!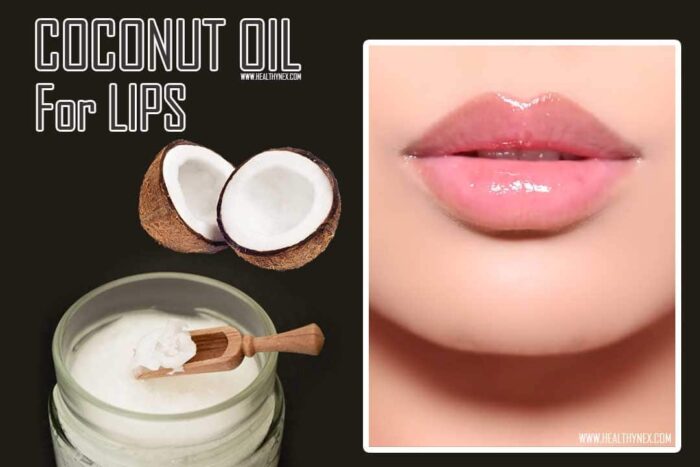 9. Use Vitamin E Oil
Vitamin E oil moisturizes and rejuvenates your dehydrated skin. It has outstanding antioxidant properties and is an excellent lip moisturizer. Vitamin E adds the required glow to your lips and helps in maintaining a subtle luster.
How to apply Vitamin E Oil for lipcare
Take a vitamin E capsule and slit it from the side to break it open.
Apply it straight to your lips.
Precautionary tip: Vitamin E isn't an effective remedy for everyone. Do a patch test sort of thing before applying it regularly.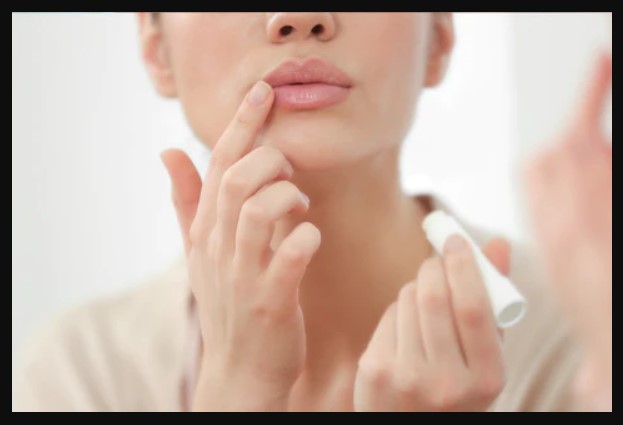 10. Use tomatoes as a mild sunscreen
Tomatoes defend our lips from sun exposure. Consume it raw as a salad, or mash it and apply it to your lips if you've been out in the sunlight for a long time. A 2006 study shows that consuming lycopene-rich plants, such as tomatoes can contribute to lifelong protection against harmful ultraviolet radiation. While there are tons of methods you can adapt and apply to your lips, a good diet is always going to be the first priority when it comes to beauty. Eating tomatoes has several health benefits and it is good for your lips.
How to apply tomatoes for skin & lip care:
Mash raw tomatoes and apply them directly to your lips by dabbing.
Wash it off after 5-6 minutes.
Or just eat it!
Precautionary tip: Just make sure you are not allergic to tomatoes.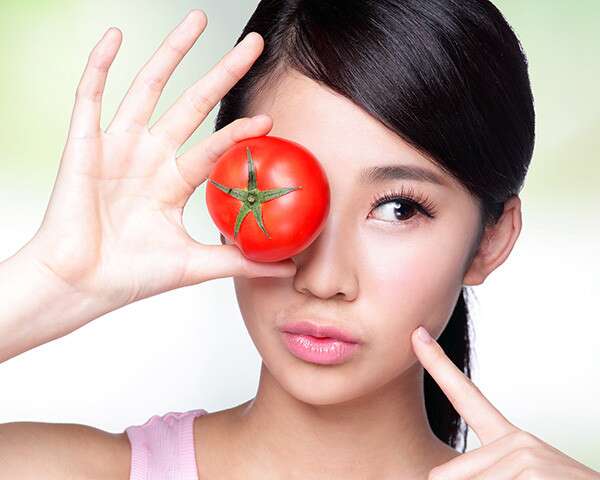 And that's it lovelies. These were the best home remedies and tips for pink lips we curated after thorough research. Try a few of these and include the one that suits you the most in your skincare routine. Keep in mind that the best way to keep your skin and lips radiating is by following a healthy diet – green veggies as your granny says it. If you have any doubts or feedback, reach out to us in the comment box below.