Who moved my Cheese? Book Review: A clever fable engineered to help deal with change
Life can be tough at times. But if you have good books to keep you company, you get the courage to face whatever challenges life puts you through. There are all kinds of readers in the world who prefer a variety of genres in books. But if there's one genre that everyone can benefit from, it is the self-help section. I tend to read a lot of self-help books, which have successfully kindled in me the want for more and more books. So, it is not surprising that one fine day, I decided to challenge myself to read 52 books in one year. The journey was well-begun, and today, I'm writing this review for the sixth book that I read as part of this challenge Who moved my cheese? This book review of Who moved my Cheese includes a detailed summary, why I liked the book, what I did not like, and an online link to buy the book now. Keep reading to know more.
How I came across the book, Who moved my Cheese?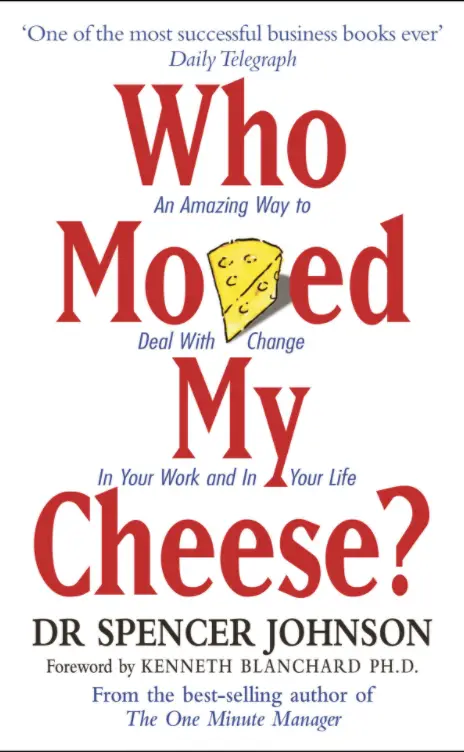 I received this book as a gift from a special person in my life. If you know me, you should how attached I am to my school, even to this day; nine years after having left it. So, you could imagine the state I was in, on our farewell day. It was hard for me to move on from the very haven that had nurtured me for thirteen long years. But I had to accept that change. There was no choice. And that's when my friend gifted me a book as a farewell present; Who moved my Cheese? by Dr. Spencer Johnson.
Until that day, I read books for leisure. But once I finished reading this wonderful book, I realized why they say "books can transform lives". Moving on has ever been a tough thing to do for me, but with this book by my side, I accept to change a lot more gently and sensibly. I cherish this book like a treasure ever since tenth grade. And I have also passed on its wisdom to some of my friends who found it hard to deal with change themselves. After the first few weeks since my book reading challenge commenced, I was hit with a major setback in my life. That's the reason I chose Who moved my Cheese? as one of the books of the challenge, even though I had read it before.
Who moved my Cheese? Book review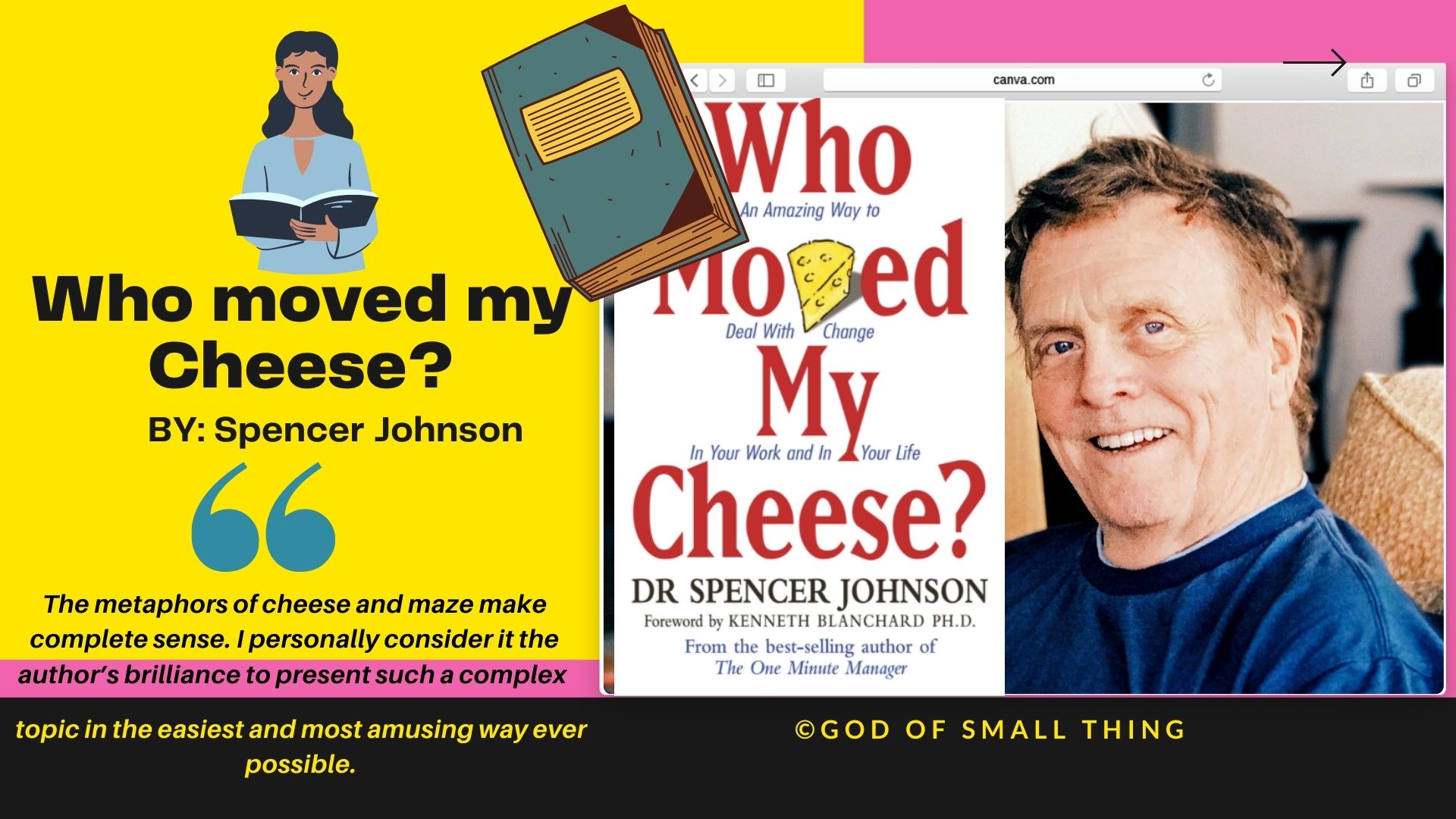 Our school principal once said, "All good things are sweet and short". Who moved my Cheese?  is an epitome of that expression. This book is not your usual self-help book because, fascinatingly enough, you can read it in just a couple of hours! In my own case, I read it while at the airport, waiting for the boarding call after the security check. Secondly, although it carries a profound message to take home, the book is understandable even by a ten-year-old kid! This is because the book presents itself in the form of a simple fable. There are just four characters in this fable for each of whom, cheese is their ultimate aim in life. While two of them are simple, the other two are complex overthinkers. How one same situation affects each of them in different ways is the essence of the story.
Additionally, like the author himself says, each reader can compare the story with their own life and deduce whether which of the four characters do they relate to. The book is a perfect guide to help the reader deal with change. And this change can be anything from work or school, or associated with their family, relationships and friendships. It can be about a person's profession, passion, career, dreams, or life decisions. And it can impact any area of life, whether financial, social, physical, or emotional. This is because change is inevitable in each of these areas and phases of a person's life. And if we are not able to deal with that change sensibly, we likely put ourselves through unwanted mayhem.
Some lines and excerpts from the book, Who moved my Cheese? that I found most appealing
"He had to admit that the biggest inhibitor to change lies within yourself and that nothing gets better until you change."
"… it is not good when you are so afraid that it keeps you from doing anything."
"Change could surprise you only if you didn't expect and weren't looking for it."
"Then he learned and realized that he had started to change as soon as he had learned to laugh at himself and at what he had been doing wrong."
"The fear you let build up in your mind is worse than the situation that actually exists."
What I did like about the book, Who moved my Cheese?
There are many things that I liked about this book. Some of them include:
The sense of humor that is evident throughout the book. Unlike most self-help books that speak in a serious tone, Who moved my Cheese? has an amusing angle to it which is refreshing. An entertaining piece of literature is just what you need when you are struggling to deal with a difficult change in your life.
The characters are simple like that from a children's story. But they also have their own multifaceted traits that distinct them from each other.
The story is easy, both to read and to understand. Generally, self-help books come with heavy wisdom that demands much introspection. That is not the case here.
The story uses images or rather, one of the character's wall decorations, which in reality sum up the crux of the book. That is useful because, just by going through the wall readings, you can revise the wisdom in one single glance.
The metaphors of cheese and maze make complete sense. I personally consider it the author's brilliance to present such a complex topic in the easiest and most amusing way ever possible.
When you compare yourself to the characters, you find that you relate to not one but more or almost all of the characters from some point of your life.
The story not only just teaches you to deal with change, but to actually "enjoy" the change.
What I did not like about the book, Who moved my Cheese?
The only thing I felt a little bit critical about the presentation in this book is that it interprets the change in a good manner, for all kinds of change. Now, although I approve of an optimistic mindset, I also opine that change is not positive all the time.
If we were to contemplate the Who moved my Cheese? Summary: We find that the way to deal with change is to accept it harmoniously and just condition our own attitude so that we can enjoy and make the best out of it. Now, this is ideal because the ultimate reward for this method is peace of mind and happiness. And that's what we all are seeking, right? But unfortunately, sometimes, change is hazardous. It can be so toxic that it requires to be voiced against, to be opposed. Now, in such a case, if we apply the principle from the book to the letter, then we might be indirectly encouraging such toxic changes, as also causing harm to ourselves. 
Genre, style and narrative of the book, Who moved my Cheese?
As mentioned earlier, Who moved my Cheese? is a simple yet reflective book from the self-help or motivational genre. It is one of those self-help books that deserves a necessary place on everybody's bookshelf. The style of the book is a combination of both narrative and descriptive styles. The author uses a story to convey the key message, perhaps the most effective way to share meaningful information. Additionally, considering its due emphasis, the use of imagery in the book makes it an even entertaining read. Coming to the narrative of the book, it uses the third-person omniscient narration, i.e., the author himself narrates the story without bias in the perspectives of any single character.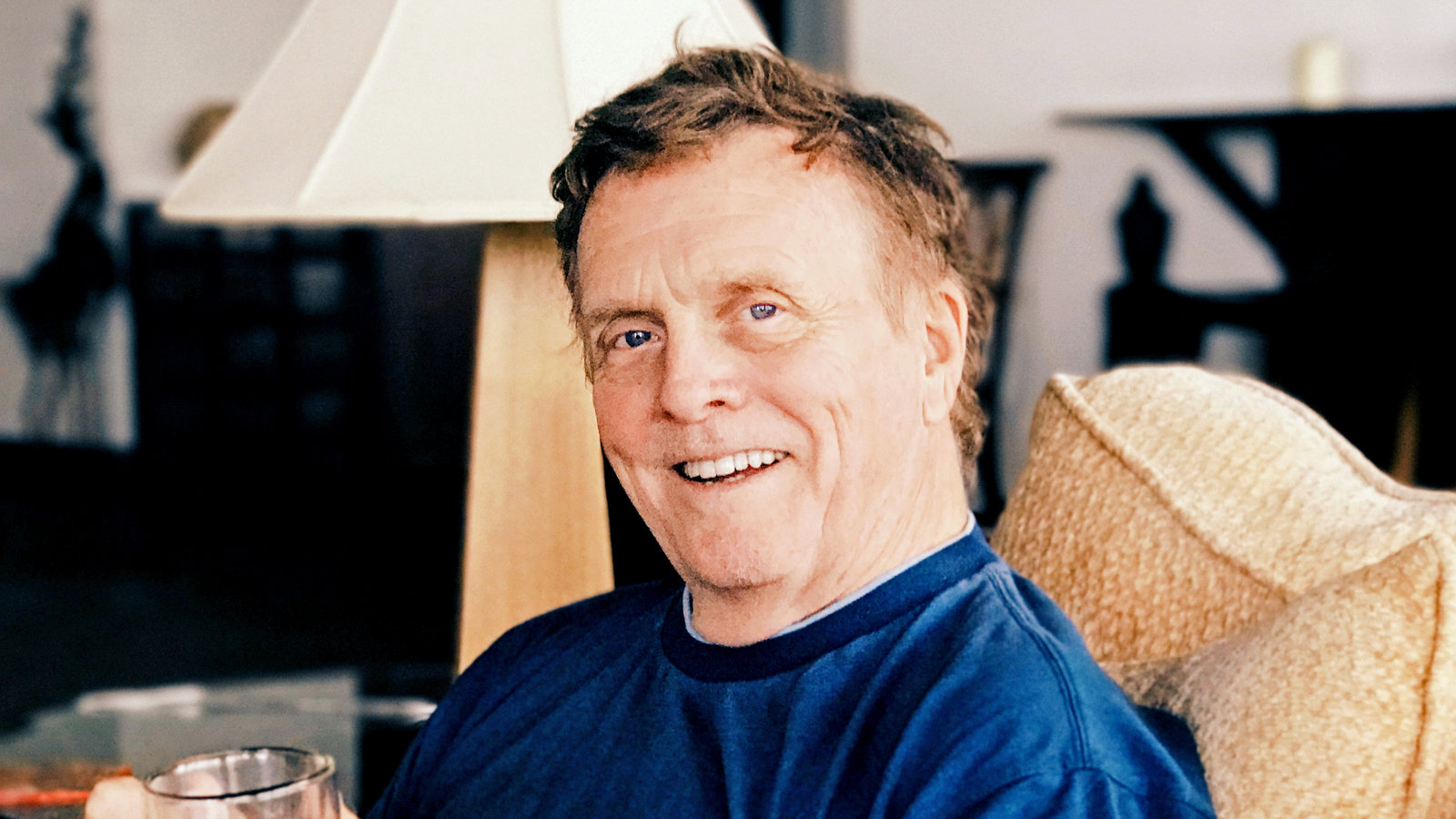 Spencer Johnson was an international best-selling American writer who authored several self-help books and children's books. Born in 1938, he graduated with a psychology degree as well as a medical degree and many medical clerkships. However, he left his medical career to pursue one of literature as he loved writing. Who moved my Cheese? published in 1988, is one of his most famous works. In fact, it was so well received that it found its place repeatedly on the New York Times Bestseller list. Only a few know that the book was a product of his own experience from dealing with a difficult change. His books are available in over forty languages all over the world. Some of Dr. Spencer Johnson books include:
The ValueTales series for children, which consists of thirteen books that help inculcate good values in kids
The One Minute series; some of which he co-authored with other reputable writers. It consists of over five books, including The One Minute Manager, The One Minute Mother, The One Minute Father, and The One Minute Teacher, to name a few.
The Precious Present: The gift that makes you happy forever
"Yes" or "No": The guide to better decisions
Out of the Maze
Dr. Spencer Johnson passed away in 2017, of pancreatic cancer. His final book Out of the Maze is a sequel to the book Who moved my Cheese? It was published posthumously in 2018.
How much would I rate the book, Who moved my Cheese?
Rating books is not an easy thing to do. This is because, I personally believe that each book is a marvel in itself, and no book can be bad, for all of them teach you something. But if it helps novice readers who wonder if the book is worth their time, then there's no harm in rating books. So, if I were to rate Who moved my Cheese? on a scale of ten, I would easily say it deserves a 9/10.
Where to get the book, Who moved my Cheese?
Visiting the book store seems like history in today's time. Since buying books online is a safer alternative, we are sharing the link as to where you can buy Who moved my Cheese? online. Here you go:
For whom is this book for?
If you've ever found it hard to accept major changes, whether in your work or personal life, then this book is for you. If you have felt like you could use a friend to deal with moving on in life during certain hapless situations, then this book can be that friend for you. In a nutshell, this simple book is your ideal mate when having to deal with change. I hope you enjoyed reading the book review of Who moved my Cheese? We wish you a great reading experience!
Note-Our writer Anjali Kesavan has taken 52 weeks Reading challenge, so we will be publishing book reviews for all the readers out there! -Team Godofsmallthing. You can also check out some more book recommendations from our end like and hey! Each link will open in a new tab so you don't have to miss out on reading this review 🙂 If you want to read some more book reviews! Head over to our book review section and explore lists of fiction, non-fiction, dystopian, and other recommendations. Book Reviews by Godofsmallthing