'Rtu Vidya Book: Ancient Science Behind Menstrual Practices' by Sinu Joseph Book Review
Mark Haddon put it perfectly when he said, "Reading is a conversation. All books talk. But a good book listens as well." Books are magic that dresses simply. They can take you on a ride to so many wonderful places while you're sitting in a cozy corner of your room. But how many of us take complete advantage of this magic at our disposal? If you are one among the majority, then you spend a lot of time on your digital devices, sometimes just scrolling through social feeds for hours! I know, because I was one among them until a few days back. I was until it hit me that this needs to change. So, I started reading books I have always wanted to read; yet also the books I have postponed reading for years. Then I started something called the 'Reading 52 Books Challenge'. And this little post is a humble review of my experience reading my second book of this challenge; Rtu Vidya: Ancient Science Behind Menstrual Practices' by Sinu Joseph. So, let's get started!
Note: Our writer Anjali Kesavan has taken 52 weeks reading challenge so we will be posting amazing book reviews for all our readers out there 😀 Keep up with us. – Team Godofsmallthing. If you wish to read some recommendations around the best books in fiction, non-fiction, dystopian and others. Head over to our Book Review Section and pick your next favorite book 🙂 Book Recommendations by GodofsmallThing
How I came across the book 'Rtu Vidya'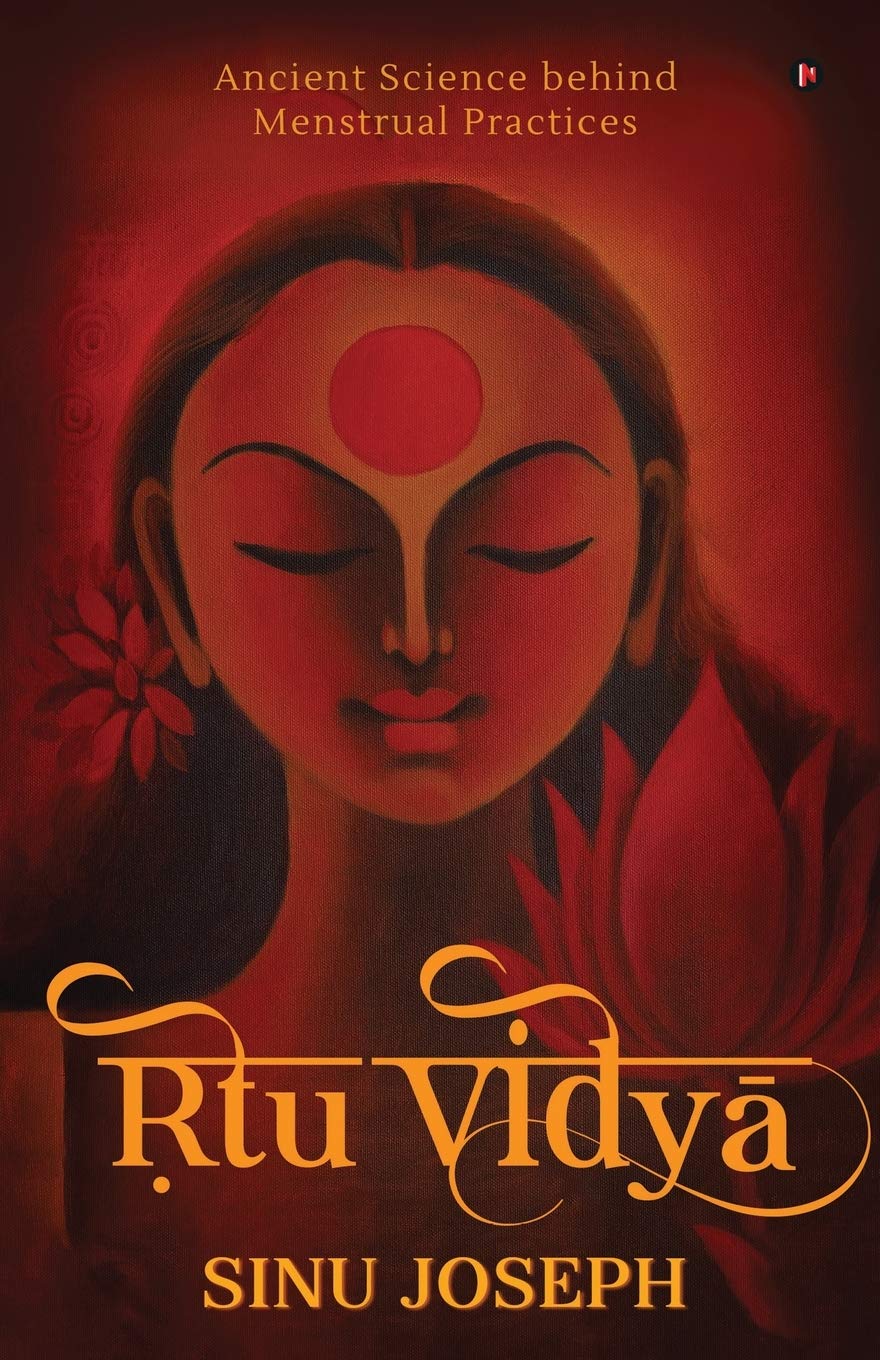 It was just another day of quarantine scrolling through YouTube videos when I stumbled upon an interview of Sinu Joseph. The interview, which was about 90 minutes long, talked in brief about Rtu Vidya Ancient Science Behind Menstrual Practices which is Ms. Joseph's latest book. I feel grateful that I decided to watch that interview from start to end. Because it took me to the decision of buying this book. The interview answered a lot of questions. But like every educative interaction does, when it answered ten questions, it led to a hundred unanswered ones. And I am a person who doesn't rest until I know all the answers. So, I wasted no time and bought the book. And as expected, it didn't fail me.
Before we go forward with the review. Let me show you what else do we have here for you and a few suggestions for you to check them out. Each link in the article will open in New Tab so you can finish reading the review and then switch to another tab 🙂
Rtu Vidya book review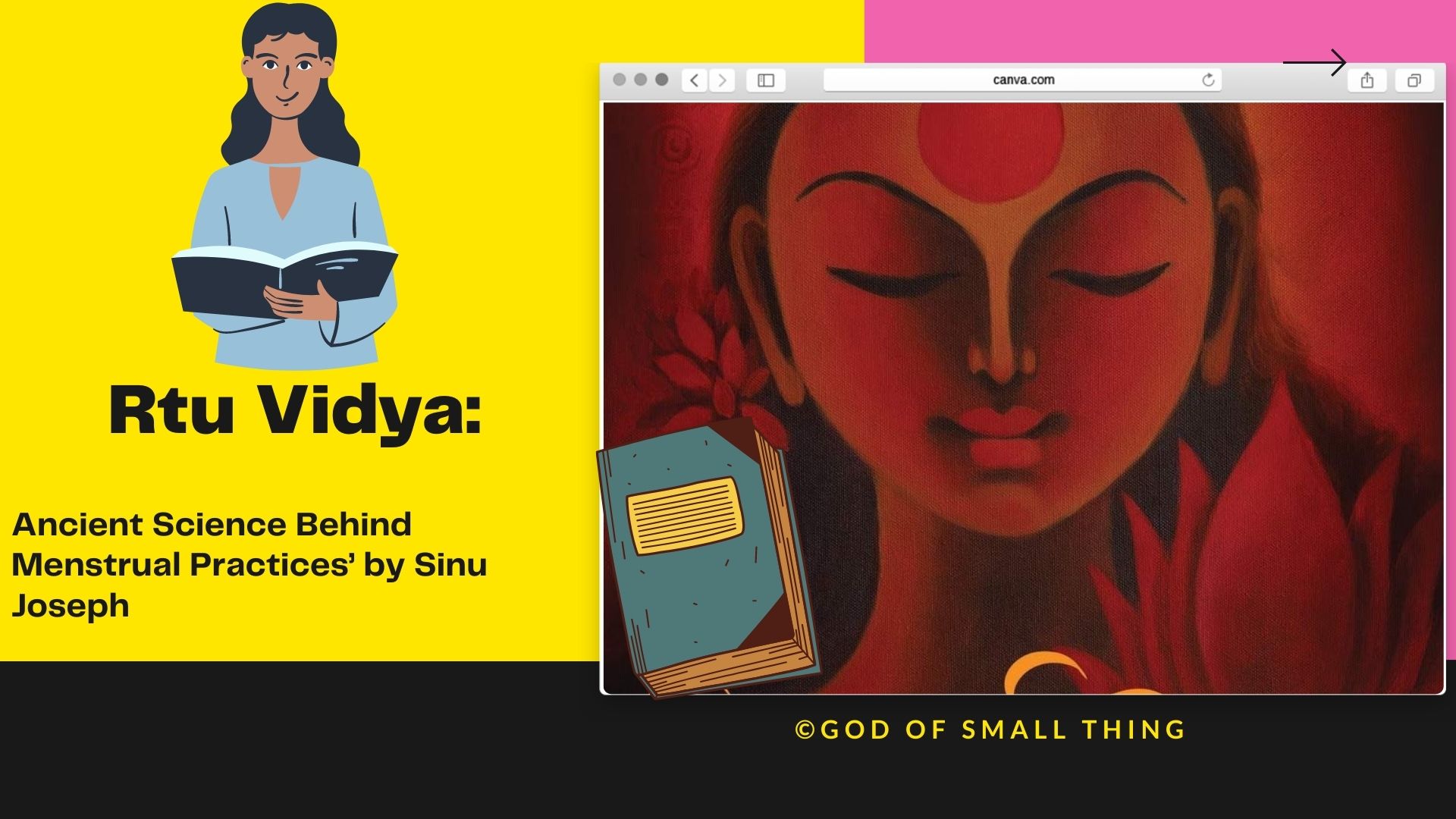 Now, coming to my purpose of this post, i.e., Rtu Vidya by Sinu Joseph book review. One thing I need to specify here is, this is not just another book you read for leisure. It is the answer to every question that a girl or woman has voiced pertaining to the existing menstrual practices, predominantly in Indian society. Like the author explains, 'Rtu Vidya in Saṃskṛtam (Sanskrit) directly translates to 'knowledge of the science of menstruation'.
This book is the product of Ms. Joseph's research in this subject for over a decade. Indeed, the quality of research is very well reflected in the chapters, for it presents great detailing in every area that has been explored. Among the various sciences explored in this book are Ayurveda, Jyotiṣa Śāstra, Tantra Śāstra and Mantra Śāstra. Divided into two parts, the book meets its purpose of decoding the ancient traditions, with the first part discussing the science behind them, and the second, the religious notion behind them.
Some of the many questions for which you can find answers in this book include:
Is a menstruating person impure?
Menstrual seclusion: Why?
Why are there rules associated with diet and lifestyle during menses?
What is Ayurveda's take on menstruation and the overall health of women?
Why aren't girls and women allowed to enter Hindu temples during menses?
Why aren't girls and women allowed to recite Mantras of Hinduism during menses?
Is menstruation a negative aspect of a woman's life? Or is it the opposite?
These are questions that almost every girl and/or woman from today's India has asked at least once. Some of you might have questioned the system openly, while some of you might have silently suppressed these queries. No matter how, but these are questions that have made us women feel like we have been betrayed of equal justice and freedom. And so, knowing that there is an answer, and not just an excuse but a well-researched, sensible, scientific answer, to these questions, is a huge relief. That relief, and a sense of awe upon finally realizing what it all means, is what this book presents to the reader.
Genre, style and narrative of the book
'Rtu Vidya: Ancient Science Behind Menstrual Practices' by Sinu Joseph is a book of the research and informational genre. The aim of the book is to decode the meaning and logic behind existing traditions associated with menstruation in India. The style of the book is simple and enlightening and is written in a way that is easily understandable to everyone. This is a non-fiction book, and the author narrates her learnings, observations, and experiences related to the research that she and her team conducted on the subject.
Some lines and excerpts from the book that I found most appealing
"The more we learn about varied approaches to science, the more we will realize that science is one. The difference lies in the depth of understanding."
"To re-search something, we first need to know what it is that we are searching for. The absence of relevant studies on menstrual practices is because we do not realize that these practices have a purpose."
"A language conveys not just meanings of words, but also unconsciously influences the thought process. As a result, a language can paint a good picture or taint a culture and the associated religion, either by effectively producing the right visual imagery of that culture and religion or by superimposing the imagery of the thought process of the native speakers of the language, which might be alien to another culture and religion."
"Somehow being modern has meant that we dismiss everything ancient without a thorough investigation of the reasons."
How much would I rate this book?
This book is hands-down a '9/10'. Do I recommend 'Rtu Vidya' to fellow readers? Oh, I recommend it to every person who understands what menstruation is. Indeed, it is a must-read for all alike, but a person who actually goes through the process will better relate and benefit from the book.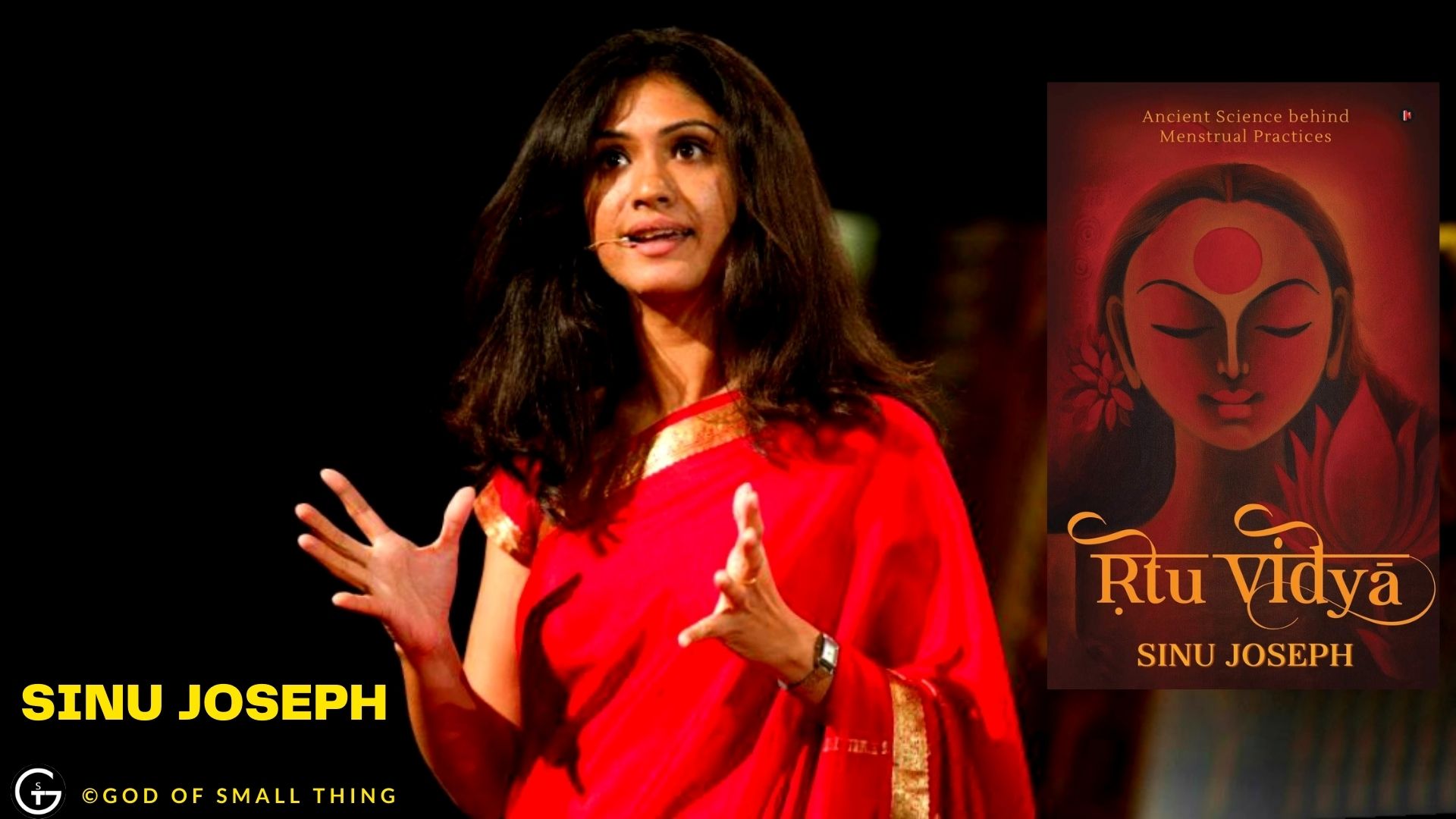 Sinu Joseph is an Indian author and the co-founder of Mythri Speaks Trust. The trust, based in Karnataka, is an organization that works on issues that concern women, children, and marginalized communities. Ms. Joseph has been active in the research area of menstrual and reproductive health of women for over a decade. She has traveled across the corners of India and met and interacted with thousands of women and girls as part of her research study. Striving to understand the science behind Bharatiya traditions and practices, she has conducted an extensive study of various traditional sciences of India. These include Ayurveda and Tantra Śāstra among others. Having found success in her efforts, Sinu Joseph heartily shares her observations and experiences through her books. Among Sinu Joseph's books, her first, 'Women and Sabarimala' was published in 2019, and went on to become a best seller. 'Ṛtu Viḍyā: Ancient Science Behind Menstrual Practices', her second book, was published very recently, in October of 2020.
Where to get the book 'Ṛtu Viḍyā: Ancient Science Behind Menstrual Practices'?
Owing to the pandemic situation, most readers are finding it difficult to go to their favorite bookstores. Worry not! 'Ṛtu Viḍyā' by Sinu Joseph is easily available online.
For whom is this book for?
Now let us quickly see if for whom is this book written. The author herself clarifies this in her preface note in the book. If you are a person who has ever questioned the ancient menstrual practices and traditions, whether out of curiosity or disapproval, then this book is a must-read for you. If you are a person who looks at menstruation in a negative light, then you should necessarily read this book. This book is for anyone who feels like they're helping or empowering women with their modernity, by asking them to disregard tradition. And lastly, if you want to know better about the science of menstruation, then this book will act as an unparalleled guide for you.
And now, to conclude it, let us see what you already need to have with you before you read this book. If you are planning to buy this book (which you should) and use your precious time to read it, then I believe that you need to know this. As a prerequisite, you need just one thing to read this book: an open mind. No matter what is your understanding about the subject before you read it, and no matter whether you decide in favor or against what is told in the book after reading it, it is important that you have an open mind while reading the book. Because only with an open mind can you let information enter. That being said, I'm honored that you chose to read this humble book review. I sincerely hope that it will assist you in your own reading experience! Thank you!