Anne of Green Gables Book Review: A reading delight for anyone who has "imagination"
Love reading simple yet captivating stories? Then this wonderful book called Anne of Green Gables by Lucy Maud Montgomery will easily satiate your heart. "You're a bookworm!", "NERD!!!", "You need to look up from the book and see what's going on around, you know…". These were dialogues that I heard very often while growing up. When everyone around was concerned that I was a bookworm, I used to consider that a compliment. And I still do. Just that, somewhere during the confusing years of late teenage, I unknowingly replaced the book with a cell phone. And man, do I regret that! Very recently something happened that made me realize how dependent I had become on my phone. I needed to take a serious break from technology. And the best place to shift my focus was into my old companions; books. So, I undertook a challenge where I vowed to read 52 books in a year. And this is the book review of the seventh book on this journey.
How I came across the book, Anne of Green Gables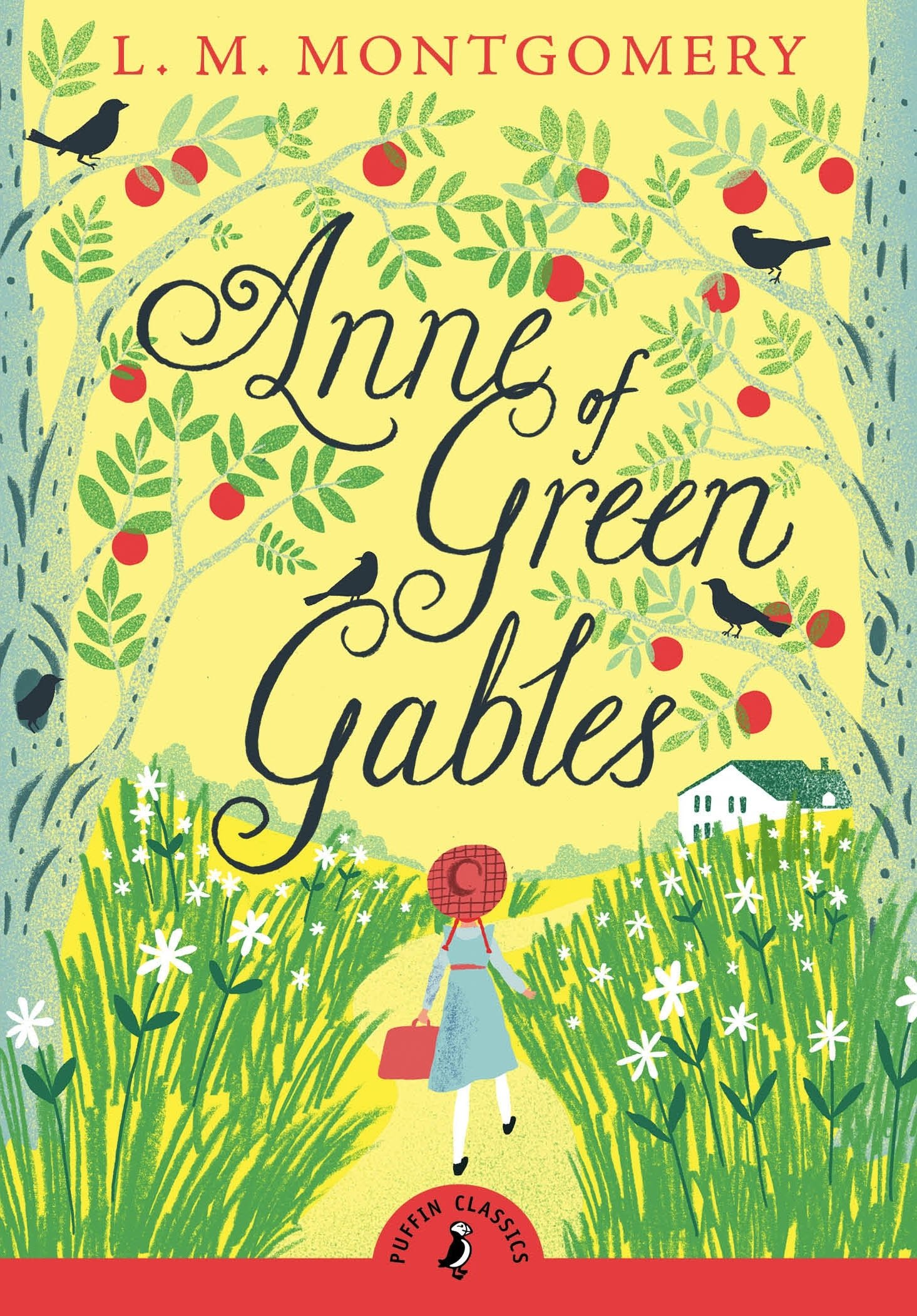 Most of the books I read in this challenge have a story behind them. To know the story behind this one, let's go back to my childhood. Our school reopened after the summer holidays in June. And about two weeks before school started, my dad used to get me all the texts needed for that academic year. Among all those books, there were two books that got my special attention. One, was the English text, of course. The other was Mathematics. Like you would have guessed, those were the two subjects I was most fond of. And by the time school started, I would have already gone through both these books completely at least once. The same thing happened when I was about to go to eighth grade. While I was reading my English text of that year, I stumbled upon a very amusing chapter called "Anne's confession".
It was the first time when I fell in love with Anne Shirley. The story was so good that I couldn't wait for our English lessons to begin when school reopened. And after Sister Stany, my favorite English teacher explained that chapter, I was impatient to read the original novel from which it was taken. I discovered it was called Anne of Green Gables. I tried to get my hand on that novel at every other bookstore I visited. Unfortunately, the book was not available anywhere. And since the online shopping system was not yet prevalent during the day, I had to retreat to disappointment. As time went by, I forgot about the book. That was until a few days back, when I ran into that name once again, while scrolling for good books on Amazon. A wave of nostalgia hit me. I ordered the book, without any further delay.
Anne of Green Gables Book review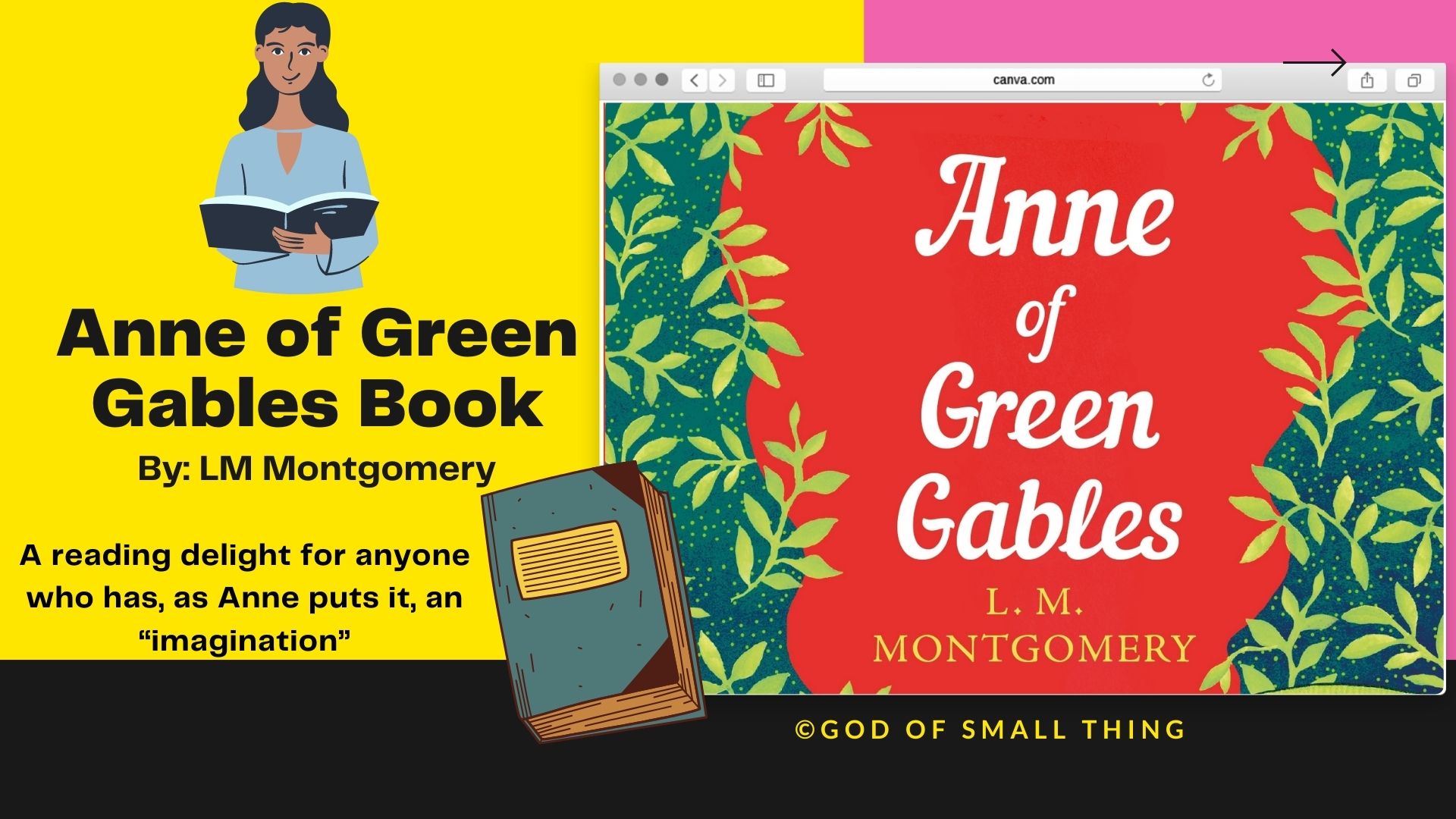 When I read Anne of Green Gables, a plethora of emotions flew down my heart. It is not possible to express them in a nutshell. So, I am presenting this book review in the form of some points that deserve to be elaborated:
Anne Shirley; the girl I saw on the other side of the mirror I peeped into as a child
Have you ever read a book or watched a movie and found that one of the characters is exactly your carbon copy? That you relate to the character so well that you can't help but wonder if the author had somehow observed your own life? Well, that is Anne Shirley from Anne of Green Gables for me.
There are many instances in the book where I particularly felt connected to little Anne. Like the one where she does a recital at a hotel concert. Although she has gone up on stage several times before, this is the time she gets a taste of stage fright; and a terrible one at that. The same thing happened to me during a poetry recital competition in high school. I've performed on stage since the age of four and never did I find the stage as intimidating as I did on that day. There's this other situation where she has to go far from Avonlea for some time. While her friends don't miss home as much, Anne is terribly homesick. I could imagine how Anne felt. I've always wondered how people can move out of a place where they've spent their entire childhood and not feel even a pinch of sorrow.
Whether it is the world of imagination that she loves to weave, or the experience of growing up as a lone child, or the beautiful moments of daydreaming, or her fondness for nature, Anne is me; through and through. As I read through the chapters learning about her chattering nature as a kid that grew quieter during adolescence, or the special attachment to that one "bosom friend", the popularity at school, and the awe and respect she had for her teachers, I saw myself in her. But what astonished me most is the quirk to rename people or things or places whose original name she didn't like! I never thought I'd find that childhood quirk of mine in a book.
An ending that made me smile through tears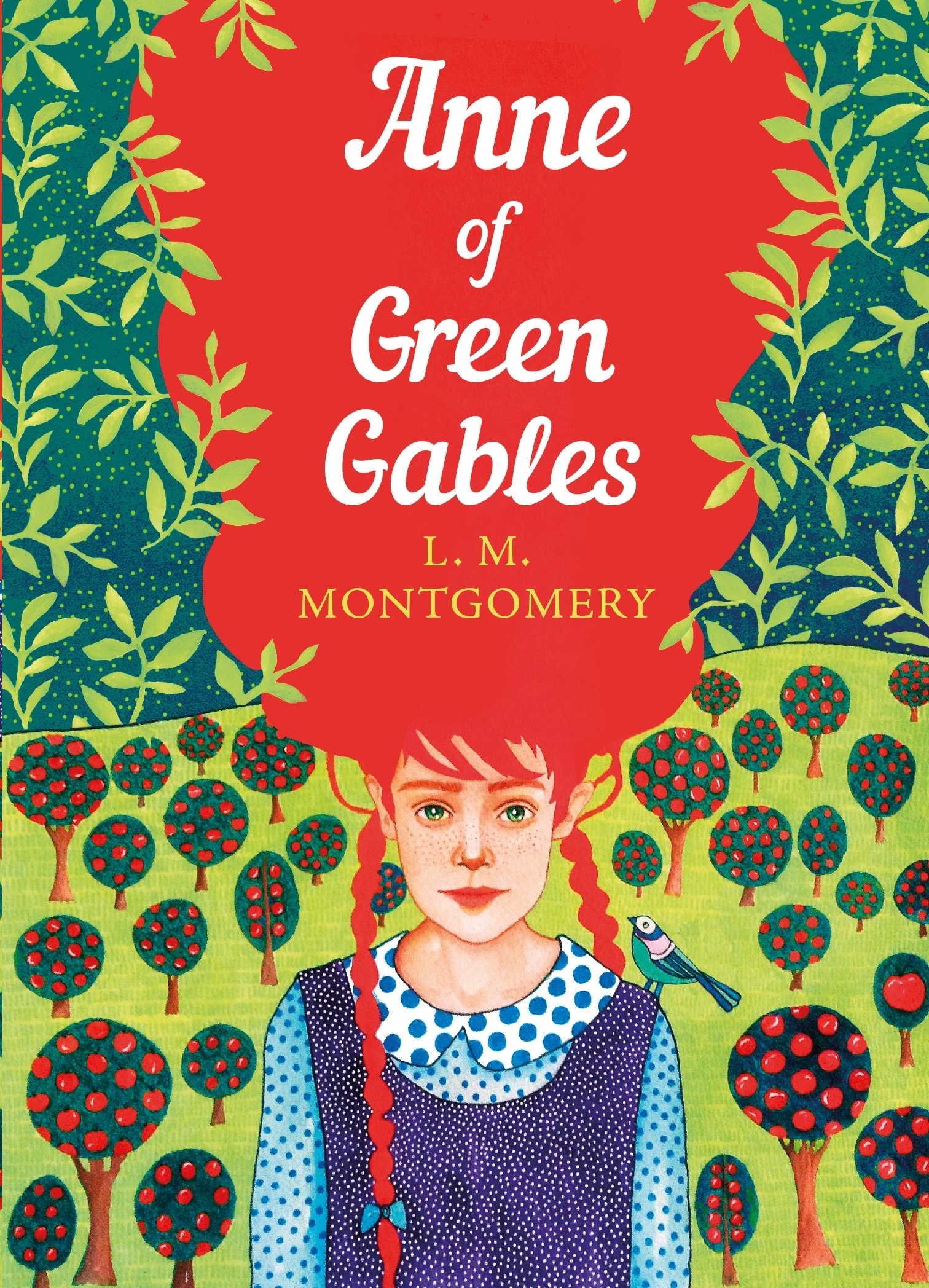 Do you know that feeling you get after reading a good book; that feeling of reassurance that life is good, and that everything will turn out just fine? Well, after reading this book, I felt that a well-written fictional book serves that purpose better than its accomplice from the self-help section. Anne of Green Gables was heart-warming beyond words for me. There's this unsettling feeling that usually creeps in when something dear to your heart comes to an end. I generally feel that when I am moving on from some person or place or phase of my life where I have been attached for a long time. Though I read this book in a week, when it ended, it made me feel the same in that short span of time.
I grew so close to Anne and her friendships and her rivalries, her school, Avonlea, and her dear little Green Gables and its inhabitants, that I couldn't control my tears when I finished reading the last chapter. That's what books do. They give you the freedom to live inside its fictional world even when you're aware that you're only a reader who exists outside. And although your existence inside that fictional world is imaginary and temporary, you end up cherishing that experience for a lifetime.
Anne of Green Gables book summary
Anne of Green Gables is the journey of a little orphan girl's life over a span of seven years. There are joys and sorrows, ups and downs, accidents and blessings, on this route. And each of them strikes a chord in you when you read them. One other book from fiction that I felt this affectionate to, is the Harry Potter series. While Rowling explores seven years of Harry's life through seven books, Montgomery succeeds in doing that of Anne in one single book.
The book is more than just a story for kids. It teaches some of life's raw truths like, it is possible to happily move on from people whom you once considered inseparable from, or that failure doesn't make you any less perfect, or that it is possible to outgrow your hatred for someone and become good friends. But the best lesson that I took home from this book is, ambition and gentle can go hand in hand.
Anne of Green Gables happened to me when I most needed it. This little novel written in 1908 has lavishly painted over my grey existence, a hundred and thirteen years later! That's why they say that you shouldn't underestimate the power of a good book. For it can defy time and space to deliver its purpose. Oh, how grateful am I that I undertook the reading challenge!
Some Anne of Green Gables quotes that I found most appealing
"It's been my experience that you can nearly always enjoy things if you make up your mind firmly that you will."
"For we pay a price for everything we get or take in this world; and although ambitions are well worth having, they are not to be cheaply won, but exact their dues of work and self-denial, anxiety and discouragement."
"Next to trying and winning, the best thing is trying and failing."
"'We are rich,' said Anne staunchly. 'Why, we have sixteen years to our credit, and we're happy as queens, and we've all got imaginations, more or less.'"
"… the worst of imagining things is that the time comes when you have to stop and that hurts."
"It would be worth while to win, but she no longer thought life would be insupportable if she did not."
"She had looked her duty courageously in the face and found it a friend – as duty ever is when we meet it frankly."
"'Dear old world,' she murmured, 'you are very lovely, and I am glad to be alive in you.'"
What I did like about the book, Anne of Green Gables
There are just so many things that it is hard to list out all of them. But here are a few that deserve to be mentioned:
As I said earlier, the character of Anne Shirley is more or less what I was as a child. And you naturally grow fond of someone who is much like you, whether in real life or in fiction.
The book is the first in a series of eight books, and this first one is particularly categorized as a children's novel. However, there are numerous enlightening lessons about life that you get to learn as the chapters progress. And I feel, these lessons serve you well when you have a little more maturity than that of a teenager. So, I don't regret that I got to read this book in my twenties.  
This book is a refreshing addition to your bookshelf. I've not come across many books that promise great company while battling loneliness or depression. But I can assure you, this book fulfills that.
Anne of Green Gables is an excellent book for anyone looking to sharpen their vocabulary in English. Like always, I sat with a notepad and a dictionary while reading, and I learnt about 80+ new words by the end. I am heartily obliged.
Any aspiring writers in the house? Well, this book might have something useful for you guys. This is because, the author presents one of the best examples of how to use description in writing, through this book.
I appreciate it where there's closure, whether in life or in literature. And Anne of Green Gables didn't fail me there.
All the characters from the book leave an impact on you in some manner. Whether it's Marilla or Matthew, or Diana or Gilbert Blythe, you'll grow to adore each of them as you keep reading.
If you are writing a series, you ought to know how to implant in the reader a curiosity to read the next instalment. And I'm glad Montgomery succeeded with flying colors in that context. I can't wait to get my hands on the second book of the Anne of Green Gables series.
What I did not like about the book, Anne of Green Gables
There is nothing that I did not like about Anne of Green Gables by Lucy Maud Montgomery. I just felt that the book shouldn't be categorized as children's fiction. This book is suitable and enjoyable for all ages alike. It is one of the best works of fiction that I have ever read.
Genre, style and narrative of the book, Anne of Green Gables
Anne of Green Gables by LM Montgomery is a fictional novel set in the late 1800s in Prince Edward Island in Canada. This classic book is considered a children's novel, although suited for readers of all ages. The book is the epitome of a descriptive style of writing. You cannot help but marvel at the description of several settings in the book. The author also uses narrative style while unfolding the story. It is a classic combination of both these styles used in writing. The book uses third-person omniscient narration, like most fictional books. The author herself is the narrator and she narrates the story with mixed perspectives of all the characters.
About the author
L.M. Montgomery or Lucy Maud Montgomery was a Canadian best-selling author born in 1874. She is best known for the Anne of Green Gables series. The book is set in Prince Edward Island where Montgomery herself grew up, and the titular character of Anne Shirley is also believed to have been somewhat inspired by her own life. Some of L.M. Montgomery works include:
Anne of Green Gables series, that consists of eight novels
The Blythes are quoted
Emily trilogy
The Story Girl
The Golden Road
Pat of Silver Bush series, that consists of two novels
The Blue Castle
A Tangled Web
Kilmeny of the Orchard
Jane of Lantern Hill
Magic for Marigold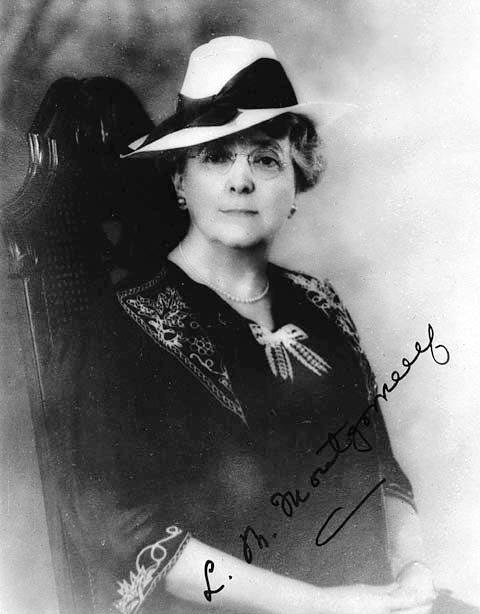 I personally feel much obliged to L.M. Montgomery for creating Anne Shirley. Although she never knew me because we exist a century apart, she left here a gift for me, a gift so special that I'll treasure it for the rest of my life. That's one funny thing about books. If well-written, they leave an impact for even centuries after the author has left the earth. Rather, they live through the legacy of their books.
I would also like to say that I have immense respect for writers from the past. They didn't have the internet to help them with every other doubt on vocabulary and grammar. And yet, they produced real, precious gems! They were the ones who possessed the true talent while we are dependent on Google for most of our work. If up until now I wanted to be a writer, today on, I want to be a writer like those geniuses of the past.
How much would I rate the book, Anne of Green Gables
I doubt if it is sensible to judge the beauty and wonder of Anne of Green Gables with a number. Still, since it seems necessary, I would rate the book with a 9.5/10.
Where to get the book, Anne of Green Gables
Anne of Green Gables is available online. Although bookstores have started operating again and there's no feeling that can match the ecstasy after walking into one, we recommend that you stay safe as the pandemic threat has not yet been completely resolved. So, we are adding a website link below that will help you get the book online:
Anne of Green Gables Book Review
Like I said earlier, Anne of Green Gables is not just for kids. It is for anyone who has been through rough times in life. It is for anyone who believes that good things are on the way no matter what life has put them through. It's for everyone who believes that imagination is the rarest of gifts. Anne Shirley has a way of making you like her despite all her quirks, and when you finish the book, you'll go to bed with a new friend to look up to. Anne of Green Gables taught me that life can be colorful again no matter how horrible it has been. And if you have faith, you will run into people who will nourish your strengths and be genuinely happy for you. I am sure it will enrich you too in some way or the other. I wish you a happy and fulfilling reading experience.
Note-Our writer Anjali Kesavan has taken 52 weeks Reading challenge, so we will be publishing book reviews for all the readers out there! -Team Godofsmallthing. You can also check out some more book recommendations from our end like and hey! Each link will open in a new tab so you don't have to miss out on reading this review 🙂 If you want to read some more book reviews! Head over to our book review section and explore lists of fiction, non-fiction, dystopian, and other recommendations. Book Reviews by Godofsmallthing