Delhi Based startup creating opportunities for sports enthusiasts in India – Born to Play
Most times, we fail to see a sports player within us as we never try exploring sports beyond television. In some cases, even if a person knows he has a "sportsperson" within him, he fails to find the right opportunities to give a kick to his talent in India. Well, have you seen a problem which Indians left unsolved? So, here we have a Delhi based startup, Born to Play, that aims to make India a sporting powerhouse of the world. We know you are not convinced yet and hence we have a detailed account of Who are Born to Play? What do they do? How are they bridging the gap between the problem and the solution? Who all are in the team? Do they organize events? and so on.
We had a conversation with Animesh Pandey, the Founder of Born to Play and we have answered all the questions for you.
Born To Play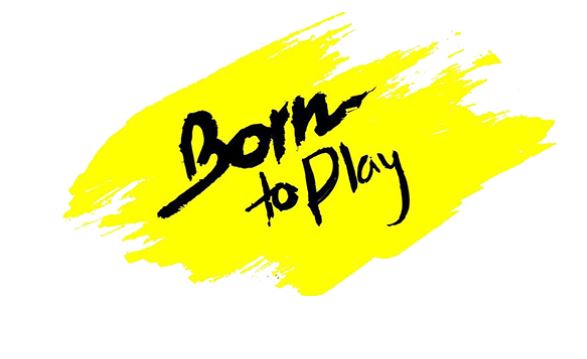 BTP SPORTS PVT LTD or Born To Play is the brainchild of Animesh Pandey, who is a sports enthusiast and a national level player himself. He later teamed up with Drishti Mehta and Mehul Sethi, the co-founders of the startup. Founded in 2016, Born To Play aims to change the way people look at sports in India. The mission of the startup is to magnify the community's interest in sports and pave the path of becoming a sporting powerhouse of the world. As we said, not all are able to take their sports interests ahead. The startup is looking forward to bring a change in that area.
Why Born To Play was started?
Entrepreneurs seek solution to the problems. Animesh also saw a problem in India and thought to provide a solution with his startup. Here is why Born To Play was started:
1. There was a lack of overall planning, opportunities, encouragement, and motivation for the young athletes of India
2. Inaccessible opportunities for training and competition
3. Lack of knowledge on career prospects in sports
4. Lack of proper sports infrastructure.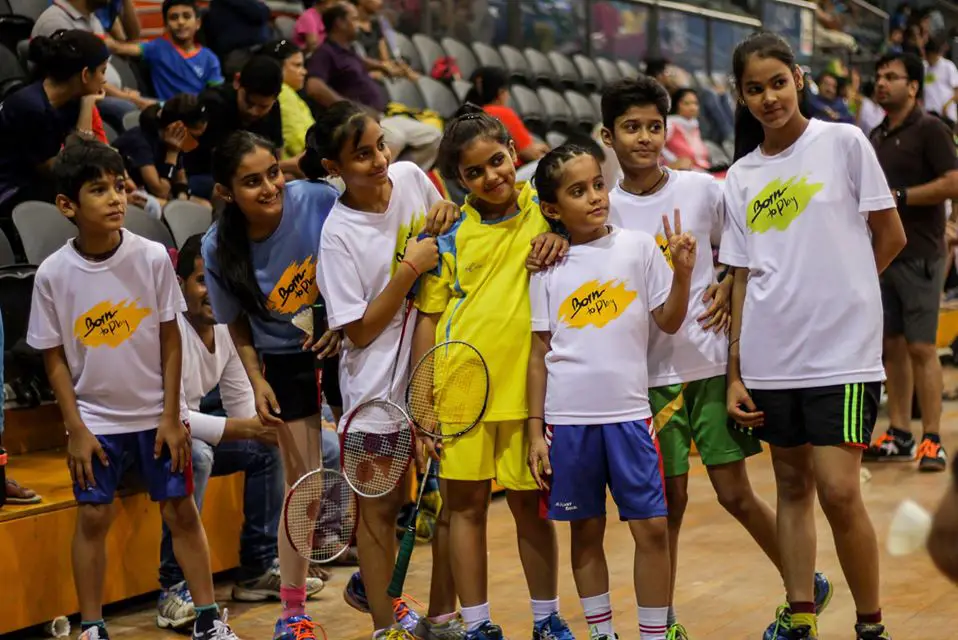 "Born To Play is trying to create opportunities, infrastructure, and awareness in sports and its career prospects. Essentially encouraging people to come out and play regularly regardless of their age, gender or level of play."
How are they implementing the solutions?
There is a difference between finding a solution and being able to implement it. Here is how Born To Play is bridging the gap.
Born Play organizes Events
Community-level sports and esports events for players of all age groups (Under 4 yrs to 50 yrs and above) – These events have been created after a lot of surveys and R&D on the gaps in amateur tournaments and competitive platforms in Sports and esports
B2B events for Corporates, Brands, League Organizers – These events are crafted on the basis of the objectives and the requirements of the clients. We provide end to end support from conceptualization – execution of the event.

Training and Athlete Development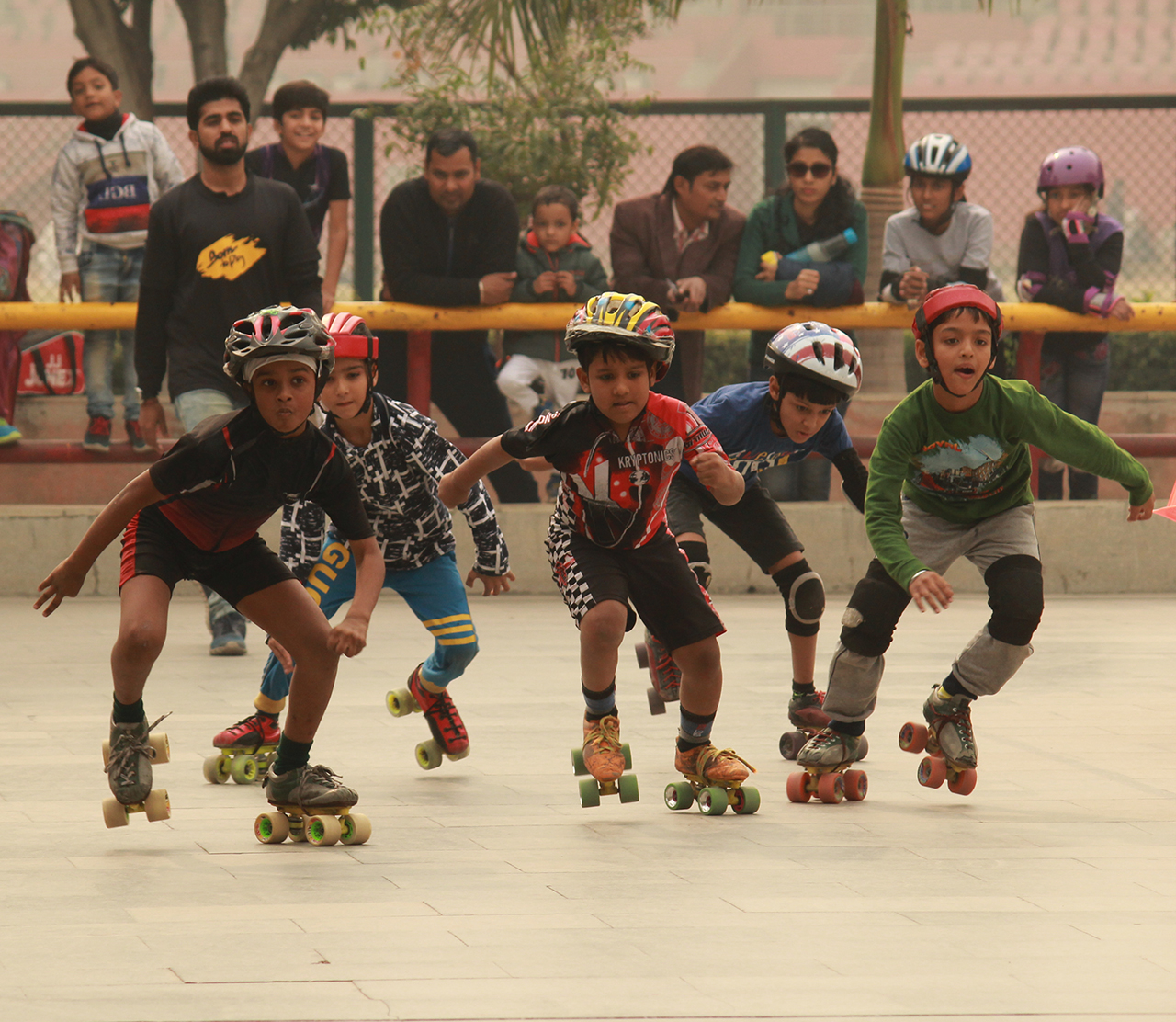 Under this segment, the main focus is on making accessible proper training and exposure through the right training curriculum, qualified and experienced coaches. The curriculum is designed with the help of the industry leaders of India. Apart from regular training, a lot of sports tours and camps are organized in India and Abroad for additional exposure to athletes. Sports Career counseling is also introduced to the athletes so that they are fully aware and are in a better position to drive their careers.
Sports Infrastructure Development
Born To Play bridges the gap between the best infrastructure brands in the world from Europe, the USA, Germany, China, and Taiwan. Born To Play creates designs, deploys, and maintains world-class international standard sporting infrastructure – that ranges from indoor to outdoor playing fields. The startup ensures complete execution from the conceptualization of an idea to its final execution. Their design team works closely with world-class sporting minds/professionals to deliver all-encompassing solutions.
"More the number of playing fields in the country, the more the players in the country."
How to contact Born To Play?
Born To Play is a Delhi based startup and is looking forward to expand in other cities. Right now, it is operational in Delhi. Here are the contact details:
Knowing Born To Play Core team
Animesh Pandey– He is a national tennis player and was qualified for the National swimming meet. He has played and competed in almost all sports. The team calls him "The dreamer"

Drishti Mehta – She is a Graduate with honors in statistics from Delhi University. She believes that the community has the power to drive change. She understands the community, its needs, and how to build it further. They call her "The Do-er"

Mehul Sethi – He is the Engineer of the team. The tech guy who has maximum corporate exposure. Mehul always had a knack for sports. A footballer and a Mixed Martial arts enthusiast, he always wanted to do something for sports and hence left his successful corporate job to be a part of "Born To Play".
Also Read: Stephanie Rice (Former Australian Swimmer) Explained as to why India Does Not have International Recognition in Swimming.
A word from one of the founders
Animesh talked with us about his journey and more and in the end he had a message for all the entrepreneurs out there. Here you go!
"To my fellow entrepreneurs, I would like to say keep working hard, be patient, and always believe in yourself! After all, we are the ones who are actually bringing the change."
So, to all the sports enthusiasts out there, we would say, guys here's an opportunity! Go have a look at their website, book events, learn more about the training process, and we ensure you will end up feeling good. The Godofsmallthing team recommends Born To Play personally to all our audiences.
Also Read: Forgotten and Ignored Here are some talented Sportsmen of India that no one remembers or knows about: Forgotten Talented Sportsmen of India