Famous Football Players in India of all Time with Career Stats & Achievements – God of Small Thing
"Winning is a habit and it comes slowly." This dialogue from the movie Dhan Dhana Dhan Goal hits hard on our sentiments as it persuades us to look back in history and trace the enthralling tale of Indian football which finds its roots in the late nineteenth century when only British soldiers were allowed to play the ball on the colonized Indian land. However, you have to give credit to our extraordinary, famous Indian football players who even in the worst of times managed to gather recognition for themselves and the country.
Each of our famous Indian football players grew up at some point, from playing barefoot in the 1948 Summer Olympics, qualifying by chance for the FIFA World Cup in 1950 to winning gold at the 1951 and 1962 Asian Games, securing the runner up position in 1964 Asian Cup as well as hosting FIFA U-17 in 2017. The contributions of our famous Indian football players have led India to come a long way in the high-powered sport of football. It is an honor to recall all the famous Indian football players while we list them in a serial order.
24. Gouramangi Singh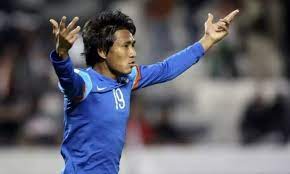 Goalkeeper Srijith Ramesh of Bengaluru United says retiring center-back Gouramangi Singh is a big asset to the team and that he takes inspiration from him. Throughout his playing career, Gouramangi Singh made 71 appearances for the Indian national team. He is presently Bengaluru United's first-team coach in the I-League 2nd Division.
"Given what he has accomplished in his playing career thus far and how committed he is to working out each day, Gouramangi is an excellent role model for every player at the club. His ability to analyze each circumstance from a player's standpoint and aid the squad makes his insight feel extremely relatable "added the 25-year-old Karnataka goalie.
Achievements:
International (Apps): 71
International (Goals): 6
Best Performance: L-League Best Defender of the 2008–09 season.
23. Rowllin Borges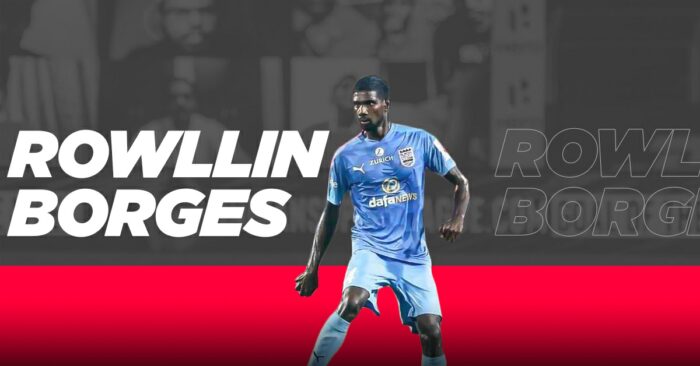 The youth academy of Sporting Clube de Goa produced Rowllin Borges. He joined NorthEast United FC in 2016 and quickly became a fixture in the team. The midfielder's use in a more box-to-box position during the 2018–19 season under Eelco Schattorie uncovered a new facet of his game. Rowlin, who finished the season with four goals and two assists, was as reliable as ever in his defensive responsibilities. Rowllin went joined Mumbai City FC in 2019 after leading the Highlanders to the semi-finals in 2018–19. He made 15 appearances, making two goals and providing two assists.
Achievements:
International (Caps): 34
International (Goals): 2
22. Syed Rahim Nabi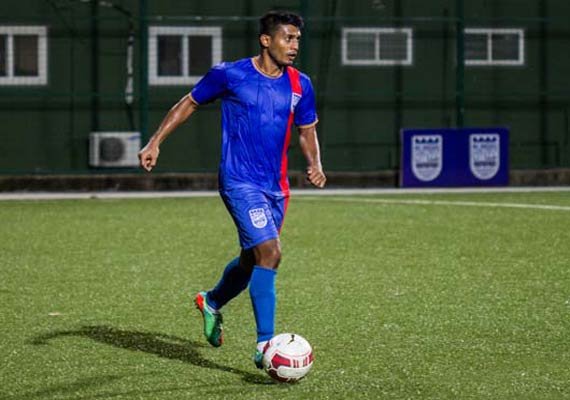 Syed Rahim Nabi, a retired professional Indian international football player, was born on December 14, 1985, and played predominantly as a midfielder, though he could also play as a striker and a defender. Nabi won the competition with his previous team, Peerless SC, in the Calcutta Football League.
Achievements:
International (Caps): 7
International (Goals): 61
Best Performance: 'Footballer of the Year – 2012' award by All India Football Federation.
21.Climax Lawrence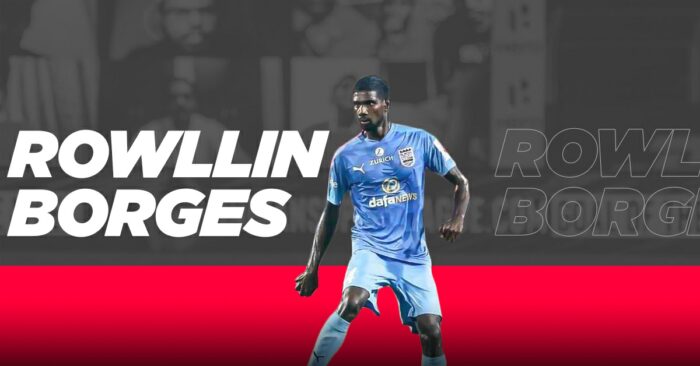 Climax Lawrence is a former midfielder in Indian football (born January 16, 1979). He most recently participated for FC Bardez in the Goa Professional League. On February 1, 2012, he left the national team.
National Club Football:
With Salgaocar Football Club, Climax signed his first contract for professional football when he was 19 years old in 1998. In 2004, he left the club and joined East Bengal Club. Before transferring to Dempo Club, he only stayed in East Bengal Club for a year. Lawrence continues to be a part of the Dempo Club, where he has contributed to their success in several football leagues and titles.
International Football:
In the year 2002, Climax Lawrence received a request from Stephen Constantine, the club's head coach, to play for the Indian National Football team. Since then, he has participated in several competitions and games regularly for the Indian Football team. In a July 2008 AFC Challenge Cup match against Afghanistan, Climax has the record for scoring the game-winning goal. He contributed to India's 1-0 victory over Afghanistan by scoring the decisive goal.
Achievements:
International (Caps): 3
International (Goals): 72
Best Performance:

against Afghanistan in July 2008.
20. Neville D'Souza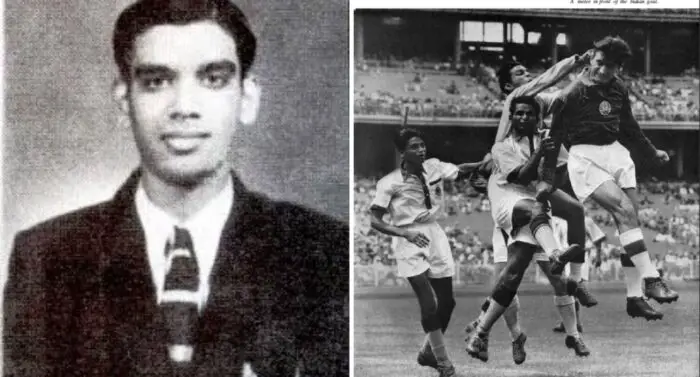 Born on 3 August 1932, a young boy from Maharashtra. D'Souza grew up to represent India in not one but two elite sports- Football and Hockey. He was renowned for his extraordinary hat-trick goals in a match at the 1956 Summer Olympics. He became the first Asian to hold such a feat. However, due to a lack of documentation, a lot of details regarding his life remain unverified. But his teammates remarked his glory soon after his sudden death in 1980 due to brain hemorrhage. His legacy marks his name in the list of the top 10 famous football players in India of all times.
Achievements:
Best Performance: The 1956 Summer Olympics
19. Sailen Manna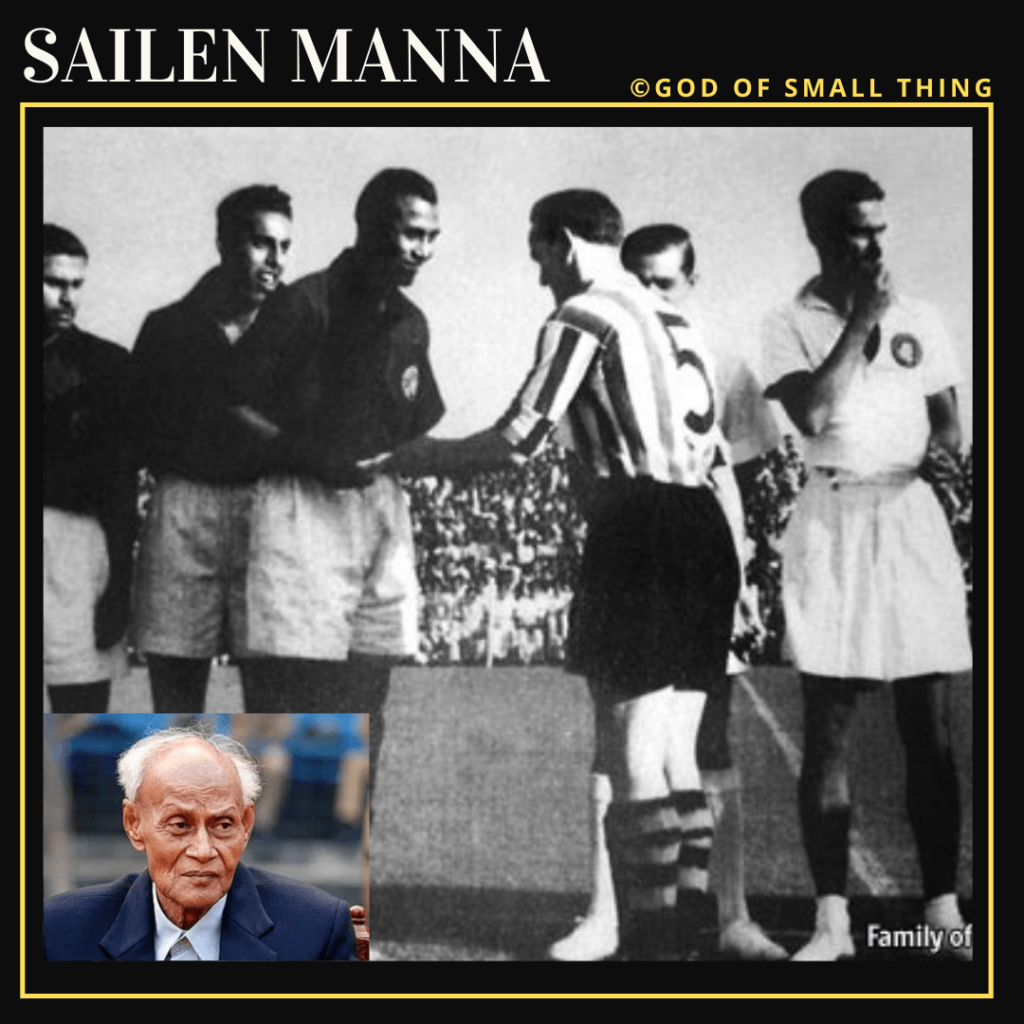 Sailendra Nath Manna was born on 1 September in 1924 and started his career by playing for Howrah Union. He remains well known for his defending skills. More so as the Captain who led the Indian Football team to victories in the Olympics and the Asian Games. It was his love for the sport that elevated him to the leadership positions at every stage. He shone in the hearts of his teammates and the minds of his opponents which makes him eligible for a spot in the top 10 famous football players in India of all times. He was awarded Padma Shri in 1971 and named Footballer of the Millenium by All India Football Federation in 2000.
Achievements:
Santosh Trophy: 6
Durand Cup: 3 (as Player), 3 (as Coach)
Best Performance:

As Captain of the Indian Football team in the 1951 Asian Games
18. I. M. Vijayan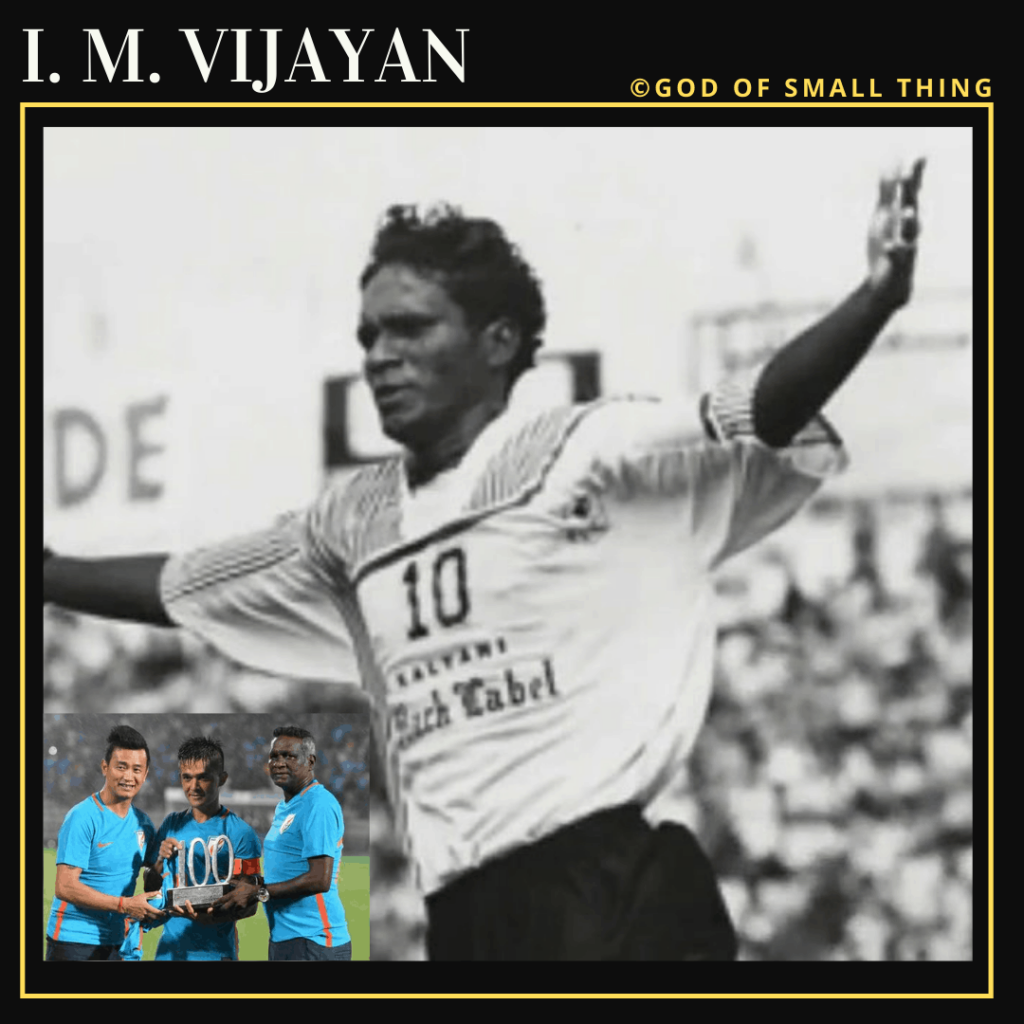 Nicknamed as Kalo Harin meaning 'blackbuck' in Bangla, Vijayan was the dynamic striker for the Indian Football team who joined Bhaichung Bhutia in the attack against the opponent on the field. Hailing from the Thrissur city of Kerala, he was renowned for his lightning speed as he scored one of the fastest goals during the 1999 South Asian Football Federation Cup. You have to acknowledge his contributions to the victories of the Indian Football team on international grounds as he remained one of the top scorers for most of the tournaments that he played and thus, he received the Arjuna Award in 2003. Vijayan was one of the most famous football players in India.
Career Stats & Achievements:
International (Apps): 79
International (Goals): 40
Best Performance:

Top scorer at the 2003 Afro-Asian Games
17. Sheoo Mewalal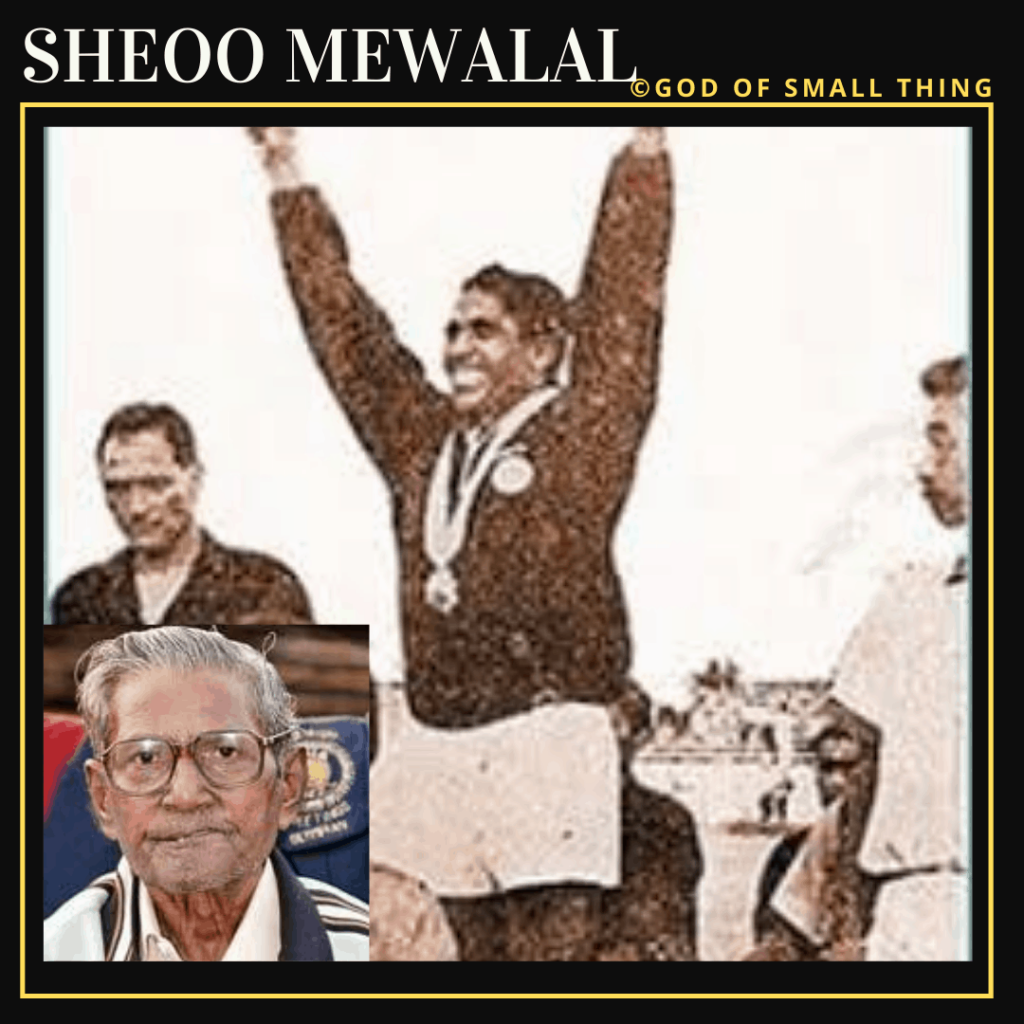 Born on July 1, 1926, Mewalal always carried a passion for football and his exemplary talent was recognized by a British Sergeant who then pushed him to play in the leagues. Famous for his rabona kick, Mewalal soon grabbed the attention of the football world after he scored the winning goal for the Indian Football Association XI in 1944. You have to praise his skills because he took the chance to impress the then Indian Football Team captain Salien Manna and secured a position in the team. His ventures are still well known as his international experiences impressed so many that he even managed to secure a spot in category of top 10 famous football players in India of all times.
Career Stats & Achievements:
Club Goals: 150+
Record: 32 Hat-tricks
Best Performance:

Top scorer at the 1951 Asian Games
16. Shyam Thapa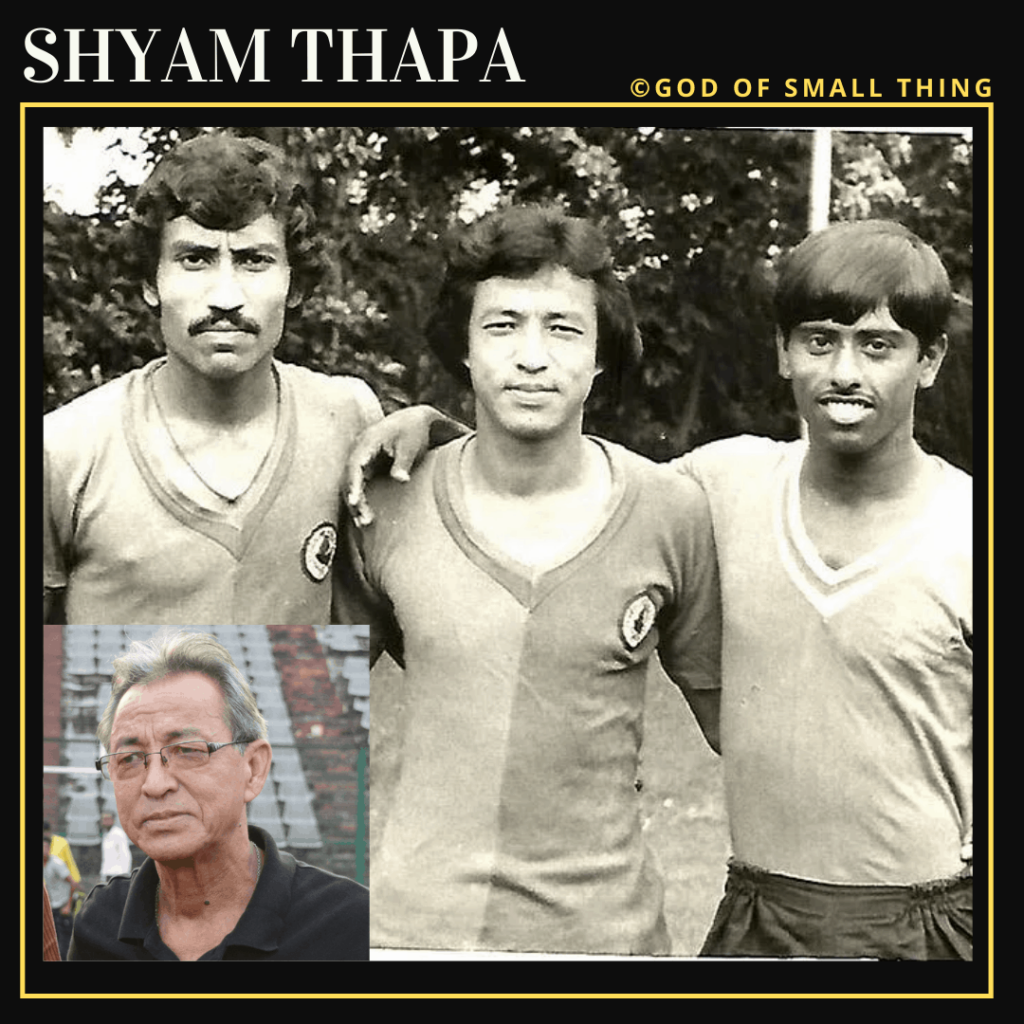 Born a year after independence, Shyam grew up as a free-willed sportsman and was recognized for his ability during the school days itself. At the age of 18, he made a marvelous debut in the Kolkata league of 1966. You could stare at him as his skills on the field enhanced and clubs like Mohun Bagan left no chance to provide him with essential credit and opportunities to lead the team in consecutive victories. Today, he remains a controversial figure for his criticisms against the Indian world of sports where football is still striving to emerge.
Achievements:
Durand Cup: 3
IFA Shield: 3
Best Performance:

1970 Asian Games
15. V. P. Sathyan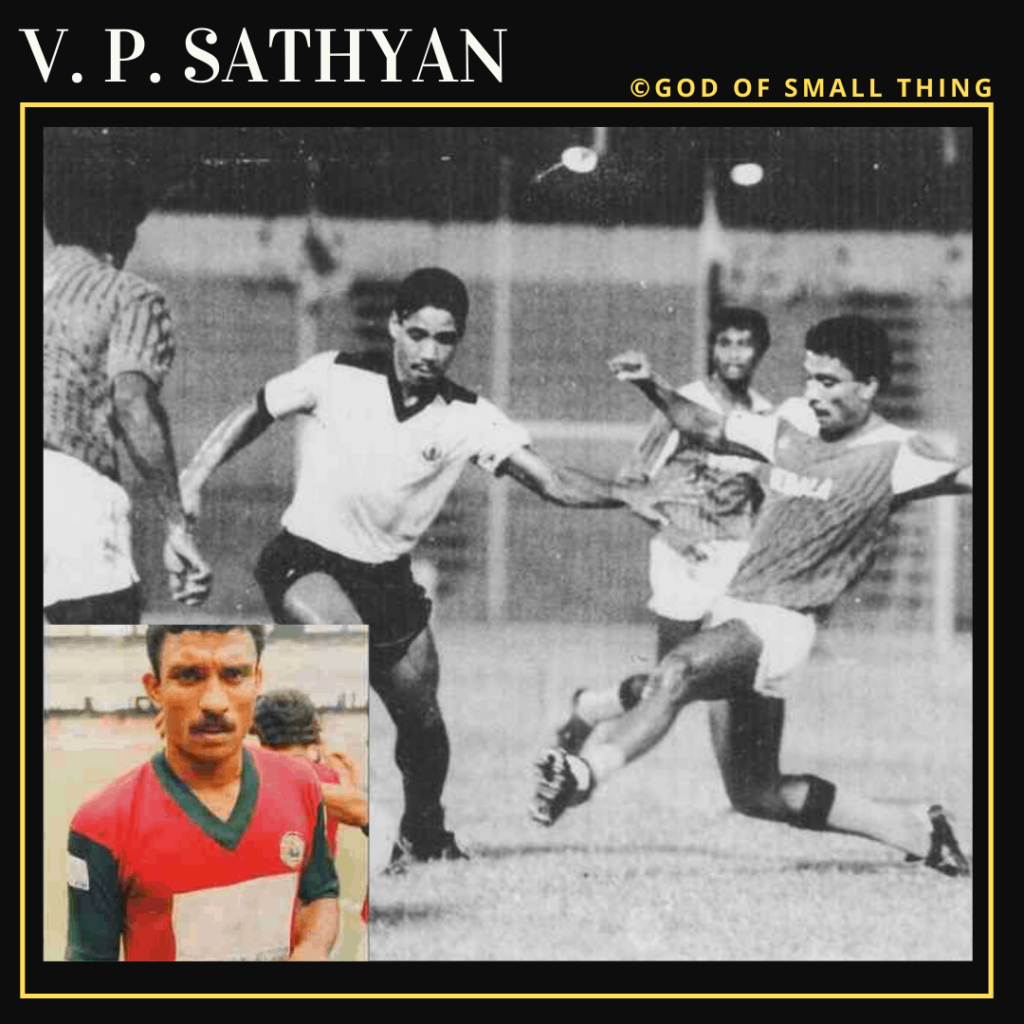 Born in 1965, Sathyan hailed from the state of Kerala to lead the Indian Football team from 1991 to 1995 to its glory but his own life ended in a tragedy when he committed suicide at the age of 41, suffering from depression. He was named 1995 All India Football Federation player of the year for his exceptional role in strengthening the team from the center back position while the team struggled on the foreign fields. The 2018 biographical film Captain is a tribute to his incredible part in uplifting Indian football. He has been considered as one of the top 10 famous football players in India of all times.
Achievements:
Captaincy Tenure: 1991-1995
Beat Performance:

1995 SAF Games
14. Pradip Kumar Banerjee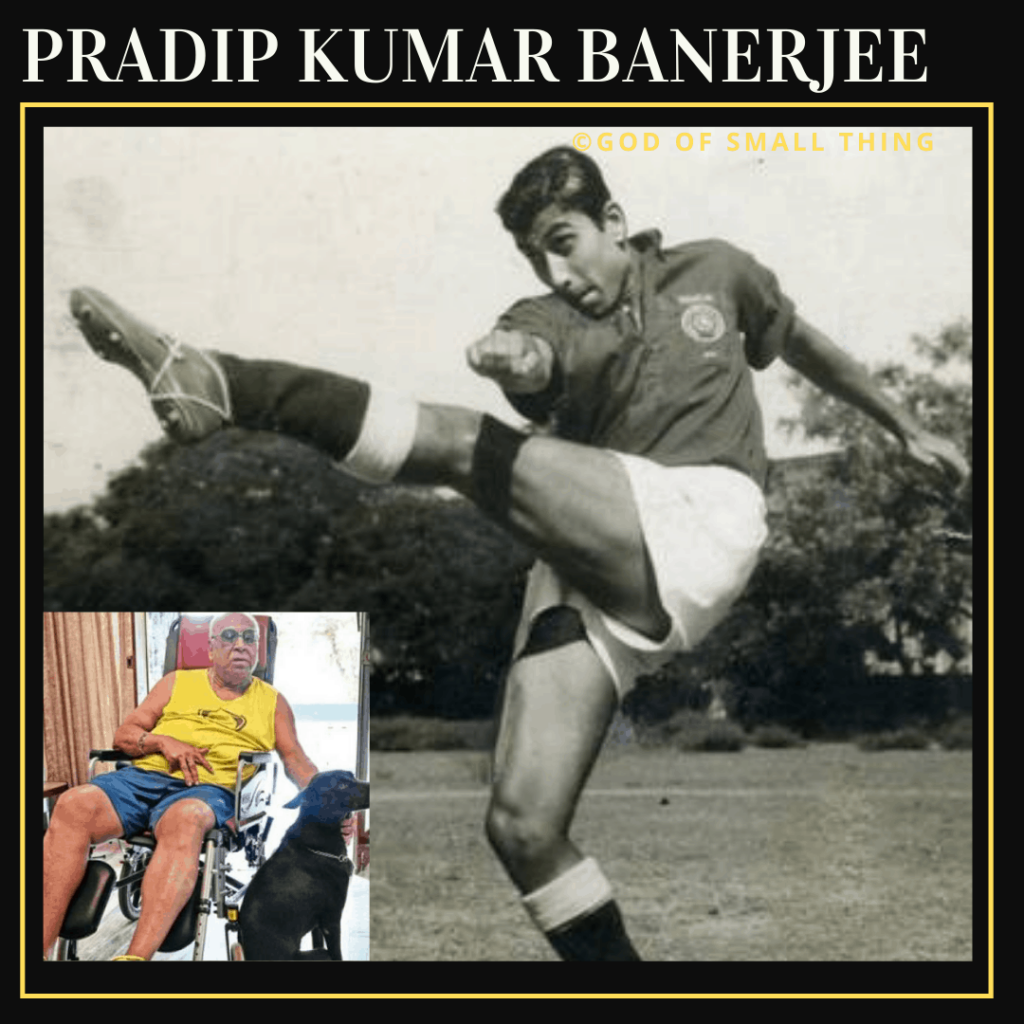 One of the first recipients of the Arjuna Award in 1961, Pradip was a world-class striker who scored several goals for the Indian side in the three consecutive Asian Games from 1958 till 1966 when it finally won gold. You can also review the career stats that had won him the title of Indian Footballer of the 20th century by the International Federation of Football History & Statistics. He also won the Padma Shri in the year 1990 for his magnificent role in establishing the fame of Indian football.
Career Stats & Achievements:
International (Apps): 45
International (Goals): 15
FIFA's highest honor: FIFA Order of Merit (2004)
Best Performance:

1962 Asian Games
13. Subimal Goswami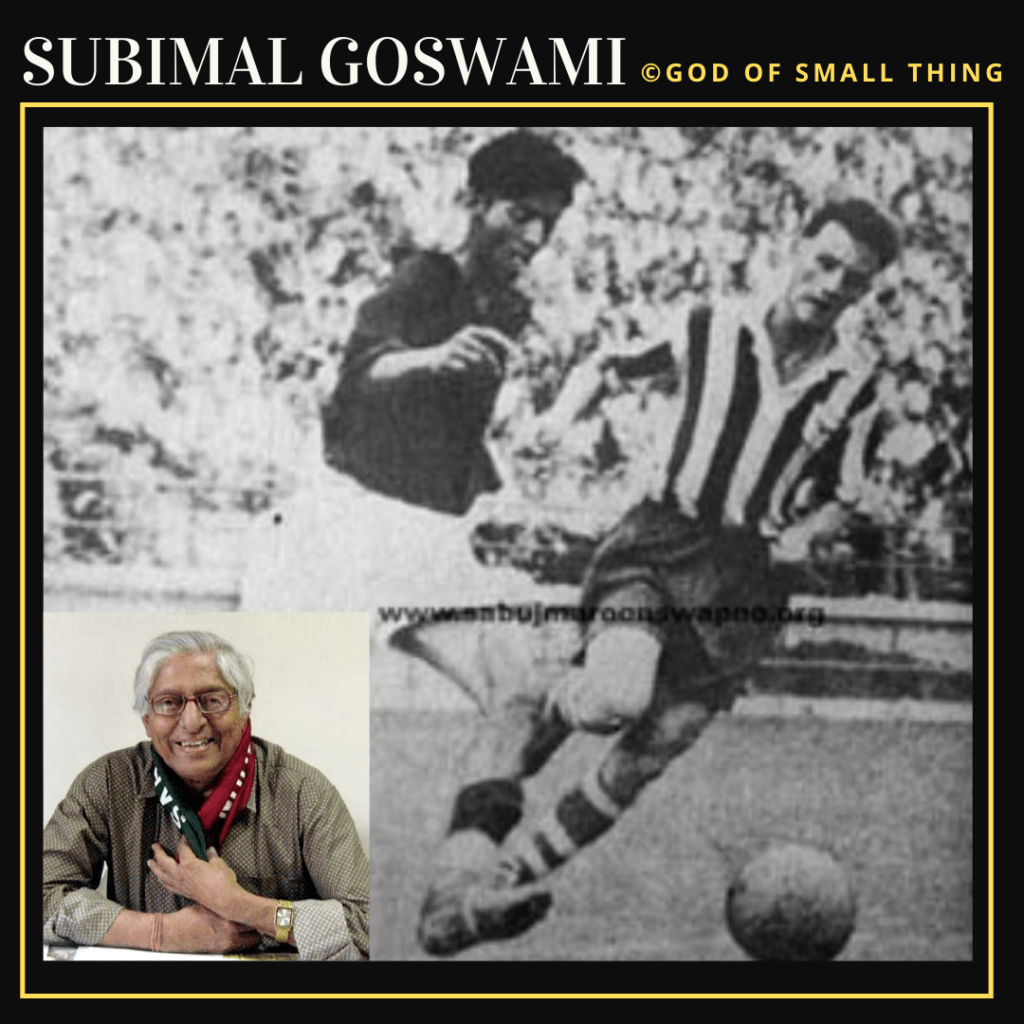 Nicknamed Chuni, he started as a junior member of Mohun Bagan club and remained intact playing for the same club throughout his football career. Chuni represented India in about fifty international games where his splendid performance helped him to attain a star-like reputation in the list of top 10 famous football players in India of all times. He even played first-class cricket and excelled on the pitch as an all-rounder. You have to applaud his energetic career for which he received Arjuna Award in 1963 and Padma Shri in 1983.
Career Stats & Achievements:
International (Apps): 32
International (Goals): 9
Best Performance:

As Captain of the Indian Football team in the 1962 Asian Games
12. Peter Thangaraj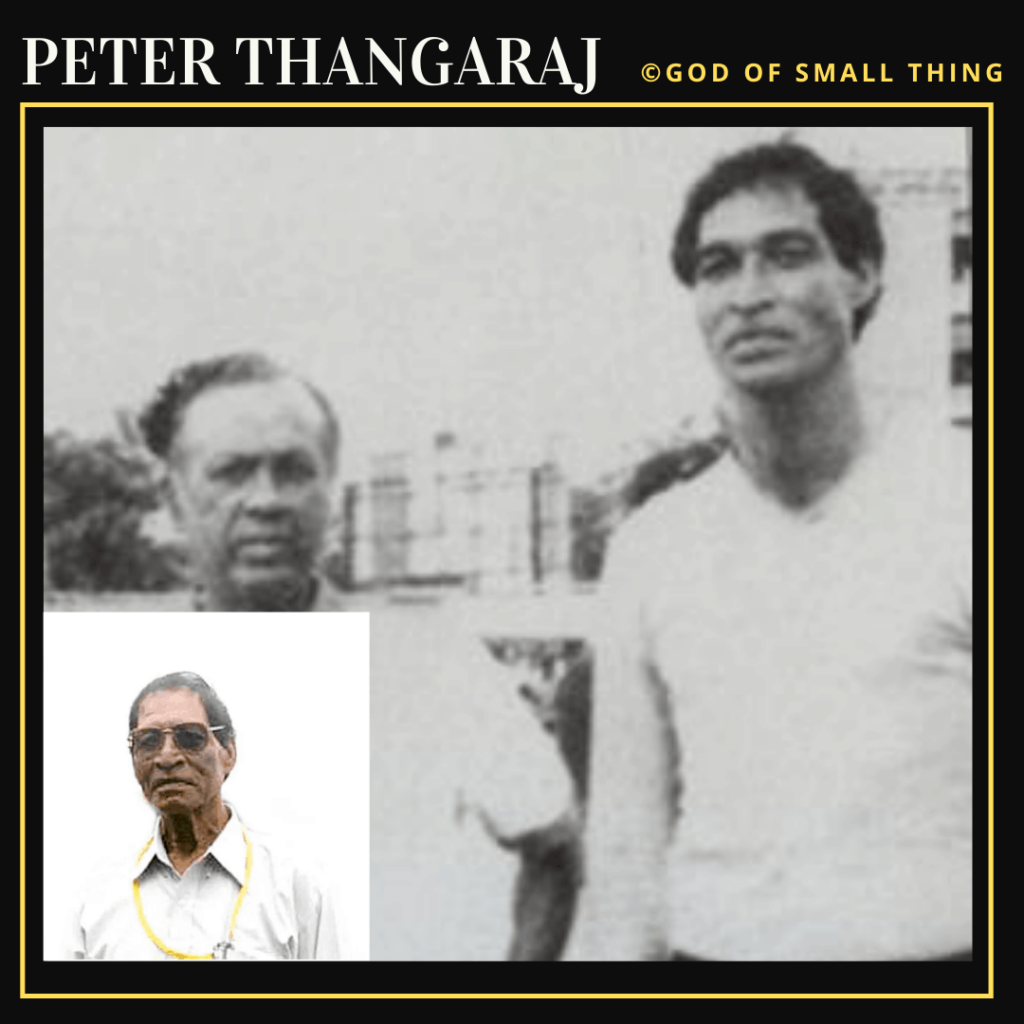 Born in 1936, Peter hailed from the Hyderabad state. It is still an Indian footballer's dream to halt the balls as he did during his football career. In the year 1958, he was voted Asia's best goalkeeper. He initially joined the Indian Army to serve the country. But his foot skills and dedication toward the sports of football brought him back to the field along the sides of Chuni Goswami and PK Banerjee. It is a proud moment to think of him as an Arjuna Awardee of 1967 who once ruled the Asian goalposts.
Achievements:
Durand Cup: 2
Best Performance:

1966 Asian Cup
11. Bhaichung Bhutia
Nicknamed the Sikkimese Sniper, Bhutia holds revolutionary fame in the arena of Indian football. The 1995 Nehru Cup shone a blessed light on him when he became the youngest Indian goalscorer at the age of 19. In the words of IM Vijayan, Bhutia is considered to be God's gift to Indian football as he has made over 100 appearances for the national team in which he netted around 40 goals. Although he retired from professional football in the year 2011, his name leads in the list of top 10 famous football players in India of all times. Bhutia's story of success has inspired generations to pursue football as their career!
Career Stats & Achievements:
FIFA Stats (Apps): 82
FIFA Stats (Goals): 27
Best Performance:

Top scorer at the 2008
10. Sahal Abdul Samad
Hailing from Kannur, Kerala, a high spirited young man began his career with Kerala Blasters in the ISL season 2017-18 and managed to deliver a sensational performance that won him the title of ISL Player of the Season. It is a fact that Sahal has been training well to make his contributions at the international level, however, his unbelievable show of skill domestically earned him the award of AIFF Men's Emerging Player of the Year 2019.
Career Stats & Achievements:
Club Appearances: 40+
Club Goals: 8
Best Performance:

2018 Indian Super League
9. Pritam Kotal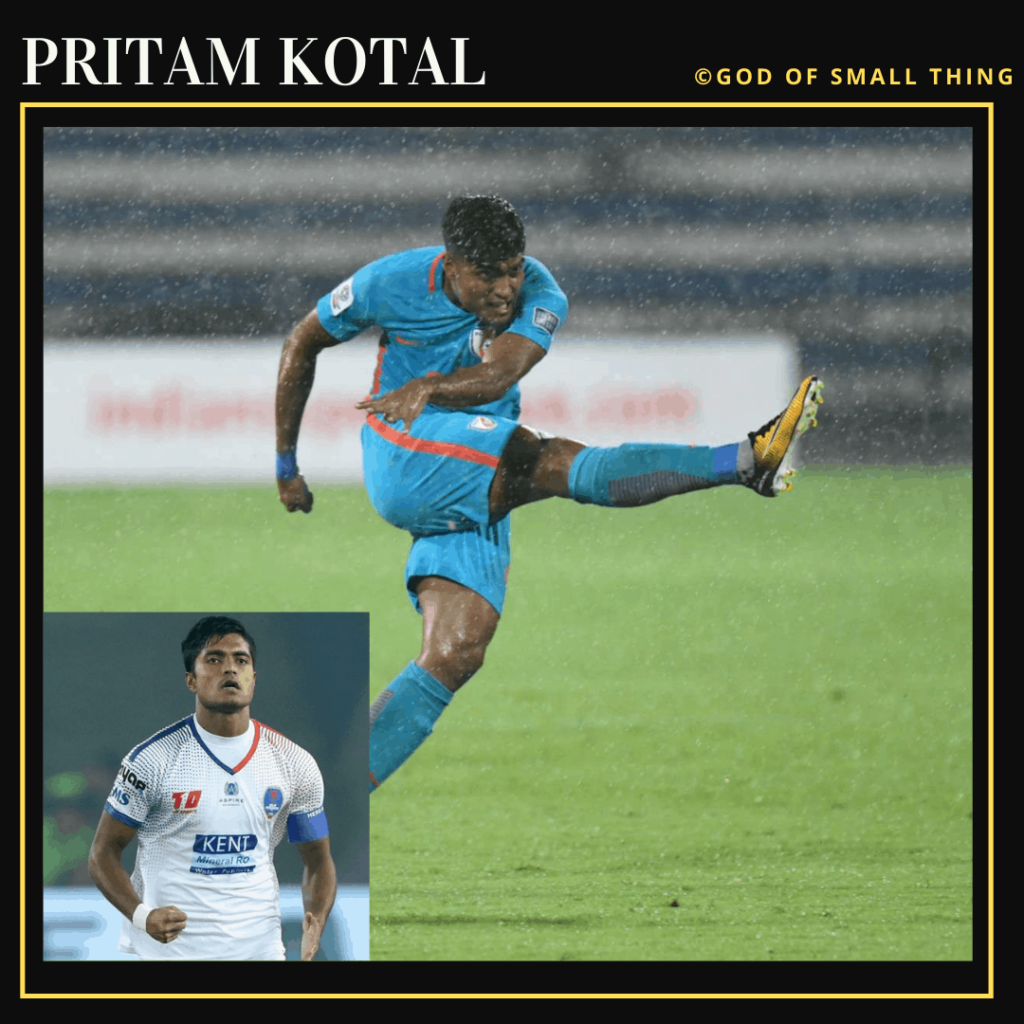 Football became Pritam's childhood crush. He started kicking the ball at the tender age of four. Kotal began his career with a local club, Chirag United. He soon found a spot in the Indian U-19. He, then strengthened his position when he joined AIFF I-league's side Pailan Arrows. Kotal maintains a sturdy defense in the midfield which has supported his rise through the ISL ranking. Thus, his growing popularity makes him enter the list of famous football players in India.
Achievement:
Best Performance:

2016 SAFF Championship
8. Udanta Singh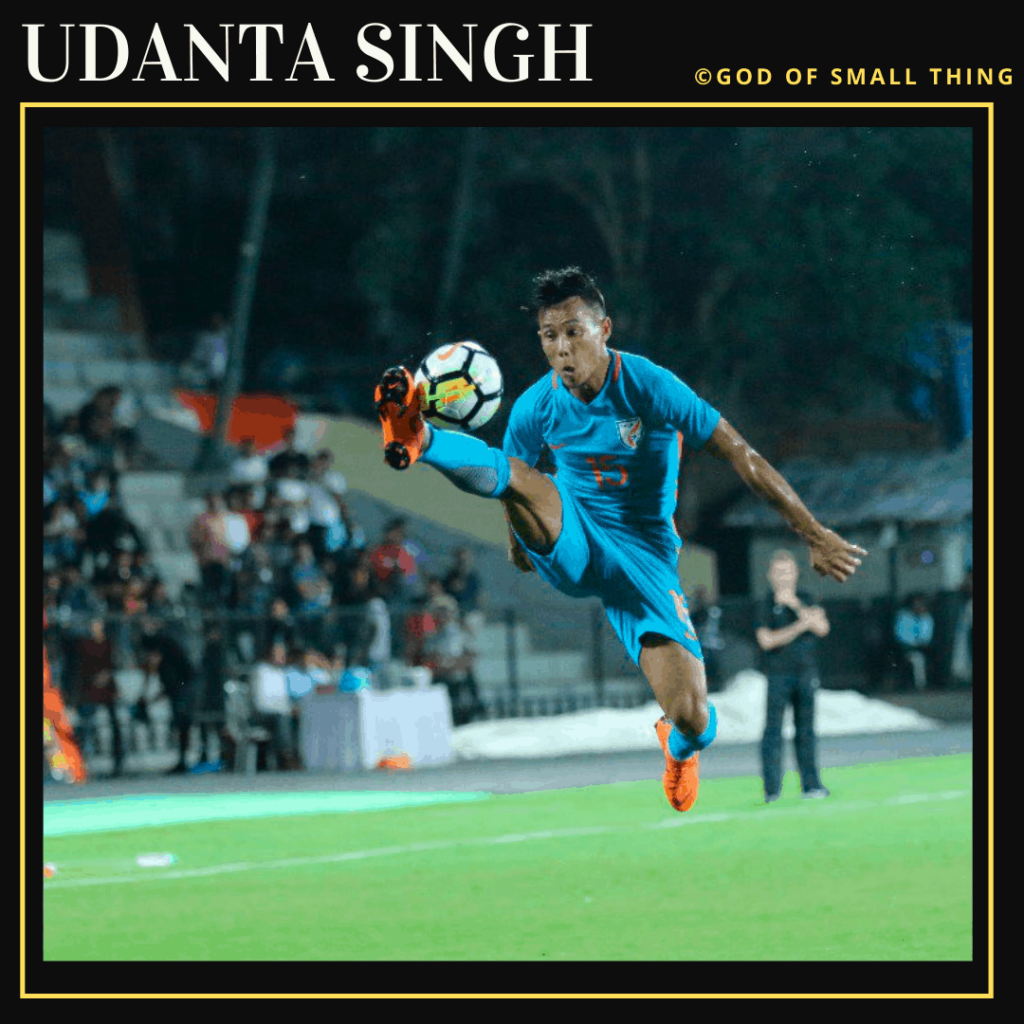 A youthful boy from Manipur, Udanta kicked off his career at the Tata Football Academy. He won a bunch of trophies for his team from the start. The best title he achieved for his academy was that of 2014 I-League U-19 and his incredible performance earned him the golden boot for netting 9 goals throughout the tournament. His tireless strike attempts in the international arena led him to receive the title FPAI Young Player of the Year: 2015–16. He recently grew in fame for representing India overseas against Chinese Taipei in 2018. Singh hails as one of the famous football players in India.
Career Stats & Achievements:
Club Appearances: 130+
Club Goals: 16
Best Performance:

2014 I-League U-19
7. Pronay Halder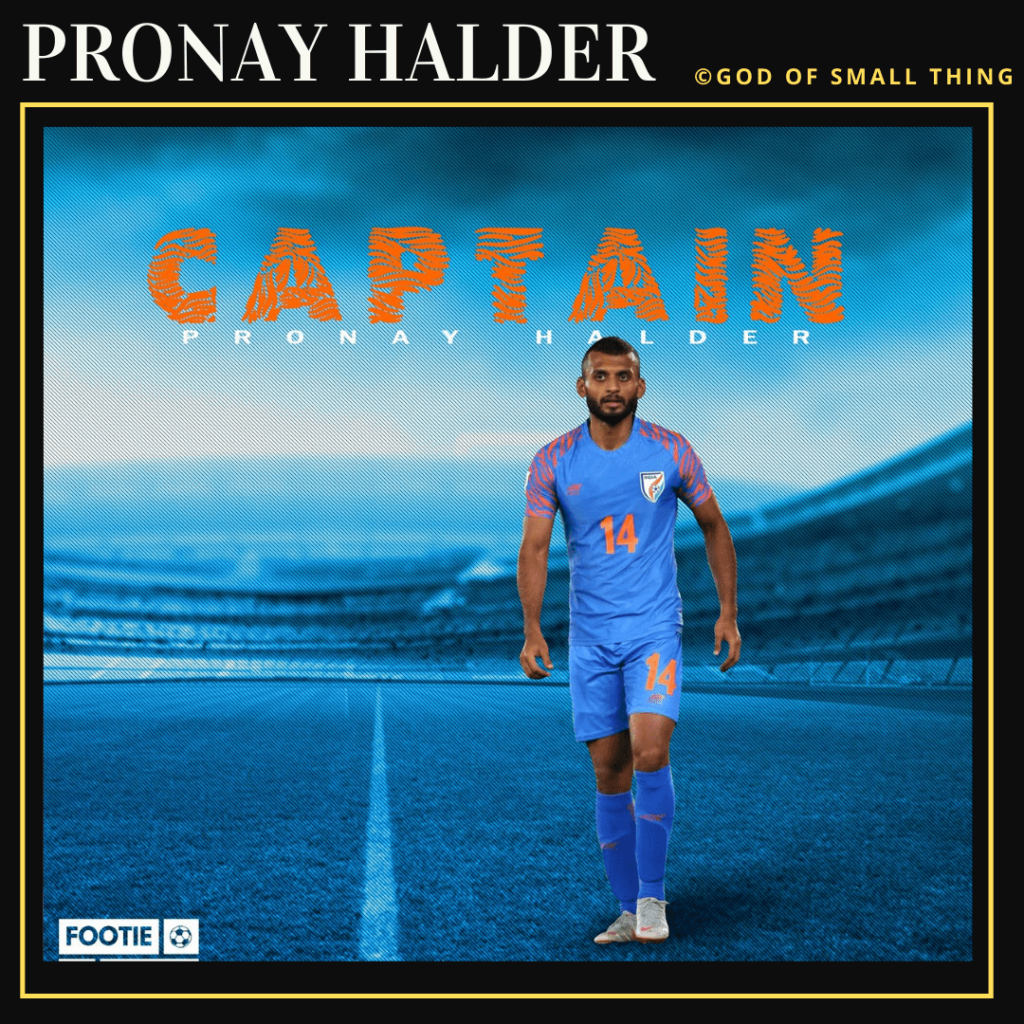 Halder hails from Barrackpore, West Bengal. He is known for versatile and aggressive style in the midfield. Halder has been a part of several clubs from Dempo, ATK, FC Goa, Mohun Bagan and many more. The man has represented India at U-19 and U-23 levels, where his mesmerizing stamina caught the eyes of football fans. His variety in play, leading capacity as well as dynamic personality marks his presence in the ongoing affairs related to Indian football.
Achievement:
Best Performance:

2016 Indian Super League
6. Jeje Lalpekhlua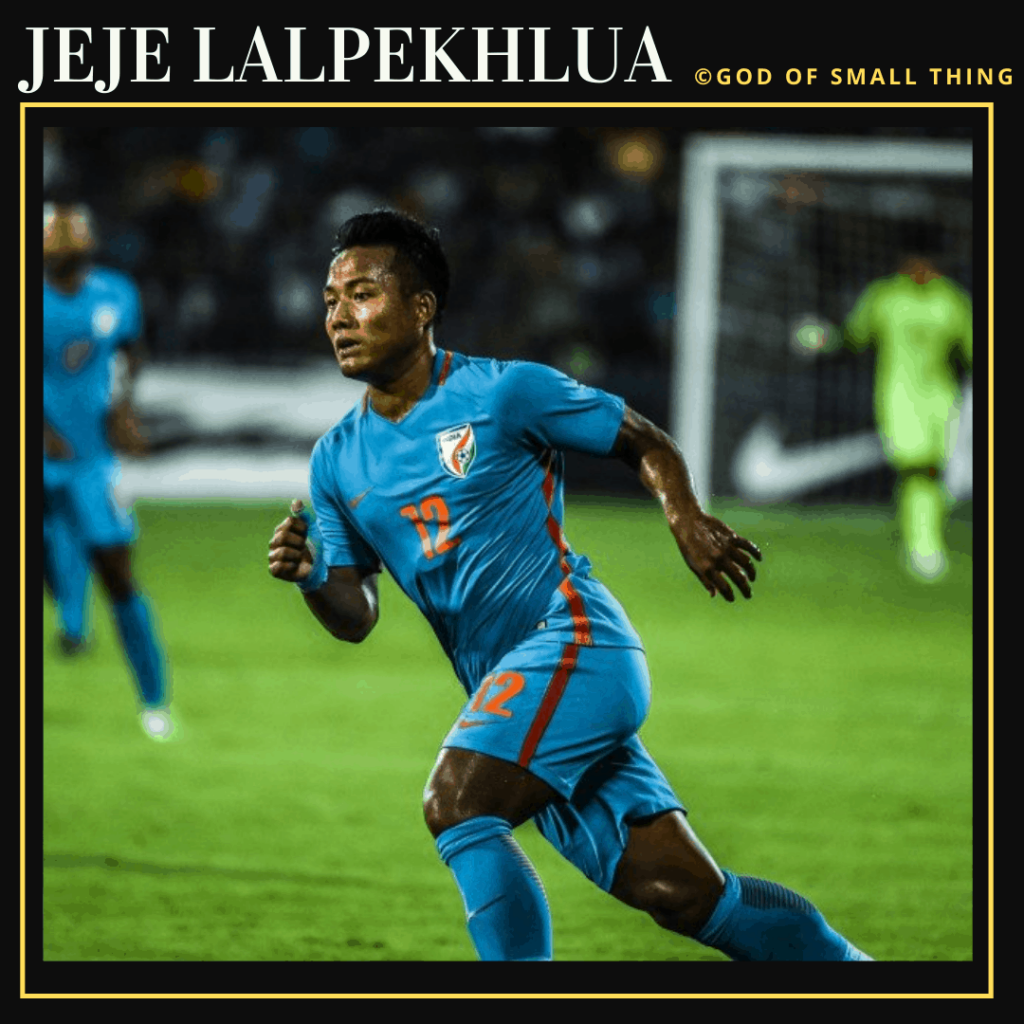 Born in a small village of Mizoram, Jeje comes from a football-loving family. It is understandable when we get to know that his family stopped him from pursuing football professionally because they had the idea of the struggle it takes to make it big in the sports industry.
However, Jeje maintained faith in himself and his confident goal-scoring skills were first spotted by Pune FC. Jeje made the best of his opportunities and grew tremendously, to become a star player of the U-23 Indian national football team. To date, he remains the second-highest goalscorer in the ISL with titles such as FPAI Football Player of the Year 2015, AIFF Player of the Year 2016 and many more.
Career Stats & Achievement:
International (Apps): 56
International (Goals): 23
Best Performance:

2015 SAFF Cup
5. Sandesh Jhingan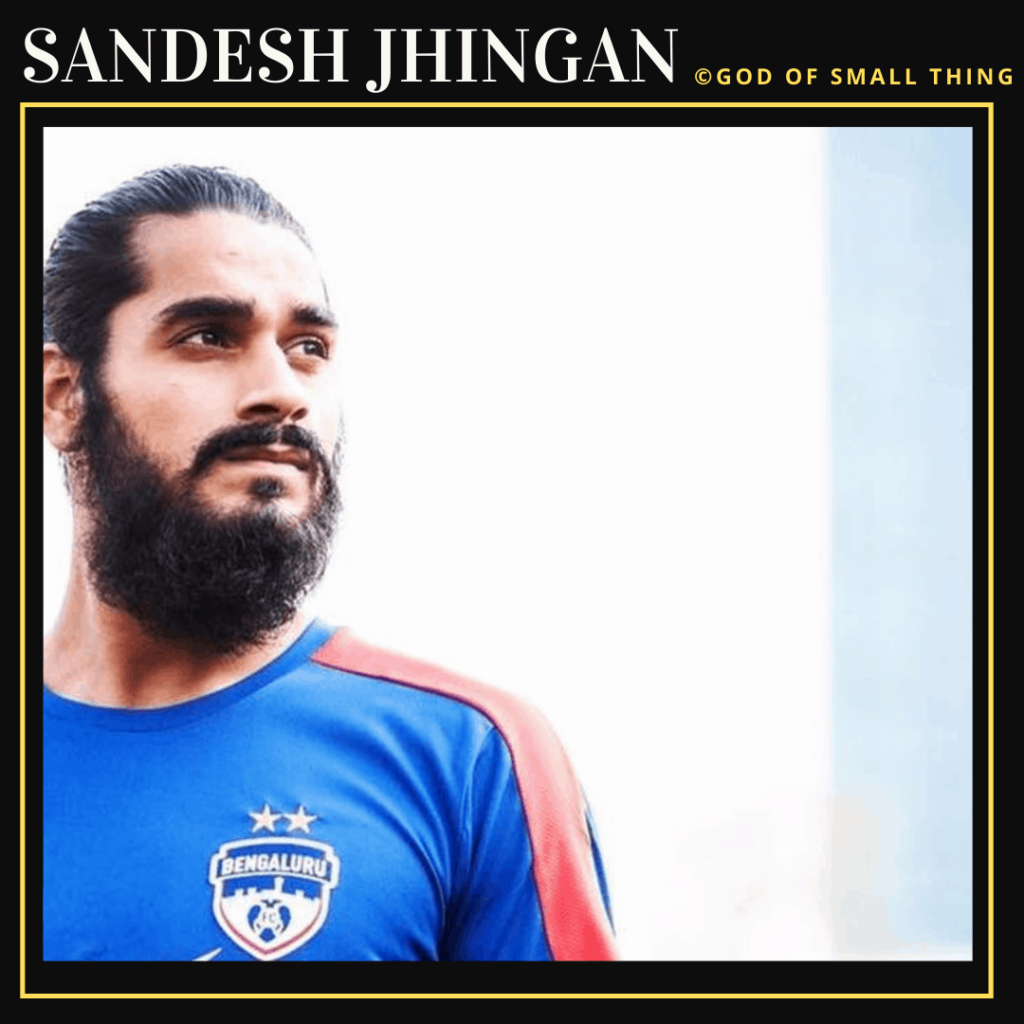 Jhingan comes from Chandigarh and has trained under St. Stephens Academy. While he represented his state team at the under-19, his actual breakthrough came in 2014 when he was signed as center-back for the Kerala Blasters in the Indian Super League. He became the ISL emerging player for the same year and even received the same feat from the All India Football Federation in 2014.
Career Stats & Achievements:
International (Apps): 21
International (Goals): 4
Best Performance:

2014 Indian Super League
4. Anirudh Thapa
Anirudh also trained under St. Stephens Academy and represented India at the under-14 level as well as the 2013 SAFF U-16 Championship. He led the U-19 national football team. Thapa is a defensive midfielder for the Indian FC Chennaiyin and the Indian national football team. He is a promising figure in the sport and was named the AIFF emerging player of the year 2018.
Career Stats & Achievements:
Club Appearances: 80+
Club Goals: 7
Best Performance:

As Captain of AIFF Elite Academy in U-19 I-League
3. Gurpreet Singh Sandhu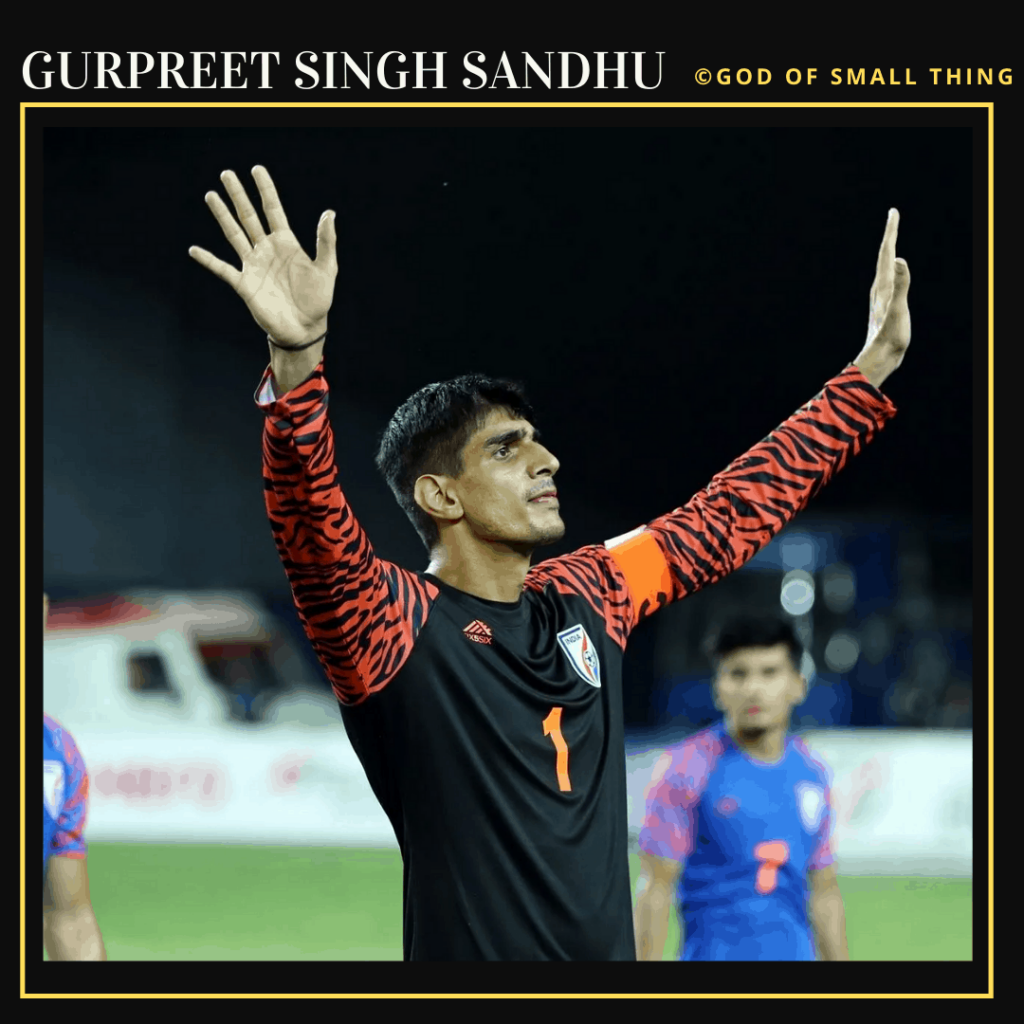 Sandhu hails from Mohali, Punjab. Like many of his predecessors, he too joined football at the mere age of eight. So far, he has played with clubs like East Bengal, Stabæk and Bengaluru FC and his goalkeeping abilities made him the fifth Indian to play professionally in Europe. To date, he remains the only Indian to have played in the UEFA Europa League. Many other distinctions attached to Sandhu's career performance makes him a glorious asset to the world of Indian football.
Achievements:
Arjuna Award 2019
Best Performance:

2019 AFC Asian Cup qualifications

Golden Glove:

2018-19 Indian Super League
2. Ashique Kuruniyan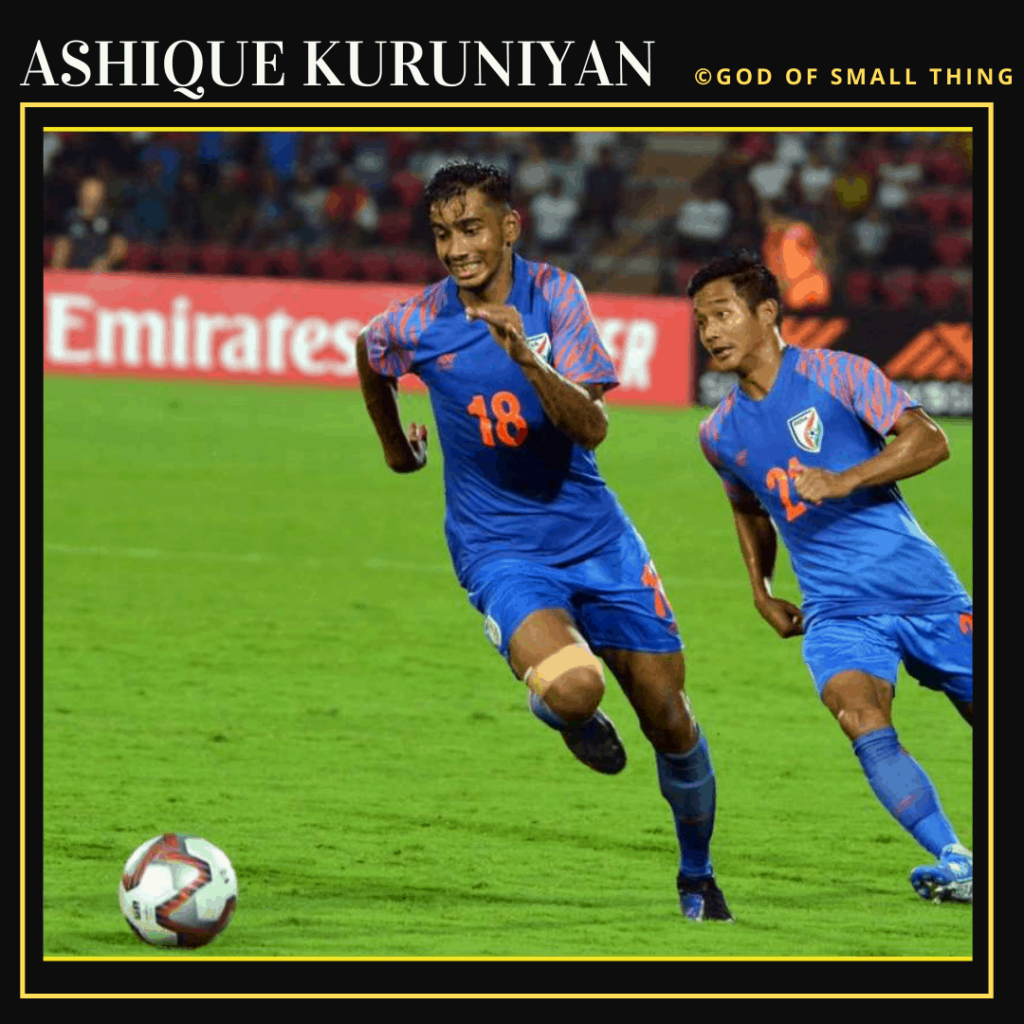 Kuruniyan gets his name mentioned on the list of famous football players in India is because of the struggles that he has been through to reach where he is today. You have to look into his life story till now to realize that he shares a similarity with all the top football Indian players who are listed above. Dropping out of school at the eight standards, just to help his father in sustaining the family life, he gave up on a cherished childhood. However, the Vision India scheme initiated by Kerala Football Association got him selected to the academy and it was the budding talent that placed him in Pune FC in 2016. He has represented India at the U-20 level and was called out to play from the national side in the 2018 Inter-continental Cup.
Achievement:
Best Performance:

2019 Asian Cup
1. Sunil Chhetri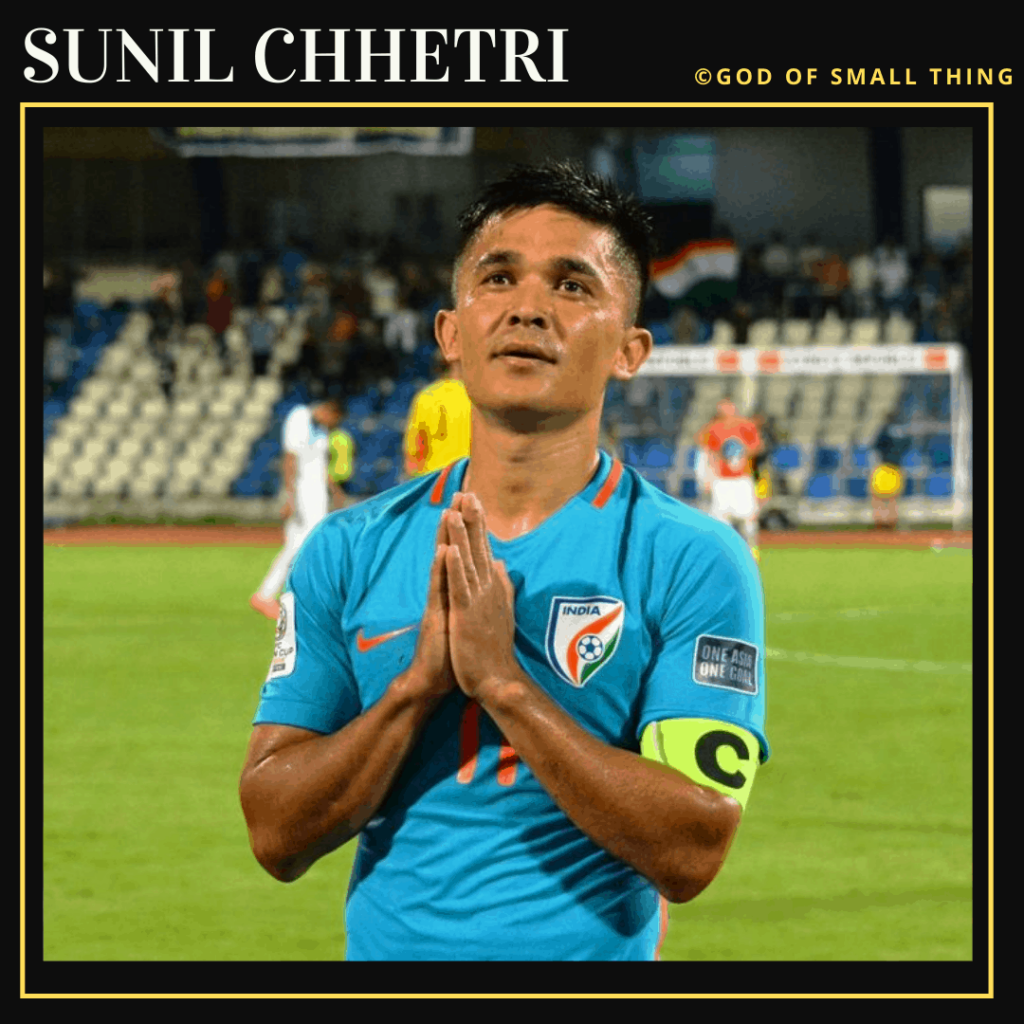 The prince of Indian football is famously known as Captain Fantastic. Hailing from the Secunderabad region of India, Chhetri kicked off his career in the classic club of Mohun Bagan. He launched himself through a diverse range of tournaments and leagues where he showcased his flair for the game.
His outstanding striking skills spearheaded the team to win the Nehru Cup from the years 2007 to 2012. Today, he captains the national team. Chhetri leads with inspiring titles such as the most capped player, and all-time top goalscorer for India. He is also currently the second after Christiano Ronaldo in the world. He holds a record of six-time AIFF Player of the Year titles. Chhetri was named the Asian Icon in the year 2018 by Asian Football Confederation. Under his captaincy, India looks optimistically towards the future and feels confident to place its national team at global stature.
Career Stats & Achievements:
Club (Apps/Goals): 260/140
International (Apps/Goals): 115/72
Best Performance:

2019 AFC Asian Cup
Who is your favorite? Tell us who is your favorite and who is your favorite player in the current Indian Football team
Facts And Statistics Source: Wikipedia
Trending: Remember that cute England cricketer who took the internet with her cute and charming looks? She recently shocked everybody by sharing her nude photo for a cause. The Complete Story: Sarah Taylor Nude Photo