Sarah Taylor shares her nude photo for a cause
People with lavish life also suffers from mental illness. This statement is 100% true. An international cricketer from England, Sarah Taylor came out with her mental illness through her Instagram. Sarah Taylor posted a photo wearing nothing but her wicket-keeping gloves. Sarah Taylor has been famous on social media for her cute and bright smile along with her cricketing skills.
Meet the top 10 most beautiful Indian women cricketers: Top 10 Beautiful Indian women cricketers
Sarah Taylor and her mental illness! Is she fine now?
Sarah Taylor, England wicketkeeper shared about her mental illness. She has a past with mental illness. Sarah wrote about the same in her Instagram caption. She also thanked women's health for inviting her to the campaign. 
Women's Health is a magazine that focuses on the issues of mental illness and spreads awareness about the mental and physical health of women. 
Well, not only did she thank them but also wrote about the picture which she posted, how she felt uncomfortable and how this is out of her comfort zone. But, women's health gave her motivation and she felt powerful. 
Sarah Taylor Instagram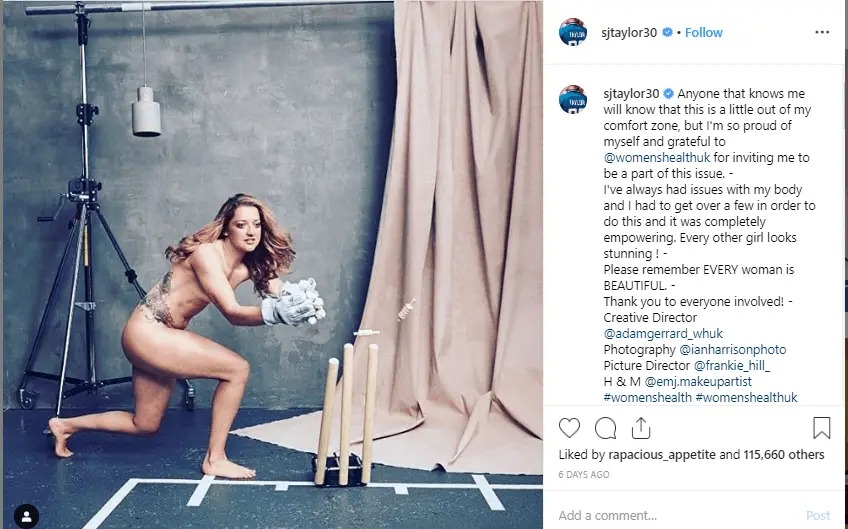 Her caption says, "Anyone that knows me will know that this is a little out of my comfort zone, but I'm so proud of myself and grateful to @womenshealthuk for inviting me to be a part of this issue. I've always had issues with my body and I had to get over a few in order to do this and it was completely empowering. Every other girl looks stunning! Please remember EVERY woman is BEAUTIFUL. Thank you to everyone involved!"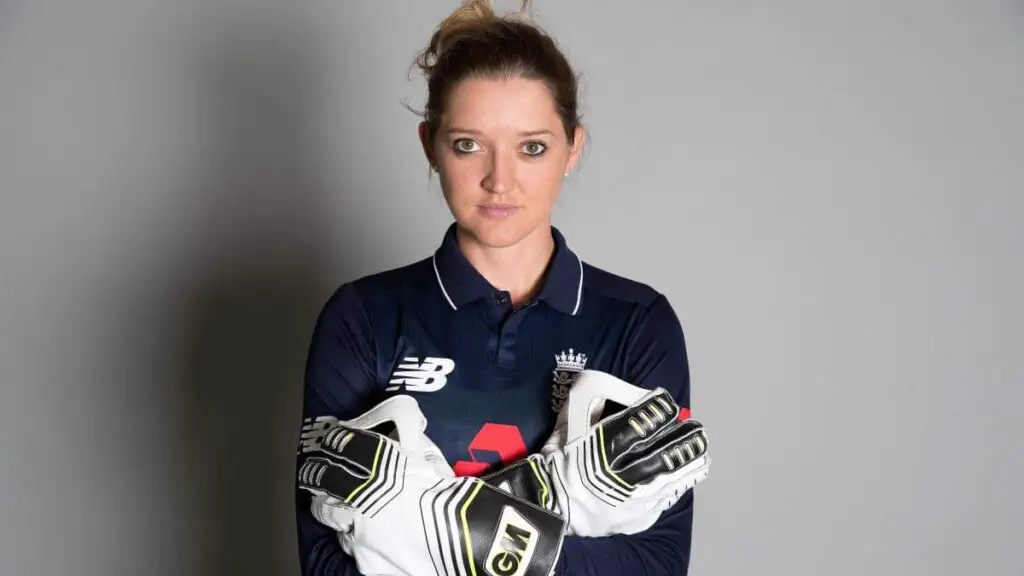 Wicketkeeper Sarah Taylor is on break from cricket. This 32-year-old player has scored more than 6000 runs in international cricket. That's the reason why she is known as one of the best wicketkeepers. 
Well, Sarah has suffered from mental illness and still suffering from it, had to overcome her anxiety to become a part of this campaign. Do you also feel that you are going through a lot and might end up in being depression?
Sarah Taylor Mental Health: This is what it's like to be in the spotlight when you suffer anxiety
No wonder, but she is the perfect epitome of beauty and a powerful woman. 
It's clear from this life isn't easy for everyone. Mental Health isn't confined to just women. Men have a bad state of mental health too.
What do you all think about her initiative? Do let us know in the comments section below.