Jasprit Bumrah and his transparent underwear: Trolls and Bumrah Epic reply
The Indian cricket team is in the middle of test series. And, in the midst of all this, something else has become the center of attraction. Jasprit Bumrah is busy garnering the attention for his transparent underwear. Jasprit Bumrah transparent underwear? Yess! You heard us right. Here is the whole story of what happened. 

Jasprit Bumrah transparent underwear?
Ahead of the first test match, our men in blue were seen chilling. And, all the team members had shared pictures of them chilling in the pool. But the post shared by Jasprit Bumrah turned out to be a nightmare for him. 
That normal picture is depicting something else to the audience. That picture has garnered the attention for all the wrong reasons. And, the users are not able to keep calm and claiming that picture to be vulgar. Well, users are thinking that Bumrah is wearing revealing underwear. And, they are bashing him for this act. 
While some are into the news for accidental transparent boxers, Sarah Taylor shares her nude photo for a cause on Instagram!
Jasprit Bumrah shuts trolls after fans question 'transparent' underwear
But, Bumrah is no less than a stunner. While clarifying his situation he put a Story which says, "Fun fact: The understanding of lights and shadows isn't common these days. Hope people recover from it soon." He has shut everyone's mouth. 
Bumrah played it on point. He replied in a savage way. And, why not ain't he the coolest player? 

Comments are worth reading! 
Though talking about the photo, both the players are looking super handsome. And, for their hot looks, some users couldn't keep calm and appreciated the photo.
One user commented, "best birthday gift ever??". That picture must have made the day for that user.
This photo has garnered more vicious comments than the appreciating ones.
Like, one user commented, "Don't zoom this picture."
Another commented, " Virat Kohli with big and small Bumrah."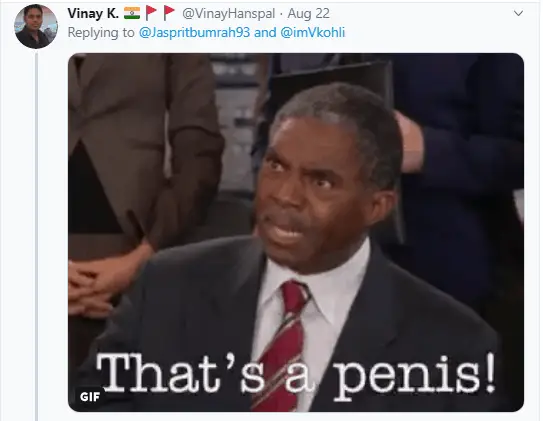 Not only these but so many vulgar comments this post has collected. Like,  " When you see it… Boom boom", " Bumrah with Virat and Chota Chetan", " Ohh your little Bumrah is visible", "ye teen log Kaise khade hai"
And " If we elect Bumrah as our PM, we will have a transparent government. "
This is just a trailer of the comments. That post itself is enough to take over social media. And, that photo has garnered the highest amount of likes out of all the post he has posted till date, 8,10,944.
Not only the number of likes but the comments too, more than 5700 comments. 
He captioned the picture with, " Sun-soaking with @viratkohli and the team ??"
When you post something, be it anything, first people look for your negative points. All they want is to make you feel bad. 

Well, talking about his work in the field, he became the fastest Indian bowler to reach 50 test wickets as he took the wicket of Darren Bravo during the West Indies innings. 
No doubt, he is one of the best players of the Indian team. 
Do You know the Complete Story of Ranveer Singh Served Legal Notice by Brock Lesnar's Advocate

Coming back to the photo he shared, we think one should see clearly while commenting. He even cleared the fact that all this was because of lights. 
Commenting on someone's post is so easy but only that person knows how it feels. 
What do you all think about it? Do let us know in the comments section below.