List of 30+ Best Books to read before you die|Fiction|Non-Fiction|Misc!
There are people who like reading fiction, action, adventure, comics and graphic novels, crime and detective novels, fairy tales, science novels, geology, history, fantasy, horror, satire, romance, magical realism, mystery, and biographies. So when we have these many genres of Books, can imagine how many books are there for you to read. So from all the categories of books we gonna cover best books to read before you die from all categories followed up by best non-fiction books to read and then fiction books to read before you die. Here is the list of best books to read before you die.
best books to read before you die
We all understand the importance of books and fictional stories in our lives. On average a person can finish reading a book in a fortnight. So you can imagine how many books a person can read in his lifetime. Books try to enrich your experience and provide you with better knowledge and imagination power. It is suggested to read books because books help you to control your anger, keep your mind calm and relax. It disconnects you from the Busy and tensed routine. So here are our personal recommendations of the 12 best books to read during your lifetime.
1. 1984 by George Orwell
The dystopian novel was written in the year 1949. Themed on a future event when Government oversight has entered a totalitarian regime. John Smith transitions from a member of the party to insurgent, battling the Thought Police, Big Brother.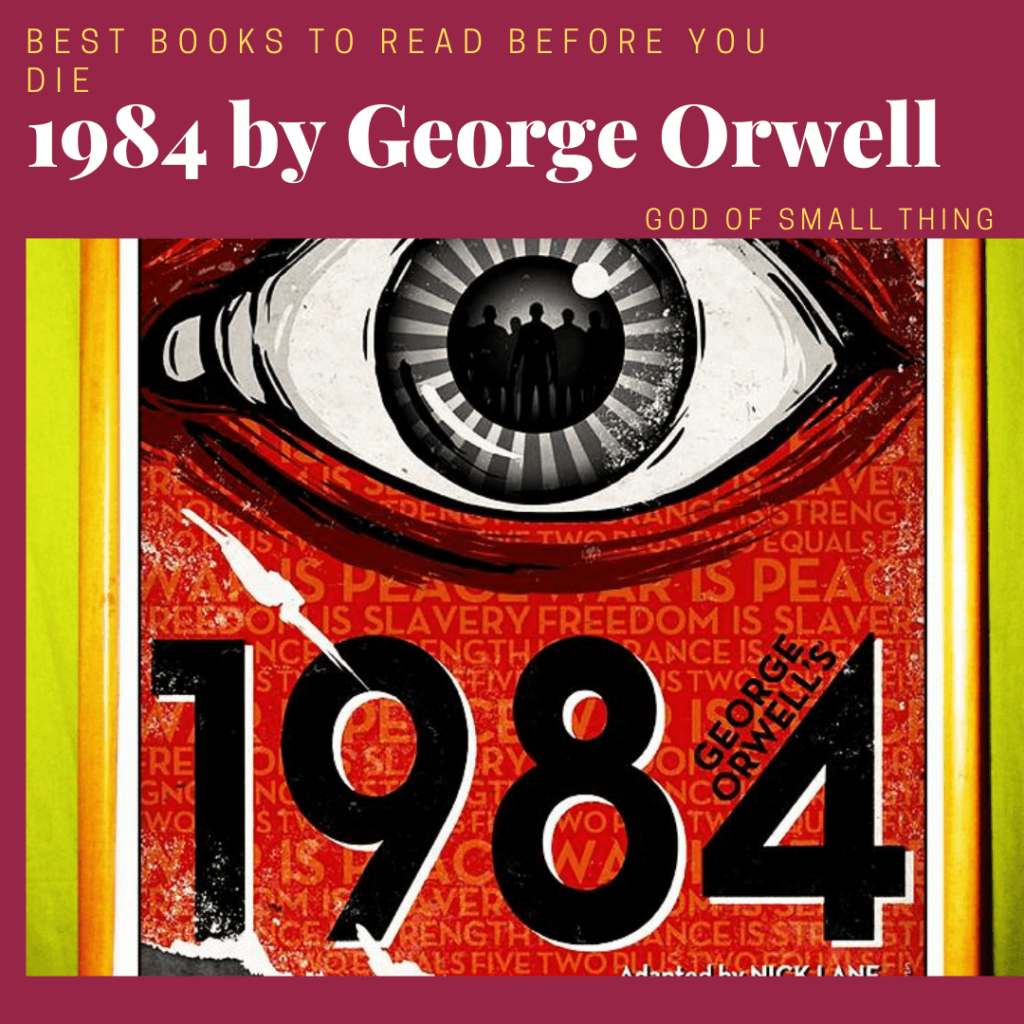 It was once Amazon's bestseller novel. The book brings out themes like Totalitarianism, Propaganda, Subversion of Reality, repression of love and being, Loss of Identity and Independence, Political Loyalty, Class System, Controlled Information and Rewriting of History and the use of technology.
It was first published in the United Kingdom by Secker & Warburg on 8 June 1949. The book was released in the United States by Harcourt, Brace, and Company on 13 June 1949.
2. The adventure of Huckleberry Finn by Mark Twain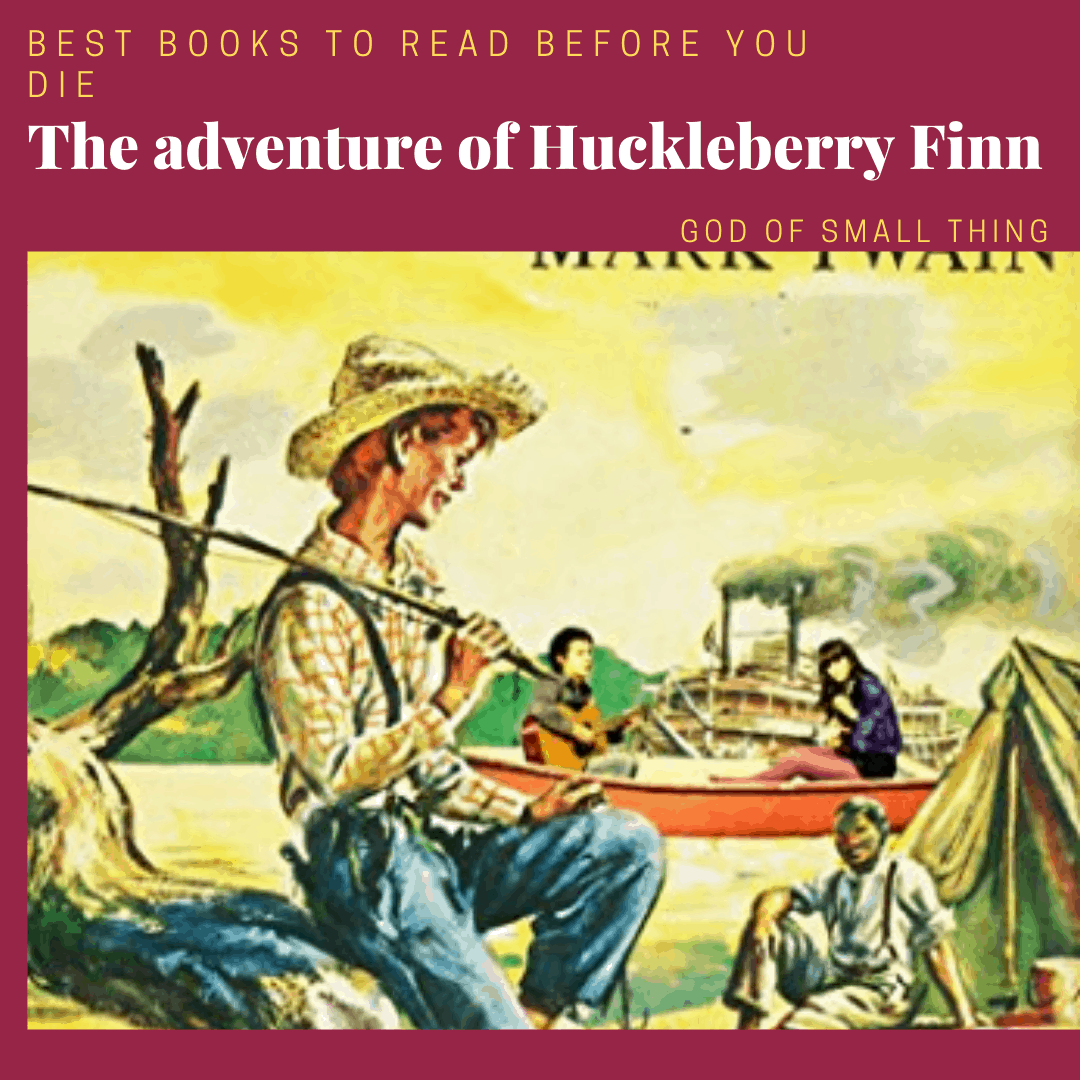 This novel has to be included in the list of books to read before you die. It was written in the year 1884 by Mark Twain. The Adventures of Huckleberry Finn is the first person written and read by Huckleberry ' Huck ' Finn. Throughout the book, Twain uses vernacular English.
It's an authentic, period feel and help to create a sense of place too. Twin is doing a good job discussing sexism and race issues. It was first published in December 1884 in the United Kingdom, and in February 1885 in the USA.
The novel is known for its vivid portrayal of life along the Mississippi River and elsewhere. Established in a Southern Antebel culture that ceased to exist more than 20 years before the work was published.
The major themes of the novel are Racism and Slavery, Intellectual and Moral Education, The Hypocrisy of "Civilized" Society, guilt and Empathy. This book acquires some space in your library and in the list of the books one must read before you die.
3. The adventures of Sherlock Holmes by Arthur Conan Doyle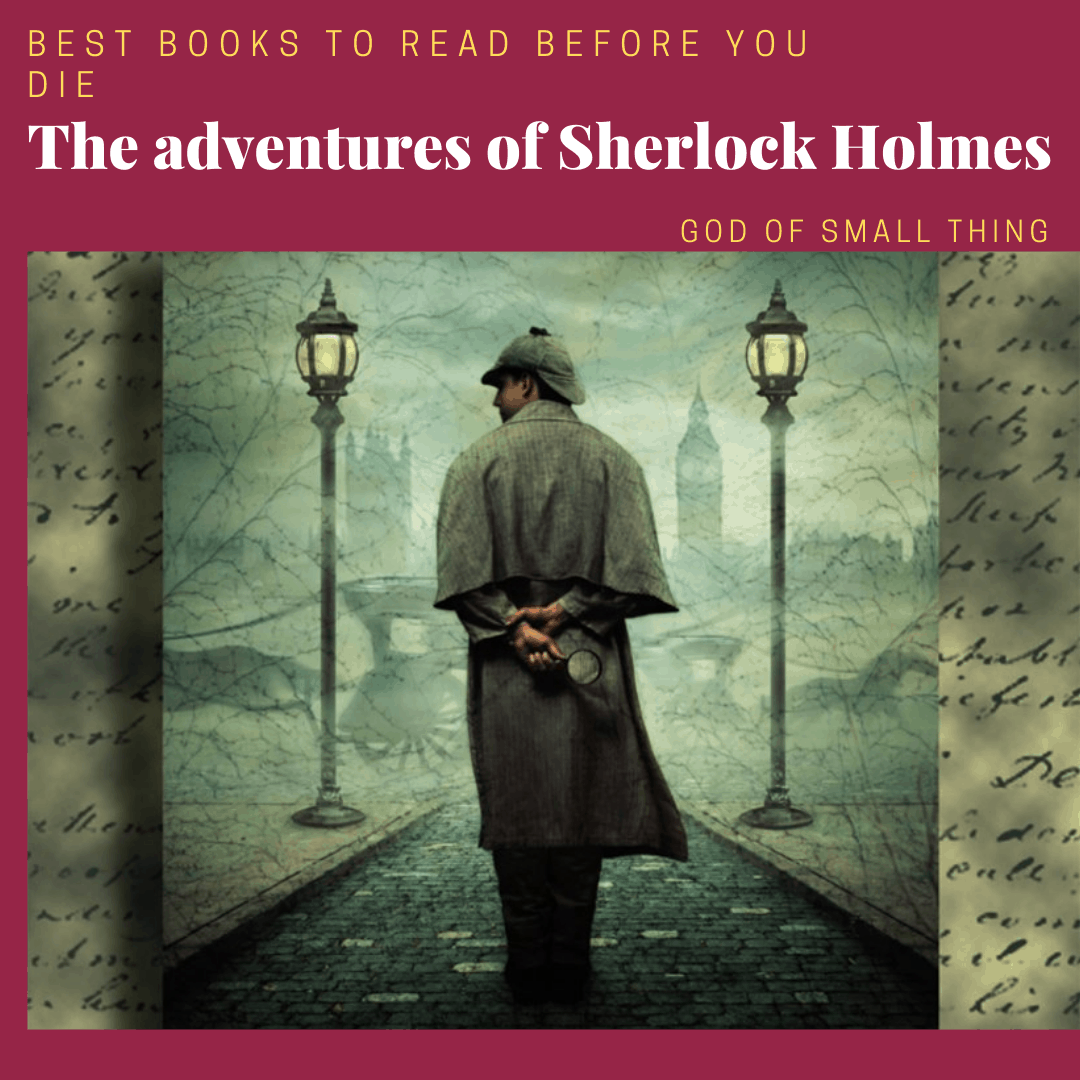 This is a novel of 12 explorations of Sherlock Holmes ' stories. Sherlock Holmes is a very charming character. 
He inspects and examines the little things we wouldn't normally associate with how he is collecting his facts.  This takes a lot of general knowledge to be able to draw certain connections from the individuals these encounters or from the facts it collects and inspects. it was first published on 14 October 1892.
The only characters similar to all twelve are Holmes and Dr Watson, and from Watson's point of view, they are all linked in the first-person narrative. Holmes is depicted as offering a new, more egalitarian sense of justice.
these have very interesting themes like Observation is Knowledge, All that Glitters is Too Good to be True, deceiving nature of people, mercy, reputation and class difference.
4. The Alchemist by Paulo Coelho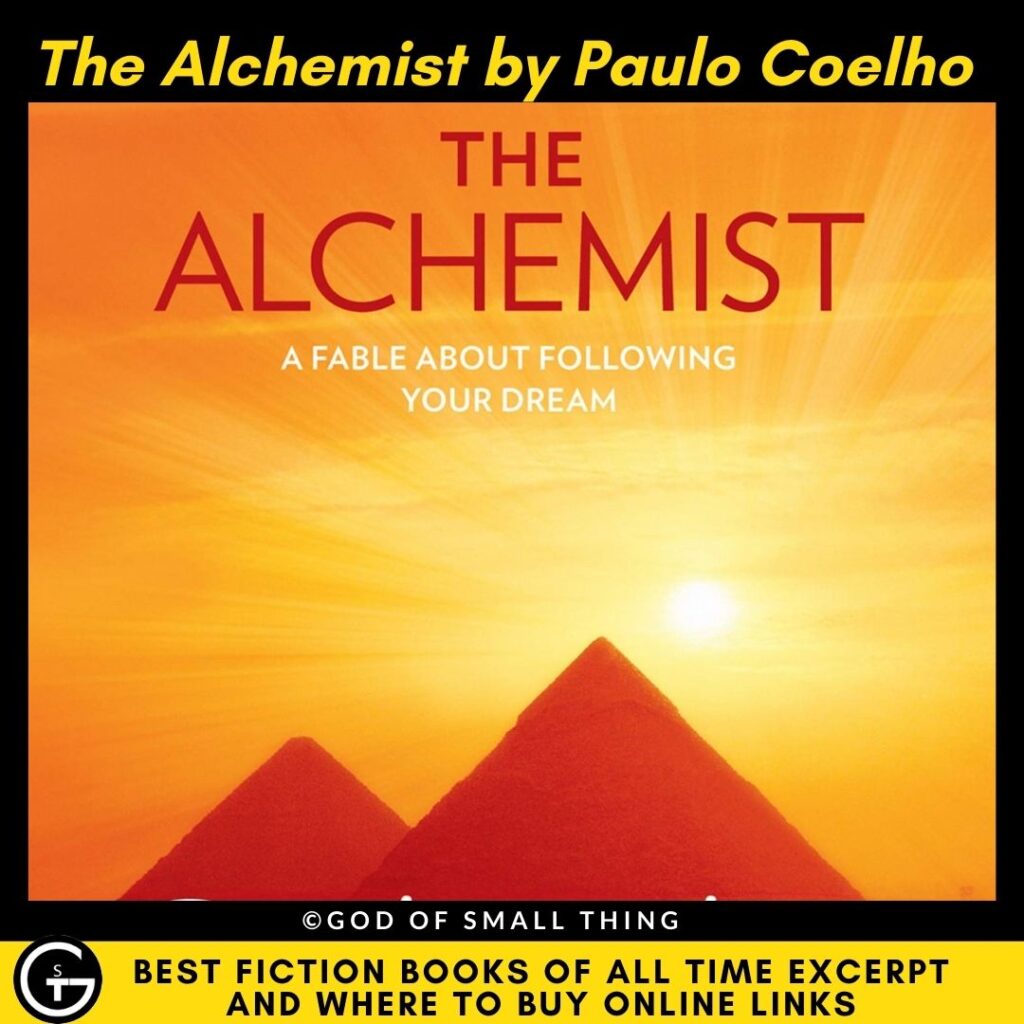 It was published in 1988 by Brazilian author Paulo Coelho. It was first written and published in Portuguese. This is an international bestseller and has been translated into over 70 languages. The plot is about a Shepherd boy from Spain whose name is Santiago. He appears to get the same vision of riches that lay in the Egyptian Pyramids. He embarks on a quest to follow his dream after meeting an old king, who gives him magic stones and advice.
  Word choice is spotless, full of wisdom and understanding. The book shows that the road to your destiny is just as important as fate itself. The Alchemist is a very thrilling novel of fantasy and it merits a room in the bookshelf of all.
It is a book that one must read before you die. There is this famous quote from the novel, "And, when you want something, the entire universe conspires in helping you to achieve it." It is one of the must-reads and you must read it once before you die.
5. Alice's adventure in wonderland by Lewis Carroll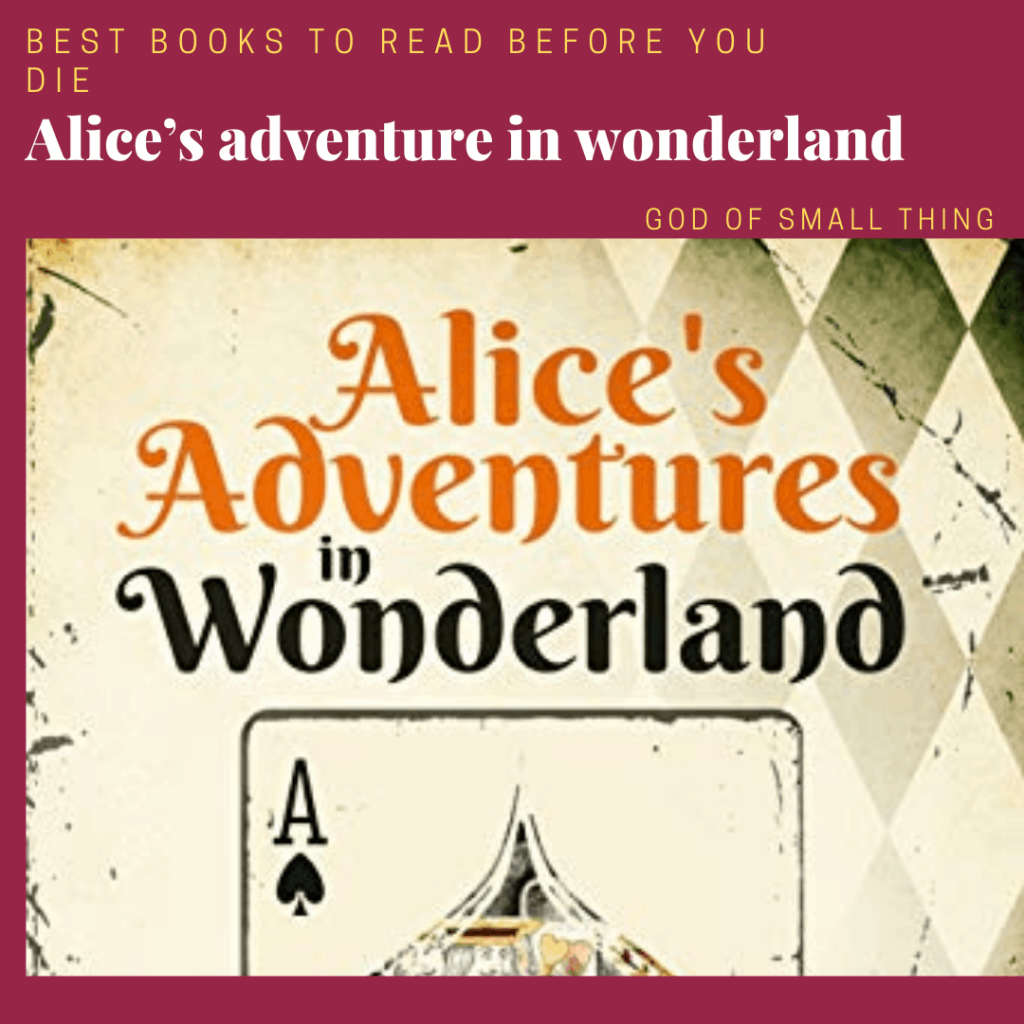 Alice's Adventure in Wonderland is a novel featuring Alice, who slips into a rabbit hole and crashes into a fantasy world full of strange, beautiful people and animals. It's a classic book for children which is also popular among adults. the major theme includes The Tragic and Inevitable Loss of Childhood Innocence, Life as a Meaningless Puzzle, Death as a Constant and Underlying Menace. The Queen of Hearts is the character that Alice must inevitably face to sort out the Wonderland puzzle.
She is, in a way, actually the center of Alice's fight. The Queen of Hearts, as the queen of Wonderland, is the character that Alice must inevitably face to sort out the Wonderland puzzle.
The Queen of Hearts is, in a way, actually the center of Alice's fight. Alice's Adventures in Wonderland takes place in the dream of Alice so that the real-world characters and phenomena mix with elements of Alice's unconscious state. The vision metaphor illustrates the story's multitude of surreal and unrelated incidents. This book acquires some space in your library and in the list of the books one must read before you die.
Book Review: Three beautiful young women are suspected of committing a series of murders. Based on real events, Sheldon's novel races from London to Rome to Quebec City to San Francisco, with a climax that will leave the reader stunned. Tell me your Dreams : A book that will Scare you !!
6. Anna Karenina by Leo Tolstoy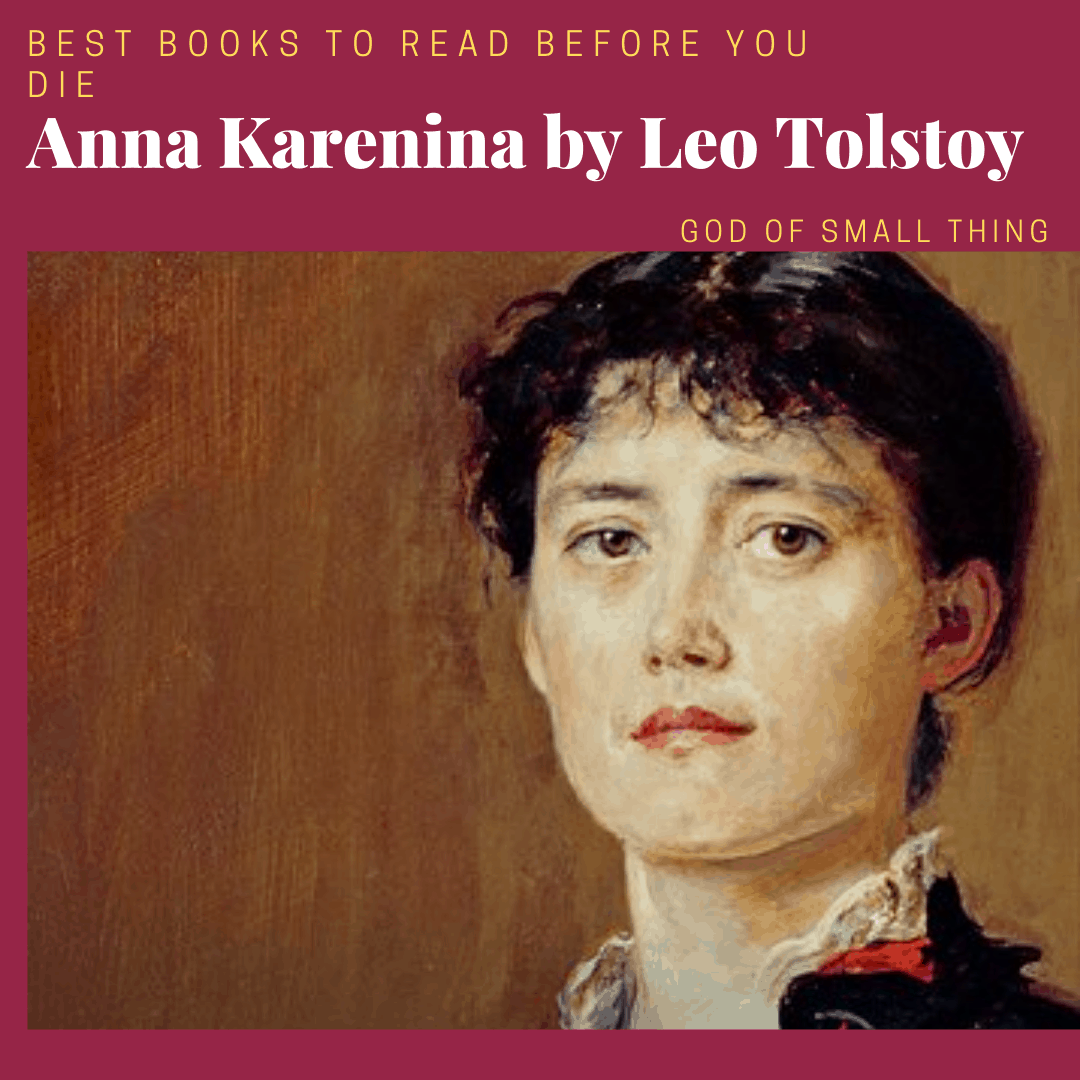 It is a novel by the Russian author Leo Tolstoy which was first published in 1878 in book form. Many authors regard Anna Karenina as the greatest literary achievement of all time.
It is based on the theme of Hypocrisy, jealousy, faith, fidelity, family, marriage, society, progress, carnal desire, and passion. Tolstoy imbues the pure story of a love affair with vivid depictions of high society, diplomacy, and culture in Russia. Historical necessity is reflected in Anna Karenina according to the main characters' personal destinies as they adapt to changing circumstances. This is the books one must read before you die.
7. To kill a mocking bird by Harper Lee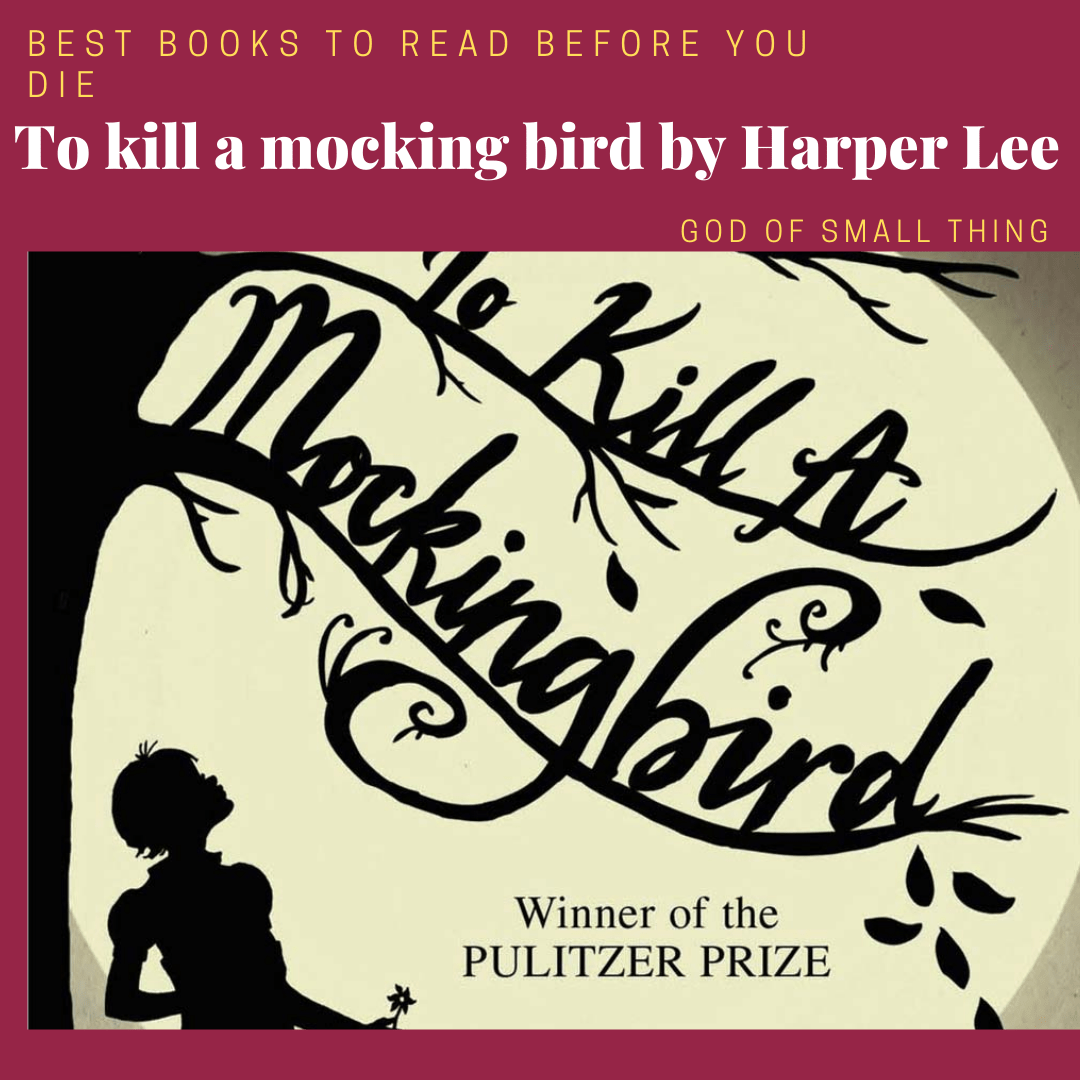 A novel set in the South American addressing freedom and innocence issues through the perspectives of a six-year-old girl, Scout, witnessing her father defending a black man on trial in the 1930s. The book demonstrates the theme of The Coexistence of Good and Evil, The Importance of Moral Education, The Existence of Social Inequality, Prejudice, To Kill a Mockingbird occurs in Maycomb, Alabama during 1933–35.
Those years squarely put the novel's developments within two significant stages in American history: the Great Depression and the Jim Crow era. 
Despite discussing the serious rape and racial inequality problems, the book is known for its warmth and laughter. Atticus Finch, the father of the narrator, has served many readers as a moral hero and as an integrity model for lawyers. This book deserves a special place and shall be read once before you die.
8. A passage to India by E. M. Forster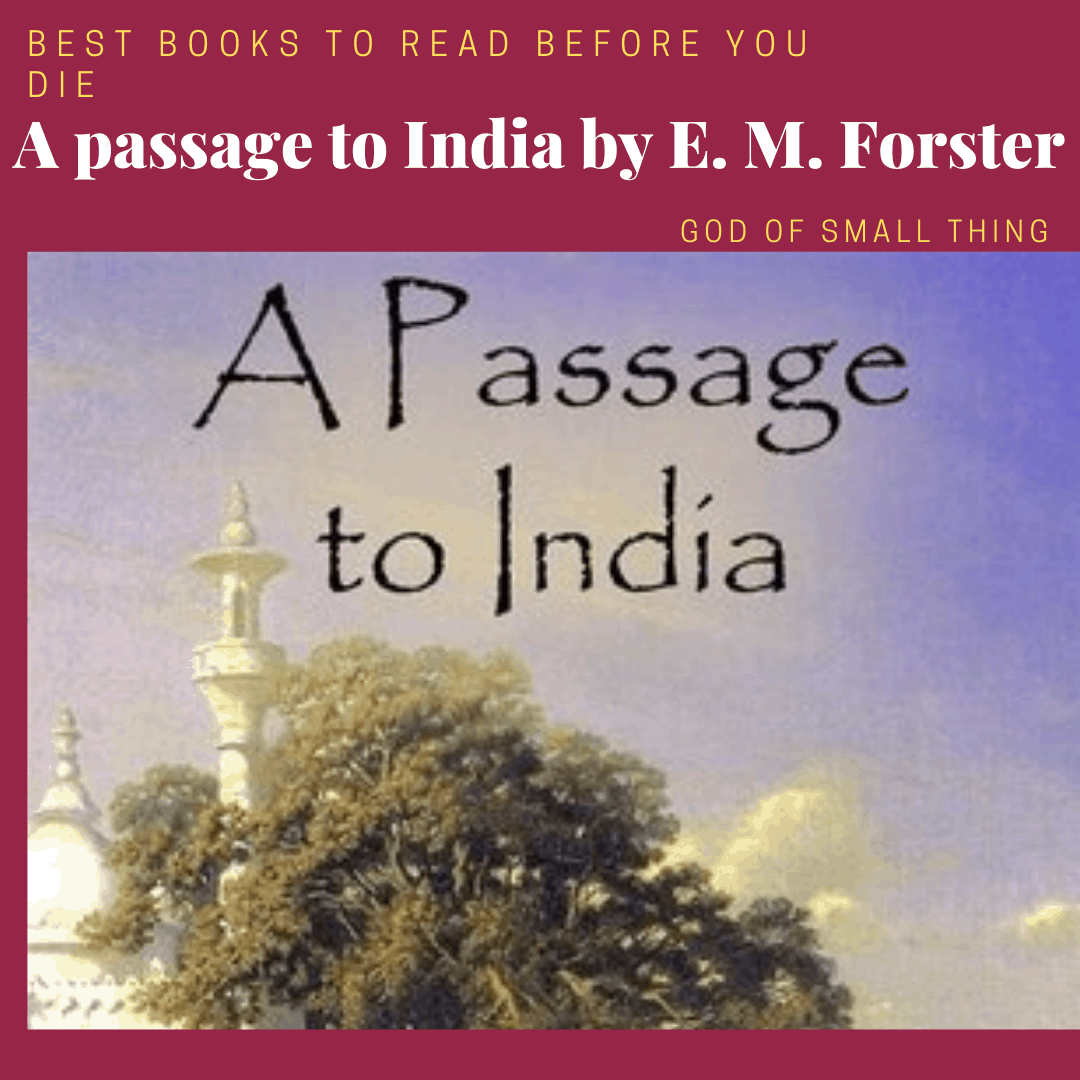 A passage to India is an English novel by author E. M. Forster who put himself against the backdrop of the British Raj and the 1920s Indian independence movement. It was chosen by the Modern Library as one of 100 great works of English literature of the 20th century and received the James Tait Black Memorial Prize for Fiction in 1924.
The book analyses the theme like The Difficulty of English-Indian Friendship, The Unity of All Living Things, the muddle of India, The book now serves as one of the truly great analyses of that imperial existence in the tradition of English literature.
Nevertheless, the novel also shows how connections tend to extend the gap between the English colonizer and the colonized Indian.
9. Pride and Prejudice by Jane Austen
It was published in 1813and is one of the most popular works of English literature. Mr. Bennet has five children, but when he dies, he can only pass his estate on to a male heir, causing tragedy for the family.
To stave off destitution one of the daughters will marry well. That strain drives the story, particularly for Elizabeth, the daughter of Mr. Bennet. The theme inflicts love, reputation, class, family, integrity, and gender.
  Elizabeth Bennet is the protagonist of the novel. Most of the events and characters are described from her point of view. through this novel readers gain access to new information and insights only when she does. Elizabeth wants to build an independent life for herself with a partner she truly loves and respects.
A third-person omniscient narrator talks of pride and prejudice. The protagonist has access to the character's thoughts and feelings and explains them to the listener. The novel's narrator also often makes comments regarding characters and their behavior. This book acquires some space in your library and in the list of the books one must read before you die.
10. Gulliver's Travels by Jonathan Swift
Is a prose parody of 1726 by Jonathan Swift, an Irish writer, and clergyman, satirizing both human nature and the fictional subgenre of the travelers. It is the best known full-length novel by Swift and is a masterpiece of English literature.
The theme includes The Body, Literature and Language, Narrow-Mindedness and Enlightenment, Perspective and Relativity, travel, truth and deception. Gulliver goes on four separate journeys through Gulliver's Journeys. Each journey is accompanied by a tempest. All four travels bring new insights to the life of Gulliver, and new opportunities to satirize England's ways.
The first ride is to Lilliput, where there is a big Gulliver and a few Lilliputians. At first, the Lilliputians seem nice, but for the ridiculous and bad creatures, the reader soon sees them.
The naming of Gulliver is probably an allusion to Proverbs 31 King Lemuel who was a weak-minded prophet. Swift may also be connected to a common mule, a half-ass, half-horse animal considered to be stubborn and stupid.
11. Charlotte's Web by E. B. White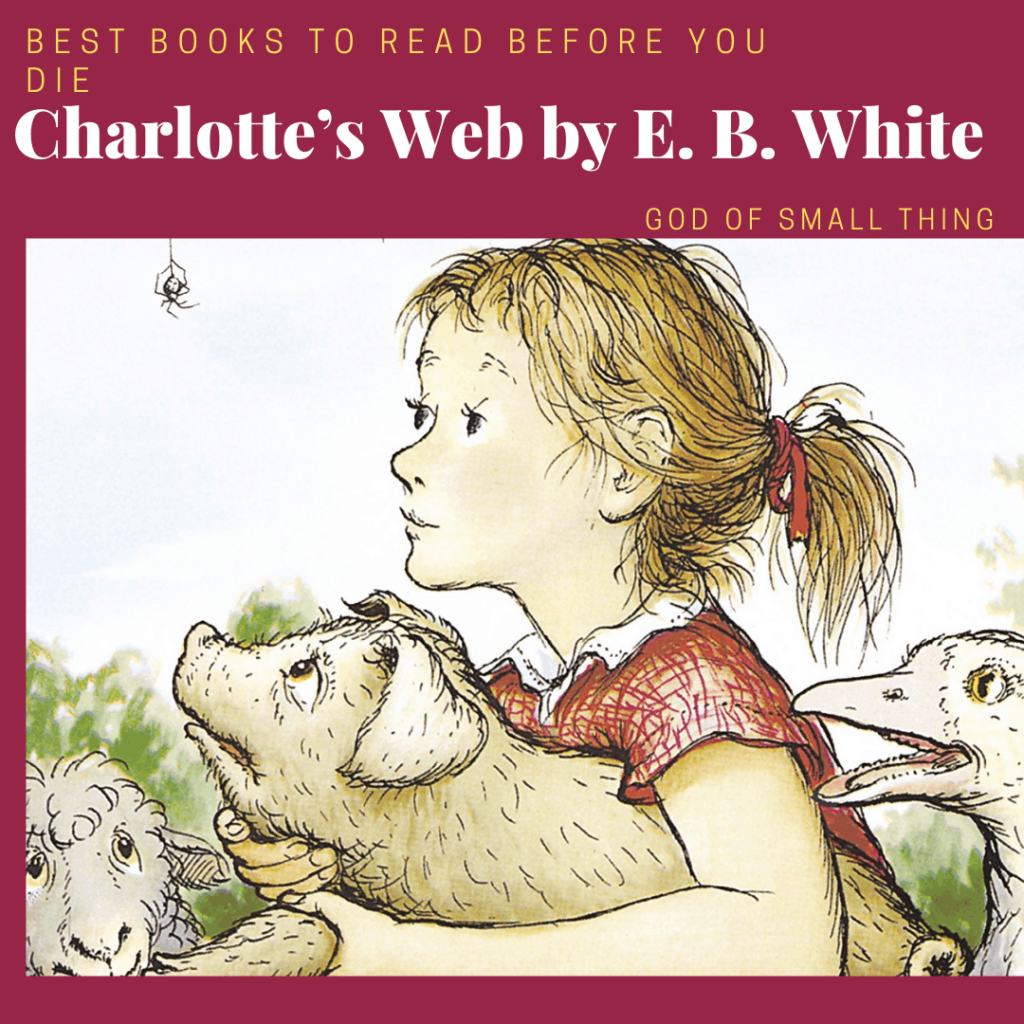 It is illustrated by Garth Williams; it was published by Harper & Brothers on 15 October 1952. The novel tells the story of a pig named Wilbur, and his relationship with Charlotte, a barn spider. When Wilbur is in danger of being killed by the farmer, Charlotte sends notes in her web to thank Wilbur for persuading the farm to let him stay.
It's a major theme seen throughout Charlotte's web and put forward by Charlotte's spider web. Charlotte's network acts as a barrier dividing two dimensions according to Norton D. Kinghorn. Such worlds are the realm of life and death. Scholar Amy Ratelle claims that all through the book, through Charlotte's constant killing and eating of flies, making the concept of death normal for Wilbur and the audience.
  It also brings in the concept of change and innocence.
12. Palace of illusions by Chitra Banerjee Divakaruni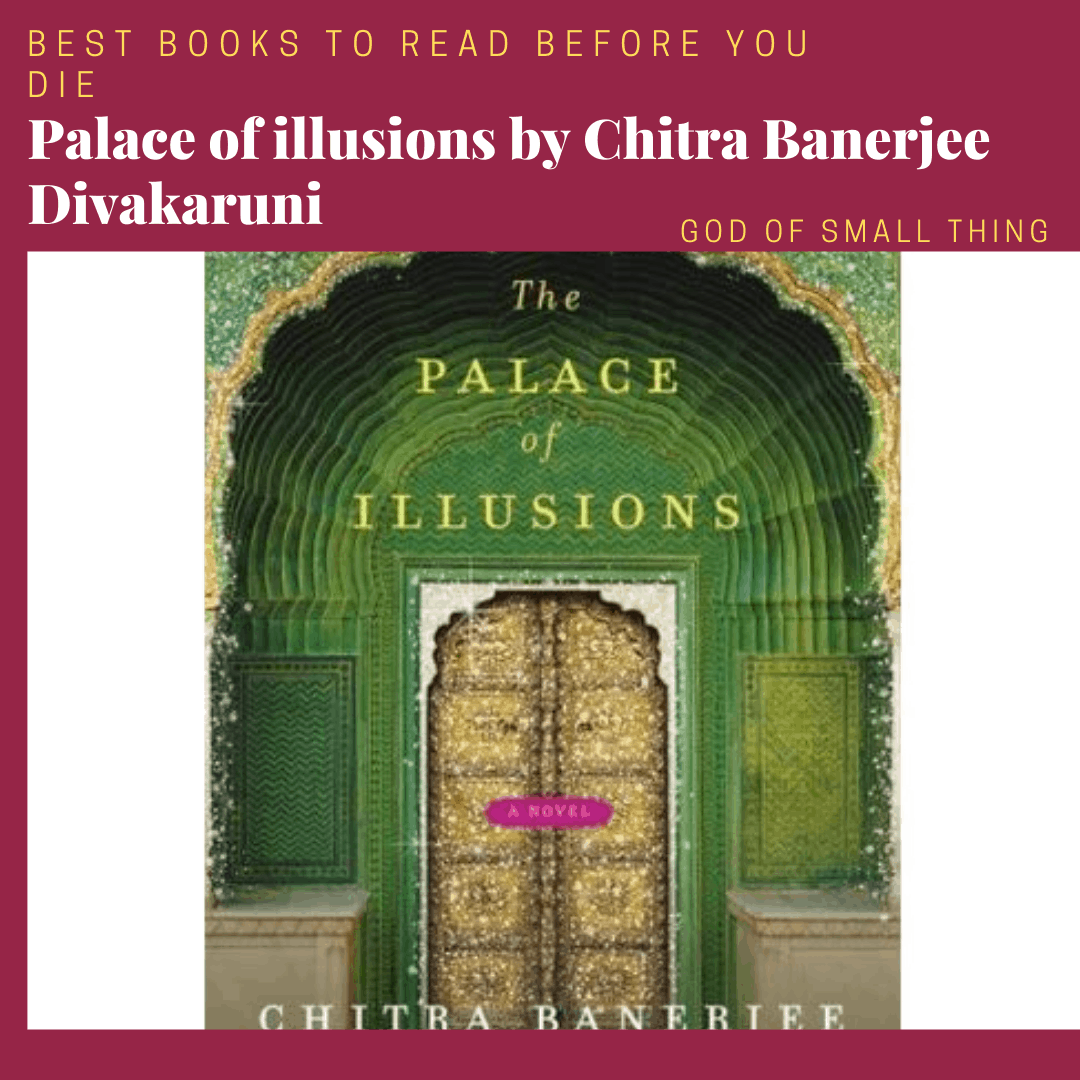 It is a newly ignited interest in historical or mythological fiction attracted me to Chitra Banerjee Divakaruni's magnetic plotline of' The Palace of Illusions. This novel is a mythological story with a storyline woven around the Mahabharata, combined with a Draupadi, a female narrator. To learn about a female perspective in a patriarchal society. this book is necessary to read and learn about Draupadi's experiences in an epic.
From being born from fire to her deathbed, Draupadi's life forms the story of this riveting tale.
The plot includes details of her relationship with her brother; the alienation she felt in her father's palace; the relationship with her sister, Sikhandi her swayamvar, which otherwise had subsequent motives; her life as the wife of the five Pandas; and how she triggered a catastrophic war. The best thing about the characterization of Chitra Divakaruni is that she hasn't pitifully depicted Draupadi. 
Draupadi is portrayed as a powerful woman with shades of white and brown. All the layers of its character are brought to the surface skilfully. She's portrayed in the right place as a woman having her brains in the right place. Her intense spirits, her pride, the tinge of resentment she harbors, her daily battle with herself, and so on, are all efficiently narrated. 
Chitra Banerjee's writing style is incredibly engaging. In a beautiful story, all of Mahabharata's epic scenes are sequentially knitted together. These are well-paced, and the reader has a perfect sense of their chronological order. The book is lined with fine lines and written with a good vocabulary. The author has an enthralling storytelling craft.
These are the list of 12 books that every person must read in their lifetime. It's a mix of fiction, action, crime and detective, science, history, fantasy, satire, and romance. these books have been best sellers and still sold exclusively. These books act as a game in everyone's library.
Book Review: A romantic bestseller, 'Our Impossible Love' is centered around the growing up years of a young Aisha, her journey of self-discovery as a woman and love. Our impossible love book review
10 best non-fiction books to read before you die
Love reading Factual and informative and real stories based books and novels? Here are our personal recommendations of the best non fiction books to read before you die
1. A Brief History of Time by Stephen Hawking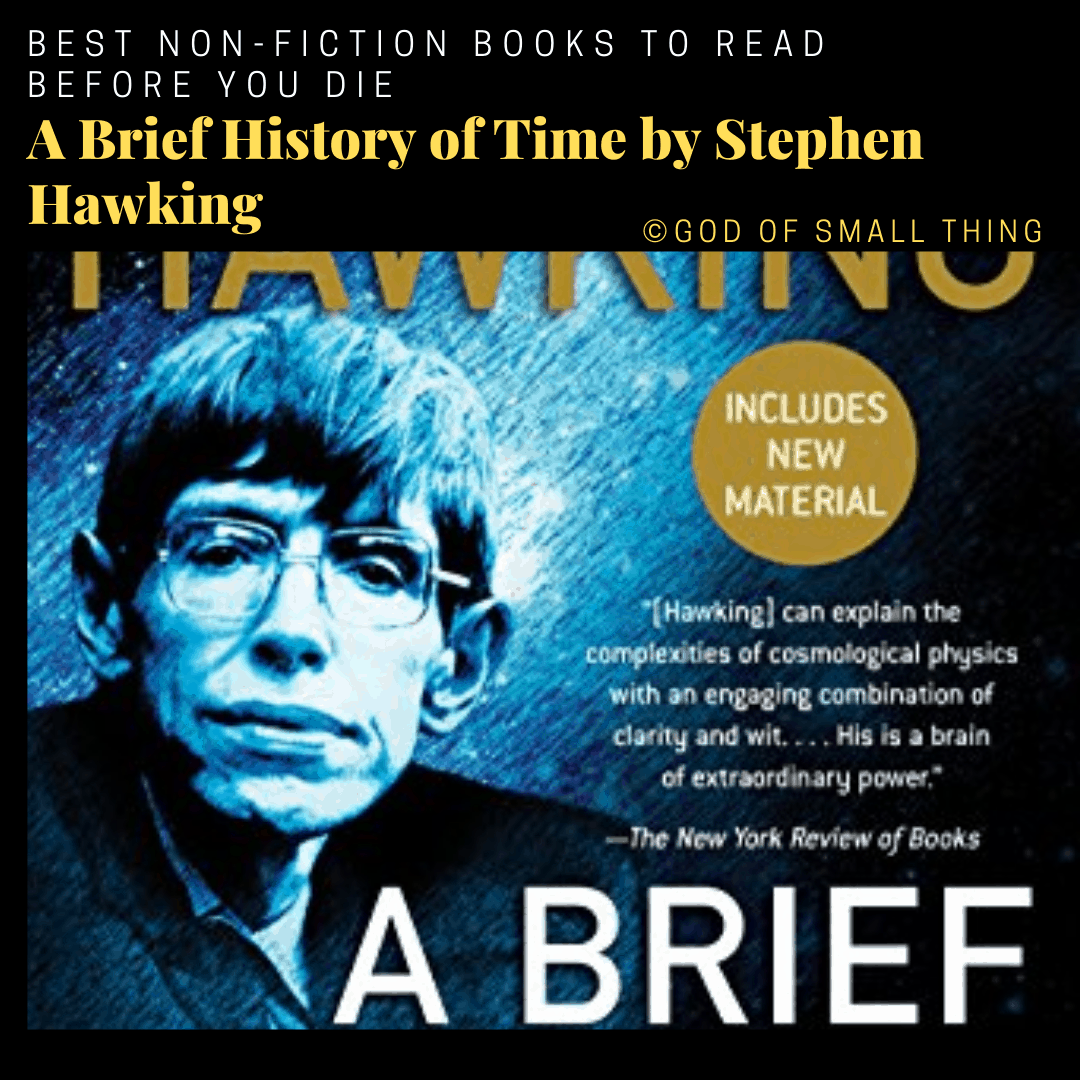 From the Big Bang To Black Holes- British scientist Stephen Hawking's popular science book on cosmology. It first appeared in 1988. Hawking wrote the book for writers who don't have a vast knowledge of the universe and people who just want to learn something new.
In A Brief History of Time, Hawking writes about the creation, origin, growth and ultimate destiny of the Cosmos in non-technical terms, which is the focus of the study of astronomy and contemporary physics. He talks about basic concepts such as space and time, basic building blocks that make up the Universe and the fundamental forces that rule it.
2. The diary of a young girl by Anne Frank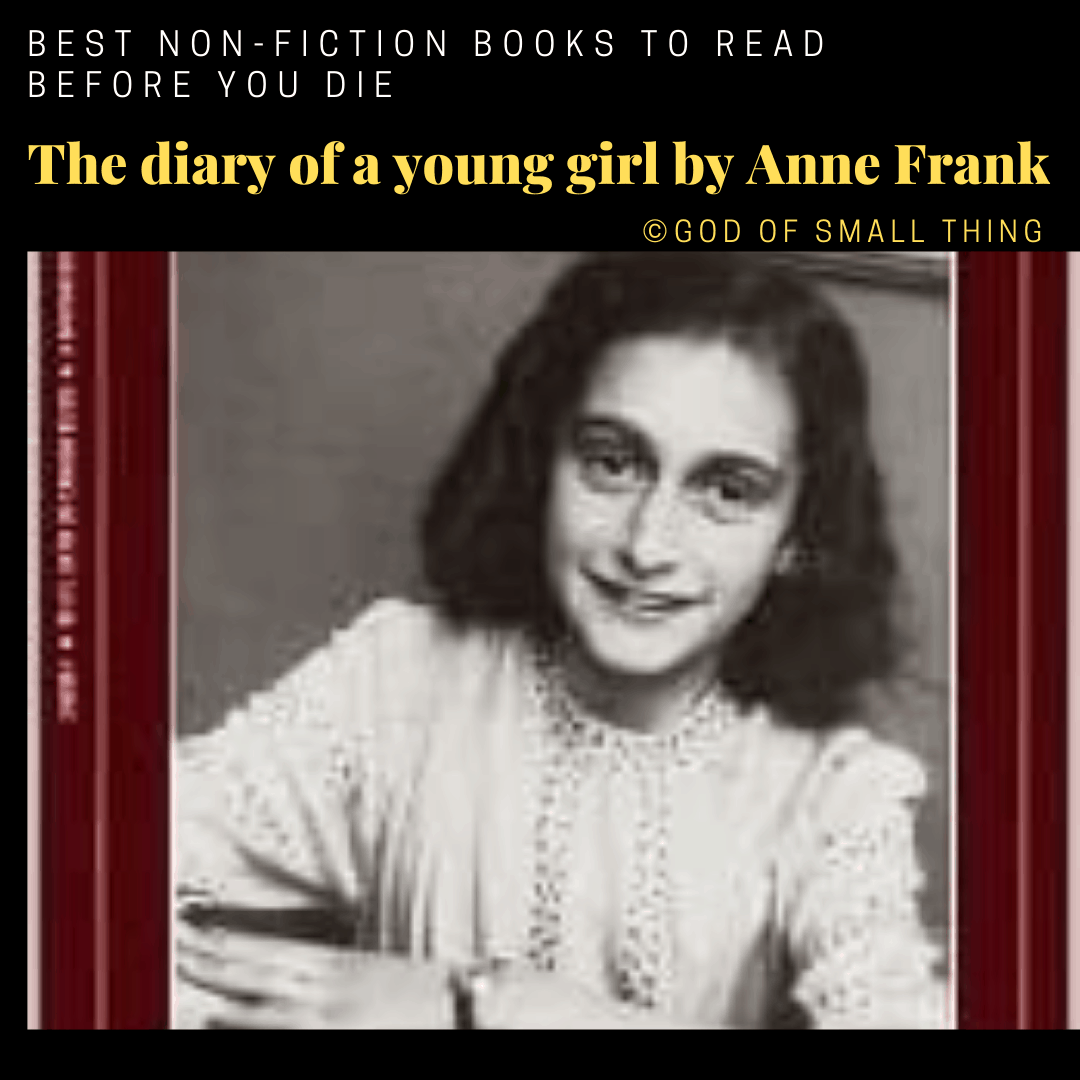 Anne Frank's Diary is a book of the Dutch language diary. it was written while she was in exile with her family during the Netherlands Nazi occupation for two years.
The family was captured in 1944 and in 1945 Anne Frank died of typhus in the concentration camp of Bergen-Belsen. Miep Gies saved the book and gave it to Anne's uncle, Otto Frank. he was the only survivor known to the world, just after the war had ended. The book has been published in over 60 languages, since then.
If only the diary of Anne Frank was the figment of somebody's imagination. If it appeared that this spirited, intelligent and articulate child in Belsen concentration camp hadn't died along with so many others and that the holocaust had never happened, that would be a wonderful thing, but it did happen, and that makes reading this journal even more tragic.
3. The new Jim Crow by Michelle Alexander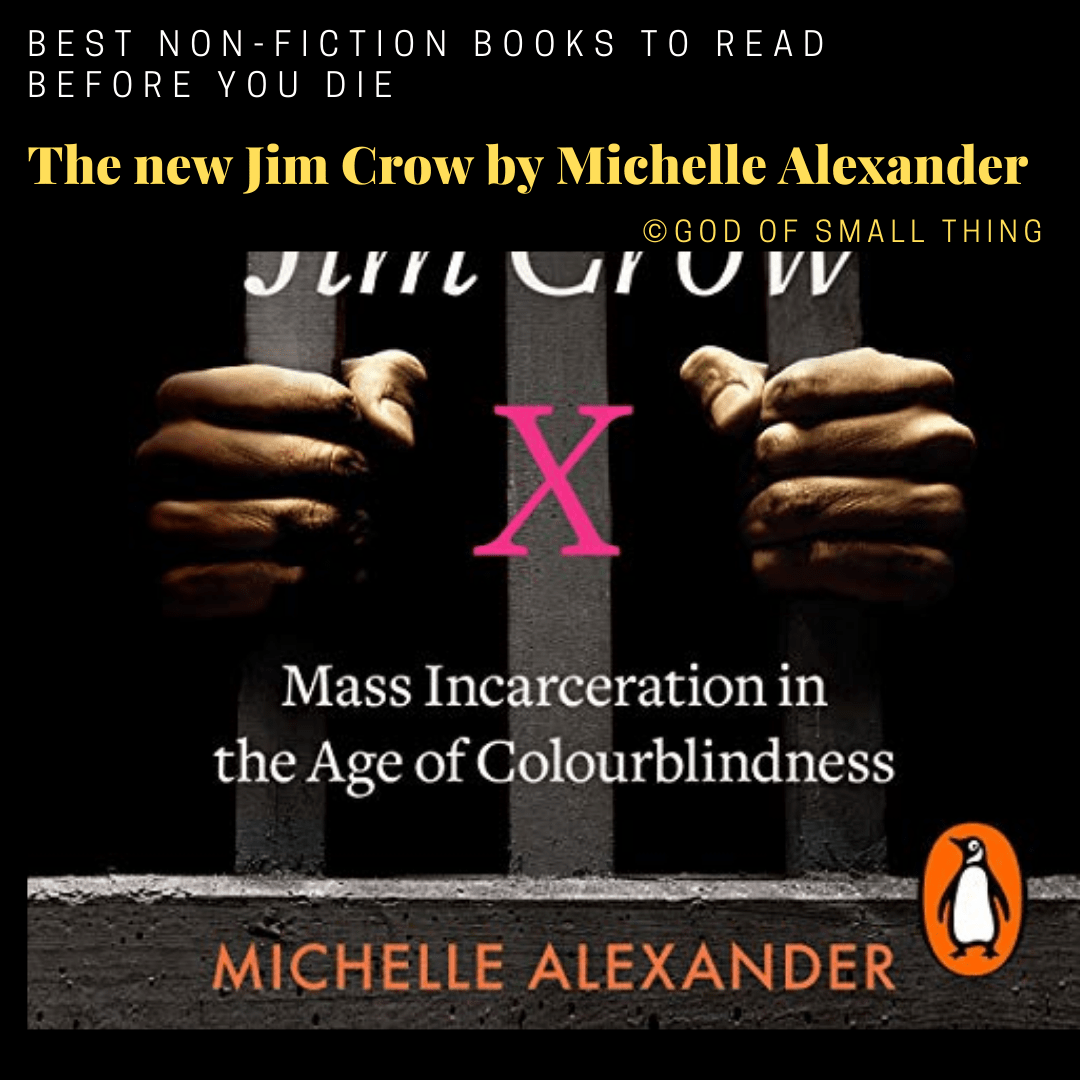 It was written in 2010. Is a novel by civil rights litigator and legal scholar Michelle Alexander. The book discusses race-related issues unique to African-American males and US mass incarceration. Alexander acknowledged that prejudice against African-American males remains widespread among other minorities and socio-economic deprived groups.
4. Bloodlands: Europe Between Hitler and Stalin by Timothy D. Snyder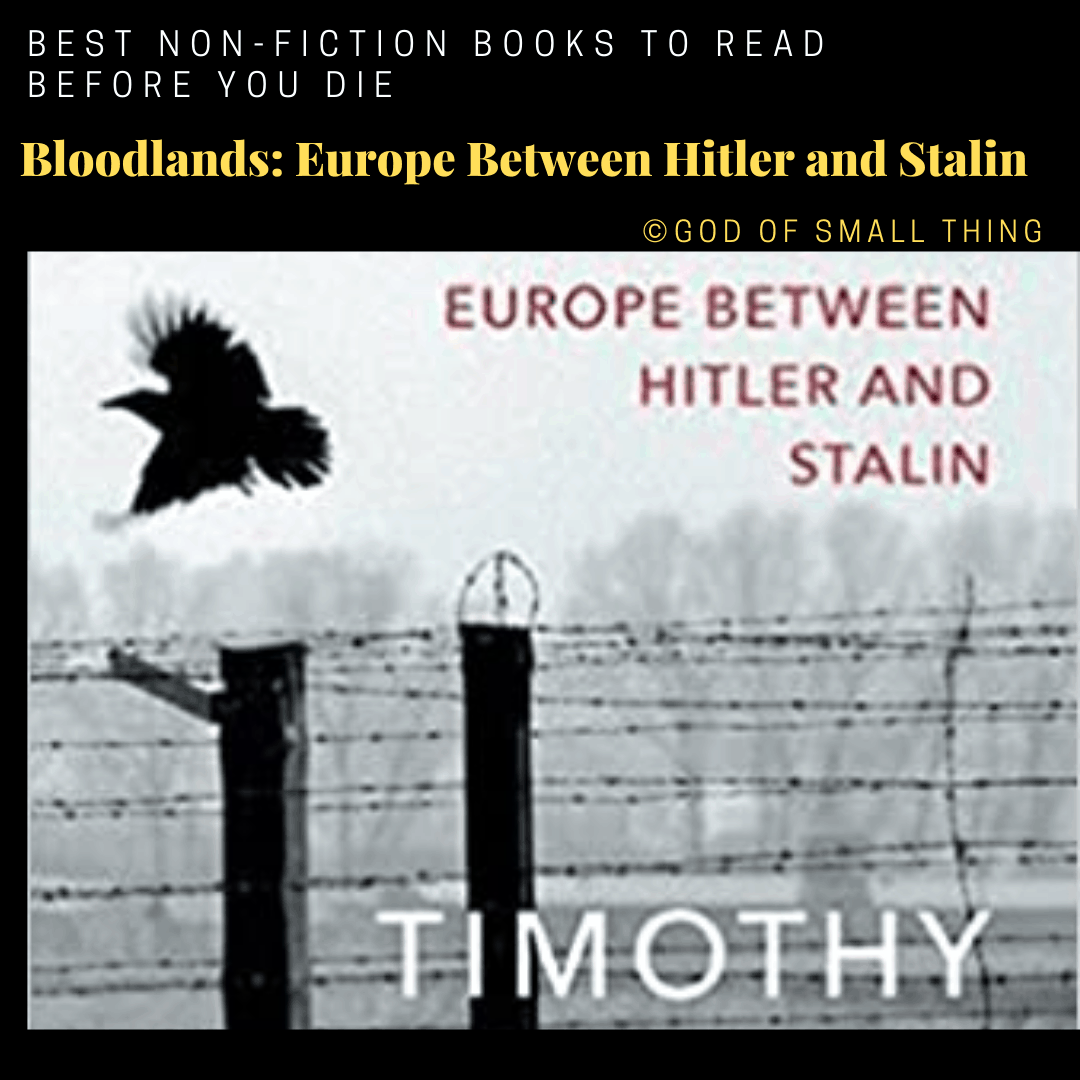 It is a book by Yale scholar Timothy D. Snyder first published on 28 October 2010 by Basic Books. In the novel, Snyder explores the political, cultural and religious history related to a specific region in Central and Eastern Europe where, between 1933 and 1945, the Soviet Union of Joseph Stalin and Nazi Germany of Adolf Hitler committed mass killings of an estimated 14 million non-combatants.  The bulk outside Holocaust death camps.
Snyder's theory is that the 'blood lands,' a territory that is now Poland, Belarus, Ukraine, the Baltic States, north-eastern Romania, and the westernmost fringes of Russia, are the regions where the Stalin and Hitler regimes, given their opposing aims, have engaged in order to maximize poverty and bloodshed several times more than any other region.
5. The Warmth of Other Suns by Isabel Wilkerson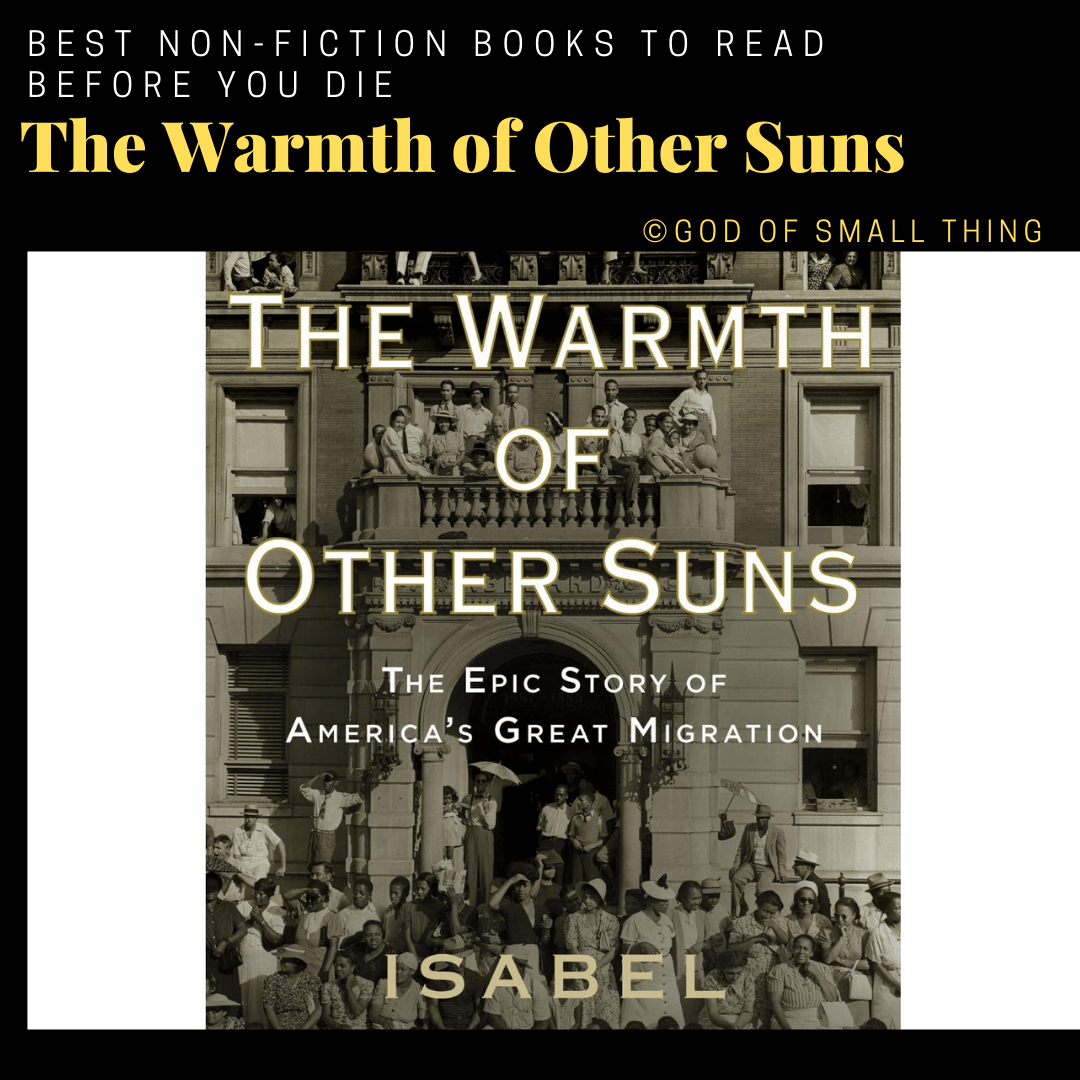 The Epic Story of America's Great Migration- It is Isabel Wilkerson's historical study of the Great Migration, which has won the National Book Critics Circle Award among other accolades.
This work tells the story of the Great Migration and the Second Great Migration, the migration of African Americans to the Midwest, Northeast, and West from about 1915 to 1970 from the Southern United States. A general history and statistical analysis of the entire period are interconnected by the novel.
It contains the biographies of three people: the wife of a sharecropper who left Mississippi for Chicago in the 1930s, named Ida Mae Brandon Gladney; the farmworker, George Swanson Starling, who left Florida for New York City in the 1940s; and the doctor who left Louisiana in the early 1950s, Robert Joseph Pershing Foster, who moved to Los Angeles.
6. Between the World and Me by Ta-Nehisi Coates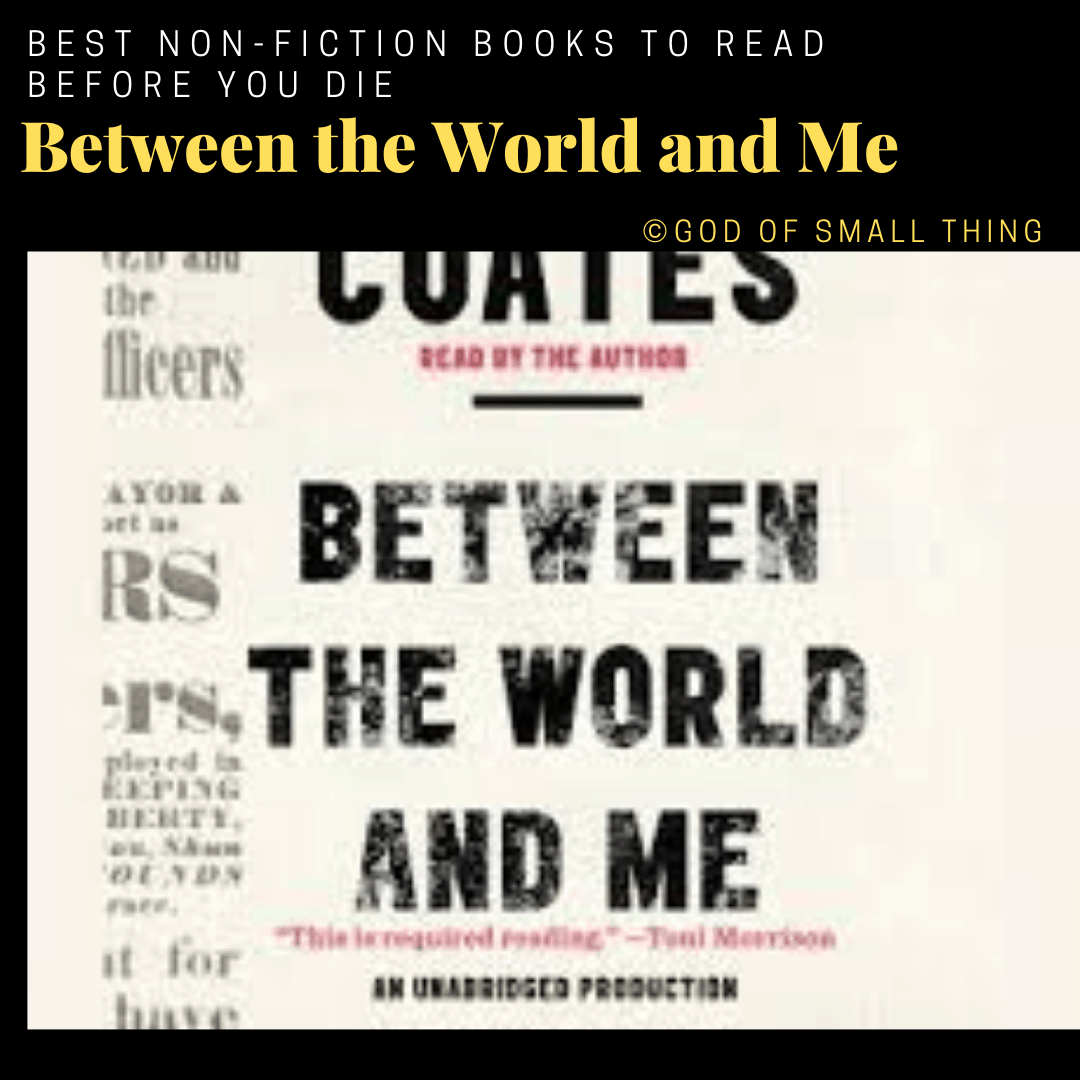 It is a nonfiction book illustrated by Spiegel & Grau and written by Ta-Nehisi Coates in 2015. It is written about the emotions, symbols, and experiences involved with being Black in the United States as a letter to the teenage son of the poet. Coates recapitulates American history and describes the "racist violence weaved into American culture" to his family.
Coates draws from his Baltimore youth's abbreviated, autobiographical narrative. these describe how institutions such as education, police, and even "the streets" control, disrupt, and threaten to disembodied Black men and women.
7. The invention of nature by Andrea Wulf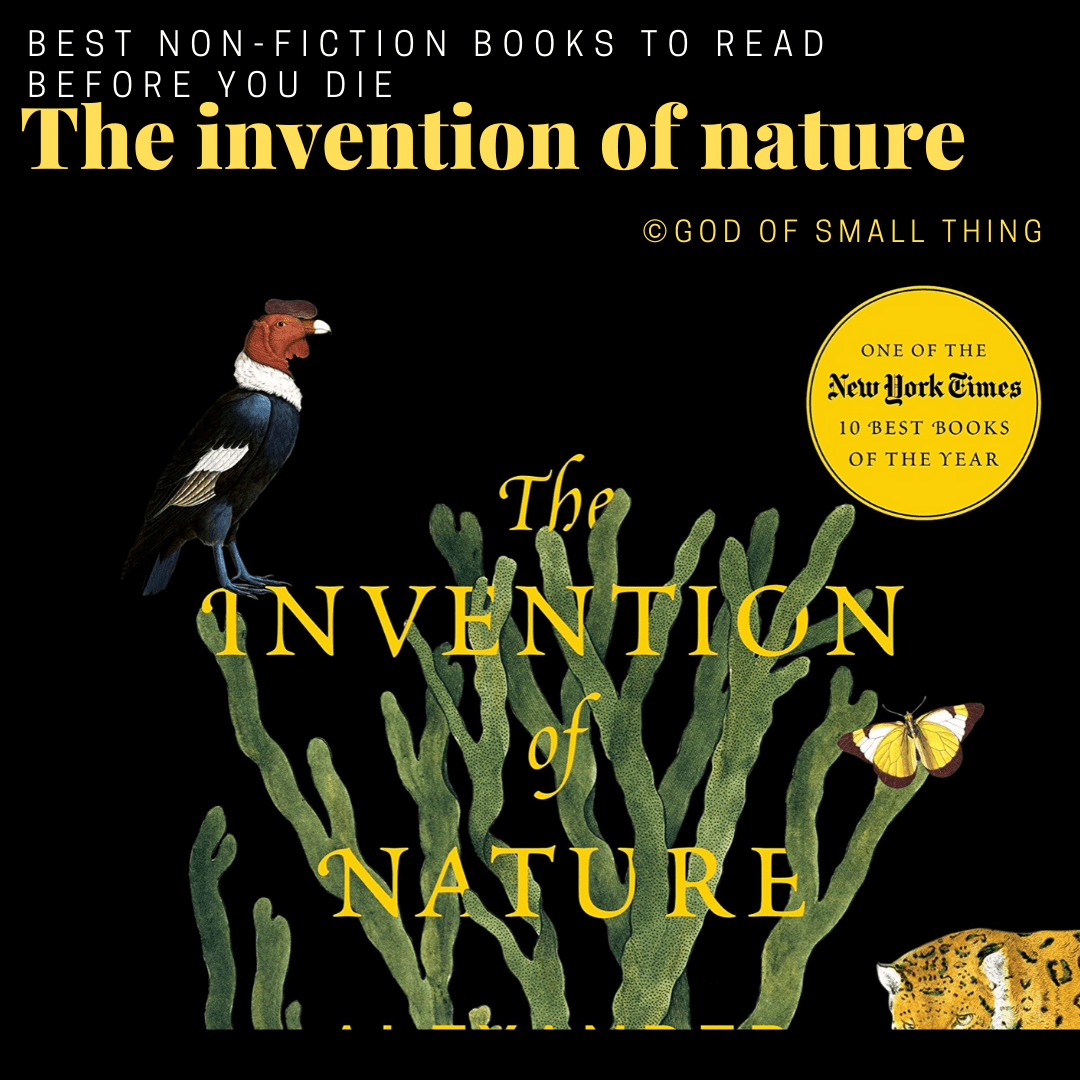 The 2015 biography of the 18th-century German naturalist Alexander von Humboldt is one of the most famous men of his day, for whom hundreds of villages, rivers, oceans, glaciers and more are literally named,  is so much more than the tale of one life.
Apart from chronicling a strikingly fruitful moment in the history of Western thought, Wulf shows a real forebear of today's biodiversity in Humboldt, a jack-of-all-trade physicist less concerned with restricting the natural world to its constituent species than with our role in a larger community.
8. Dark money by Jane Mayer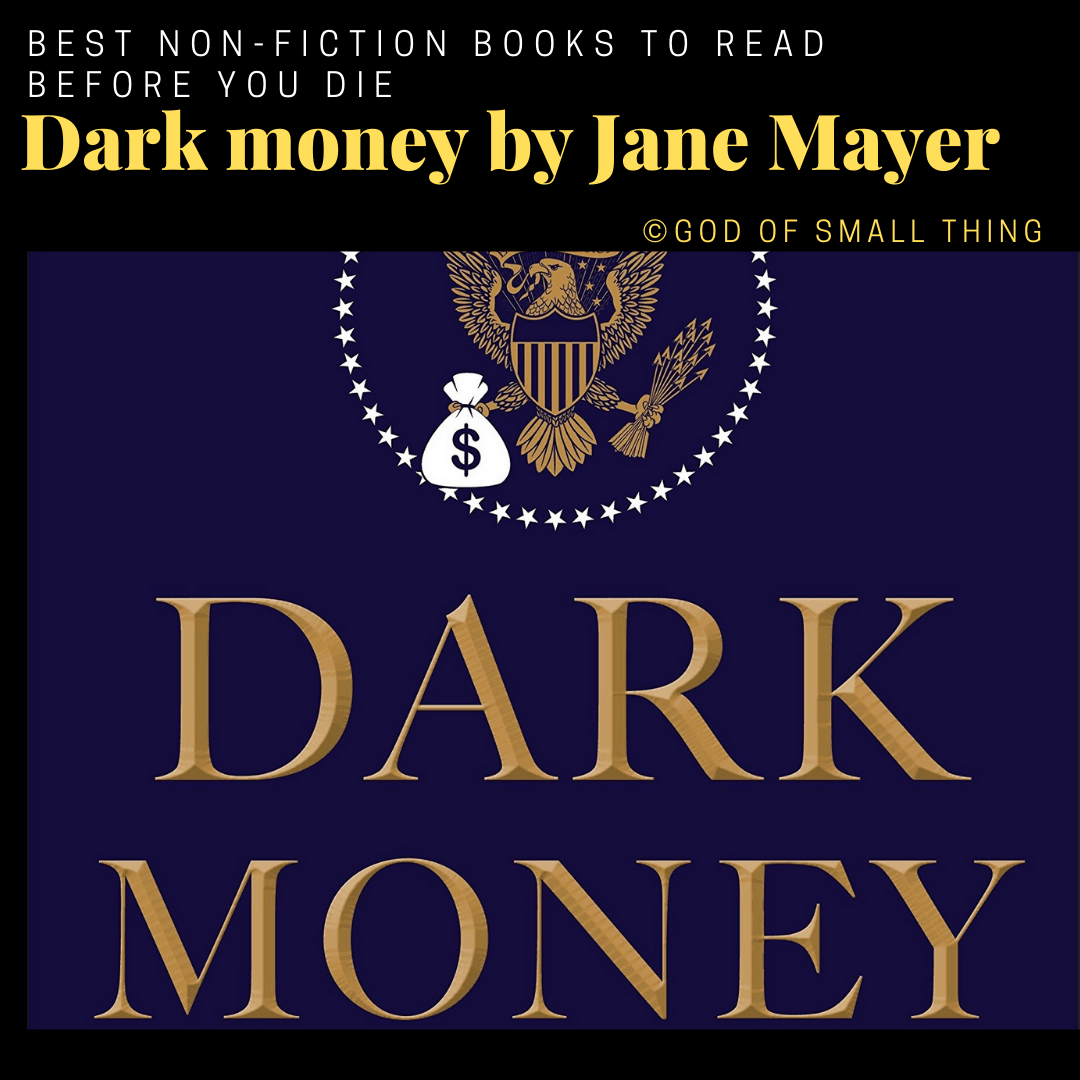 Is a non-fiction book about a network of extremely wealthy conservative Republicans written by American investigative journalist Jane Mayer.
It is a historical document of what happened to America as a small group of plutocrats financed the emergence of political candidates who supported policies and beliefs that had until then been known as part of the Republican Party's fringe right-wing.
Mayer describes this group as "a small, rarefied group of hugely wealthy, archconservative families that for decades poured money, often with little public disclosure, into influencing how Americans thought and voted."
9. The beast by Oscar Martinez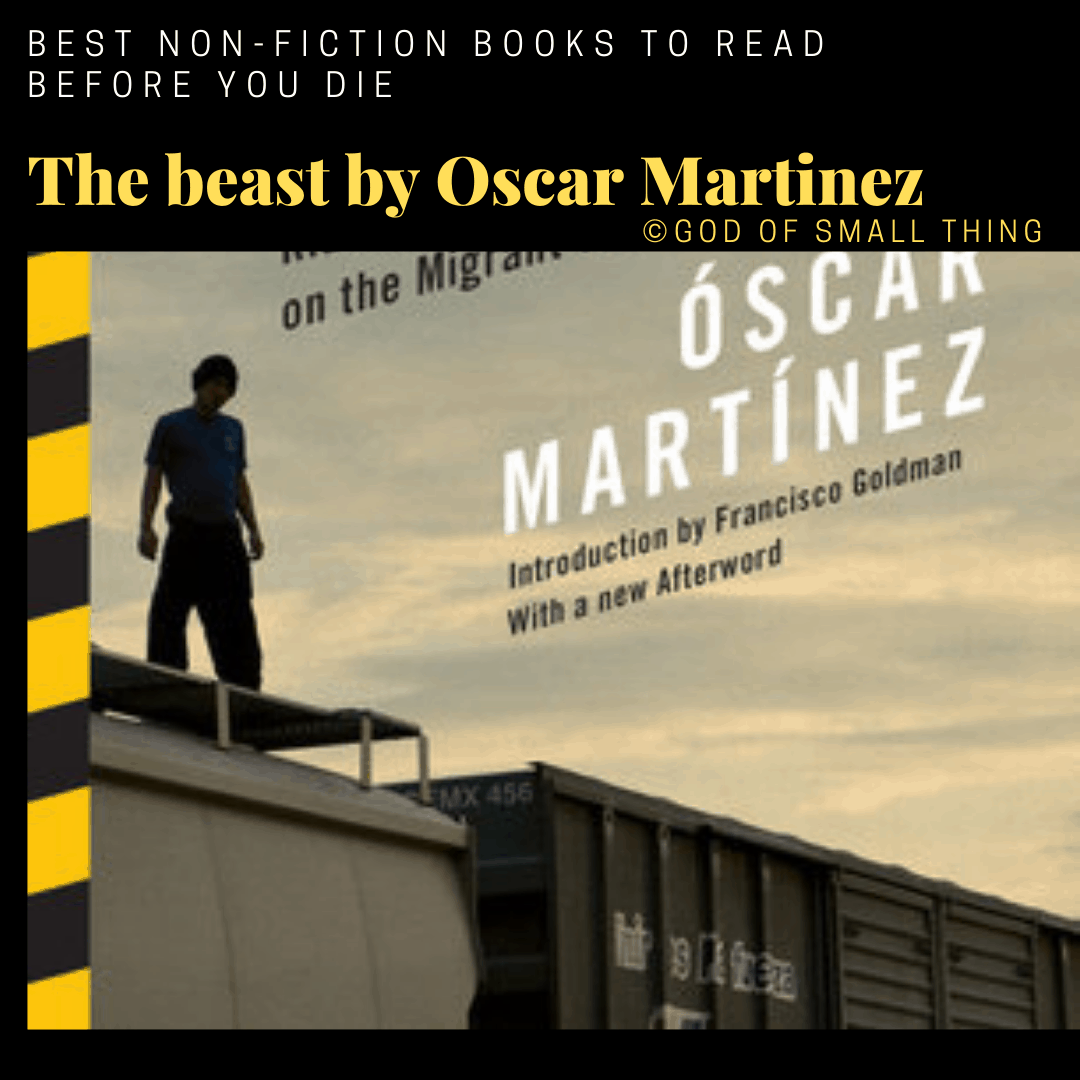 He was a spectator and a chronicler of the ground-level effects of the war on drugs, reporting from all over Latin America with a particular focus on Central America and his hometown El Salvador, where more recently he reported about the gruesome society of MS-13 and other narco-cliques that consolidated their control.
He had mapped the fate of refugees running the horrible gauntlet around borders and through narco-controlled territories before that. Martinez rode the infamous train known as "The Beast," gathering the tales of those who went north on this dangerous journey.
While violence is not exclusively the subject of the novel, Martinez explores the direct effects of organized crime at regional/global level, as well as the illegal groups that spring up to the vulnerable.
10. Evicted by Matthew Desmond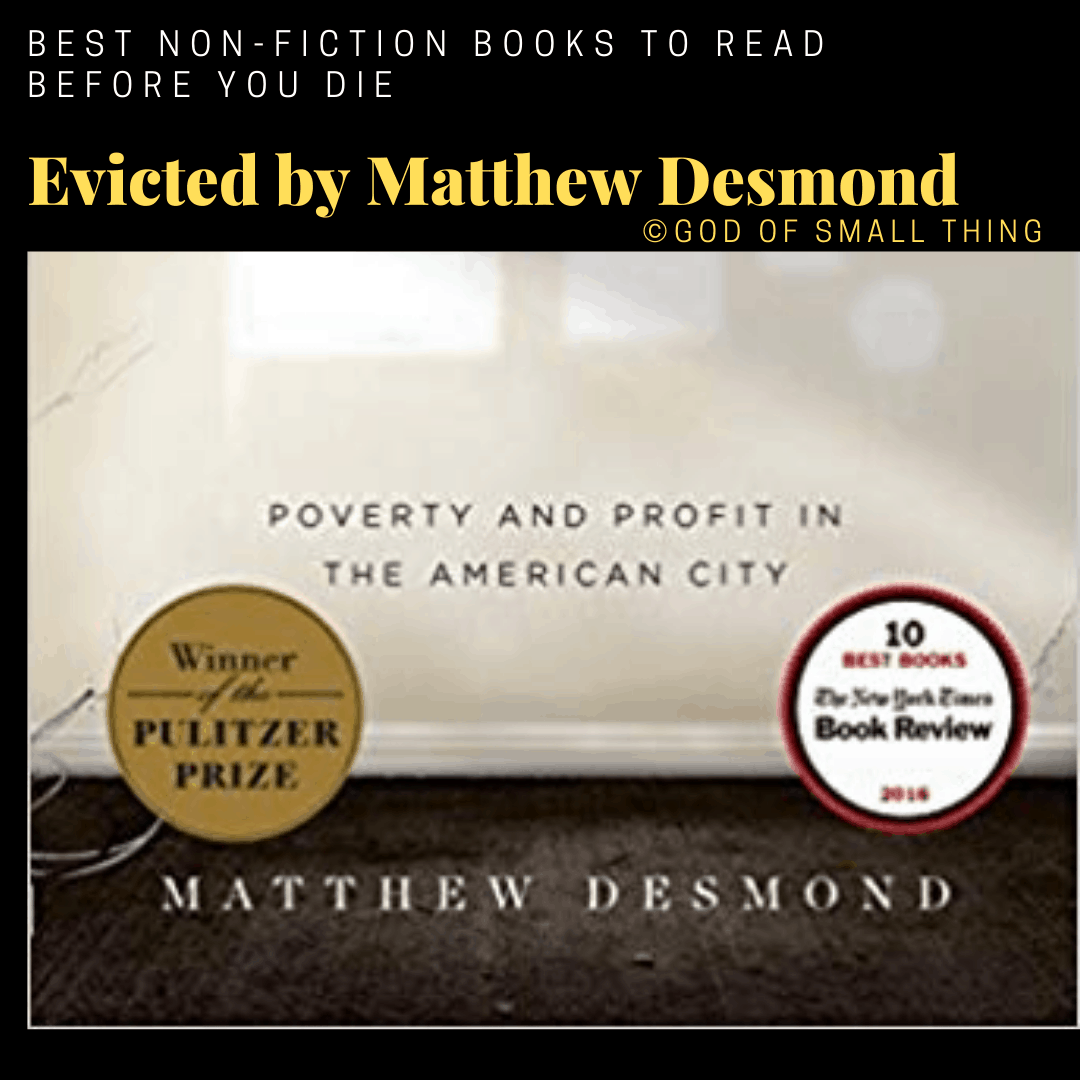 There are more evictions occurring in the United States today, per capita, than there was during the Great Depression. As it turns out, there's plenty of money to be made from poverty— not for those who need it, of course, but for the landlords who orchestrate the kind of housing turnover that traps people into deeper and longer debt loops. Poverty in America has long been associated with moral failure, but as Matthew Desmond's Evicted shows in great detail, it is with those who would take advantage of such structural and cultural iniquities if there were any moral failure occurring.
Book review: Till the last breath by Durjoy Dutta. Download Till the last breath pdf link inside as well.
10 best fiction books to read before you die.
There is a famous saying that books can increase your lifespan, lower your stress and boost your intelligence. It is always advised to own a book of your own on which you can mark without any guilt. Books are something that always remains with the person bringing back various memories an incidence, and helps revive in the past. So here are top 10 best fiction books to read before you die
1. The au pair by Emma Rous
Au Pair is a gently gothic psychological thriller that focuses on one woman's fear of not being biologically linked to her own kin. The idea is great, and you will end up reading the book in a day. Seraphine Mayes and her twin brother Danny were conceived at their family estate on the coast of Norfolk in the middle of the summer in a yellow-bricked, seaside, family farm.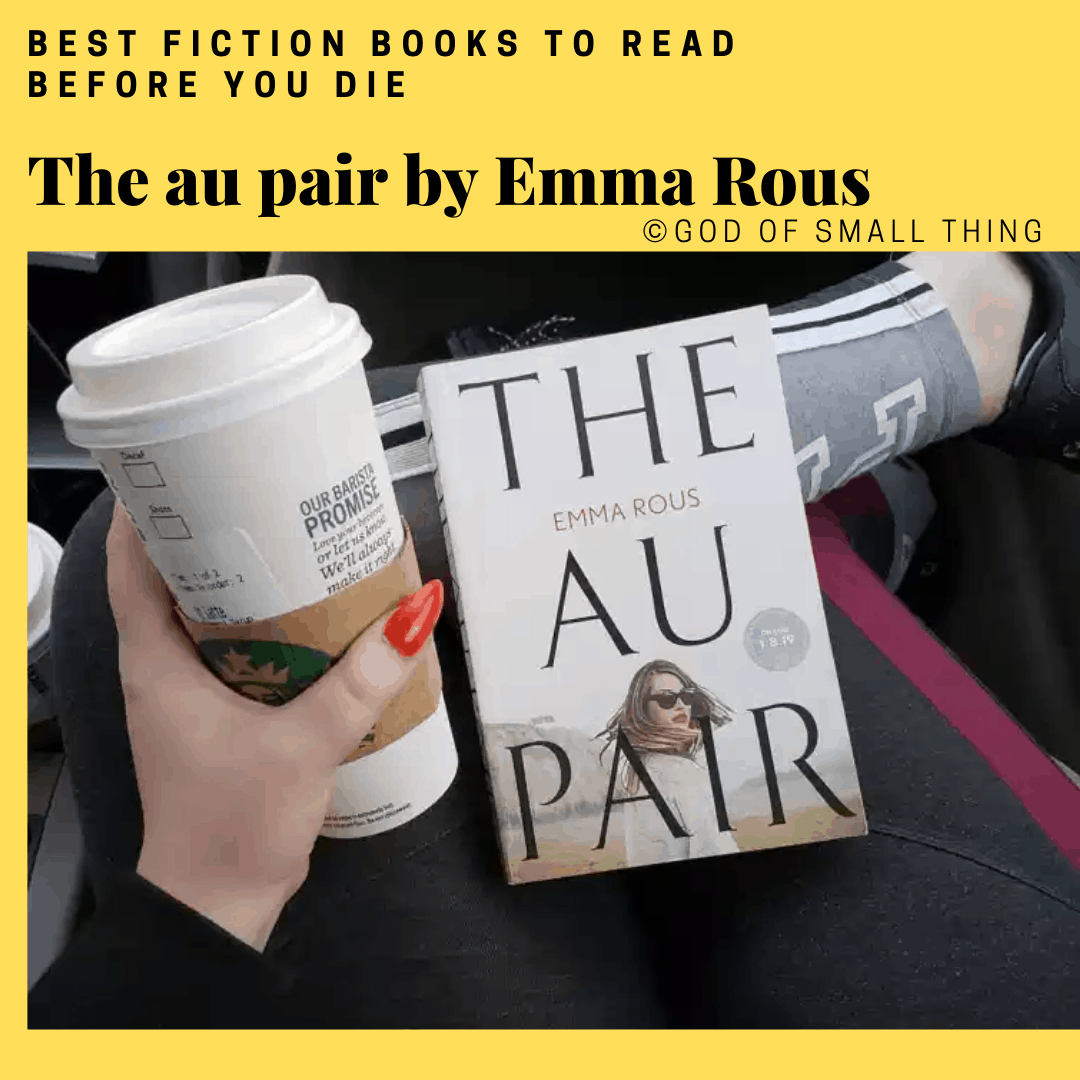 Within hours of her arrival, her mother threw herself out of the rocks, the au pair fled and the village was filled by whispers of black cloaks, changes and the aloof family who pulled a female nanny into their inner circle.
Emma Rous combines contemporary fiction with suburban noir in a stylistic way, setting her mystery at a country home. It is one of the best fiction of 2019 that one must-read.
2. 99 percent mine by Darcy Barrett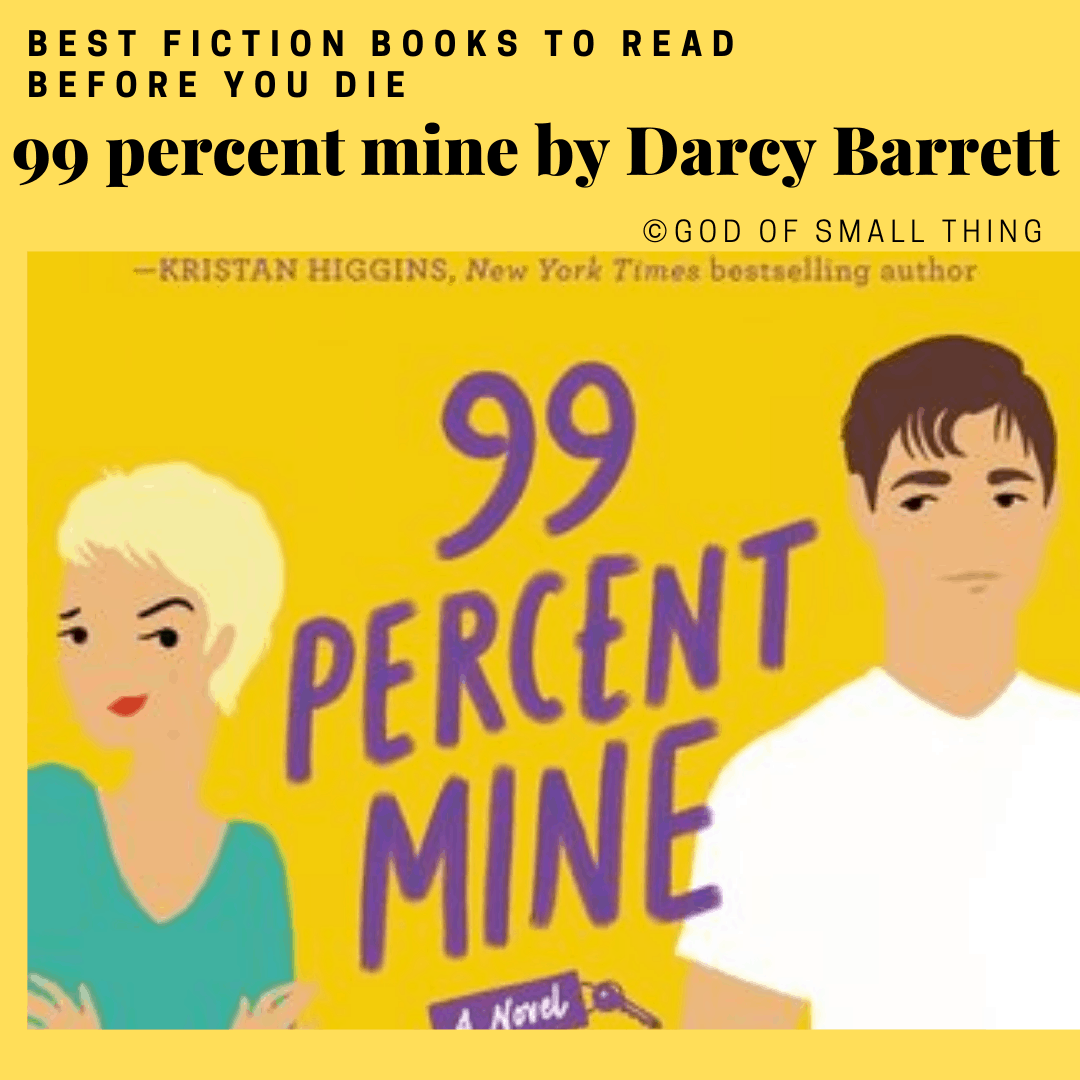 It was a mixed sack of feelings and emotions. Darcy Barrett's carried out a global men survey. She's traveled the world, and can categorically say no one measures up to Tom Valeska, whose only fault is that Darcy's twin brother Jamie first saw him and named him as his best friend forever.
Tom's off limits and loyal to her brother, 99 percent, despite Darcy's best efforts. That's the problem of finding her dream man at the age of 8 and peaking at the age of 20 in her career. she had to learn how to settle for good enough. It is one of the best fiction books to read with a pinch of romance.
3. American spy by Lauren Wilkinson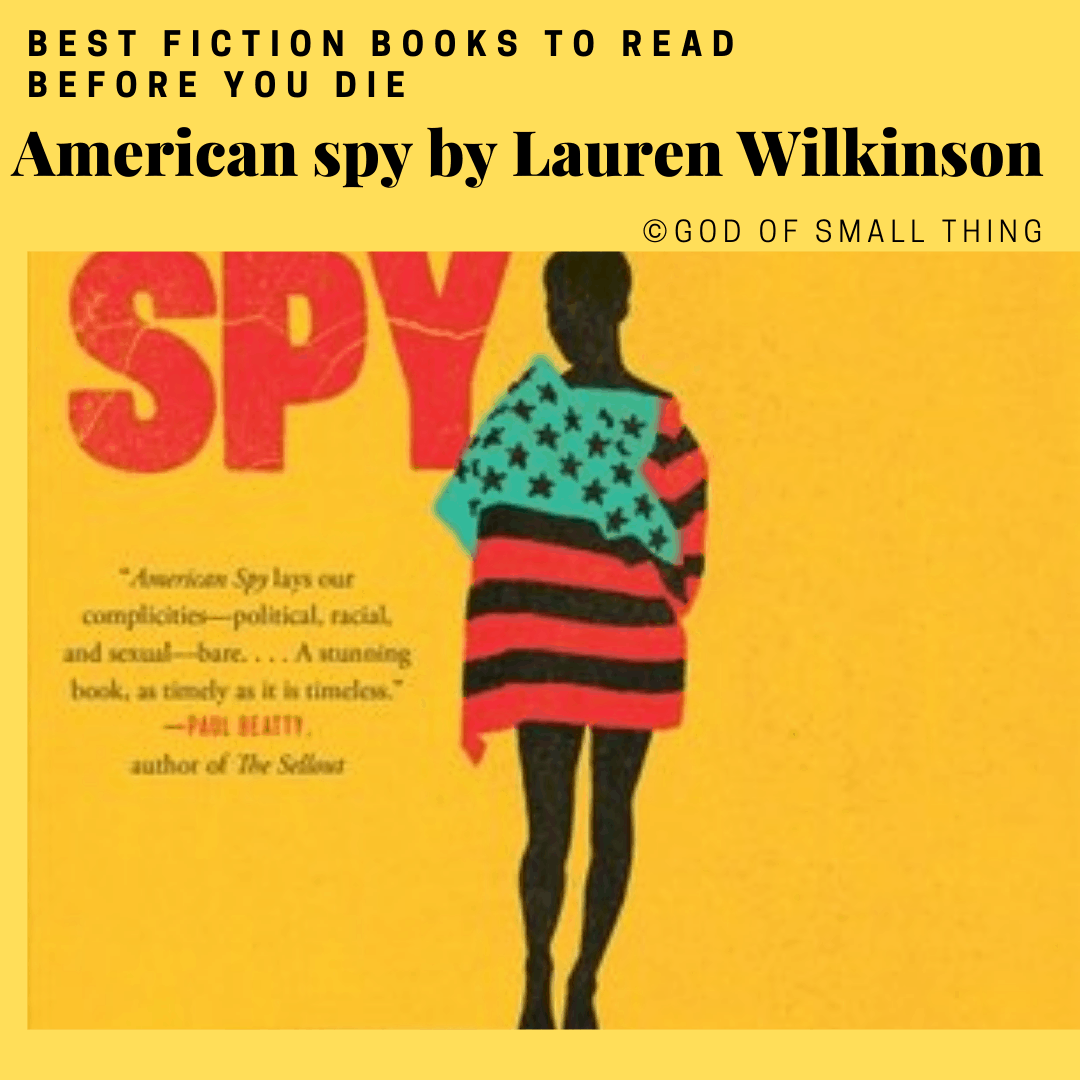 It was published by Random House in February 2019. Barack Obama has included a book on his summer read list for 2019 as the best fiction. In 1986, the heart of the Cold War, and Marie Mitchell is an FBI intelligence agent.
She's smart but she's also a young black woman working in an old boys ' club, and her future has stalled out. she's rejected for every high-profile team and her days are packed with monotonous paperwork.
He says yes when she has given the opportunity to join a clandestine task force to overthrow Thomas Sankara, Burkina Faso's charismatic, progressive dictator whose communist ideology has made him a target for American interference.
She secretly admires the work that Thomas does for his country. And she still grieves over her sister's mysterious death. whose case in the first place guided Marie to that career path. A part of her believes that she has been offered the job due to her looks and not her talent. Well if you haven't read this then it's high time to grasp this best fiction novel.
4. The body in question by Jill Ciment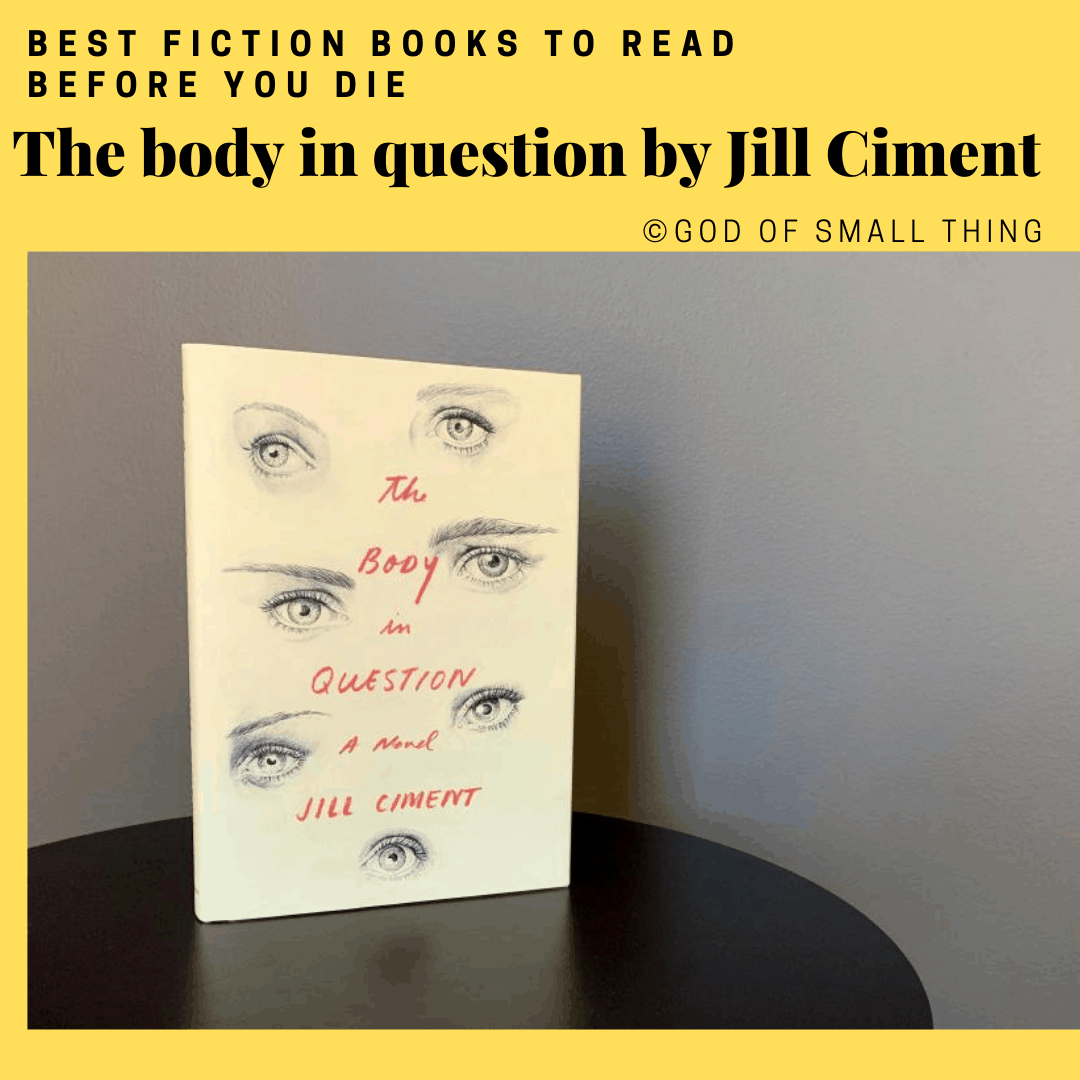 A dramatic, superbly written legal thriller that relies on the trial and not the defendant. A teenage girl is charged with killing her baby brother and the jury of six is charged with giving the verdict.
The author who, apart from unraveling the story of a baby's tragic death, tells the story of an unlikely relationship between two members of the jury and how the jurors react to each other. 
The narration makes the plot original and captivating. The trail itself is very fascinating as nobody knows anything more than the others. So just sit, observe, make notes and think, think, think.
It's full of court drama, jury discussions/happenings behind the scenes, deliberations, side affairs, domestic complications, controversy and so much more.
5. Disappearing Earth by Julia Phillips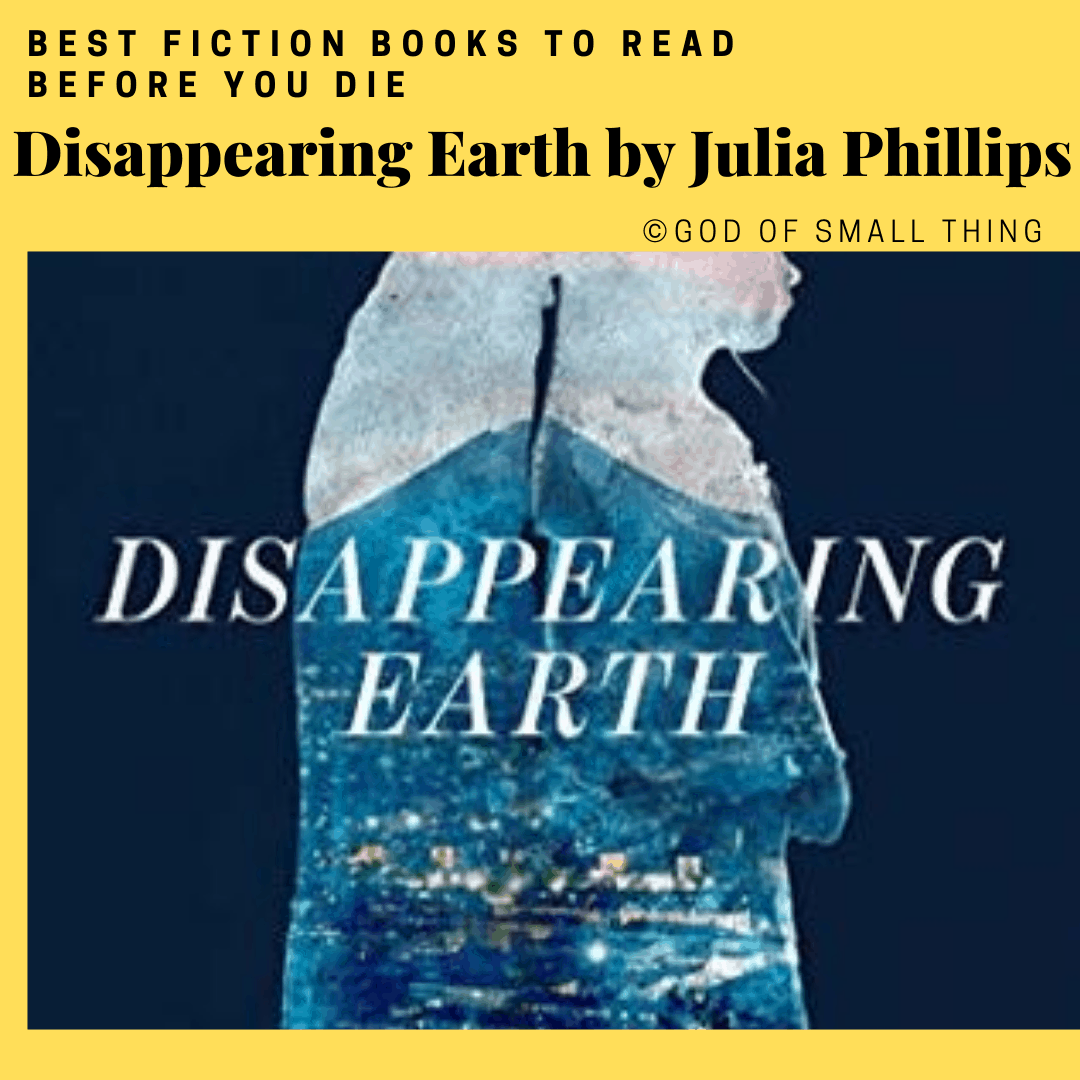 The disappearance of Earth is quite a remarkable best fiction novel. At the center of the book, there is a missing person mystery, but no one should go into it expecting a typical mystery.
Here, Phillips begins on the remote peninsula of Kamchatka, in the city of Petropavlovsk-Kamchatsky, with two young girls accepting a ride home from a stranger and then missing.
The need to know the fate of the girls offers an immediate emotional tug, but for the several different stories that follow, their absence often hovers in the background. Well, it's a must-read for the book lovers.
6. The Dutch house by Ann Patchett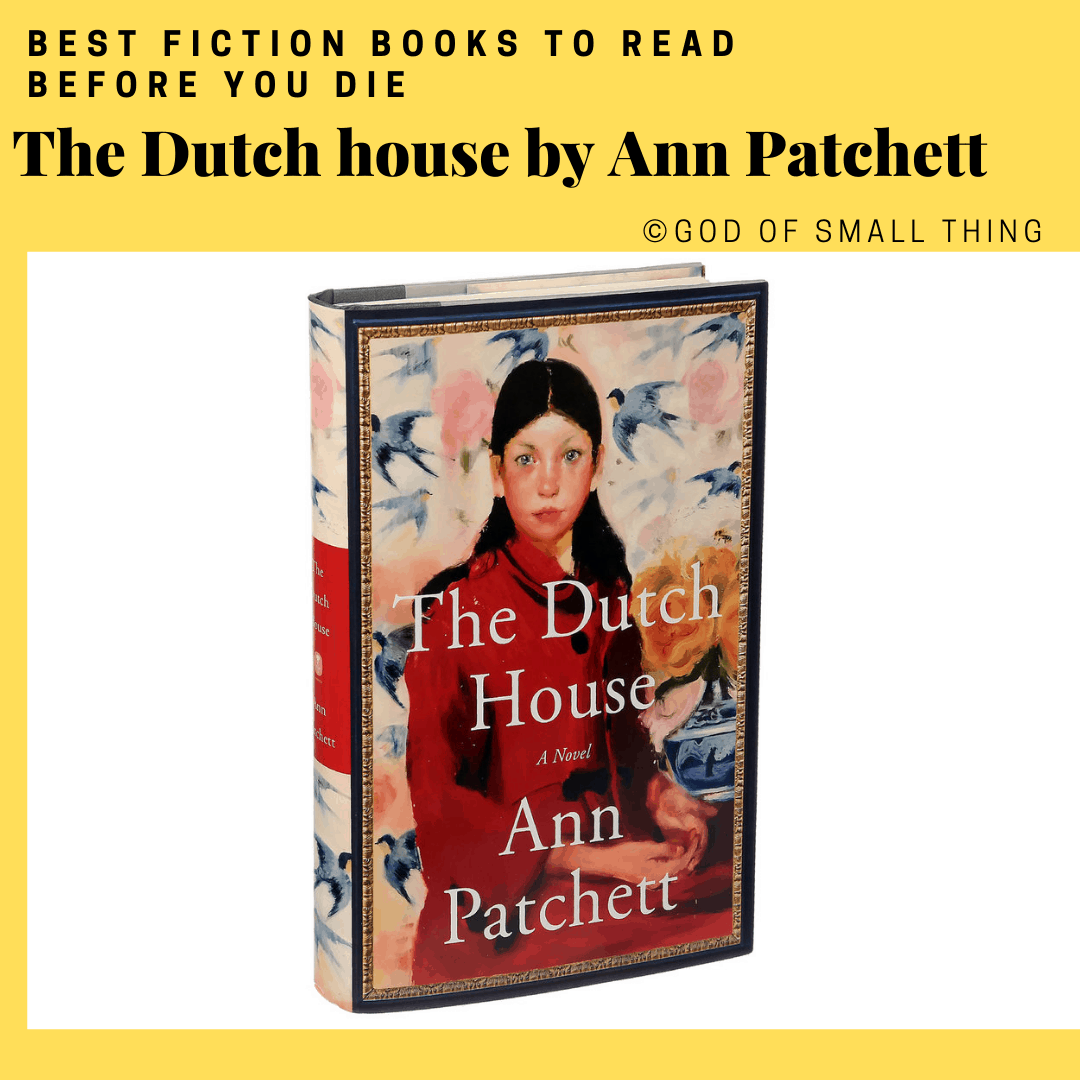 The Dutch House is a tale about twins, Danny and Maeve Conroy, their intense connection to the famous family home in which they lived as young children and how their lives evolved over the years.
Danny nars the narrative over several non-linear periods of time. The various time jumps and thoughts back to key events feel like a puzzle being built, with confusion in the next piece but the complete picture gets clearer and clearer once it's put.
Ann Patchett has this great talent and you never feel lost or frustrated because she handles the time shifts so deftly. Ann Patchett's other major hallmark is her evolution of stunning characters and relationships.
Maeve is Danny's 7-year-old sister, she is very smart, a diabetic, caring for her brother to the extreme, and a captivating character. Danny is much more physically reserved and it is interesting to watch his transition into adulthood. It is one of the top 25 top fiction novels of 2019.
7. Fleishman is in trouble by Taffy Brodesser-Akner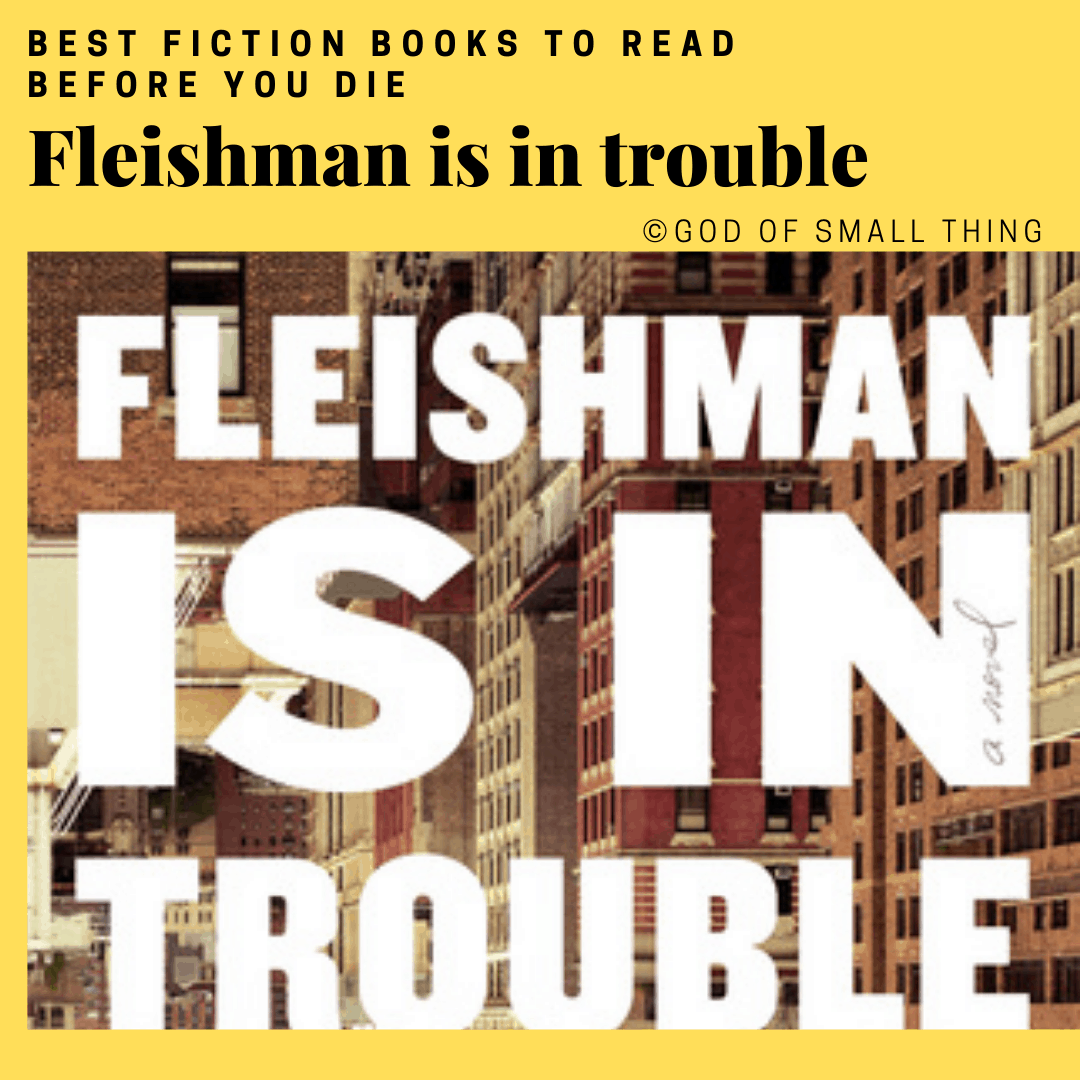 Fleishman Is in Trouble is an American best fiction novel writer Taffy Brodesser-Akner published in 2019. The debut novel was published by Penguin Random House on 18 June 2019. It tells the story of a couple living a bitter divorce in Manhattan.
Fleishman Is in Trouble deals with the themes of gender roles, marriage and divorce, online dating, midlife crises, and class anxiety. The novel mocks the affluent Manhattan professional class and its pretensions while embracing their anxieties, especially those relating to marriage and gender.
An underlying theme of the book is the relegation of women to the background in a male-centric society. A 41-year-old hepatologist, Toby is going across a bitter divorce from his wife Rachel, a successful and brilliant New York talent agent. One day, she drops off their kids, Hannah a cute girl of 11, and Solly of 9, at Toby's house because he's still sleeping and takes off. For the following weeks,, she hasn't responded to texts or calls from him.
8. The gone girl by Gillian Flynn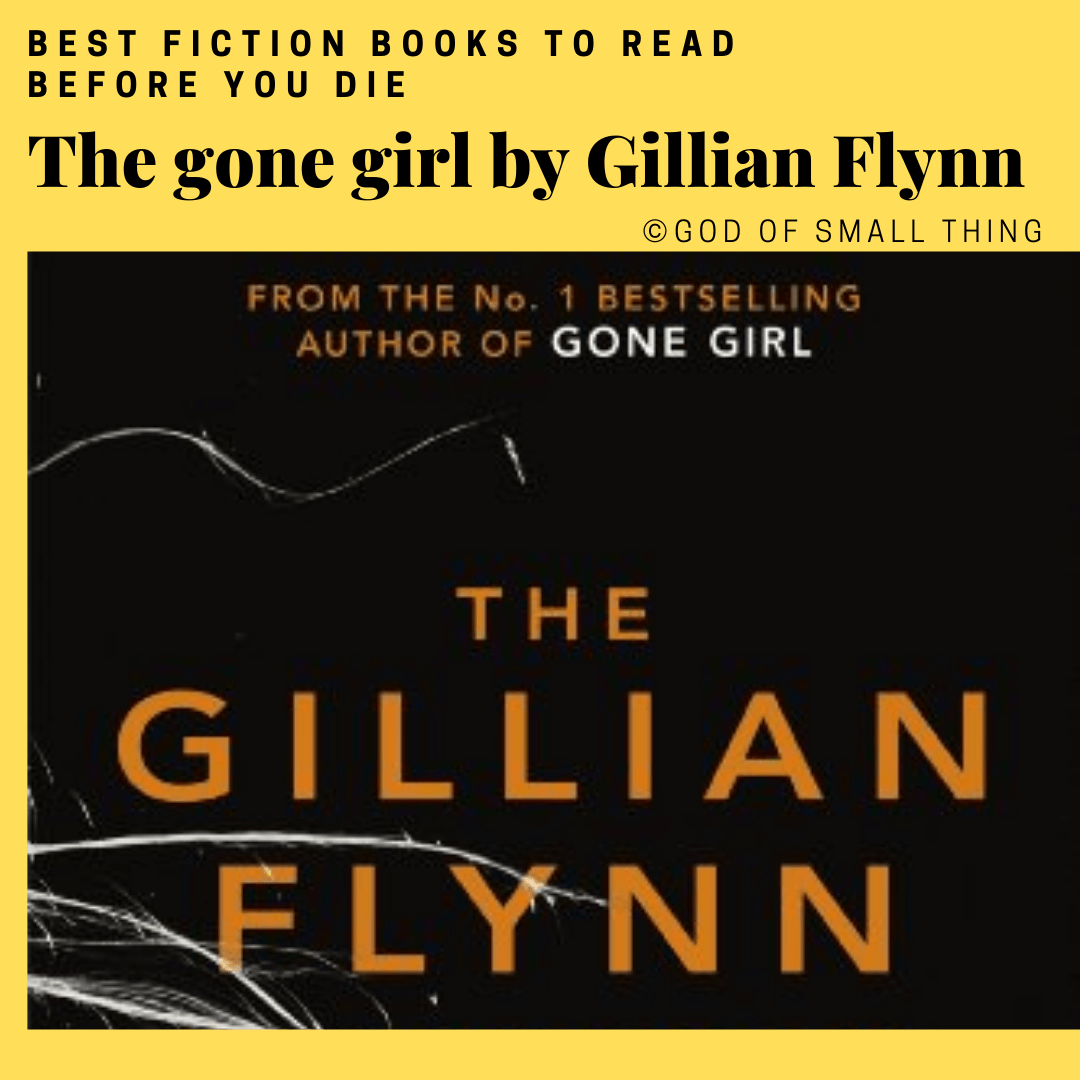 A debut novel in the Mississippi delta about history and love. Billie, her father found dead when she was four in what was considered a tragedy, returns to the Delta in what she believes will be a short visit. She wants to see what is essentially little more than a shack and see her uncle, the very young brother of her aunt. She discovers more than she planned and makes herself the victim of those who doesn't want to reveal the truth of her father's death.
The Delta is presented with complexity and accuracy, rendering this tale firmly entrenched in time and place. A time with racial injustice and where the norm was persistent racism. Another strong point is the dialogue which suits each character with admirable quality. As every layer is peeled away, new revelations are revealed, Billie's danger is in heights. In my opinion, it is one of the best fiction to date to read on a summer evening.
9. The heavens by Sandra Newman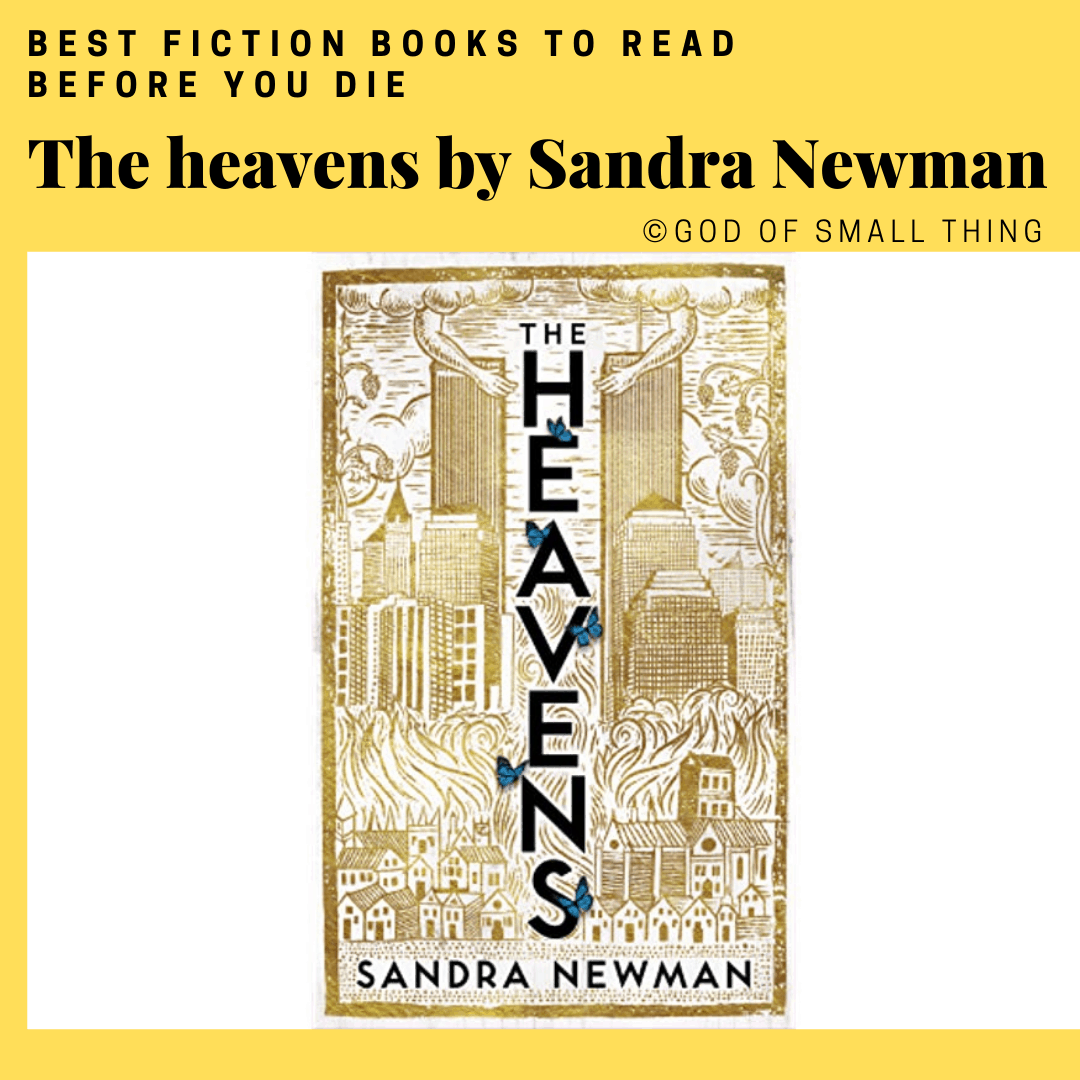 A work of extraordinary poetic genius and emotional power, The Heavens is a stunning story of passion and time, of fantasies and politics. The notion of a few prominent people has influenced history. Kate, a young woman from the early 2000s living in New York City, claims she is such an entity as she has visions that push her into a historical timeline where she lives as a mistress in Elizabethan England.
As she wakes up, she is conscious the aspects of her life have changed overnight, and as she becomes absolutely convinced that her dreams are affecting her reality, her boyfriend Ben's mental health is becoming more concerned. "The Heavens" starts as a romantic contemporary love story about two people named Kate and Ben who meet in New York City in the year 2000 at a "rich girl's party". This book is absolutely perfect for people willing to read romance fiction.
10. Last day by Luanne Rice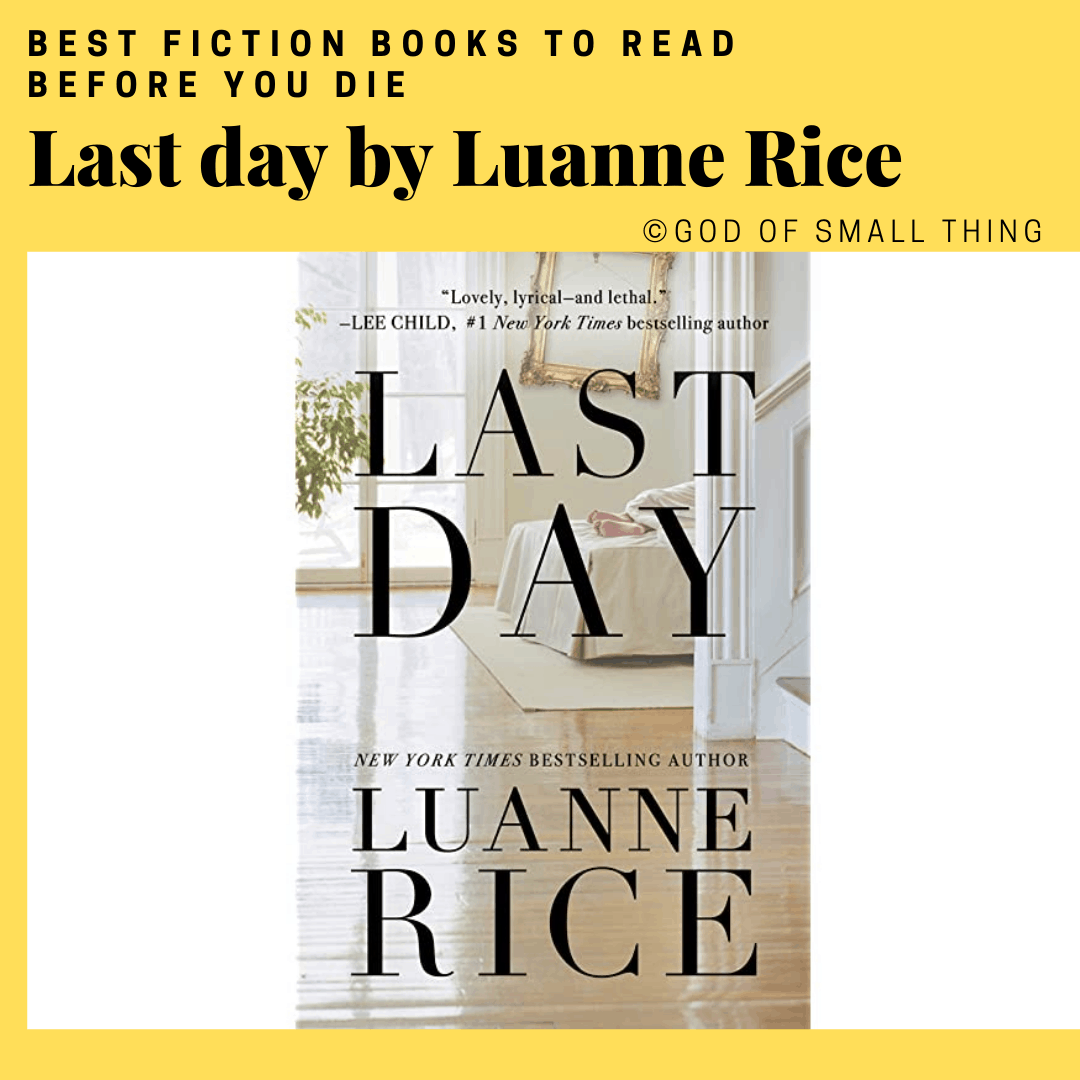 During the celebration of an ancient holiday, the fates of a cast of apparently unconnected people converge into a thought-provoking debut that brings to mind such novels as Station Eleven and The Age of Miracles.
The deeply original novel by Domenica Ruta, the end of the world comes once a year. Every May 28th, humanity gathers to anticipate the demise of the planet and to celebrate as if the day were indeed it's last. All of the characters go through their last day, every year a day where people party it up as if the world is actually ending. Whether it really is the last day or not is something of a moot point for me.
Are you amongst those who buy a book after reading reviews and plot of the book? Well if you are one of them you can head over to our book review section for Book Reviews: GodofSmallThing Book Reviews
Recommended books to read before you die (Personal Recommendation):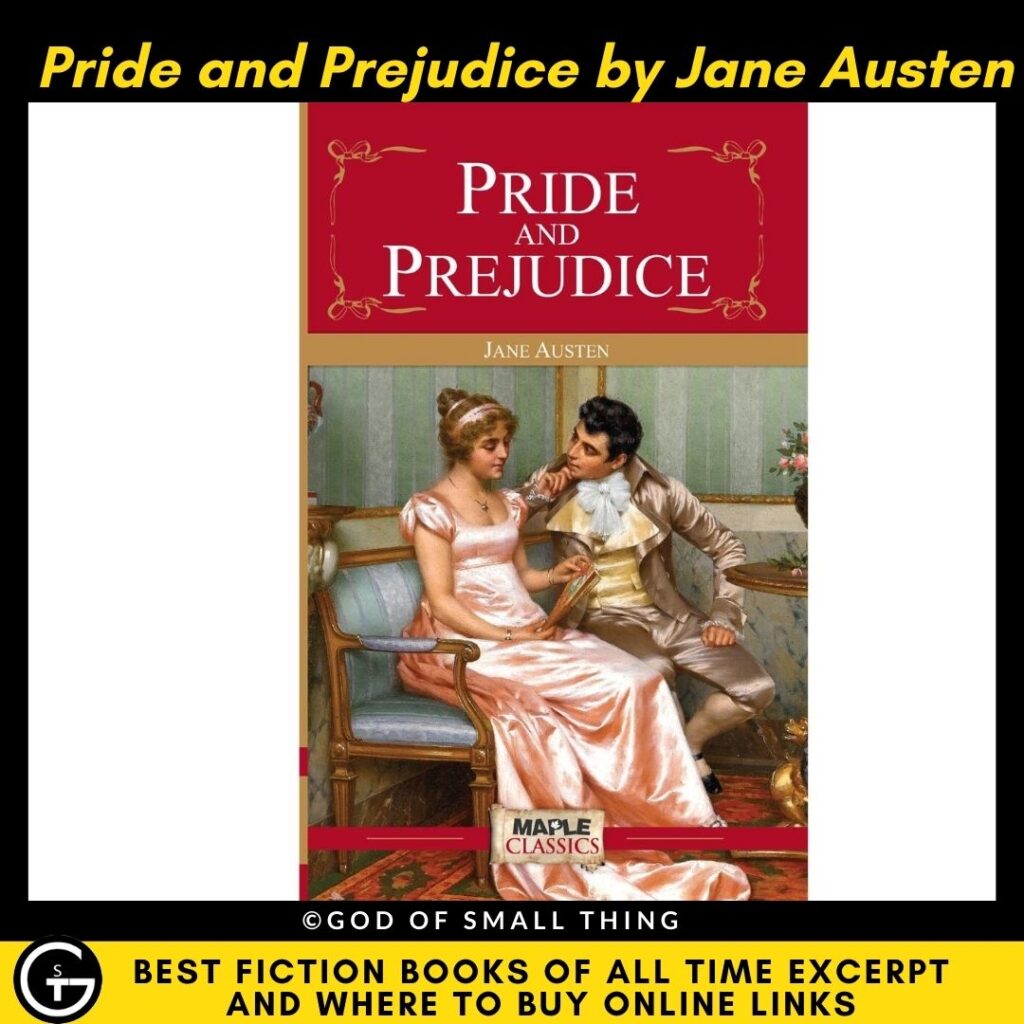 we recommend Essential fiction books like 1984, the adventures of Sherlock Holmes, Alice's adventure in Wonderland, to kill a Mockingbird, pride and prejudice because they help you to connect with the fiction world and relax your mind.
There are many other novels like Gulliver travels and Charlotte's web which is quite childish but has attracted the adult population too. The novel named Palace of illusions is one of the best-recommended novels as it is a mythological fiction attached to women empowerment the story reveals Draupadi's life forms Hence it is highly recommended.
Your favorite book isn't on the list? Tell us your favorite book in the comments section below 🙂