List of Places to eat in Delhi Excluding all Cafe's and Restaurants: Foodie Delhi
List of Places to eat in Delhi Excluding all Cafe's and Restaurants: Foodie Delhi
"FOOD" the most important thing for our daily survival. Every single person whether being a 5-year-old child or a 50-year-old person has a foodie inside him/her. Same is with the people of Delhi. Delhiites have some of the great eating options but many of us didn't even bother to go to a place that hasn't yet received so called good ratings. Keeping that apart for some time we won't even go to a place that doesn't have an air-conditioned sitting area. Our team was all set on an eating spree, visiting places where the menus, though not long, had cuisines that would stay in your mind for a time little longer than a life's time.
TEEPU SULTAN CHICKEN POINT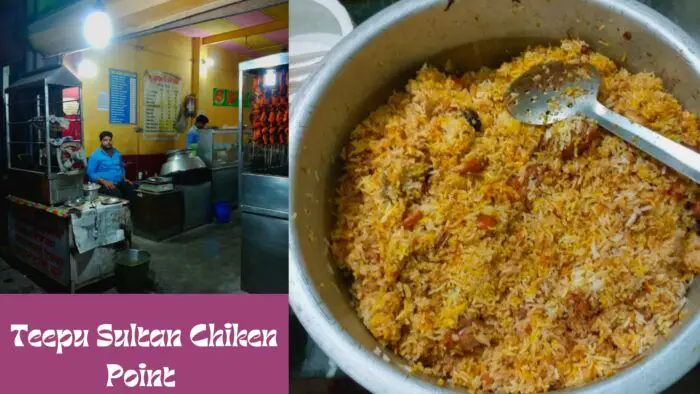 This not so big restaurant in the small lanes of Batla house serves the best taste of Chicken and Mutton. Having their shop located right in front of Batla House bus stand, they have been serving the foodies of  New Friends Colony since last 3 decades. What could be seen as something different and interesting is its ever-changing menu. In other words, the delicacies to be prepared are totally dependent upon the chef's preference. This, however, does not deter the customers to visit the place to have the mouth-watering cuisines, whatsoever.
According to Abhishek Sen "Undoubtedly the best biriyani you can have at this place. If you live in Batla house area, it is just not possible that you didn't hear about the same.
And if you don't know about it, just visit Batla house and ask about Tipu Sultan chicken point and people will tell you the directions."
MALABAR RESTAURANT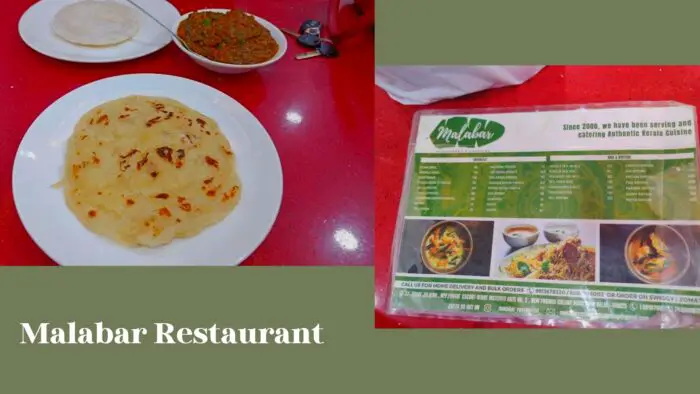 The name itself suggests the South Indian touch. Yes, you are completely right, this restaurant with very clumsy space but an air conditioner fit inside the premises provides the best Kerala Biryani in the list. This typical South Indian restaurant not only is reminiscent for South Indians but also a boon to the hungry bellies in the area. Their scrumptious Keralan food not only fulfils one's stomach but also satisfies one's hunger with its quantity.
"Yummy authentic taste to the Kerala food they prepare.
Fluffy Appams, parottas, Chettinad chicken and fry and curry are awesome. Prawns are heavenly. Order from this place if you are close by. Difficult to visit the place due to its location in the interior lanes." Said Matthews K Thomas.
Our food critic suggests the Spl. Malabar chicken biryani.
Cost for two Rs. 400/-
Craving some awesome dessert but don't know how to cook it? Well we have Easy and healthy dessert recipes for you. Try them out and enjoy these delicious deserts.
THE KATHI'S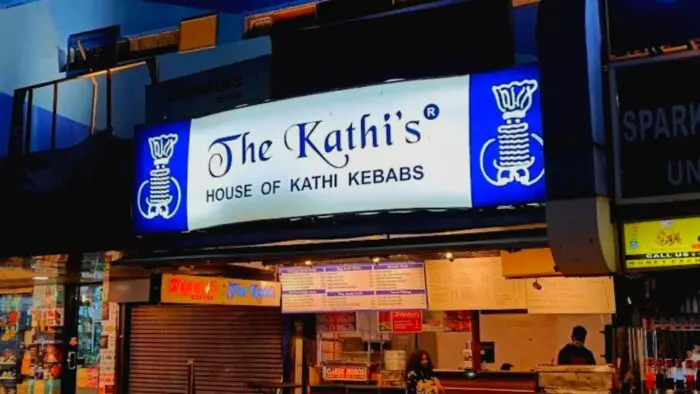 They said don't waste food they have "fillings" inside them and these guys at the KATHI's took it really personal. Situated at the corner's of the famous South Extension 2 market opposite of Mc Donald's they have really stolen the lime light of every big name present in South Ex. They have the largest and the mouth watering rolls for every hunger strike. Their fillings have felt inside them. Every bite of the roll reminds of the mum's taste and drives you down to lanes of a whole new world. This shop has all the ability to rule the world of Rolls in South Delhi.
"This place is very famous for its sumptuous rolls. I have Tried the spicy chicken roll and double egg chicken roll and loved it. It's just opposite to the iconic bhel puri shop in South extension 2 markets." Said Mr Bhavya Narang #2 food critic in Delhi.
Our critic's choice was Double egg chicken tandoori roll and aloo roll.
Cost for two 250/-
BIRYANI ISHQQ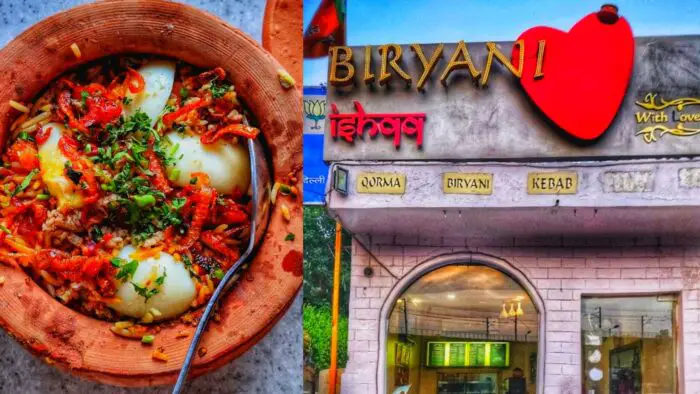 The final destination for every biryani lover. Yes, you read it right, it's our promise that you will definitely fall in love with the delicious and amazingly amazing Biryanis. This 8 seater restaurant situated right outside Chhatarpur Metro Station is serving some of a unique flavour's of biryani since 1936. Having their roots from Lahore, the owner and his son run this shop very peacefully and passionately. Yes, the price is bit hyped but every bite of the basmati rice will make your day and you won't regret your decision of choosing them. It's truly the paradise for biryani lovers. One try is a must.
Navya a 20-year-old college student said "The food presentation was really nice. the taste of biryani was awesome. the place ambience was good too. Visit this place with friends and family."
Our critic's suggestion would be the Shahi Murg Biryani and their own speciality Kesar Phirni.
The cost for two 600/-.
HEALTH WEALTH CAFÉ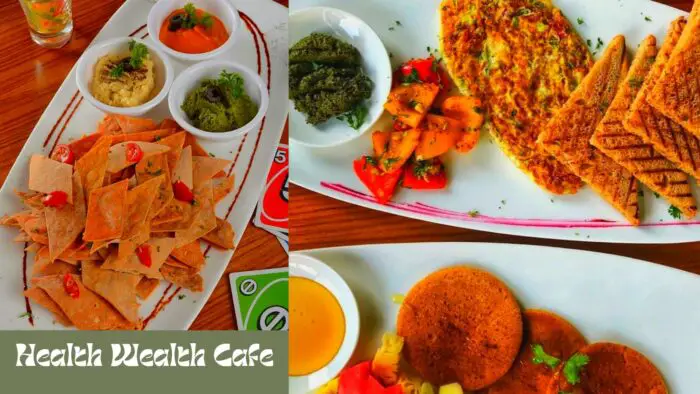 Out breaking the stereotypic thinking of rich cooking, the arrival of this new generation café at the New Friends Colony Community Centre has given sleepless nights to its competitors. This so called "Healthy café" is really indeed very healthy when it comes to your health. Cooking their food using honey instead of sugar has helped the workout freak around the city to enjoy their favourite food items without any hesitation. This quaint little café offers some respite to people who are struggling to eat healthily, and their wide variety of healthy alternatives would make even the most passionate junk food enthusiasts drool.
They also serve a different type of juices & shakes which were made of protein.  PACKING WAS SUPERB.
MUST TRY THIS OUTLET." When asked to Shivam Gupta, 32, about the café.
Our Critic suggests their fresh grilled chicken burger.
Cost for two 800/-
Want to try some high protein meals in your weekends? Here we are with Healthy and flavourful high protein meals for weeknight
ECHOES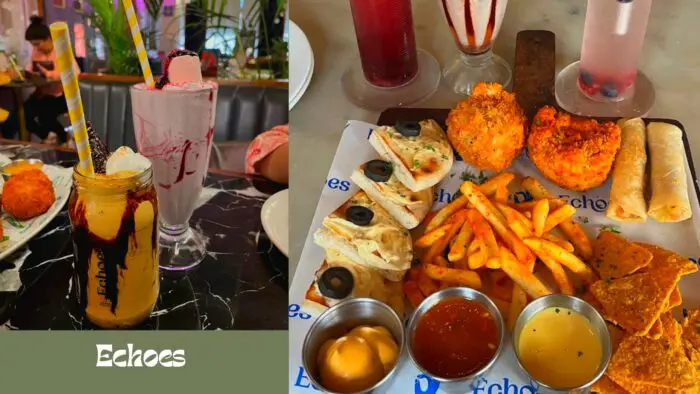 Our journey when went on to the most famous Satya Niketan area found some of the unique way of servings and most different kind of restaurants. But we were amazed to know that the staff of this famous outlet serving the foodies of Delhi for a longer period of time is completely deaf and mute.
Their uniqueness lies in the form of their service. No doubt their food tastes among the most mouth watering delicacies around Delhi but they took our heart out with their owner's saying "Everyone is same before him, so why should we discriminate between them". Talking about the food, this restaurant will definitely leave you with sparkling eyes when you will get to taste their chef's delectable food taste.
The cost for two 600/-.