15+ Best Series Like Game of Thrones |Where to watch online!
Game of Thrones is one of the best TV shows of all time, and production houses have been experimenting in creating the next GOT. Many fail while some get it right. Game of Thrones is loved for its intense plot, deep lore, strong and memorable characters. The greed for power, the politics, and tricks the ones in the power play to keep that position and the desperation of the ones with none. The intricate storytelling, violence, death, and graphic scenes are what really make GOT what it is now. Its rich drama and high stakes bring its audience to the edges of their seats.
This adult show has really risen bars for the shows in the future. People will compare the intense plot of Game of Thrones to every show with a similar concept for years to come. But, that's a good thing, being compared to a legendary show that has garnered millions and millions of fans across the world is a compliment within itself. So, here are 15+ Series like The Game of Thrones that will grip you and hold you tight till you binge-watch the entirety of the show!
In case you love watching series then the next thing is for you. We have compiled and curated a complete 100+ tv serials list sorted by IMBD Ratings and rotten tomatoes combined with where to watch them online links for you! Don't forget to check this out! Best TV Series Ever
Peaky Blinders (2013–2022)
Cast: Cillian Murphy, Tom Hardy, Helen McCrory
IMDb Ratings: 8.8/10
British criminal drama Peaky Blinders is set in post-World War I Birmingham. It centers on Tommy Shelby's ambitious Peaky Blinders gang, which consists of the Shelby family. Their ascent to power, conflicts with foes, and historical events are all depicted in the series. It stars Cillian Murphy as Tommy Shelby and has received high praise for the acting and storytelling. The program debuted on BBC Two before moving to BBC One and receiving global Netflix distribution.
The last season of the sixth series, which debuted in 2022, was followed by a spin-off movie. Peaky Blinders explores various themes, including family, loyalty, ambition, and power in Birmingham's post-World War II criminal underworld. It explores the effects of organized crime and the hazy distinctions between right and wrong. The show also discusses sociopolitical topics, including fascism's rise and post-war conflicts. It is a series similar to Game of Thrones and will glue you to your seats!
Watch Peaky Blinders on Netflix
The Crown (2016-2023)
Cast: Olivia Colman, Imelda Staunton, Tobias Menzies, Helena Bonham Carter, Josh O'Connor, Emma Corrin
IMDb Ratings:8.6/10
British historical drama The Crown, starring Claire Foy as Queen Elizabeth II, was first introduced on Netflix in 2017. It is about the monarch's early years on the throne after her father's death, King George VI. The series revolves around the inner workings of the British government, including politics and palace intrigues. It depicts her efforts to establish a national identity following World War II and help Britain recover from its postwar struggles. It explores how Britain emerged as a world power in post-war Europe and experienced social change and upheaval. The series also focuses on Queen Elizabeth's personal life, which includes divorce, loneliness, infidelity, romantic intrigue, and pregnancy.
House of the Dragon (2022)
Cast: Pedro Pascal, Anya Taylor-Joy, Richard Madden, Tom Hughes, Natalie Dormer
IMDb Ratings: 8.5/10
As a forerunner to Game of Thrones, the fantasy drama House of the Dragon takes place in the Westerosi setting. It covers the Targaryen dynasty in the Dance of the Dragons period, a deadly civil war around 100 years after their conquest of the Seven Kingdoms. Power, ambition, and familial dynamics are all explored in the program, which also highlights the complex political intrigue and rivalries that exist within House Targaryen. House of the Dragon is a compelling blend of fantasy and dramatic character drama that explores the effects of dynastic struggles and the decisions made in the quest for power. The show features an ensemble cast and a deep narrative. It is one of the must-watch series like GoT.
Watch House of the Dragon on HBO
Vikings (2013-2020)
Cast: Travis Fimmel, Katheryn Winnick, Clive Standen, Jessalyn Gilsig, Gustaf Skarsgard, and George Blagden.
IMDb Ratings: 8.5/10
Filmed in the beautiful landscapes of Ireland, this series like Game of Thrones first premiered in 2013. Inspired by the medieval Norsemen of Scandinavia. The series follows the legendary stories of the Viking chieftain Ragnar Lothbrok. His family, crew along with his descendants lay down the saga of Ragnarssona þáttr, an old Norse tale about Ragnar and his sons. These legendary stories are partially fictional tales based on stories written down 4 centuries after they take place.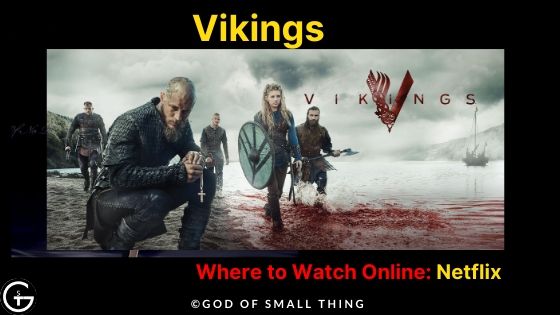 The adventures of Ragnar the greatest hero of his age. A story of him and his viking brothers as he rises to the status of the King of the Vikings. Along the way he faces crisis, family feuds, and foreign enemies. Lothbrok is clouded with his strong ambition to explore and acquire supremacy and lead his tribe to absolute glory. A legend has it that Ragnar is a descent of Odin himself, the Norse god of war. The first season begins at the very beginning of the Age of Vikings by the Lindisfarne raid in 793! Watch this series like Game of Thrones on Netflix!
The Last Kingdom (2015-2022)
Cast: Alexander Dreymon, Tobias Santelmann, Emily Cox, Adrian Bower, ThomasW. Gabrielsson, Simon Kunz, Harry McEntire , and Rune Temte.
IMDb Ratings: 8.5/10
Based on the novels The Saxon Stories by Bernard Cornwell, this series like Game of Thrones premiered in 2015. The story is set while Viking's conquest of York. The seasons span over many years, following the story of the protagonist Uhtred of Bebbanburg. England fell to the invasion of Danes leaving the once-great kingdom of Wessex all alone under the rule of King Alfred. With the backdrop of Uthred, son of a Saxon nobleman. Abducted by the Danes at a very young age he was raised as one of their own. With being brought up by the Danes his loyalties are tested when he is to choose between the country of his birth and the people who raised him.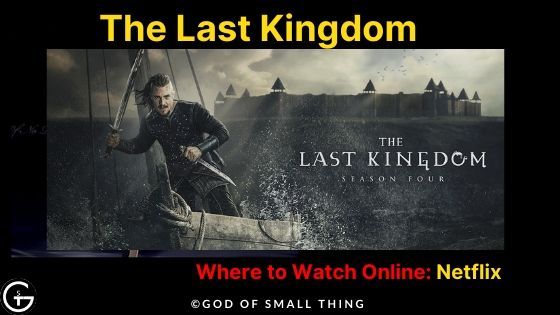 He questions his identity, was he a Dane or a Saxon? Uthred seeks to claim his birthright when he is challenged. His quest was a dangerous one, he must tread dangerous paths between two sides. With the goal of recapturing his ancestral land, he plays his part in the birth of a new nation. An action-packed political drama like the Game of Thrones that will get you addicted. The Last Kingdom is an enthralling series that sets the bar high with its production value and storytelling. Despite the lack of an extensive and in-depth plot like Game of Thrones. However, this show makes up for it with its epic battles and action sequences the picturesque shots. You will be hooked on its adrenaline-pumping action and intensity.
Watch the Last Kingdom on Netflix
Outlander (2014)
Cast: Caitrione Balfe, Sam Heughan, Tobias Menzies, Graham McTavish, Grant O'Rourke, Stephen Walters, and Gary Lewis.
IMDb Ratings: 8.4/10
This historical drama series like Game of Thrones is based on the novels of the same name by the author Diana Gabaldon. The show first aired in 2014, revolving around Claire Randall, an ex-nurse in WW reunites with her husband, Frank after five years in the war, wanting to get to know each other again. But, things don't go as planned when she finds herself in a different time. It all happens when Frank was researching his family history. They visit the ruins of an old castle, Frank is ecstatic when he finds letters of his late ancestors. Claire goes off to venture the site of the Druid worshippers, that's when it happens. She is transported to the year 1743 in Scotland. There she crosses paths with the handsome warrior Jamie Fraser, Frank's ancestor.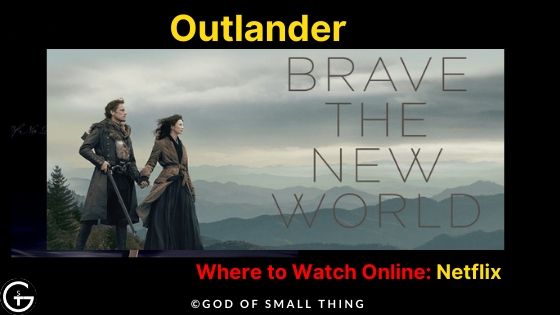 Claire is accused of being an English spy, but her abilities as a doctor save her. Her abilities as a healer were a gift and a curse as people of the town grew more suspicious. She desperately finds a way to get back home, but finds herself deeply involved in the Jacobite rising. The first season is a quick binge of 16 episodes and the series, as of now, has 6 six seasons in store. A serious and unique adaptation of the novels. This period drama is fascinating and weird with elements of horror, adventure, magic, and romance. A truly well-rounded show!
Arthdal Chronicles (2019)
Cast: Jang Don-gun, Song Joong-ki, Kim Ji-Won, and Kim Ok-Vin.
IMDb Ratings: 8.3/10
This south Korean series like The Game of Thrones is a fictional world where power, love, and struggles are the main themes of the show. Set in the mythical lands of Arth, an ancient city, its residents fight for power while some find for love among wars. This series follows the story of Eun-Seom, who goes through various obstacles to revive his tribe and learn his true origin. Eun-Seom was born with a curse, to bring downfall to the lands of Arthdal. meanwhile, Ta-gon is the leader, the war hero of the land. A genius strategist who triumphed over the enemies in their Great War.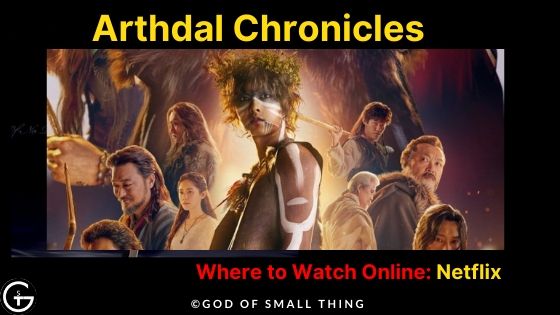 But, his father was uneasy, threatened by his own son, San-ung wages a war against his own son. But, Ta-Gon came out the victor and becomes the most powerful person in all of Arthdal. With the fate to destroy, Eun-Seom's struggles are parallel to Tan-Ya, the successor of the Wahan tribe. A story about mythical heroes, unity, love, war, struggles. The crossover of storylines, and the world-building is commendable. Despite being a fully original script without a novel as a foundation, the story is impressive! The only complaint fans had was the faulty CGI in some parts of the series, for ₩54 billion as its budget, the graphic were indeed underwhelming, but the characters and plot make up for it!
Watch Arthdal Chronicles on Netflix
Love watching Science Fiction? Here is a List of 30+ Best Sci-fi Movies & Series on Netflix of all time
Rome (2005-2007)
Cast: Kevin McKidd, Ray Stevenson, Ciaran Hinds, Kenneth Cranham, Polly Walker, James Purefoy, and Tobias Menzies.
IMDb Ratings: 8.7/10
A history lesson, this series chronicles the rule of Caeser from the perspective of two commoners. The tales of the rich and the ones who hold power, the story primarily focuses on the lives of Lucius Vorenus and Titus Pullo. The two men are the fictional versions of the Roman soldiers mentioned in Caeser's Commentarii de Bello Gallico. These soldiers witness and sometimes influence the series of historical events. However, a few stories are over-dramatic for the sake of entertainment. The first season follows the events of Julius Ceaser's civil war of the year 49 BC. This civil war was against the Roman Senate and their traditional and conservative thinking. We see the rise and the fall of the great dictator of Rome, until his assassination.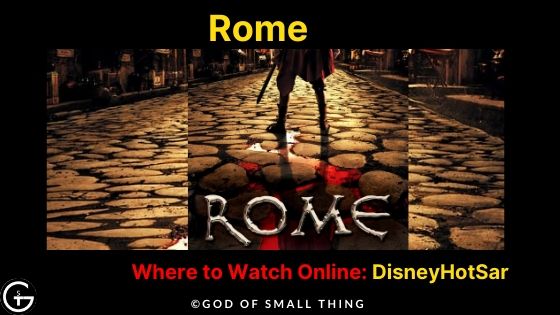 The history-altering events and the early years of the Emporer Octavian or Augustus. An absolutely thrilling and gripping narration which is a great substitute to your history class. Most of us know history, but the depiction of the events really gave it a new feel. The viewpoint of the greatest rulers of Rome and the naive ones from two soldiers who were basically outsiders who knew nothing about the inner problems was very intriguing. It was learning history all over again, an extremely great show, it's definitely worth the watch! There might be a few errors in the details of the characters, but it can be overlooked. This series like the game of thrones is very exciting and interesting!
Medici (2016-2019)
Cast: Daniel Sharman, Richard Madden, Annabel Scholey, Bradley James, Stuart Martin
IMDb Ratings: 7.9/10
Medici is a similar series to GoT, based on the historical drama that features the rise of banking and finance during the 15th century in Florence. The story is centered around a powerful family that has the means to change people's lives with their incredible wealth. The main protagonist is Lorenzo Medici and his rival Guglielmo Altoviti and their feud for control over Florence. It depicts life in a city overrun by warring families, religious conflict, and political corruption. The series examines power and wealth in an age of turmoil through in-depth looks at human nature at its best and worst through complex characters stuck between morality and ambition.
Into the Badlands (2015-2019)
Cast: Daniel Wu, Charlize Theron, Tom Holland, Amandla Stenberg, Viggo Mortensen
IMDb Ratings: 7.9/10
Set in a post-apocalyptic Earth in the distant future, this martial arts drama series is loosely inspired by the classic Chinese tale Journey to the West. It tells the story of a ruthless warrior named Sunny and a young boy named M.K., who embark on a journey across a dangerous land to find enlightenment. The pair are hunted by the top warriors of an authoritarian regime who want Sunny dead because he killed their leader. As they make their way across hostile territory, Sunny trains M.K. to become his successor and face this brutal world head-on, along with unforgettable characters and powerful philosophical discussions about life, death, and human nature. The movie explores power, survival, and redemption in a post-apocalyptic world ruled by feuding Barons and skilled martial artists called Clippers. It combines action, honor, and the quest for freedom in a unique dystopian setting.
Watch Into the Badlands on Netflix
His Dark Materials (2019–2022)
Cast: Dafne Keen, Daniel Craig, Nicole Kidman, Sam Elliott, Tom Holland
IMDb Ratings: 7.8/10
The trilogy of fantasy drama novels The Golden Compass by Philip Pullman was adapted into an eponymous film in 2007. Pullman's trilogy tells the story of two children on a quest to rescue their mother's soul, which unseen forces have taken from them. It follows Lyra Belacqua, who lives in a parallel universe where humans co-exist with armored bears called polar bears, magical talking animals, and other fantastical creatures. Her journey takes her through enchanted forests and cities where a deep corruption threatens to destroy everything.
Episodes focus on political and moral issues such as humanism, faith, science, and the strength of friendships. The show tackles difficult moral and philosophical issues while examining themes like destiny, free will, corruption, and the power of knowledge. His Dark Materials is an engrossing and thought-provoking examination of a magical world with a strong ensemble cast and spectacular visual effects. It is one of the best T.V. series, like Game of Thrones.
Watch His Dark Materials on Prime Videos
The Sandman (2022)
Cast: Tom Sturridge, Boyd Holbrook, Jenna Coleman, Gwendoline Christie
IMDb Ratings: 7.7/10
Based on the graphic novels by Neil Gaiman, this supernatural drama series follows the adventures of Dream, also known as Morpheus or Oneiros. He is a powerful being who rules over the realm of dreams. When Lucifer tries to escape Hell, Morpheus must battle him for his freedom. The series explores themes of identity, consciousness, and dreams, depicting a vast parallel world in which magic is an everyday part of life. It also features an ensemble cast that includes mythical gods, goddesses, monsters, and humans. It seeks to investigate their relationships and interactions with each other in this magical realm through stories about war, love, and faith. This is a series similar to GoT, and once your start watching, there is no going back!
Shadow and Bone
Cast: Lily Collins, Ben Barnes, Timothée Chalamet, Remy Hii, Zazie Beetz
IMDb Ratings: 7.6/10
Shadow and Bone is a Russian fantasy T.V. series set in an alternate universe where the Romanov family reigns. It is one of the best T.V. series, like Game of Thrones. The series focuses on the story of Prince Nikolai Nikolavitch Romanov, heir to a war-torn empire. It follows him as he is exiled to an imaginary place known as the "Shadow Fold," where children disappear. He keeps his special ability hidden for years until a girl named Alina finds out about it.
They get together to search for a way home and find out the dark secrets of this world they live in with the help of their new friends. Within a carefully created universe of magic and intrigue, the series examines themes of power, identity, sacrifice, and the fuzziness of good and evil. Shadow & Bone offers an immersive and exhilarating fantasy experience with its compelling plot, diverse ensemble cast, and outstanding visual effects.
Watch Shadow and Bone on Netflix
The 100 (2014–2020)
Cast: Kaya Scodelario, Robert Pattinson, Zendaya, Katherine Langford, Jack O'Connell
IMDb Ratings: 7.6/10
A post-apocalyptic science fiction television series based on the Kass Morgan book series. The plot centers on a group of teenage survivors brought back to Earth from a space station called the Ark to ascertain whether the planet is once more habitable, 97 years after a devastating nuclear apocalypse. They encounter competing factions, outside threats, and internal battles for dominance and survival as they navigate the perilous and unknown landscape. The program examines morals, leadership, the results of human deeds, and the difficulties of reestablishing society in a harsh and unforgiving setting. The 100 presents a compelling and provocative examination of humanity's resiliency in adversity with its unique blend of action, suspense, and character-driven storytelling.
Foundation (2021)
Cast: Michael Fassbender, Saoirse Ronan, Idris Elba, Ian McKellen, Tilda Swinton
IMDb Ratings:7.5/10
The epic science fiction series Foundation follows The Foundation, a band of exiles on a quest to preserve the Galactic Empire. They maneuver through a world of political intrigue while using their understanding of psychohistory to influence the future. The series investigates the results of their deeds and the future of civilization with a wide range of people and severe obstacles. Knowledge, foresight, and the influence of ideas are intertwined with philosophical inquiries into the nature of humanity and the pursuit of a better future. The movie is an engrossing examination of rebellion and the struggle against approaching disaster, led by a great cast that features Jared Harris and Lee Pace.
Watch the Foundation on Apple T.V.
The Wheel of Time (2021)
Cast: Henry Cavill, Anya Chalotra, Sophie Turner, Taron Egerton, Jason Momoa
IMDb Ratings: 7.1/10
Based on the same-titled novels by American author Robert Jordan, The Wheel of Time is an epic fantasy series set in a world where magic exists, but only women can use it. The one who uses it will be known as the Dragon. The saga follows three women with magic powers around their lives, their destinies and fate, and how they change with the battle against chaos. This supernatural fantasy drama contains elements of romance and adventure woven into every story, and its first season debuted in 2021 on Amazon Video before moving to Netflix for its second season in 2022. It combines science-fiction aesthetics with fantasy and dramatic storytelling to cover the subgenres of magical realism and urban fantasy.
Watch The Wheel of Time on Prime Videos
Warrior Nun
Cast: Daisy Ridley, Charlize Theron, Mads Mikkelsen, Sophie Turner, Emilia Clarke
IMDb Ratings: 7/10
The Netflix original series Warrior Nun tells the tale of a young woman named Ava Silva who awakens in a mortuary with a divine artifact embedded in her back. She learns she has joined an ancient order of nuns who defend humanity from evil. Ava learns about her background and the larger conflict between heaven and hell as she accepts her newfound talents and fights evil forces. The series examines identity, faith, and the conflict between darkness and light while incorporating supernatural elements and action-packed scenes. The fantasy, adventure, and religious mythology of "Warrior Nun" are all combined distinctively.
Watch The Warrior Nun on Netflix
The Rings of Power (2022)
Cast: Morfydd Clark, Robert Aramayo, Sophia Nomvete, Markella Kavenagh
IMDb Ratings: 7/10
Based on J R R Tolkien's 1937 novel The Hobbit, the fantasy drama The Rings of Power is set in the fictional Middle-earth, a world filled with Hobbits and wizards. It is a tale that follows Bilbo Baggins's quest to win back the lost dwarf kingdom and the treasure guarded by Gollum. The prequel series covers events leading up to the events in the original story. Production for this previously announced multi-season production has reportedly been suspended due to legal issues with the heirs of Tolkien. It is one of the best series, like Game of Thrones.
Watch The Rings of Power on Prime Videos
Britannia (2017–2021)
Cast: David Morrissey, Mackenzie Crook, Eleanor Worthington, Liana Cornell
IMDb Ratings: 6.9/10
Britannia, set in 43 A.D., is a historical drama series. The program covers the Roman invasion of Britain by Emperor Claudius. It depicts the conflict between the Romans and Celtic druids who rightly fear foreign invasion. It also explores the clashes between the Celts and their allies—who support British sovereignty—as they fight for independence from Rome. The show features high-quality cinematography and a stellar ensemble cast, led by Kelly Reilly as Queen Antedia of Atrebatia and David Morrissey as General Aulus Plautius. It is a must-watch if you like GoT.
Watch Britannia on Prime Videos
Camelot (2011)
Cast: Joseph Fiennes, Jamie Campbell Bower, Eva Green, Tamsin Egerton, Claire Forlani, Peter Mooney, Clive Standen, and Philip Winchester.
IMDb Ratings: 6.5/10
This series like Game of Thrones is a historical fantasy drama show that first premiered in 2011. Set in late 5th century, and Britain is finally set free of the Roman rule after several decades. After the news of King Uther's sudden death there's chaos throughout Britain. A sorcerer named Merlin predicts a dark future ahead and puts a young boy Arthur on the King's throne. Arthur is the unknown son of Uther, he was kept away from the palace. Raised as a commoner, Arthur moves into the Castle Camelot with Merlin and his allies. From the castle, he tries to rebuild and make a better Britain for everyone. He wishes to create a peaceful kingdom for him and his people.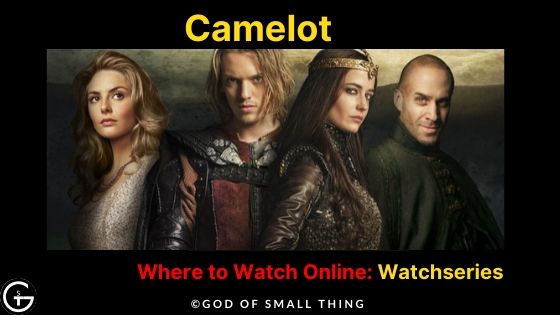 But, his half-sister intends to take the crown away from him. The secret here is Morgan might have something to do with her father's death. She takes up Uther's old castle with her loyal maids and plans to take Arthur down and rule as the ultimate successor of Britain. This high-production series has passable action scenes but the new take in this version will surely surprise people. The story and the characters do a great job at playing their roles and entertaining the audience!
Once Upon A Time (2011-2018)
Cast: Ginnifer Goodwin, Jennifer Morrison, Lana Parrilla, Josh Dallas, Jared S. Gilmore, Raphael Sbarge, Jamie Dornan, and Eion Bailey.
IMDb Ratings: 7.7/10
Set in the fictional town of Maine, this series like Game thrones has fantastical elements. The residents are fairy tale characters that are sent to the real world after erasing their memories. The Evil Queen, Regina uses powerful dark curses to rob the poor residents of their memories. These people have lived their lives in complete oblivion, unknowing of their own agelessness and unchanging life. The only key to their freedom and memories is Emma Swan. She is the only daughter of Snow White, she is sent away to the real world before the curse was cast.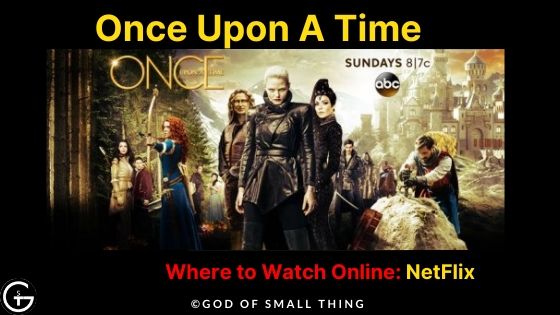 She was very young then, but now she is the only person who can lift the curse off of the lands. Emma travels with her 10-year old son, Henry, and his Once Upon a Time book of fairy tales. That book holds the key to break the curse. The beautiful set of cast and the twist in the story brings a unique concept to life. The drama is quite whimsical and over-the-top in many ways, but it has its charms. With 7 seasons, then you will have a ton of content to binge if you're into the show!
Watch Once Upon A Time on Netflix
Castlevania (2017-2021)
Voice Actors: Richard Armitage, James Callis, Graham McTavish, Alejandra Reynoso, Tony Amendola, Matt Frewer, and Theo James.
IMDb Ratings: 8.3/10
This is a series like The Game of Thrones where it's power against power. An adult animated show based on a video game of the same name. This series was originally planned to be released as a film, the development and lore is deep. The first season follows Dracula, an extremely overpowered supernatural being. A smart woman comes knocking at his door to learn the immense treasure of knowledge he gathered over the years. The Dracula and doctor fall in love, marry, and live a happy life, until one day his wife is falsely accused of witchcraft. She burns on a stake while the people of the village rejoiced.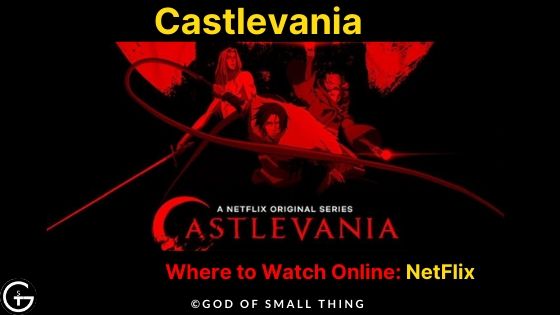 He declares war on the people of Wallachia, and overruns them with demons from the depths of hell. However, that's not all he wishes for, he wants to destroy the entirety of the human race that killed his wife. To combat the very end of civilization, the monster hunter Trevor Belmont, the magician Sypha Belnades and Dracula's own son, Adrian team up to stop the madman. A thrilling animated series with great character development, lovable characters, and disgusting antagonists. It has it all, this adult anime series like Game of Thrones is full of action, love, struggles, and power.
Westworld (2016)
Cast: Evan Rachel Wood, Thandie Newton, Jeffrey Wright, James Marsden, Ingrid Bolso Berdal, Luke Hemsworth, and Ed Harris.
IMDb Ratings: 8.6/10
This TV series like Game of Thrones is based on a 1973 film of the same name. Set in a dystopian sci-fi world, Westworld is an extremely popular show. The is about a fictional futuristic, Wild-West-themed amusement parks that are full of android hosts. The park satisfies its rich guests, a place where they can indulge in their wildest fantasies without the fear of any retaliation from these life-less hosts. These hosts' programming is such that, no matter the circumstance, they cannot harm a human. In the year 2058, Delos Inc. owns and operates numerous theme parks. Each of the parks has its "hosts", indistinguishable from human beings. The memories of the hosts are wiped after every cycle.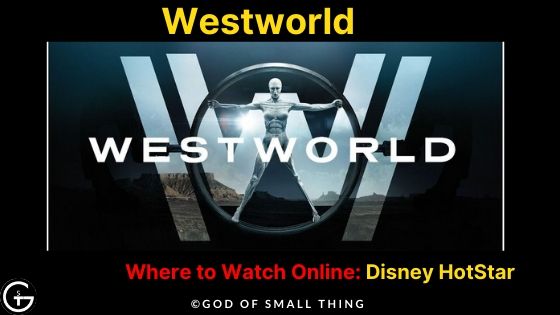 The first season follows Dr. Roberts invention, of sentient hosts. This series shows a mix of genres and big ideas and challenges some serious philosophical thoughts. A visually stunning show that includes a ton of violence, and unnerving scenes. The complex world and plotline do leave some disturbing scenes but that's how it pulls you into the story. This intelligent and well-written story is a masterpiece.
Watch Westworld on Disney+ Hotstar
The Expanse (2015-2022)
Cast: Thomas Jane, Steven Strait, Cas Anvar, Dominique Tipper, Wes Chatham, Paulo Costanzo, Florence Faivre, and Shawn Doyle.
IMDb Ratings: 8.5/10
This series like Game of Thrones is a science fiction based on novels of the same name. Set in a dystopian world where humanity has colonized the rest of the solar system. The story follows a band of anti-heroes where Chisjen Avasarala, Jospheus Miller, James Holden, and the rest of the crew that unravels and becomes the center of a massive conspiracy which threatens the balance between survival of the humanity and peace. On a mission to find a missing woman, they witness an unprovoked attack on ships. As the news spreads, the tensions between Earth and Mars increase and the crew sets out to find the root of the incident.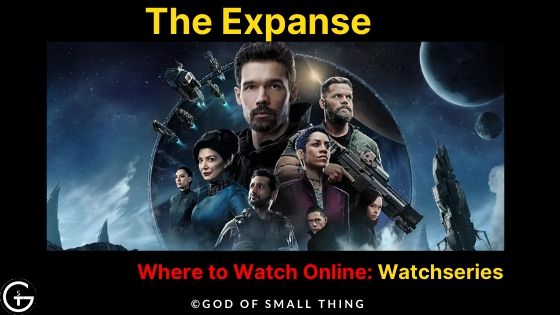 The series does a great job at mixing noir with detective elements. This whole premise makes it a visually thrilling experience. The cliffhangers and the beautifully technical camera work makes it much more pleasing. The production value is great but there's quite a lot of information to take in, it helps to read the books for a better understanding of the extensive plot. This engrossing show will keep you hooked into the lore and characters!
Watch The Expanse on Watchseries
While most of us just love the movie "The Notebook". We are always looking forward to movies like these right? Well, here we have curated a list of 25+ Movies Like The Notebook That Will Blow Your Mind with where to watch online links. Movies Like The Notebook (Don't worry! Link will open in New Tab)
Black Sails (2014-2017)
Cast: Toby Stephens, Hannah New, Luke Arnold, Jessica Parker Kennedy, Tom Hopper, Zach McGowan, Toby Schmitz, and Clara Paget.
IMDb ratings: 8.2/10
A historical adventure series that acts an prequel to Robert Stevenson Louis's novel Treasure Island. Set almost 2-3 years before the events of the Treasure Island. As they fight for survival, Captain Flint brings in a new young crew member for the New Providence Island. Featuring the real pirates including Anne Bonny, Benjamin Hornigold, Jack Rackham, Charles Vane, Ned Low, and Blackbeard. Following the pirates hunting the Spanish treasure Urca de Lima. Captain Flint is a ruthless maverick that unleashes war on England after pirates are declared 'enemies of mankind'.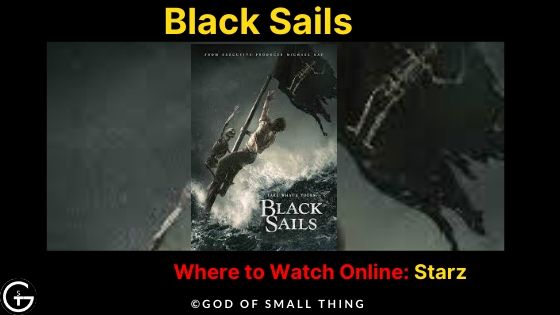 You might wonder, "is it like the Pirates of the Caribbean then?" not really, Black sails are much more mature that deals with the dark and complex themes of what is it like to be a pirate. We've grown up to see comic versions of pirates, but he show explores the grim side of pirates. This show has been praised by critics and the audience alike. It promises action and that, it delivers. This is definitely an adult show with graphic scenes that are not appropriate for kids. A well-written plot with riveting characters and violence that will give you the chills!
Spartacus (2010-2013)
Cast: Andy Whitfield, Liam McIntyre, John Hannah, Lucy Lawless, Manu Bennett, Peter Mensah, Nick E. Tarabay, and Craig Parker.
IMDb Ratings: 8.5/10
This fictional series like The Game of Thrones is one of violence and power. Inspired by the historical figure Spartacus, an actual Thracian Gladiator in 73-71 BC. He led major salve uprisings against the Roman Republic rule. The show focuses on his events of early life leading up to his beginning as a hero. The Thracians serve as auxiliaries to the Roman legions against Getae, who plundered Thracian lands. The one who persuaded them, Glaber, turns on them. They feel betrayed and rebel. But, Spartacus is condemned to death, meanwhile his wife is condemned to slavery.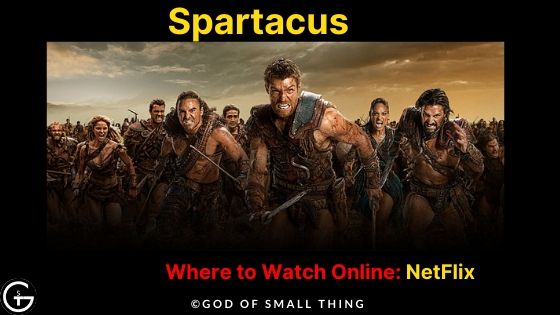 However, Spartacus was a formidable gladiator, he defeats his executioners. He easily becomes a crowd-favorite. His raw talent gets him Gladiator training and vows to find his wife when he succeeds. As the story develops, there's betrayal of a man's quest for vengeance. A dark and violent look into the life of a gladiator. A truly violent and R-rated show that isn't for the squeamish. The series is well-written and the dialogue is interesting. But yes, it might be too graphic and gory for some.
The Borgias (2011-2013)
Cast: Jeremy Irons, Francois Arnaud, Holliday Grainger, Joanne Whalley, Lotte Verbeek, Sean Harris, and David Oakes.
IMDb Ratings: 7.8/10
This series like Game of Thrones follows the merciless and scandalous lives of the Borgias. The story of the most infamous criminal family in history. The Borgias used bribery and murder to intimidate their way to wealth and power. Set in the Renaissance era when the Borgia family was on the rise. It shows their struggles to keep that power once they get it. It all starts with Rodrigo Borgia winning the election through bribery and becoming Pope Alexander VI. Him and his family are thrown into the heart of dirty politics of the 15th century. This high position brings him enemies and has to try to control the whole of Italy.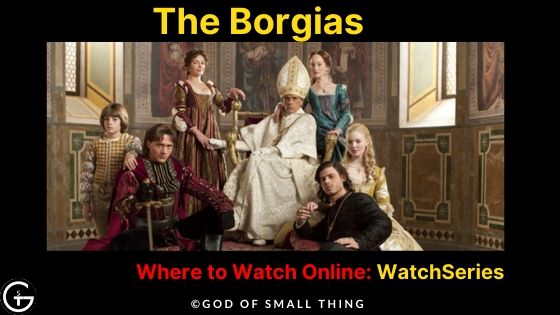 With the help of his sons, murder, war, and several marriage alliances he shows his desperate grasp for power. With enemies plotting against him at every step, he uses diplomacy and his ruthless charms to have the ultimate power of the church. The intensity and intrigue might be too much for some to watch. However, for those who can stomach it, they savor it. This enthralling mini-series is deliberately paced in such a way that gives the viewers the tension of 'what happens next?' The concept of the show might e nothing original or fresh but the characters are extremely fascinating. The beauty of the show is in its details!
Watch The Borgias on Watchseries
The Tudors (2007-2010)
Cast: Jonathan Rhys Meyers, Henry Cavill, Sam Neill, Callum Blue, Henry Czerny, Natalie Dormer, Maria Doyle Kennedy, and Nick Dunning.
IMDb Ratings: 8.1/10
This aeries like Game of Thrones is about political power. Primarily set in the 16 century England, the story follows the Tudor Dynasty, specifically King Henry VIII. The first season shows the reign of Henry VIII and his effectiveness as a king. When conflicts and political tension challenged him, what did he do? Thomas Wolsey plays a major role as his advisor. It was basically Wolsey ruling the kingdom ruthlessly from behind the throne while Henry followed his advice. He persuades Henry to keep France as an alliance and the two kings sign a pact of friendship. His need for a legitimate male heir promoted him to marry Queen Katherine of Argon.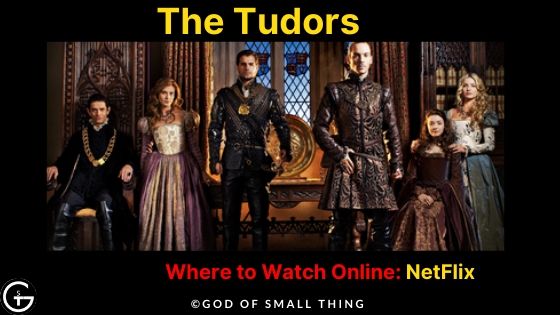 However, he already has two illegitimate sons with his mistress Elizabeth. When he crosses paths with Anne, the most beautiful woman he's ever seen, he seeks ways to get out of his marriage. But he receives major backlash from the church and the members of his royal court. He maneuvers through the series of plots against him while struggling with his personal life and reigning over Italy. Though it isn't the best period drama out there, but the stunning details, solid acting and the entertaining plot makes it just as good as the next historical drama!
Personal Recommendations: Leonardo is love for all of us and movies like Inception cant be recreated is what we think! But what if we tell you that we have a list of as many as 30+ Movies Like Inception with where to watch Online Links. Enjoy Binge-Watching!
The Witcher (2019)
Cast: Henry Cavill, Freya Allan, Eamon Farren, Anya Chalotra, Joey Batey, MyAnna Buring, Royce Pierreson, and Mimi Ndiweni.
IMDb Ratings: 8.2/10
This series like Game of Thrones is a fantasy, action-adventure drama based on a book series of the same name. Set in a medieval setting on "The Continent", this series narrates the legend of Geralt of Rivia and Princess Ciri, linked to each other by destiny. It follows are three protagonists in different points across time exploring the events that shape them and eventually merge into one story line. Geralt, a lone monster hunter that struggles to find his place in the world. He always found monster and humans all the same. But, when he crosses paths with the Princess with a special gift and a sorceress they navigate through the continent towards their destiny.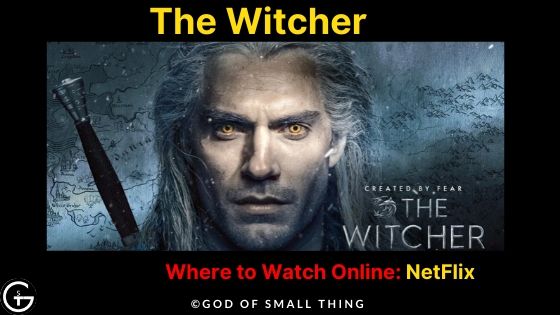 Their paths intertwine in a rather interesting way. When a brutal vision of the entire kingdom is foretold, they must seek answers for an increasing volatile Continent. The dark humor and deep fantasy is enough to pull anyone in, but the character's charisma and acting makes things more entertaining. The overlapping timelines and the multiple characters might confuse many but the chaos and the absurdness is what makes this show so addictive. For a massive production and scale, the story surprisingly only centers the three protagonists, and that's one appealing factor among many.
Here you have it! The list of the best series like The Game of Thrones. These series are loved among fans are one of the most action-packed, violent and messed up TV shows! The game of Thrones is a legendary show, but these shows are no less. The plot, the strong characters, and the twisted thinking in these shows are mind-blowing! Did I miss any of your favorites? Mention your faves below!
If you ever feel like trying out some new! We have something new for you! Try Going for these 25+ Best Korean High School Dramas and you won't regret it! Obviously with where to watch links.
Or
Feeling low in life? Here are 60 Best Inspirational and Motivational Hindi Movies (Bollywood)