Rohit Sharma Biography | Age | Stats | Centuries | Family | Net Worth
From young talent to a legend-in-making, today we shall look closely at the life of the hitman of the Indian cricket team. Focusing on key aspects of Rohit Sharma's biography, we would come across Rohit Sharma's family, Rohit Sharma's career statistics, Rohit Sharma's net worth, and Rohit Sharma's centuries. Talking about family, we would have an opportunity to get intricate details on Rohit Sharma's wife, Rohit Sharma's mother, Rohit Sharma's dad, and Rohit Sharma's siblings.
Rohit Sharma Biography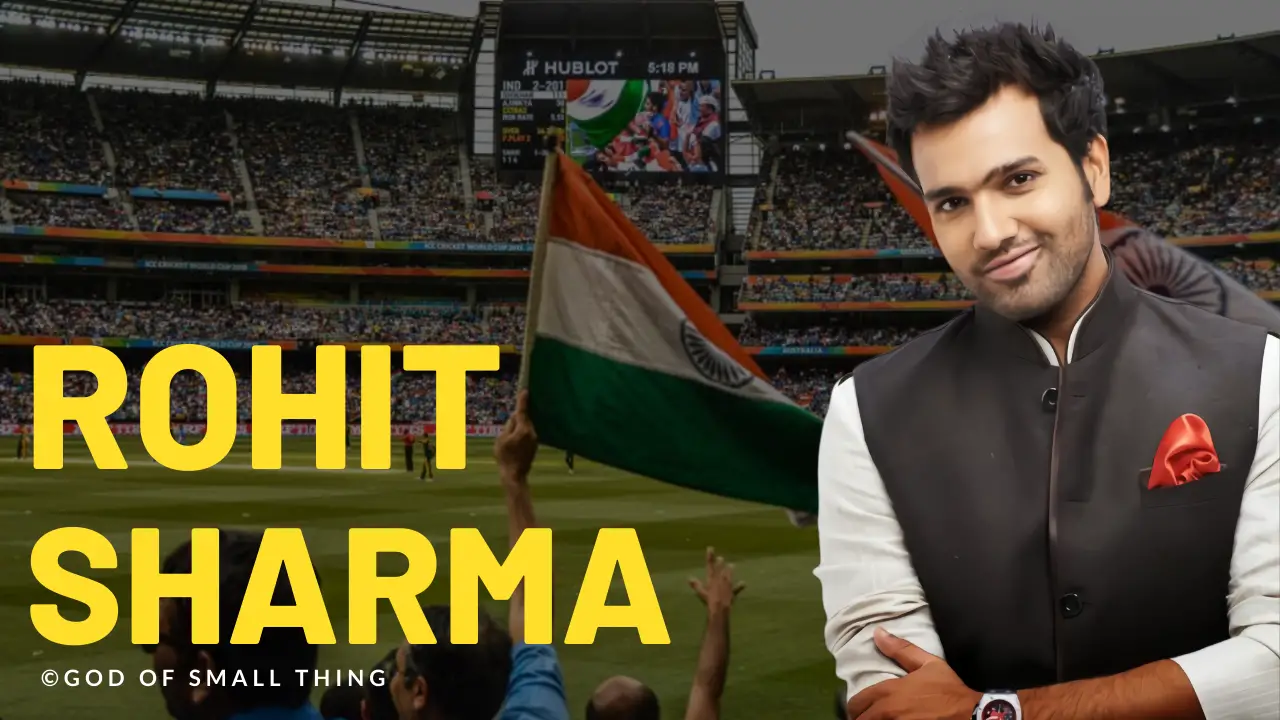 Born on 30 April 1987 in Bansod, Nagpur, Maharashtra, Rohit had a very humble beginning. Around the age of 12 in 1999, he joined a cricket camp. Witnessing his cricketing capabilities, Rohit's childhood coach Dinesh Lad helped him to get a scholarship at Swami Vivekanand International School. Coach Lad felt it was prudent to train the budding talent in a school with better cricket facilities. 
When in 2008, Rohit Sharma shot to the limelight, he had opined about his early cricketing which was not even a decade ago back then. ESPNCricinfo recorded Sharma stating, "When I started watching cricket, I had this strong gut feeling about wanting to make a mark in the game. So I asked my uncle for Rs 800 to join a summer camp." Sharma's uncle thought he'd be better off sticking to his studies, but budged eventually and gave the boy Rs 200. "That was the beginning of my cricketing career." 
Cricket Trivia: Do you know who is the richest cricketer in the world in 2020? No it's not MS Or Virat! Here is a list of Top 10 Richest Cricketers in the World with Net Worth, Salary in 2020. (Don't worry! Each link in the article will open in New Tab so you can finish this off and switch to other 🙂 )
On that day Sharma even recalled a convo with his cricket coach Lad, "I told him I couldn't afford it, but he got me a scholarship. So for four years I didn't pay a penny, and did well in my cricket."
Interestingly, Sharma was primarily recognized for his marvelous off-spin bowling. But somehow the cricket coach noticed his batting skills and promoted Sharma to open in the upcoming tournament. Pulled up from number 8 to become an opener seemed weirdly surprising. Nonetheless, coach Lad's decision proved right. Sharma punched a century on his debut as an opener. He then went on to present an exemplary performance throughout the Harris and Giles Shield school cricket tournaments. 
"There has been no looking back since. That year, he scored many more runs as an opener. He was high on confidence," coach Lad later told ABP News in 2015.
The news media conducted thorough talks with Sharma's childhood teachers. Director Patel reminisced, "He (Rohit) would focus more on his bowling skills, but things slowly started changing. Gradually, he realized that he was more of a batsman. That clearly changed his perception of the game." 
Sharma's former teacher shared a unique memory of how the dedicated teen-targeted a spot in the state team. Sharma practiced for hours to make a stint at the school league level and climb up the ladder thereafter. It was also found that unlike other budding cricketers who idealized Sachin Tendulkar, Sharma drew inspiration from Brian Lara.
The penniless boy has become a cricketing star today. Learning about Rohit Sharma's net worth would surely surprise you. Today, Rohit Sharma's family, be it Rohit Sharma's mother, Rohit Sharma's dad or Rohit Sharma's wife, all of them live a happy and luxurious life. 
Rohit Sharma Career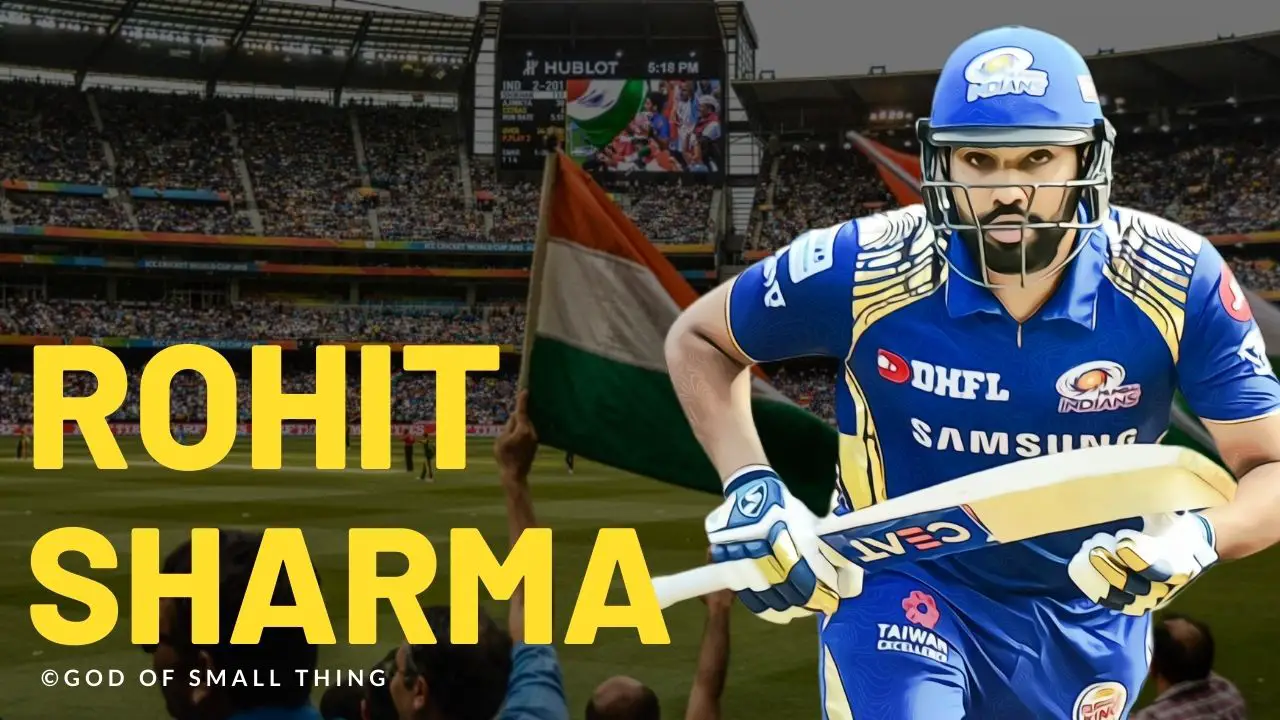 Playing for West Side, Sharma made his List A debut in 2005 during the Deodhar Trophy. Batting at the number right, Sharma was able to post a reasonable 31 and remained not out. As his performance improved, he found a place in India A and made his first-class debut against New Zealand A in 2006 at Darwin. A significant half-century in the series got him a fixed spot in the Mumbai team. In the 2006-07 Ranji Trophy, Rohit made his debut with a double century. Mumbai won the trophy that year and Sharma scored a match-winning fifty in the finals against Bengal. By 2009, Sharma had posted his top score of 309 not out in first-class cricket. 
Fortunately, Sharma's talent was recognized by the junior national selector Pravin Amre. He was chosen for the U-17 India side. 
However, the big bang for Sharma came in 2007. When Yuvraj Singh had fallen injured during the inaugural T20 World Cup, Sharma was called in as a replacement. His potential at the greatest international level was taken into account in the match against South Africa. Sharma partnered with former captain MS Dhoni to build an innings, and win the match that kicked the Proteas out of the tournament. This was a remarkable stint for Sharma and everybody knew he would do something extraordinary in his cricketing career. 
The world-renowned former England skipper Ian Chappell watched Sharma play his trademark fluent cover-drives or square-drives off the back foot in 2008. He had told the world back then that he received an impression of a top-quality cricketer. Rohit Sharma's career statistics today have certified Ian's predictions. 
On his international ODI debut in Belfast was against Ireland in 2007, but he was placed at number 7 and so he didn't get a chance to bat. Nevertheless, Sharma scored his maiden ODI half-century against Pakistan in the same year in November. Rohit Sharma's career statistics went down for a bit until 2010 when he punched his maiden century against Zimbabwe. His poor performance in three consecutive years failed to get him a spot in the 2011 ODI World Cup. 
Thereon, he embraced himself. Sharma began exhibiting his skills from the 2011 West Indies tour. So much so, that in the 2013 ICC Champions Trophy, Sharma attained the opening spot. His splendid masterstrokes helped the national side to win the competition. Maintaining a sensational form, Sharma, at last, broke a world record on 13 November 2014 at the Eden Gardens. Playing against Sri Lanka, Sharma scored 264 off 173 deliveries – the highest score in ODI cricket history. In ODI cricket, Rohit Sharma's centuries are 29 in total. In 2019, he became the highest scorer in ODI cricket with 1,490 runs. 
When one Mumbaiker left, another joined in. During Sachin's last Test against West Indies in 2013, Rohit made his debut. He patiently clobbered one ball after another to post the second-highest Test debut score by any India till date – 177 runs. In just 32 matches, Rohit has flaunted his batting proficiency amassing 2000 runs in the longest format of the game. In Test cricket, Rohit Sharma's centuries tally at 6. 
T20 International cricket has seen charismatic Rohit. Sharma has outperformed some of the best batsmen in the world to establish himself in the shortest format. In 2015, he became the second Indian batsman to score a century in T20I. Rohit Sharma's career statistics boomed after this achievement. On the IPL forum, he gradually became the most successful captain – winning 4 IPL titles for Mumbai Indians. Rohit Sharma's centuries stand a count 4 in T20I and just one in IPL. 
The most accredited performance for any cricket player is that of his World Cup career. Sharma probably embraced himself and empowered his stroke skills after being dropped off in the 2011 World Cup. Within four years, he became a world-class batsman to open for India in the 2015 ICC World Cup. He totaled an impressive score of 330 runs for India in the tournament. In the next four years, he turned into a benchmark-setting batsman as he won the ICC Golden Bat for scoring the highest individual score in the 2019 World Cup. 
No wonder every brand wants him, pumping Rohit Sharma's net worth; No surprise if the three tons in first-class cricket finds a place in Rohit Sharma's biography and obviously note all of Rohit Sharma's centuries because Rohit Sharma's career statistics have just begun to make records. 
Rohit Sharma Family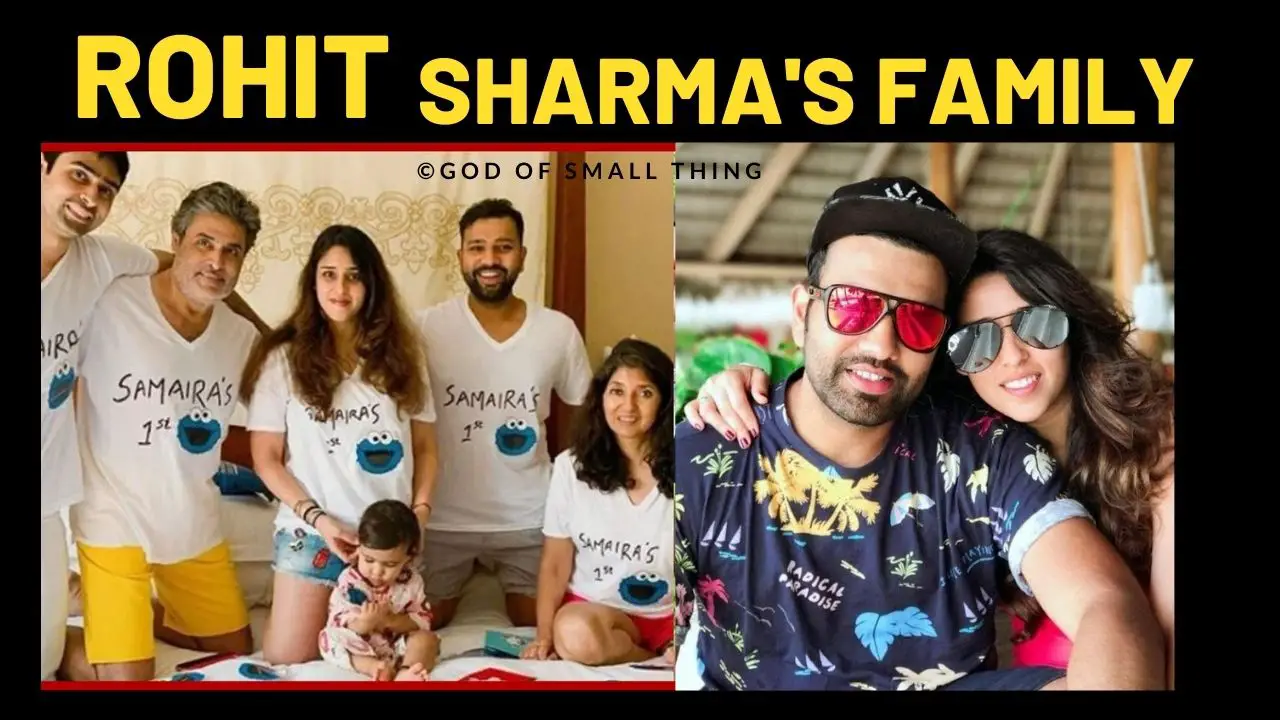 Rohit had a struggling childhood. Although he was born in Bansod, Nagpur, Rohit lived in Borivali with his grandparents and uncles. Rohit Sharma's family was involved in odd, low paying jobs.  
Rohit Sharma's father, Gurunath Sharma was a caretaker of a transport firm storehouse. Since he couldn't financially assist and raise Rohit, young Sharma went on to live with his uncles and grandparents. 
One of the best things about Rohit Sharma's family is that they always stick together. Helping Sharma through twists and turns, Rohit was encouraged by his family to pursue his dreams. 
One side of Rohit Sharma's family i.e. his mother's side, Purnima Sharma is native to Visakhapatnam which is why Sharma can fluently speak the regional language – Telugu. Sharma's younger brother, Vishal Sharma recalls all the fun memories he and Rohit shared. Although Rohit lived away, he would visit his parents during weekends. 
All the hard times Rohit Sharma's family faced was done away by the older son when he came of age. The way he championed all the obstacles will surely make an amazing life story in Rohit Sharma's biography.
Rohit Sharma's Wife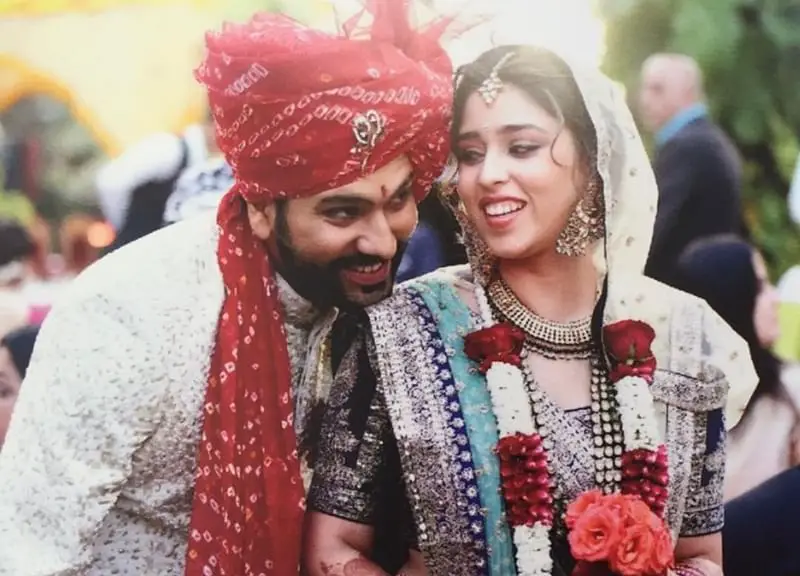 Rohit Sharma's family added a new member in 2015. Sharma tied the knot with his manager Ritika Sajdeh after a happy, six-year-long relationship. In Gaurav Kapur's Breakfast with Champions, Rohit recalled how he met Ritika for the first time. He was 20 years old back then and had gone for a commercial shoot. Yuvraj Singh was also present at the location. When Sharma visited Yuvi's trailer, he found Ritika sitting beside him. Yuvraj has long considered Ritika to be his rakhi sister. And that was the first time he saw Ritika. 
A funny incident took place during the shoot. Sharma delivered his dialogues but it turned out that his mic was off. Finding him in a state of confusion, Ritika offered to help. And that's pretty much how Ritika-Rohit friendship began. 
All those years, Rohit Sharma's wife-to-be was actually an encouraging soul who hardly ever missed a match he played. While dating both of them were open about it and never shied away from the media about revealing their love for each other. 
When the time came, Sharma chose a unique way to propose to his lady love. He drove his 28-year-old fiancée Ritika from her Cuffe Parade residence in Mumbai to the Borivali Sports Club. Sharma had a special reason in mind. Reportedly, this was the ground where Rohit first played at the age of 11. Thus, he chose to take Ritika there to propose to her as it held an auspicious space for him. 
Later, Rohit popped the question post-midnight by giving her a solitaire ring. This was on 28 April 2015. Three years later, on 30 December 2018, Rohit and Ritika had a cute daughter and named her Samaira Sharma. She's the newest member of Rohit Sharma's family. All three of them live happily and share sweet posts on social media frequently. 
Interesting Facts about Rohit Sharma
Rohit Sharma's biography will get all the more exciting when it includes some of the very interesting facts which sound weirdly uncommon. Here's a list of interesting facts related to Sharma: 
Since his early cricketing days, Sharma idolized former Indian opener Virendra Sehwag. Look at the wonderful turn of events as today Rohit has replaced his idol to open of Indian national team. 
Sharma is considered the second richest IPL player who entered the 100 crore club after playing and winning for matches back to back in the world's biggest cricket tournament. 
Sharma has an unbeatable score of 264 in ODI cricket. He achieved this feat against Sri Lanka in 2014. 
Captain Virat Kohli once revealed that Sharma loved sleeping more than anybody else in the team. 
Sharma defeated his friend in an egg-eating competition. He gulped down 45 eggs back to back, effortlessly. 
Sharma scored the most number of centuries in a single World Cup edition. Rohit Sharma's centuries totaled at five at the end of the 2019 ICC World Cup. 
He is the first Indian to complete a double century with a six in a Test match. 
Sharma is the first opener in history to score ten centuries in a single calendar year. 
Since we discussed about Captain Kohli, we thought of asking you this! Do you know who was the first captain of the Indian ODI Cricket team? Well, if you wish to know more about the captains of the Indian cricket team. Here is a List of Indian Cricket Captains in ODI's with Statistics
Rohit Sharma's Net Worth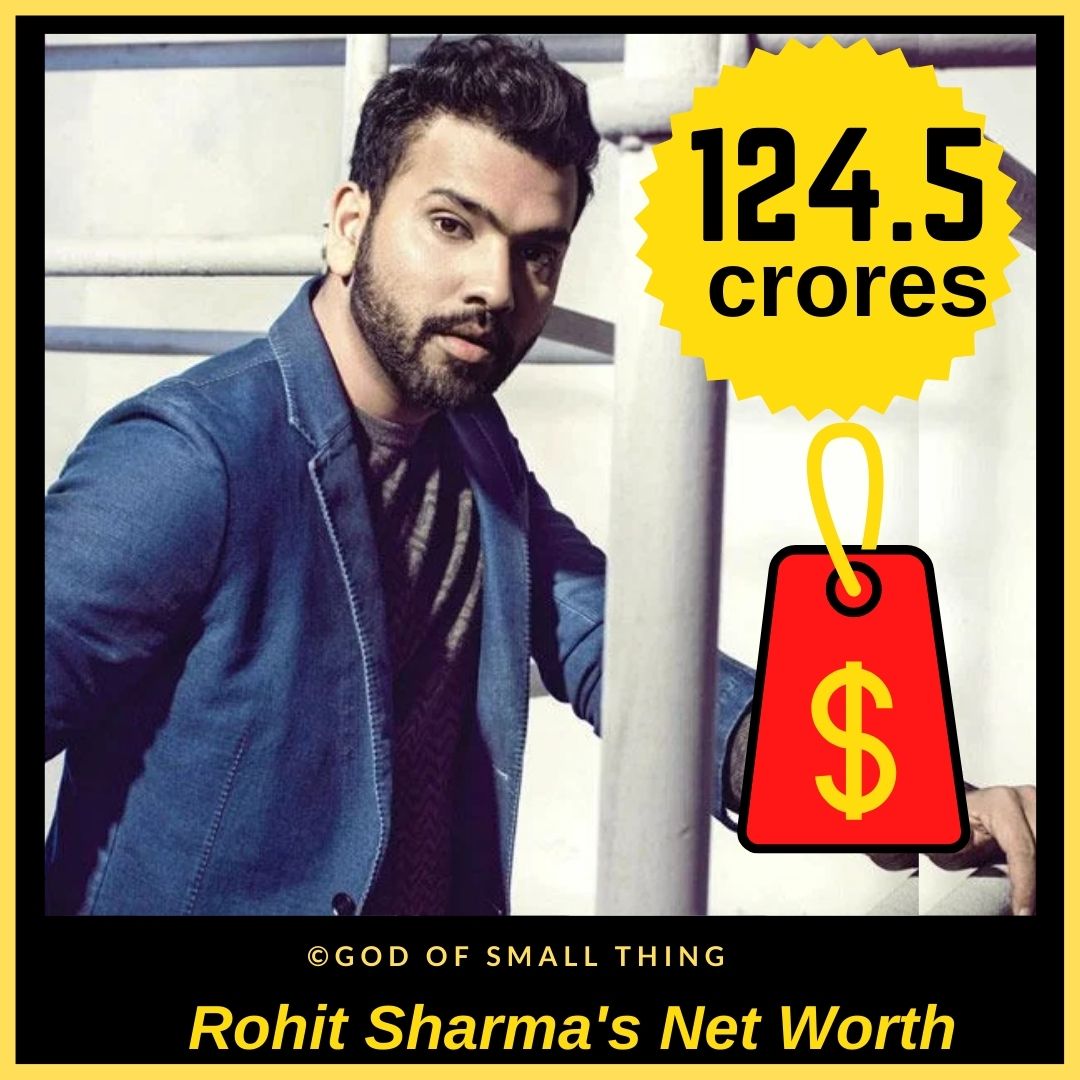 Sharma has a massive fan following and even greater brand value. Companies flock his way to offer sponsors and thereby pushing up Rohit Sharma's net worth. To understand Sharma's brand value, let's trace it from 2015 Forbes' list of top 100 celebrities of India. In this list, Sharma ranked 46th in terms of income and 8th in terms of popularity. 
Other than his obvious fame, Rohit Sharma's net worth finds its base on BCCI contracts, match fees, endorsements, and the IPL. 
Sharma is among the three Indian cricketers to currently be in the A+ Grade pay scale of players as specified by the BCCI. He is paid a hefty sum of INR 15 lakh per Test match, INR 6 lakh per ODI, and INR 3 lakh per T20I as match fees. 
The hitman has at least twelve independently running endorsement deals with brands like Maggi, Lays, Nissan, Ceat, Aristocrat, Adidas, Relispray, Nasivion Nasal Spray, Restless Energy Drink, Oppo, Highlanders, and Hublot. Rohit Sharma's net worth gets a boosted income of at least INR 7 crores from these brands. 
Sharma has cross deals with his IPL franchise Mumbai Indians, due to which, he's seen endorsing Reliance Jio and Videocon d2h. The long-running IPL contract with Mumbai Indians adds around INR 15 crores to Rohit Sharma's net worth annually. 
Nonetheless, Rohit Sharma's net worth can only be estimated if his exquisite collection of luxury cars are taken into account. From Skoda Laura, BMW M5, BMW X3, Toyota Fortuner to exotic models of Audi and Mercedes cars while endorsing Nissan on the other end.
Coming to the point, newsmedia Republic World estimated Rohit Sharma's net worth in 2019 to be 18.7 million US dollars which is almost equal to INR 124.5 crores. Reports suggest that Rohit Sharma's net worth has witnessed an increment of 26% as compared to 2018.
Rohit Sharma Awards
Rohit Sharma's family must be proud to know that their child has been bestowed with some of the most prestigious awards. These honors will be written in golden words in Rohit Sharma's biography. Here's a list of awards which decorate Sharma's cabinet: 
The Government of India honored Sharma with the Arjuna Award in 2015 for his extraordinary contribution to the sport of cricket. 
ESPNCricinfo awarded him as the best ODI batsman for scoring double centuries in 2013 and 2014.
Due to this leading contribution, team India stood as the ICC ODI Team of the Year from 2016 to 2019.
Sharma's remarkable performance last year earned him the title of ICC ODI Player of the Year 2019. 
Sharma received the Golden Bat for scoring the highest runs in the 2019 ICC World Cup.
Records by Rohit Sharma

When Rohit Sharma's biography will be written, the pages won't fit a single book. It's because he's making and breaking records by the day. Here's a list of Rohit Sharma's records which will you speechless: 
He is the first batsman to score centuries in both the innings of his maiden Test match as an opener. Sharma scored 176 runs and 127 runs respectively, against South Africa last year. 
Sharma holds the formidable record of most number of double centuries in ODI cricket. He has repeated the feat thrice, against Australia in 2013 and against Sri Lanka in 2014 and 2017 respectively. 
The most number of centuries in T20 International cricket i.e. 4, is credited to Rohit Sharma's career statistics.
In 2019, Sharma hit the most number of sixes (13) in a Test match. It was against South Africa. 
Sharma also holds the claim to the most number of T20 International sixes i.e. 127 in total.
The year 2019 was special for Sharma as he became the highest-scoring opener in international cricket in a calendar year. He amassed 2,442 runs altogether. 
Sharma became the first batsman to score a century against seven different opponents in a single calendar year. 
Rohit Sharma's centuries helped him cross the mark of 150 runs around eight times, making him the first batsman to achieve such a feat. 
Stroke play knows no bounds as Rohit Sharma's centuries are widespread. He is the first Indian opener to have scored a century in all the major formats of international cricket. 
Sharma has hit 191 sixes on Indian soil while playing international matches, which is the most by any Indian to date. 
Endless records glorify the cricketing proficiency of the Hitman. Many might say that brands come rushing learning about these facts, well, it only improves Rohit Sharma's net worth and he truly deserves it. Rohit Sharma's family must be proud to have a son who's on the road to become a cricketing legend.
Who all are the best and famous Indian cricketers of all time? Here are Best Cricketers of India with Career Statistics and highlights. 25+ Cricket Legends of India with Career Statistics and Best Highlights
Rohit Sharma Career Statistics
Rohit Sharma's career statistics are beyond impressive. The 33-year old has put up big runs on the scoreboard single-handedly on various occasions. Here are Rohit Sharma's batting, bowling as well as fielding statistics: 
Batting Stats
Format
Matches
Runs
Average
Strike Rate
Test
32
2141
46.5
59.2
ODI
224
9115
49.3
88.9
T20I
108
2773
32.6
138.8
IPL
188
4898
31.6
130.8
1st class
92
7118
56.0
63.5
List A
295
11357
46.5
88.5
T20
328
8642
32.2
133.7
SOURCE: ESPNCricinfo
Bowling Stats
Format
Matches
Wickets
Economy
Average
Test
32
2
3.50
108.0
ODI
224
8
5.21
64.4
T20I
108
1
9.97
113.0
IPL
188
15
7.95
29.3
1st class
92
24
3.21
47.8
List A
295
30
5.10
38.7
T20
328
29
7.81
28.2
SOURCE: ESPNCricinfo
Fielding Stats
Format
Catches
Run Outs
Test
31
1
ODI
77
14
T20I
40
5
IPL
83
10
1st class
75
5
List A
101
19
T20
131
16
SOURCE: ESPNCricinfo
5 Unknown Facts about Rohit Sharma
While most of his fans spend time only recounting Rohit Sharma's centuries, they miss out on what Rohit Sharma's family has to share. Here are five unknown facts which will surely appear on Rohit Sharma's biography someday:
Something Rohit Sharma's biography will probably denote other than his batting fluency is his linguistic fluency. Sharma can speak in four languages – English, Hindi, Marathi, and Telugu. 
If you missed out on Rohit Sharma's biography at the beginning, you should know something important about your batting superstar – he started out as an off-spin bowler! 
The cricket master is an ardent football fan. He follows and supports the English football club Manchester United. 
Sharma is the official Rhino Ambassador for WWF-India and is an active member of PETA. He rigorously campaigns to raise awareness about the cruelties faced by stray cats and dogs. 
In IPL, Sharma is the only player to have won every final he has ever played. Also, he has a unique record of being the only cricketer in IPL to have a hat-trick and a century to his credit. 
Rohit Sharma's Social Media
Rohit Sharma is one of the most active Indian celebrities on social media. He constantly updates his fans about his whereabouts, opinions, pictures, and clips on major platforms like Facebook, Instagram, and Twitter. If Internet presence was counted in for a player assessment, Rohit Sharma's career statistics would still compete against the strongest in the world.
While Sharma's Instagram is filled with sweet family moments, his official Facebook page keeps track of his tours and travels. On Twitter, Sharma is often seen congratulating talents, celebrating occasions, raising crucial awareness related to animals and people in need. 
Let's take a look at all Sharma's profiles one after another as well as his recent posts:
Rohit Sharma's Official Facebook Page: https://www.facebook.com/RohitSharmaOfficialPage/ recently posted a picture wishing Yuzvendra Chahal on his birthday.
On his official Instagram page, Sharma posted an adorable photo with his little munchkin:
On 26 July, the hitman took to his Twitter handle to wish the nation on Kargil Diwas:
So, this is it! Do you know another fact about Rohit Sharma that we have missed? Do comment down below.
Also Read: Virat Kohli Biography | Age | Stats | Centuries | Family | Net Worth