Virat Kohli Biography | Age | Stats | Centuries | Family | Net Worth
Ever thought about Virat Kohli's background or dreamt the Virat Kohli story? Well, if you haven't, then today is the day. Going through this article, you will learn all about Virat Kohli's biography. It includes- Virat Kohli's family, Virat Kohli's statistics, Virat Kohli's net worth, and Virat Kohli's centuries.
Considered the best batsman in the world, Virat Kohli rules the cricketing arena and is often referred to as King Kohli. Before getting to know Virat Kohli's biography, It's important to learn how other legends have opined about the current Indian Captain.
"I love watching Virat Kohli bat. He reminds of myself," Sir Viv Richards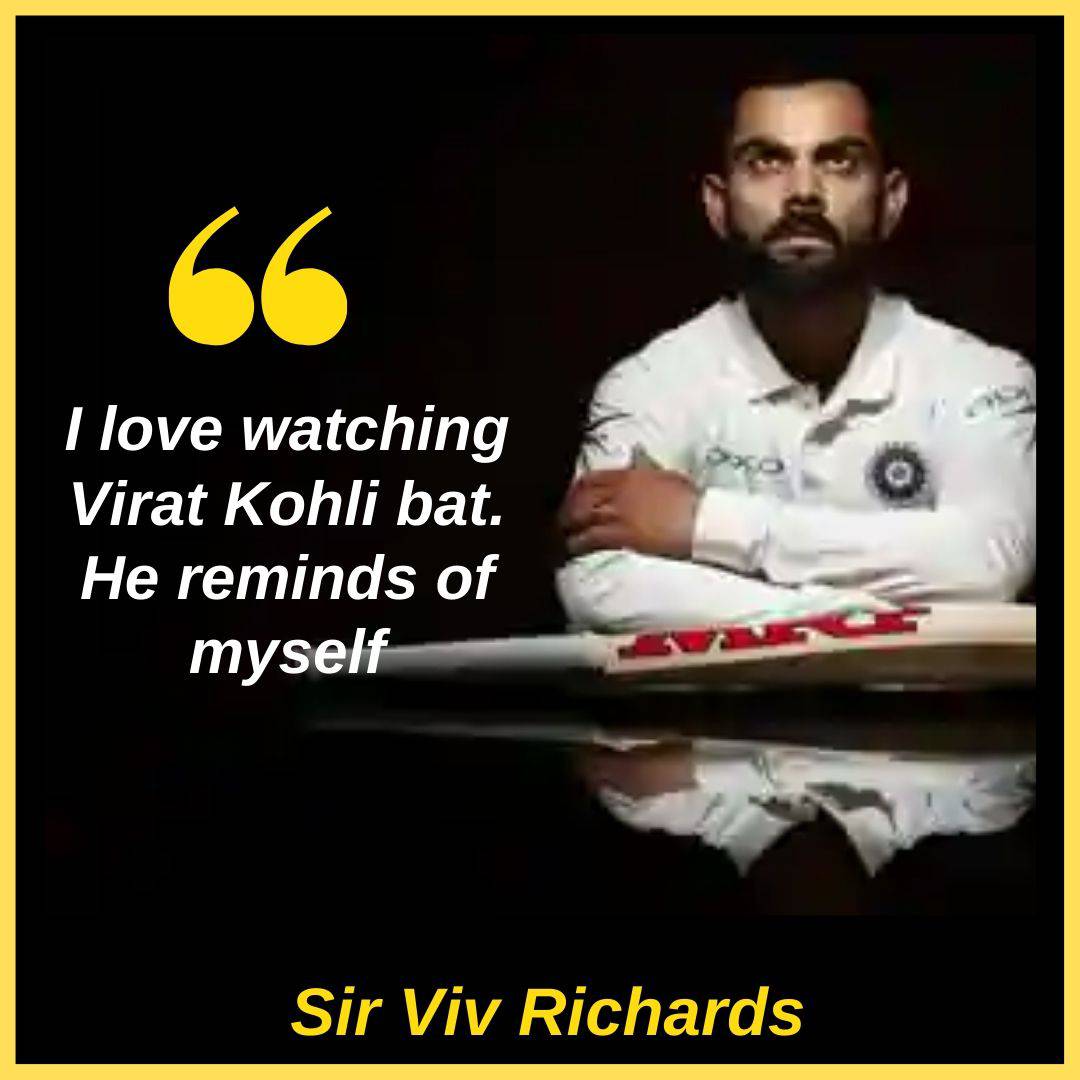 "The sandstorm from Sachin at Sharjah and the hailstorm from Kohli in Mohali should be written in the same paragraph," Ravichandran Ashwin.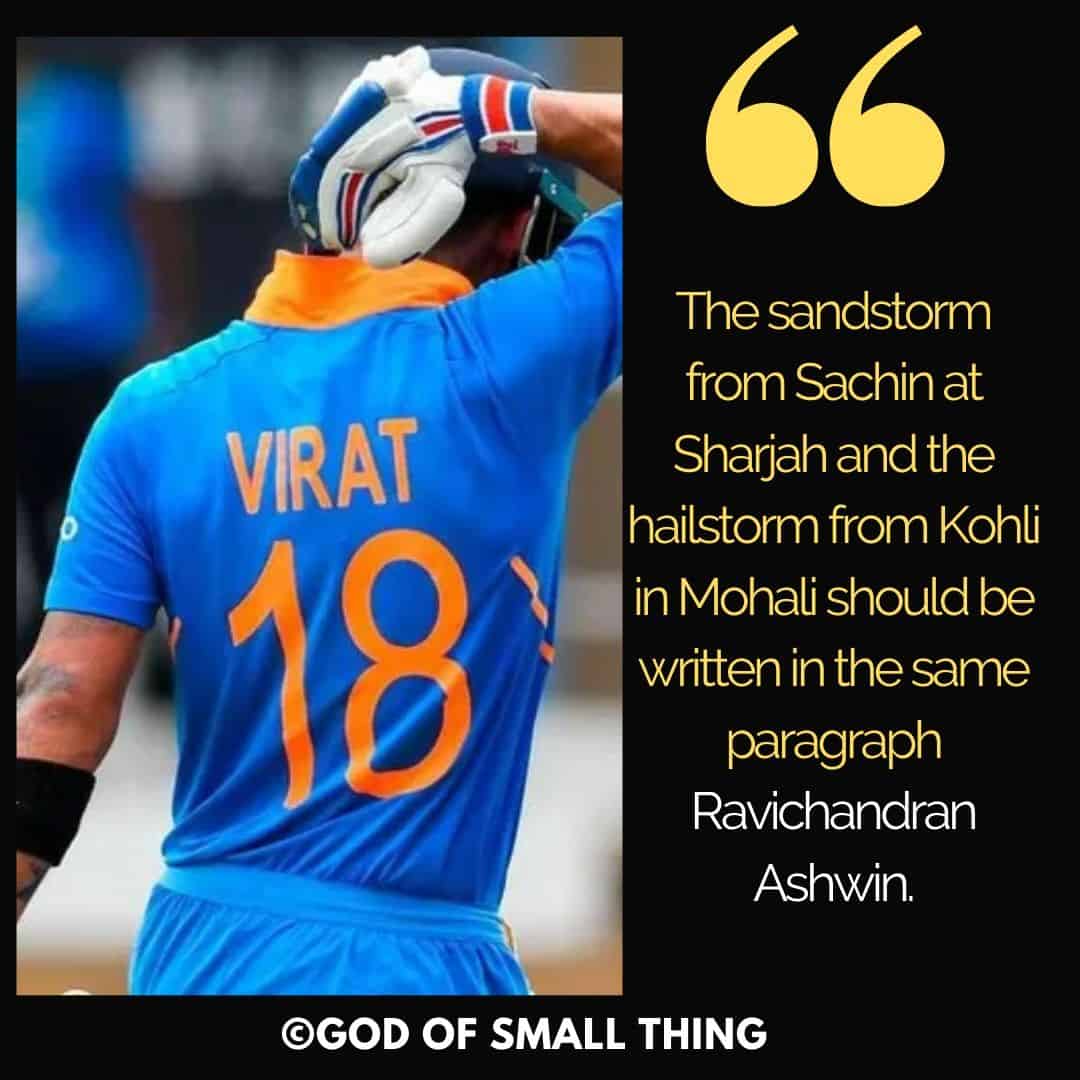 "To become a good player, you need talent. To become a great player, you need an attitude like Kohli's," Sunil Gavaskar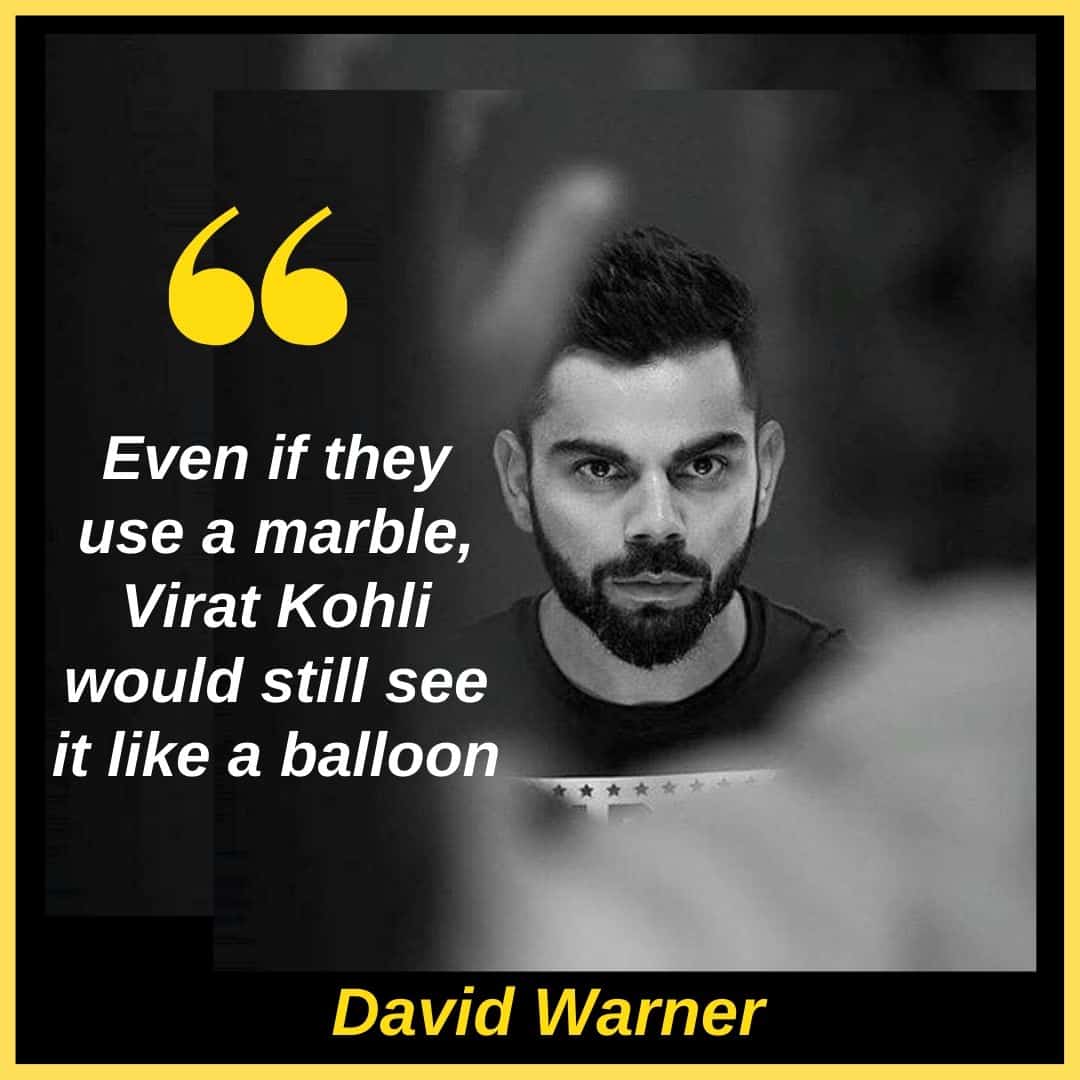 "Even if they use a marble, Virat Kohli would still see it like a balloon," David Warner
In the last ten years, Virat Kohli stepped forward time and again to redefine the style of playing cricket. Virat Kohli's centuries and statistics make him a fan favorite! Go through the following table to better know Virat Kohli, in full detail:
| | |
| --- | --- |
| Full Name | Virat Kohli |
| Date of Birth (Age) | 5 November 1988 (33 Years) |
| Hometown | New Delhi, India |
| Height | 1.75 m (5 ft 9 inch.) |
| Spouse | Anushka Sharma (m. 2017) |
| Daughter | Vamika Kohli |
| Parents | Prem and Saroj Kohli |
| Profession (Role) | Cricketer (Top-order batsman) |
| Batting Style | Right-handed |
| Bowling | Right-arm medium |
| Test Debut | 20 June 2011 (vs West Indies) |
| ODI Debut | 18 August 2008 (vs Sri Lanka) |
| T20I Debut | 12 June 2010 (vs Zimbabwe) |
| Top Scores | Test: 254*|ODI: 183|T20I: 94* |
Virat Kohli Biography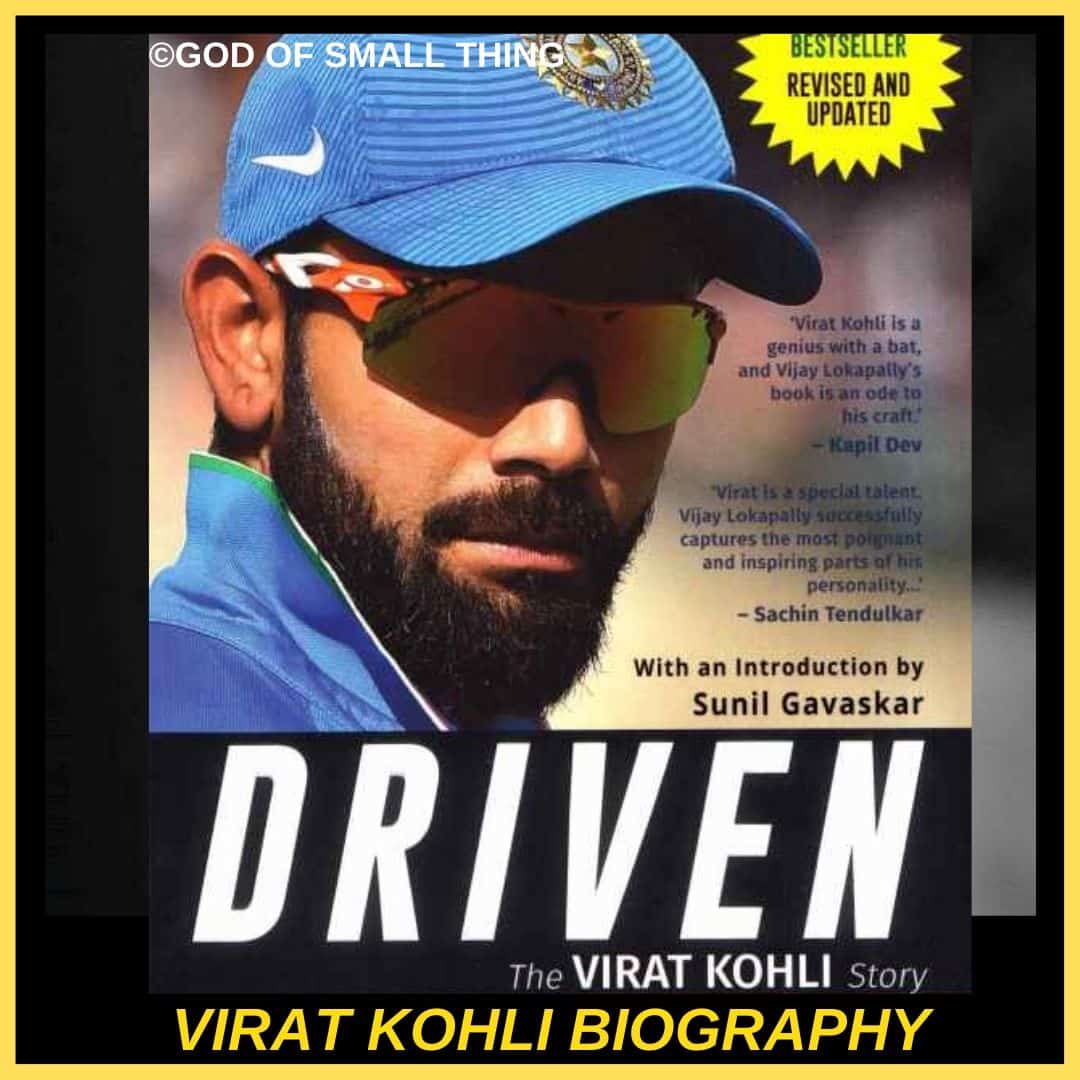 As of now, Virat has not authored any autobiography which can lay a testament to his life. But isn't it obvious if you think? After all, our cricketing superstar has just crossed the 30-year mark in his life, there's so much yet to come! Nevertheless, there are several books that cover Virat Kohli's biography in detail. Books such as Winning like Virat, Virat Kohli: Reliable Rebel, Virat Kohli: Best in the World, Virat Kohli: A Run Machine, and so on. The best of all is undoubtedly, 'Driven: The Virat Kohli Story'.
In the book, coach Rajkumar Sharma recounts Virat's initial cricketing days. He recalls Virat's oozing talent' since the early days and how his dedication to the game impressed him. Sharma always found it difficult to send little Virat home, which explains the passion he carries to date.
Want to know more about how Virat grew up to become a legend?
Then keep reading and learn everything from Virat Kohli's family to how he became the greatest cricketing star. You'll be amazed to know Virat Kohli's net worth, you'll start dreaming about Virat Kohli's centuries and begin learning Virat Kohli's statistics.
Virat Kohli Career
Virat Kohli started his career with magnificence. Playing from the Delhi U-15 team in the Polly Umrigar Trophy (2002-03), Virat scored 172 runs with an average of 34.40. Everybody understood he was meant for something big.
Virat Kohli Domestic Career
After posting the highest score of 757 runs with an average of 84.11 in the Vijay Merchant Tournament, Kohli secured a place in List A for Delhi. There were two magnificent Virat Kohli centuries. Next, he got selected for a U-19 England tour where he averaged a score of 105 runs in three ODI matches.
Kohli's first-class debut came in November 2006 after he turned 18. He could only score 10 runs in his first match. During the series, an unfortunate event took place. Virat's father passed away. Virat Kohli's family was shattered but surprisingly, the loss didn't shake his confidence but rather strengthened his sheer will. According to his mother, "Virat changed a bit after that day. Overnight he became a much more mature person." Kohli batted the day after his father died and went on to score 90 runs for Delhi against Karnataka. "Now, he looked like he was chasing his father's dream which was his own too." Virat Kohli's family witnessed a grave change in his attitude.
After several high-score stints, Virat Kohli earned the opportunity to captain the U-19 India team in the 2008 World Cup. India won the tournament and Virat was adjudged the third-highest run-getter. With this list of achievements and impeccable enthusiasm, Kohli caught the eyes of selectors at the top.
Love Cricket? Let's see how much you know about the Legends of the game! Here are 25+ Cricket Legends of India with Career Statistics and Best Highlights (Link will open in a New Tab so you can finish this off and we will see you on the other side )
Virat Kohli International Career
Virat received a surprise call-up to join the Indian squad for a Sri Lankan tour. This was August 2008. When both the elite openers, Sachin and Sehwag dropped injured, Kohli got his big break. However, he could only amass 12 runs on his international ODI debut. During the same series, he posted his first ODI fifty as well and ensured a spot in the national team.
He went on to play as a replacement in the first two years- 2009 & 2010. In the home ODI series against Sri Lanka in December, Virat was brought in as a replacement for injured Yuvi. In the fourth match of the series, Virat scored his first international ODI century. He made 107 runs off 111 balls.
In the tri-ODI series with Bangladesh and Sri Lanka, Virat laid out his commendable performance, scoring 275 runs from five outings with an average of 91.66. He started rising through the ranks, making his T20I debut against Zimbabwe and securing the third position in the batting line-up.
His consistent performance in limited-overs cricket got him into the squad for the 2011 World Cup. Exciting as it sounds, Kohli became the first Indian batsman in history to score a century on World Cup debut. In the final match against Sri Lanka, Kohli scored 35 runs, lacing an 83-run partnership with Gambhir.
This was the dynamic boost that pushed Virat Kohli to become the ICC Cricket of the year 2012, at the mere age of 23! At present, Virat Kohli's centuries stand at a total tall of- 27 Test centuries and 43 ODI centuries.
Table showing Virat Kohli's centuries:
| Teams | Test | ODI |
| --- | --- | --- |
|  Australia | 7 | 8 |
|  Sri Lanka | 5 | 8 |
|  South Africa | 3 | 4 |
|  Bangladesh | 3 | 3 |
|  West Indies | 2 | 9 |
|  England | 5 | 3 |
|  Pakistan | – | 2 |
|  New Zealand | 3 | 5 |
|  Zimbabwe | – | 1 |
| Total | 27 | 43 |
Virat Kohli's Centuries against different nations
Source: Wikipedia
Virat Kohli Family
On 5 November 1988, Virat Kohli was born into a middle-class Punjabi family in Delhi. His father's name was Prem Kohli. Virat's mother's name is Sajor Kohli and Virat has two siblings named- Vikas and Bhavna. While his father practised criminal law, his mother managed the household.
The Cricket Monthly did a story on Virat Kohli back in June 2015 which covered Kohli's childhood details in brief. In the article, Kohli's family shared how a three-year-old Virat would pick up a bat and ask his father to bowl.
In the same year, Times of India reported how Virat Kohli got admitted into the West Delhi Cricket Academy. On neighbours' suggestion, Virat's father took him to the academy and a nine-year-old began his training under Rajkumar Sharma. A small start to the epic journey.
On being asked about his father, Virat said, "My father was my biggest support. He was the one who drove me to practice every day. I miss his presence sometimes." Later in 2008, when ESPNCricinfo enquired about his feelings after the life-changing knock against Karnataka 2008, Kohli expressed, "The way I approached the game changed that day. I just had one thing in my mind – that I have to play for my country and live that dream for my dad."
No doubt, Virat Kohli's family played a major role in his success even when the times were unimaginably tough. The early efforts that were put in by Kohli's dad resulted in undeniable success.
We don't know to get inspired by what people say to us but by what our favourite stars say! Correct? Well Here are 50+ Inspirational Cricket Quotes by your favourite Cricketers with Images
Virat Kohli's Parents
Father:
Prem Kohli, Virat Kohli's father practiced law. After hearing from his neighbours that Virat was ready to play for a professional team, he brought him to the West Delhi Cricket Academy. Prem sadly passed away before Kohli's international debut for India. On December 18, 2006, Prem passed away when Virat was competing in the Ranji Trophy. Virat proceeded to play for Delhi shortly after completing the final rites, demonstrating his dedication to the team.
Mother:
Saroj Kohli, Virat Kohli's mother, is a stay-at-home mom. Virat and his mum are close. Virat's mother was concerned that her son was weakening as he began to put more emphasis on fitness. In addition, Virat had donned a shirt in an ODI match against New Zealand in 2016 that included the name of his mother on the back.
Virat Kohli's wife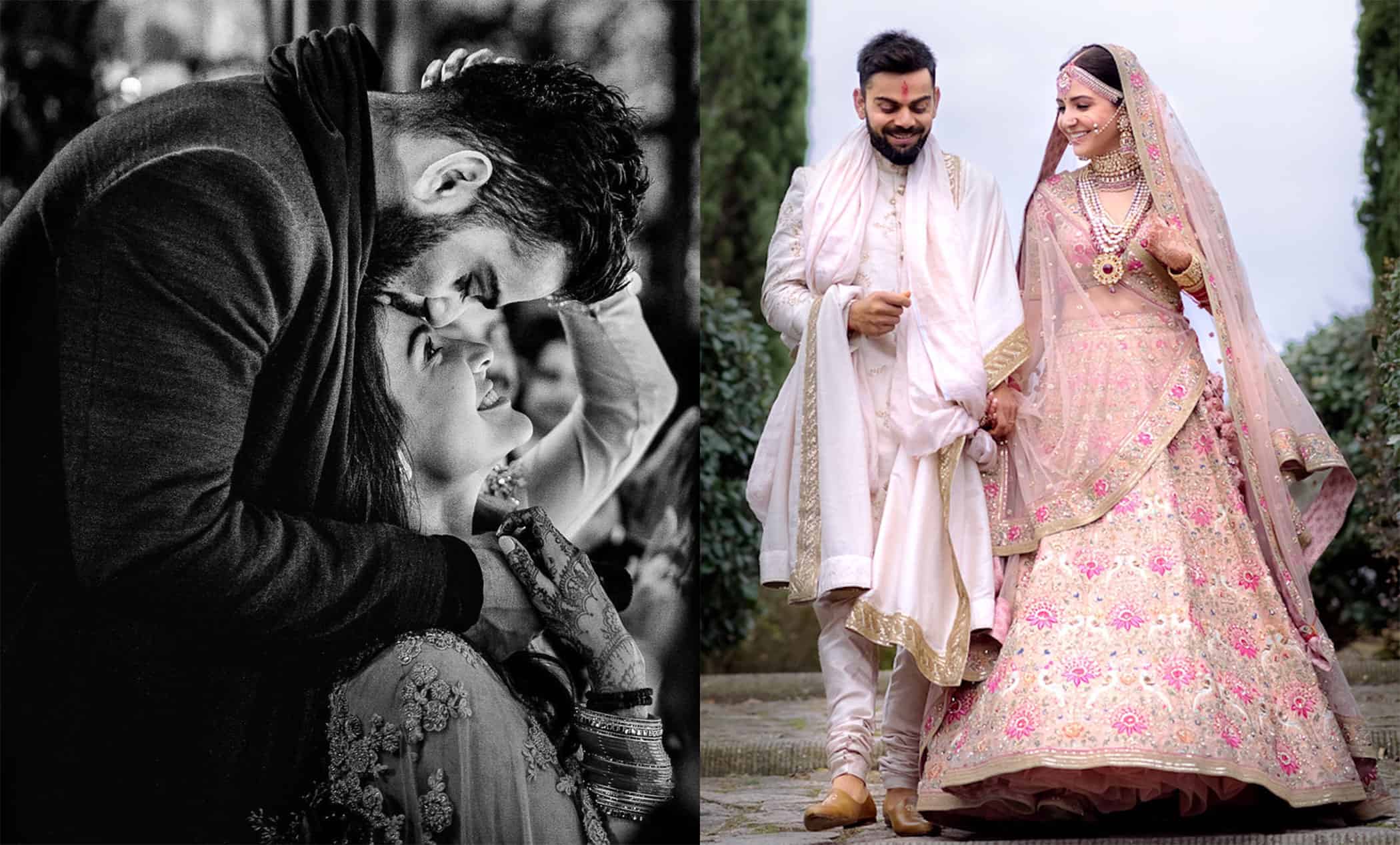 On 11 December 2017, Virat finally got married to Anushka Sharma. She was gracefully welcomed into Virat Kohli's family. Bollywood superstar and two years since becoming Virat Kohli's wife, Anushka is a highly charismatic lady and a brilliant actor. Anushka has always been vocal about their relationship and how one thing led to another and they tied the knot in Tuscany, Italy. Virat Kohli's biography is sure to mention the romantic story of Virat & Anushka.
Virat, who remained shy and kept blushing upon being asked about how things happened, at last, broke his silence on Graham Bensinger's show. Last year in September, Virat told the whole story. He recalled being 'nervous and jittery' upon meeting Anushka on the sets for the first time. Virat remembered the joke her cracked to normalize things and how it sort of backfired.
Over four years of dating, Virat and Anushka realized that they loved each other's company. According to Virat, things grew naturally between them. Since both of them come from an Indian middle-class background, it was very easy and organic for them to connect.
As time passed by, their bond only grew stronger. Anushka was more like Virat Kohli's family in the big arena of fame and money, even before marriage Virat has frequently opined about Anushka's pillar support on various struggling moments in his life. Today, both of them are loved worldwide and their fans refer to the couple as 'Virushka'.
Vamika Kohli On the afternoon of January 11, the little princess of Anushka Sharma and Virat Kohli should be in the news; she gave birth to a beautiful girl at Bridge Candy Hospital. The couple was informed that the meeting procedure had begun since everyone was eager to see Anushka and Virat's baby angel for the first time. She has been compared to a wildfire, whose viral star is 2001. the claim that this girl was born with a silver spoon in her mouth is then made by some. The Indian cricket team's captain is the most expensive cricketer in the nation, and Virat Kohli's entire net worth is more than Rs 900 crores, making their daughter the owner of millions of assets from the moment she was born. The present network of Dahi Anushka Sharma is 350 crores.
Both have a combined net worth of Rs. 1,250 crores. As a result, Virat Kohli and Anushka Sharma spent a sizable portion of their income on the house, making the army of the system the instantaneous owner of a 1,250 crore property. In addition to living with Anushka Sharma in a house worth Rs 38 crores in the Worli neighbourhood of Mumbai, for which he paid Rs 80 crores, 20 couples have also purchased luxury apartments in the neighbourhood, which are presently under construction. Virat and Anushka have also purchased a farm in Alibag.
Remember Sarah Taylor? The England Cricketer who went viral for her cute smile and cheerful looks? Sarah has recently Sarah Taylor shares her nude photo for a cause and is an inspiration!
Interesting Facts about Virat Kohli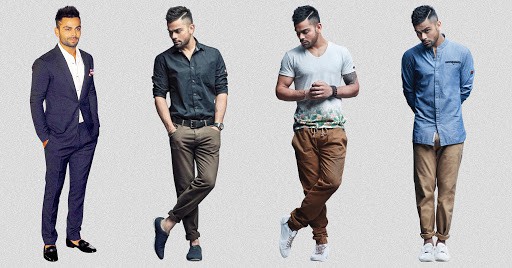 Learning about Virat Kohli's biography is incomplete unless you get to know some really interesting facts about him. Here are some interesting facts about Virat Kohli:
Best dressed: In 2012, Virat Kohli was nominated as one of the most well-dressed personalities in the world. The top 10 list included greats like former US President Barack Obama.
Debut century: Virat Kohli became the first Indian batsman to score a century on his World Cup debut. (vs Bangladesh, ICC World Cup 2011)
Best among the youngest: At the age of 23, Virat Kohli was named the ICC Cricketer of the Year in 2012. With this, he became one of the youngest to hold such a feat.
Fastest run scorer: Virat Kohli is the fastest batsman to score 8000 runs, 9000 runs, 10000 runs, 11000 runs, and 12000 runs in ODI cricket.
The emerging top scorer: After leading the U-19 Indian team to a World Cup victory, Virat Kohli played in the 2009 Emerging Players tournament, held in Australia. He managed to finish the tournament as the highest scorer with 398 runs including two centuries, in seven matches.
Furthermore, you'll find Virat Kohli's statistics which are far more interesting than the above!
Virat Kohli's Net Worth
Virat Kohli was featured in the 2018 and 2019 Forbes' World's 100 Highest Paid Athletes with $21 million in endorsements and $4 million in salary and winnings. Not only this but Virat was also named the second, after Shah Rukh Khan, among the most valued celebrity brands with a brand value of US$92 million. With total earnings of USD 26 million, cricket superstar Virat Kohli remains the only Indian on Forbes' list of the world's highest-paid athletes, moving up to 66th place from 100 in the 2020 standings. Kohli's endorsement earnings total $24 million, with salary/winnings totalling USD 2 million. The former India captain is the only cricketer and Indian in the top 100 list, ranking 61st in the most recent rankings.
Wondering, what's Virat Kohli's net worth?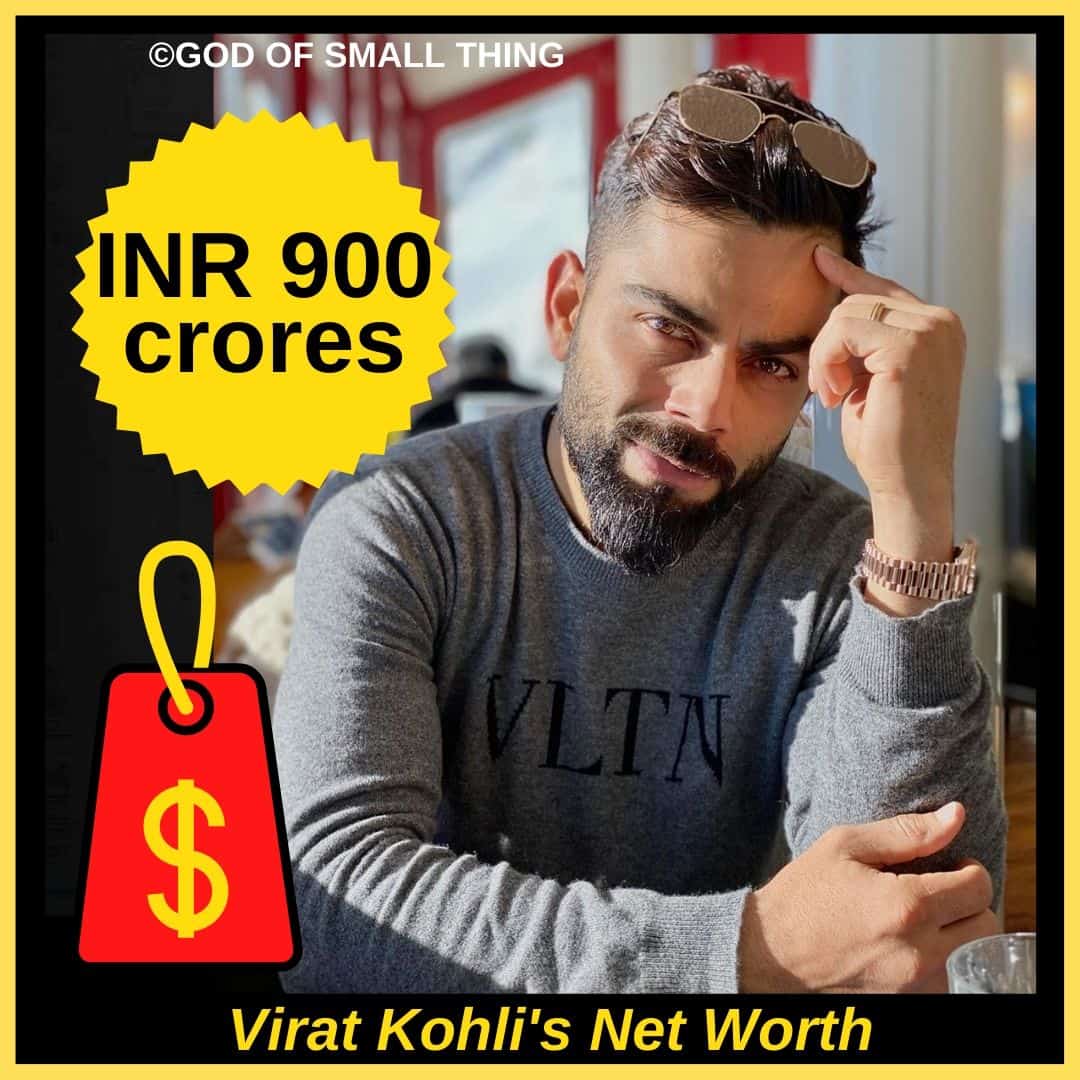 Virat's agent Bunty Sajdeh, from Cornerstone Sport and Entertainment, manages all the endorsement deals. A close friend and popular sports agent, Bunty has stayed by Kohli's side since 2008, after Kohli led the U-19 team to a World Cup victory. Bunty's contribution has been significant in boosting Virat Kohli's net worth.
Over the years, Virat has earned several endorsements from superior Indian as well as foreign brands. Famous brands include- Puma, MRF, Manyavar, Gionee, American Tourister, Audi, Tissot, and so on. Nevertheless, Kohli didn't stop there and went on to pursue investment ventures. His interest is vested in Sports franchises like UAE Royals (Tennis), FC Goa (Football), and Bengaluru Yodhas (Wrestling). Furthermore, he started his youth clothing line in 2014- WROGN. He has been constantly looking to expand his fitness chains across the nation as well. These investments have effectively pumped-up Virat Kohli's net worth.
According to Cricket Addictor, currently, Virat Kohli's net worth is INR 900 crores. Virat Kohli's net worth surpassed others, making him the richest cricketer in the world as of today. This amazing feat would make Virat Kohli's biography not only inspiring for budding cricketers but other young sportspersons as well.
Awards
Over recent years, Virat Kohli has become one of the greatest award achievers, be it from the country or the sport. A standee in the Arun Jaitley Stadium of New Delhi is named after the living legend, Virat Kohli. Take a brief glance at Virat's award collection so far.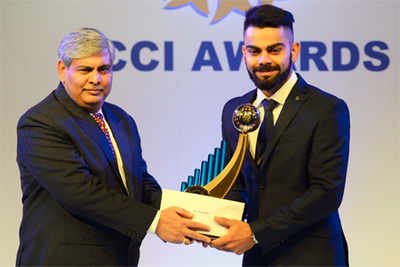 National level awards
Rajiv Gandhi Khel Ratna: The year 2018
Padma Shri: The year 2017
Arjuna Award: Year 2013
Other honours and awards
ICC ODI Player of the Year: 2012, 2017 & 2018
ICC Test Player of the year: 2018
Sir Garfield Sobers Trophy: 2017
ICC ODI Team of the Year: 2016, 2017, 2018 & 2019 (All as Captain)
ICC Test Team of the Year: 2017, 2018 & 2019 (All as Captain)
Wisden Leading Cricketer in the World: 2016, 2017 & 2018
ICC Spirit of Cricket: 2019
Virat Kohli Records
Throughout his career, Kohli has proved to be the record maker & breaker of the cricketing world. Virat Kohli's biography would be incomplete without mentioning his mesmerizing records. Following are the records held by Virat:

Fastest to reach 10,000 international runs in ODI format. (205 innings)
Fastest to reach 12,000 international runs in ODI format. (242 innings)
Fastest to score 1,000 international runs in a calendar year. (ODIs)
Highest run-scoring captain in a calendar year. (1460 runs in 2017)
The highest number of double centuries by a captain. (6th in Dec 17)
Most number centuries in the second innings of ODI cricket. (23)
Fastest to reach 4,000 runs in Test cricket by a captain. (65 innings)
Fastest to score 17,000 runs in international cricket. (363 innings)
Only batsman to average more than 50 in Test, ODI & T20I simultaneously.
First batsman to score three consecutive centuries against two different opponents. (West Indies & Sri Lanka)
First Indian batsman to score three successive centuries in ODIs.
Most successful Indian ODI captain. (Success rate: 75.89%)
Fastest century by an Indian batsman in ODI cricket. (vs Aus in 2013)
Most hundreds against one team(9)
Most player of the series awards in T20I(7)
Fastest to 2500 runs in T20I(68)
Virat Kohli Stats
Want to know Virat Kohli's statistics so far?
Look at these tables and you'll know. You'll find most of his runs in ODI cricket. You see, that number looks big because of Virat Kohli's centuries. Go the following to learn about your favourite batsman, Virat Kohli's statistics.
Career Batting Stats (Right-Handed Batsman)
Format
M
Inn
NO
Runs
HS
Avg
BF
BF
SR
100s
50s
Test
102
173
10
8074
254*
49.53
14499
336
55.68
27
28
ODI
262
253
39
12344
183
57.68
13296
148
92.83
43
64
T20I
99
91
25
3308
94*
50.12
2403
50
137.66
0
30
IPL
223
190
32
6624
113
36.20
5129
50
129.15
5
44
1st class
134
221
17
10323
254*
50.60
18402
336
56.09
34
36
List A
296
286
42
13786
183
56.50
14832
148
92.94
47
72
T20
344
327
60
10626
113
39.79
8013
50
134.6
5
78
Have you ever watched Kohli bowling? Well, today you'll find some of it. Go through the table below. You'll find something interesting!
Yes, these Virat Kohli's statistics which follow, are actually his bowling records.
Career Bowling Stats (Right-Arm Medium Bowler)
Format
M
Inn
B
Mdn
Runs
W
BB
Econ
Avg
SR
4W
5W
Test
102
11
175
2
84
0
0/0
2.88
–
–
0
0
ODI
262
48
641
1
665
4
1/15
6.22
166.25
160.2
0
0
T20I
99
12
146
0
198
4
1/13
8.13
49.5
36.5
0
0
IPL
223
26
251
0
368
4
2/25
8.79
92.0
62.8
0
0
1st class
134
25
643
14
338
3
1/19
3.15
112.7
214.3
0
0
List A
296
55
705
1
726
4
1/15
6.18
181.5
176.2
0
0
T20
344
44
454
0
661
8
2/25
8.73
82.62
56.7
0
0
We know what a bird-like fielder Kohli is! Let's get to know more Virat Kohli's statistics in this regard.
Career Fielding Stats
Format
Catches
Run Outs
Stumpings
Test
100
4
0
ODI
138
20
0
T20I
44
6
0
IPL
73
17
0
1st class
113
4
0
List A
146
22
0
T20
128
26
0
11 Unknown Facts about #KingKohli
Unknown facts are considered the best! But do you know why?
Well, it is because these hidden facts reveal the interesting titbits of a renowned personality. Till now you were only spellbound knowing Virat Kohli's net worth and Virat Kohli's statistics, time to know more! Go ahead, read the following, you'll love these facts!
While dating Anushka Sharma, film media covered stories about Virat Kohli. In those days, he revealed Karishma Kapoor as his childhood crush.
Ajit Chaudhary, coach of the Delhi Ranji team, used to fondly call Virat Cheeku.
SportsPro, a global sports media, once rated Virat Kohli as the 13th most marketable sportsman in the world.
Virat Kohli loves his mom-made recipe of Kheer and Mutton Biryani.
Virat has four tattoos over his body, which includes a dragon as well as a samurai.
Kohli has never been auctioned in the IPL
The first cricketer to take a wicket off the 0th delivery in T20Is
Kohli is India's 'run-machine,' and the first Indian and second in the world to score the fastest ten ODI centuries.
He is the fastest batsman in ODI history to score 8000 runs, 9000 runs, 10000 runs, 11000 runs, and 12000 runs.
Kohli is the first T20I cricketer to take a wicket off a 'non-legal delivery.' In 2011, he took Kevin Pietersen out with a wide ball.
In 2017, Forbes named Virat Kohli India's most valuable celebrity brand. He reportedly earns more than 100 crores from brand endorsement.
These eleven unknown facts would make Virat Kohli's biography all the more exciting.
Virat On Social Media
In May 2019, Virat Kohli surpassed Sachin Tendulkar and MS Dhoni as the most followed sportsperson in India. He crossed 29 million followers on Twitter, reached 37 million on Facebook with more than 33.5 million followers on Instagram. Soon he became the world's most-followed cricketer.
Every now and then, Virat takes a moment to commemorate a national hero, opine about a critical problem, praise his teammates or randomly post everyday life on social media. On May 10, Virat posted a still from the 2019 T20I series against West Indies and captioned it,  "No need to look back. As we move only one way – AHEAD." The caption inspired millions to stay hopeful and courageously fight COVID-19. You see, not only Virat Kohli's statistics are motivational but so are his words.
Virat Kohli's House!
Where is Virat Kohli's residence?
The present residence of Virat Kohli, his actress-turned-producer wife Anushka Sharma, and their infant daughter Vamika are located on the 35th floor of the C-Wing in the Omkar 1973 Towers. In 2016, the captain of the Indian cricket team relocated to Mumbai and purchased this opulent residence in Worli.
How many houses does Virat Kohli have?
Worli House
Gurugram House
The value of Virat Kohli's home in Delhi is reported to be in the range of 80 crores. While his Mumbai home is said to be worth 35 crores. Both homes are opulent and expertly constructed. The 4BHK flat is a part of the sky bungalow project and is a heaven on earth. The view is breathtaking. The residence offers a magnificent view of the Arabian Sea from the 35th floor.
How much property does Virat Kohli have?
A Rs 34 crore apartment in Mumbai
A Rs 34 crore apartment in Mumbai
A farmhouse in Alibaug
To say it again, and a thousand times more, Virat Kohli is a living legend, and his life on this earth will inspire many more to change for the better.
Want to know more about your favorite star? We bet you don't know these things about Virat Kohli