Meet the Top 10 successful women entrepreneurs in India with their best achievements
"There's something so special about a woman who dominates in a man's world. It takes a certain grace, strength, intelligence, fearlessness, and nerve to never take no for an answer. – Rihanna. In today's era, women have found a space in the dominating world of men. India is home to various talented women who have glorified themselves by showcasing their entrepreneurship skills and building huge business brands and tycoons. They have made an empire of their own, through talent, intelligence, determination, and hard work. On one hand, where women are being suppressed, and treated as slaves, on the other hand, women are living life independently on their terms and conditions. Women manage work, the household, and themselves beautifully. From being a homemaker, having millions and billions of responsibilities for kids, family, parents, colleagues, and a lot more. Not only in India but all around the globe, women have paved their way and achieved heights. Every woman, who aspires to dream, can achieve anything irrespective of having leadership qualities. Making space in the world of men is courageous. Let us discover the top 10 women entrepreneurs in India
Here is a list of top 10 women entrepreneurs in India:-
Kiran Mazumdar Shaw
Falguni Nayar
Shahnaz Husain
Vandana Luthra
Aditi Gupta
Vani Kola
Radhika Ghai Aggarwal
Sheila Kochouseph Chittilapally
Khushboo Jain
Tage Rita
Kiran Mazumdar Shaw – The Founder of Biocon Ltd.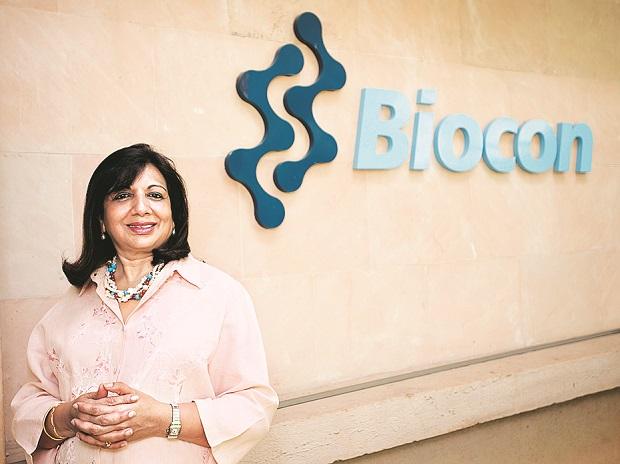 How she started her career:
She falls second in the top 10 women entrepreneurs in India, one of the best businesswomen in India who has achieved heights. Her company is the largest Asian insulin-making company. She also falls on the list of the richest woman in India, with a net worth of 2000 crores. Kiran Mazumdar Shaw falls on the list of Forbes 2015, List of India's 40 richest people.
Dying out? Need Some Inspiration? Here are the Best inspirational movie quotes from your favourites for work, success, and life to get you back on track. Best Inspirational movie quotes with Images to get you back to Life
She started her career with a job in Ireland's Biocon biochemical Ltd where she worked as one of the trainee managers. Later on, she in collaboration with the Irish company set up Biocon India. In the year 1978. Her initial investment was Rs.100000 rupees and she could occupy some space in Bangalore. People were not keen about giving her loan including banks because she was a start-up, New in the field, and especially a woman entrepreneur. Now she has made this a big success, her company has explored various countries including Europe and the US. She along with her company plays a significant role in initiating various research and development activities and bringing out new dimensions. She remains one of the most successful woman entrepreneurs in India
As per Forbes, her net worth is $4.3 billion, making her India's richest self-made woman; her company is leading since 1978. Well, if you don't know the most famous female entrepreneur in India then get to know about her, she's an inspiration for millions.
Kiran Mazumdar Shaw and her success story:
Falguni Nayar – Founder Of Nykaa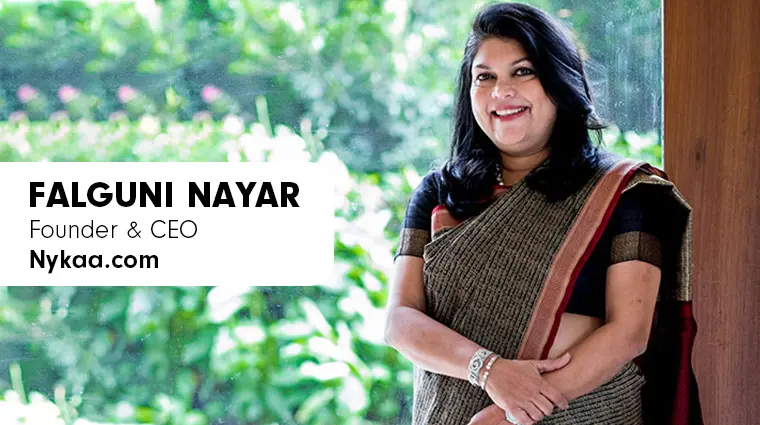 How she started her career:
Well, most of us are well aware of the application Nykaa. It is an accessory, Makeup, and clothing store that provides you with the best quality products. Nykaa sells cosmetics that are adored all over. She was an investment banker at Kotak Mahindra bank. In the year 2012, she started her company event to sell cosmetic products and wellness products. Her company is home to around 850 brands along with 35 physical stores.  The company received the award of most powerful businesses in 2017 by business today. Apart from this India 2014, the company was also a partner with Femina.
Today she's one of the most inspiring and successful women entrepreneurs in India. Her suc
cess story motivates people to dream and fight various constraints of life. Falguni Nayar has a master's degree from IIM Ahmedabad. She has a daughter and a son and manages her business and family very well. She initiated her business with $2 million and now in the year 2019 the company had almost doubled its sales. Due to Falguni Nayar's efforts, the value of Nykaa increased to $724 million. Her family owns 50% of the company shares.
Falguni Nayar and her success story:
Shahnaz Husain- Founder of Shahnaz Husain Group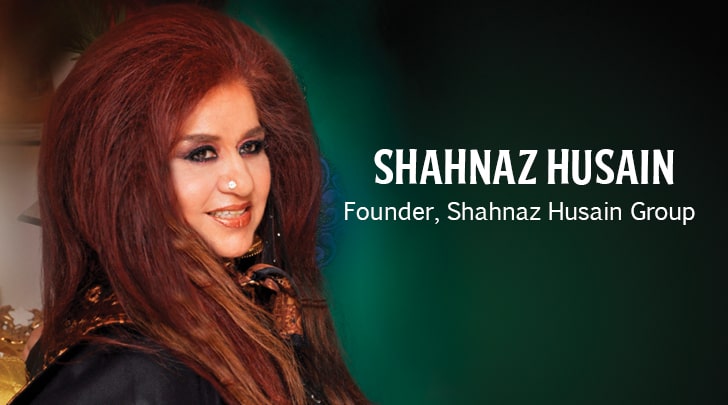 How she started her career:
When she returned to India in 1971, she opened her first herbal salon in her residence. The founder of organic beauty care, Shahnaz, embraced the idea of "care and cure" and established herbal beauty care in India. She adopted her own concept of beauty instead of any of the available cosmetic procedures.
Ms. Husain enrolled at the Helena Rubinstein School of Beauty in London with the assistance of her father. Later, she returned home to India and started a modest cosmetics company after completing additional training in beauty techniques in Germany, the US, and Denmark.
Shahnaz Husain and her success story:
Vandana Luthra – The Founder of VLCC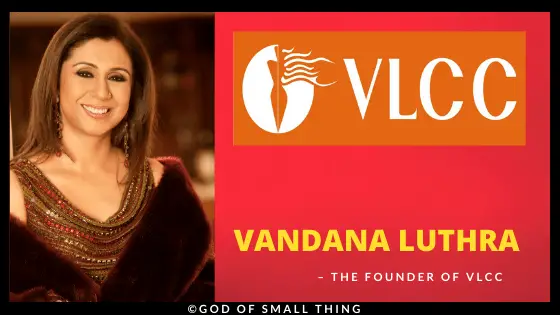 How she started her career:
She is a truly inspiring lady in India, the founder of a very popular company named VLCC Healthcare Limited. This is a company that sells beauty products and wellness products all around the globe. It would be interesting to know that in the year 2014, she became the chairperson of the beauty and wellness sector skills Council, an NPO. She is a graduate of Delhi and gained beauty experience from various countries including Germany, the UK, and France. She is an expert in fitness and food, nutrition, skincare, and a lot more. Talking about her personal life, she manages two daughters along with the great-owned company VLCC.
VLCC was a wellness centre formulated in the year 1989. This was a small company in the Safdarjung development area, New Delhi. Slowly and steadily things improved and she aimed at taking this brand not only nationally but also to the international level. The brand has now reached heights and provides you with various services like slimming, laser, hair transplant, beauty and grooming, and a lot more. Vandana Luthra remains one of the most successful woman entrepreneurs in India
She expanded her services in almost 13 countries, targeting 326 locations with various people benefiting. Her company employs almost 5000 people including nutrition experts, cosmetologists, beauty experts, and medical professionals. Citing data from Wikipedia, she has almost 10,000 outlets across Southeast Asia, and the GCC region, and also the products are available on all the e-commerce channels. In India, she has almost 1 lakh outlets. Vandana Luthra is a holder of Padma Shree. Vandana Luthra is an exceptional businesswoman in India.
As per a statement by Vandana Luthra, the company's current revenue is Rs.1200 crores and is growing at a 20% CAGR. Her net worth is Rs.1 300 crores and she falls on the list of the top 10 richest women in India.
Vandana Luthra and her success story:
Aditi Gupta – Co-Founder of Menstrupedia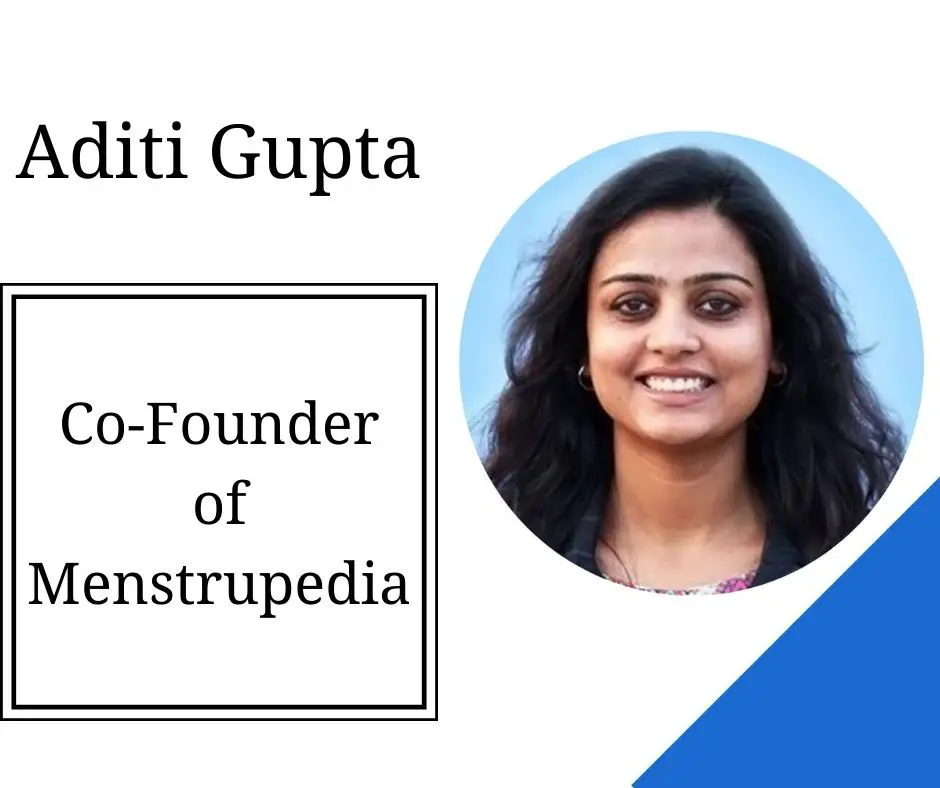 How she started her career:
Well, she's a part of a very noble cause. She is the co-founder of Menstrupedia. She and her husband created an amazing comic book to showcase and illustrate girls about menstruation. In the year 2014, their company became a partner with a whisper and the program is spread. Whisper and Menstrupedia together presented Touch the Pickle program in four different cities. In the same year, she launched an amazing comic book which was later translated into Nepali and Spanish. Her books are used in many schools to provide education.
While starting this initiative, we faced various problems. This is because talking about menstruation is still considered a girl's problem, taboo, or something that we don't talk about. She wanted to make this comic a place where people could gain awareness about menstruation and also the inconvenience faced by women during their periods. Apart from this, Indian society did not have any such initiative before and hence this initiative touched heights.  We can say that she is one of the best businesswomen in India's growth path.
Aditi Gupta and her success story:
Vani Kola- Founder of Kalaari capital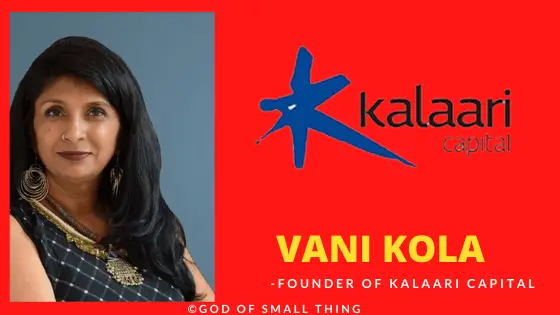 How she started her career:
She is one of the most powerful Women and also falls on the list of top 10 women entrepreneurs in India. Vani Kola is a venture capitalist, she owns a firm which is one of the most early-stage venture capital firms in India. The leading lady has a certified electrical engineering degree. She worked for the Rightworks and Certus software In the US. Vani Kola was the CEO of both these companies. She began her venture capitalist journey, with almost $150 million. V. Kola was associated with NE before and then renamed her company Kalaari capital.
Do you know This Lady Has Been Behind AGNI Missiles and is known as the Missile Woman of India: Meet Tessy Thomas – The Missile woman of India
At present, her company holds almost $615 million along with various assets under management. She and her company remained a financial backbone for various global market leaders including Snap deal, Myntra, and a lot more. Hyderabad is the woman who won the TiE Delhi-NCR 5th Edition of Women Entrepreneurship Summit Award in 2018. She was also awarded the Women of Worth award for leadership excellence in business and entrepreneurship by NDTV.
Vani Kola and her success story:
Radhika Ghai Aggarwal- Co-Founder and CMO of Shopclues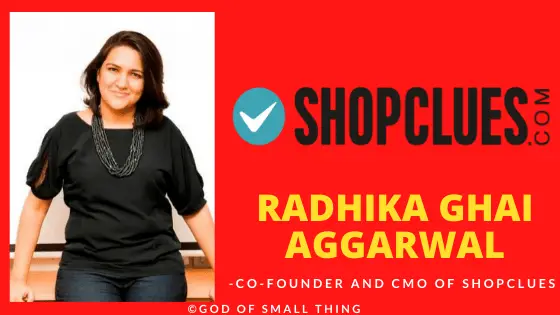 How she started her career:
Radhika Ghai Aggarwal is a businesswoman in India and also India's first woman to enter the unicorn club. She is a co-founder and CMO of ShopClues. The lady completed her post-graduation in advertising in the year 1999 and started with her ad agency. She was guided by her father and then took a break for her MBA from Washington University, St Louis. After this, she worked with Goldman Sachs and Nordstrom. This was a leading chain of departmental stores in America. In the year 2011, she came up with ShopClues with a 10-member team in Gurugram. Now she is one of the best along with her e-commerce website, she also has good expertise in advertising, fashion, and lifestyle along with public relations. Radhika Ghai Aggarwal is a famous female entrepreneur in India.
Recently she was felicitated by the President of India for being the first lady in e-commerce along with her achievement in the Unicon Company. ShopClues has almost 2.8, crore listed products along with a large global connection. Indra Nooyi became her inspiration, an epitome of a bold and strong woman. She believed that hard work is one of the outcomes of passion.  She is one of the most successful women entrepreneurs in India.
Radhika Ghai Aggarwal and her success story:
Sheila Kochouseph Chittilapally- V-Star Creations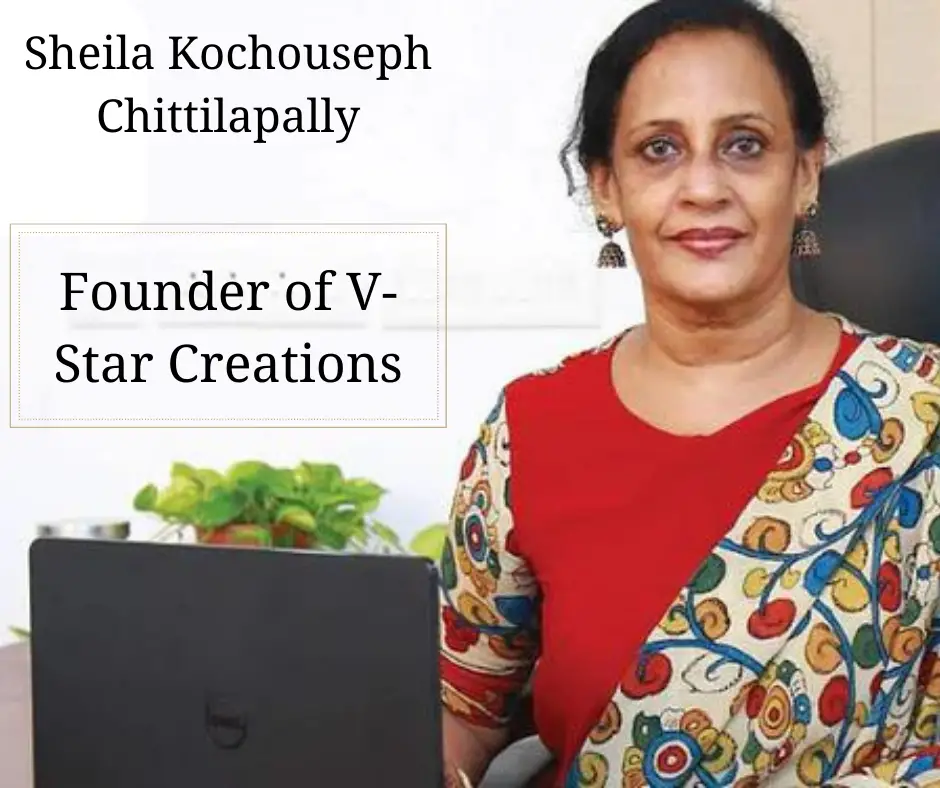 How she started her career:
Sheela Kochouseph was born into a well-known business family in Kochi, yet she started V-Star Creations from nothing. Her squad of ten companions and her devotion were all she had on her mission. The founder of V-Star Creations, a well-known brand in the innerwear industry, spoke on the sidelines of the Women Startup Summit, which the Kerala Startup Mission hosted earlier this month, on her transition from housewife to businesswoman.
She began her business in 1995 with a store called "Catwalk" and gradually expanded into distributing inventory to other clothing retailers under the moniker V Star. It wasn't as simple as she had anticipated, she recalls, "I had expected it to be a cake walk."
Sheila Kochouseph Chittilapally and her success story:
Khushboo Jain- Co-Founder and COO- Impact Guru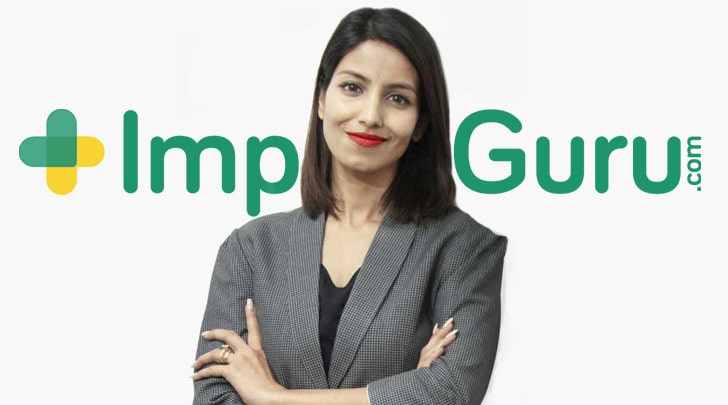 How she started her career:
In July 2014, Khushboo Jain and another person co-founded the crowdfunding website ImpactGuru. She has been the company's COO ever since.
She also oversees Impact Guru's branding, design, and communications teams.
Khushboo Jain is actively engaged in the business's marketing and communications plans, community-building initiatives, the ImpactGuru product users' experiences, and Impact Guru's cooperation with charitable organisations.
Khushboo Jain and her success story:
Rita Tage- Founder of Naara Aaba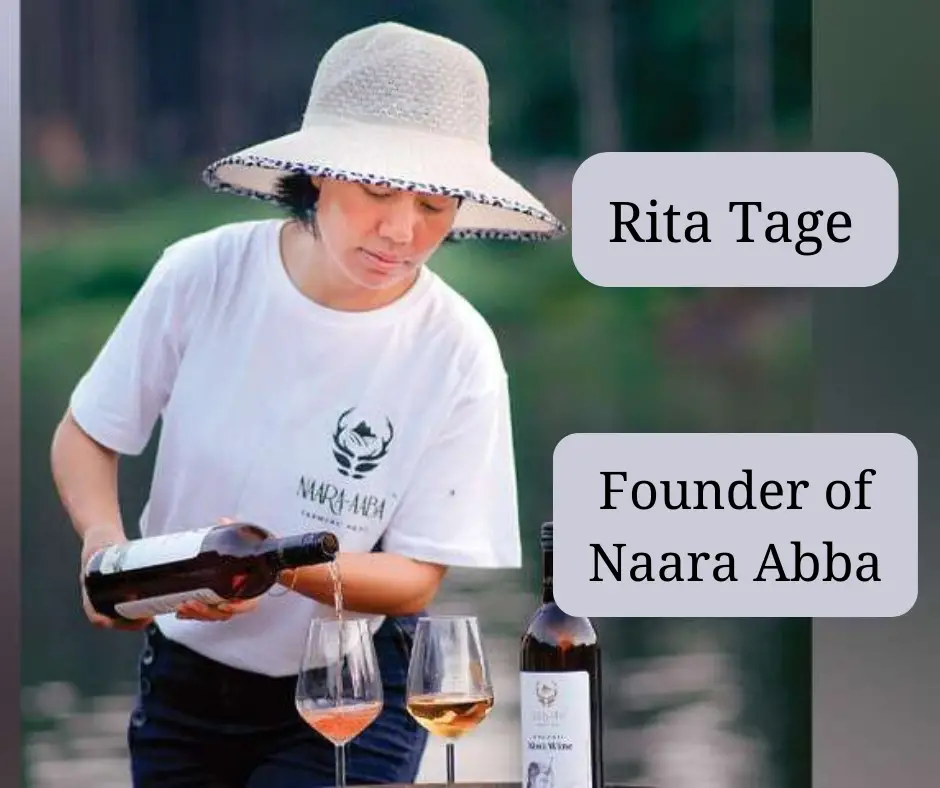 How she started her career:
Rita made an investment in Naara Aaba, a small winery, in 2017. In doing so, she also discovered the answer to a local issue. Kiwi fruit, which was plentiful in the valley where she resided, was used to make wine. She obtained the organic fruit from her own orchard and the Arunachal Pradesh Kiwi Growers Cooperative Society.
Prior to starting Lambu Subu Food and Beverages in 2017, she spent 17 years working as an engineer for the Arunachal Pradesh Rural Works Department. She was honoured at the Women Transforming India Awards in 2018, which were hosted by the UN and NITI Aayog.
Rita Tage and her success story:
FAQ
Who is the first woman entrepreneur in India?
Kalpana Saroj was the first woman entrepreneur in India. She was a founder of a multinational company, The Chairperson of Kamani tubes. Her net worth date is $112 and she is an inspiration to various young girls. Her company went through immense loss in the year 2001 but she had the willpower and motivation to regain all that she could. The lady is a receiver of Padma Shree. She is an admirable businesswoman in India. She was born in a village in Maharashtra and comes from a Dalit family. It was difficult for the girls of the period to have freedom, independence, and fundamental education. Additionally, child marriage was a widespread practice. Girls were married off at a younger age because they were seen as a financial burden on the family.
Who is the most successful female entrepreneur?
In India, Vandana Luthra is one of the most famous entrepreneurs. She is the founder of VLCC. Her brand has made connectivity, all around the globe. The brand deals in slimming services and beauty services. Apart from this she also runs an NGO named Khushi. Her contribution to the field of entrepreneurship is applaudable. She is one of the best businesswomen in India.
Who is the most successful entrepreneur in India?
There are various successful entrepreneurs in India including Vandana Luthra, the founder of VLCC. Kiran Mazumdar Shaw the founder of Biocon Ltd is a self-made woman. Apart from this various other women like Priya Paul, Ritu Kumar, Suchi Mukherjee, and Indra Nooyi form a part of the list.
Who is the youngest entrepreneur in India?
The youngest entrepreneur in India is Ritesh Agarwal, the founder of Oyo. But why do we talk about a woman then Ekta Kapoor is the youngest businesswoman In India as she started her business at the age of 23. She is one of the best businesswomen in India.
Who is the powerful woman in India?
Zia Mody, co-founder of AZB & Partners falls on first being one of the most powerful businesswomen in India. Apart from this Kiran Mazumdar Shaw the chairperson and MD of Biocon also become a part of the list. Both of these are one of the most successful women entrepreneurs in India.
When it comes to power UPSC is something that comes to everybody's mind as we all know how respectable and powerful position an IAS Officer holds. Here is one story for all the UPSC Aspirants of a 9 Month Pregnant Women Cleared who UPSC Exam. An Inspiration for All UPSC aspirants: Poonam Dalal IAS
Who is the first woman CEO in India?
The First woman CEO in India is Indira Nooyi. Presently she is a board member of Amazon. She had worked with PepsiCo and remained the CEO of PepsiCo. From the year 2006 to 2018 she remained in the position of CEO and then later was elected as a member of Amazon's board. She falls in the top 10 women entrepreneurs in India.
Who is the youngest CEO in India?
Suhas Gopinath is one of the youngest CEO in India. He is the founder, chairman, and CEO of globals Inc. this is a multinational IT company. He took the position of CEO when he was 17 years old. Focusing on women, Ankita Bose became the CEO of a leading startup at the age of 27. She runs a company named Zilingo, Which is an online platform that allows small merchants in South East Asia to expand them.
Who is the first woman entrepreneur?
The first woman entrepreneur was madam C.J.Walker she was an American entrepreneur, philanthropist, social activist and politician.
Who was the first female entrepreneur?
Madame C.J. Walker was the first female entrepreneur, born Sarah Breedlove, is the original "self-made woman".