Made in India: List of Best Indian Brands from every segment
Over the past few days, there has been a significant trend to boycott Chinese products. Simultaneously, PM Narendra Modi has also given the slogan Vocal for Local. This means that the customers prefer Indian brands over others. A few days back we gave you some alternatives for Chinese applications. Now it's time that we explore some famous Indian brands which can give a strong competition to most of the brands that we prefer only for their brand value. This also answers a common concern that even the quality of famous Indian brands is not at par with other premium brands. The article includes a list of top brands in India that can compete as well as dominate premium brands in their respective categories. We have also included luxury Indian brands that can give international brands a run for their money.
Here is a complete list of Indian brands from each category to go for under vocal for the local initiatives by PM Modi
Woodland
Red Chief
Inc5
Liberty
Catwalk
Mochi
Khadims
Franco Leone
Sko
Apparel
Men
Bhaane
Louis Phillipe
Flying Machine
Andamen
Numero Uno
AND Designs
W for Women
Madame
Bombay Selections
Pantaloons
Bags
Hidesign
Da Milano
Baggit
Lavie
Lino Perros
Liquor
Amrut Single Malt
Paul John Single Malt
Officer's Choice
DesmondJi
Solan No. 1
Electronics
Godrej
Voltas
Symphony
IFB
Eureka Forbes
Tata Motors
Bajaj Auto
Ashok Leyland
Force Motors
Mahindra and Mahindra
Mobile Phones
Micromax
Karbonn
Intex
Lyf
Lava International
ITC
Dabur
Amul
Emami
Marico
Parle Agro
Patanjali
Britannia
Bajaj Consumer Care
Wipro Consumer Care
Lakhani
Tommy Hilfiger
Zara
Levi's
Van Heusen
FabIndia
Pepe Jeans
Old Monk Liquor & Alcohol
Bira 91  Beer
Why Indians should Prefer Indian Brands?
While all of us have a different perception of what is local, we would like to mention that here we will discuss Indian brands only. The reason is that when we prefer Indian brands, we spend that money in our country, that tax goes to our government, that capital is further invested in our country and, employment is generated for our people. India is creating a lot more cool and hipbrands that are not only taking the country by storm but are also going international. It's truly the decade of Indian brands!. The entire world looks at India as a big market. It's time we too take note of that.
We are a developing country and in all common sense, the way to save money is to meet more of our requirements within the country. Remember the Swadeshi movement? Wasn't it impactful? It was. Vocal for Local is a softer version of the same as we are against no one but still prefer in-house brands. Here are some famous Indian brands that can surely live up to your expectations:
Indian footwear brands
1.Woodland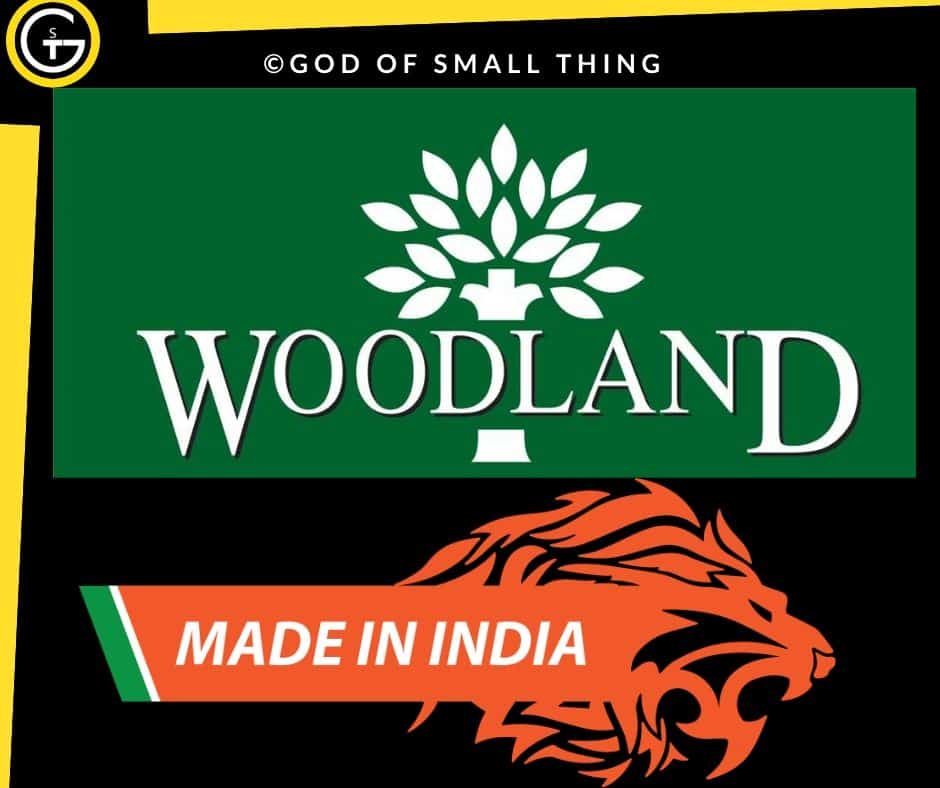 Undoubtedly one of the best Indian footwear brands that surely deserves to be featured amongst top footwear brands, not just in India but the world. The parent company of Woodland is the Aero group founded by Avatar Singh in 1992 in Canada. Most of the manufacturing operations are done In Noida while the leather is sourced from tanneries in Jalandhar, Punjab.
2. Red Chief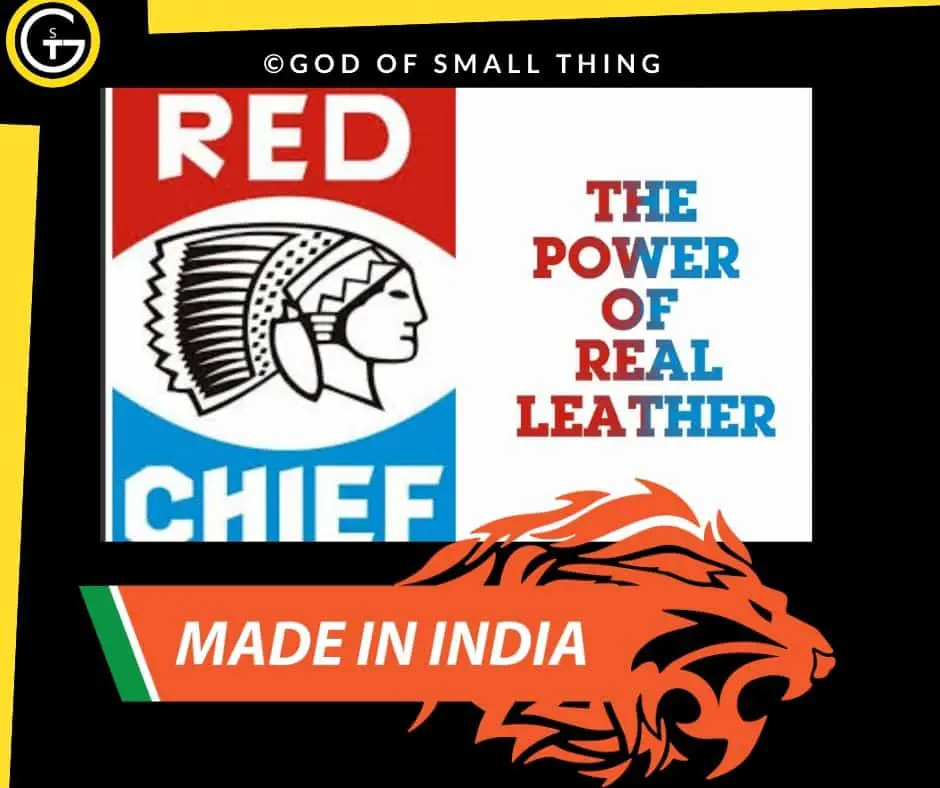 Red Chief is another Indian footwear brand that surely deserves the fame it achieved. Famous for its leather shoes, Red chief was founded in 1995 by Manoj Gyanchandani. Today, this Indian footwear brand has become synonymous with good quality. Red chief has around 175 outlets spread across 16 states in India.
3. Inc5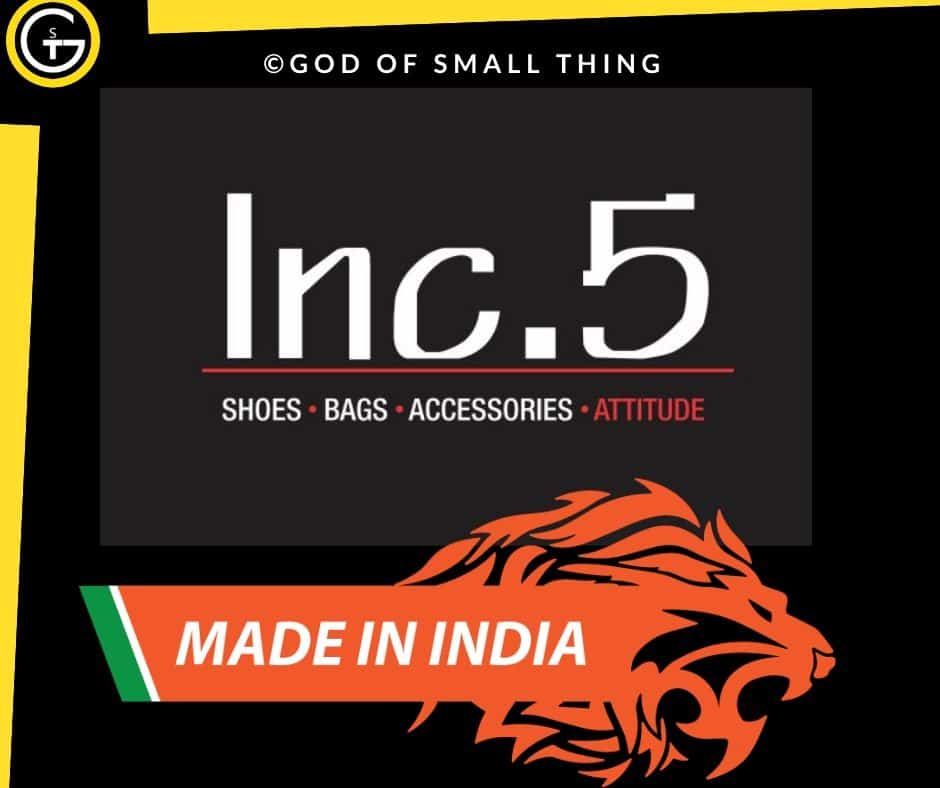 Inc5 is a well-known Indian footwear brand that was launched by Almas Nanda and her brother Amin Virji. The brand aims to provide style while being comfortable. Today Inc5 has an annual turnover of about 163 crores.
4. Liberty
Another Indian footwear brand that has been synonymous with good quality. Liberty is an Indian brand based out of Haryana. Liberty Shoes was founded by the name Pal Boot House. The brand now produces 50,000 pairs of shoes in a day. That means you can get a variety of good quality products under the brand name.
5. Lakhani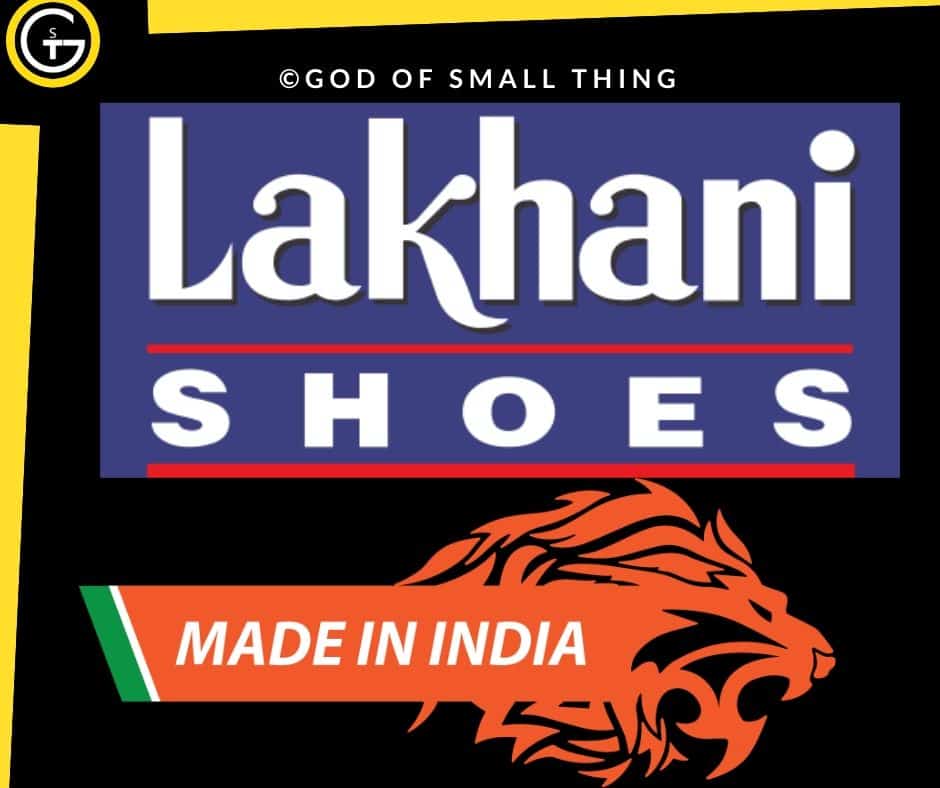 No points for guessing this one. Lakhani is a famous Indian brand that has a strong foothold in the Indian masses. At one-point Lakhani group manufactured shoes for the popular brand Reebok. With 55.5 million pairs of shoes in a year, Lakhani shoes leave no scope for you to look for any other foreign brand.
6. Mochi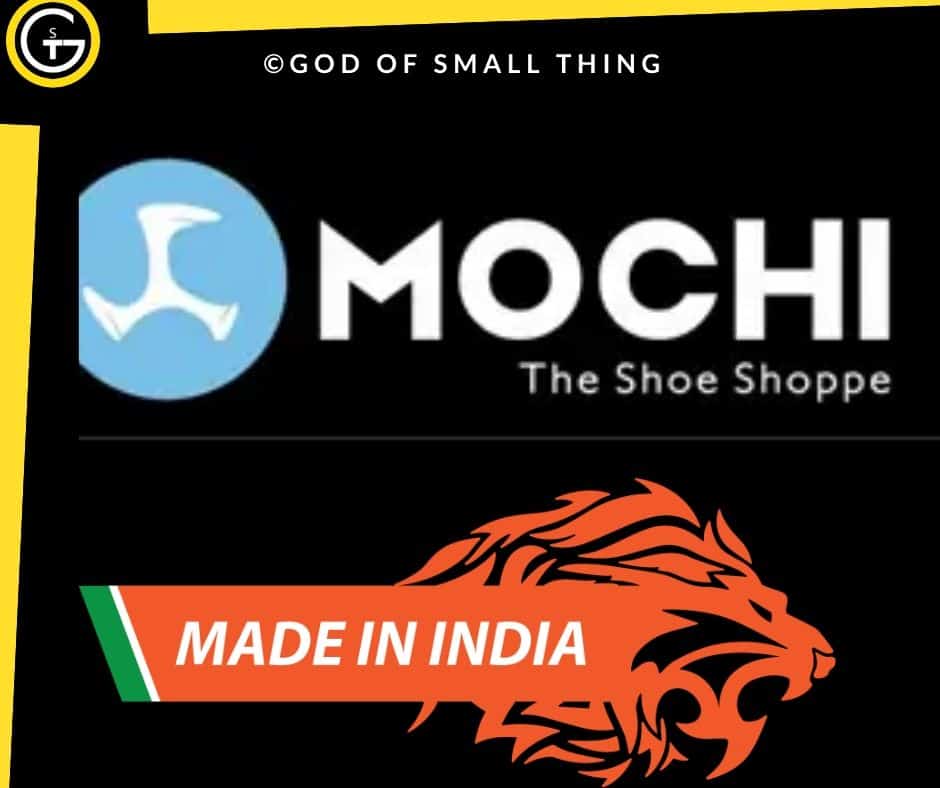 Again, a very popular and reliable Indian brand. Mochi is a favorite while looking for ethnic footwear. This Bangalore based brand was started in the year 2000 and today it owns more than 70 outlets in India.
7. Khadims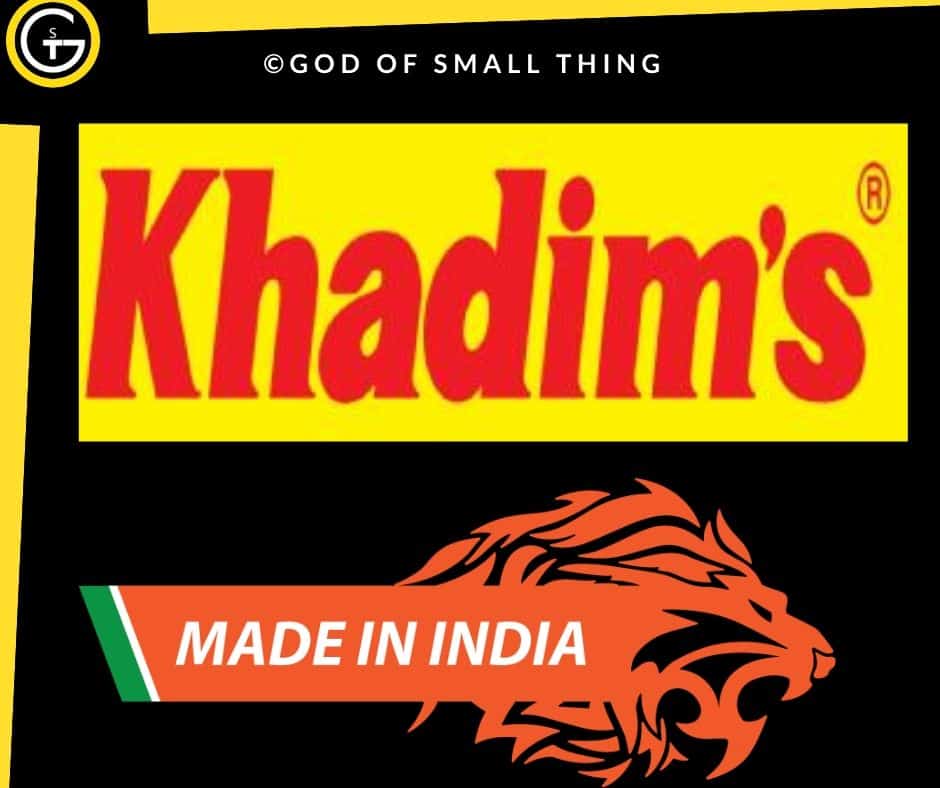 This Indian brand is the second-largest footwear retailer in India based on the number of exclusive retail stores operating under Khadim's brand. This Indian footwear brand has a large presence in Eastern India and is one of the top three footwear brands in Southern India.
8. Franco Leone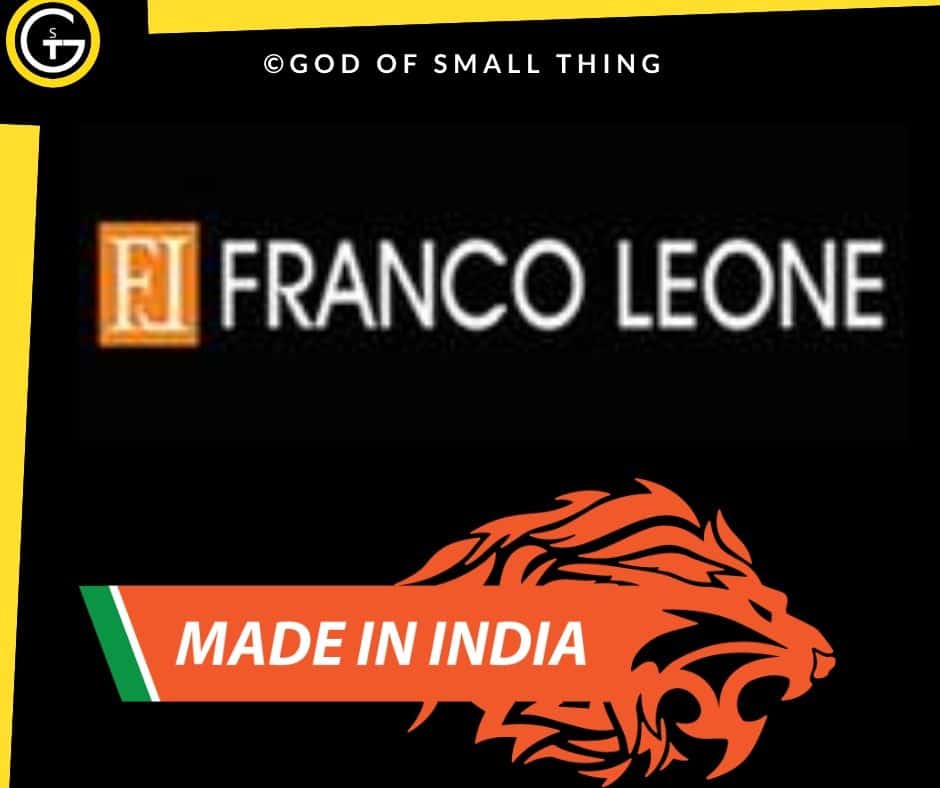 The name might sound Italian, but the company is Indian. This Indian footwear brand is based out of Gurgaon and is headed by Vishal Bhambri. Aatma Nirbhar Bharat is achievable if we switch to Indian brands. The brand designs formal footwear for men and is amongst some of the famous Indian footwear brands.
9. Sko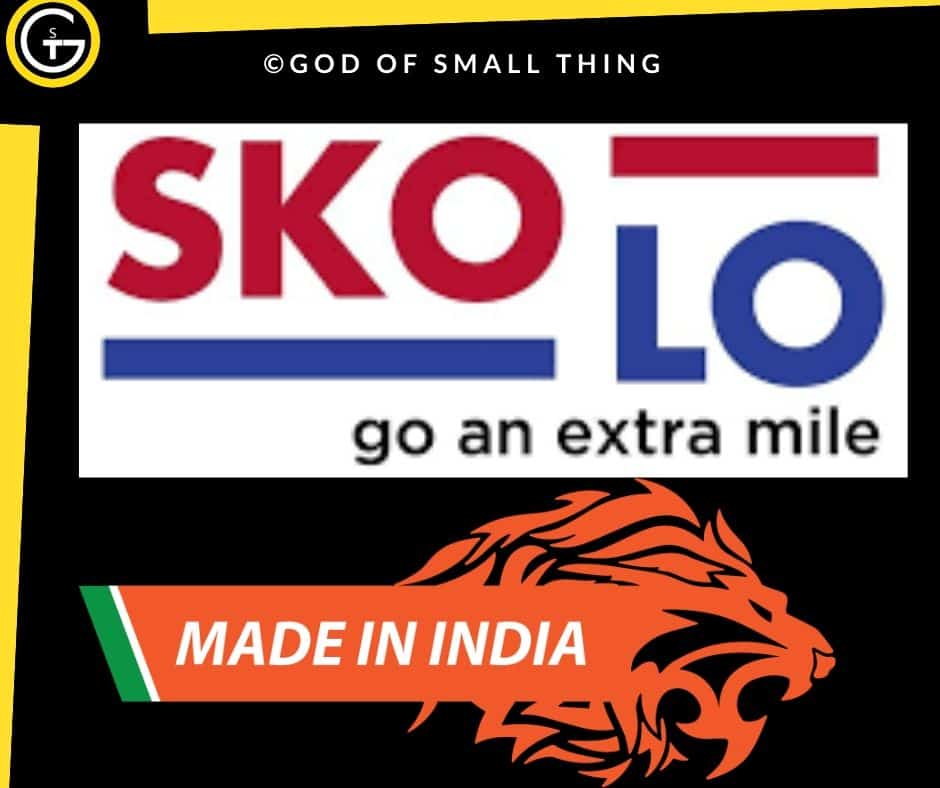 A relatively newer Indian brand, Sko shoes will be an absolute favorite once you try them. This Indian footwear brand uses good quality leather for its Scandinavian Inspired designs. A must-try if you are looking for classy formal shoes.
Indian Clothing Brands for Men
1. Bhaane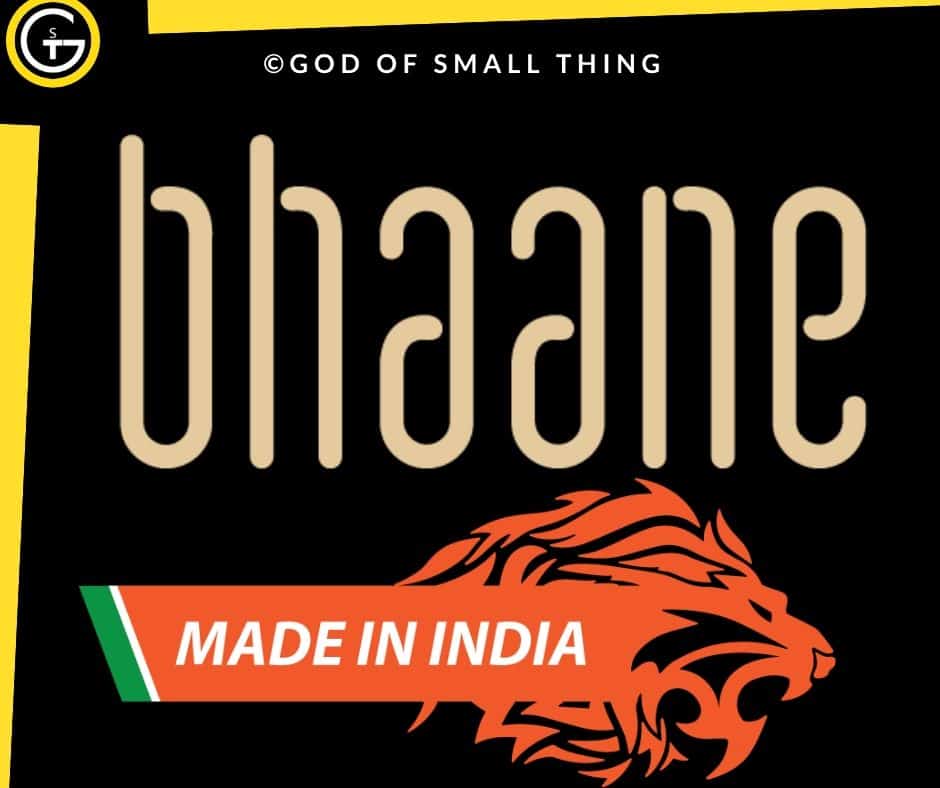 If contemporary clothing is your thing then this is one Indian brand that you should not miss. Bhaane is contemporary, affordable, and practical while being stylish at the same time. Bhaane became even more popular when Sonam Kapoor and Anand Ahuja's relationship got the limelight.
2. Louis Phillipe
Louis Philippe needs no introduction, this Indian apparel brand is owned by Aditya Birla Lifestyle and is a favorite amongst the masses and the classes. LP is one of the largest Indian brands that sell men's apparel. The Label is an online subsidiary of Lois Phillipe online.
3. Flying Machine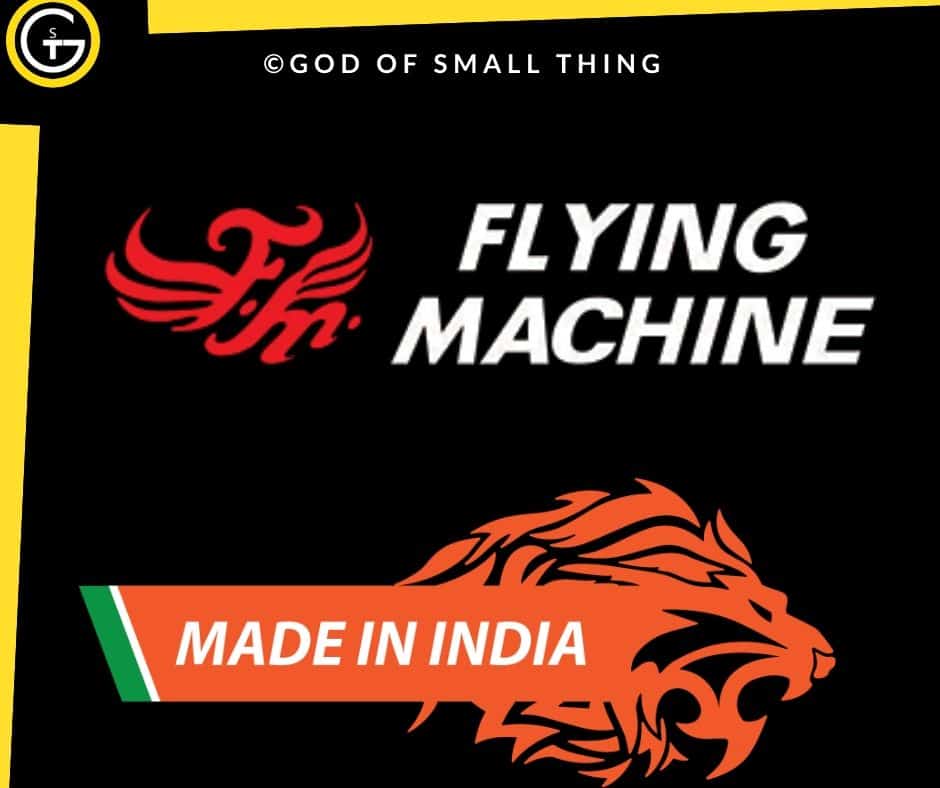 No matter how Italian the name is, Flying Machine is a 100% Indian brand owned by Arvind Lifestyle. It is India's first homegrown denim brand and also one of the coolest brands amongst the youth of the country.
4. Andamen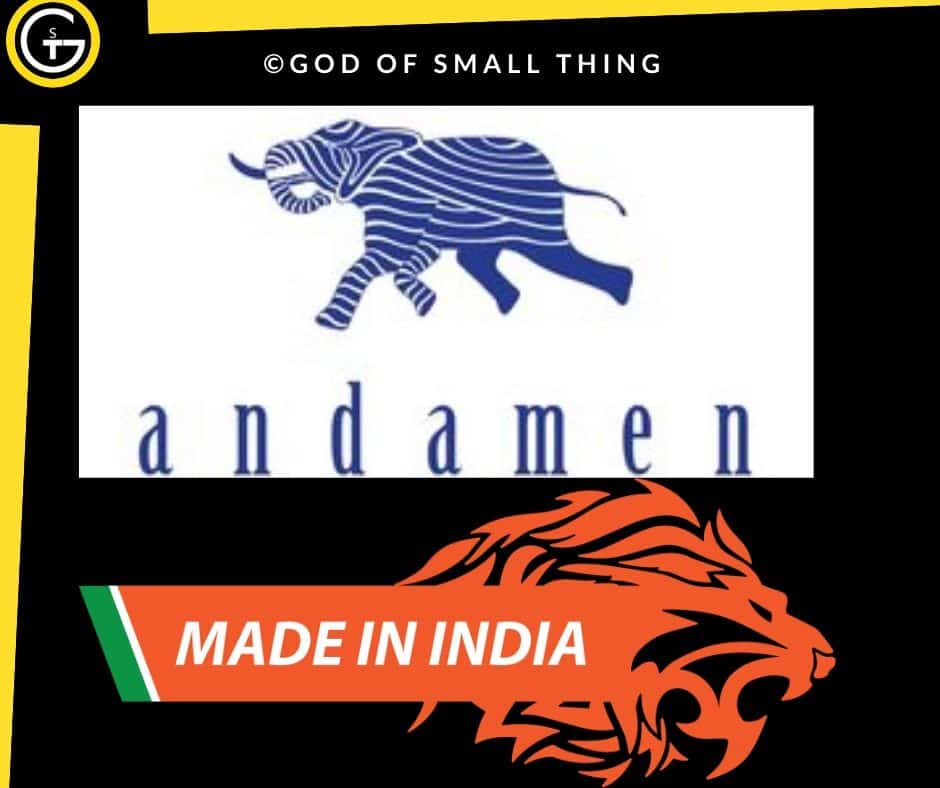 The latest and one of the most promising entries in the apparel category of Indian brands is Andamen. The brand promises good quality shirts while being affordable and stylish.
5. Numero Uno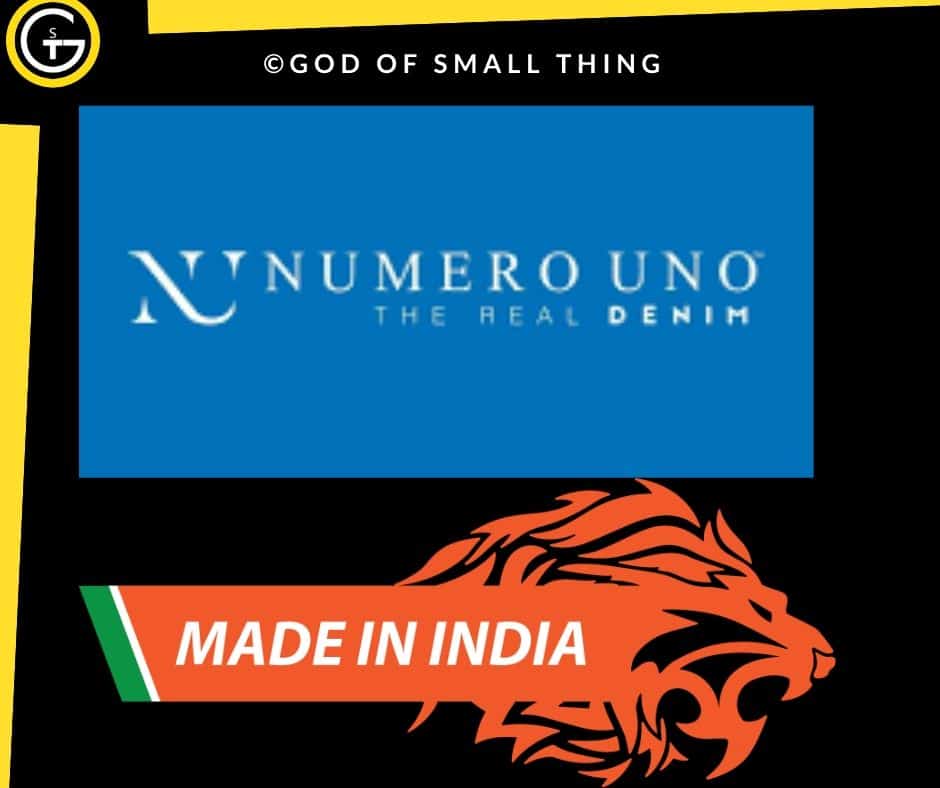 Numero Uno is another brand that looks international but is actually the first Indian denim brand. The company has embarked its presence over the years as one of the best Indian apparel and footwear brands.
6. Monte Carlo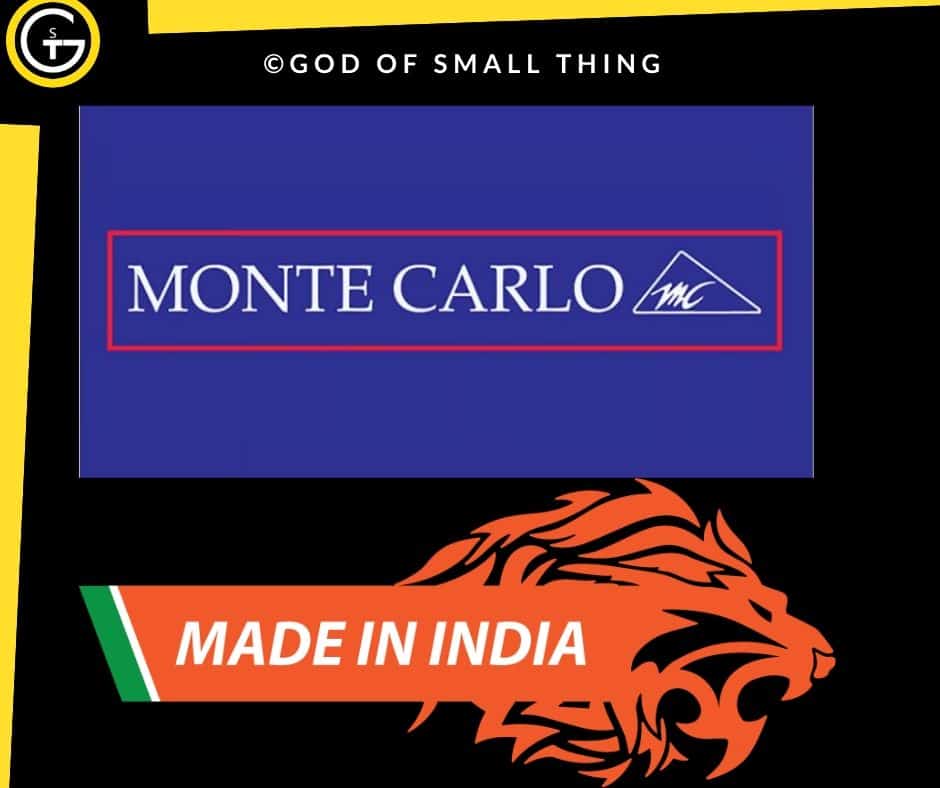 Another Indian apparel brand With an Italian name. This Indian brand that is widely known for its woolens is actually 100% Indian. The brand is owned by the Nahar group based in Ludhiana.
7. Spykar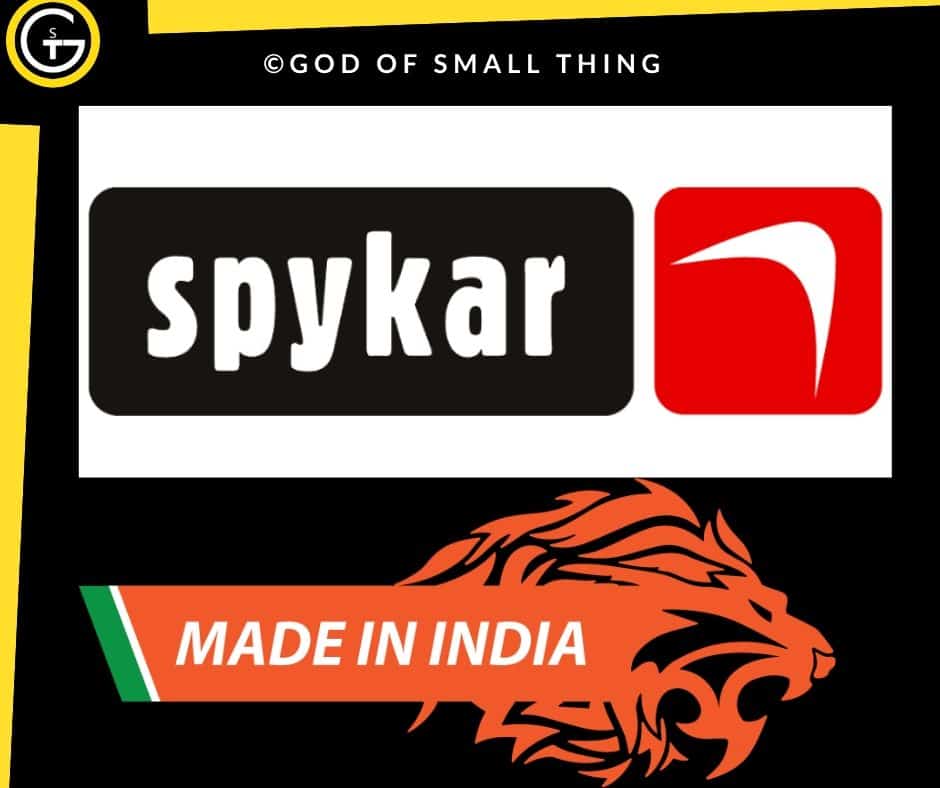 Spykar is a leading clothing brand in India, started in the year 1992. It is known for its denim and unique designs. To comply with Aatma Nirbhar Bharat, Choose to wear clothes from Spykar rather than going after international brands.
8. Pepe Jeans
Established in 1973, Pepe Jeans has been a notorious clothing brand starting around 1993. One of those brands attempted and tried by millions all over India. Pepe Jeans is one of the most mind-blowing clothing brands in India which has had the option to fabricate an elite standing for itself, because of its top-notch clothing items.
9. FabIndia
FabIndia is a notable clothing brand that was founded in 1975 by John Bissell. It has a broad scope of garments accessible and has some expertise in assorted conventional artworks of India. Back in the mid-eighties, FabIndia sold hand-woven and hand-printed texture pieces of clothing. That, yet it additionally stretched out its items to non-material assortments like natural food sources, individual consideration items, and hand-tailored adornments.
10. Van Heusen
This attire brand is the most seasoned in India and it was established by Moses Phillips, John Van Heusen, and Dramin Jones in 1881. It was one of India's most memorable large apparel marks that got laid out during British rule. Van Heusen is currently one of India's best clothing brands for shirts and formalwear for men. It sells its items under three significant classes particularly Formal Shirts, Casual Shirts, and Formal Trousers. Fabricated and showcased by Aditya Birla, Van Heusen has a large number of rich and sharp outfits for all kinds of people in classes, for example, neckwear, pants, polos, shirts, and a lot more than likewise fill in as great office wear for experts.
11. Levi's
Levi's is one of America's most seasoned and most famous dress brands which was established by Levi Strauss and has been around starting around 1853. The denim pants were first made by Strauss for diggers. Its image came to India in 1995 and in this manner, the garments and pants of Levi's absolutely represent top caliber. As a matter of fact, Levi's Jeans are viewed as a definitive symbol of American culture. This apparel brand has earned worldwide respect and is one of the most amazing attire brands in India today.
12. Tommy Hilfiger
Tommy Hilfiger is one of those attire brands in India that is inseparable from class and polish. Despite the fact that Tommy Hilfiger was established in 1985, it required a long investment for it to make its presentation in Indian stores. The first Tommy Hilfiger store in Quite a while opened exclusively in 2008. However, notwithstanding such a late section into the Indian market, it has figured out how to lay down a good foundation for itself as one of the main design brands.
Tommy Hilfiger makes excellent people's clothing that conveys a smooth, metropolitan stylish energy. Whether you decide to wear their exemplary pants or one of their vivid business shirts, you'll immediately think of yourself as looking classy. As well as making clothing for people, Tommy Hilfiger likewise has a line of different items like sheet material and carpets.
Looking for not just alternatives but cheaper alternatives for Men clothing in India? Here is a List of Indian Brands Which are Cheaper and of High Quality (Don't Worry! Link will open in the New Tab)
Indian Clothing Brands for Women:
1. AND Designs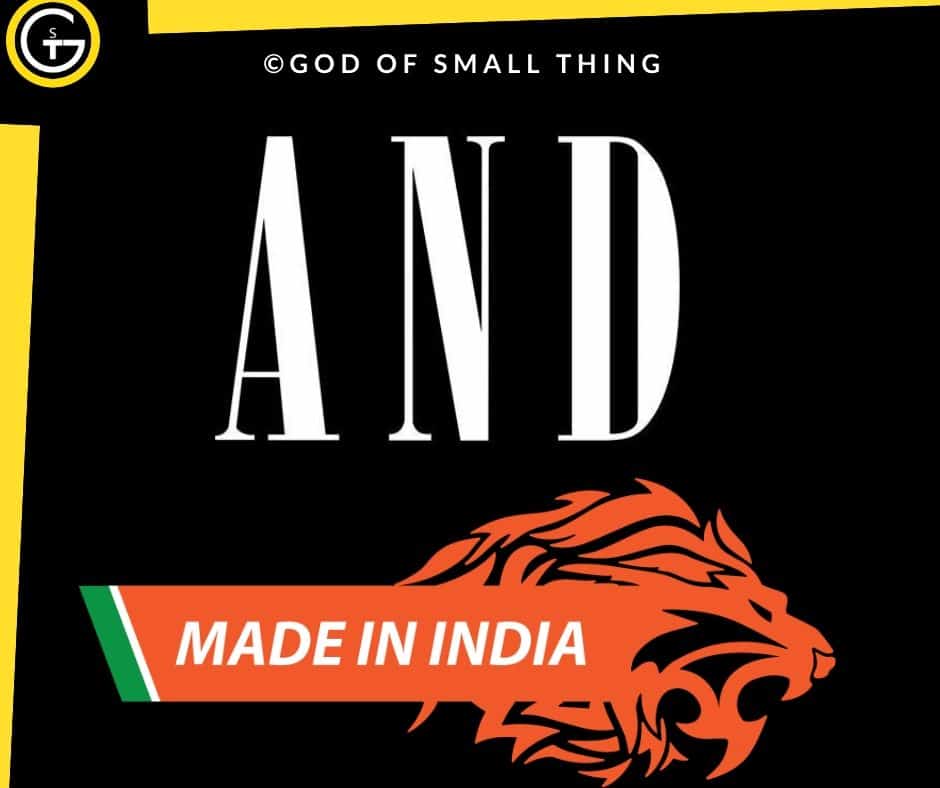 AND designs is an Indian clothing brand launched by designer Anita Dongre with a vision of providing affordable fashion to all. From basic fashion to party wear clothes AND has a wide variety for everyone. Not just that you will be surprised to know that even HRH Kate Middleton chose to wear this Indian brand while visiting the Rajghat.
2. W for Women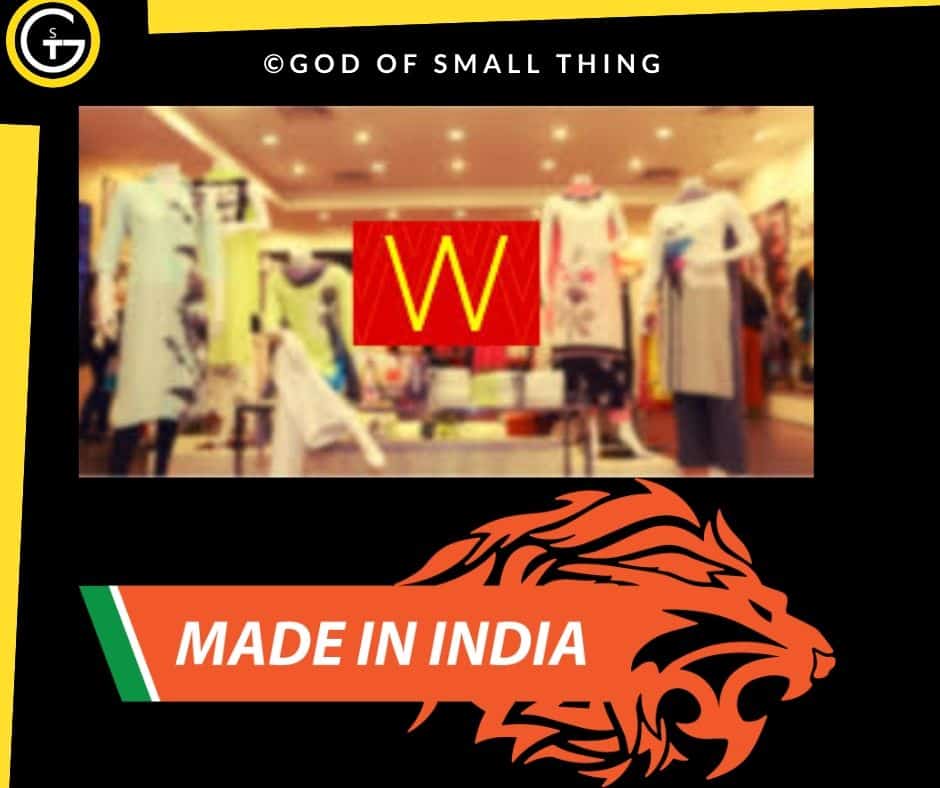 W4 woman is a very popular Indian clothing brand that is a popular choice for one and all. The brand specializes in Indian ethnicities and has a wide variety of western wear too.
3. Madame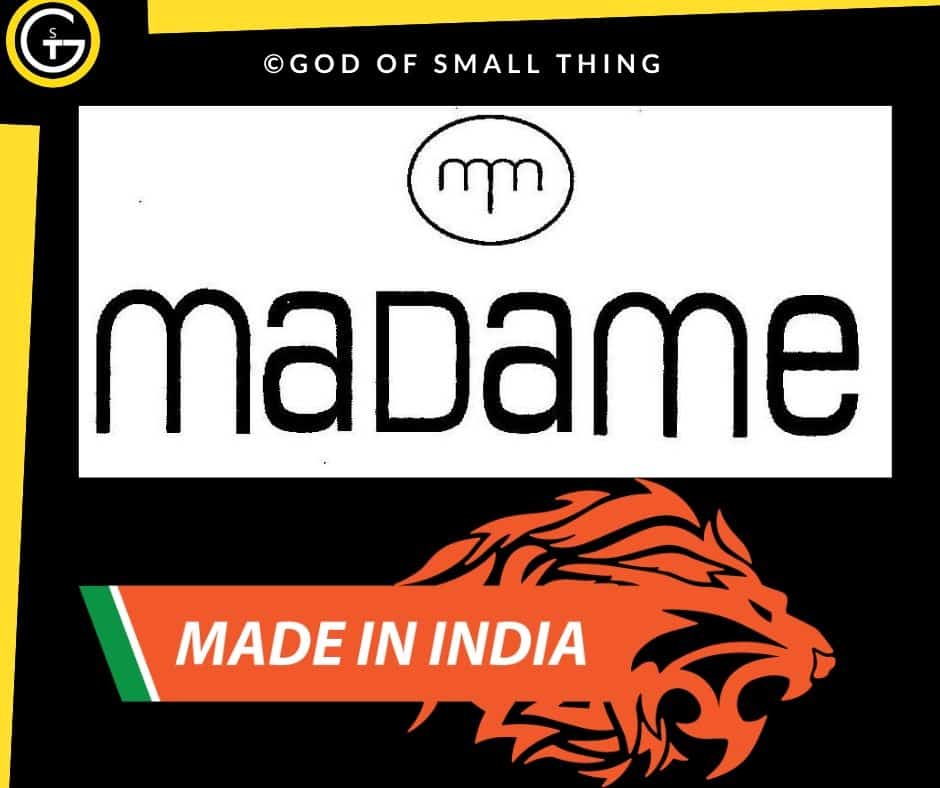 Just when you thought that Madame wises A French name we would like to tell you that it is an Indian clothing brand that specializes in women's western wear.
4. Bombay Selections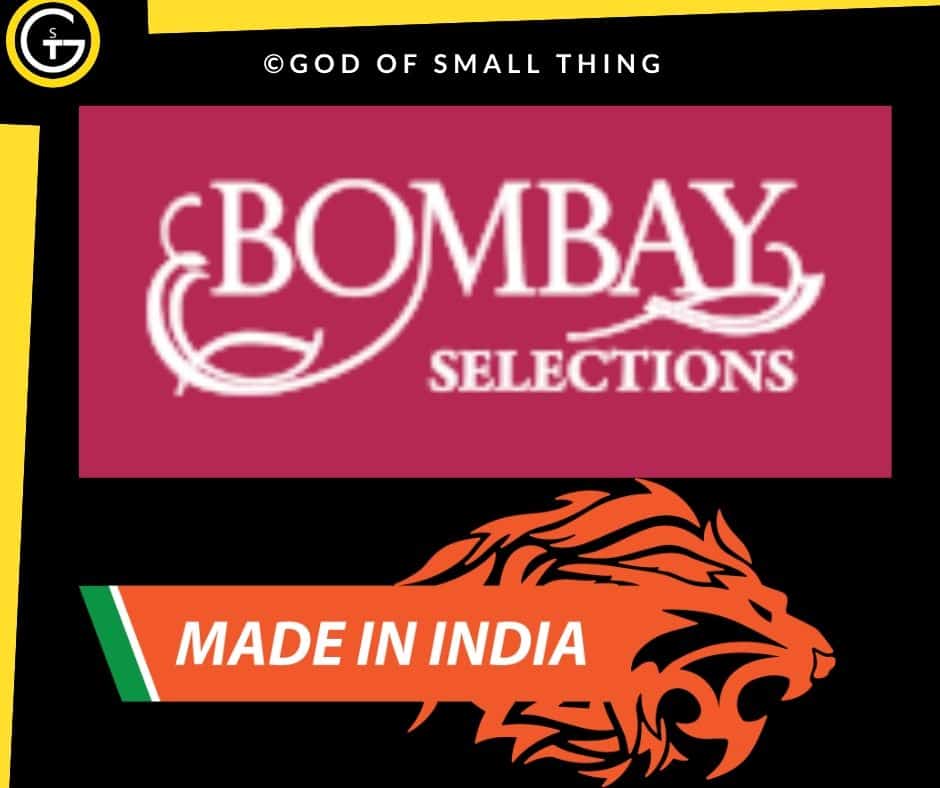 While looking for luxury Indian brands in the apparel category Bombay Selections is a must to be featured. This store offers a wide variety of ethnic add Fusion style of clothing with top quality craftsmanship.
5. Pantaloons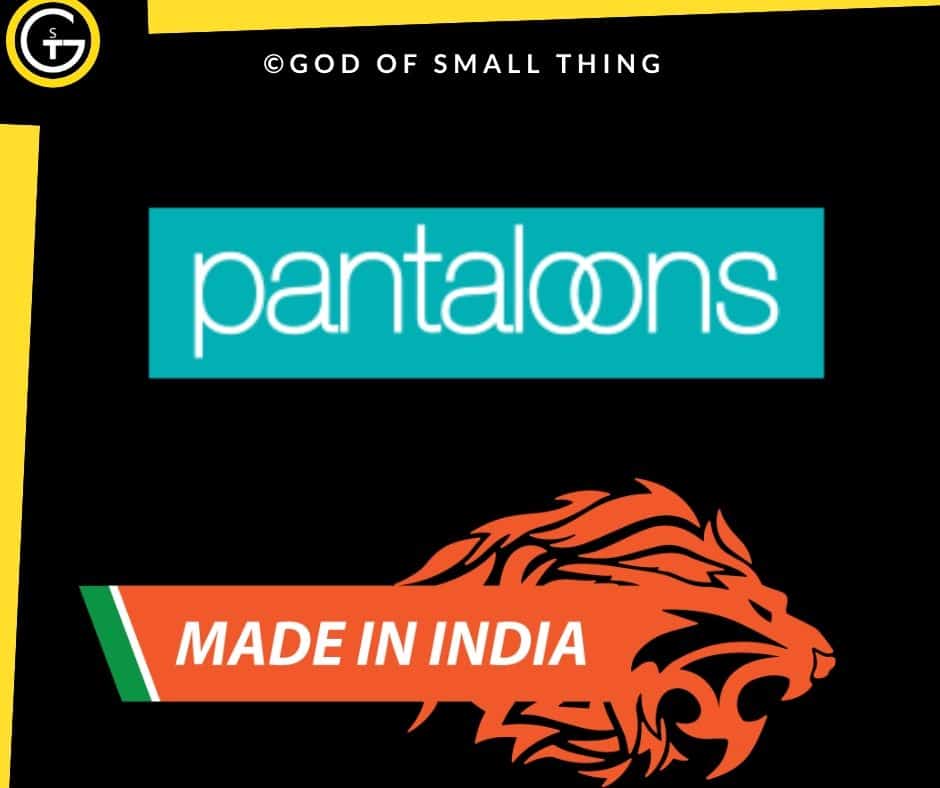 Pantaloons is another Indian clothing brand that provides clothing for men women and kids. This apparel brand was acquired by Aditya Birla Lifestyle.
6. Zara
Zara is seemingly one of the most amazing dress brands in India. Amancio Ortega Gaona and Rosalia Mera established the organization and they began by selling Spanish-style garments to a neighborhood market in La Coruna, Spain. Today, it is important for the Inditex Group and has 2270 stores all over the planet alongside online stores.
It is an incredible brand for two children and grown-ups the same. They have garments for each individual from your family from babies to grown-ups. They offer shoes too. The garments are trendy as well as, agreeable and reasonable. You can't turn out badly by checking Zara out in the event that you need something jazzy however at a reasonable cost.
Handbag Brands of India
Indian brands listed in the apparel and footwear category were still easier to identify but there are plenty of Indian brands that produce good quality bags that you might have come across or might already be using. Here is a list of Indian brands that produce good quality handbags.
1. Hidesign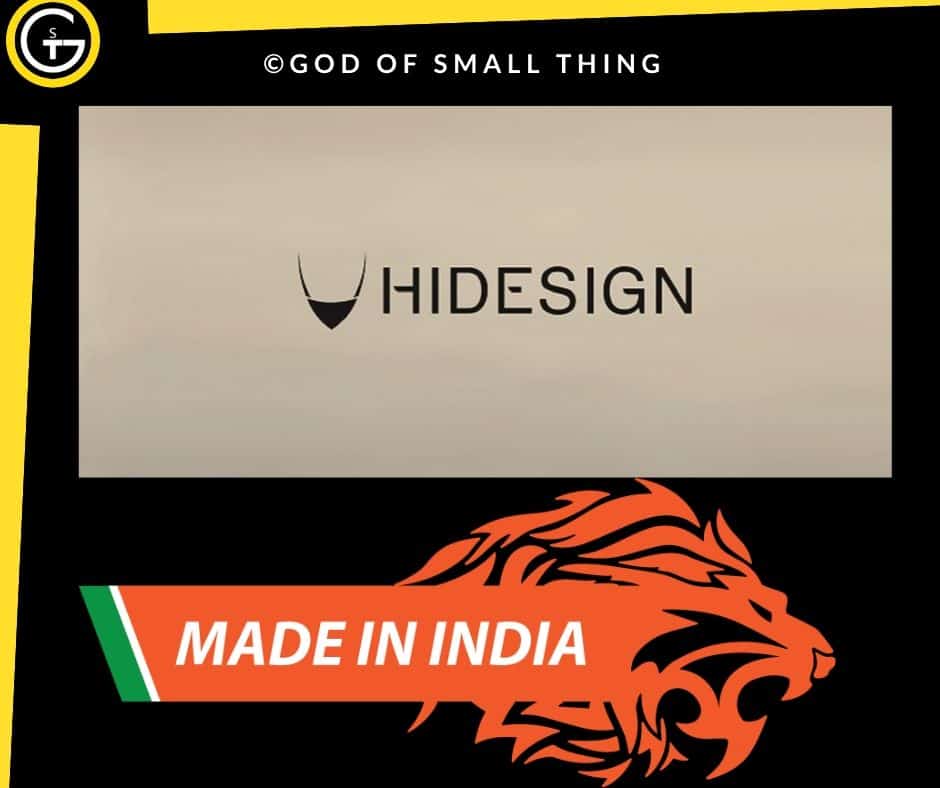 Hidesign is a premium quality, luxury Indian brand in the handbag category. The company is based out of Puducherry and sources Its leather from tanneries in Tamil Nadu. Not just Hidesign, Tamil Nadu tanneries provide leather to some of the best shoe and bag manufacturers across the world.

2. Da Milano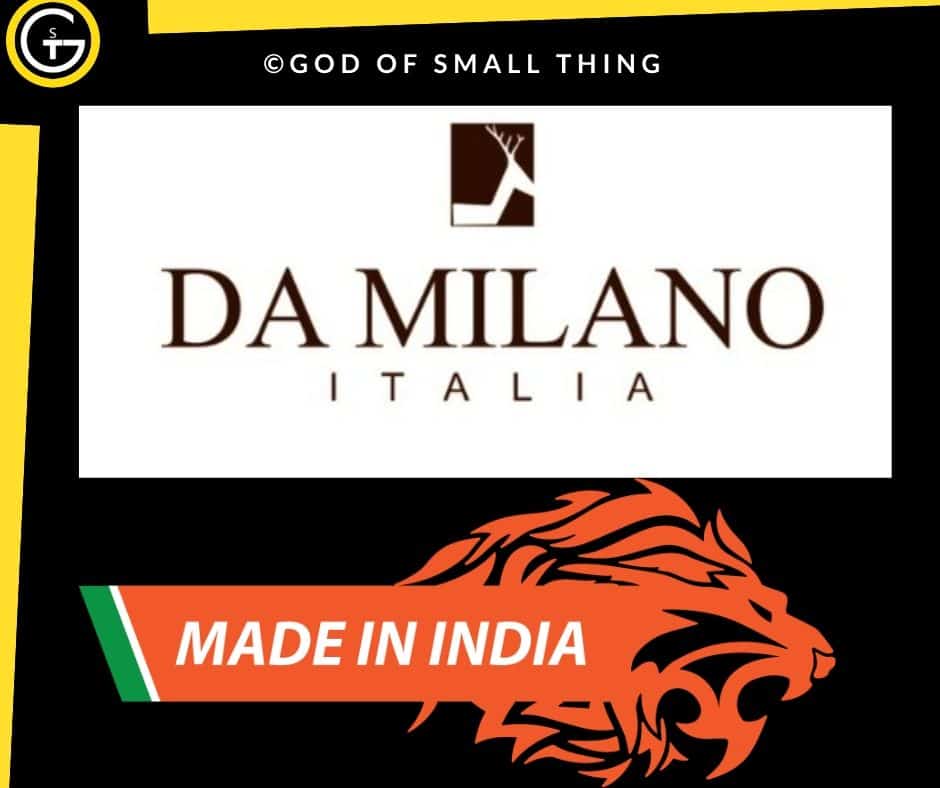 Are you surprised that Da Milano is an Indian brand and not Italian? Yes, it is just a fancy name for yet another luxury Indian brand. It started with just a store in India and now owns 60 stores in the country.
3. Baggit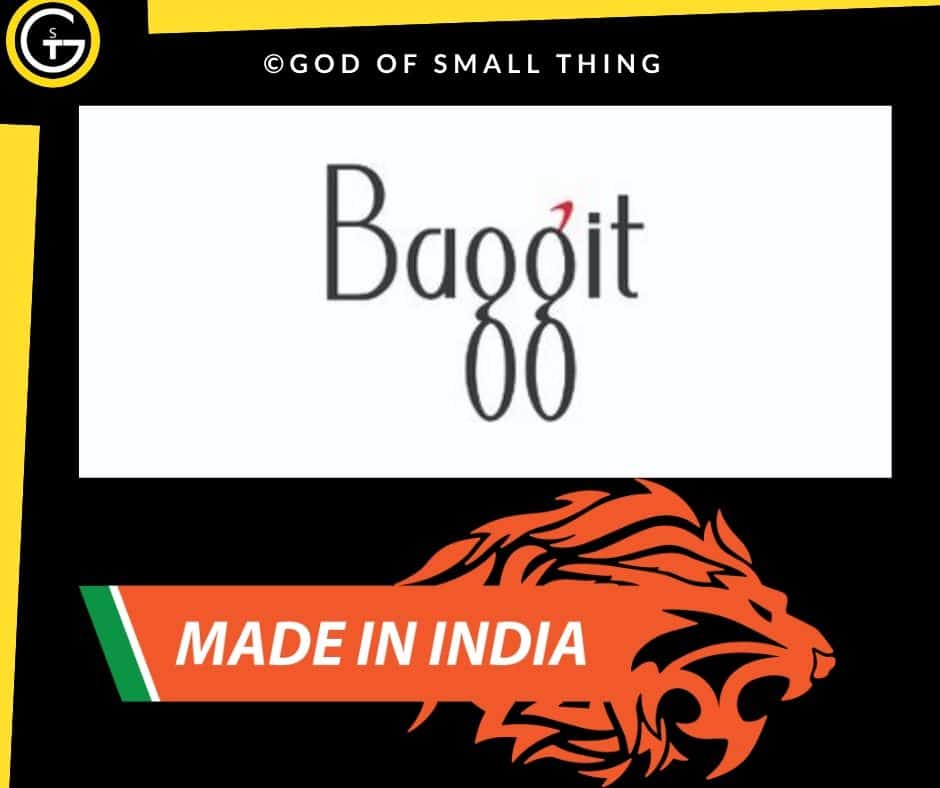 Baggit is one Indian brand that you must definitely try when looking for high-quality handbags for women. founded in 1990 by Nina Lekhi, Baggit has carved a niche of its own.
4. Lavie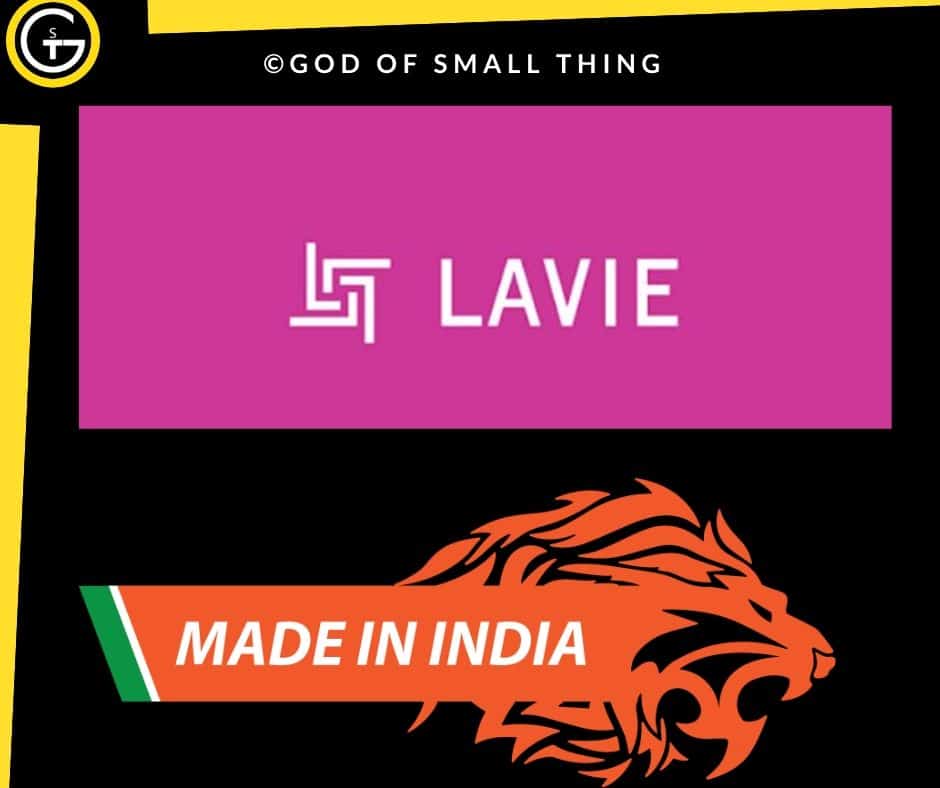 A relatively new Indian brand in the lifestyle category, Lavie launched its first handbag collection in 2010. You must have seen many commercials featuring leading ladies from Bollywood endorsing this handbag brand.
5. Lino Perros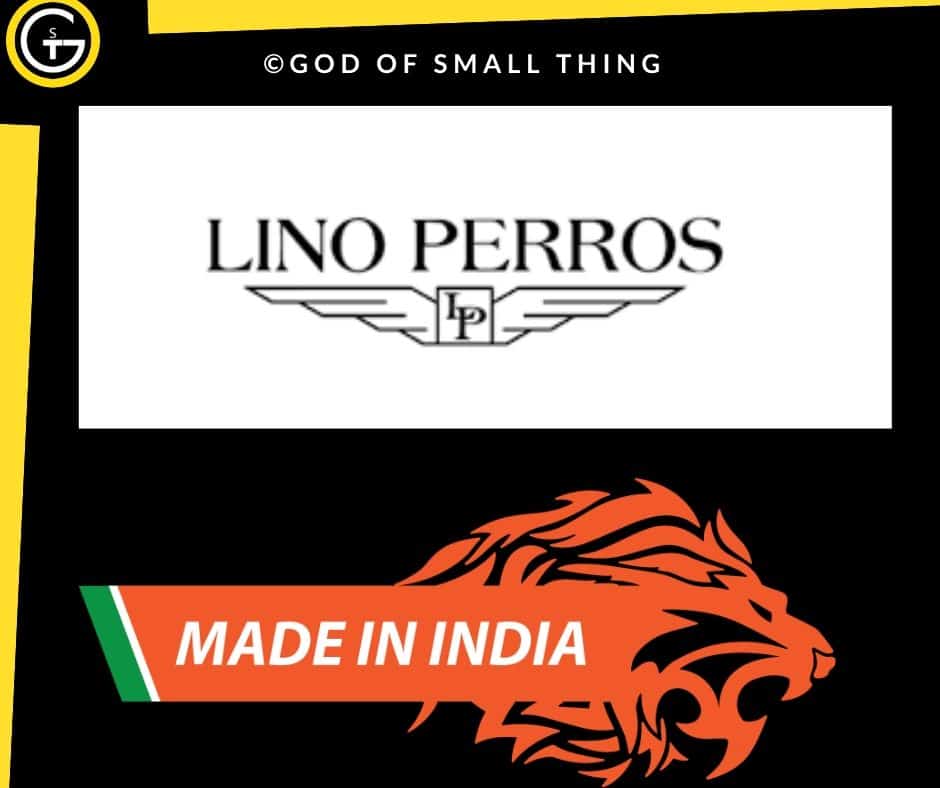 Lino Perros, an Indian handbag brand was launched in 1999 by Sumitsu apparel. The brand is well known for its appealing designs, quality, and affordability. Lino Perros has its own manufacturing facilities which help them produce good quality bags at reasonably cheaper prices.
Indian Liquor Brands
Do you also think that only Europe makes great liquor? here we must tell you that Indian brands are no less. next time do not miss to try these Indian liquor brands. No, we don't just make the Desi Daaru, but some varieties that surely deserve a try. 
1. Amrut Single Malt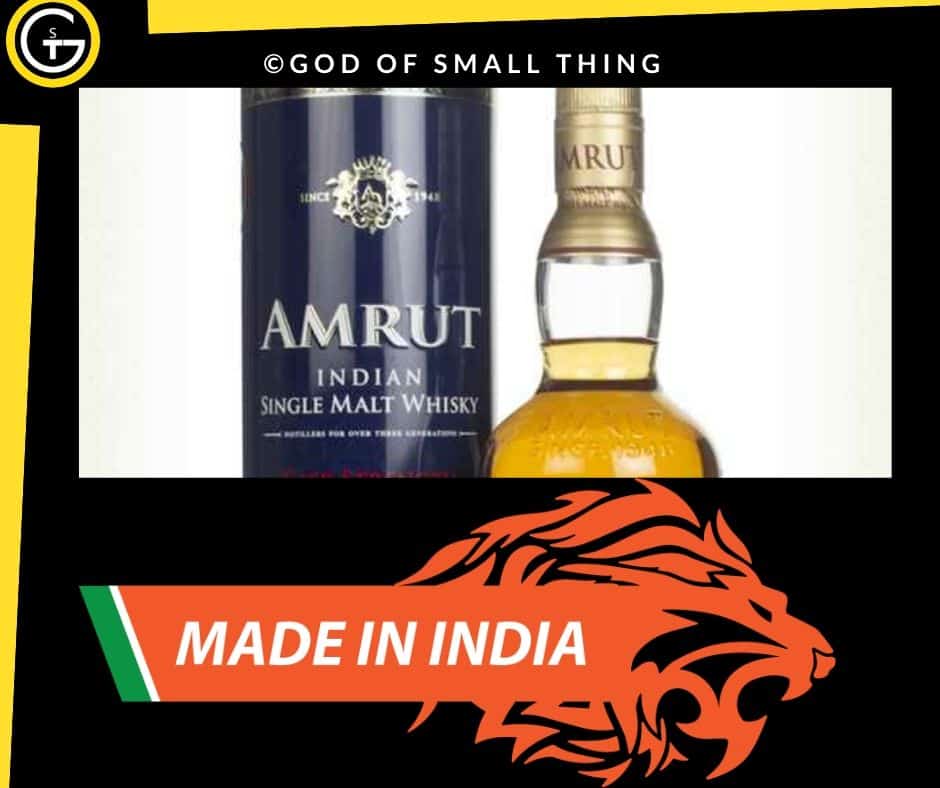 If you love single malts, then there are high chances that you have already tasted this one. Amrut distilleries is an Indian brand based in Bangalore, that has been supplying liquor to the Indian armed forces for a long time. Amrut was listed as the world's third finest single malt whiskey. This rating was given by Jim Murray's Whiskey Bible.
2. Paul John Single Malt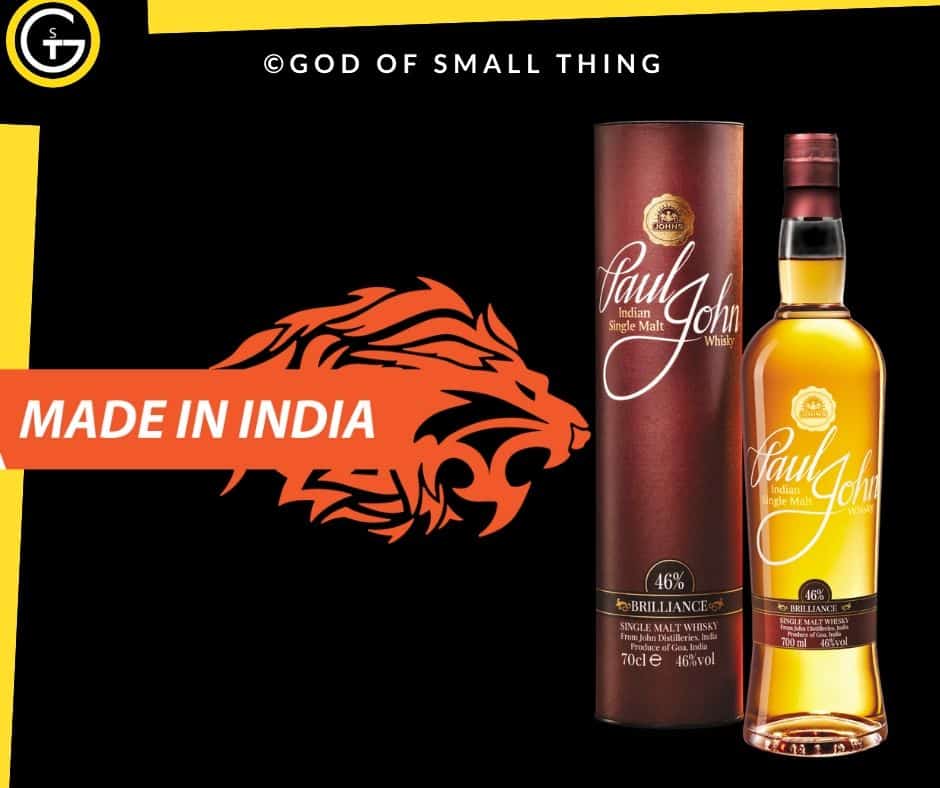 Another less common, but very fine Indian liquor brand. This whiskey is made by John Distillers Ltd, another Bangalore-based brewery. Original choice whiskey by this Indian brand was the 7th largest selling whiskey in the world. It has also received the Liquid Gold Award by Whisky Bible.
3. Officer's Choice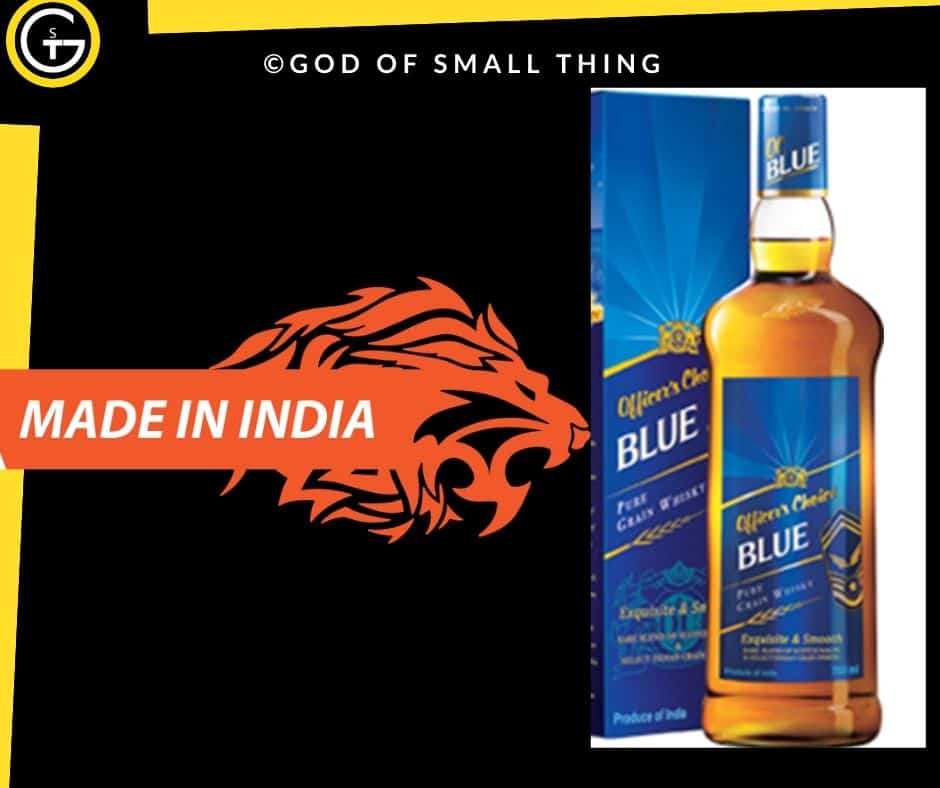 This Indian brand owned by Allied Blenders & Distillers needs no introduction. It might surprise you that this Indian liquor brand surpasses Smirnoff Vodka as the largest selling spirit in 2015.
4. DesmondJi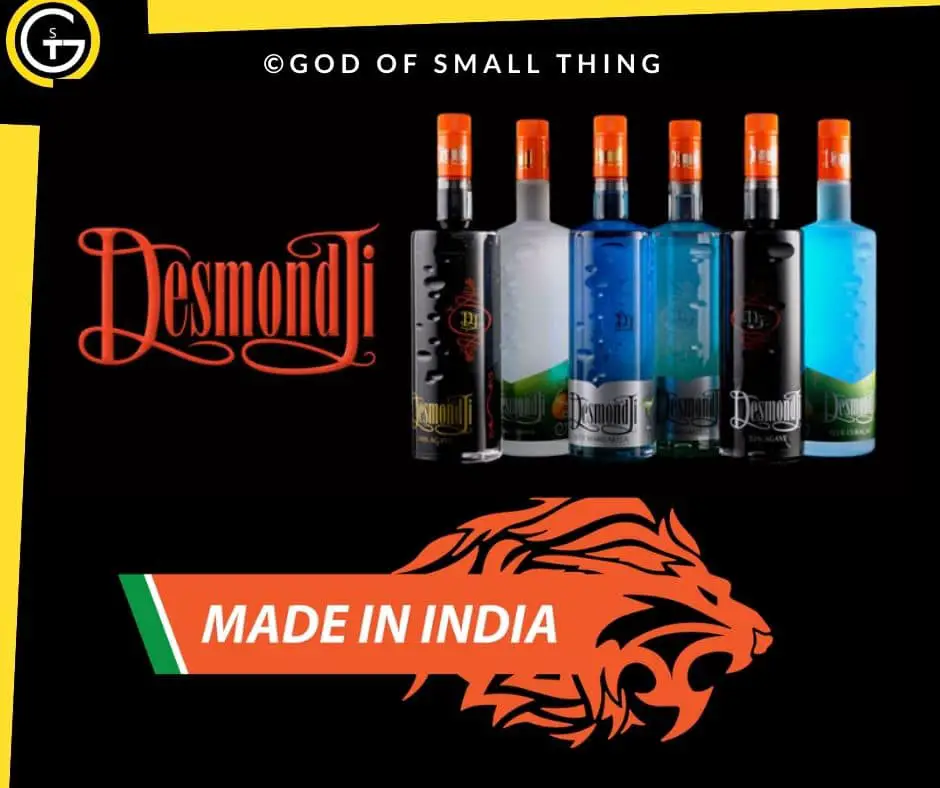 If you too are a fan of Mexican tequila, then you should not miss trying this Indian liquor brand. Although the taste is almost similar to Mexican tequila, it can not be called tequila as it's not brewed in Mexico. Agave India is the owner of Desmondji and is also India's first micro-distillery.
5. Solan No.1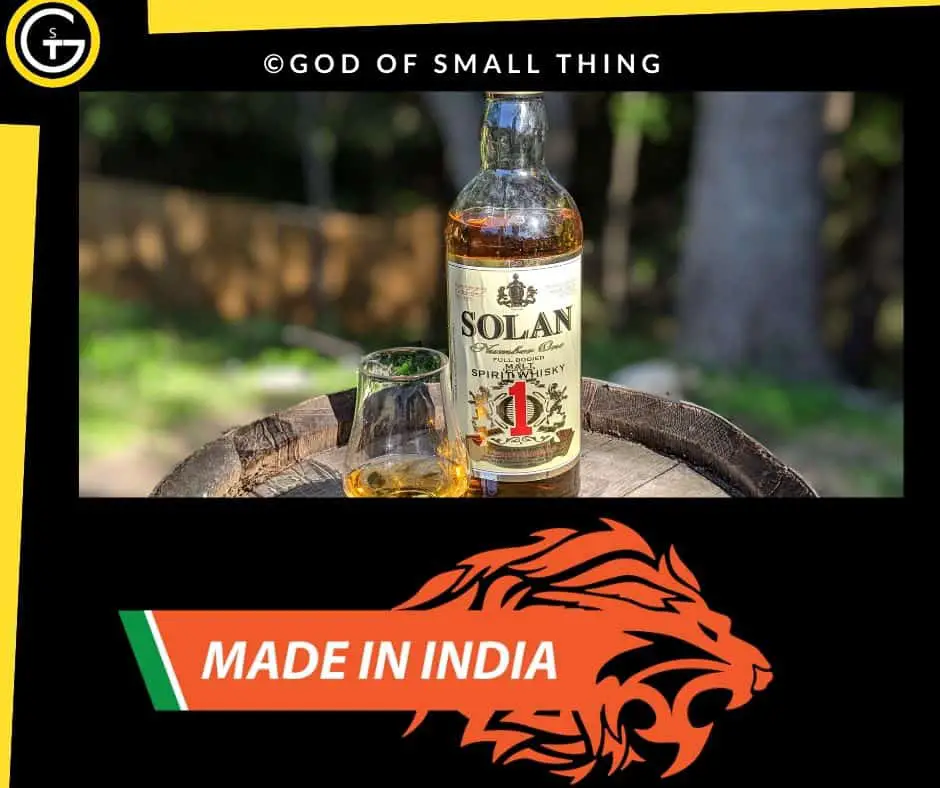 Perhaps the most affordable yet fine Indian liquor brand. Soln No.1 is owned by Mohan Meakin Breweries which also produces immensely popular rum, Old Monk. A bottle of this whiskey costs about INR 440 but was mentioned amongst the best whiskeys by Serge Valentine on whiskyfun.com. And they have never advertised for their products, never.
6. Old Monk Liquor & Alcohol
Old Monk is one of the most cherished and famous liquor brands in India. This Indian dim rum was sent off in 1954 and mixed for at least 7 years. The prevalence of this brand is as yet developing and sought after. It is one of the hearty and strong rums in India.
It is the best stuff for cold winter evenings. This brand is one of the most amazing selling liquor brands in India costing this much. The taste and the nature of this Indian rum are amazing.
7. Bira 91 Beer
There are many changes seen throughout the long term in Beer and its variations. Made liquor lager is once settled with top-notch and economical advancement for lager customers making the most assorted fermenting society on the planet.
Ankur Jain, the organizer, first presented this liquor brand with the name "Biru" in Japan. Subsequent to confronting the enlistment issues in Japan, they renamed their image to BIRA 91. The brand is one of the most selling brew brands in India. They focus on the young crowd as they needed to connect with the metropolitan, Indian customer. After their prosperity, they sent off their two variations Bira 91 light and Bira 91 in number. The brand is getting fantastic input from clients referenced by one of the greatest bistro chain houses BEER CAFE.
Electronic Indian Brands
Godrej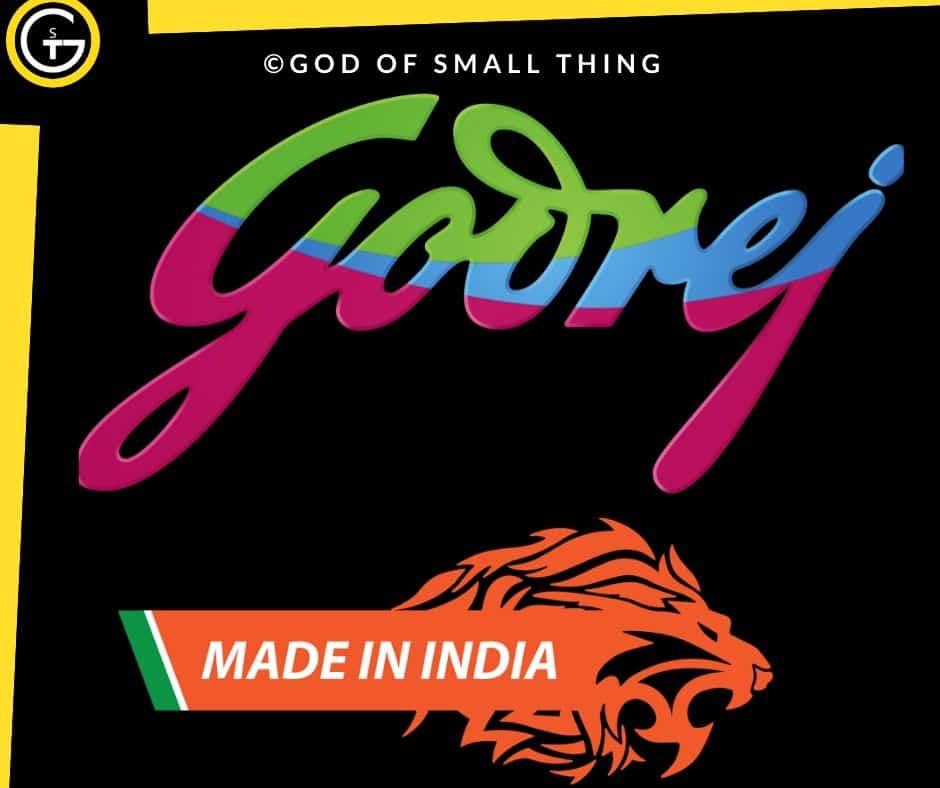 Another Indian brand that has stood the test of time. Godrej has been a prominent name when it comes to storage solutions, refrigerators, and air conditioners.
Voltas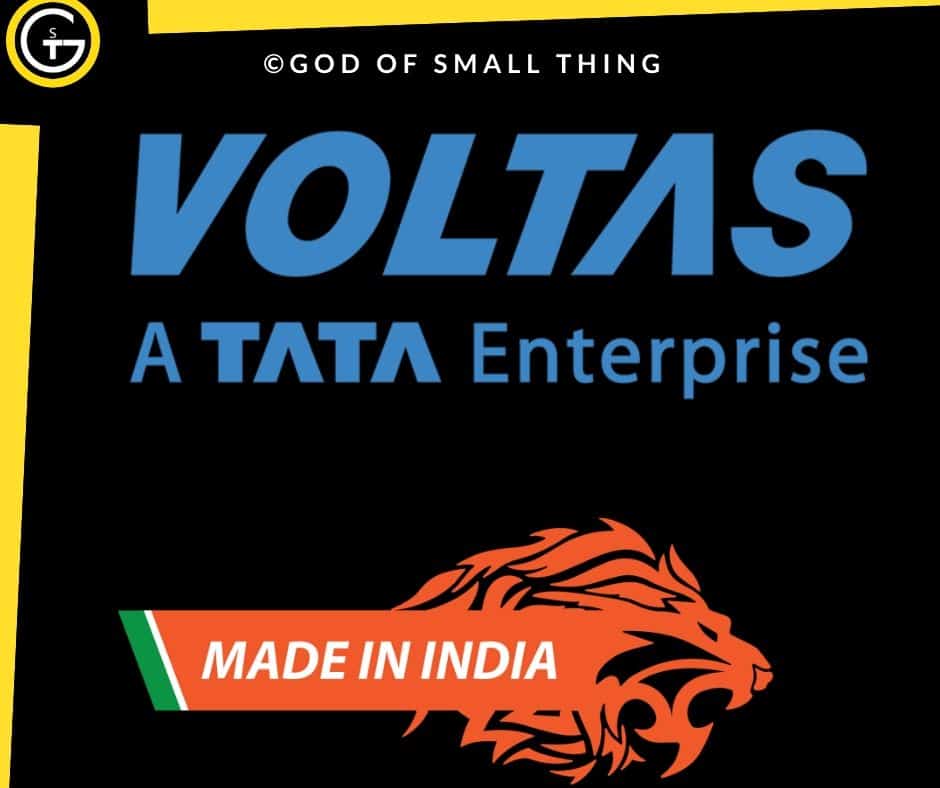 An Indian electronics brand that is a subsidiary company of the Tata group. Voltas specializes in cooling systems and manufactures refrigerators, air conditioners, air purifiers, air coolers, and water dispensers. symphony – An Ahemdabad-based company that is a prominent name for air coolers not just in India but across the world.
IFB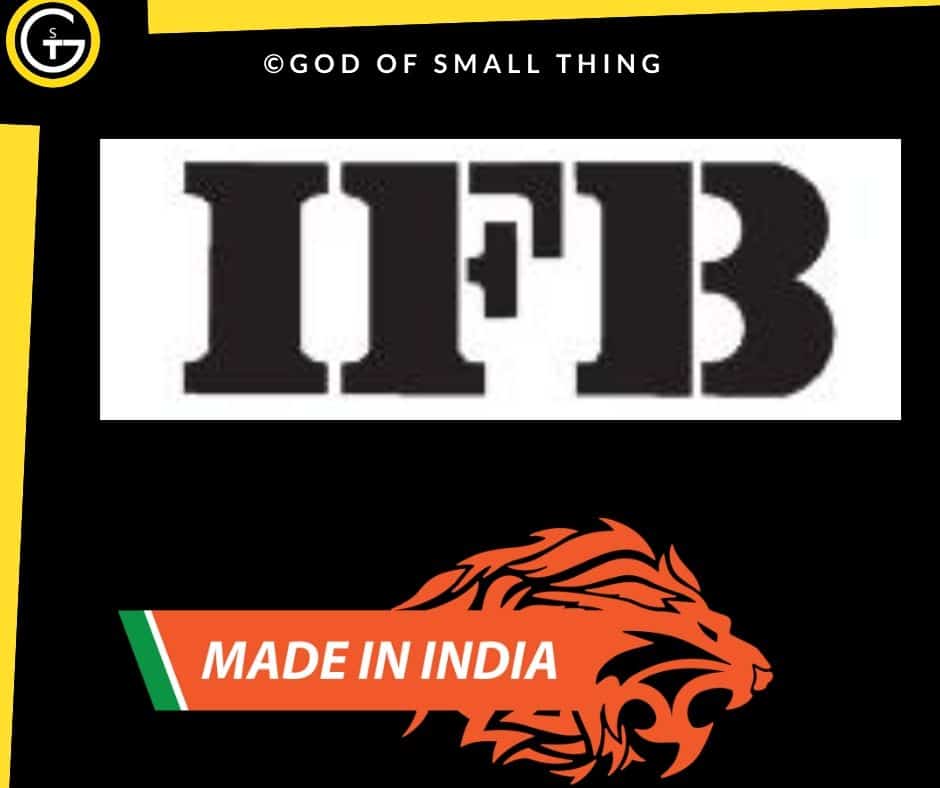 Indian Fine Blanks, popularly known as IFB is a Bengaluru-based company. The company produces a wide range of domestic appliances like washing machines, microwaves, air conditioners, chimneys, hobs, and dishwashers. 
Eureka Forbes
A long-existing company in the domestic appliances sector. Eureka Forbes has been a leader in water purification technology. It has gained popularity as the best water purifier brand in the country.
Automobiles Brands of India
Tata Motors Ltd.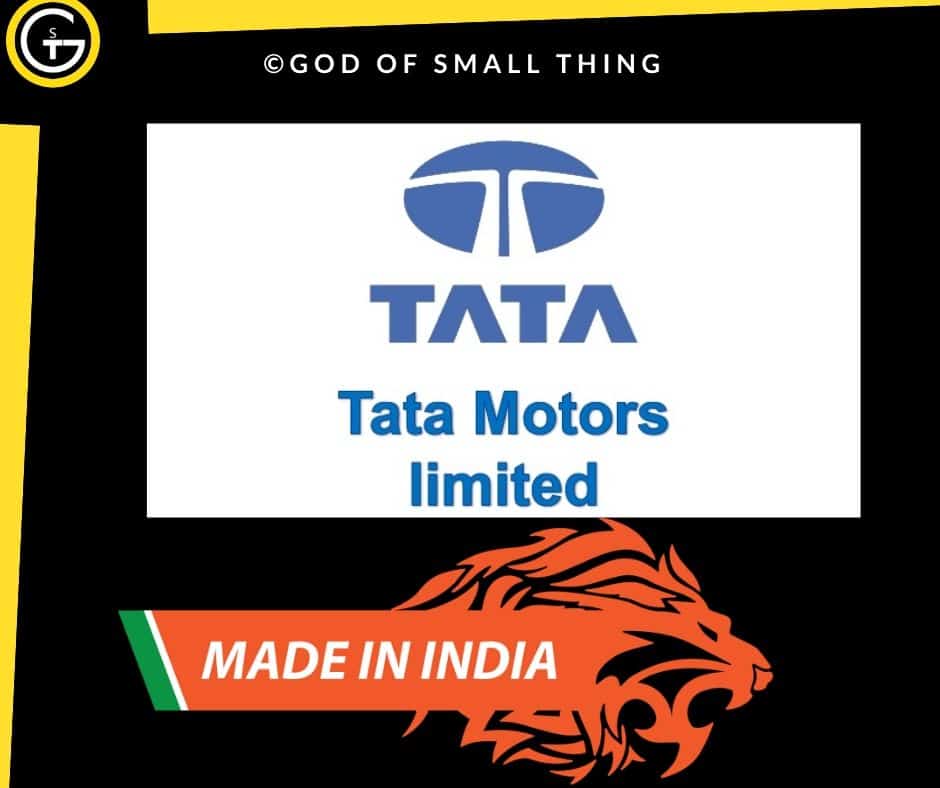 Formerly known as TELCO, Tata Motors Ltd, is an Indian automobile company. The company needs no introduction and has a presence in all sectors of the automobile industry. Its products include buses, trucks, passenger cars, coaches, sports cars, construction equipment, and military vehicles. The company also owns the famous Indian Luxury brand – Jaguar.

Bajaj Auto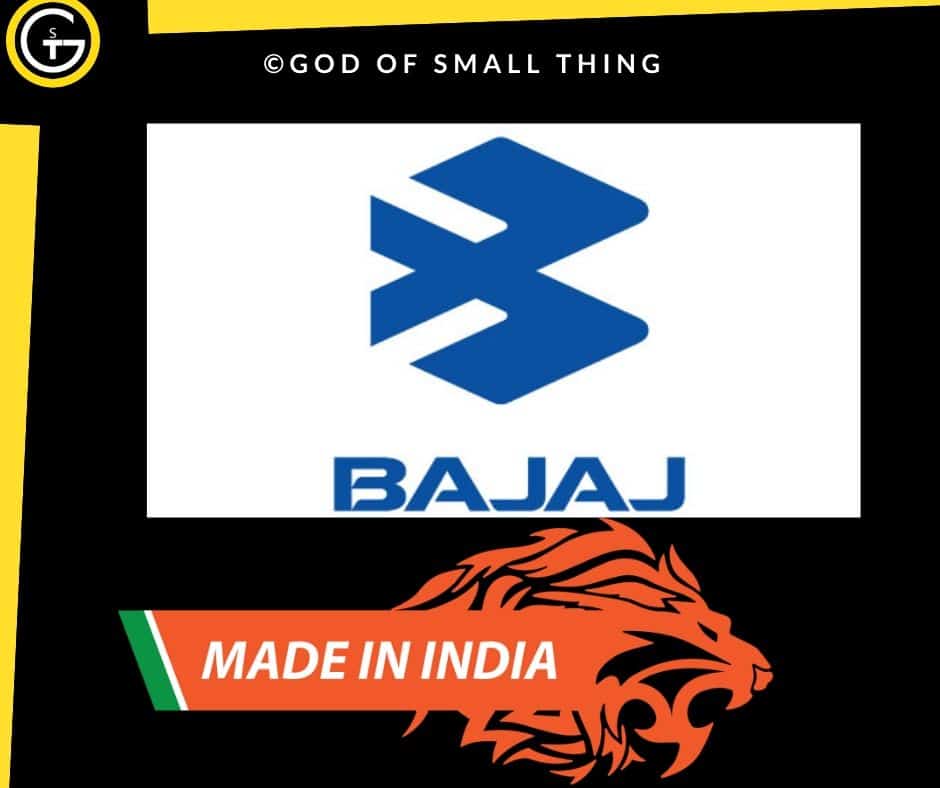 Bajaj Auto Limited is a famous Indian automobile brand with a global presence. The company primarily manufactures two-wheeler and three-wheeler vehicles. It is the world's third-largest manufacturer of motorcycles and the second-largest in India.
Ashok Leyland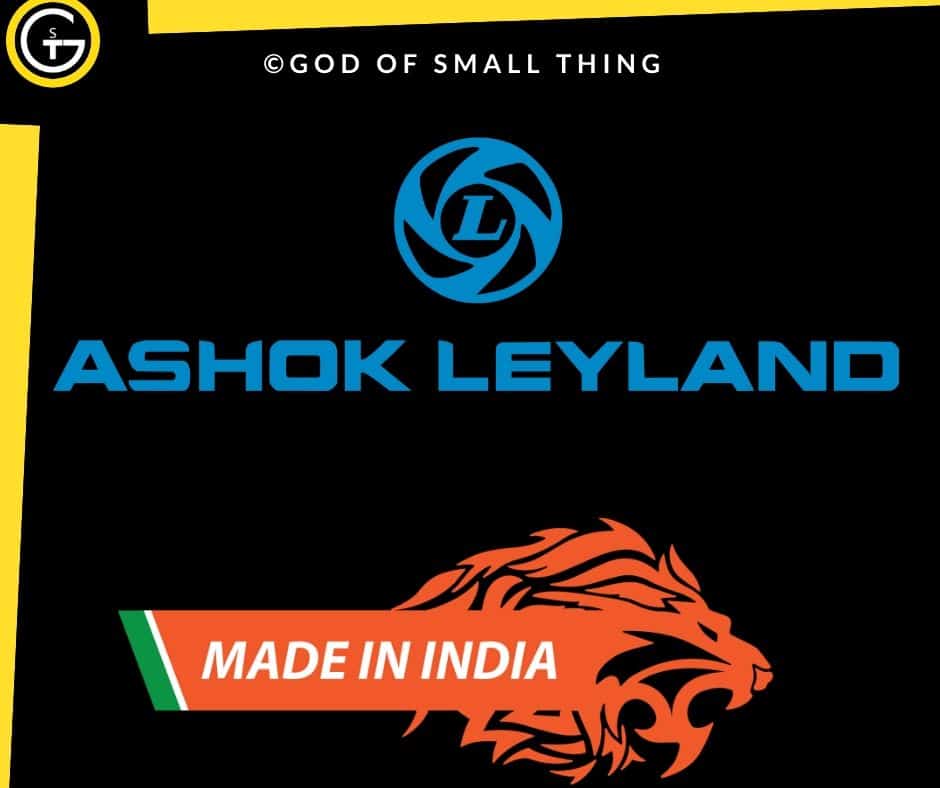 Yet another popular Indian automobile brand, Ashok Leyland is owned by the Hinduja group. It is the second-largest manufacturer of commercial vehicles in India, the fourth largest manufacturer of buses in the world, and the 10th largest manufacturer of trucks globally. Ashok Leyland also manufactures spare parts and engines for marine and industrial applications.
Force Motors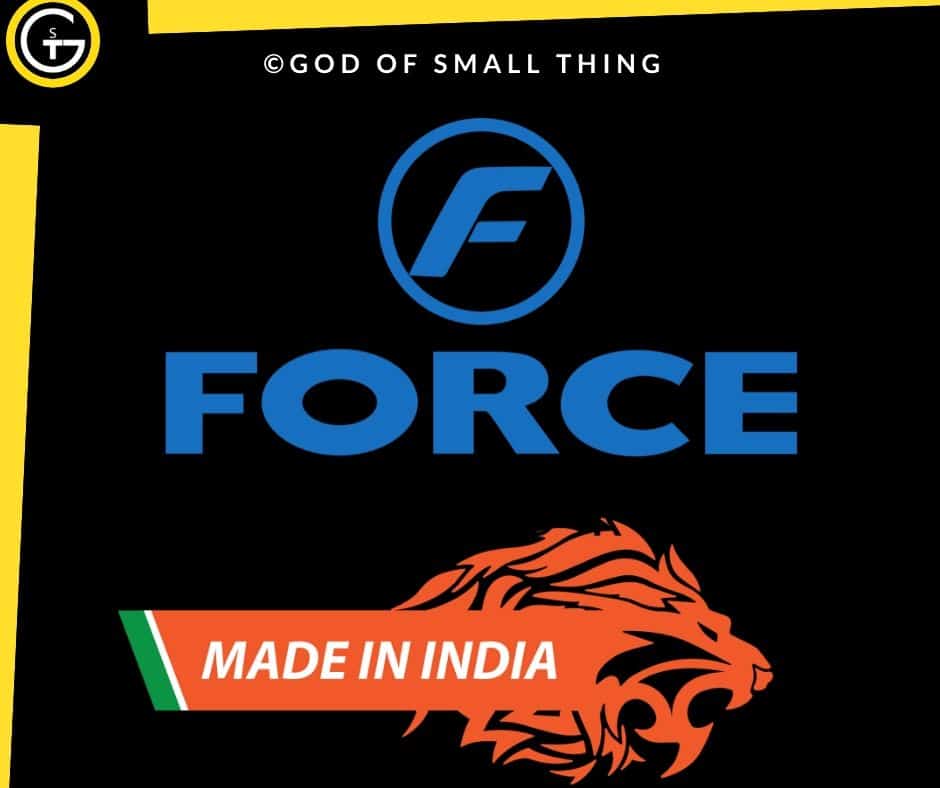 Force Motors is another Indian automobile brand that is widely known for its matadors, van, and tempo travelers. It is also India's largest van manufacturer.
Mahindra and Mahindra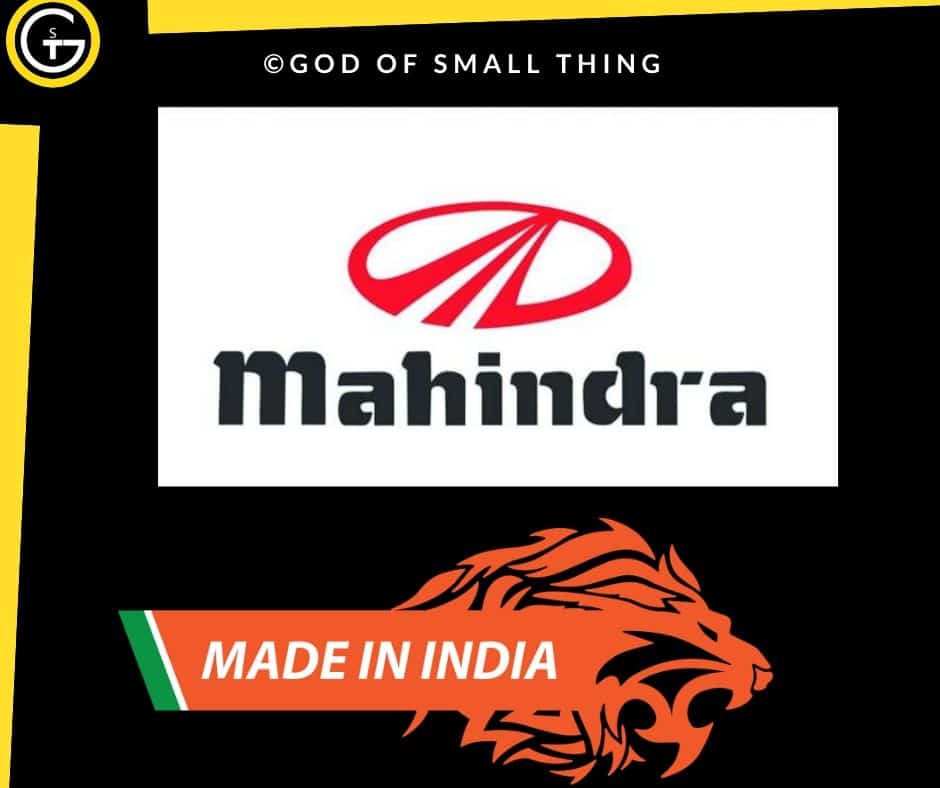 An Indian automobile brand that was listed as 17th in the top 500 list by Forbes. Mahindra and Mahindra is a common names in India. Be it their tractors, SUVs, or their most iconic Jeep. The company produces SUVs, lightweight commercial vehicles, heavyweight commercial vehicles, two-wheeled motorcycle tractors, and saloon cars.
Indian mobile companies
Now, we already accept that Indian companies are not among the preferred options in the mobile phone category. Yet, we would like to talk about these. This is because there was a time when these companies were providing mobile phones at reasonable prices. But they could not withstand the competition given by Chinese manufacturers like Redmi, Mi, and One Plus and slowly China confined them to the low-income groups. However, if only we had been Vocal for Local, these companies would have improved.

1. Micromax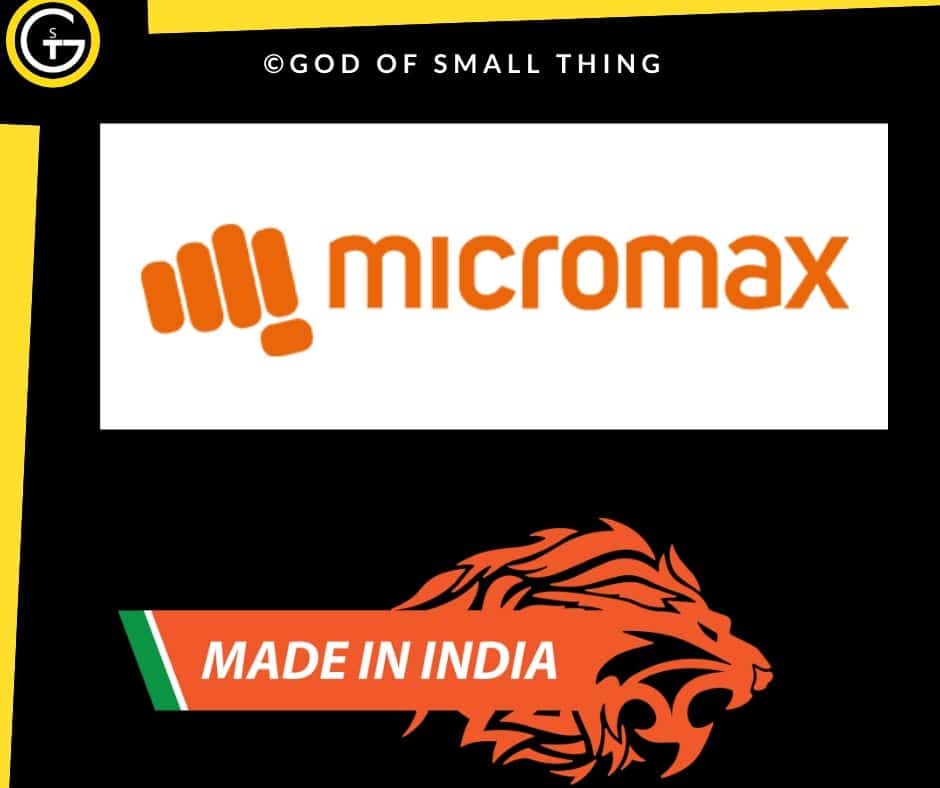 Micromax was once a quite popular Indian brand and was known for its out-of-the-box designs. It is the largest phone manufacturer company making low-cost handsets, LED TVs, and tablets in India.
2. Karbonn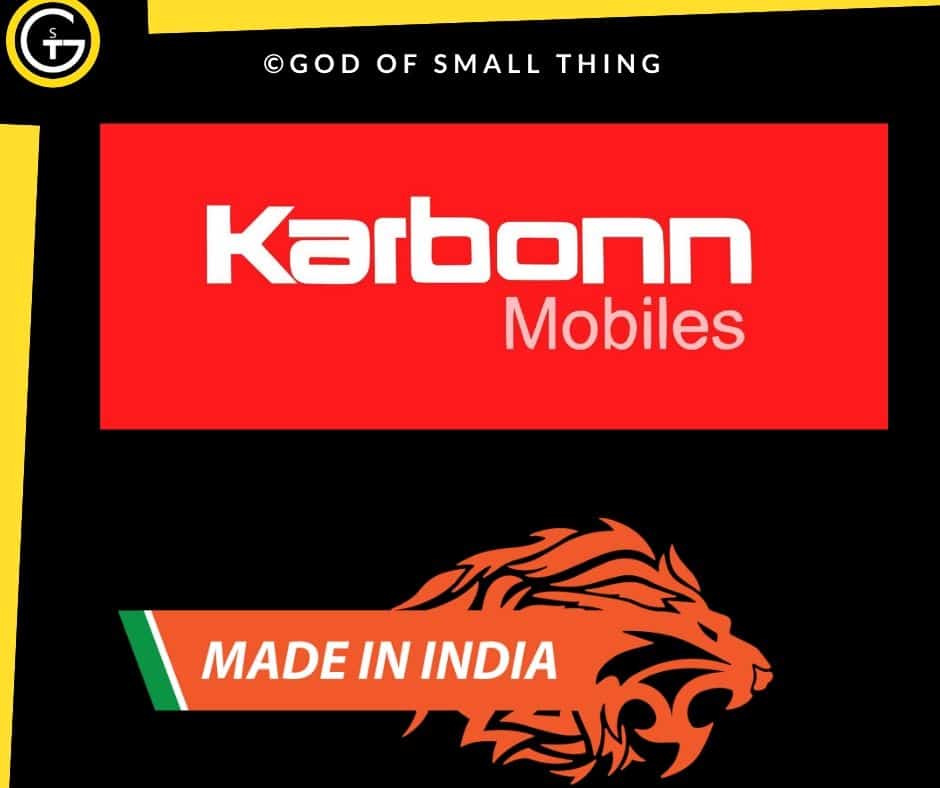 Karbonn Mobiles is another Indian brand that manufactures tablets and mobile phone accessories. The brand is also present in countries like Nepal, Sri Lanka, and the Middle East.
3. Intex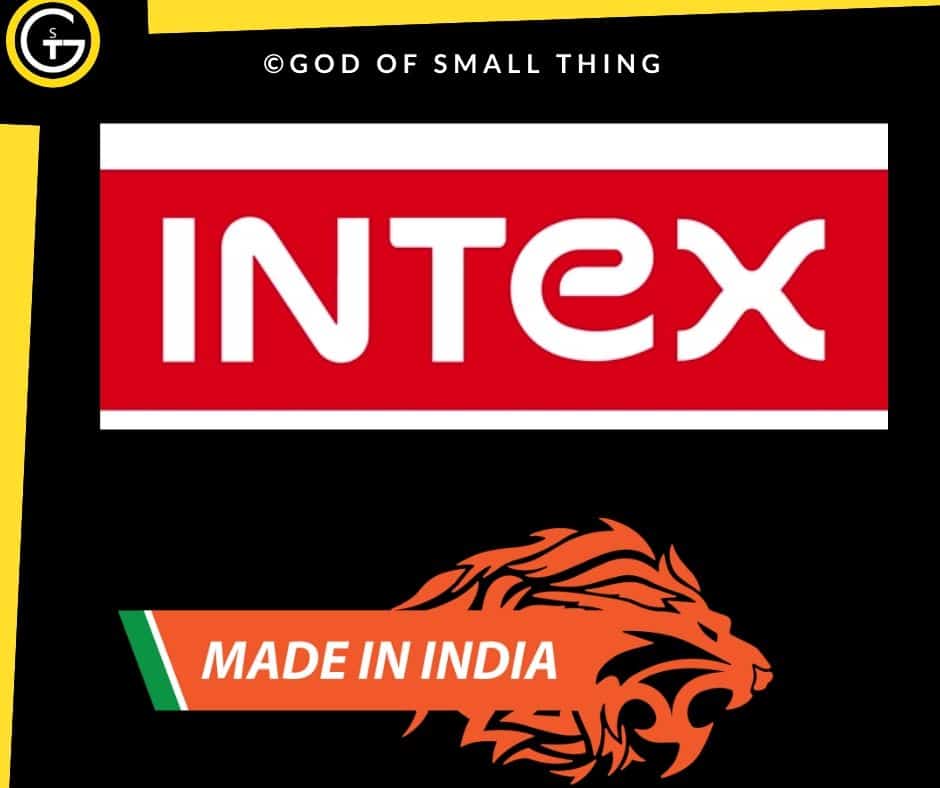 Intex Technologies is India's second-largest selling mobile phone company and is also in the LED TV business. Headquartered in New Delhi, it is an Indian mobile phone and consumer electronics brand. Get over One Plus TV, when you have Intex Technologies!
4. Lyf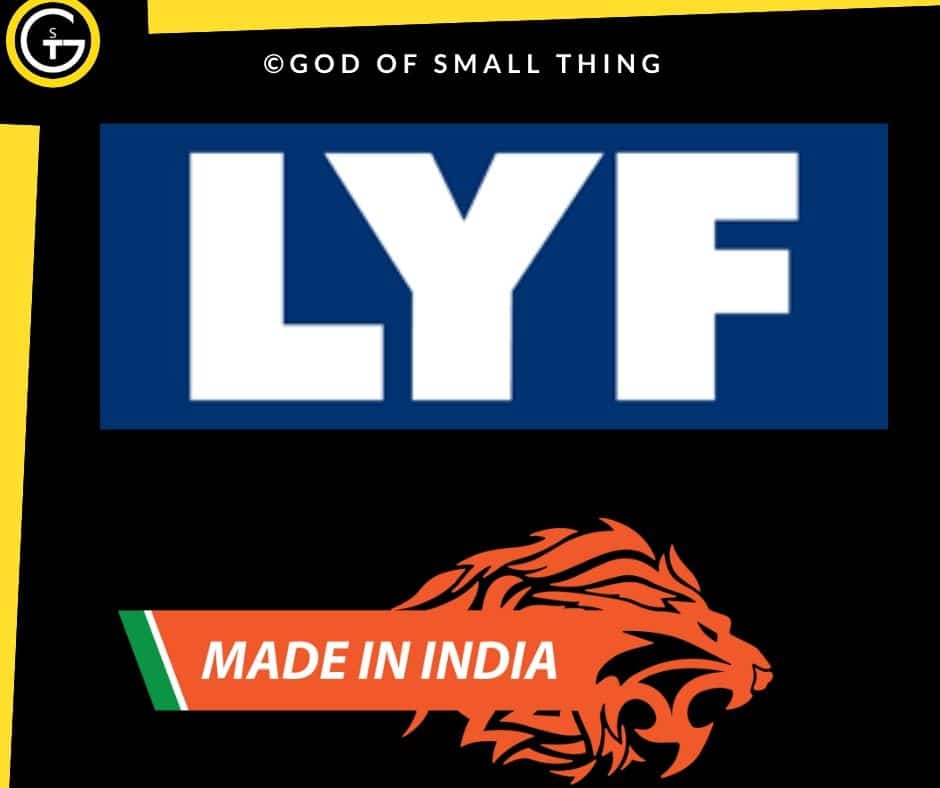 Reliance LYF is the mobile handset company that manufactures 4G-enabled VoLTE smartphones in India and operated along with parent Jio. Jio is the third-largest mobile n/w operator in India. LYF is the second largest LTE phone supplier in India as well as one of the top five smartphone brands in India.
5. Lava International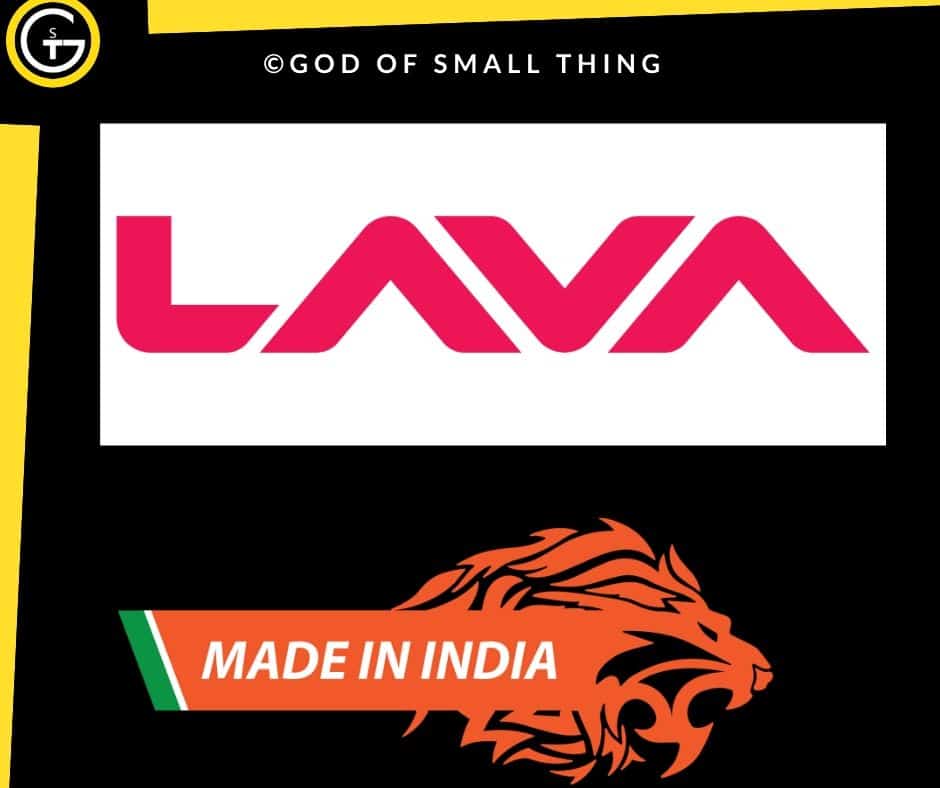 Lava International is a multi-national Indian mobile company, dealing in the mobile handset industry in India as well as Nepal, Bangladesh, Sri Lanka, and the Middle East. The company also owns Xolo and Intel processors, and also launched the Windows Phone operating system and Android Lollipop smartphones.
Looking to switch not just hardware but software as well? Here is the list of Indian alternatives to Chinese apps with download links as well.
FMCG brands in India
1. ITC
Headquartered in Kolkata, ITC is an Indian FMCG brand. We proudly mention that it is the part of Forbes 2000 list of top performing companies in the country. ITC produces Wills Navy Cut, Gold Flake, food item brands including classmate stationery, Aashirvaad atta, Sunfeast Yippee, Bingo, personal care products Savlon, and Fiama Di Wills soap.
2. Dabur
With Dabur strikes the names like Dabur Chyawanprash, Dabur Amla Hair Oil, Real Juices, Dabur Honey, Dabur Red Paste and Dabur Lal Dant Manjan. Dabur is one of the most trusted Indian FMCG brands that one can count on for consumer care needs.
3. Emami
Emami is an Indian conglomerate headquartered in Kolkata. Emami produces Chyawanprash, Zandu Balm, and Fair and Handsome cream for men. Emami acquired Zandu Pharma in 2008.
4. Marico Limited
The brand name Marico produces products like Parachute coconut oil, Saffola Edible Oils, Livon, and Set Wet. It is one of the top FMCG brands in India. Marico has around 8 factories in India. Let's buy from Marico to support the idea of Made in India.
5. Patanjali Ayurved
Started by Baba Ramdev, Patanjali was once able to beat the profits of Dabur and other FMCG brands in India. From toothpaste, and shampoos to Patanjali noodles, the brand produces a variety of consumer usage products in India. It also manufactures herbal medicines.
6. Parle
Frooti, Appy, Bisleri, and Bailey brands: These are all owned by Parle Agro company. The biscuits Parle G is among the best-selling biscuits around the world.
7. Britannia
One of India's oldest existing brands, Britannia is a popular FMCG name on the tips of every Indian kid. Britannia manufactures biscuits, bread, rusk, cakes, and dairy products, and is a part of the Wadia Group in India.
8. Amul
"Amul Dudh Peeta hai India," the commercial that strikes as soon as we think of the brand Amul. Gujarat Cooperative Milk Marketing Federation (GCMMF) distributes dairy products under the name of the brand Amul. No butter brand has been able to compete with Amul butter.
9. Bajaj Consumer Care
Bajaj Consumer Care is a part of the Bajaj group and produces products like Bajaj Nomarks cream, Bajaj Red Tooth Powder, Bajaj Almond Drops Hair Oil and more. It is also a known FMCG company in India.
10. Wipro Consumer Care
Wipro Consumer Care is an Indian FMCG brand in toiletries and other consumer care products. The key brands of Wipro Consumer Care are Yardley, LED lights, Softouch, Chandrika hand wash, and Santoor soap.
We hope that we were able to recommend some of the good quality Indian brands that should be considered when looking for options. Some of you might be using them, but let us make it a habit to look for Indian brands first. We are not asking you to boycott brands that are not Indian, we are simply asking you to prefer Indian brands. At least now you won't complain about having any good options.