Fact Check: Common misconceptions in science we all believed in and aren't true!
We all have been told a few things that we used to believe just because it was told to us by our parents or elder ones. However, have we ever tried to find out if all those things we believe are actually true or not? Let's get into a series of Common misconceptions in science we all believed in and which aren't true and have a fact check for the same.
Common Misconceptions in primary science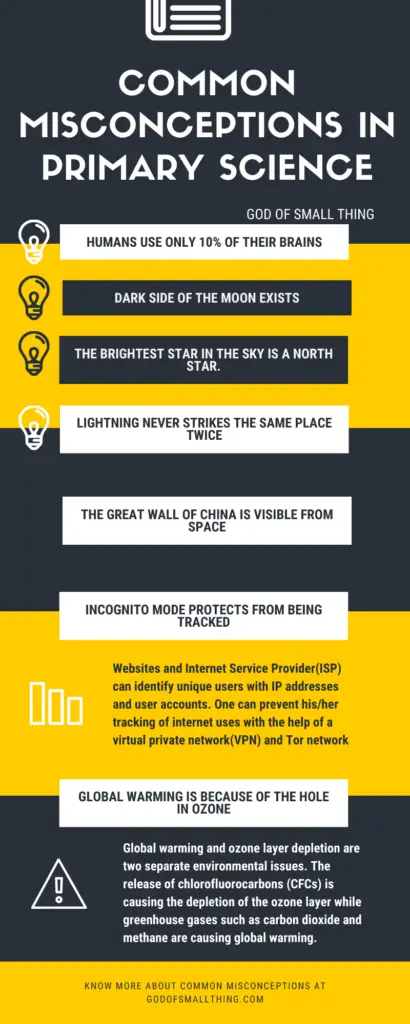 Fact Check: Humans use only 10% of their brains
There exist a common misconception in science about the human brain among humans only. We all think that human uses only 10% of their brains but the fact is the human brain never really turns off and stay busy all the time utilizing about 20 percent of body resources. Even when you aren't paying attention, most parts of the human brain do all sorts of work for you. So obviously that whole part is more than the misconception 10 percent.
Fact Check: Dark Side of the Moon exists
The common misconception in science about the moon is – like Earth, Moon rotates around the Sun. One side of the moon we see always faces the earth is light while the other side is dark But the fact is because of Sunlight it appears that the Moon has two sides which actually don't exist.
Fact Check: The brightest star in the sky is a North star.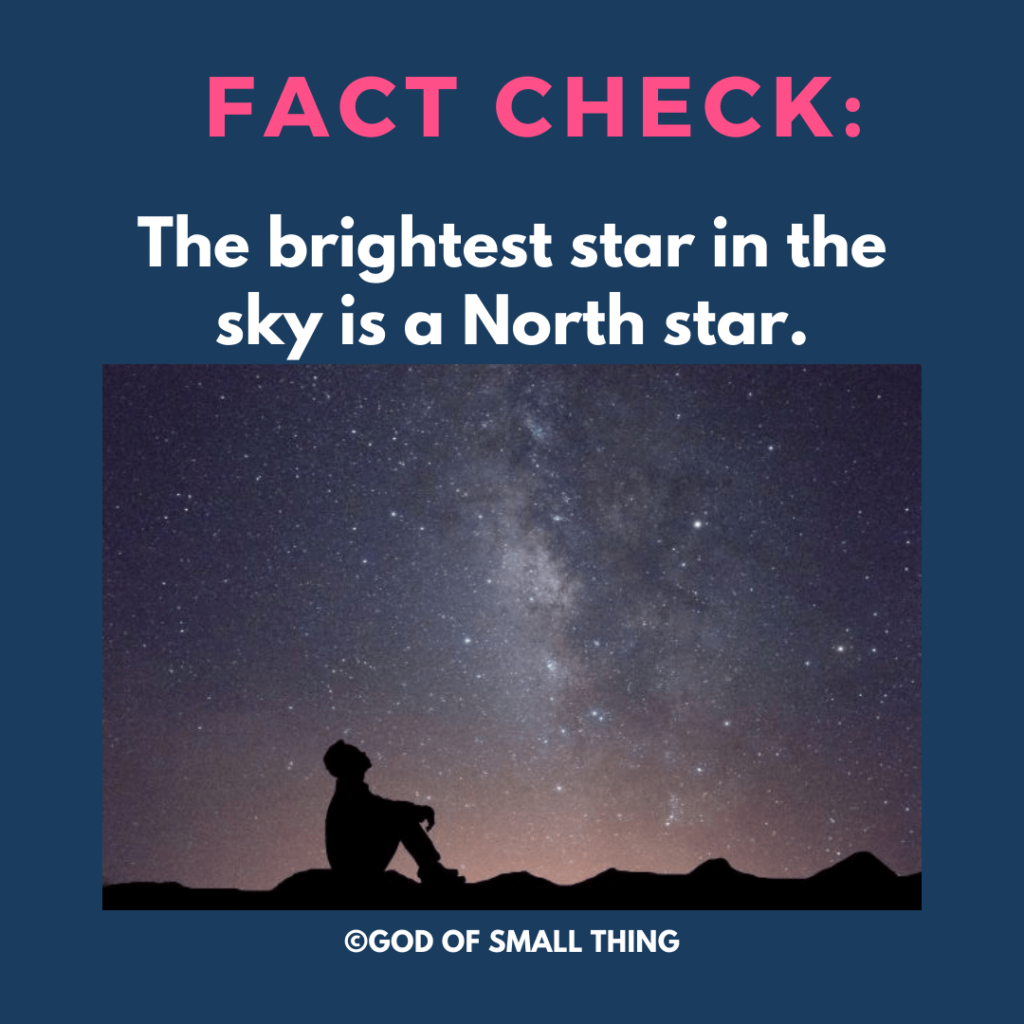 This misconception in science arises as North Star can be easily located and it shows the northern direction. By far the brightest star in the sky is the Sun and Sirius is the brightest in the night sky. Also, North Star is not visible in the southern hemisphere so, certainly, North star is not the brightest one in the Southern hemisphere.
With a changing environment and increasing pollution levels do you think your body needs have also changed? What do you need to keep your body fit? Add These Foods to Build Resistance Against Effects of Air Pollution: Antioxidants for Vitality – God of Small Thing
Fact Check: Lightning never strikes the same place twice
This one is a really dangerous misconception because lightning strikes the same place twice and it strikes twice often in close vicinity. Lightning strikes the Empire State Building around 25 times every year.
In fact, any tall object has a higher probability of getting a lightning strike. Please find yourself a shelter instead of getting any sort of advice from anywhere around, if you feel any storm coming your way. There is no one who can forecast that this place will not get a lightning strike.
Fact Check: The Great wall of china is visible from space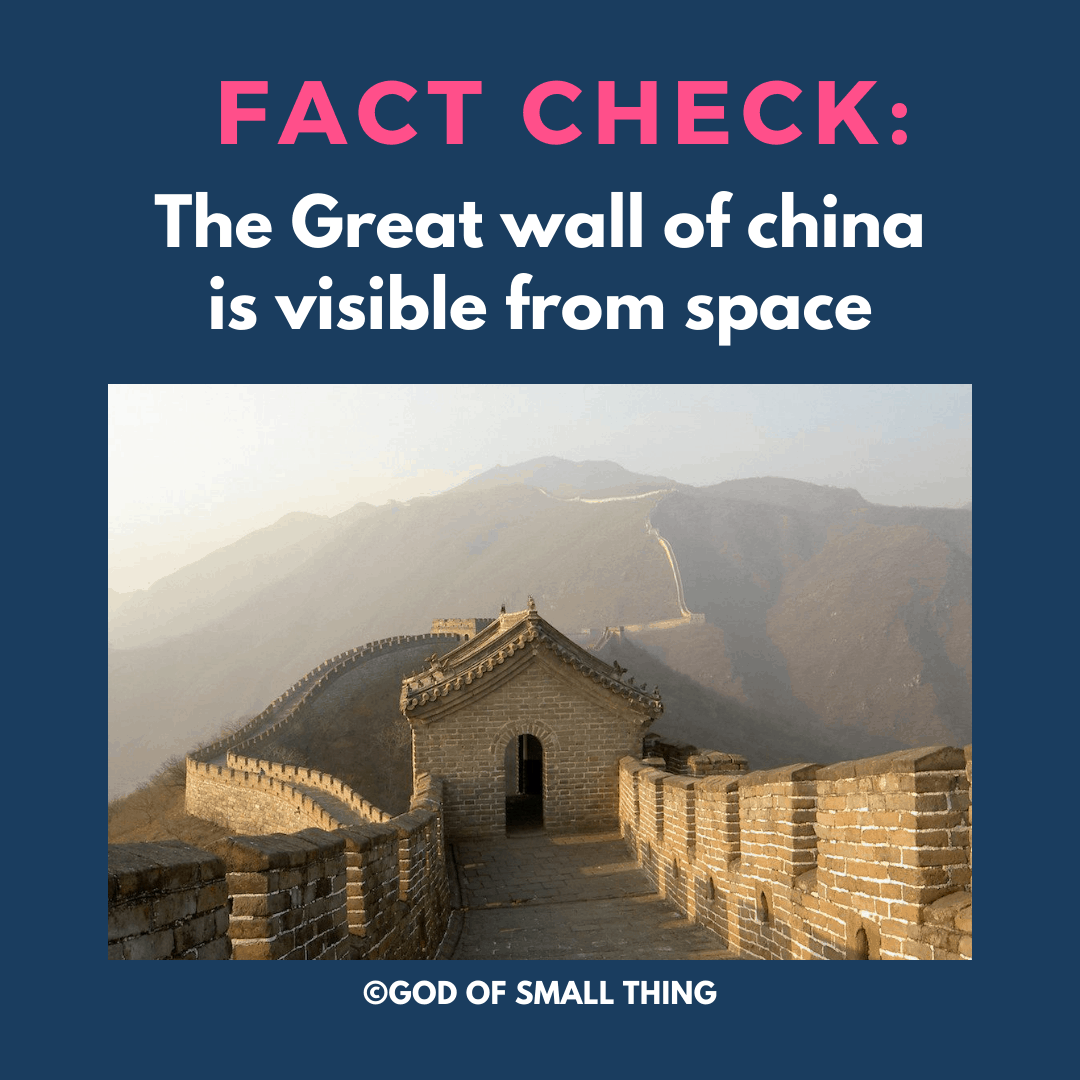 From space or from the surface of the Moon, one can see the "Great Wall of China" is a misconception. Till now there is no confirmation from astronauts about the visibility of any human construction from space. Even they can see the orbiting earth only after the magnification.
Fact Check: Incognito mode protects from being tracked
Private browsing or incognito mode protect users from getting tracked is a misconception in science and security. Websites and Internet Service Provider(ISP) can identify unique users with IP addresses and user accounts. One can prevent his/her tracking of internet uses with the help of a virtual private network(VPN) and Tor network.
Fact Check: Global Warming is because of the hole in Ozone
This is a misconception that global warming is because of the hole in the ozone layer. Global warming and ozone layer depletion are two separate environmental issues. The release of chlorofluorocarbons (CFCs) is causing the depletion of the ozone layer while greenhouse gases such as carbon dioxide and methane are causing global warming.
Common Misconceptions in Chemistry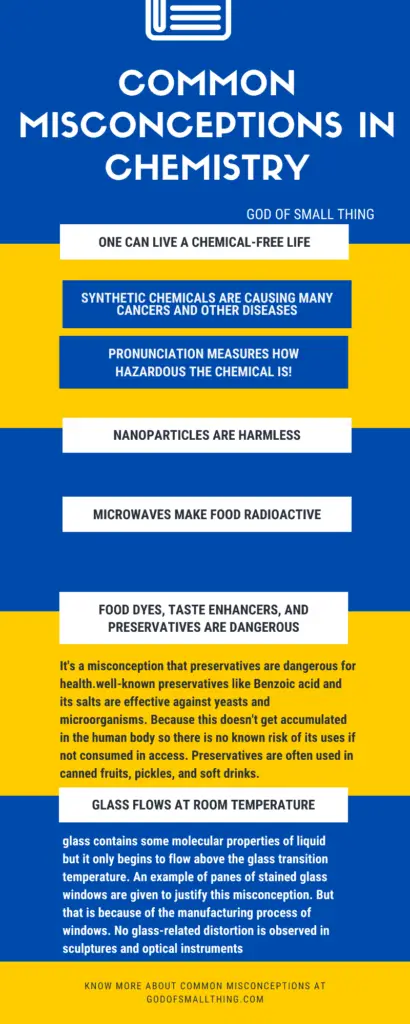 Fact Check: One can live a chemical-free life
Everything around us is consists of chemicals. And the reality is that a chemical-free life cannot be possible. Substances are composed of chemicals and the science of chemistry is chemistry.
Structure, property, and reactions of one substance change it into another substance. It's just that you can make choices between the chemicals but cannot lead a chemical-free life. If he/she thinks that they are living a chemical-free life then it's just a mere misconception.
Fact Check: Synthetic chemicals are causing many cancers and other diseases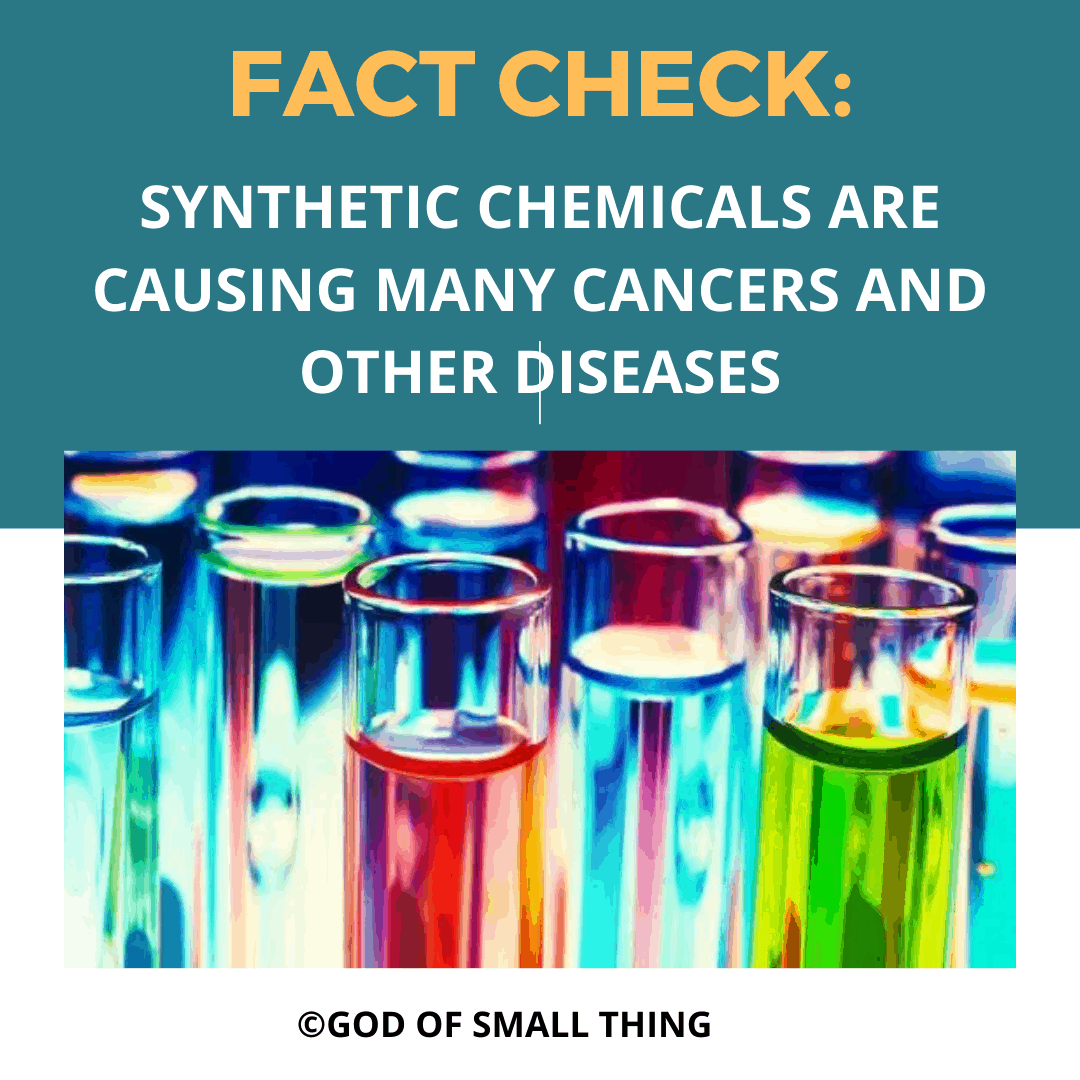 There are many claims which are linked to diseases which tell us that certain chemical was present and as a result of that the effect occurred but its not shown that how the chemical was used to cause the effect. While reporting apparent correlations, caution must be taken.
Scientific experiments are always turned out with different ways of explanations. So, it's a misconception that synthetic chemicals are responsible for cancers and diseases. There are many more factors to be considered for such major diseases.
Fact Check: Food dyes, Taste enhancers, and preservatives are dangerous
Traditional techniques (smoking, curing) that were also not without dangers are replaced with preservatives that don't make preservatives deserve such bad criticism. It's a misconception that preservatives are dangerous for health.
The well-known preservatives like Benzoic acid and its salts are effective against yeasts and microorganisms. Because this doesn't get accumulated in the human body so there is no known risk of its uses if not consumed in access. Preservatives are often used in canned fruits, pickles, and soft drinks.
Fact check: Microwaves Make Food Radioactive
Using microwave doesn't make your food radioactive like your skin won't become radioactive if you shine a bright flashlight to your skin, your skin just get heated up. In a microwave, food gets heated up due to molecules' vibration not because of ionizing radiation because microwave doesn't ionize radiation.
All the visible lights are radiation and so are the microwaves from a microwave oven but it has nothing to do with the change of radioactivity of your food. "Microwave making your food radioactive" is a very common misconception that everyone is believing in the present day.
Fact Check: Glass flows at room temperature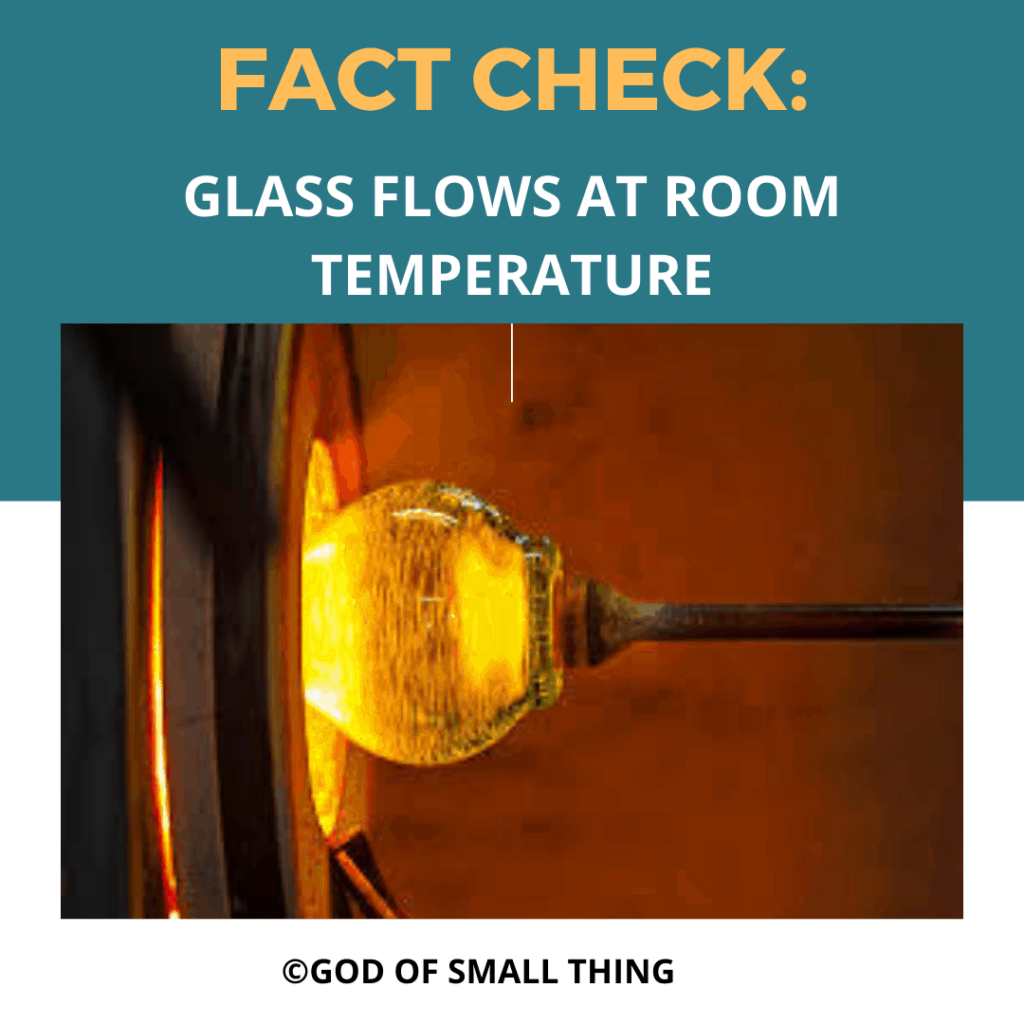 Like high viscosity liquid, glass does not flow. This is true that glass contains some molecular properties of liquid but it only begins to flow above the glass transition temperature. An example of panes of stained glass windows are given to justify this misconception. But that is because of the manufacturing process of windows. No glass-related distortion is observed in sculptures and optical instruments.
Fact Check: Nanoparticles are harmless
As we cannot notice the presence of nanoparticles, we have this misconception that they are harmless. The small group of atoms called nanoparticles is invisible to the human eye but not to the ecosystem. Nanoparticles are toxic for aquatic life and from there it moves up in the food chain.
Fact Check: Pronunciation measures how hazardous the chemical is!
Some of the chemical names are difficult and sound terrifying. Chemical names always give a dangerous impression which creates the misconception that those chemicals are not safe at all. But the fact is, just with the name of the chemical, you can't relate it with how hazardous they are. For example, sodium hydrogen carbonate (Baking soda) which we often use in our food.
Common Misconceptions in Biology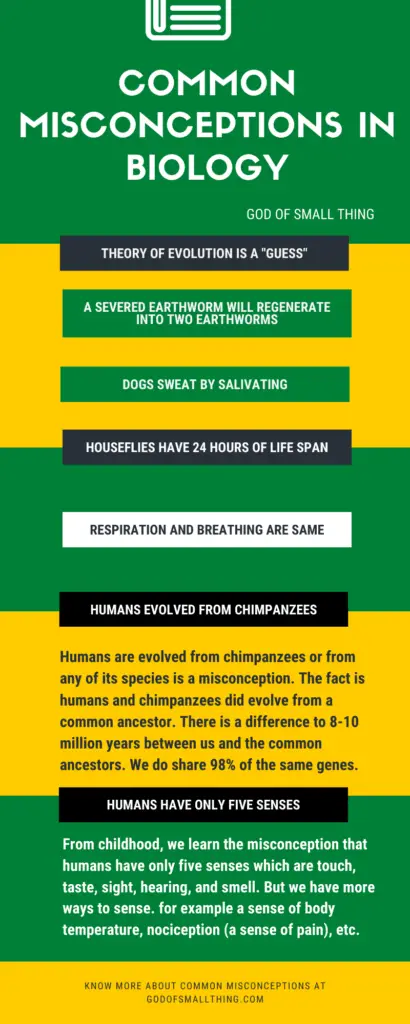 People need to be aware of biological misconceptions and how to address them. To prevent common misconceptions in biology, there are researchers and science educators examining effective practices.
Fact Check: Theory of Evolution is a "Guess"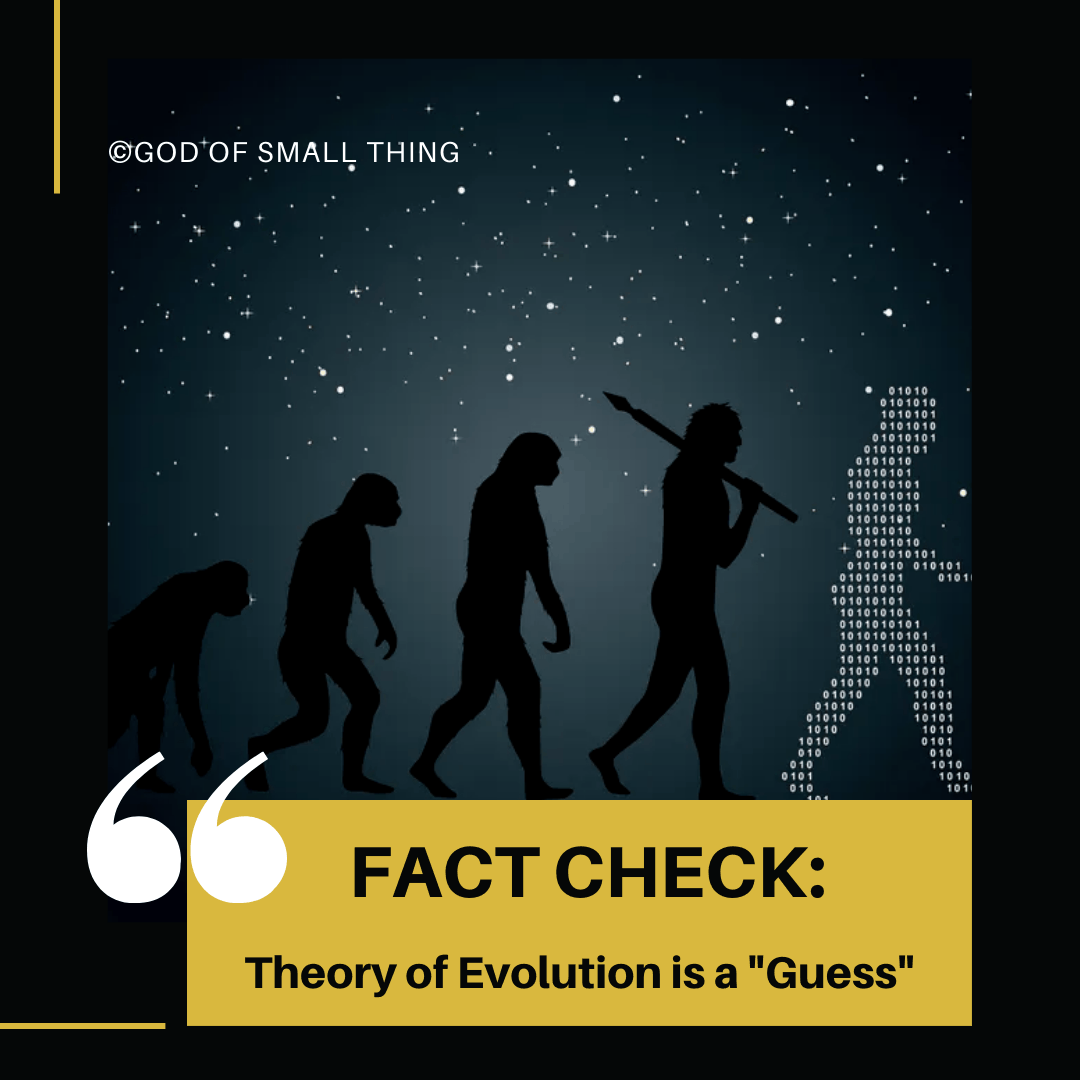 Many people believe that the theory of evolution is merely a guess but its not true. Like how different objects move around in gravitational fields is explained by the Theory of gravitation which we all believe. Similarly, the Theory of evolution is supported by many real facts and evidence of the various phenomenon in the world. It is just not a "guess" but based on the "facts".
Do you know: Indian scientists developed a method to turn seawater into drinkable water- God of Small Thing
Fact Check: A severed earthworm will regenerate into two earthworms
A close misconception but not an accurate one. There are worms called Planarian flatworms which regenerates into two or more worms but earthworms cannot. Earthworms head and tail are distinct, and that is why the head portion can regenerate a new tail. But the tail cannot regenerate a new head.
If earthworms get their body injured then they have this remarkable ability to regenerate most of their body. But planarian flatworms can regenerate a whole body from a severed part as small as 1/300th of the original worm. That's like growing a new "you" from your pinky toe!
Fact Check: Dogs Sweat by salivating
There is a common misconception about dogs that they sweat through salivating but they do not. Dogs do have their sweat gland on their tongues but they mainly sweat through footpads. However, dogs keep regulating body temperature by panting.
Fact Check: Houseflies have 24 hours of life span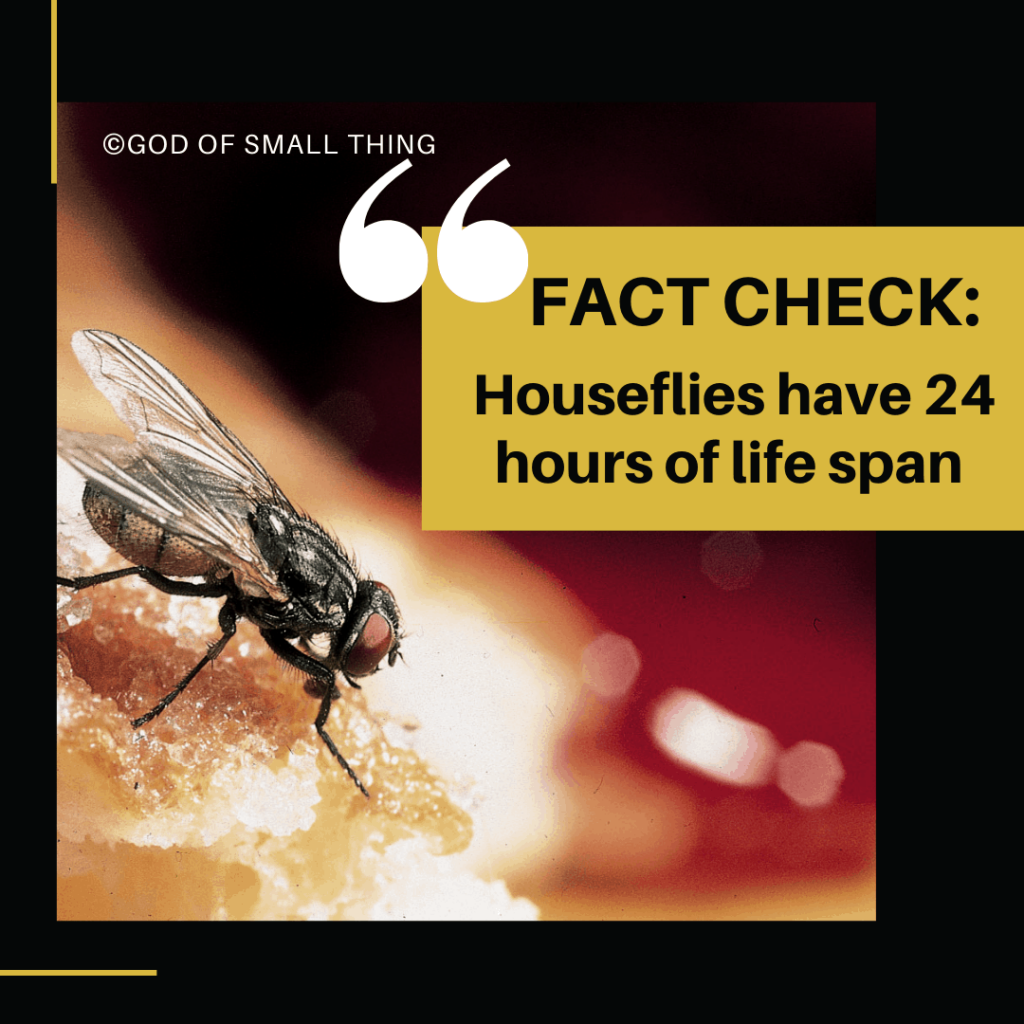 Houseflies having a lifespan of 24 hours is a misconception. The average lifespan of houseflies is of 20 to 30 days. This biological misconception arises from confusion with some of the species of mayflies which have an adult lifespan of as few as five minutes.
Fact Check: Respiration and Breathing are same
Many people have this misconception that respiration and breathing are the same things. This biological misconception exists may be because the study of the respiratory system is mostly focused on breathing. We all know the usual inhaling and exhaling is breathing but respiration is when glucose is released from our muscles due to physical activity.
We all have heard about Amazon Forest fires but not many know about the Complete story. Here is everything you need to know about Amazon Rainforest fires. When, why and how Amazon Rain Forest catched fire
Fact Check: Humans evolved from chimpanzees
Humans are evolved from chimpanzees or from any of its species is a misconception. The fact is humans and chimpanzees did evolve from a common ancestor. There is a difference to 8-10 million years between us and the common ancestors. We do share 98% of the same genes.
Fact Check: Humans have only five senses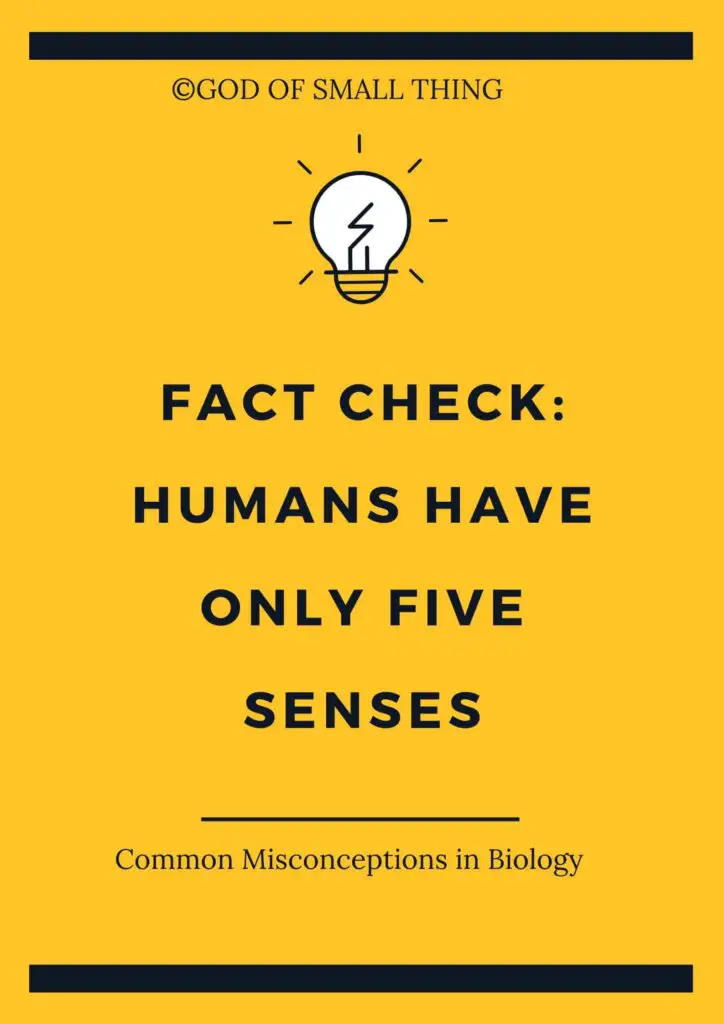 From childhood, we learn the misconception that humans have only five senses which are touch, taste, sight, hearing, and smell. But we have more ways to sense. for example a sense of body temperature, nociception (a sense of pain), etc.
Misconceptions in Medical and Health
Fact Check: If you swallow a piece of chewing gum, it will stay in your stomach for seven years.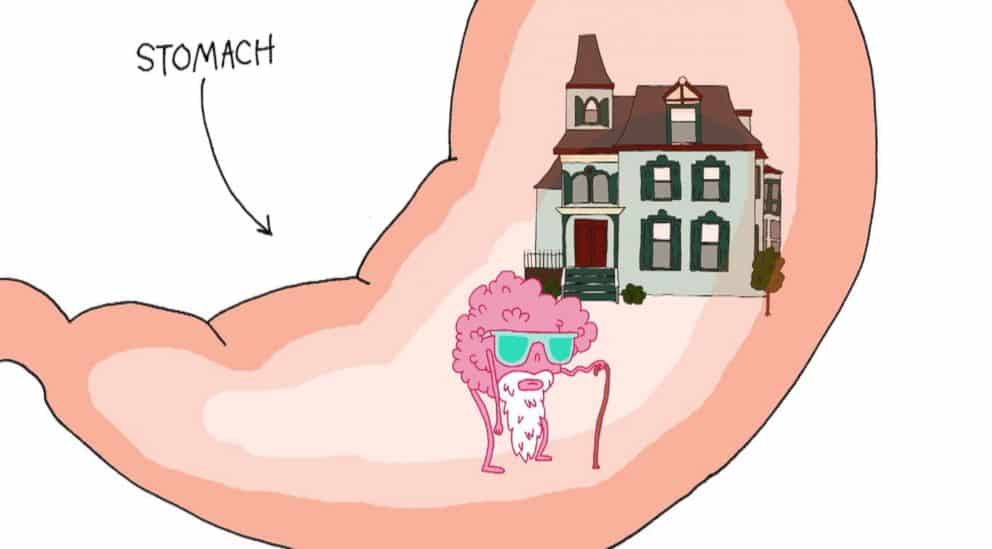 Old wives' tales are a cauldron of lies, and this is one of the biggest of them all. Your stomach is engineered by decades of evolution to digest an astounding amount of things, which is why you have a giant pool of acid sitting inside you. While it's true that gum isn't easy for your stomach to digest, because it's not food, it's not going to hang around in there that far past its welcome.
Your gum will inevitably be digested, and you'll poop it right out along with the food you had. It's the miracle of nature.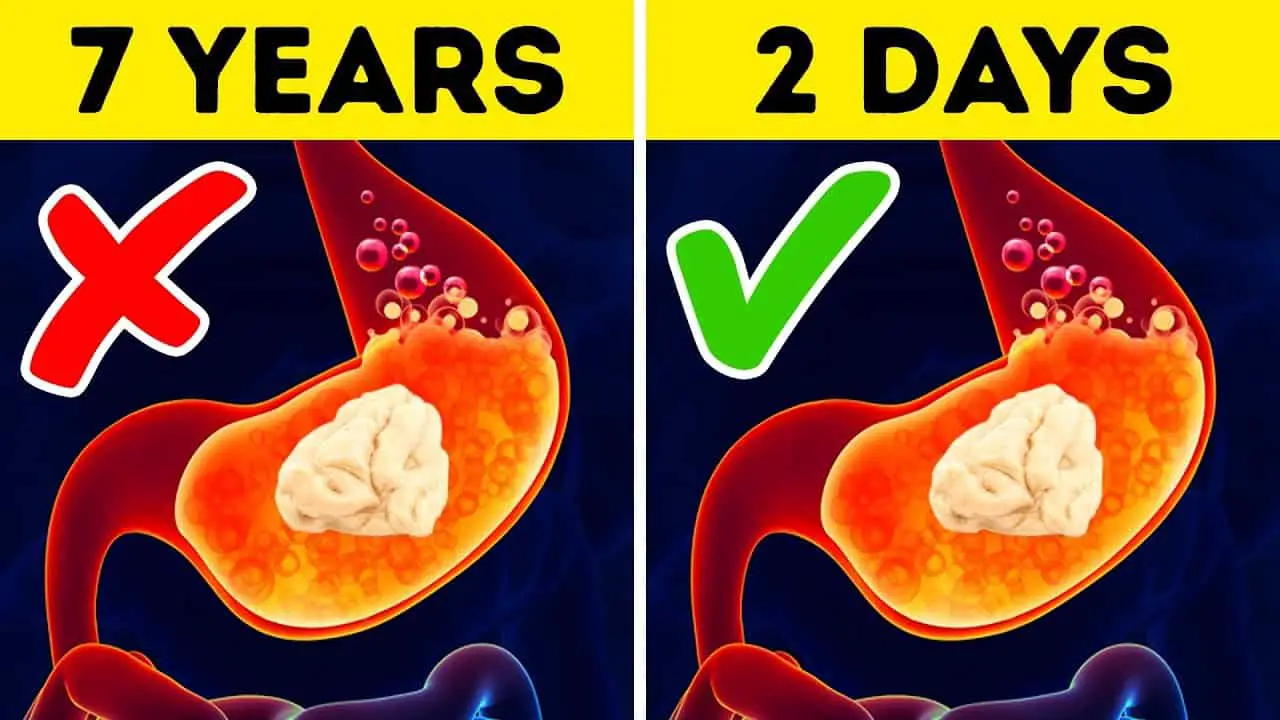 Fact Check: If you shave off your hairs, your hair will grow back thicker.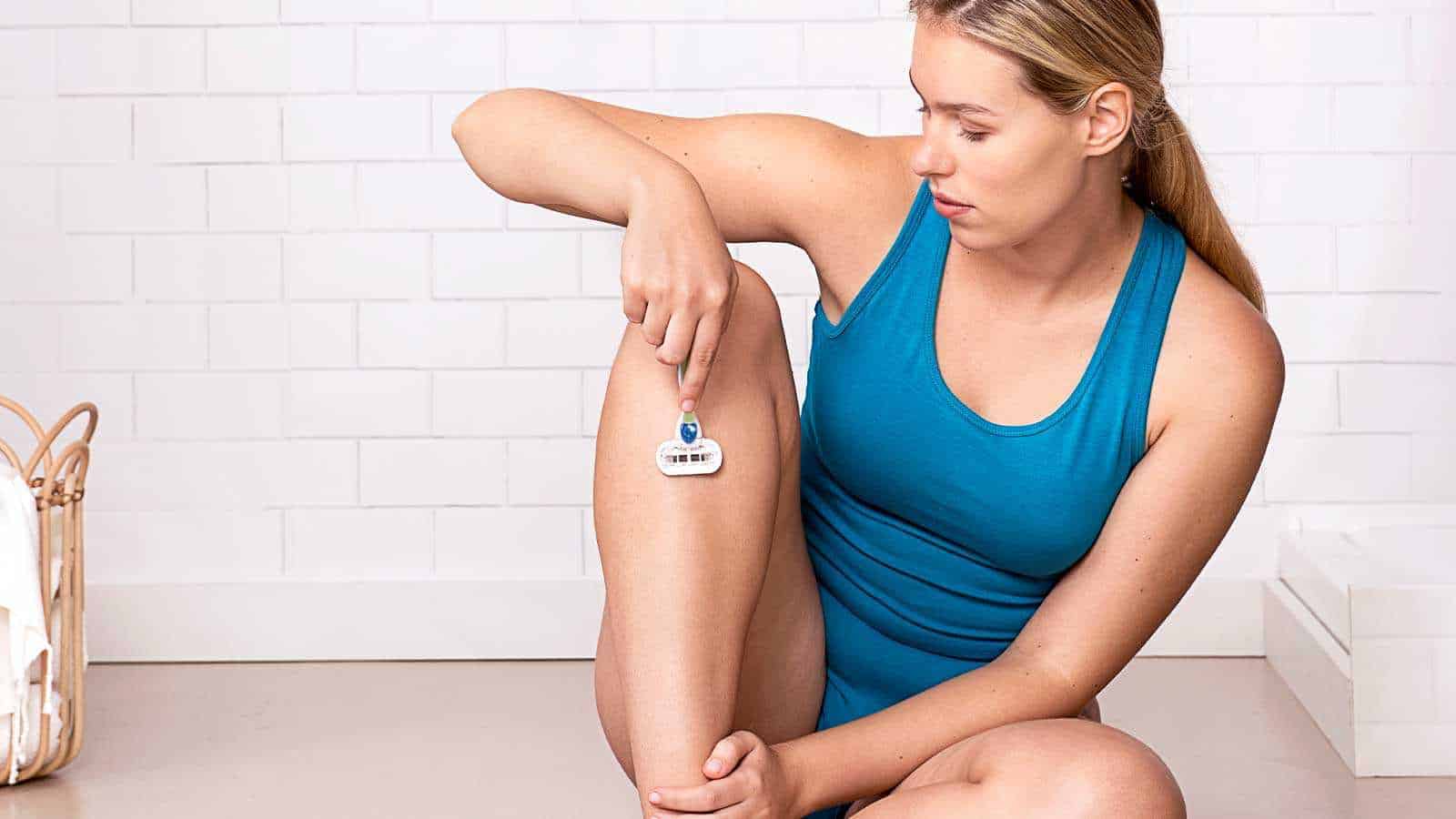 Applying logic to the statement every woman has heard during her early teen and adulthood when you just began to shave their legs, it doesn't make a lot of sense. Men shave their beards or their heads quite frequently with no effect on the density of their hair, or else every man would end up looking like Osama bin Laden. However, shaving can stimulate hair growth where it didn't exist before, which is why you should be very careful where you shave, lest you end up the Wolfman or with a unibrow.
Fact Check: Going out with wet hair will cause you to catch a cold.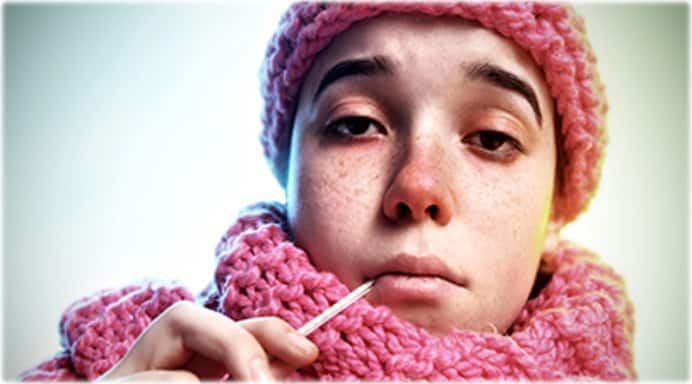 Unless it's summer. My mother always warned me. However, studies have found no connection between the dryness of one's hair and the susceptibility to cold. The chilly weather often dries out the nasal passages, which can make you at a higher risk of cold-causing viruses. You don't get colds from wet hair. You get colds from hanging out with one of those people with a virus.
Fact Check: Watching TV will ruin your eyesight.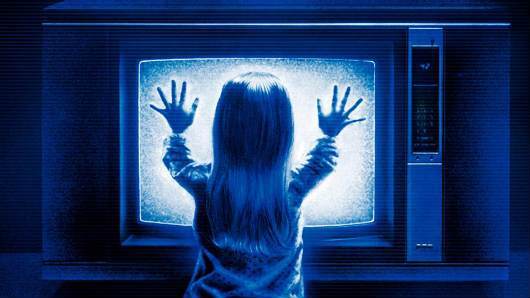 When we were a kid, we were all instructed to stay away from the TV set when watching your favorite program, because if you get too close, you'll be in the four-eyes brigade. (I was always told to sit six-feet away.) Although this sounds like a piece of sound advice — because it seems like it should be true — it's really not. Excessive television or screen-staring can lead to eyestrain when you're at a monitor for hours on end, but it won't irreparably kill your eyes. It can, however, cause headaches or fatigue, which is why you should take regular breaks from your screens — both because it's good for your eyes and your relationships with other humans.
Fact Check: Drinking too much caffeine will stunt your growth.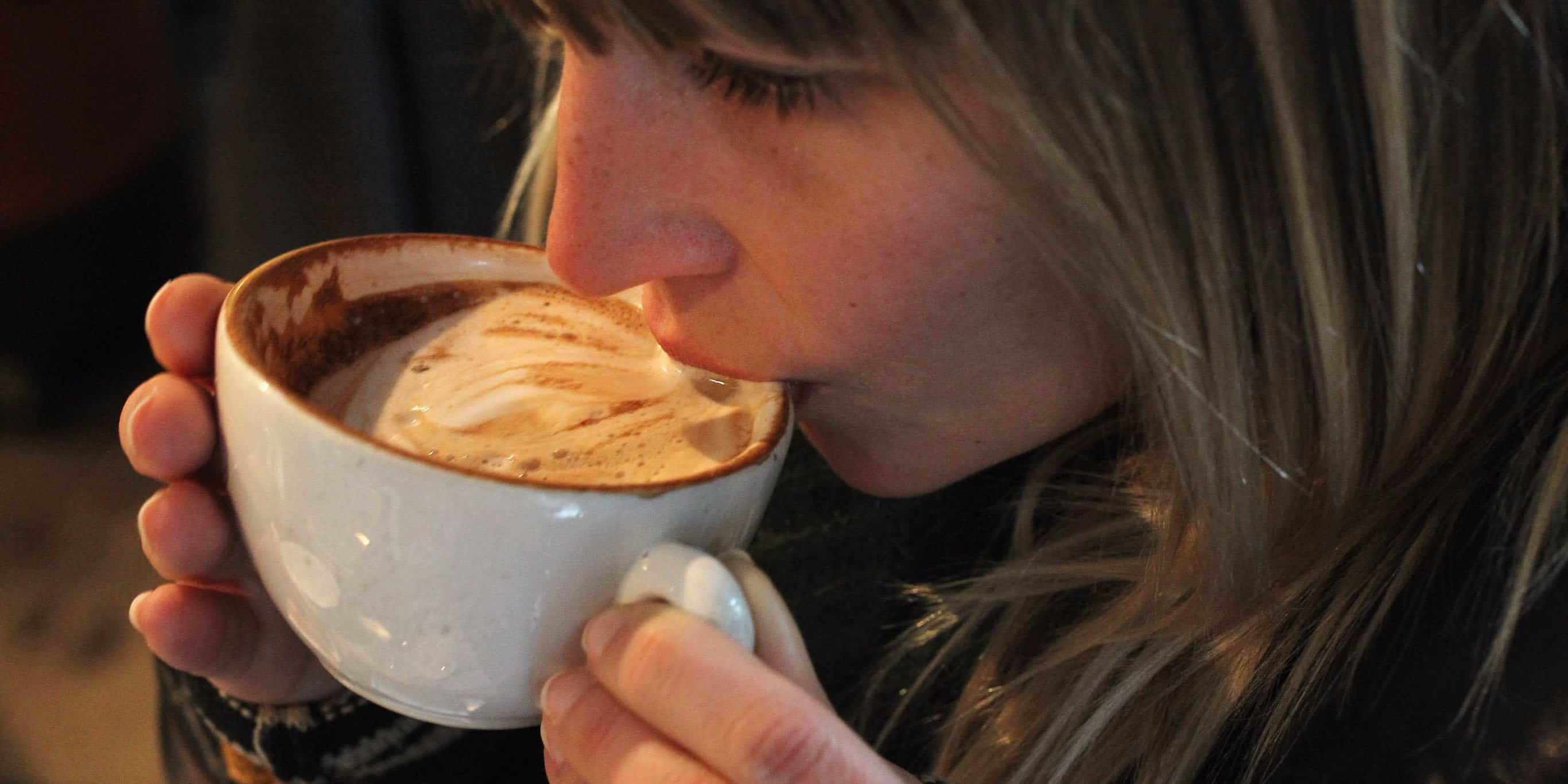 Consuming too much of anything isn't particularly good for you, particularly something addictive, science has yet to pin shortness on caffeine. The myth sounds logical: Human Growth Hormone (HGH) is emitted during sleep, a process that caffeine impedes, but no studies have ever actually proven this. looking at the facts, they actually suggest the opposite. As people consume more caffeine annually, with the sales of coffee, tea, energy drinks, and soda rising, average height is increasing.
Already feeling fooled? Here are some Motivational and Inspirational Quotes That might Make Your Day
Fact Check: Sugar causes children to be hyperactive.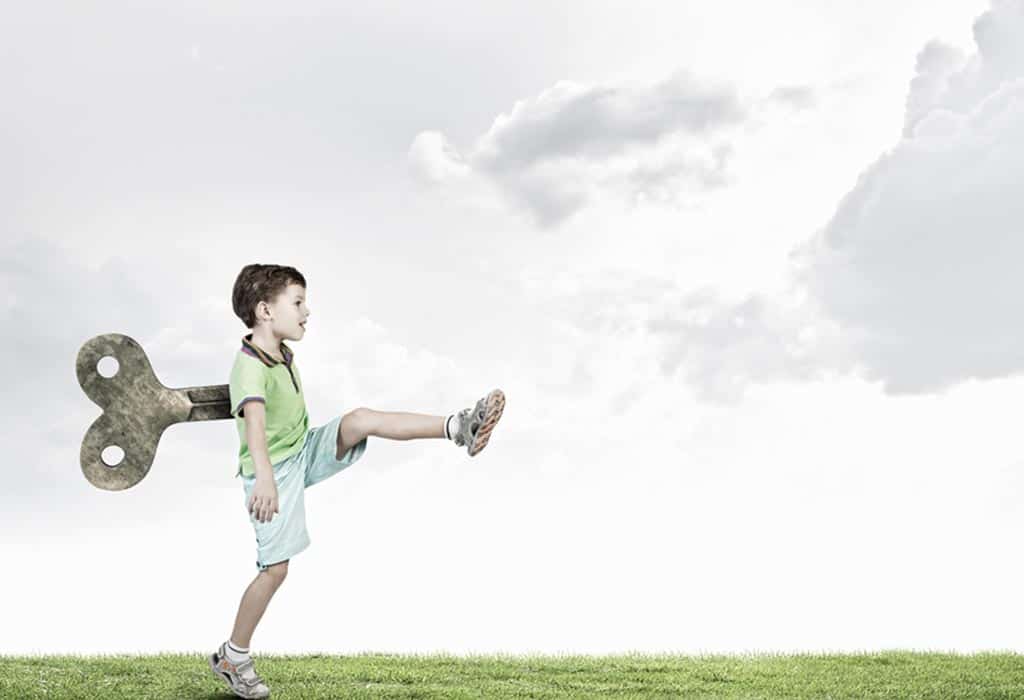 This seems like it should be true, but it isn't. Calories fuel our daily energy, and when a rush of calories (in the form of simple sugars) is shipped to the bloodstream, it seems like the sugar would fuel a burst of energy and activity.
However, sugar metabolism works a little differently, as the bloodstream will first send those sugars to muscles and internal organs, then storing the rest for later. The idea of the hyperactivity myth is that those excess sugars have to be "worked off," but that's not the way the body works. A kid can be hyper much because of the fact that he is a kid or probably because he has eaten a piece of chocolate he's had too much caffeine, which does lead to hyperactivity.
Fact Check: Carrots improve your vision.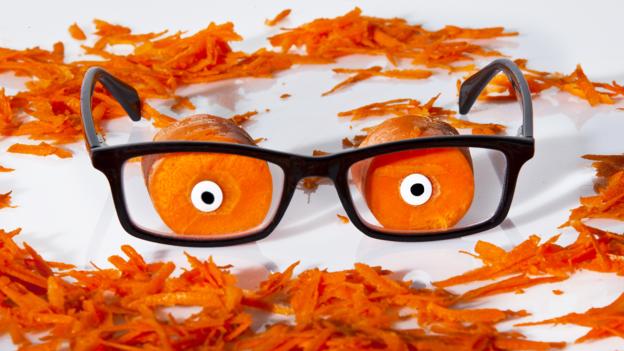 This myth started when the British army claimed that the reason its soldiers had such great night vision was that they ate their carrots. However, the Government of Britain merely promoted this information as a way to distract from the real reason their senses were going crazy: the fighter pilots all had radar in their aircraft, making the enemy much easier to detect. The carrot myth stuck around, despite its basis in lies, and it even found its way into Bugs Bunny cartoons.
We hope you enjoyed reading them. Wish to suggest something? Leave it below in Comment Box.