Here's How To Make A Brewing Cup of Coffee At Home Just Like Vaani Kapoor Prefers
I say and coffee coffee aficionados, like me, would resonate that good moods are always sponsored by a cup of coffee. But, with so many coffee shops and cafes out there serving us with such lip-smacking cups, all we end up doing is spend our hard-earned money, without even realizing on tons of cups of coffee. Am I right or am I right? How, about we save that effort of going out, selecting the best flavor, swiping our precious debit cards over and over again, by bringing an absolutely amazing coffee maker at home, that is not only launched by a renowned kitchen brand but also preferred by style icon of Bollywood Vaani Kapoor?
On May 25, I was invited to the launch of one such coffee maker with the new built-in innovative features to offer an indulging coffee experience for coffee lovers who make their own brew. The event took place at Zenith Hall, The St. Regis, Mumbai.
Know All About The Newly Launched Coffee Maker
Carysil, a brand that has served kitchen appliances for years to India and worldwide, in collaboration with Vaani Kapoor, has launched a one of its kind coffee maker presenting the customers with the freedom to choose from multiple coffee functions across regular coffee, double coffee, additional pre-ground coffee powder, steam function for cappuccino or hot water and rinsing function.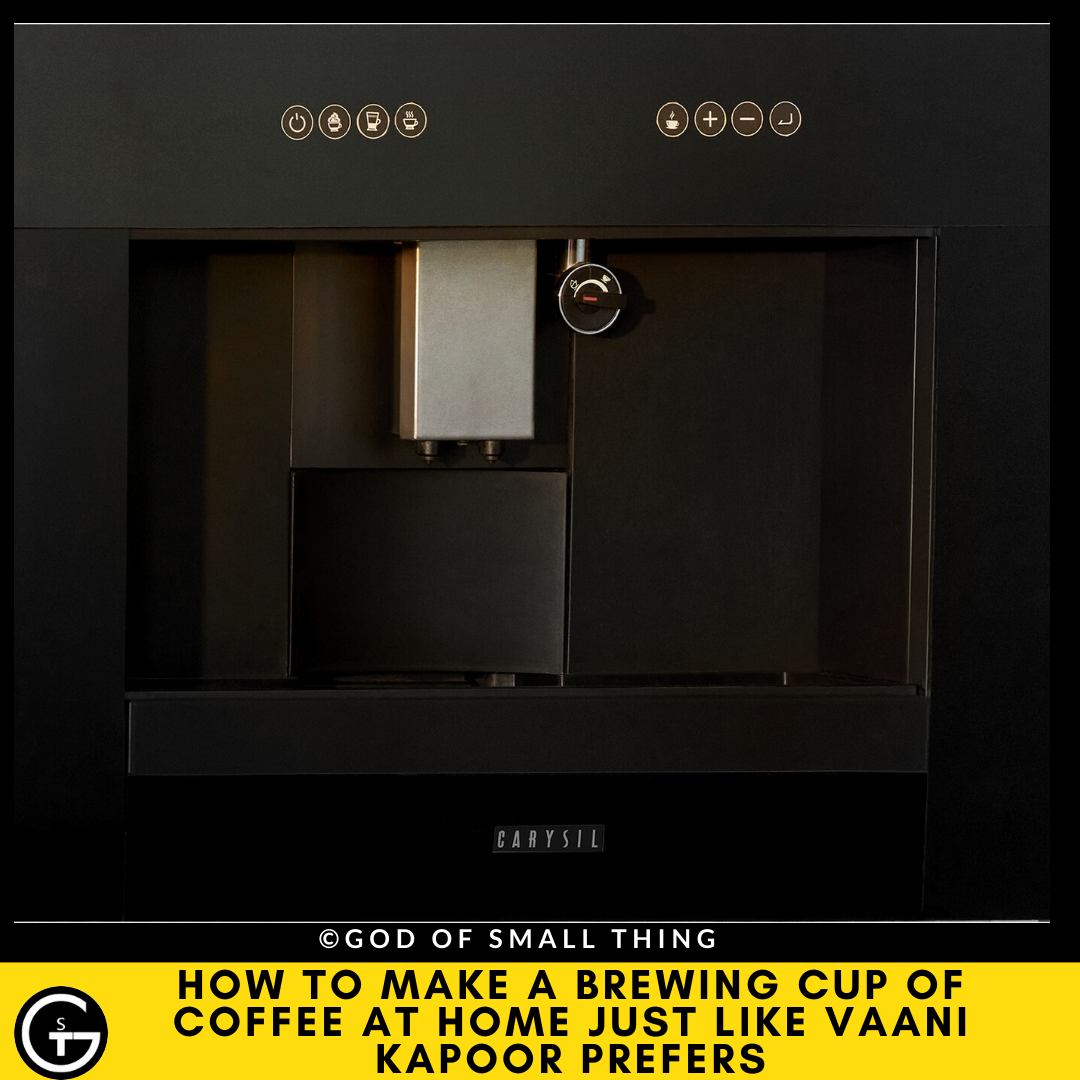 The high-tech coffee machine comes with automatic control systems that provide convenient methods of using the maker while maintaining top-notch product quality. Apart from a Multilanguage LCD and full touch control enabling a perfect blend from bean to cup, the coffee maker also possesses a smart automatic self-maintenance system with in-built cleaning and descaling indicator.  
While the maker delivers espresso shots, it also has a frothing nozzle for the cappuccino spoon to give the users an all-around taste of having different textures through the coffee and supply a frothy milk topping. The Carysil Coffee Maker holds a removable water tank of 1.8L capacity with adjustable coffee strength, 19Bar Pump Pressure and 73-88 Degree Celsius Coffee temperature. The machine will be available in black model, priced at INR 1,39,990.
"Over a period of time, and with this new shift of hybrid work culture, we've observed people invest in good coffee machines. Consumers' lifestyles are changing across the country, and we are understanding what appeals to the younger generation. With the rapid growth of coffee culture in urban India, we grabbed this opportunity to provide consumers with the ultimate brewing experience. Carysil, where technology and art meet, is an innovation hub for premium products of this kind. We are certain that our new fully automatic, espresso, and pour over coffee machine will delight fanatics who appreciate fine coffee", said, Chirag Parekh, CMD, Carysil
A Cup of Coffee that Vaani Kapoor Prefers
Who doesn't know Vaani Kapoor? The Chandigarh Kare Ashiqui leading lady is known for her versatile roles and stylish appearances. But, the event spilled the beans at the fact that Kapoor is also a coffee-lover. "My day starts with a cup of coffee. To kickstart my day, to bring that zeal and energy, I need my cup of coffee," Kapoor said at the event.
Anjali was also present at the launch of Scherezade: A Royalty Inspired Bathroom Suite For A Luxurious Experience , you can read about it too.
Further, speaking about the all-new coffee maker, she said, "It's so stylish. Very stylized. It's way more stylish than I am. I don't know what glamor I am bringing but Carysil itself is the epitome of very well put together products in terms of their functions and in terms of their beauty."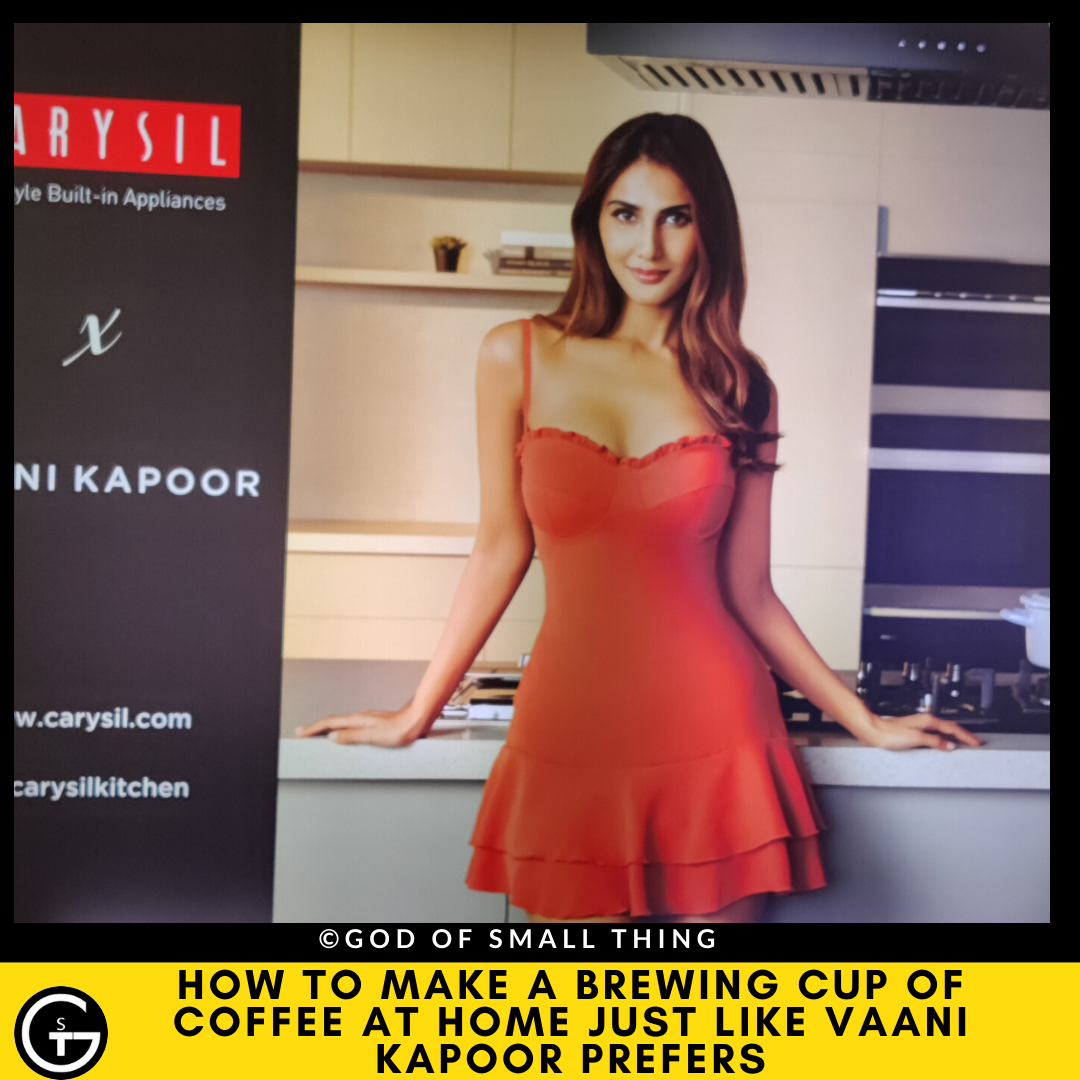 Kapoor further said, "A perfect cup of coffee is bliss and settling for less than a perfect cup of coffee does not do justice to this blend of aromatic ecstasy. With this new range of Carysil coffee makers, we are trying to bridge that gap between a good and a fine cup of beverage. The highly automatic and smart tech that powers the machine is elegantly designed and professionally inspired to ensure an immersive coffee experience for all coffee lovers. The uniquely innovative espresso machine allows customers to easily and perfectly make the ideal espresso and enjoy a more refined cup of coffee at the comfort of their home."
Watch the launch of the stylish coffee-maker here :
Make your kitchen stylish!
Not just Coffee, here are some more Things to Relax yourself And Recharge
It's true that Covid has made us more grounded and inward towards our homes. Many of us have started caring more about how our houses look because mostly we have spent our time there for two years. But, lifestyle now is not only about how our living rooms and bedrooms look, but also about how stylish our kitchens and bathrooms look.
In my view, if coffee is what you love and looking for a stylish product to adorn your kitchen, then Carysil's all- new coffee maker is a thumbs up from me.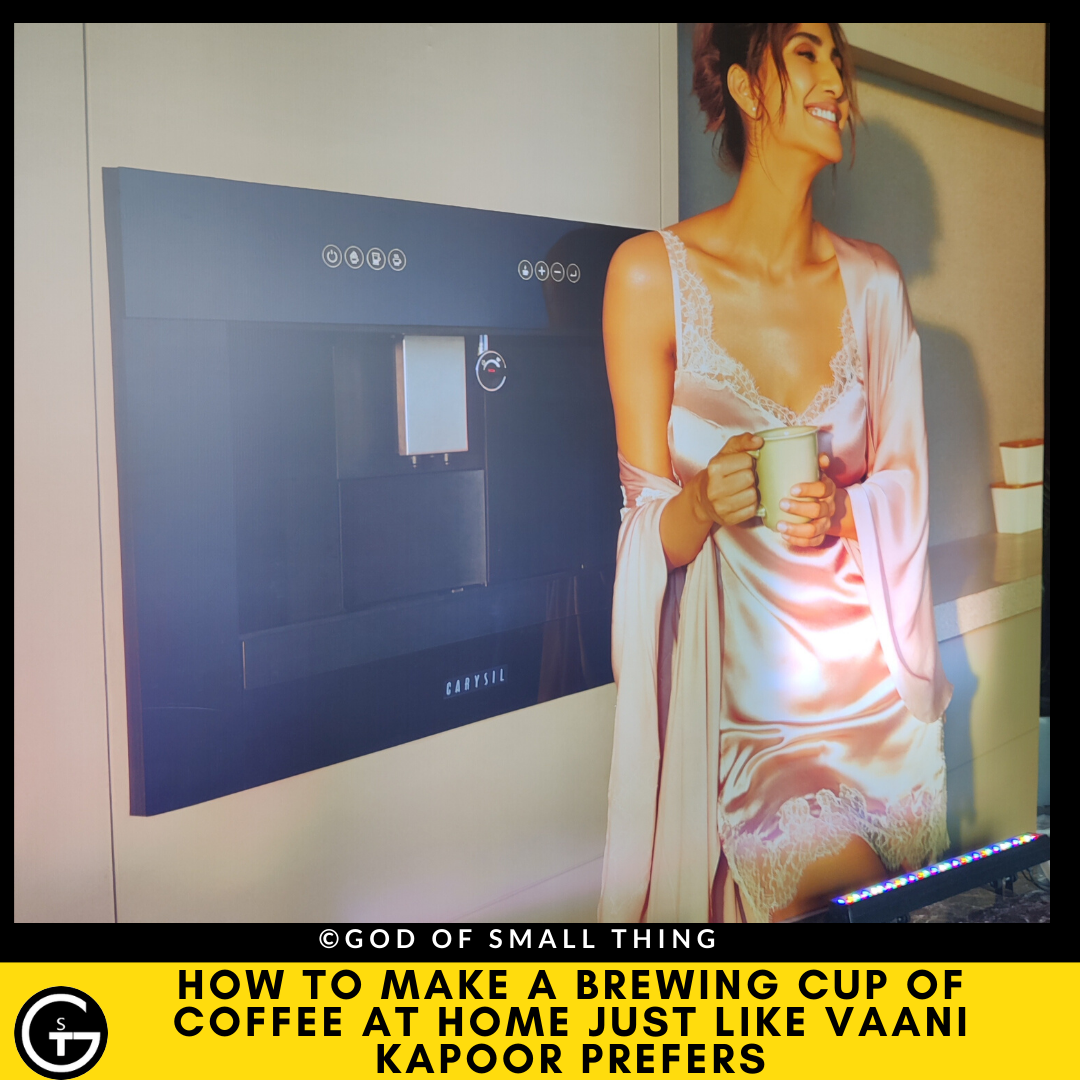 About Carysil
The Acrysil Group produced the first kitchen sink with a technical collaboration with Schock & Co., Germany- an established world leader. 30 years later, CMD Chirag A. Parekh, has led Acrysil into becoming one of the largest producers of quartz kitchen sinks in the world, under its brand Carysil. In addition to being one of the world leaders in producing sinks, Carysil's global experience, and exper.se have naturally led us to diversify into other kitchen products. We now produce stainless steel sinks, faucets, food waste disposer units; and kitchen appliances such as hobs, cooktops, ovens, wine chillers, and dishwashers. You can find our kitchen ranges on 6 continents and in over 58 countries through our established and ever-expanding network of retail partners across the world including North and South America, UK, Canada, China, Germany, France, the Far East, and the Gulf states.  Find out more on: https://carysil.com/