List of Top 50 most famous sports personalities in India – The Gems of Indian Sports
The sports industry in India is estimated to be worth $0.6 billion or 0.1% of the GDP. This is because we have famous sports personalities in India who work their hearts off to make us proud. Several leading multinational companies have invested about $510 million in opening plants, exporting products, increasing production capacity, setting up new operations, or acquiring existing businesses in India.
Several sporting activities have influenced the sporting culture of India. The roots of modern sports in the Indian subcontinent are traced back to the pre-colonial era when games were played mainly as an expression of religious faith and not as a professional career option. Several indigenous sports still exist in the region, among them kabaddi, kho kho, pehlwani, and Gilli-danda.
Biggest and most famous Sports personalities in India
| | | |
| --- | --- | --- |
| Sr. No. | Name of the player | Sports |
| 1 | Sachin Tendulkar | Cricket |
| 2 | Virat Kohli | Cricket |
| 3 | Rohit Sharma | Cricket |
| 4 | Saina Nehwal | Badminton |
| 5 | Vishwanathan Anand | Chess |
| 6 | Abhinav Bindra | Shooting |
| 7 | Sania Mirza | Tennis |
| 8 | Dhyan Chand | Hockey |
| 9 | Leander Paes | Tennis |
| 10 | Mary Kom | Boxing |
| 11 | Yuvraj Singh | Cricket |
| 12 | Milkha Singh | Sprint |
| 13 | Sushil Kumar | Wrestling |
| 14 | Bhaichung Bhutia | Football |
| 15 | M.S. Dhoni | Cricket |
| 16 | Dutee Chand | Sprint |
| 17 | Neeraj Chopra | Javelin Throw |
| 18 | Sunil Chhetri | Football |
| 19 | Harmanpreet Kaur | Cricket |
| 20 | Mithali Raj | Cricket |
| 21 | Ravichandran Ashwin | Cricket |
| 22 | PV Sindhu | Badminton |
| 23 | Lakshya Sen | Badminton |
| 24 | Gautam Gambhir | Cricket |
| 25 | Hima Das | Sprint |
| 26 | Lovlina Boroghain | Boxing |
| 27 | Mirabai Chanu | Weight lifting |
| 28 | Dingko Singh | Boxing |
| 29 | Kapil Dev | Cricket |
| 30 | Mohammad Azharuddin | Cricket |
| 31 | Narain Karthikeyan | Car Racing |
| 32 | Joshna Chinappa | Squash |
| 33 | Achanta Sharatha Kamal | Table Tennis |
| 34 | Gagan Narang | Shooting |
| 35 | Gaurav Ghei | Golf |
| 36 | Geet Sethi | Billiards and snooker |
| 37 | Jyoti Randhawa | Golf |
| 38 | Dibyendu Barua | Chess |
| 39 | Jaidip Mukerjea | Lawn Tennis |
| 40 | Tenzing Norgay | Mountaineering |
| 41 | Karnam Malleshwari | Weight lifting |
| 42 | Panne Lal Yadav | Wrestling |
| 43 | Sakshi Malik | Wrestling |
| 44 | Arjun Atwal | Golf |
| 45 | Mohammed Ali Qamar | Boxing |
| 46 | P.T. Usha | Sprint |
| 47 | Anju Bobby George | Long Jump |
| 48 | Deepika Kumari | Archery |
| 49 | Khushbir Kaur | Racewalker |
| 50 | K.M. Beenamol | Hurdles |
List of famous sports personalities of India
India has over 120 million players and 70 million people who practice cricket. Cricket is by far the most popular sport in India. In the last ten years, many people have started to play football, called "kabaddi," in India. Kabaddi is not just one of many sports but also one of the most exciting games played on a massive scale with millions of fans across the country. Recent years have seen a rise in Tennis and squash in India. India is also famous for its hockey players, who are known throughout the world. We bring you a List of famous sports personalities of India. Some are primarily known for their skills in one particular sport, while others are famous for their versatility across different fields. All these players are considered legends and icons in Indian media, history, and society.
1. Sachin Tendulkar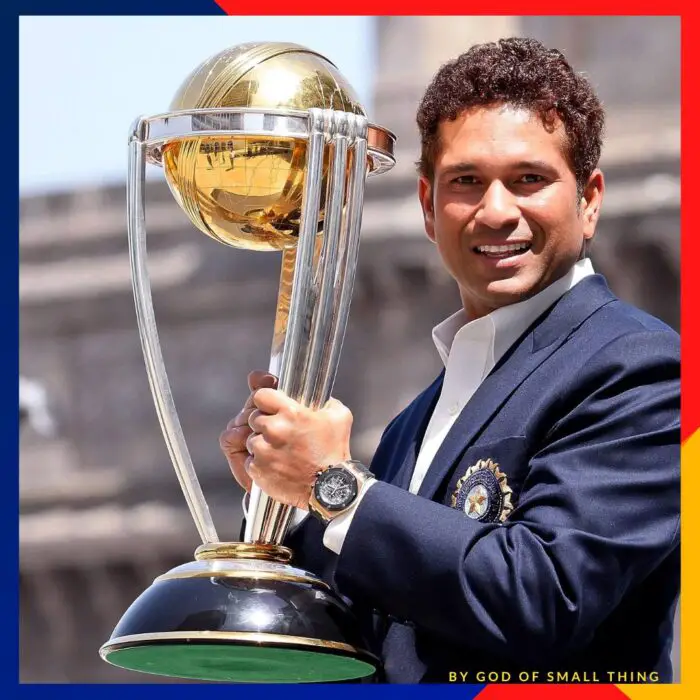 Sachin Tendulkar is one of the most famous sports personalities of India. The famous Indian cricketer is a record-holding batsman and former captain of the Indian national cricket team. When he retired from all forms of international cricket in November 2013, he held the most number of runs scored and centuries in both Tests and one-day internationals. The best innings of Sachin Tendulkar include the dessert cricket against Australia. The following best includes a 98-run score in the 2003 world cup against Pakistan in just 75 balls. 
He is the only player to date to have scored 100 centuries in international play and was the first batsman to score a double century (200 runs unbeaten) in a single One Day International match. This man has won billions of hearts not just in India but also across the globe with his performances on the field. He is the mastermind behind the "Master Blaster" theme song of Sourav Ganguly and his film "Sachin – A Billion Dreams."
Sachin Tendulkar finished his cricketing career with the highest number of runs in cricket history. He holds the record in both test and one-day ODI records. Owing to his record, he has also won the Arjuna Award, Padma Shri, and Padma Vibhushan awards from the government of India. To date, he has been awarded various honors, including Bharat Ratna, Rajiv Gandhi Khel Ratna, and Rajiv Gandhi Kabir Munshi Award for being outstanding above others in all spheres of performance.
Do you know? Who is the richest cricketer in the world? Well if not, here's something you should definitely read: Richest cricketer in the world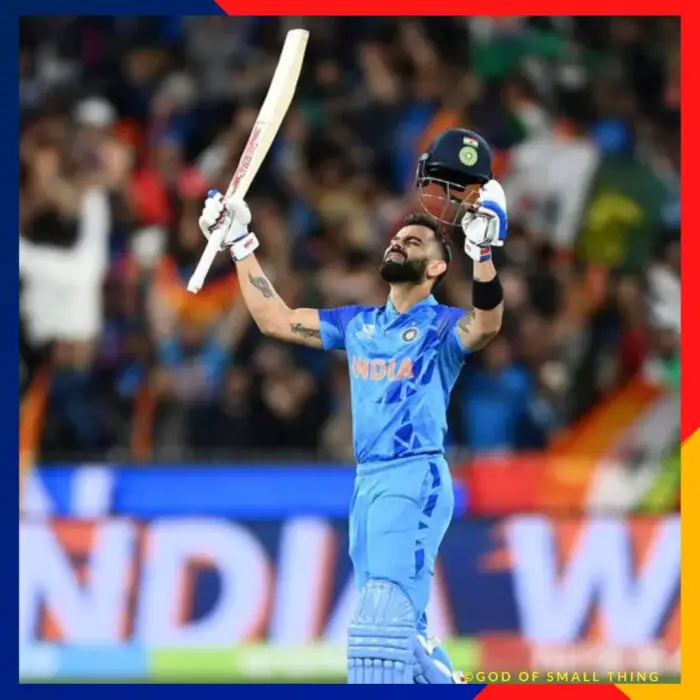 Virat Kohli is an Indian cricketer, one of the most famous sports personalities of India, and the current captain of the Indian cricket team. He has captained India on many occasions, winning prestigious tours such as the 2008 ICC World Twenty20 and Australia's 2013–14 Ashes series in which he was awarded the Man of the Series award. Kohli is well known for his aggressive style of play; in 2016, ESPN described him as "the biggest face in cricket today".
He rose to fame after amassing millions of followers on social media platforms like Facebook and Twitter with his charisma, attitude, and personality. Kohli almost always gets a large viewing audience on television because he is usually involved in memorable moments like spinning balls and clashes with other players.
Kohli's performances in the 2012 ICC World Twenty20 and the 2013 ICC Champions Trophy saw him emerge as a star in the cricketing fraternity. After making his Test debut in late 2008 and ODI debut at the end of 2009, he was selected for the India squad for the 2011 Champions Trophy to be held in June of that year. All of this makes him fall into the list of famous players of India. Looking for Virat Kohli's Biography including his Age Career Statistics, Family, Net Worth and more? Check this page to read his biography- age, career, family – Everything you need to know about Virat Kohli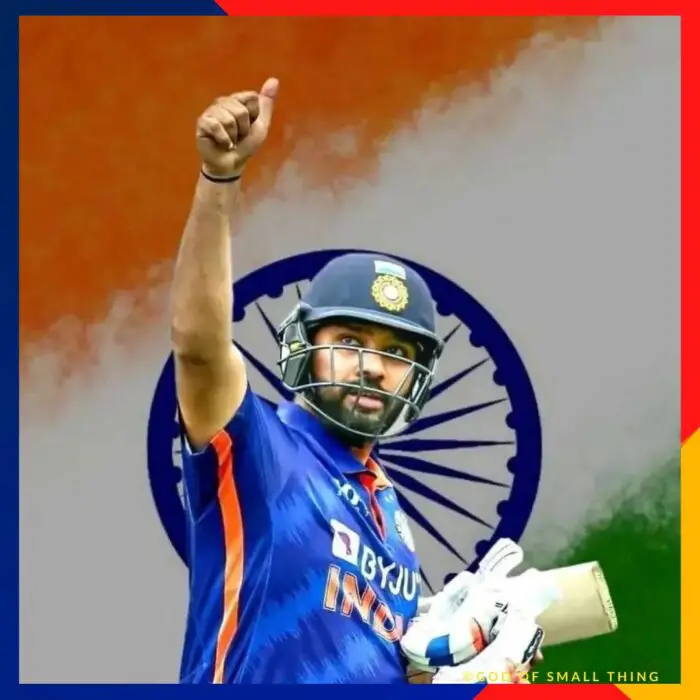 Rohit Sharma is an Indian cricketer who has been captaining the Delhi Daredevils since his debut season in 2013. He initially played for Mumbai and became an integral member of their team – leading them to victory during IPL seasons 2010-11 and 2012-13. Rohit Sharma won the Orange Cap award for being the highest scorer on both occasions.
He is also known for his aggressive batting style, which has led to him being called the Aggressive Rohit by his teammates. Rohit Sharma is also known for being an excellent fielder with a no-nonsense attitude, which makes him one of the most famous sports personalities of India/
His ability to hit a boundary and wicket-taking catches in relatively high-pressure innings is commendable. Rohit Sharma is one of the few modern sportsmen in India who can boast of both these things without having been blessed with superhuman physical attributes.
Are you a Rohit Sharma fan? Excited to know more about him? Focusing on key aspects of Rohit Sharma's biography, we would like you to come across Rohit Sharma's family, Rohit Sharma's career statistics, Rohit Sharma's net worth, and Rohit Sharma's centuries. Here is some more amazing things about Rohit Sharma – Rohit Sharma Biography | Age | Stats | Centuries | Family | Net Worth
4. Saina Nehwal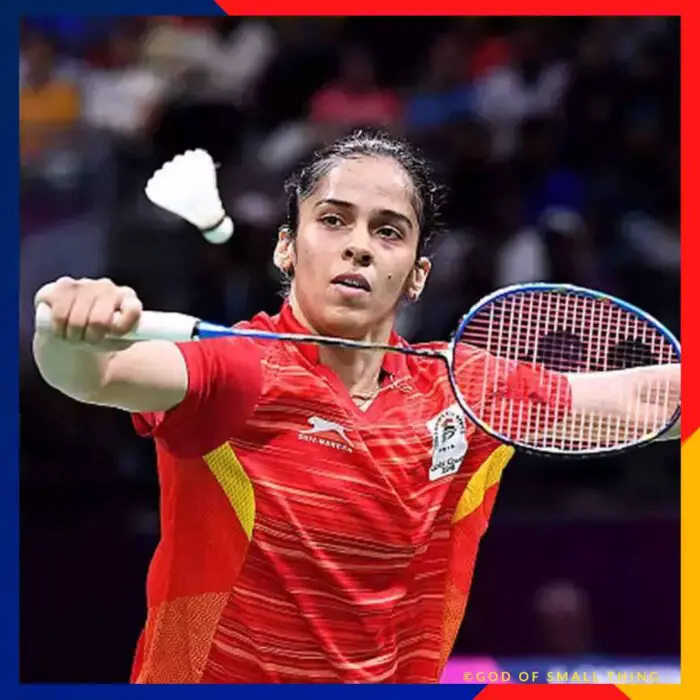 Famous badminton player of India – Saina Nehwal: At the 2012 Olympics in London, she handed China's Wang Yihan her first defeat in two years. She had an incredible 2012 season, which included another Olympic silver medal and title at the India Open. Saina Nehwal is a 32-year-old pro badminton player from Hyderabad, India. After her initial success as a child prodigy, she struggled for a few years before bursting back onto the scene with unerring consistency and power in 2008. Her big break came when she won the World Championship for doubles in 2010. She is one of the most famous players of India.
Being a famous players of India, she has won various awards, including Padma Shree, Padma Bhushan, Arjuna Award, and CNN-IBN Indian of the Year in Sports. Nehwal's rise is a fantastic story of hard work and dedication. She picked up badminton at age eight and won a tournament for the first time when she was nine. When she was thirteen, she won her first national championship; by 14, she became one of the top players in India. She is one of the most famous sports personalities of India.
5. Vishwanathan Anand
Greatest chess player: Vishwanathan Anand is a chess player called the greatest champion of all time. At 22, he previously held six consecutive world chess championship titles. His most recent win was in 2007, which earned him $1 million in prize money. He has also won three times as many international tournaments as anyone else.
People admire Vishwanathan for his skill in playing chess and his principles towards the game; others are amazed at how he has achieved such great success with relatively little financial means. 
From 2000 to 2007, Anand was World Champion in 2001, 2003, 2005, and 2007. 5th place at the world championship (2000) 7th place at the world championship (2002) 1st place at the world tournament in Linares (1998, 2000) 1st place at the world tournament in Dortmund (1999) 1st place at Sofia (2000) 1st place at Belfort (1993). This proves that he is one of India's most famous sports personalities.
6. Abhinav Bindra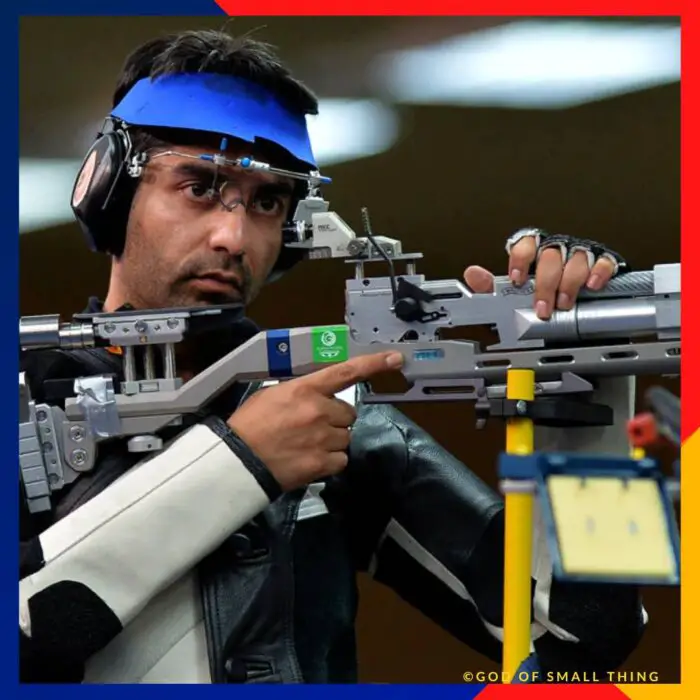 Best shooter for India: Abhinav Bindra was born in Chandigarh on November 7, 1972. He was encouraged to take up sports from Bishandas Bhadauria at age 8. Athlete Abhinav Bindra is known for being the first Indian man to win a gold medal in shooting at the Olympics. In addition, he has won a bronze and silver throughout his career, making him one of India's most famous sports personalities. He is also a member of the parliament for India's ruling party, Bharatiya Janata Party (BJP). Abhinav Bindra is one of the most famous players of India.
 He represented India in the 2000 Sydney Olympics, finishing fourth and winning a silver medal. In the 2004 Athens Olympics, he won a bronze medal for India along with Abhinaba Srivastava, who came third. He received the Rajiv Gandhi Khel Ratna in 2005, India's highest sporting honor. He was also a member of the Board of Directors at Swift Current Sports Club, in charge of youth development. Bindra is also an ITC Hotels, American Express, and Volta's ambassador. 
Best tennis player of India: Sania Mirza is ranked among the top female professional tennis players. She has been India's number-one singles player for over a decade and has won various awards. Sania Mirza was awarded "Padma Shri," the fourth highest civilian award in India, in 2013. She is one of the most famous players of India.
She is amongst the most famous sports personalities of India. Sania Mirza had an exceptional year in 2015 on several levels. In that year, she won two Grand Slams. It was time for Sania to win the women's doubles at the Australian Open after her victory in the mixed doubles. Mirza won her first major senior Grand Slam competition in the mixed doubles division at the 2009 Australian Open. At the 2012 French Open, Sania Mirza and Mahesh Bhupathi of India spread their magic. They were so unbeatable that they didn't lose a set in the competition.
8. Dhyan Chand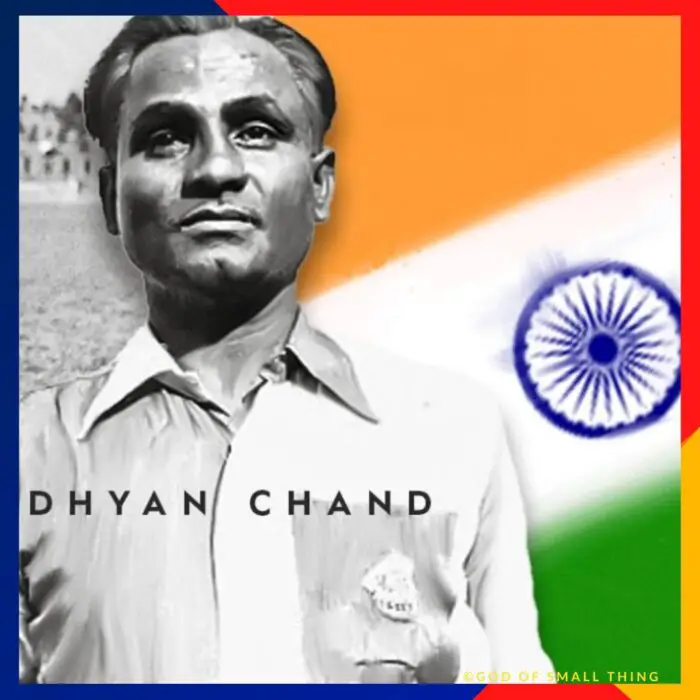 Best Hockey player for India: Dhyan Chand is one of the most famous sports personalities of India. He participated in the 1936 Olympics for India, scoring 18 goals. Dhyan Chand is an Indian sports icon. He is widely regarded as the greatest player of hockey ever. Apart from this, he was also a three-time Olympic gold medalist and undisputed champion of India at the inaugural World Cup in London. He is one of the most famous players of India.
He has received prestigious awards like Padma Bhushan (1954) and Bharat Ratna (1956). Although he first played for India in 1924 at the age of 20, he completed his domestic and international career in 1948. Dhyan Chand was the highest goal scorer at the Olympic Games- twice! First in 1928 (13 goals) and then in 1932 (8 goals). His total of 18 goals is an Olympic record. His father, a great rifleman, taught him the basics of hockey. Soon Dhyan Chand became a prodigy playing for his school team in 1926 and soon after winning national championships with the Railways team.
Dhyan Chand reminds us of our national sport and how we neglect reading about it. Wish to know more about famous personalities in hockey in India? Check this list out of 30+ Best Hockey Players of India
9. Leander Paes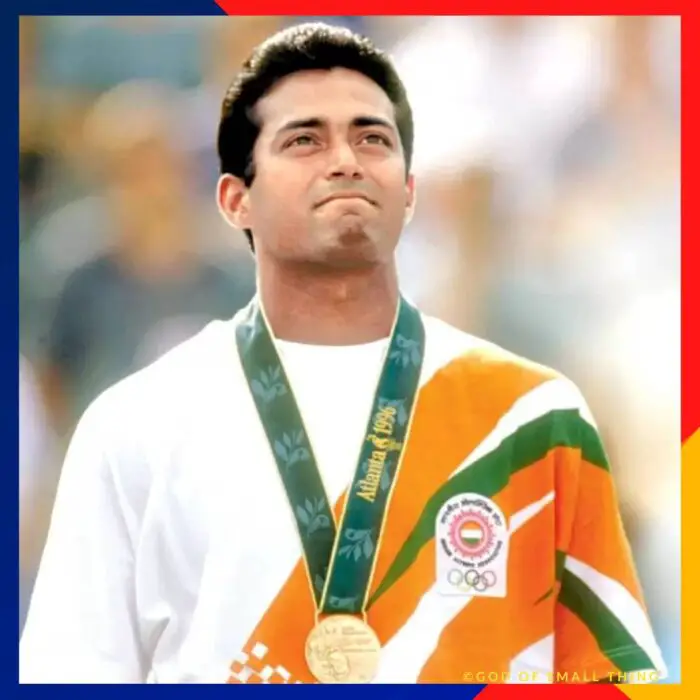 Famous Men Tennis player of India: Leander Paes is a retired Indian tennis player. He also coached Rohan Bopanna to many titles, including the 2007 US Open mixed doubles title. Leander Paes was born in Bombay,  He has played for India in Davis Cup and Fed Cup matches and in the Olympics. From 1996-1997, he spent a year on tour playing against players such as Pete Sampras and Andre Agassi whilst they competed on this tour during his time off from playing with his country's team in Davis Cup due to injury.
He joined the sports channel Ten Sports as a commentator for tennis matches alongside Peter Burling. Paes also played himself in the Bollywood movie "Jhoom Barabar Jhoom." He featured in the song "Beedi" from the movie "Om Shanti Om" with Shah Rukh Khan and Rani Mukherjee, where he spoofed himself as a tennis player. All of this makes one of the most famous sports personalities of India
10. Mary Kom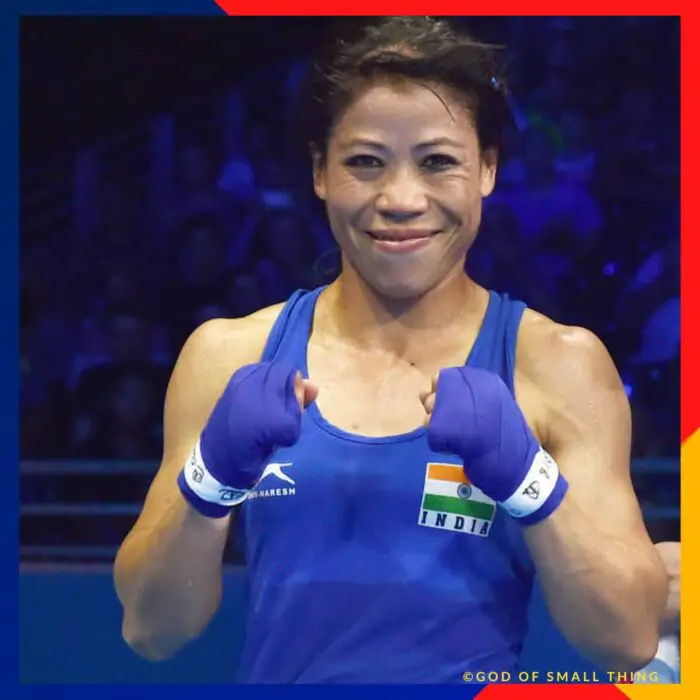 Best Boxer of India: Mary Kom is a five-time world champion and Olympic medalist. She was the first woman boxer to win gold at the Asian Games in 2010, has been listed by "The Ring" magazine as one of the world's top ten female boxers, and has won more medals than any other competitor in boxing history with six World Championship medals. Her hard work makes her one of India's most famous sports personalities.
In addition to her athletic career, Mary Kom is a tireless advocate for women's rights have campaigned for gender equality in Indian society and especially for the thousands of Indian women who face economic hardship following divorce. She is a member of the International Women's Forum, the Asia Business Council, and the International Olympic Committee's Athletes' Commission. Mary Kom is also a Goodwill Ambassador for UN Women and has been appointed to help empower women in rural areas. She is one of the most famous players of india.
11. Yuvraj Singh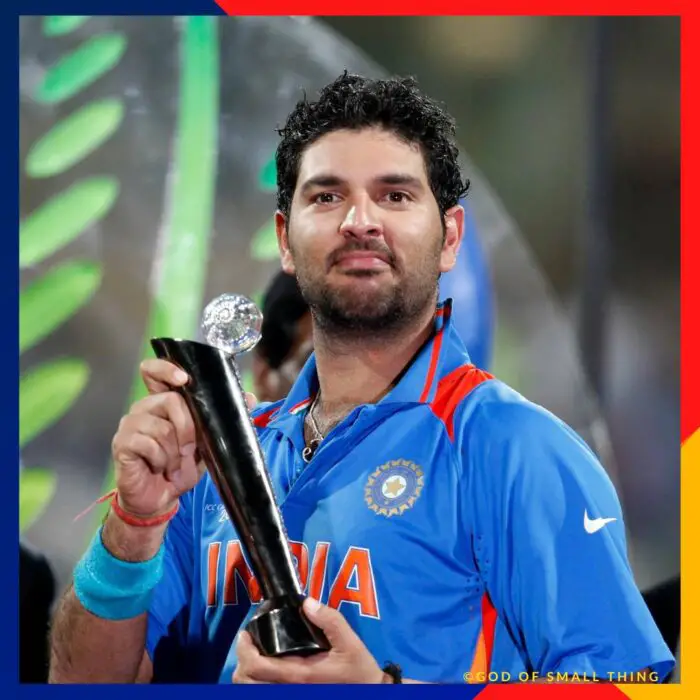 Famous Cricketers of India: Yuvraj Singh is a cricketer and international captain for India. He is the highest run-scorer in the modern era and has won three of his four world championships. With 12,849 runs from 285 matches, Yuvraj has also scored the most in Test cricket by any player for any country. He is one of the most famous players of India. Yuvraj Singh was one of the highest-paid cricketers at his peak, but his career was put on hold after repeated injuries sent him into retirement at age 29.
Yuvraj Singh is the highest run scorer in the modern era; he also holds records for being the fastest to score 2,000 Test runs (33 innings), 1,000 Test runs in a year, and the fastest to reach 10,000 ODI runs. He has scored double-centuries in both Test and One Day Internationals on numerous occasions, making him one of the most prolific batsmen of all time. Yuvi is currently India's captain in Tests and one-day cricket. He is surely the most famous sports personality of India and abroad.
12. Milkha Singh
Best Athlete for India: Milkha Singh was the first athlete in the Indian subcontinent to win an Olympic gold medal and remains so to this day. It is easy to understand why he left such a lasting impression on the people of India. He was their first hero in what was still considered "foreign games." General Ayub Khan, a former president of Pakistan, gave Singh the nickname Flying Sikh, which he gladly accepted. Singh accepted a special invitation from the Pakistani government to compete in a 200-meter race in Lahore in 1960.
Some of the Awards and achievements of Milkha Singh include his win as an Olympic gold medalist in 1958, Rome and he was also a World record holder in 400 m (1958), and 440 yds (1958). he was an Overall champion of the British Empire and Commonwealth Games of 1958, Cardiff. The sprinter has won Punjab Government's "Best Athlete Award" too. Flying Sikh is one of the most famous sports personalities of India and is recognized all around the globe.
13. Sushil Kumar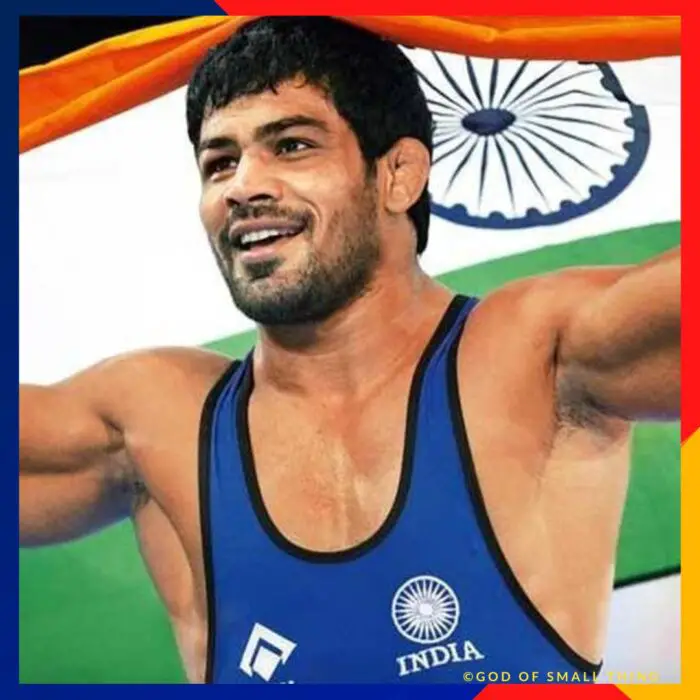 Sushil Kumar is one of the most decorated Asian athletes in amateur wrestling history. He won gold in the 2008 Beijing Olympics and a silver medal in London 2012. Besides these, he has also won several Commonwealth Games medals, World Championship medals, and Asian championships. His gold medal at the 2008 Beijing Olympics was instrumental in making him an icon back home – a rare feat for an athlete dominated by cricket until then – giving him tremendous influence on young people across his country. Heis one of the most famous players of India.
Kumar's endeavour for sports and wrestling symbolizes determination and focus, exemplified by his hard work, dedication, and courage. This makes him fall on the List of famous sports personalities of India. He is also known for his humility, simplicity, and simplicity. Mainly from his country India, Sushil Kumar attained fame in Commonwealth Games (CWG), where he won a bronze medal at the 2010 CWG in Delhi. Add that to a silver medal at the 2006 Asian Games in Doha, the 2005 World Masters Wrestling Championship in Moscow (Russia), and a gold medal at the 2003 World Championships held in Bangkok (Thailand). 
14. Bhaichung Bhutia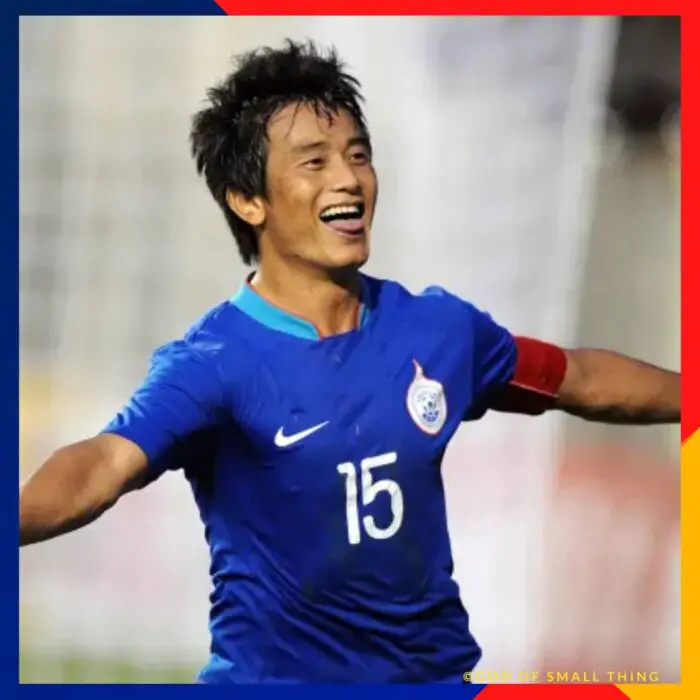 Best Football Players for India: Bhaichung Bhutia is the most famous footballer in Indian history. His national team career spanned 16 years, during which he was the most capped player in football history with 109 appearances. He has also won numerous awards and accolades, including Asian Player of the Year in 2003, Captain of India's International Football Team from 1997 to 2003, Sportsman of the Year at both the 2000 and 2004 Sportswriters' Awards at India's prestigious Kolkata International Sports Journalists' Association Award ceremony.
Bhaichung Bhutia represented India in three World Cups (1998, 2002, 2006) and was the captain of the Indian National Team during the last two. This makes him fall on the List of famous sports personalities of India. His first appearance for The Blue Tigers occurred on 12 August 1992 against Bangladesh in Dhaka. Bhutia has represented India in 109 International Matches – a record unlikely to be broken by any other Indian footballer. He played his last match for India on 20 July 2006 against Uruguay at the Jawaharlal Nehru Stadium in New Delhi.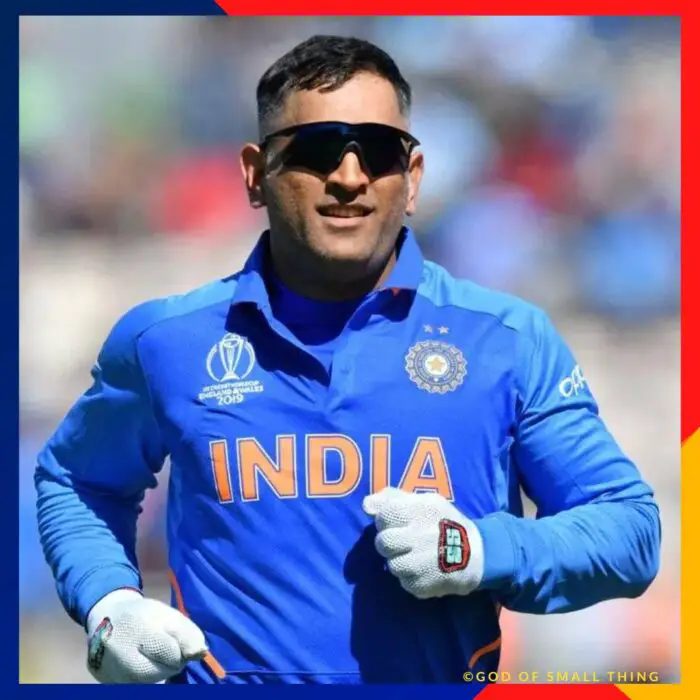 MS Dhoni is a well-known Indian cricketer and is the best captain of Indian team. Born in Ranchi, Jharkhand, Dhoni made his debut for the Indian cricket team on September 12, 2007. As of November 30, 2018, he has captained India to victory 370 times in international matches. He is one of only two players, along with friend Kohli, to have led India in all three forms of international cricket: Tests, ODIs, and T20s. In April 2011, he became the youngest-ever captain to lead India across all three game formats simultaneously. In limited overs cricket, he has scored over 12000 runs, including three triple centuries and two quadruple centuries at a strike rate approaching 100%. He is one of the most famous players of India.
His achievements include being a member of the ICC ODI Team of the Year in five different years, winning the ICC ODI Player of the Year award three times, leading an Indian side to victory at all three formats in a calendar year twice, and being named as one of Wisden's Five Cricketers of the Year. Dhoni was included in Time Magazine's 100 most influential people list for 2011, 2012, and 2014. He was also listed as one of AskMen India's Top 50 Most Desirable Men for 2012, 2013, 2014, and 2015. Forbes Magazine ranked him as India's 7th Highest-Paid Celebrity for 2012. Without his name, India's List of famous sports personalities is incomplete.
Want to know more about MS Dhoni's Personal life including Dhoni's family? Well here is everything you need to know about Mahendra Singh Dhoni's family and siblings. – MS Dhoni Family | Sister, Wife, Daughter, Parents
16. Dutee Chand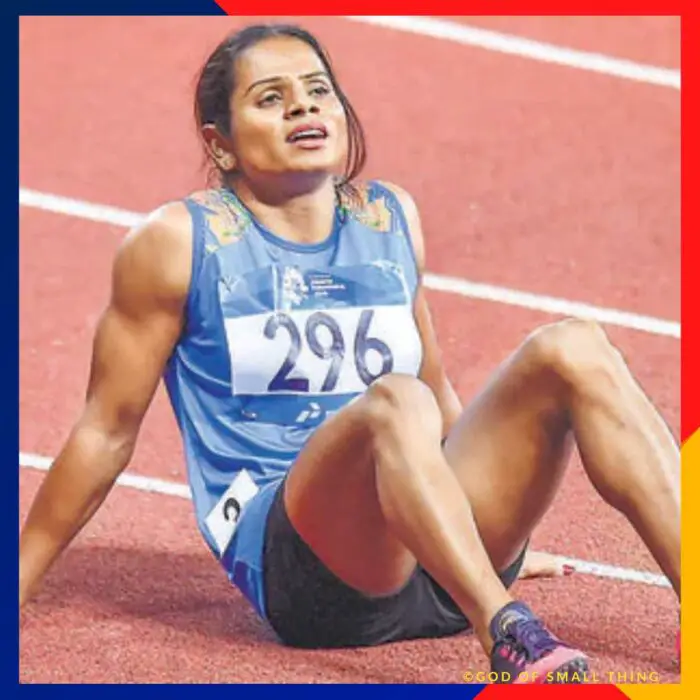 Best Indian Sprinter: Dutee Chand is an Indian athlete who has made it her mission to break every sprinting record. In the summer of 2014, she clocked 11.33 seconds in the 100m sprint and 22.49 seconds in the 200m sprint, making her the first Indian woman to break into the top 10 list of 100m sprinters in history. Dutee Chand belongs to the Gond tribe and comes from a poor family in Odisha.  
It is not often in India that you see a girl from a tribe break into such elite sporting circles. But her success has brought hope to many other girls facing discrimination and prejudice just because they belong to specific tribes. She is one of the most famous players of india.
The odds were stacked against Dutee Chand at the beginning of her career. Her coach and mentor died suddenly when she was just 16, leaving her without direction. Her hard work makes her one of India's most famous sports personalities. But her family encouraged her, and she slowly began climbing the rungs of success with their support. 
17. Neeraj Chopra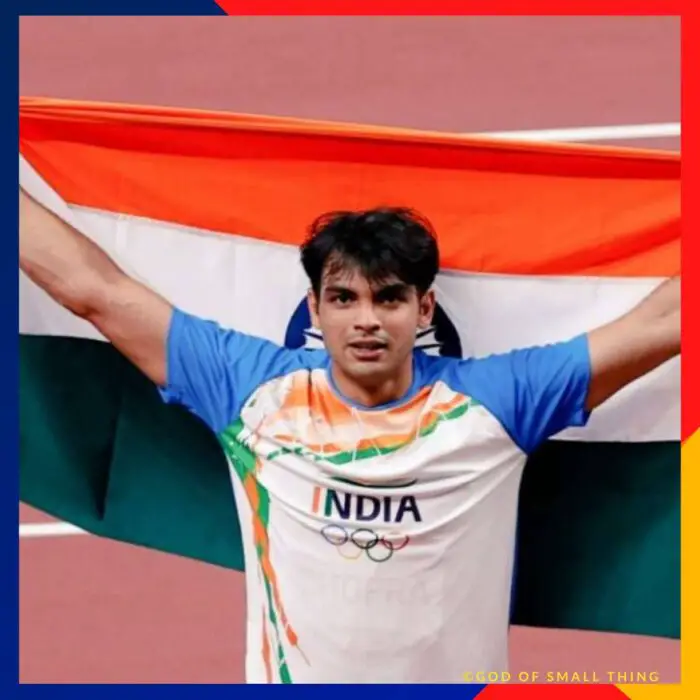 Best Athletes in India: Neeraj Chopra is the most famous sports personality of India. He is famous for his javelin throw. He won the gold medal in the 2017 World Athletics Championship. In Rio Olympics 2016, he set a new world record by achieving a distance of 88.4 meters on his second throw in Round One and was eventually ranked 5th globally that year with 82.58 m. Neeraj is currently part of the Indian National Athletic Team for javelin throw. He also holds a Guinness World Record for being the youngest male athlete to win an individual gold medal at IAAF World U20 Championships, which he accomplished at just 16 years old in 2014.
He is currently ranked 5th in the world. A single mother raised Neeraj Chopra after his elder brother was diagnosed with an illness and couldn't attend the last rites of their father. He is one out of six children in the family. His father, Raju Chopra, was an amateur wrestler. His hard work makes her one of the most famous sports personalities of India.
Conclusion
These Indian sports personalities find places in many newspapers, websites, and magazines. They have made India proud nationally and internationally. A good athlete should have a lot of energy, be mentally strong and composed, have excellent reflexes, and be able to read other people's moods and behaviour so they can anticipate what will happen next. And here we can say that all the players in the List of famous sports personalities of India have achieved it all. They have made their name with massive hard work and dedication.